Sometimes small intentions can move big mountains and bring hordes of people together who all share the same mission, especially during times like these…
Not a few hundred, but hundreds of thousands of people. Not only celebrities but everybody, even those who can't afford to join themselves.
You might have seen it all over the internet, or you might have not. Either way, this small piece of string, has sparked a positive movement beyond imagination.
What is really interesting is thinking about why so many people joined.
In the current times we live, is it necessary?
Do we need to spread more love?
Is there a lack of kindness?
With all the negativity in the news, on social media channels and in politics, do we need to 'turn off' and 'connect' with other people around us more?
I THINK WE DO.
This is why the Red String bracelet brings about such a seismic wave of love throughout the universe.
The beauty of this bracelet is that it is a daily reminder for oneself.
A reminder of love, kindness, compassion, and giving.
And it all starts when you order one bracelet, because they always give one bracelet for free, for you to give to somebody else.
One to give away to someone who can use a little kindness…
This is what makes this movement so brilliant, it already starts with giving from the moment you receive your set of bracelets.
Giving to someone who needs a little love.
A little more compassion and good energy.
Someone who will, in turn, spreads more love that reaches further than the love you can give.
Like many others who joined…
It is a daily reminder you wear, to be present and to give.
Small things can bring about a ripple effect that is seen in every corner of our beautiful world and beyond our imagination.
Give what you can to people who need it a little more than you.
The more people join, the more love is spread. Bracelet by a bracelet, we will make the world a little bit better and people a little kinder.
It all started with a handful of celebrities who dared to make a change. Who had the power and reach to start a little spark that ignited in a wildfire of kindness and love.
Such a small commitment, such a small bracelet, that already changed the lives of many.
Just read it for yourself in these beautiful stories of people who committed to being more kind and joined the movement by wearing this bracelet daily.
Now the real question is, are you ready to join?
Are you ready to show compassion to others by giving away one bracelet to someone who needs it?
Who will that person be?
Just think really deeply, about giving this person some extra love, and guaranteed, if you really feel it, this person will feel it too.
Our team has committed as well, and we have bought over 30 sets to give away to people at our office, homeless people in our neighborhood, family, your long-distance partner, friends and random people in the coffee shop and on the street.
Here some of the people we met by giving…
I can guarantee you this will bring happiness, love and lots of smiles.
And while you're giving away the bracelet, maybe, just maybe if you can:
pay for someone's coffee
give them a hug
buy a homeless person food
give them a big fat smile and wish them the best day ever
write them a cute note or happy quote
Not only do you make somebody happy, but it will also make you feel good.
This is not the reason you should do it, it is the reward.
And these people will spread smiles, love, and compassion too. It is a ripple effect beyond your imagination.
Now, only for our readers, I have arranged that the shipping of the set of two red string bracelets will be forever free, wherever you are in the world.
If you use this exclusive code at the checkout process, you do not have to pay the shipping costs.
Here's your exclusive code for free shipping:
SPREADLOVEFREE
All you have to do is CLICK HERE and apply the coupon code at the checkout process.
Hopefully, there are still some sets of Red Strings available because our first order, they ran out of stock multiple times now.
I guess that is an amazing thing because the popularity of this bracelet is just a measurement of the love, compassion, positive energy, and kindness that is left in people who are joining this movement to make our world a better place, one bracelet at a time.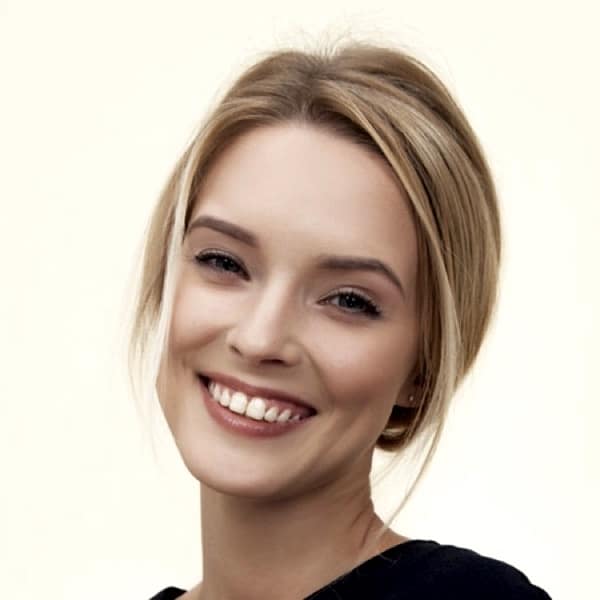 Jesse Simons, a jack (jess of all trades), a certified makeup expert and beauty enthusiast, is the co-founder of Beautified Design together with Raissa. Both having extensive haircare experience, they met each other at one of the many hair-stylists conferences they've attended and decided to combine their knowledge in what is Beautified Designs today.