It is a fact that every woman would love to have pink nails that can go along with their outfit. The color pink is definitely a statement of passion as well as calmness. Wearing cute designs on your nails can be fun. It will attract attention from friends.
This is the reason why most women would love to have their nails done. Here you can discover some of the best and the cutest inspirational pink nail designs.
Cute Pink Nails Designs
1.
3D Blue And Pink Nails Design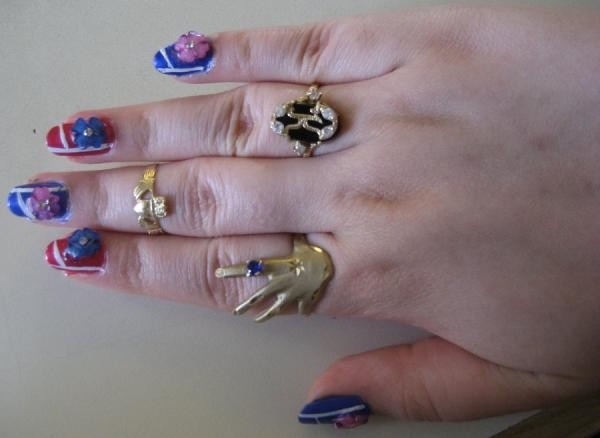 The nails are painted in red and blue. The 3D floral designs which look amazing.
2.
3D Hime Nails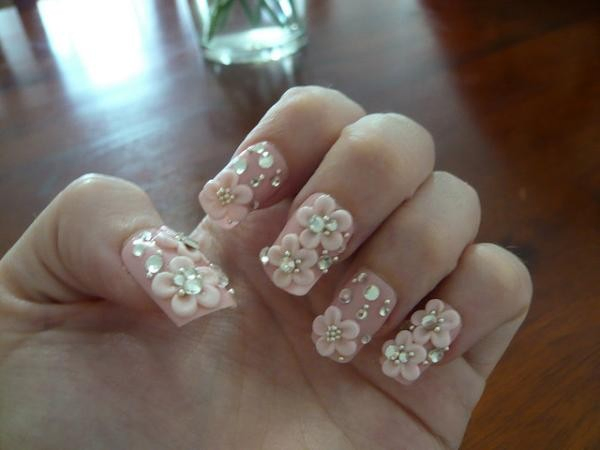 Stylish 3D flowers are painted on the nails. These are very beautiful, however, make sure that your work only requires lesser hands on.
3.
3D Pink Nail Art Designs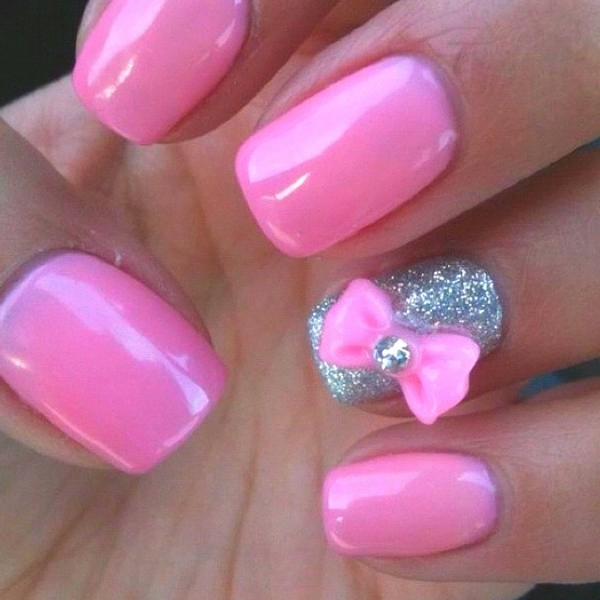 The nails are painted in silver and pink. One nail has a 3D bow design on it.
4.
3D Pink Nails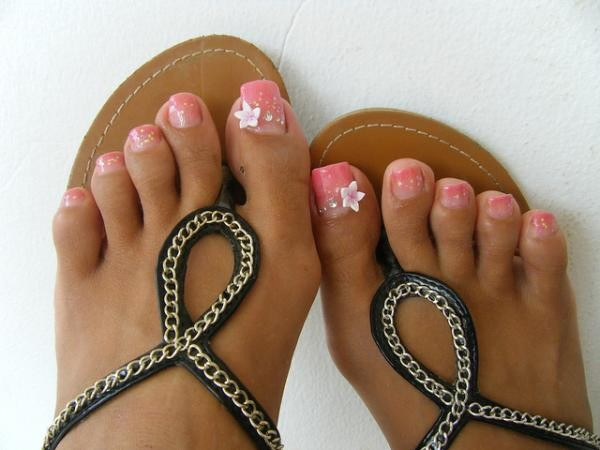 The toenails are being painted by soft pink. It has a fading effect and is being decorated by tiny studs and flowers.
5.
3D Puppy Nail Design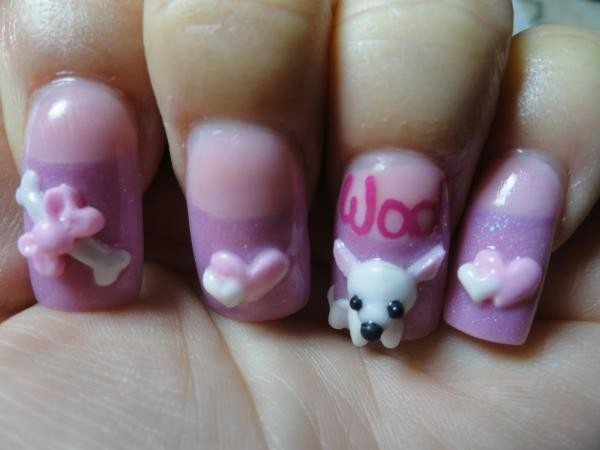 These are adorable puppy nails designs which include bones, hearts, and a puppy face. If you have puppies then this is the perfect design for you.
6.
Acrylic Nails Design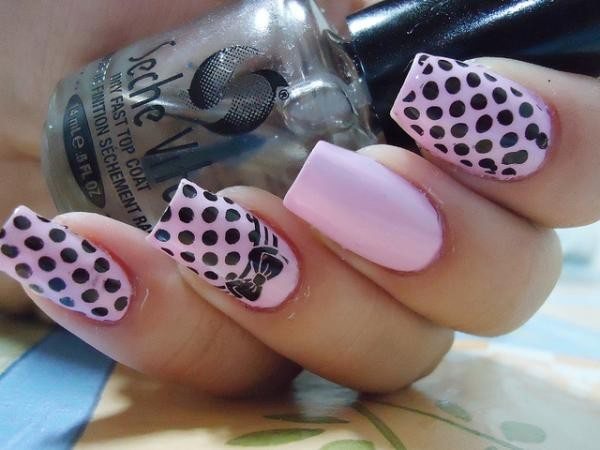 Originally posted by 95wowgold
The square-edged nails are painted in light pink and decorated with black dots. One nail has a bow design while one nail has no design.
7.
Candy Cane Design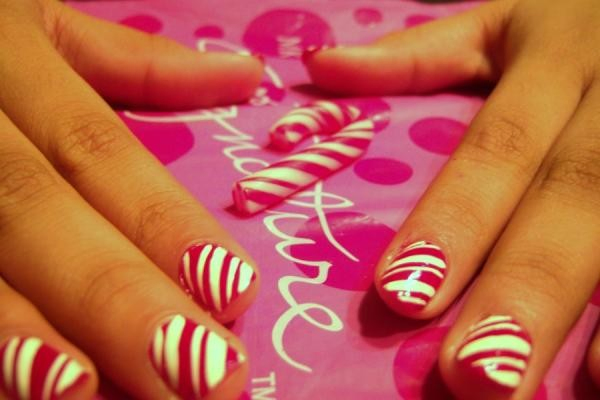 The nails are painted with white and pink stripes. This candy cane inspired design is perfect for women who are just starting to learn nail art design.
8.
Cup Cake Nails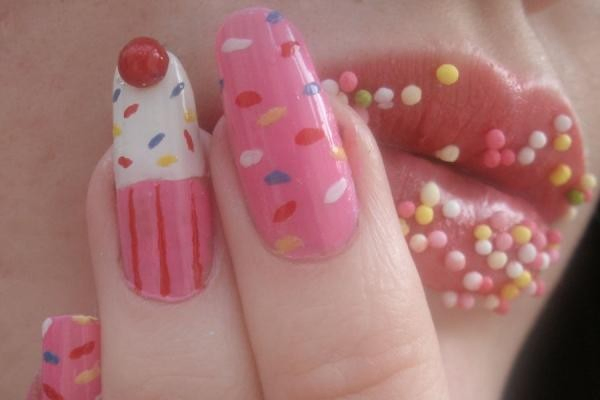 To do cupcake nails, first, you have to paint a pink color on all the nails. Put a white paint on the tips and add stripes. Add a dark red on the very top of the white polish. Finally, add other colors for the sweets.
9.
Cute Pink Nails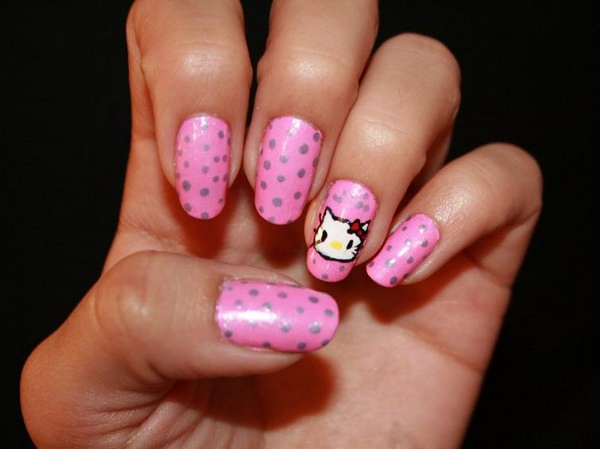 These pink nails are covered with dots while one nail has a hello kitty design on it.
10.
Daisy Design On Nails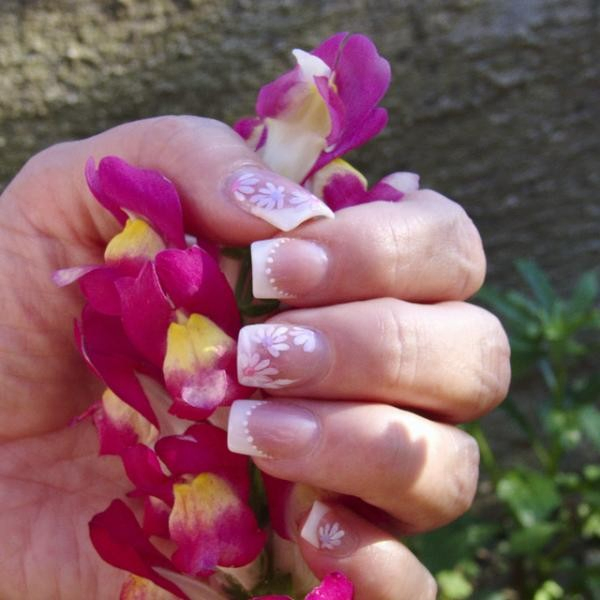 The daisy flower design is perfect for spring and summer.
11.
Delightful Pink Nails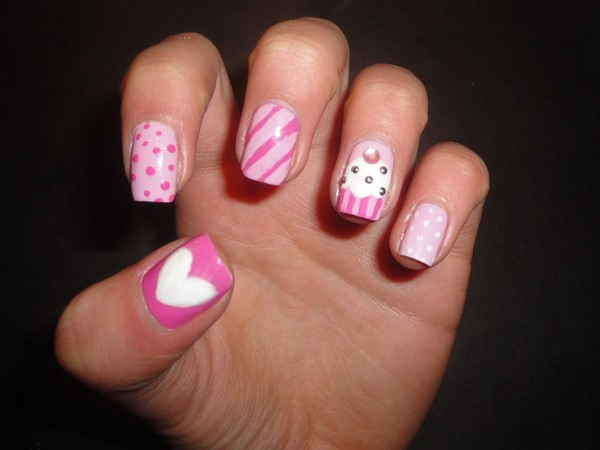 Originally posted by 95wowgold
These ombre style nails are painted in hot pink and various designs are added such as a heart, dots, stripes, and others.
12.
Easy Pink Nails Design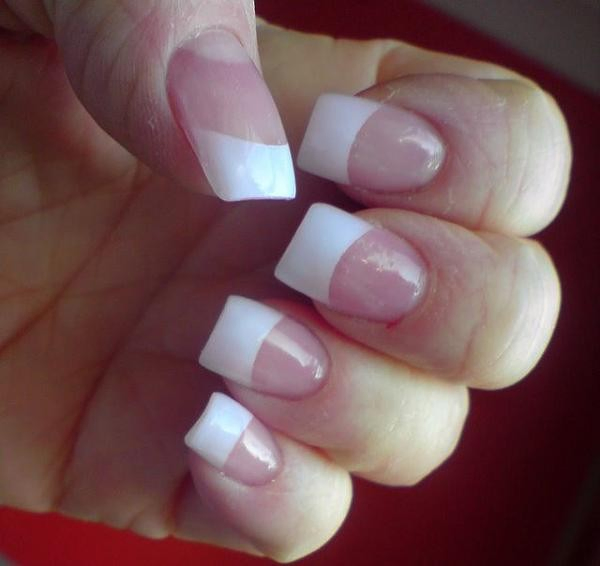 This is also known as the French tips wherein the tips of the nails are painted in white. It is very simple yet very elegant as well.
13.
Fruit Gel Nails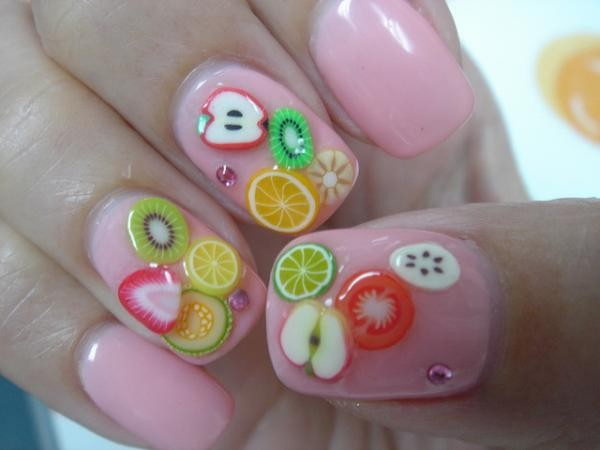 These fruit gel nail designs can make you think of a strawberry fruitcake.
14.
Gradient Pink Nails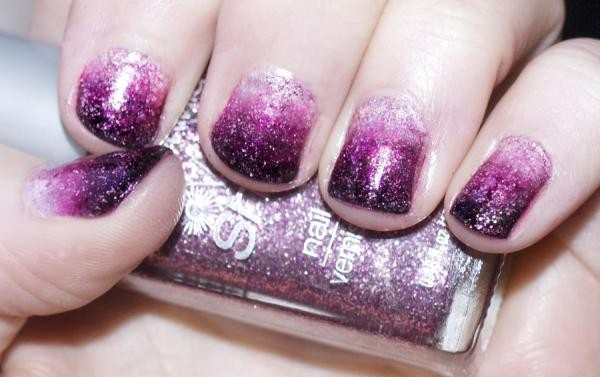 Instead of using the makeup sponge for the glitter, you can also use the nail polish brush.
15.
Hello Kitty Nail Design
This hello kitty inspired nail designs are simply adorable.
16.
Matching Pink Nails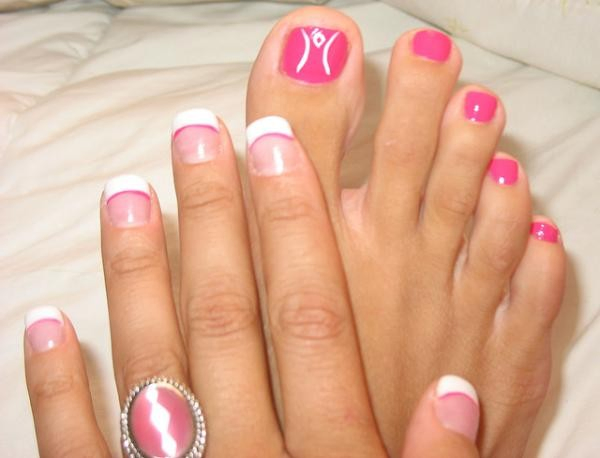 The toes are painted in all pink with a drawing of a burning man on the big toe. The nails have a matching pink color with white on the tips.
17.
Mikami Nails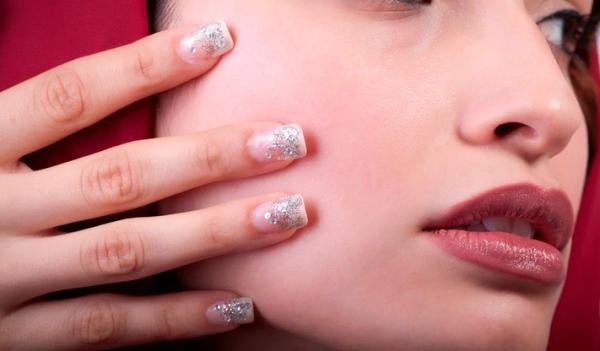 The nails are in square shape and are being painted in translucent pink. It is decorated with glitters.
18. Pink And Black Nail Designs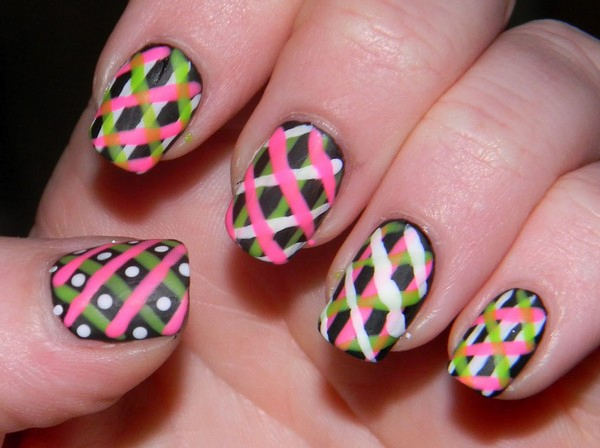 This is an ordinary yet colorful pink and black nail designs with dots and some lines.
19.
Pink And White Flowers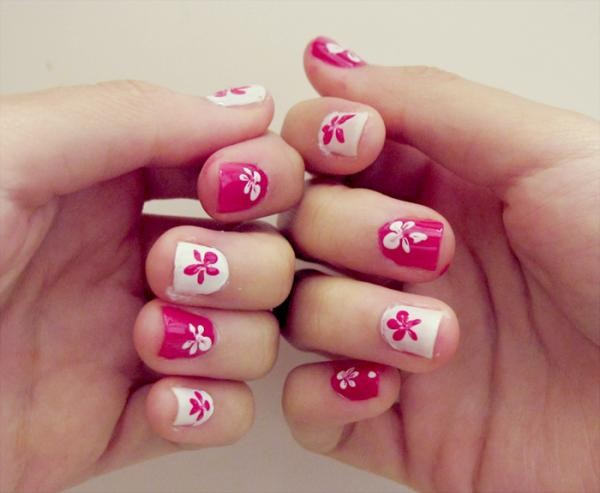 The pink and white nail polish is painted on alternate nails. The flower design is created with the use of a toothpick.
20.
Pink Cheetah Designs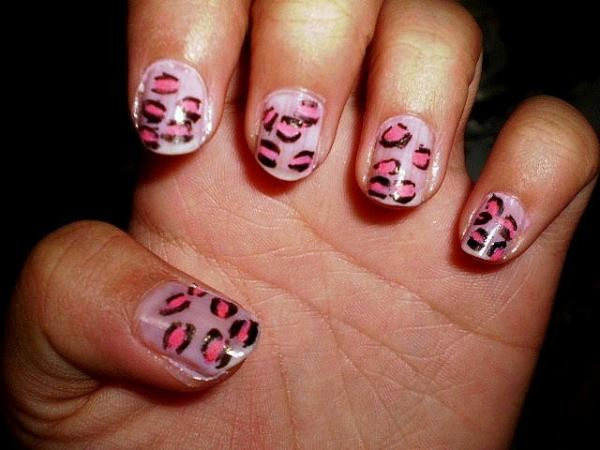 The short nails look attractive in wild pink panther designs.
21.
Pink Leopard Nails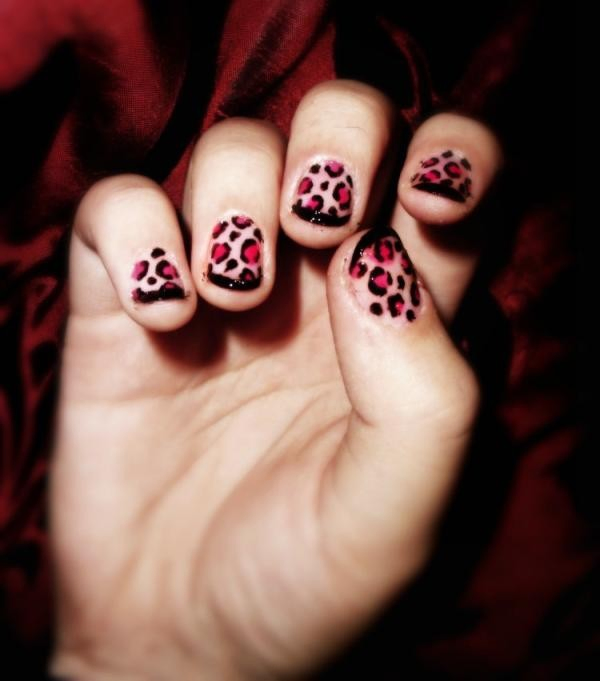 The leopard nail design is very easy. The drawing is done freehand. The more uneven the spots, the better.
22.
Pink Nails Design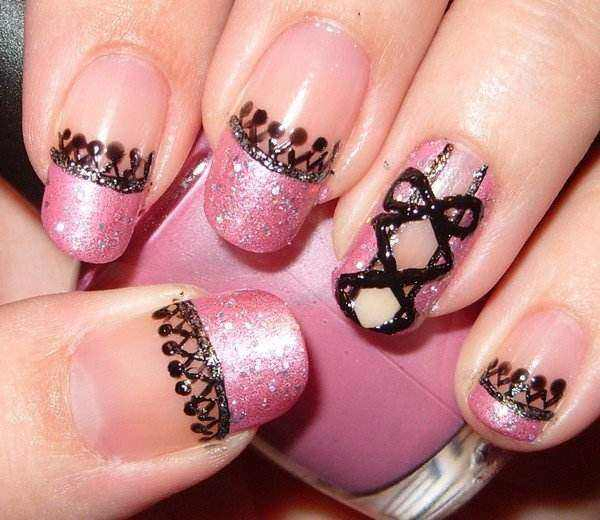 Originally posted by istreetfashion
The tips of the nails glitter in pink. The four nails have a crown while one of the fingers has a bow design.
23.
Pink Nails With Ribbons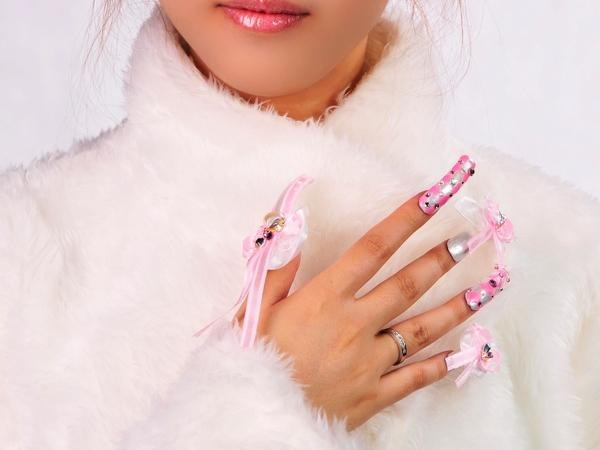 This pink nails design with ribbons is very elegant. It also includes diamonds and studs.
24.
Pink Pearled Nails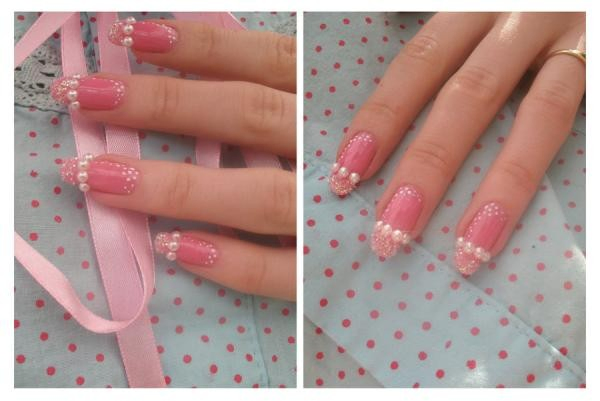 The tips have lighter pink which makes it more balanced. The pearls make it more adorable.
25.
Pretty Pink Nails Design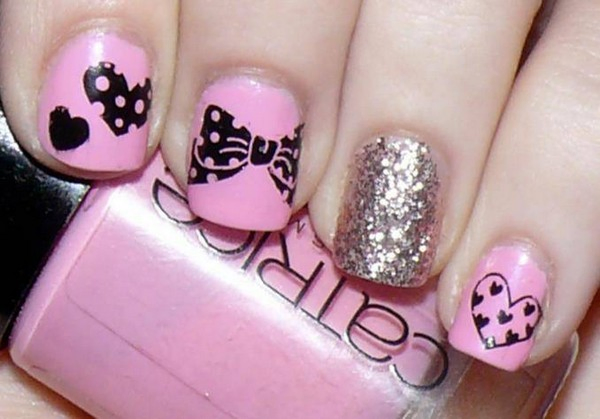 The pink and black combination is very attractive. You can also create any design that you want.
26.
Pre Wedding Nail Design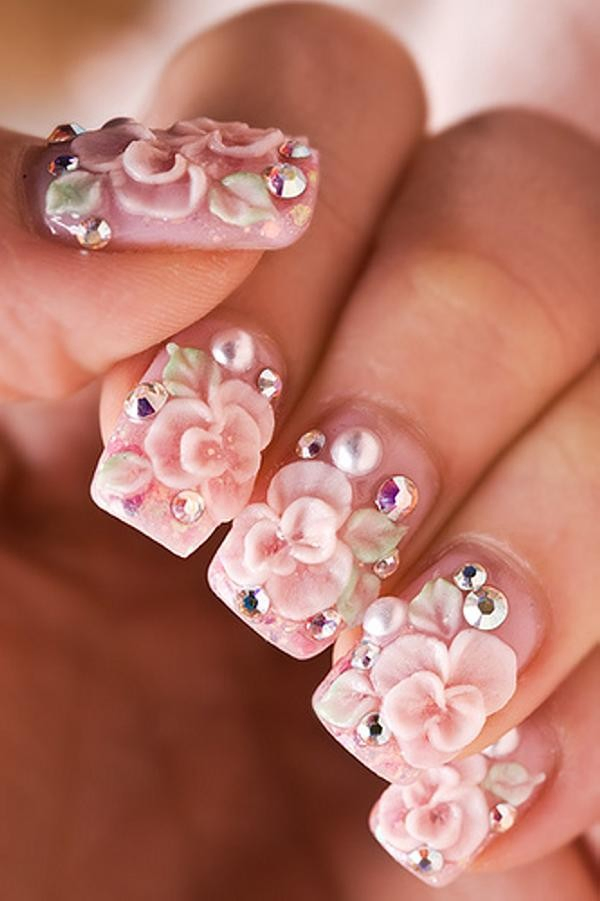 These are glittering pink nails which are ideal for a wedding. The 3D Jasmine flowers are accompanied by some crystals.
27.
Swirls And Stripes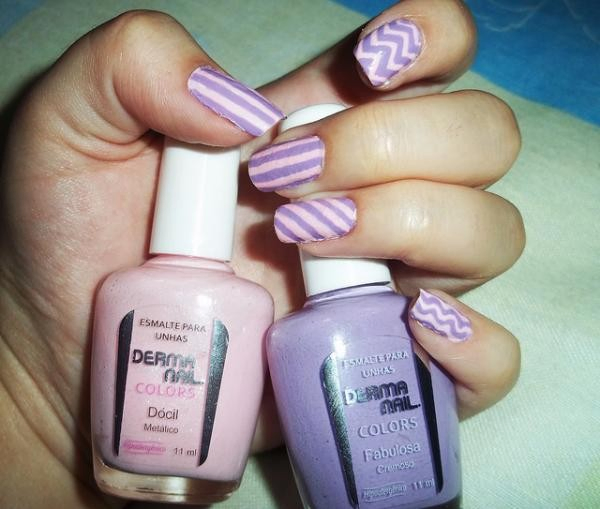 Pink and purple colors are being used in these nails. It is designed in stylish stripes and swirls. Additionally, a matching outfit, makeup, and haircut can make you look more beautiful.