If keratin protein is naturally found in our hair, why should we apply a keratin treatment? Well, we only produce a small amount of the natural keratin protein so applying more of it enhances your hair making it healthier, shinier, and straighter.
This treatment regimen can replace your lost natural keratin by strengthening damaged hair as well as keeping it from breaking during styling.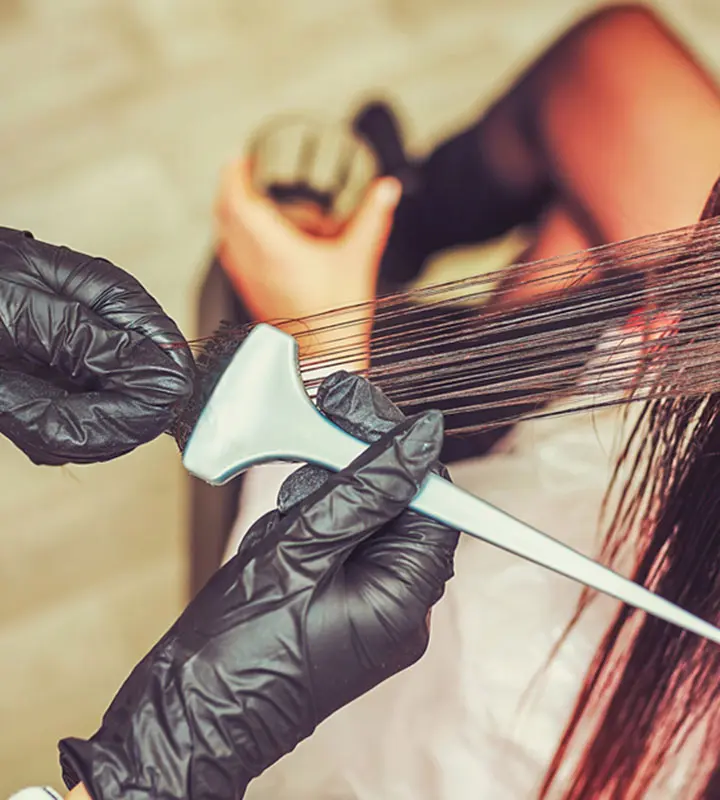 In addition, keratin treatments help straighten your hair and minimize frizz, making it look more radiant and smooth.
Keratin treatments work by implanting keratin protein into the strands of your hair causing it to be smooth and straight for several months, giving you a sleek and healthy-looking hairstyle.
It's important to note that some keratin treatment products include formaldehyde, which is a harsh chemical gas that offers more permanent or at least long-lasting results.
It's always best to check out the ingredients listed in a keratin product, making sure that the keratin treatment you end up using is free of any harsh chemicals.
Best Keratin Treatment Products Quick Overview
Regardless of what keratin treatment you choose for your hair, it's very important that you follow the instructions carefully in order to stay safe during the treatment as well as enjoy its maximum results.
Here is a list of the most highly recommended keratin products on the market today:
Keratin Treatments Reviewed
Keratin treatments are typically done in a salon. However, if you don't have enough money then you can do your own DIY keratin treatment at home with great care and caution.
There is a multitude of keratin products that are available in the marketplace today but be mindful of their varying formulas and durations.
We've combined a list of our favorite at-home keratin treatments with reviews for you to consider.
Global Keratin Color Protection Moisturizing Shampoo
Our first choice is the Global Keratin Color Protection Moisturizing Shampoo, which can effectively protect and hydrate your hair.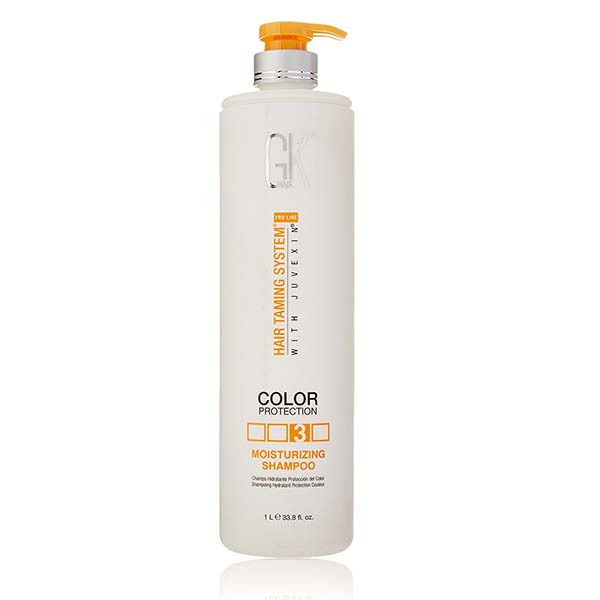 The best thing about this product is that it does not contain any sodium chloride and harsh sulfates which can lessen the natural keratin of your hair.
This organic formula and plant extract keratin treatment is a 10-in-1 formula that includes:
Age-defying ingredients
Color protection
Hydration compounds
Nourishing effects
Softening particles
Anti-frizz developments
Shinier appearance
Increased manageability
Rejuvenation of hair body
Overall hair strengthening results
After the treatment process, you can enjoy silky, soft hair that is easy to manage and style while protecting any color treatments that you may have.
Your hair will become stronger as a result of this moisturizing shampoo and will not be prone to breakage or damage. One of its best features is its fresh-smelling fragrance.
Keratin Research Brazilian Hair Treatment
Next on our list is the Keratin Research Brazilian Hair Treatment that includes popular hair oils such as Moroccan argan oil, coconut oil, proteins, and amino acid complexes for powerful moisture-binding results that give you healthy, shinier-looking hair.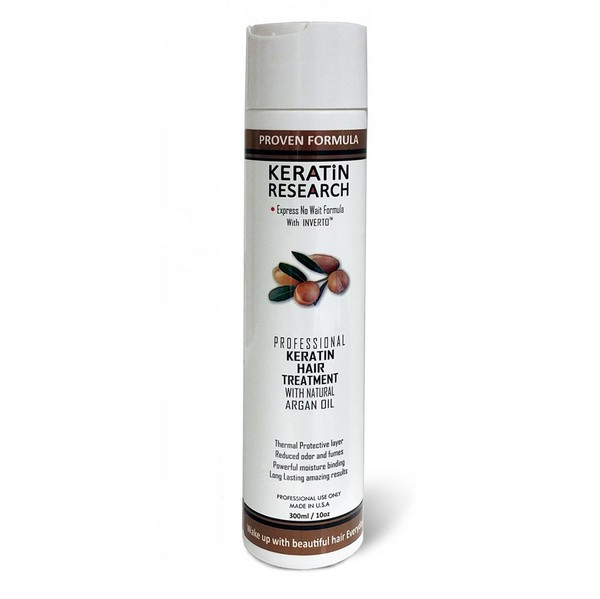 This is one of the most expensive keratin treatments on our list but the quality of this product will give you a bang for your buck! This keratin treatment four-piece set comes with original formula keratin, clarifying shampoo, sulfate-free shampoo, and sulfate-free conditioner.
Unlike other products, you don't have to wait three days for your next wash but instead, you can wash your hair the next morning.
The Keratin Research Brazilan Hair Treatment will take 90-150 minutes to complete and can last four to six months. This amazing product is well worth a try and approved by our trusted research team!
Gold Label Professional Keratin Hair Treatment
This keratin treatment is best for long, curly, or unrefined hair. It uses a stronger formula compared to other products that give you long-lasting results. It contains vital oils such as argan, jojoba, and avocado oils, which effectively hydrate your hair and protect it from breakage.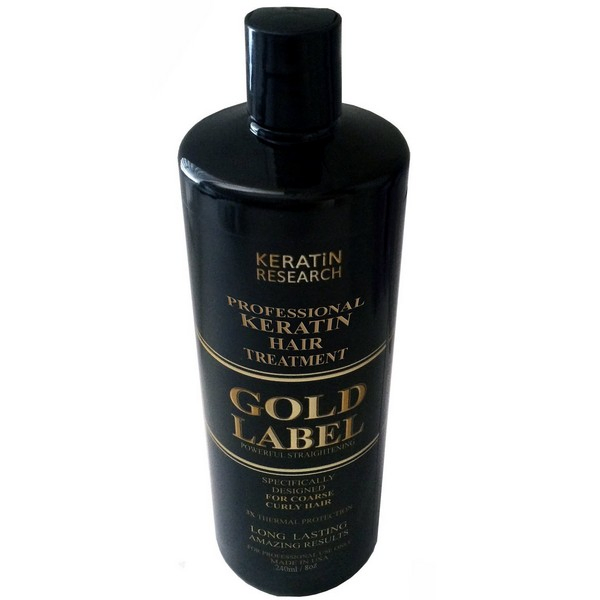 This keratin treatment is ideal for black, Dominican, and Brazilian hair types and can withstand the repetitive heat from flat irons.
This product is only available in a large bottle however, it can be used for months worth of treatments. The only drawback of this product is its strong scent so be sure to ventilate your home when doing your keratin treatment.
The application process for this keratin treatment may take up to 90-150 minutes to complete. Be sure to wear gloves when carrying out this treatment and situate yourself in a well-ventilated area.
Moroccan Keratin Hair Treatment
This Moroccan Keratin Hair Treatment consists of Moroccan argan oil and is free from harsh sulfates that will guarantee to give you straight, soft, and shiny hair.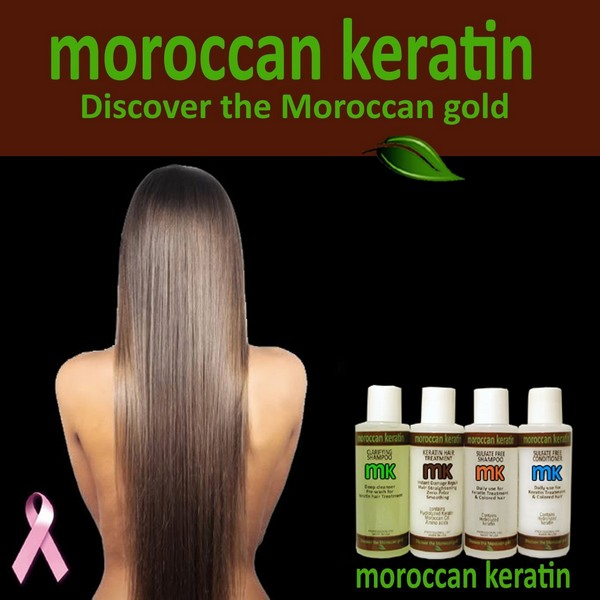 This four-piece hair treatment set includes a pre-wash shampoo, aftercare shampoo, conditioner, and keratin solution.
Use the pre-wash shampoo before you apply the keratin solution, and use the aftercare shampoo to protect against heated hair appliances. Moreover, the conditioner locks in moisture and dramatically reduces frizzy hair.
This keratin treatment can last you anywhere from three to seven months.
Vitamins Keratin Hair Mask Deep Conditioner
Indeed, the Vitamins Keratin Hair Mask Deep Conditioner is one of the best products for deeply conditioning, hydrating, strengthening and rejuvenating dry, damaged, or dull hair. This keratin treatment works by making your hair soft, smooth, and healthy with a rich shiny appearance.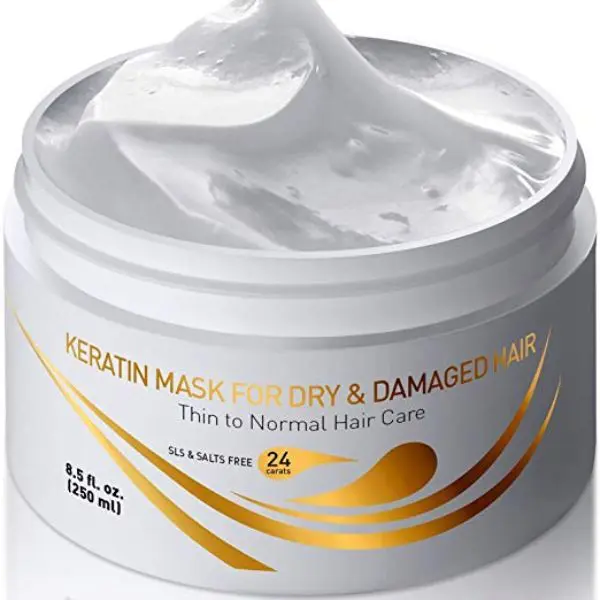 This affordable keratin treatment has a professional salon-quality deep conditioner that is enriched with a unique intensive formula, containing keratin extract, Moroccan argan oil, wheat germ oil, and vitamin E.
This keratin hair mask is specifically designed for thin and brittle hair that will not weigh down your locks like other hair masks and conditioners tend to do!
This anti-frizz keratin treatment is rich in alcohol-free and cruelty-free formulas that suit both men's and women's hair.
Lanza Keratin Healing Oil Hair Treatment
The Lanza Keratin Healing Oil Hair Treatment is one of the most affordable keratin treatments on the market which consists of powerful keratin proteins that can repair damaged hair and enhance its elasticity and strength.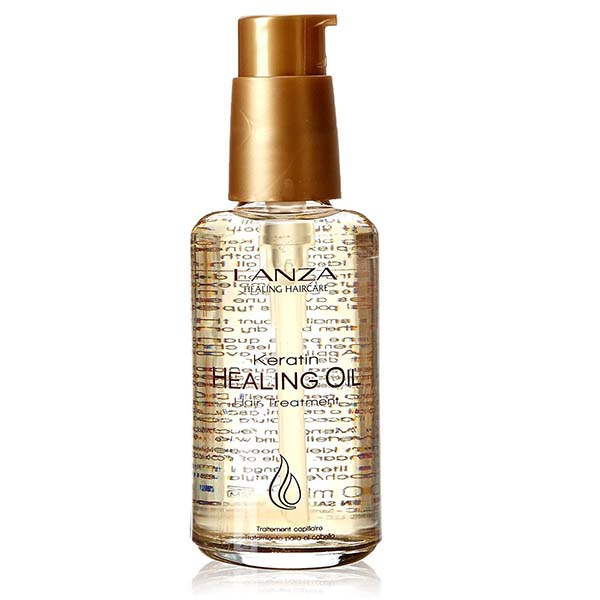 The Lanza Keratin Healing Oil Hair Treatment can help in making your hair super smooth, soft, moisturized, and lively. This product is very easy to use, just apply to damp hair and you will instantly see great results once your hair is dry.
With ingredients such as Abyssinian flower oil, açaí fruit oil, coffee seed oil, and babassu kernel oil this natural keratin treatment rehydrates hair, provides high-temperature thermal and UV protection, as well as shortens the hair drying time.
This amazing keratin oil treatment also provides flexibility and bounce to dull and damaged hair.
Keratin Express Daily Keratin Hair Treatment
With Keratin Express Daily Keratin Hair Treatment, you can enjoy frizz-free, smooth, shiny, and healthy hair just like a professional salon treatment without breaking the bank.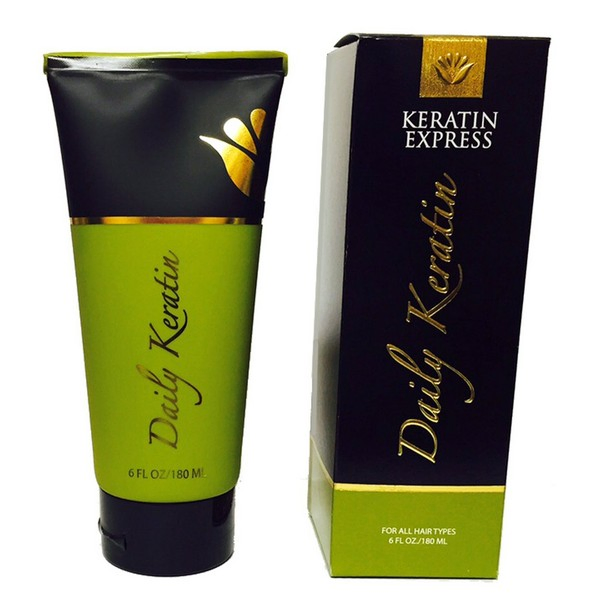 This keratin treatment product is one of the only keratin treatments on our list that does not have a strong smell since it does not contain formaldehyde, aldehydes, or other harsh chemicals
After the treatment process, your hair will be able to control any frizz, repel humidity, and lock in color. This lightweight, non-greasy keratin treatment is perfect for all hair types and also helps to impressively speed up blow-drying time.
Keratin Cure Gold and Honey Hair Treatment
Made from complex argan oil formulas and proteins, the Keratin Cure Gold and Honey Hair Treatment will serve you up to five hair treatments, is free of harsh chemicals like formaldehyde, parabens, and polypropylene glycol.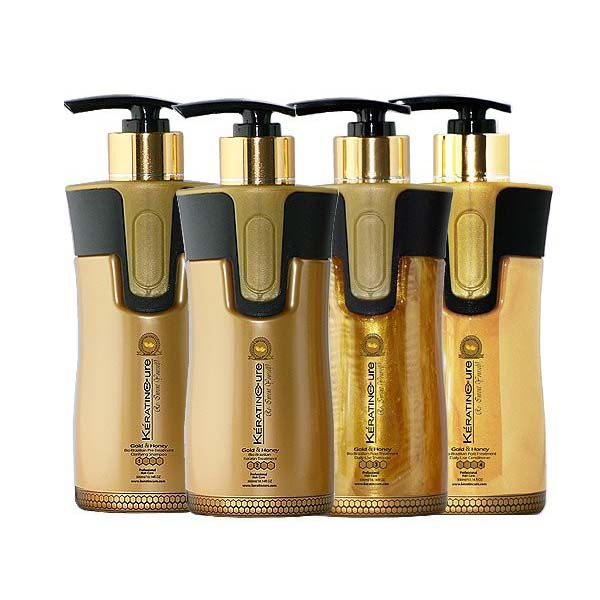 As the Keratin Cure Gold and Honey Hair Treatment has zero formaldehyde, you won't experience any strong, unpleasant smells during the treatment.
This four-piece keratin treatment set includes a daily shampoo, daily conditioner, clarifying shampoo, and of course, the bio-treatment that will instantly straighten your hair, encourage hair growth, renew elasticity, and leave your hair silky soft.
This keratin treatment is the most expensive product on our list compared to the other hair treatments, nevertheless, each treatment can last you up to 10 weeks.
Kerazon Brazilian Keratin Treatment
Kerazon Brazilian Keratin Treatment is a cruelty-free keratin treatment that works by improving the health of damaged hair as well as protecting it from breakage.
Perfect for colored hair, this three-piece keratin treatment includes a pre-treatment shampoo, a Brazilian keratin treatment, and an aftercare intensive hair mask.
Kerarganic Organic Keratin Treatment Set
Last on our list and one of the pricier keratin treatment products available is the Kerarganic Organic Keratin Treatment Set which is free of harsh chemicals like formaldehyde, thioglycolates, and ammonia.
This three-piece keratin treatment set includes one pre-treatment shampoo, one organic keratin treatment, and one post-treatment hair mask. Each product is effective on all types of hair, virgin or chemically treated.
Professional Keratin Treatments Costs and Process Time
The costs of professional keratin hair treatments can vary from one hair salon to the next. The important thing is that you always read the reviews and research the hairstylists treating you. Generally, keratin treatment prices vary between $200 to $400.
The time it takes to complete a keratin treatment from a professional salon can be anywhere from two to four hours depending on your hair type and length.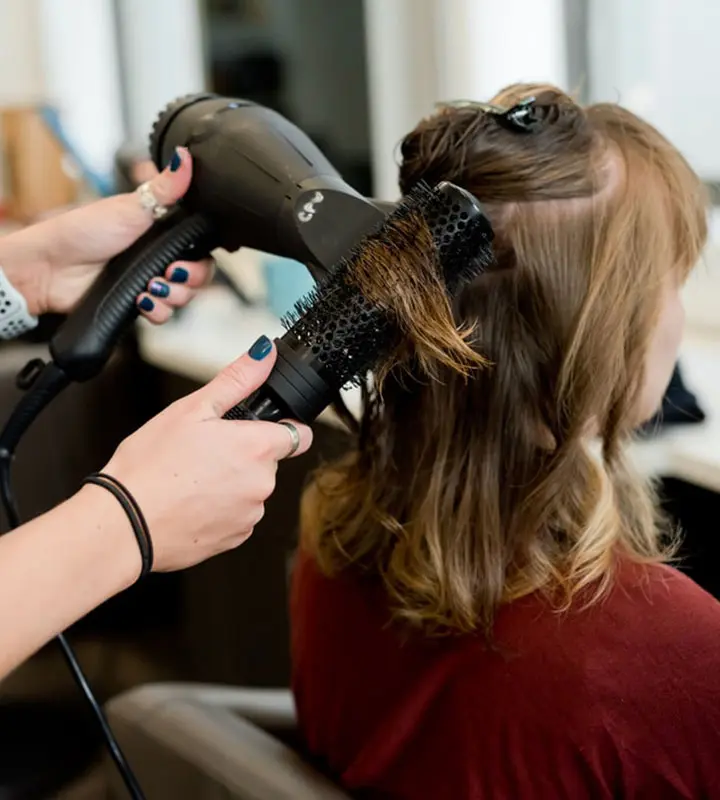 After you have completed the treatment, make sure to wait three to four days before you wash your hair again.
When done properly, a professional keratin treatment should last you three to five months, depending on your hair type.
Tips for Choosing a Keratin Treatment
At-home DIY keratin treatments are a great option if you want straight, sleek hair for less money, but keep in mind that researching and choosing the right product for you is the first important step you need to take.
Here are some tips that you should consider before you purchase any DIY keratin treatment:
Hair Type
Generally, keratin treatments are safe for any type of hair regardless of whether you have bleached or color-treated hair.
As keratin treatments work by straightening your hair, it will likely affect your natural curls or waves. If you do not want to change your hairstyle then go for a formula that's not too strong. On the other hand, if you have thick and curly hair that you wish to tame, then the best choice is a stronger formula.
Cost-Effectiveness
In order to determine which is the best keratin treatment for you, try to consider the quality of ingredients as well as what other consumers have to say about the product online.
Be sure to get a high-quality product that is good value and ticks all the boxes for you.
Formulation
Most keratin treatment products utilize potent chemicals that emit strong, gaseous smells. Before you begin the process of applying the keratin treatment to your hair, always ensure that you're in a well-ventilated room.
Most importantly, choose a product that is formaldehyde-free in order to avoid any detrimental effects.
Pregnancy and Keratin Treatments
Some salon treatments say you can use them when pregnant, some say you shouldn't, and it really dependant on the salon or expert you ask.
However, the general consensus is that if you were considering something like a keratin straightening treatment during pregnancy, it would recommend just waiting a few months before getting any hair treatment.
Recommended Keratin Treatment Products
The last thing you want is to go through the whole keratin treatment without completing the correct styling and finishing touches that will give you the best results.
We've compiled a list of the best beauty products to help guide you through your keratin treatment process that will promise to give you straighter, smoother hair.
Remington D3190A Ceramic Hair Dryer
With this Remington ceramic hair dryer, your hair will get more protection as a result of its advanced coating technology and micro-conditioners that dry your hair quickly with minimal frizz.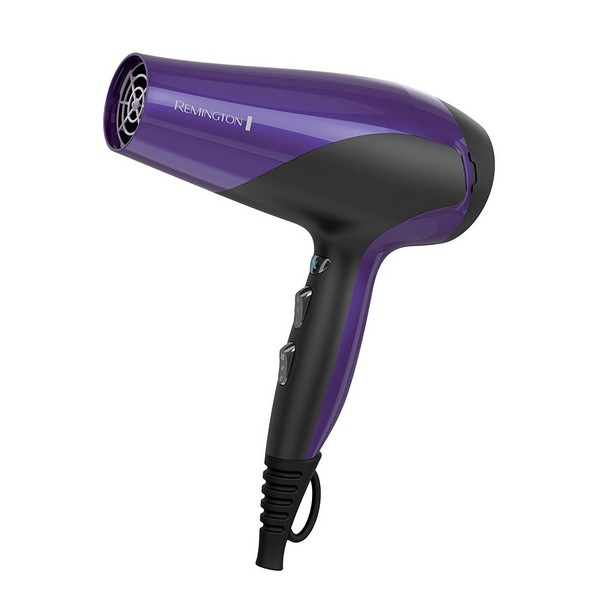 The tourmaline technology can shield your hair follicles from over-heating while generating constant airflow which is ideal for thick, curly hair, and perfect for post-keratin treatments.
HSI Professional Flat Iron Hair Straightener
This anti-frizz flat iron can straighten, curl, and even flip all types of hair and is perfect for sustaining straight hair following a keratin treatment.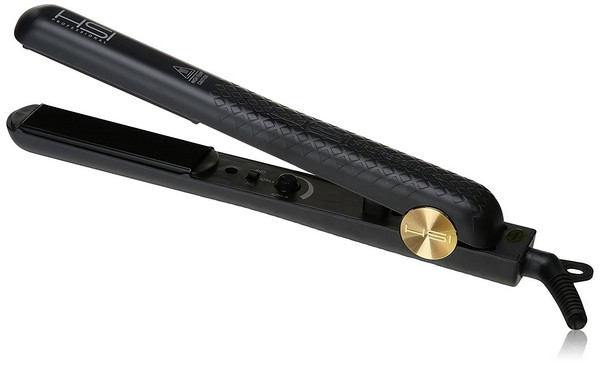 Made from ceramic and tourmaline plates, the temperature of this hair straightener can be easily adjusted to suit your individual preference. The HSI Professional Flat Iron Hair Straightener also uses a dual voltage of 110v-220v which is suitable to use in any part of the world.
Instructions on How to Do Keratin Treatments at Home
The instructions for keratin treatments vary depending on the particular treatment you are using. However, we've compiled some of the most common steps that you must follow when carrying out keratin treatments at home.
Step 1: Wash Your Hair
Wash your hair with a pre-treatment shampoo in order to remove any dirt or oil build-up on your scalp and in your hair.
Step 2: Dry Your Hair
Dry your hair completely with a hair dryer for the best results, as keratin treatments only work effectively on clean, dry hair.
Step 3: Apply the Keratin Treatment
Apply the keratin treatment to your hair and make sure that it's evenly distributed along the strands of your hair. Use a hair dye brush to effectively spread the keratin treatment throughout your hair.
Step 4: Let the Keratin Treatment Sit
Leave in the keratin treatment for about 30 minutes or depending on the instructions of the particular product. You can opt to wear a satin bonnet to keep your hair intact during the treatment process.
Step 5: Wash, Blow-Dry, Style
Wash your hair thoroughly after the time instructed by the brand of keratin treatment you have used. Do not wash your hair in the shower but instead, wash and rinse your hair carefully in the sink to avoid the keratin treatment from irritating your skin.
Then, proceed to dry your hair with a hair dryer and witness your hair becoming more straight, sleek, and smooth. Finally, for maximum results, use a flat iron hair straightener to make sure the keratin is impenetrable.
Step 6: Wait to Wash Your Hair Again
Generally, you should wait to wash your hair for four days after you undergo a keratin treatment in order to sustain the keratin in your hair. However, if you're really desperate, you can wash your hair three days after your keratin treatment.
When you do eventually wash your hair, be sure to only use sulfate-free keratin treatment shampoos and conditioners. We can recommend checking out our post on the best keratine shampoos and conditioners to find what fits best with your hair type.
Frequently Asked Questions on Keratin Treatments
We hope you've learned something new by reading our detailed article on keratin treatments. However, we know that we may not be able to cover all your questions in one article.
That's why we have compiled a list of some frequently asked keratin treatment questions from our readers below for you to check out!
Are keratin treatments safe for your hair?
As long as they are applied correctly and you use a reputable brand, keratin treatments are completely safe. Some of the at-home applications may be on the shady side, so you should read reviews and check out their u003ca href=u0022#are-keratin-treatments-safeu0022 class=u0022rank-math-linku0022u003eingredientsu003c/au003e before making a decision. The safest way to apply a keratin treatment is in a salon by a licensed professional.
Can I wash my hair after getting a keratin treatment?
You can wash your hair after getting a keratin treatment, but not right away. If you apply water to your hair too quickly it will ruin the process by washing the treatment out. You should u003ca href=u0022#wash-hair-after-three-daysu0022 class=u0022rank-math-linku0022u003ewait for at least three daysu003c/au003e before washing it and when you do, the u003cstrongu003eshampoo and conditioner must be sulfate-freeu003c/strongu003e.
How long do keratin treatments last?
As long as you use the proper shampoo and aftercare, your keratin treatment can u003ca href=u0022#how-long-do-keratin-treatments-lastu0022 class=u0022rank-math-linku0022u003elast three to five monthsu003c/au003e. The best thing about this product is you aren't likely to need touch-ups, either. Just make sure you use the right products correctly, and you can expect to be very happy with the result.
Try An At-Home DIY Keratin Treatment Today
When carrying out an at-home keratin treatment, or using a keratin shampoo and conditioner, make sure to always read and follow the instructions carefully. The keratin treatment will remain on your hair for months so it's best to apply it correctly.
We hope we answered all your keratin treatment questions in our article, but if you do have a question, leave us a comment or send us an email with your queries so that we can get back to you ASAP!
Or simply comment below if you have any tips and tricks for applying and sustaining long-lasting keratin treatments.