Braids come in all types of shapes and forms, and just the sheer amount of different types of braids can be overwhelming when you just decided to do something new and crazy-cute with your hair.
Worry no more, because we did all the hard work and selected the best braid styles for your inspiration. Just scroll on and do not get lost in the braids…
How to Braid your Hair
To braid your hair, get a section of your hair and divide it into three equal parts. Weave them together in such a way that they will overlap from each another. Do this until you will reach the tip of the hair. You can secure the ends with an elastic band and other types of closure.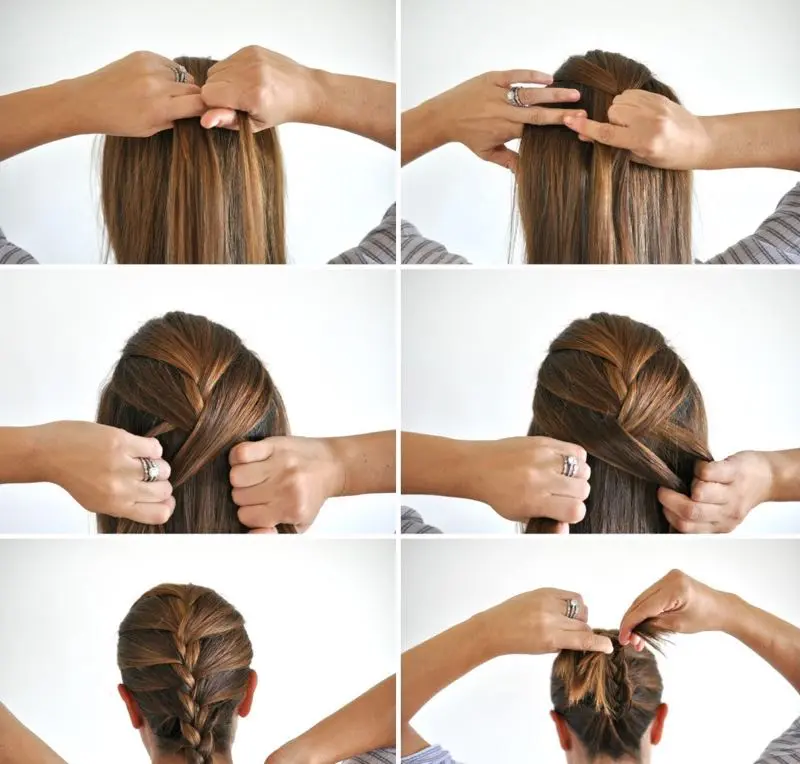 Summer is all about having fun in the sun. However, due to the heat of the sun, you'll end up having damp and limp hair. But don't worry since we'll give you the best braid styles for the summer season. Most of all, they are very easy to replicate.
All you need are some elastics, a few hairpins, and some hair essentials. These styles will ensure that your hair will not be destroyed by summer and you'll impress the ones around you with your new braid style. Braid it on!
Braid Styles Inspiration
Here our stunning collection of different braid styles for you learn so you can to start experimenting with new braids.
1.
African American Braid styles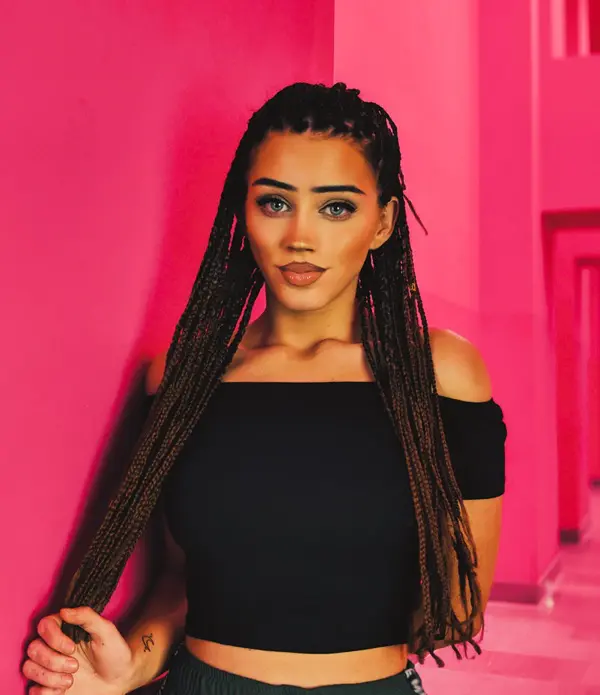 This is a lovely African American braided hairstyle.
2.
Blonde Braid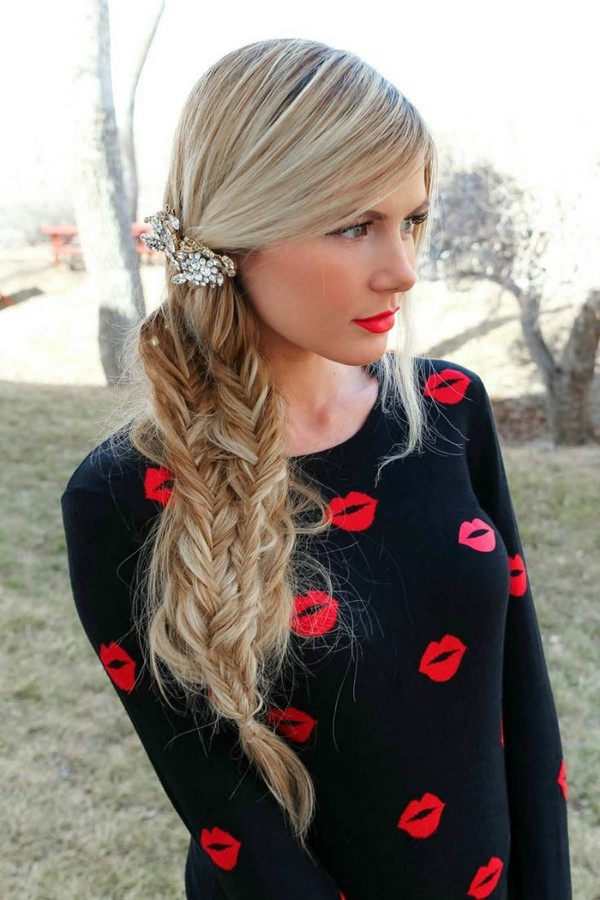 Braids look edgy on blonde hair.
3.
African Braid Hairstyles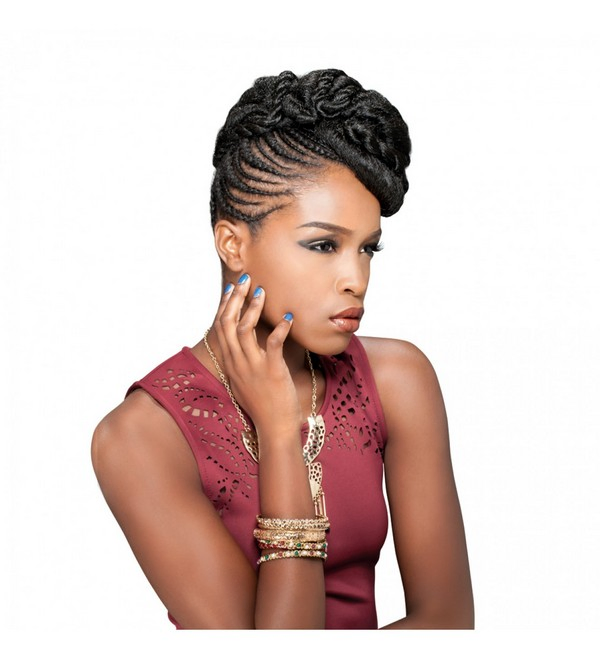 Cornrows are a famous type of African American braid. Right now, you see a lot of women rocking the ghana braids which is also a type of this hairstyle.
4.
Best Crown Braided Hairstyles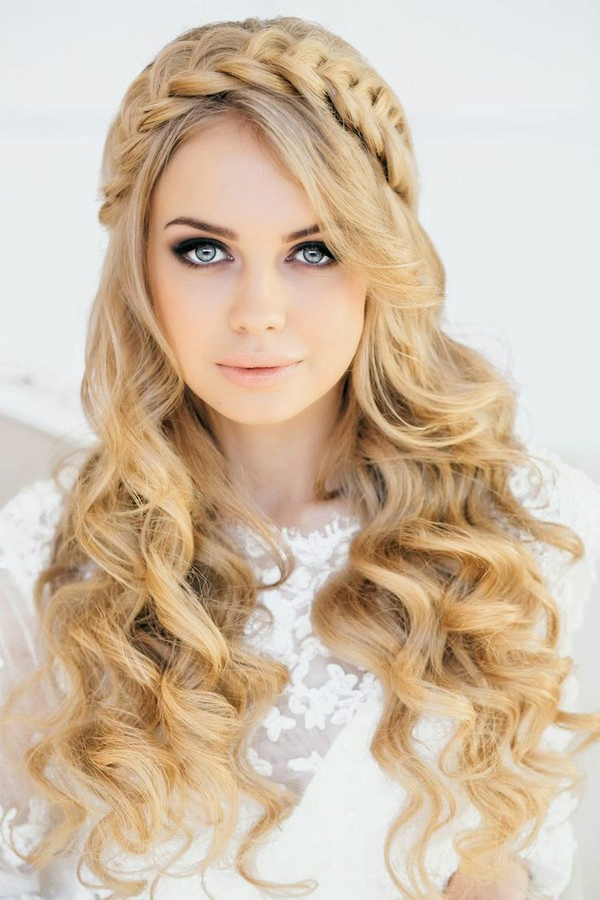 A half up, half down hairstyle along with a crown braid is perfect for the bride. It gives you the feeling that you can have it all!
5.
Best side braid styles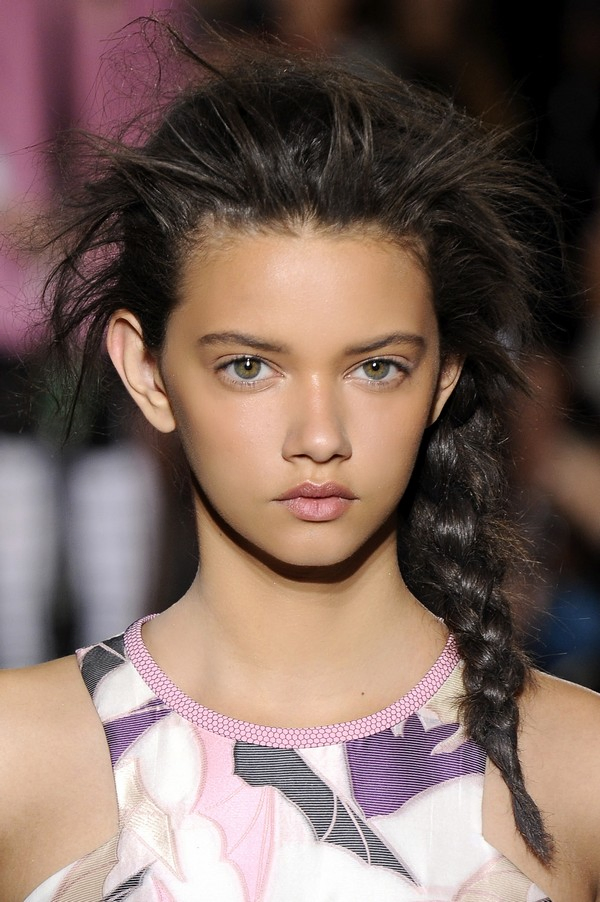 You don't have to worry about flyaways. After all, it's not yet the end of the world. Just match it with a messy side braid to give you a totally chic look.
6. Braided Topknot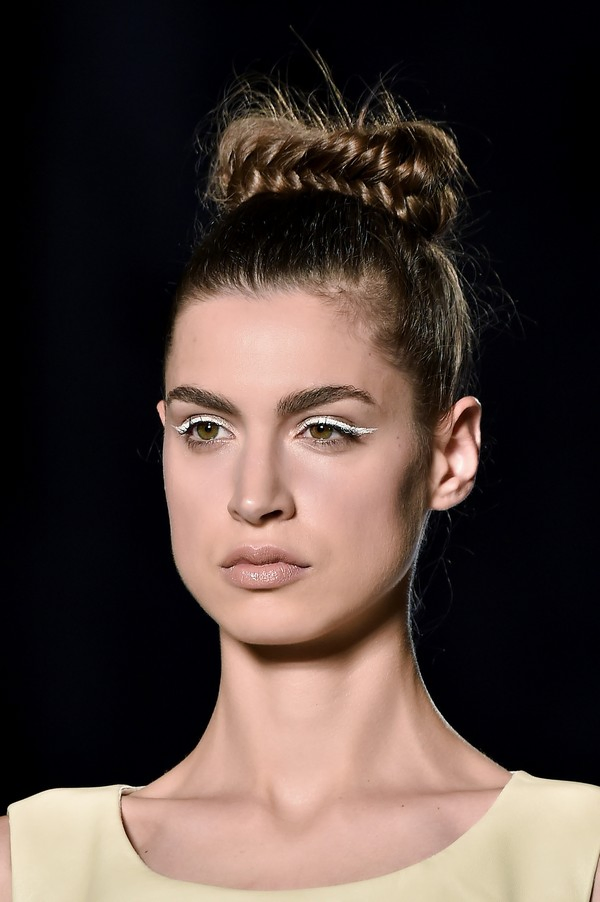 If you love braided topknot then why not create a fishtail plait out of it. Just wrap it around and use bobby pins to secure it.
7.
Best Braid Styles For Fine Hair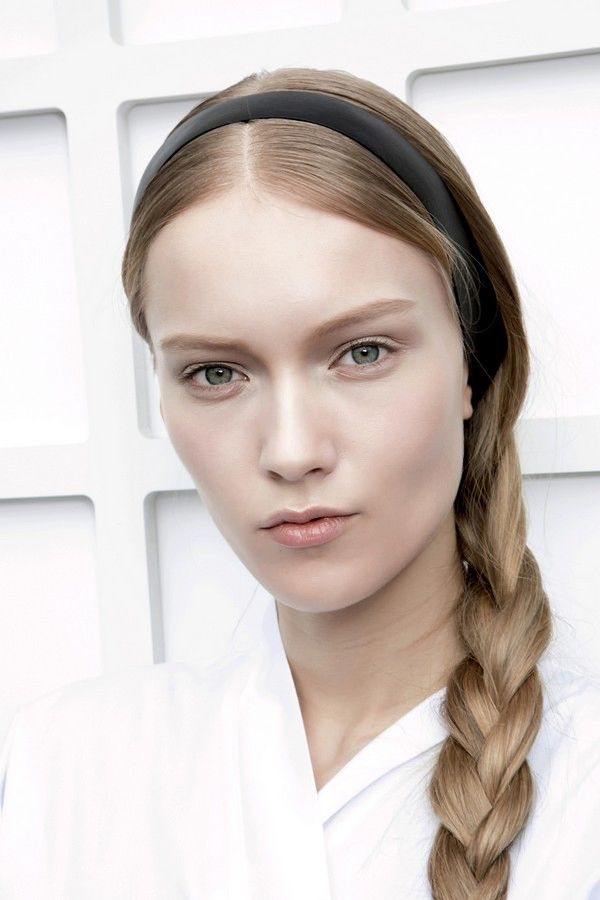 Would you like to jazz up your side-braid? Wearing a thick headband is the best way of adding interest to your style. To create a huge impact, choose a color that contrasts your hair color.
8. French braid styles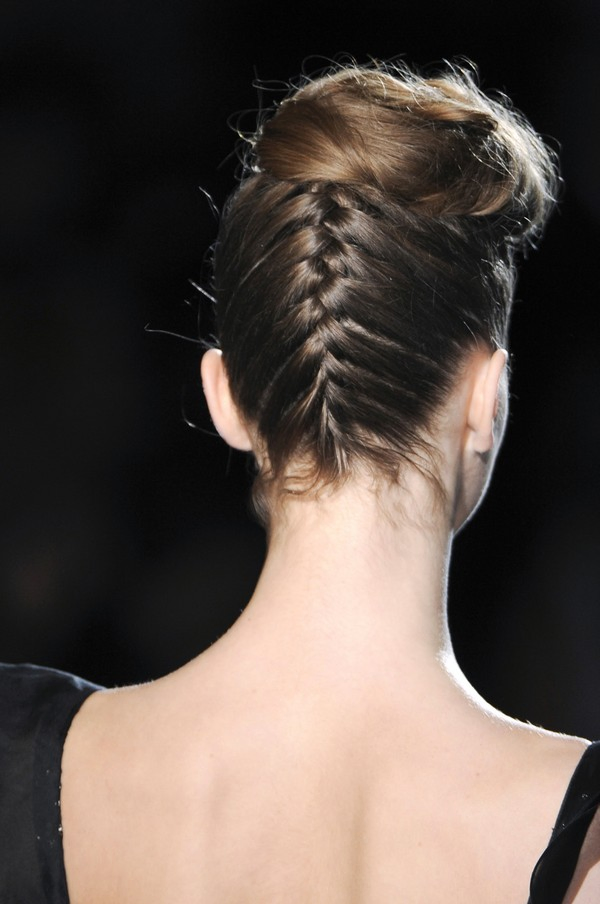 Sometimes it's very difficult to create a high ponytail with shorter hair. But not with French braiding. It can gather all the flyaways to give you an amazing and unique look! To make it easier for you, just flip your head upside down while braiding.
9. Braid with Bandana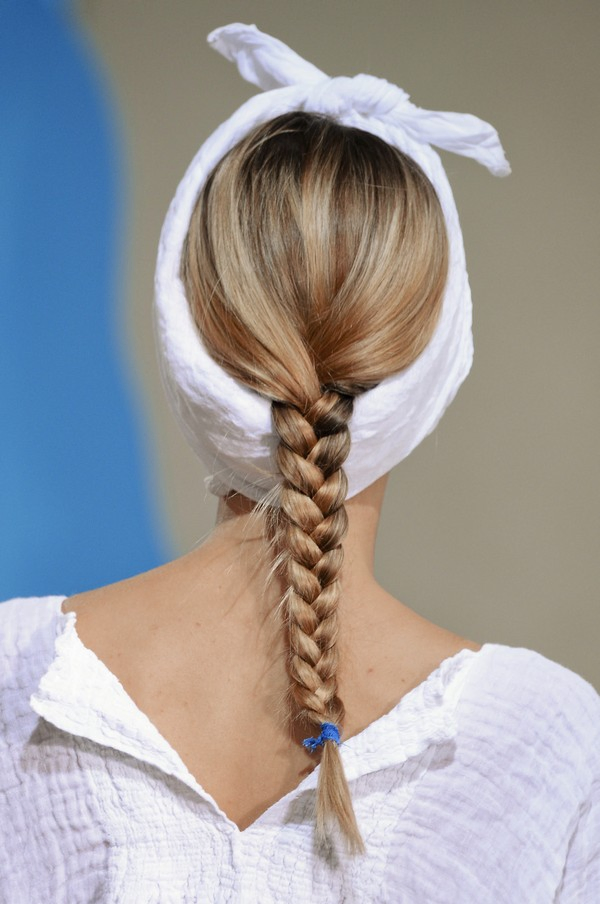 To make your braids tighter, you can wrap a bandana around your head. This is totally cute!
10. Braided Bun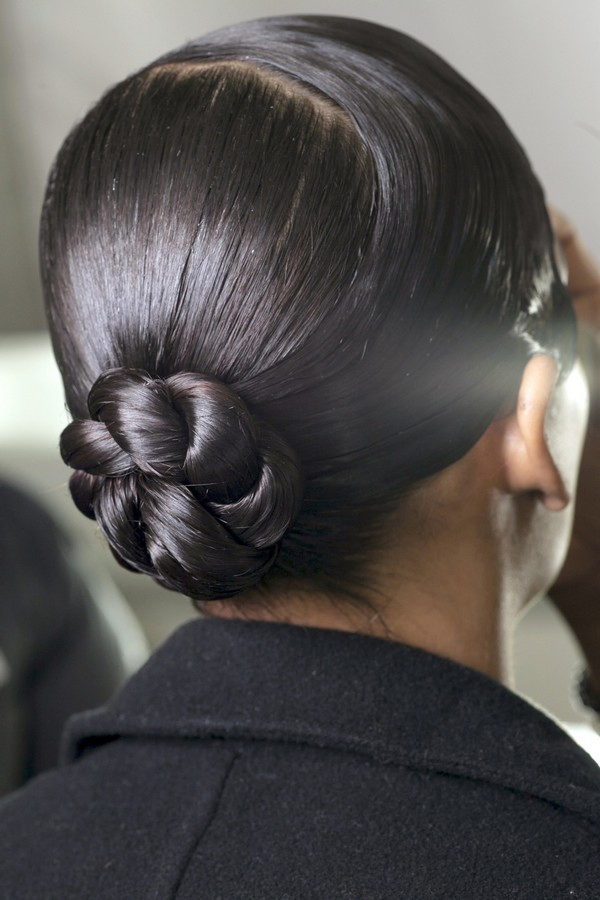 This braided bun is great! It can keep all your hair away from your face.
11. Restyled Waterfall Braid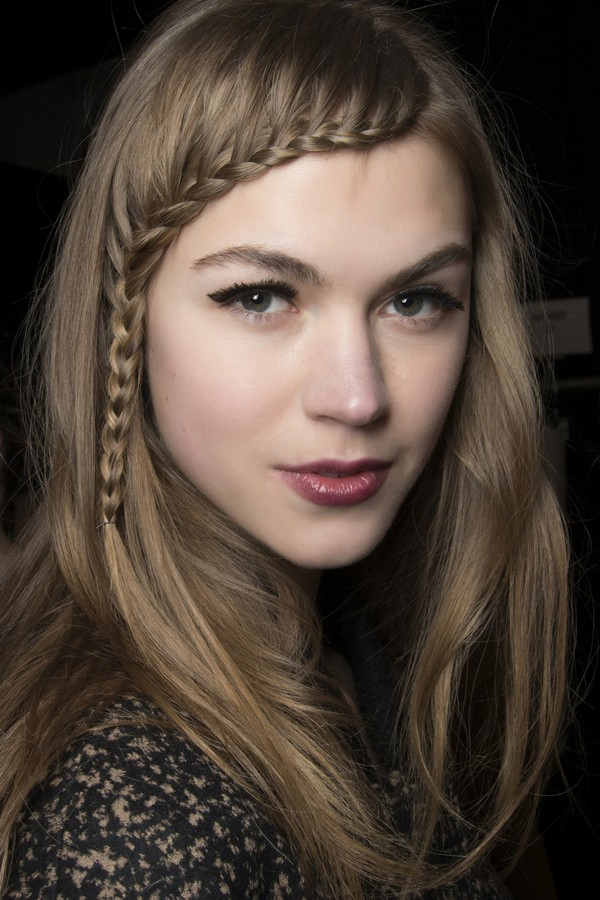 If your bangs are already growing and you want to keep them out of your face then you can create a restyled waterfall braid. This is the best styling option!
12. Braid Crown styles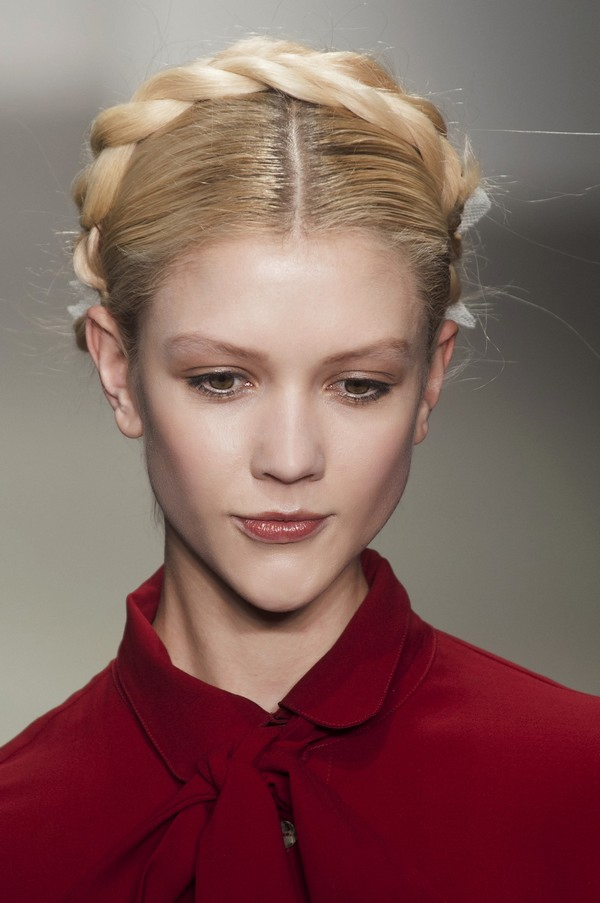 What we love about this braids are its a bit twisted and coiled-up. Having an incomplete look is sometimes better!
13.
Best French Braid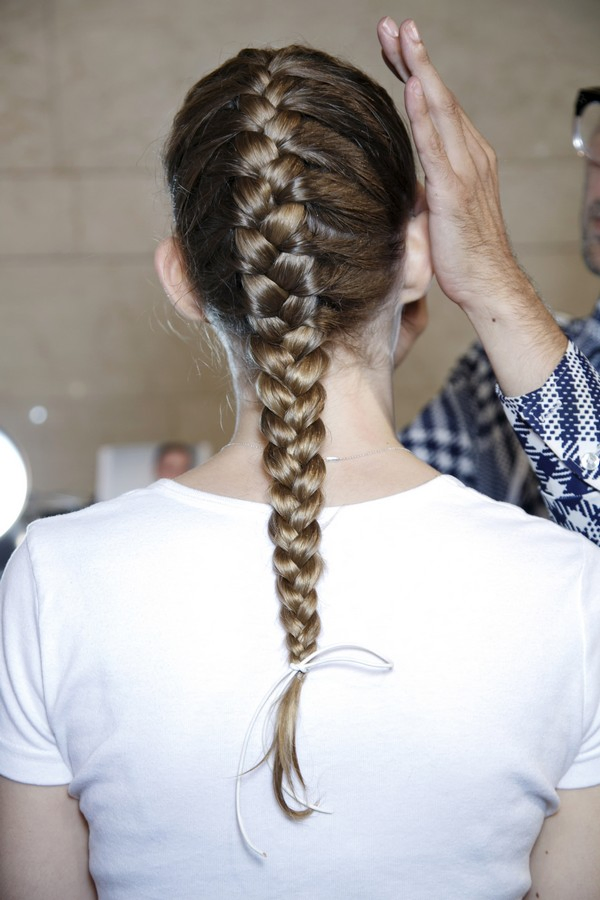 If you are rushing to meet some friends then the best choice is a French braid.
14.
Twisted braid styles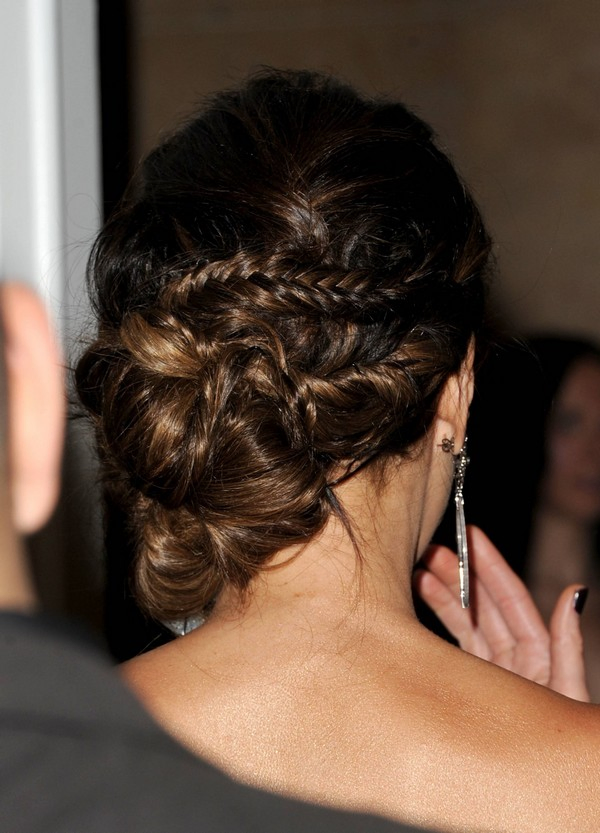 Blending a fishtail braid into your low bun can give you a quick pop of flair. This is a great addition to your braiding skills!
15. Accented side braid styles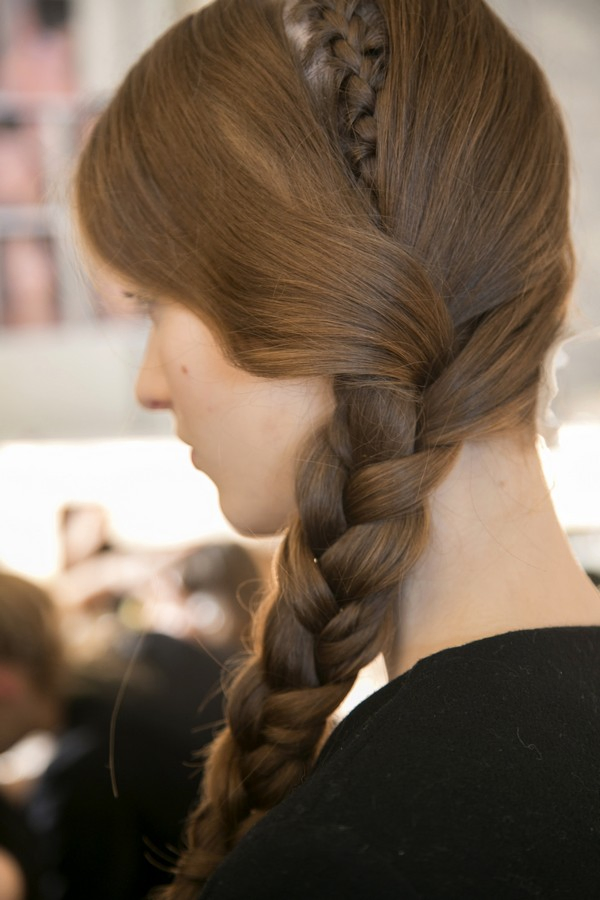 If you're a little bored with your classic side braid then adding an accent braid into your main braid simply screams summer.
16. Fishtail Braid with Flowers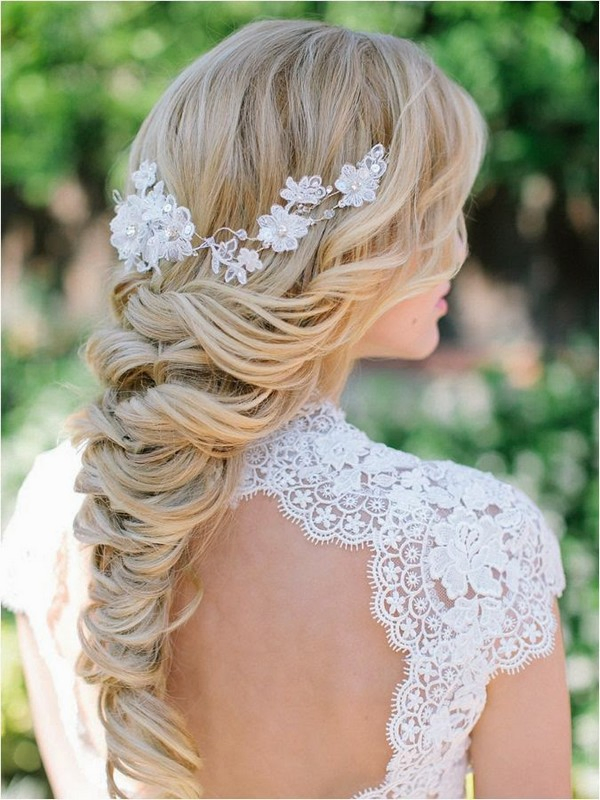 Adding some flowers into your fishtail braid gives you a romantic feel!
17. Blue Braid
Actress Busy Phillips added some colors to her braids to make it unique.
18. 
Platinum
Braid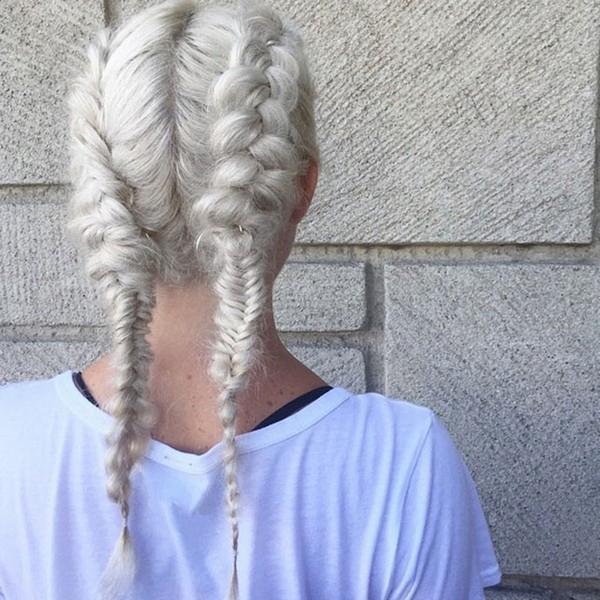 These boxer braids have a perfect center parting.
19. Fishtail Braid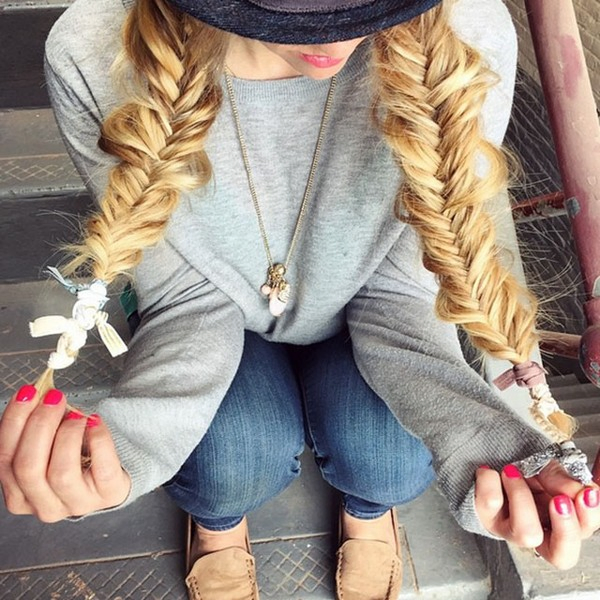 These fishtail pigtails are definitely this season's wool toppers.
20. Easy
 Braid Styles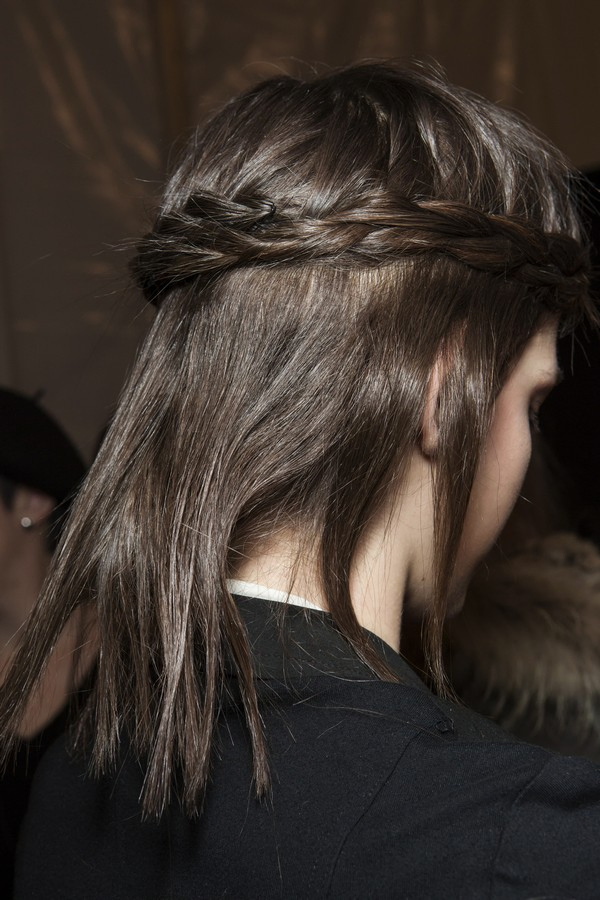 By braiding a section of your hair and crossing it on the other side, you can keep your hair away from your face. Be sure to use some pins to secure it. Best of all it can be done in just thirty seconds!
21. 
Box Braids Hairstyles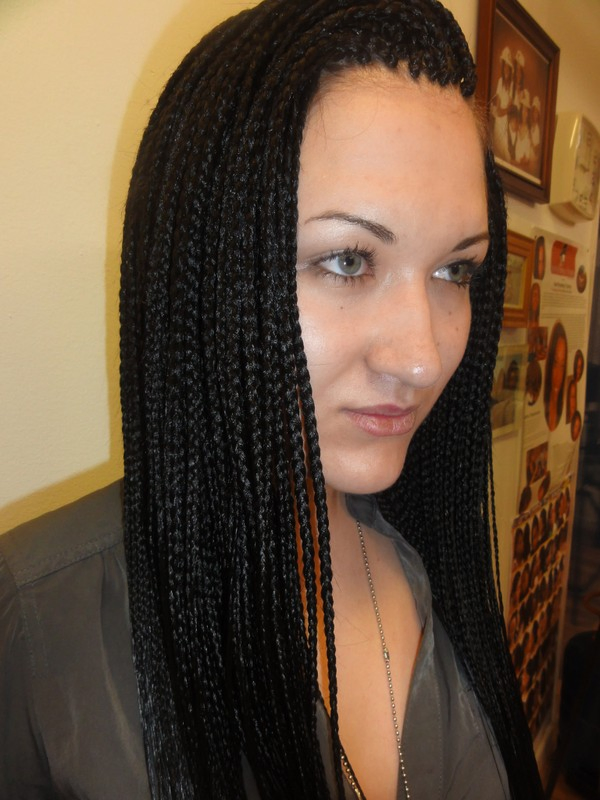 Gorgeous box braids hairstyles will never die!
22. Braided Top Bun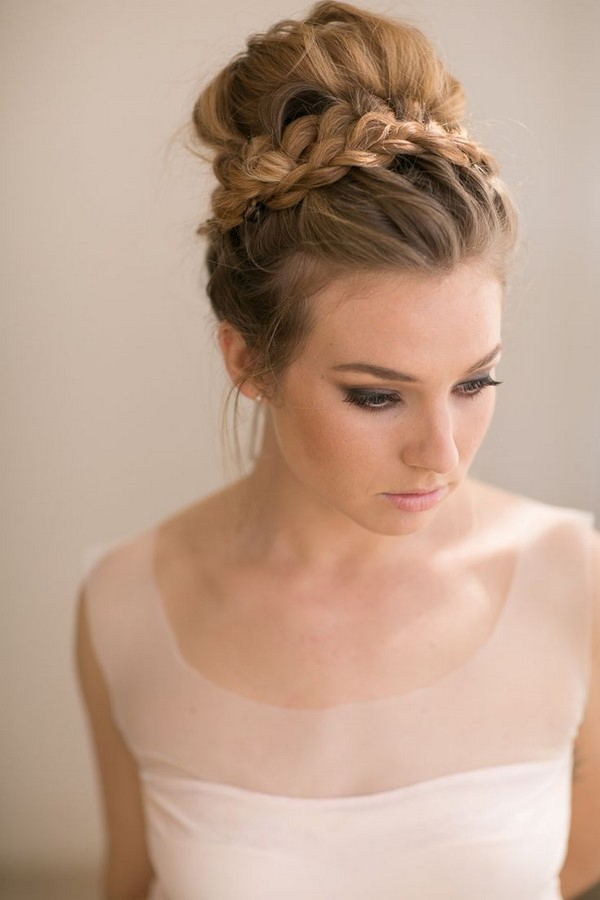 This is a perfect look for prom and weddings. So much easier to create too!
23. Braided Queen Bun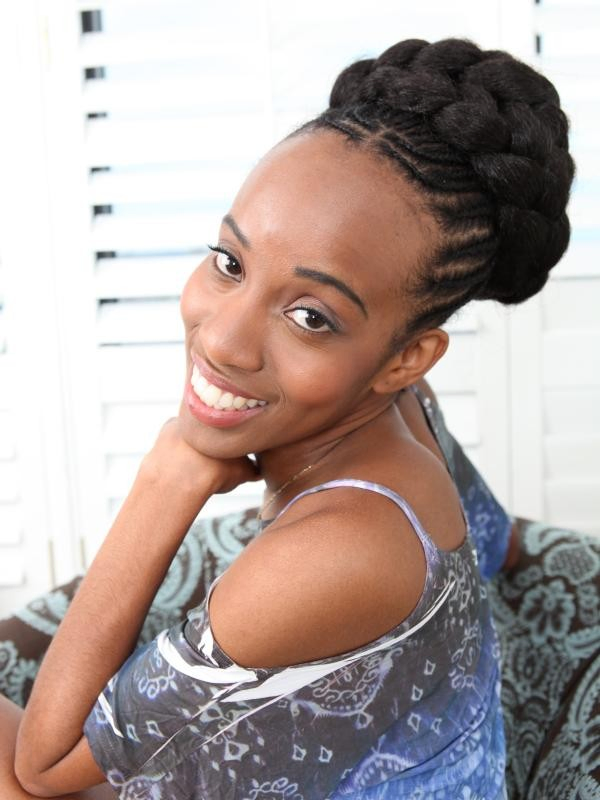 We love this huge braid since it creates a uniformed look. It is a bun with a kick. Add some Marley hair to keep it bigger or smaller. The best hairstyle for women with round or oval faces.
24. Creative Braid Hairstyle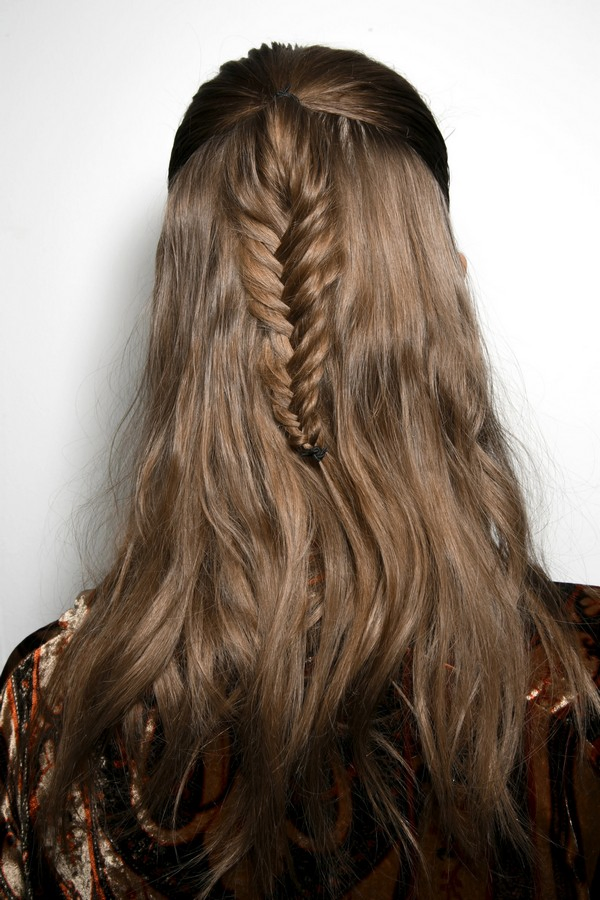 If you are rushing in the morning, the best way to style your long hair is a fishtail braid.
25. Fishtail Sleek Braid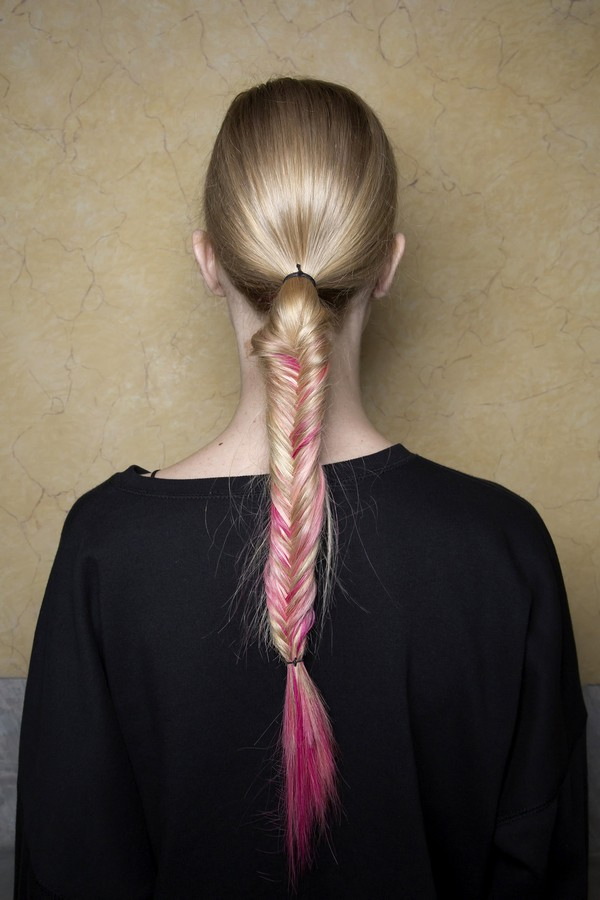 This long fishtail braid gives you an elegant look. Adding pink hair extensions makes it brighter. Why not? Take some risks, after all, it's a weekend!
26. Rapunzel Hairstyle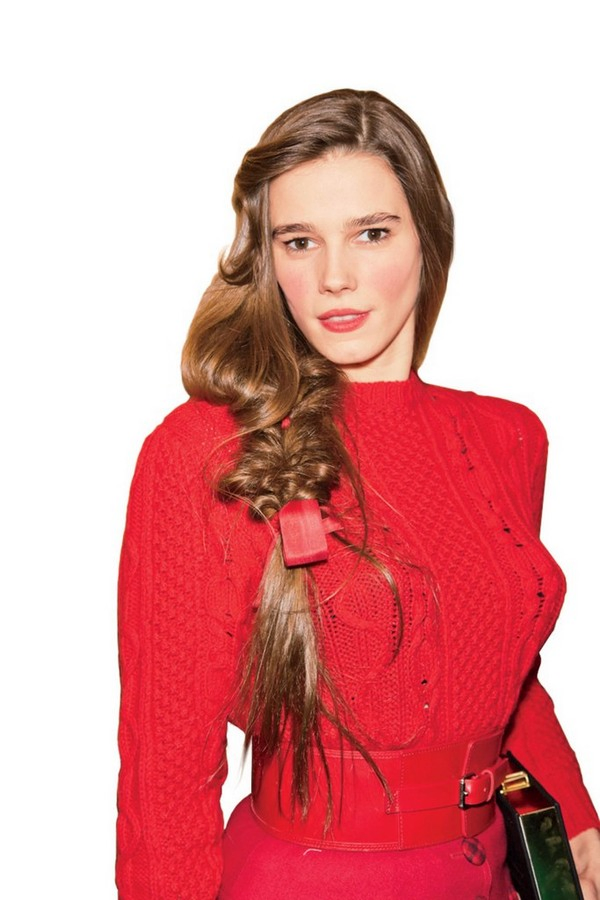 To achieve this style, begin braiding in the midway section.
27. 
Brilliant Braids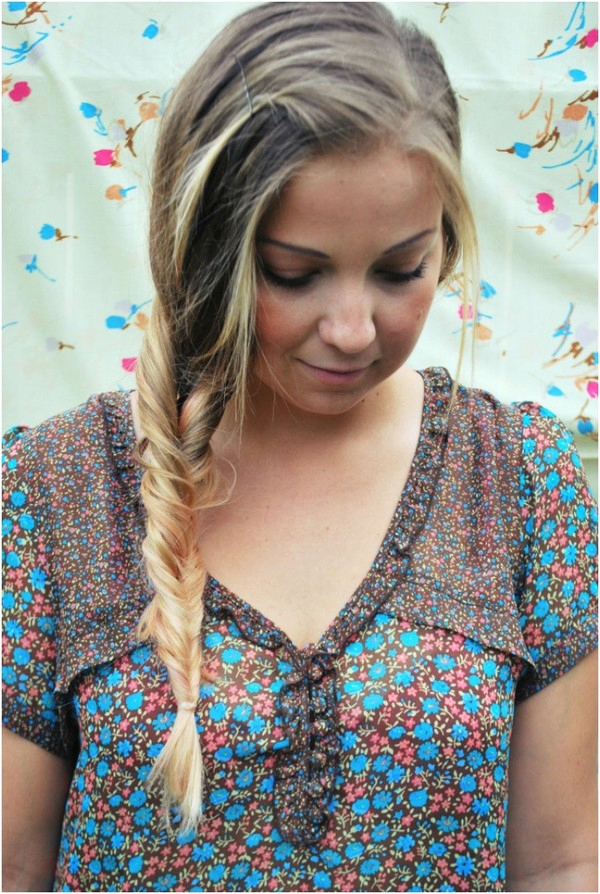 Some women are not good at braiding. This fishtail braid seems to be difficult but with a simple tutorial, you can learn it quickly.
28. Beach Wavy Style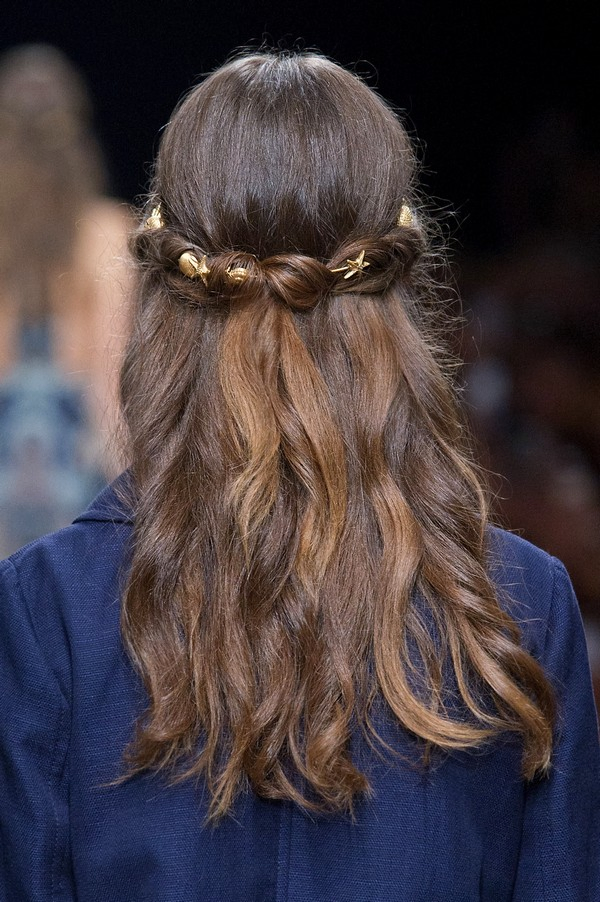 Create a loosely twisted braid and adorn it with metallic hair accessories to complete the look.  This is a combination of toughness and awesomeness.
29. Side Twist Fishtail Braid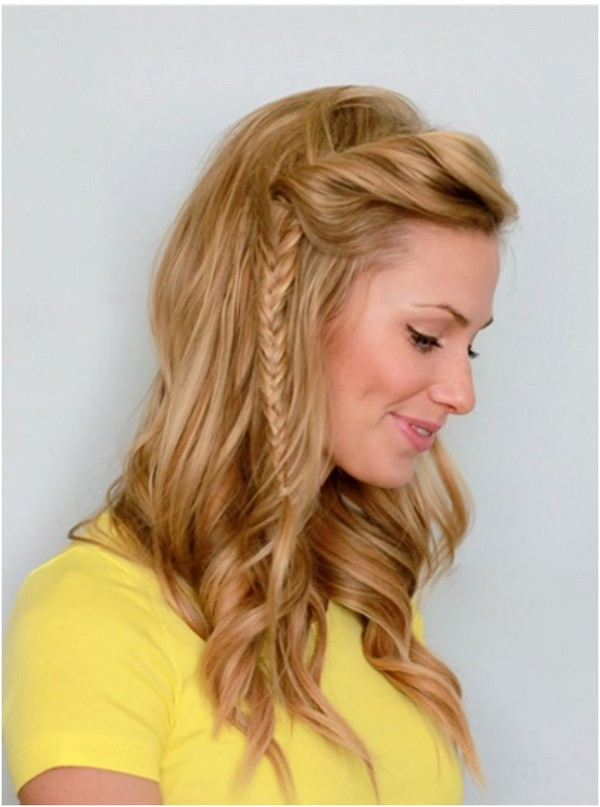 In creating braids, you don't need to use all your hair. In fact, less is more. For your loose hair, make a little braid on the side.
30. F
aux braid styles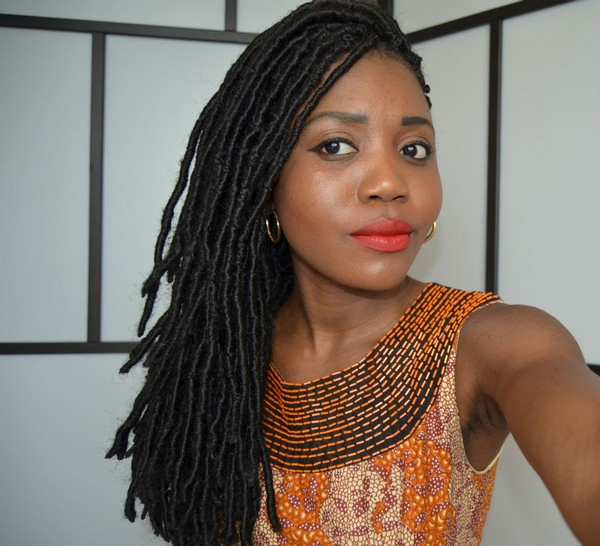 Get the best and most stylish faux braids in order to create a perfect glamorous look.
31. Chain-link braid styles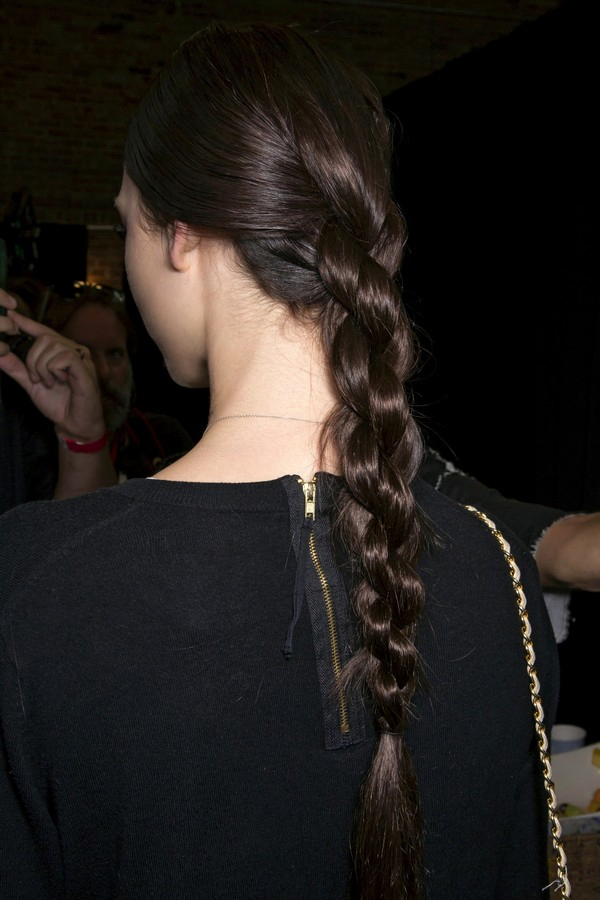 It looks so complicated! But don't worry after you become an expert in a four-strand braid, you'll have the best hairstyle.
32. Summer Braids
This is the best hairstyle for summer! It's playful! It's beautiful! Best of all it's summery!
33. Chic Side Braids
Braids can give you a stunning and romantic look. After mastering the main steps, you can quickly style your braids.
34. Gold braid styles
This is the best warm-weather hairstyle!
35. Star Wars-themed Braids
The crown is made of pre-made braids while the remaining hair is braided into two ponytails.
36. Braided Crown
Jill Scott is so adorable in this boho-chic hairstyle.  The crown has cornrows while the sides are a wavy afro.
37. Braid Crown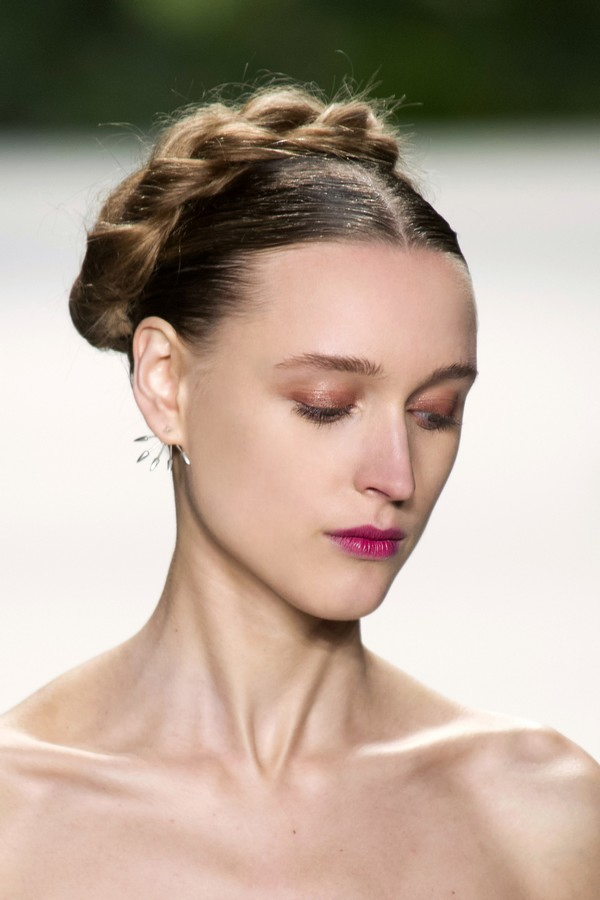 This is a chic way of styling your long hair. Start by parting your hair in the middle and create two long braided pigtails. Flip them up to create a crown and voila!
38. 
Crown braid styles
Crown braid pigtails look sporty and sophisticated on any girl.
39. Kinky Bohemian Braid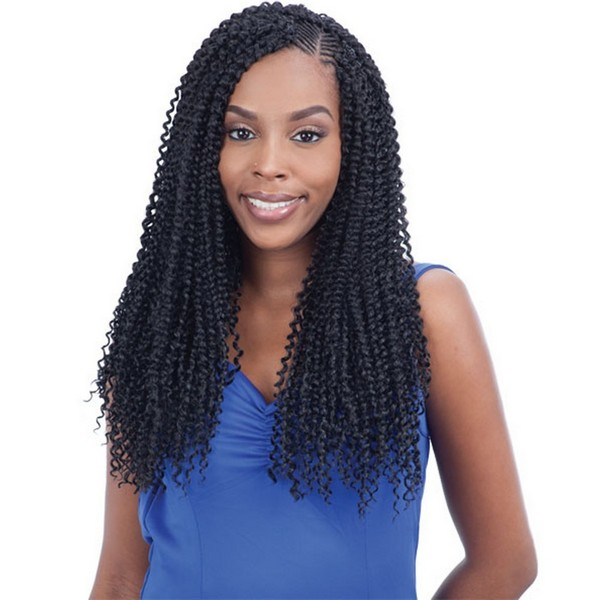 Using synthetic hair can give you a long and perfect hair.
40. Braids within a braid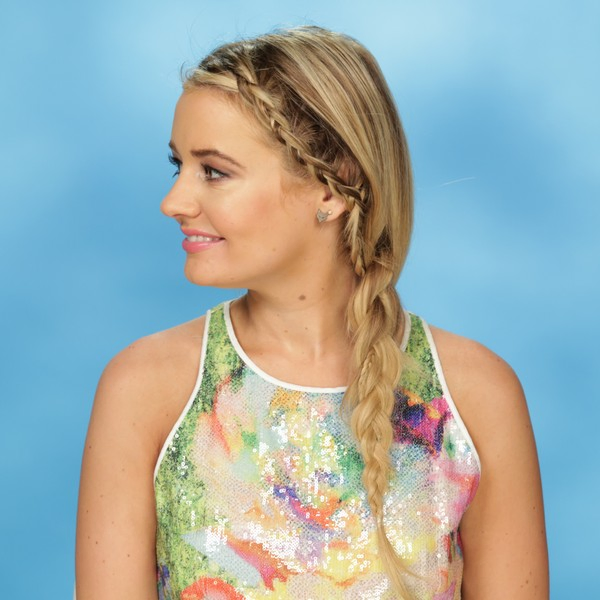 These braids can be worn in any occasions. It serves its purpose which is to keep your hair away from your face! It is a perfect hairstyle for your beach day!
41. Curl Braids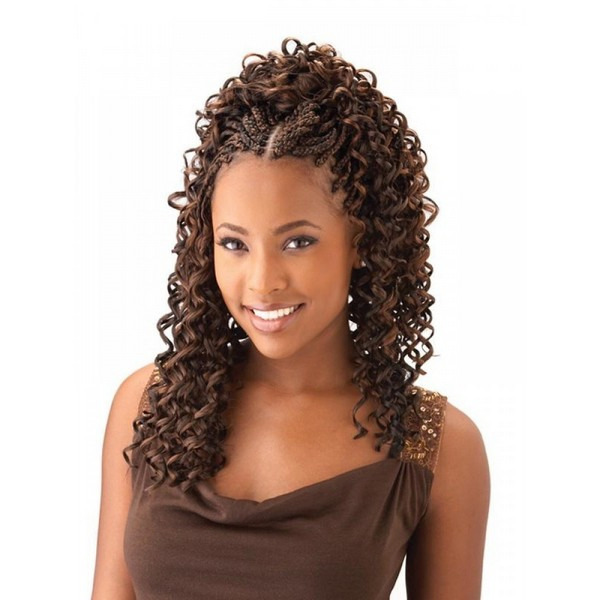 Want to have a versatile and natural look?
42. 
French Braid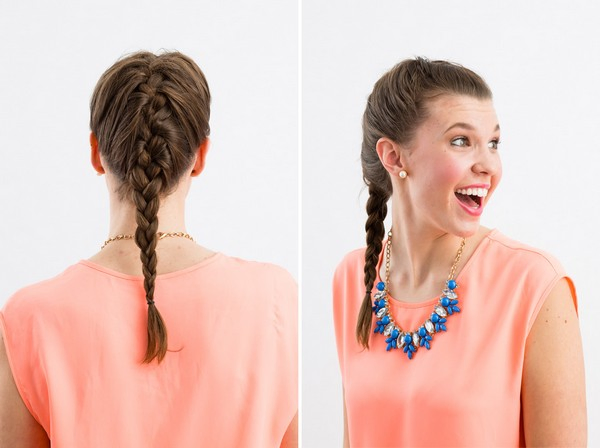 If you have not created a French braid then it's typically similar to creating a traditional braid.  Begin at the top and add some strands along the way until you reach the end.
43. 
Braids Styles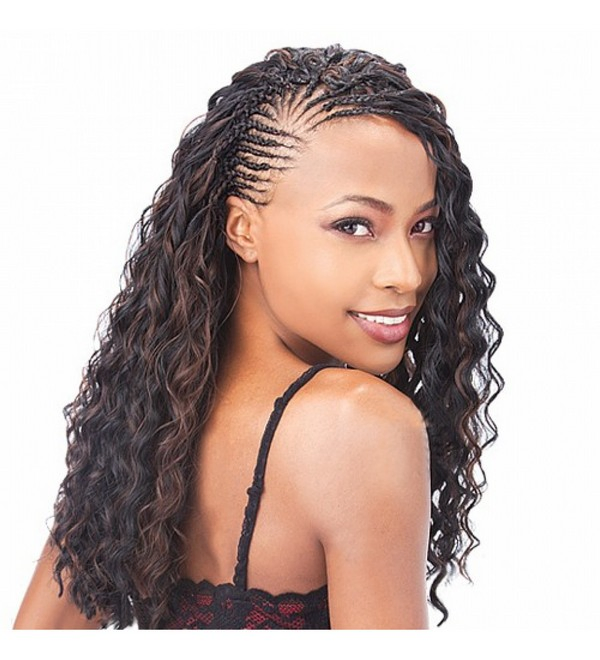 While you're taking a break, let your hair relax as well. The best way to do this is by braiding your hair.
44. 
Braid Styles For Black Hair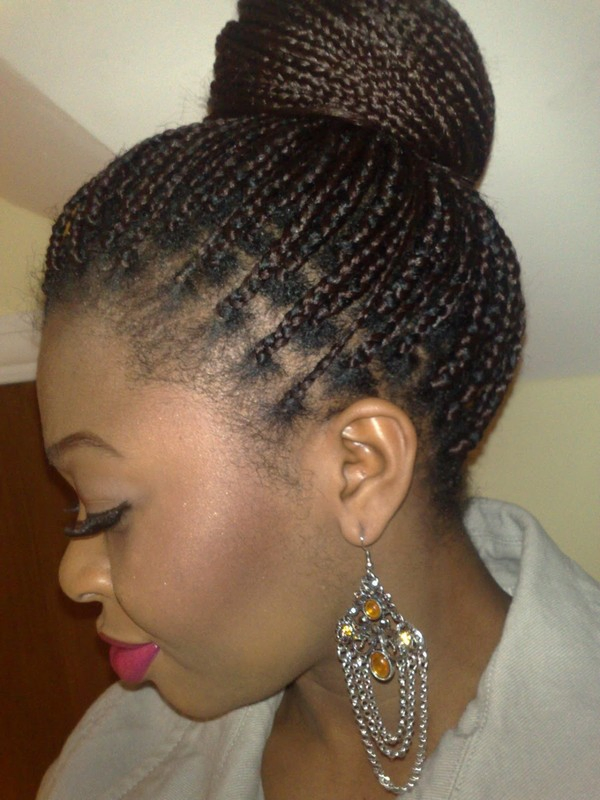 Huge buns are very impressive. You can get creative by doing your own style. For instance, creating a reverse French braid on box braids and turning it into a high bun.
45. Crochet braid styles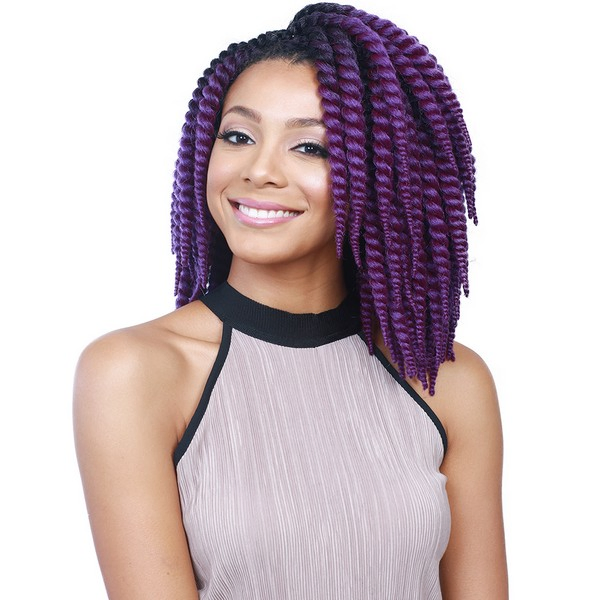 This violet crochet braids is very appealing and fanciful too.
46. Senegal Twist Braids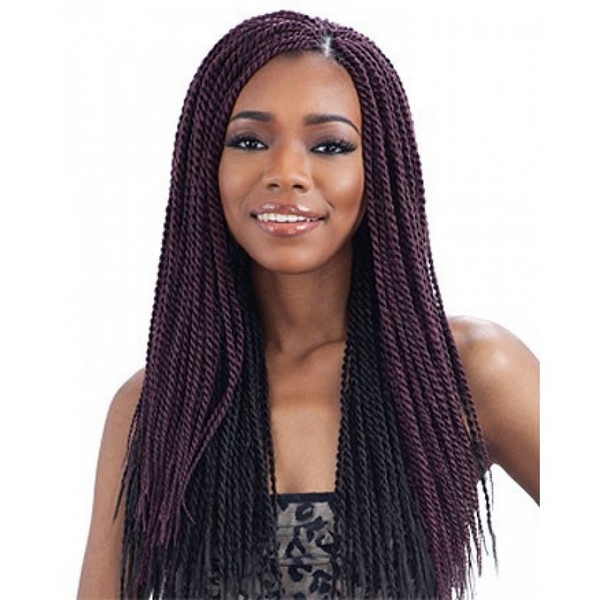 Why not add some senegalese twist to your style?
47. Crochet Braid
 Styles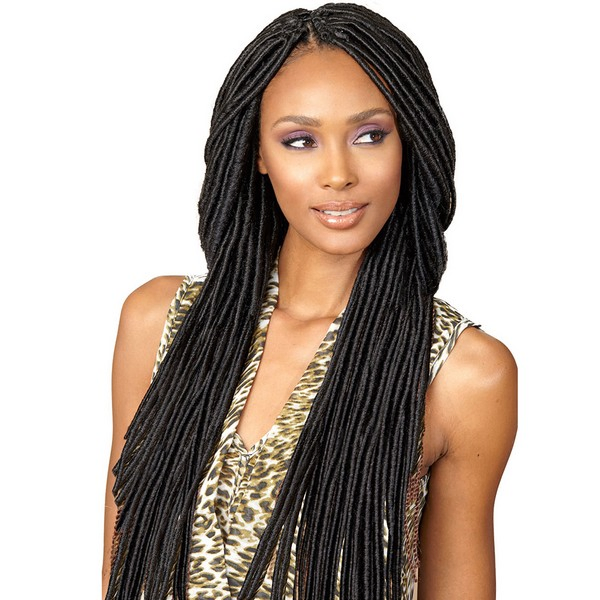 The crochet braids can give you a new look!
48. Short Braided Hairstyles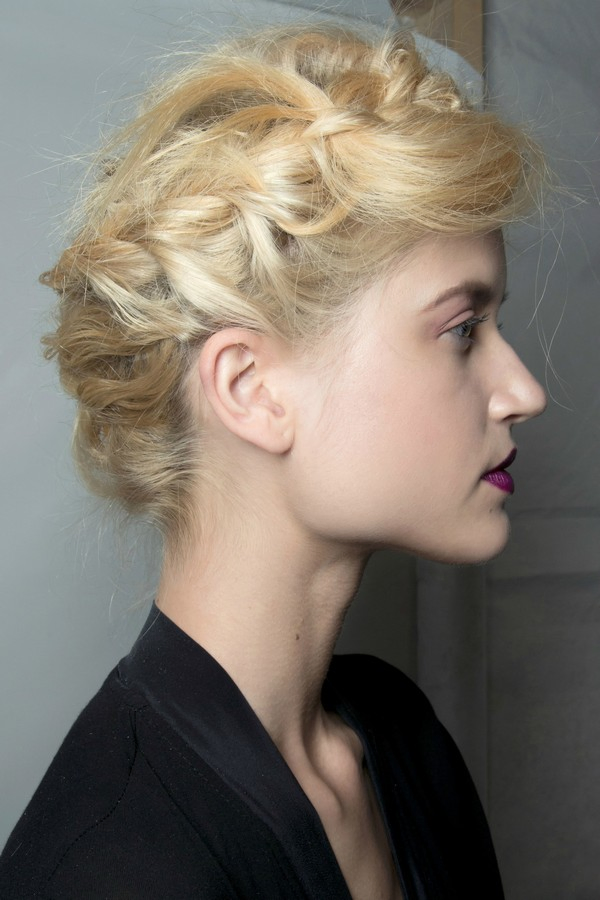 If you have short hair, styling is never a problem.
49. Colorful Box Braids
Box braids are a common hairstyle for black women.
50. Wedding Braid Hairstyle
Want more elegance and style? To create a perfect wedding hairstyle, add some braids.
51. Elegant 
Crown Braids
To do this, create two braids and pull them up over your head. Secure it with pins and you're done!
52. Kinky Bohemian Braids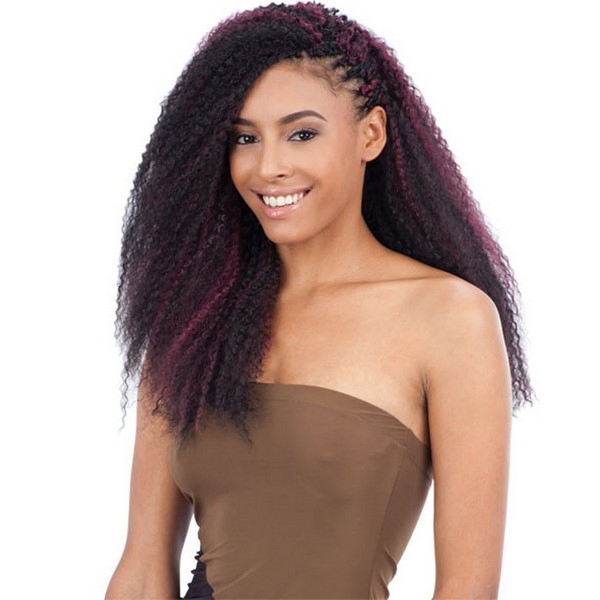 This synthetic hair can also be worn in pools and beaches.
53. Colorful Box Braids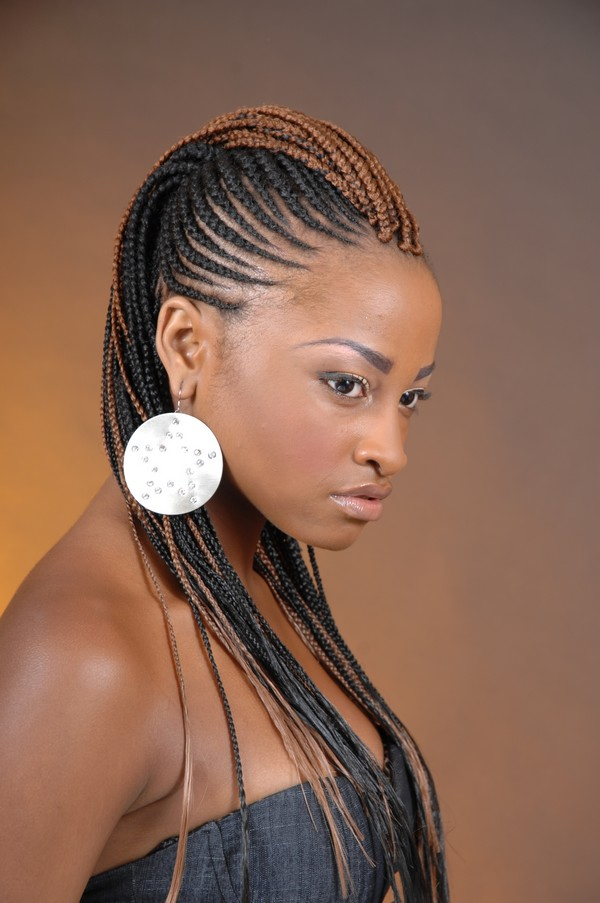 When it comes to braids, there are so many options!
54. Accent Braid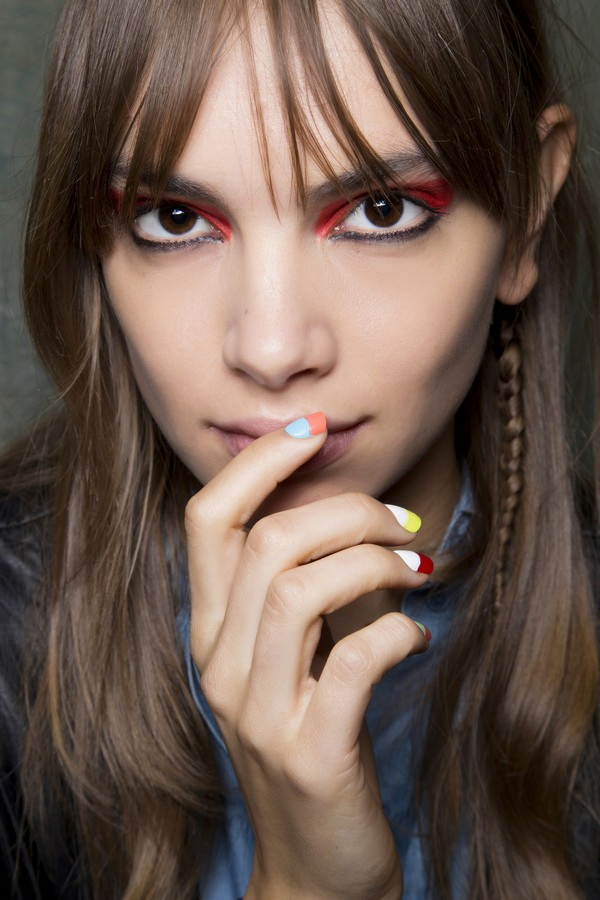 The red eyeshadow might be too much but the thin braid on the side is just perfect.
55. 
Easy Braided Hairstyles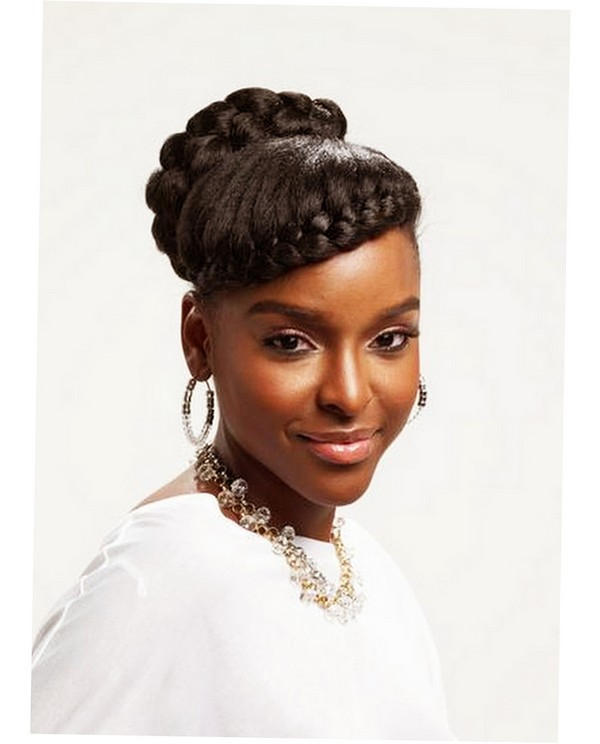 To create a charming Updo, you must create French pigtails first.
56. Curly Braided Hairstyle For Black Women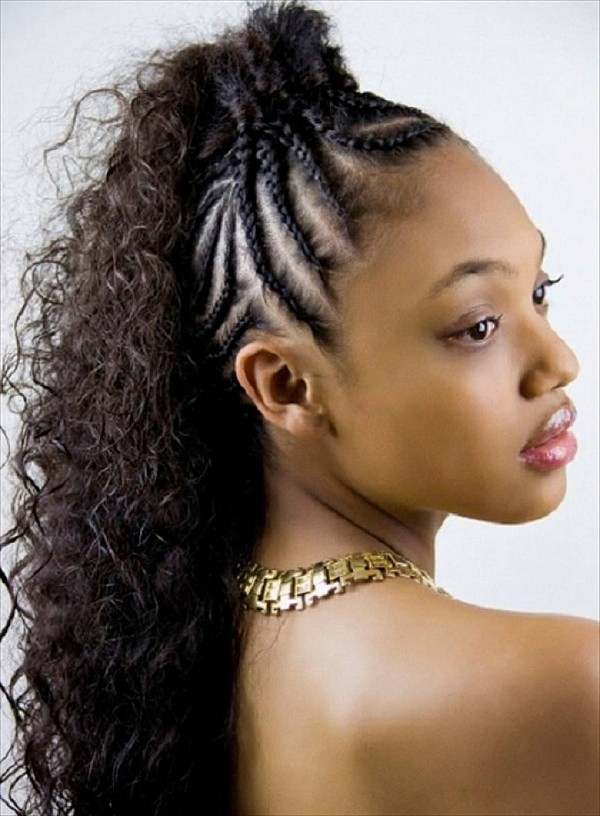 Braids and curls are a perfect match.
57. Box Braided Hairstyle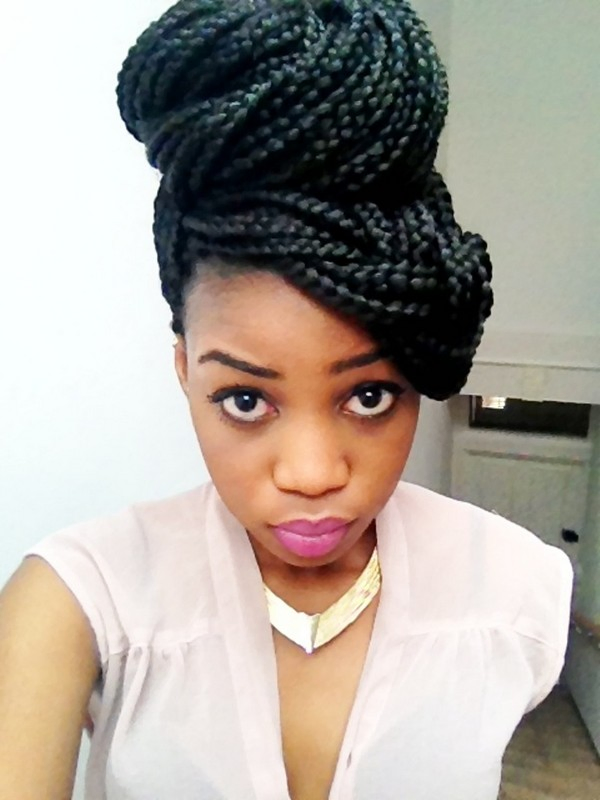 What an awesome updo! Looks so heavy!
58. 
Easy Braided Hairstyles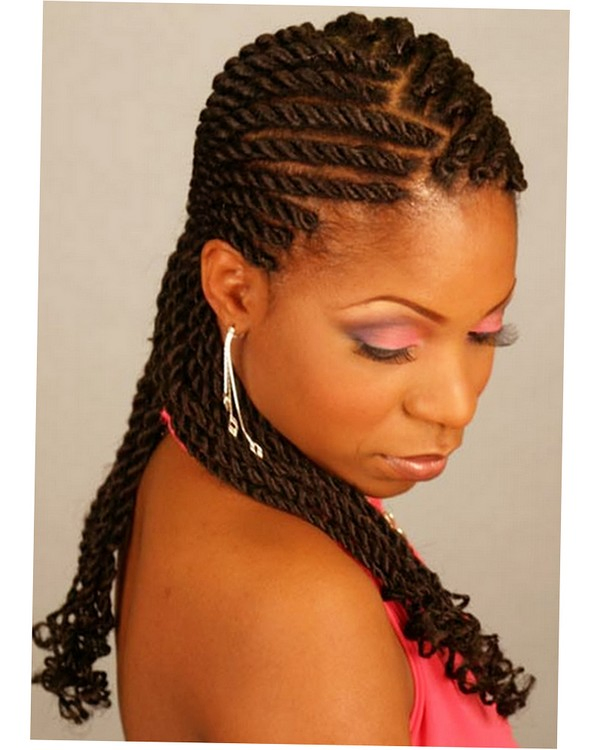 Box braid styles require the use of hair extensions. It can last longer, however, it takes a great deal of time to finish.
59. Cornrows for Women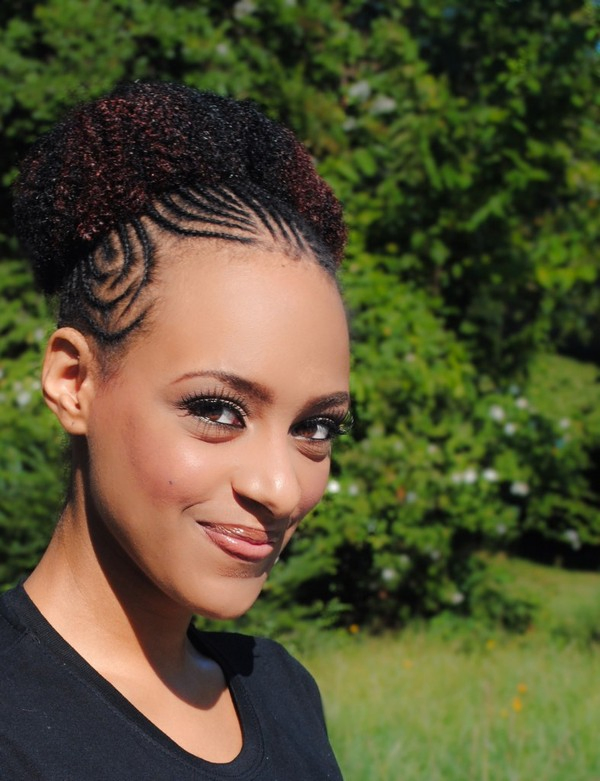 Cornrows hairstyles are something worth trying!
60. French Braid And Fishtail Braid Combination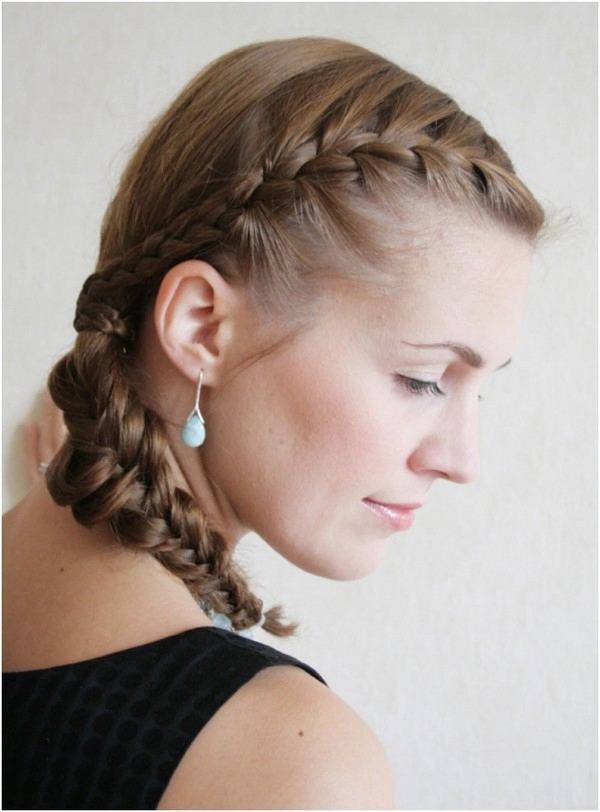 Can't decide which type of braids to use?  Why not try mixing things up?
61. Multi-layered Braids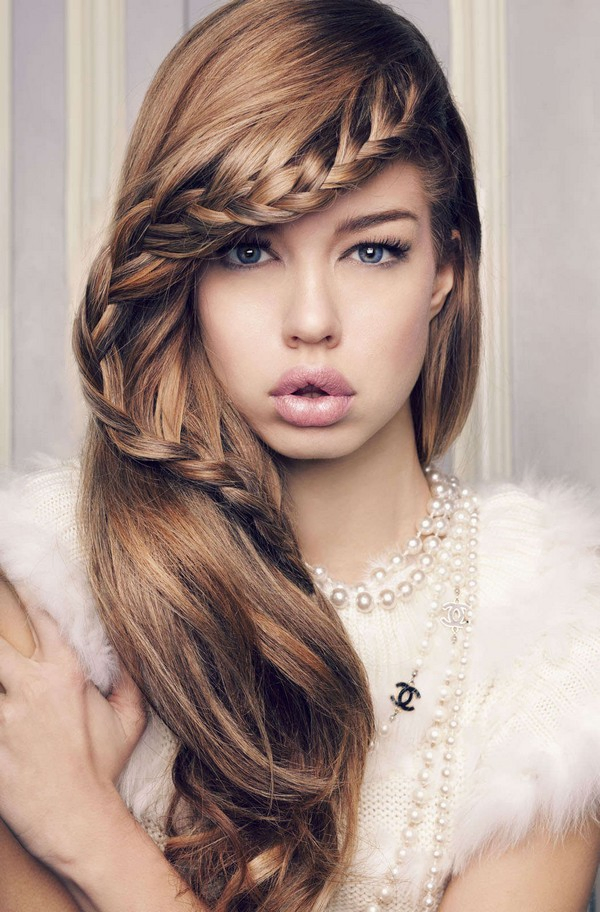 Opting for a unique hairstyle can make you look special.
62. Mermaid Braid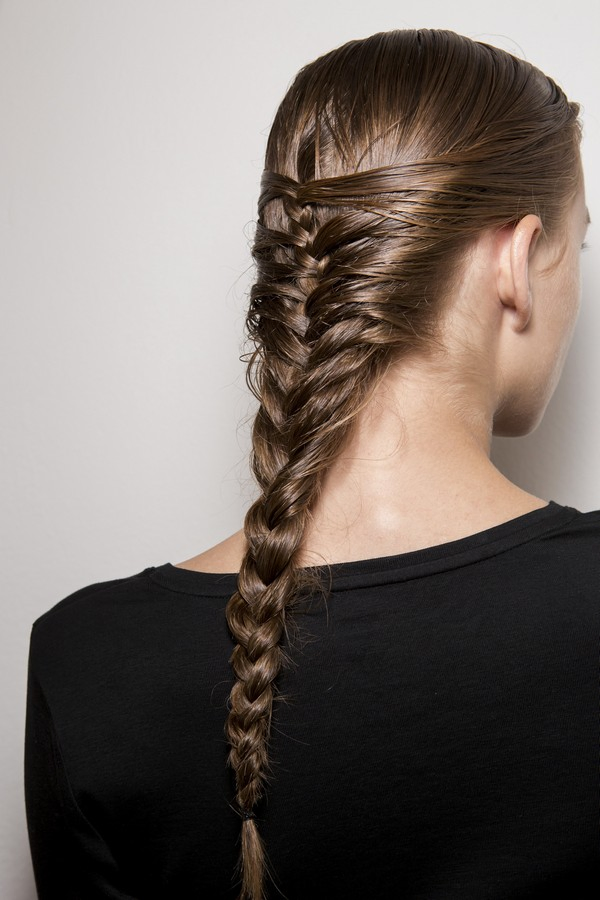 Wanna try an Ariel hairstyle?
63. Crochet Braids Hairstyles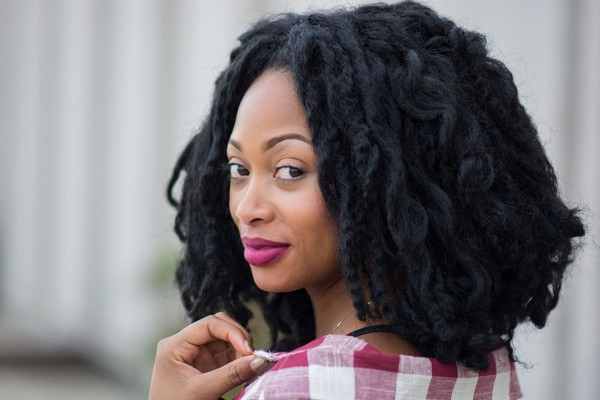 Crochet braids are not new, in fact, this style was first seen during the 80s.
64. 
Long Braided Hairstyles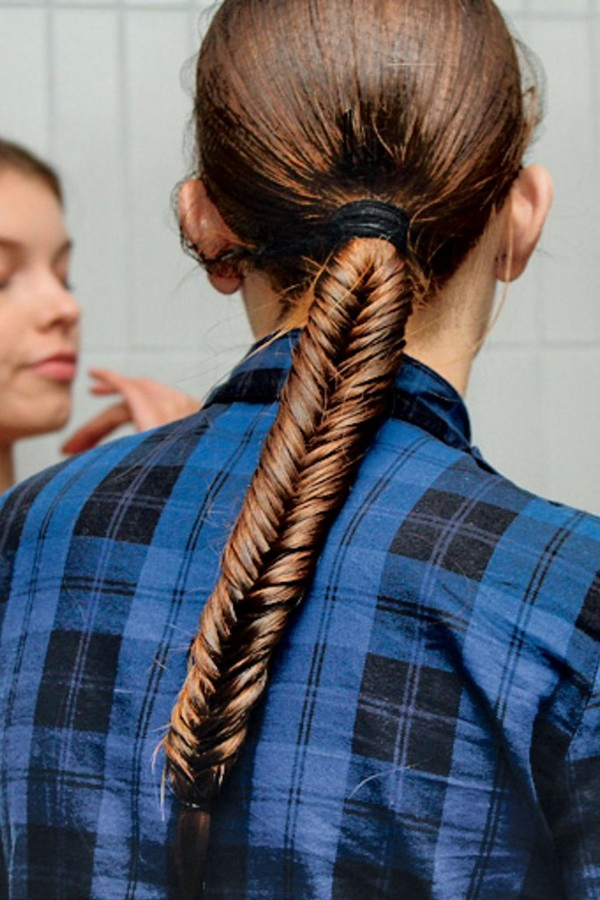 A fishtail pony might look easy and simple yet it's impressive!
65. 
Tousled Braids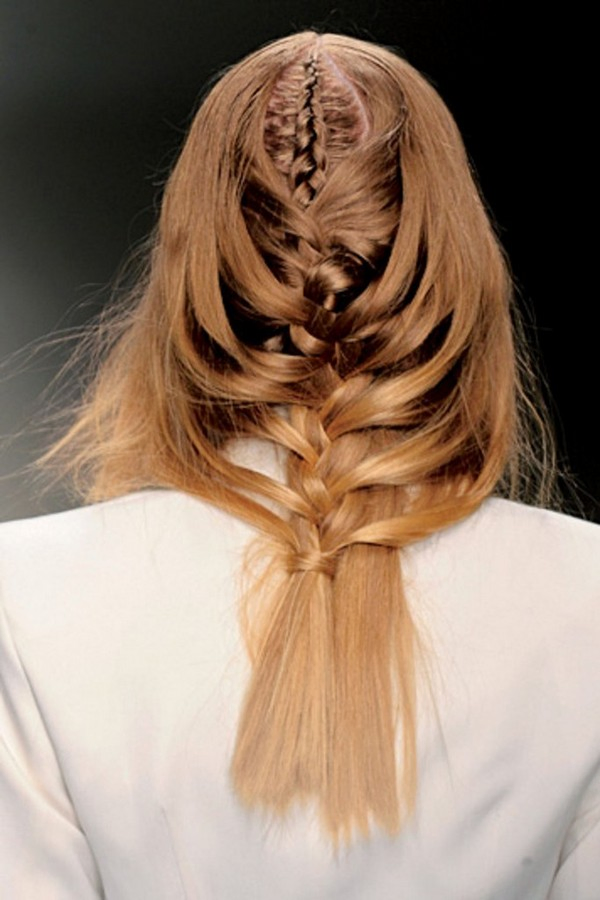 This complex hairstyle requires the assistance of another person. Isn't it similar to a waterfall braid?
66. 
Sleek Braids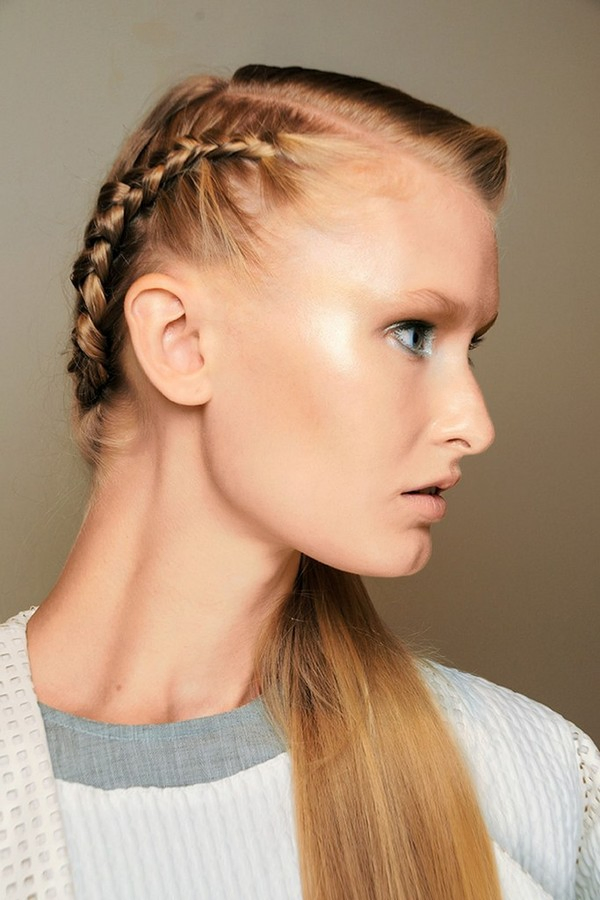 Want to add some edge to your look? Why not slick your hair to one side and create braids?
 67. Cornrows Braids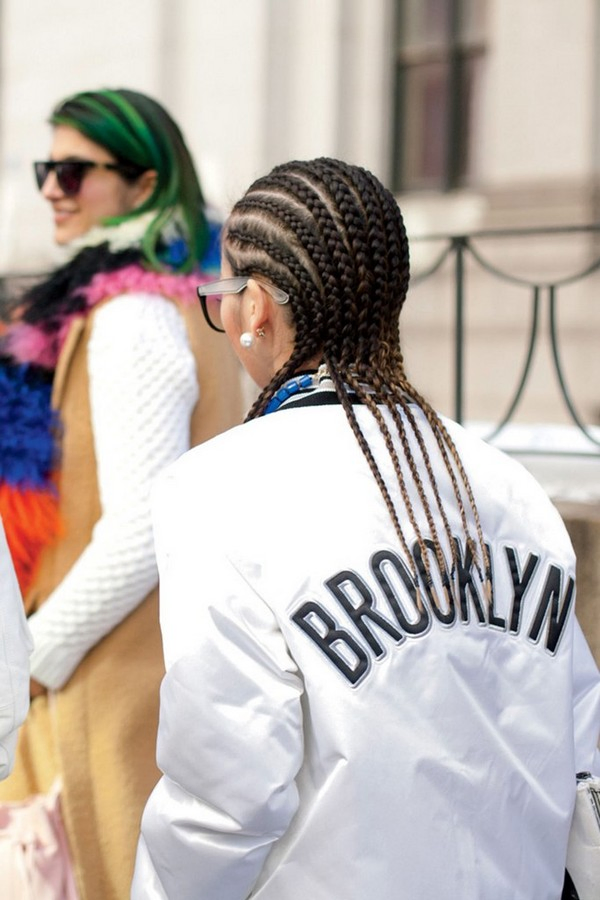 This is the best summer style.  Additionally, it can keep your hair off your face.
68. 
Long Braid Hairstyles 
Combining two braids into one creates a smooth hairstyle.
69. Braided Hairstyles for Black Hair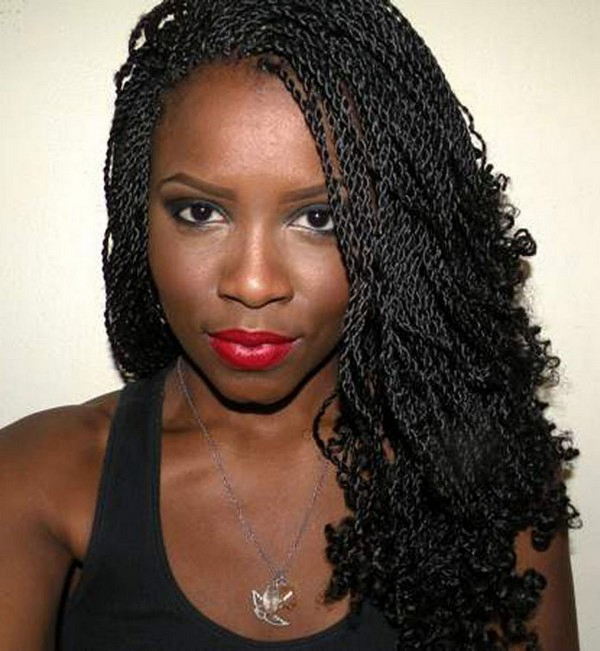 Red lips, box braids, and black crop top are a perfect match.
70. 
Crown Braids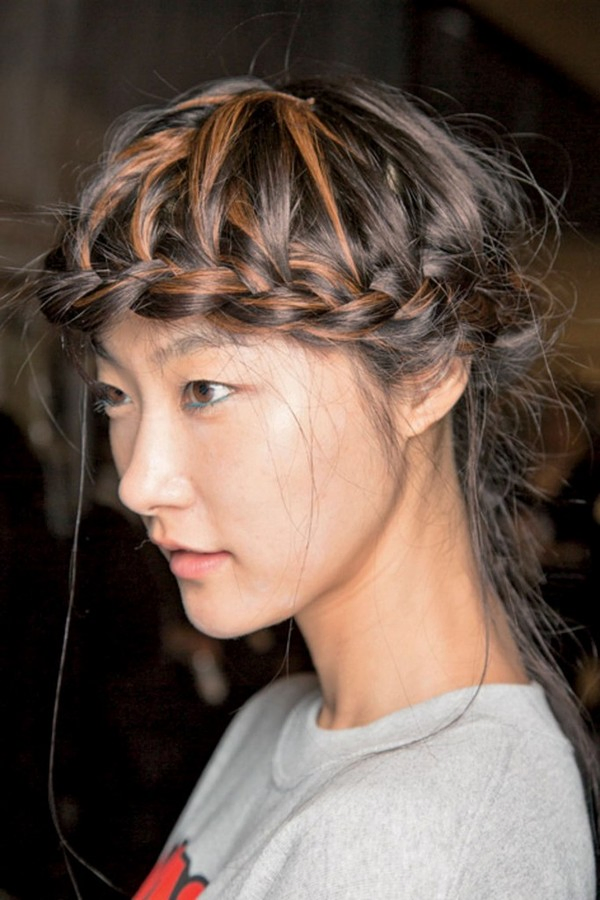 Wanna try colorfully braided bangs?
71. 
Fishtail Braided Crown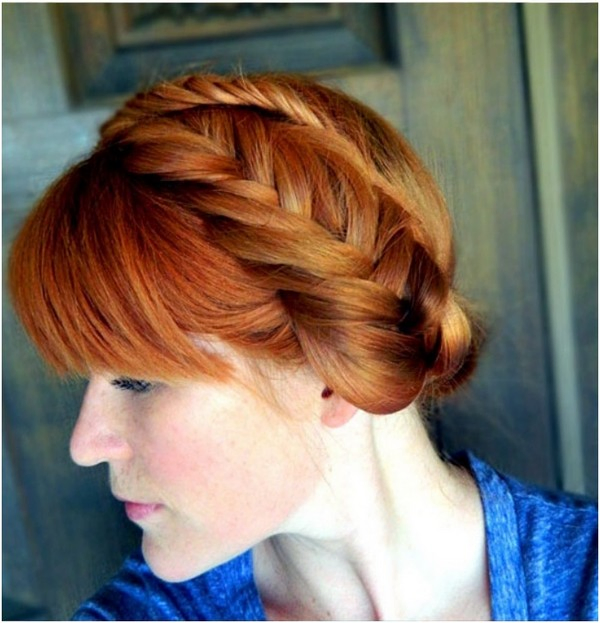 This effortless hairstyle is ideal if you have a busy day ahead of you.
72. Slicked-back Hairstyle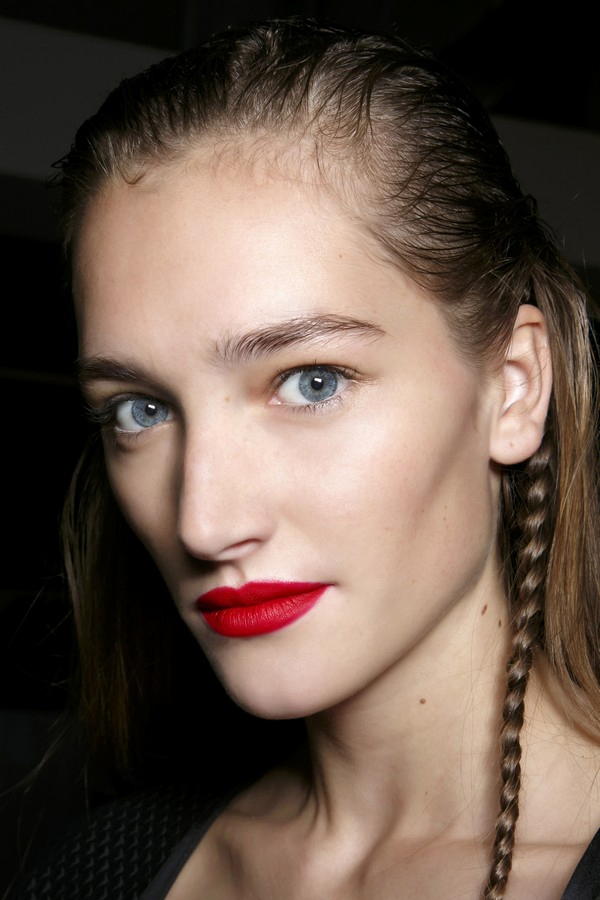 A tiny accent braid on the side can always look fabulous.
73. Dutch Braid styles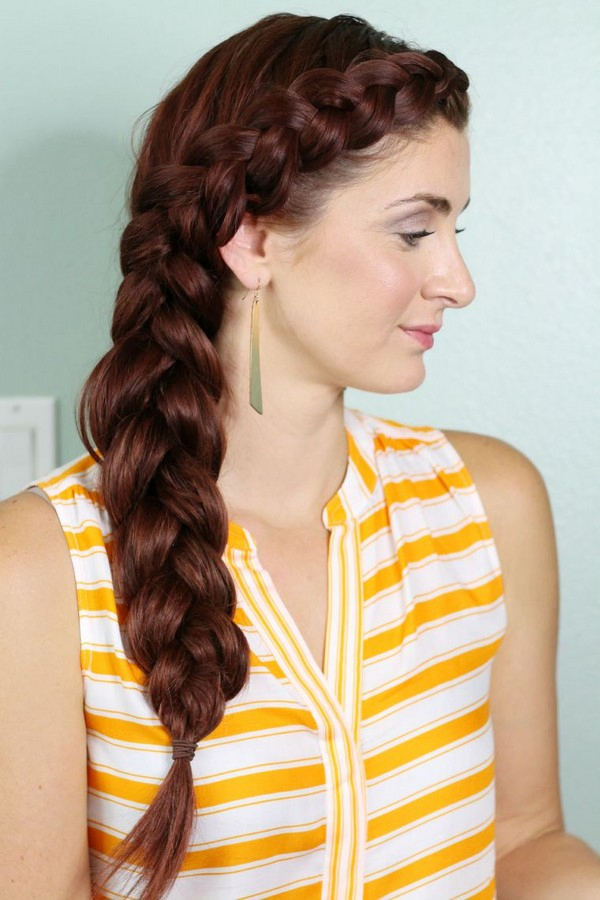 With thick hair, you can create awesome braids.
Different Types of Braid Styles
As shown above, there are various types of braided hairstyles. Braided and twisted hairstyles are not new in the fashion world. Since ancient times, it has been used as a way of dressing the hair.
Not certain which one suits you? We gathered below a few of the popular types to help you decide which braided style is the right one for you.
Feed-In Braid Styles in a Bun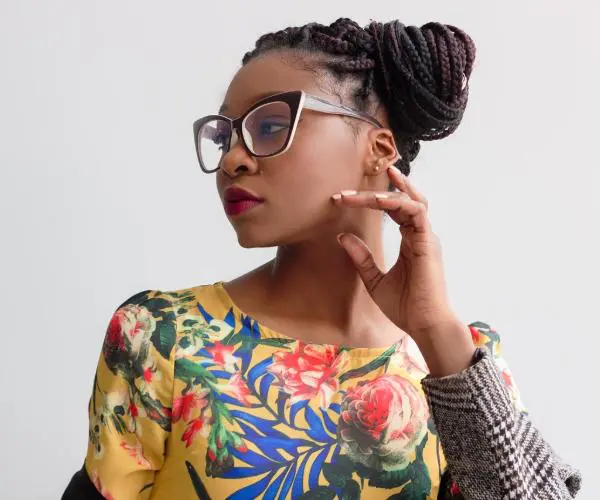 If you are not familiar with feed-in braids, this type of braid start by using your natural locks to make your braid. Later on, the stylist adds artificial hair to produce stunning twists that appear as natural braid style. Once the braid is complete, the rest of your locks is arranged in a bun.
Lemonade Braid Styles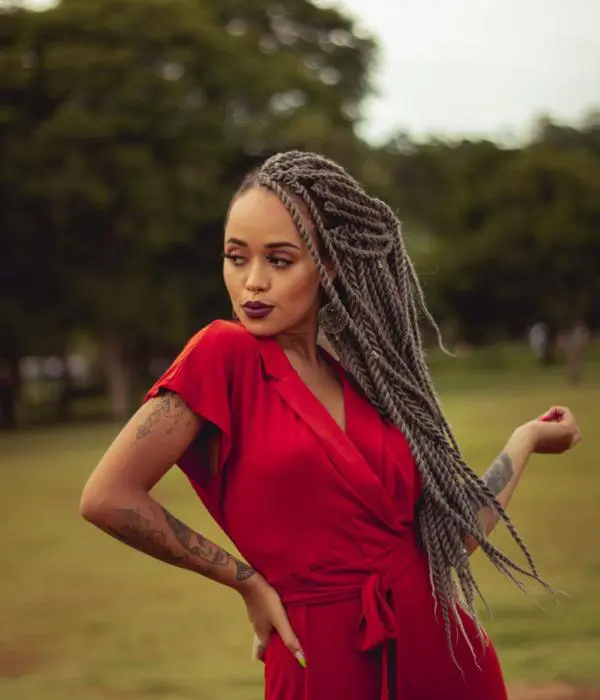 Inspired by Beyonce, the Lemonade braided hairstyle is gorgeous. With Lemonade braids, one part of the hair is pulled on the side.
Fulani Braid Styles with Beads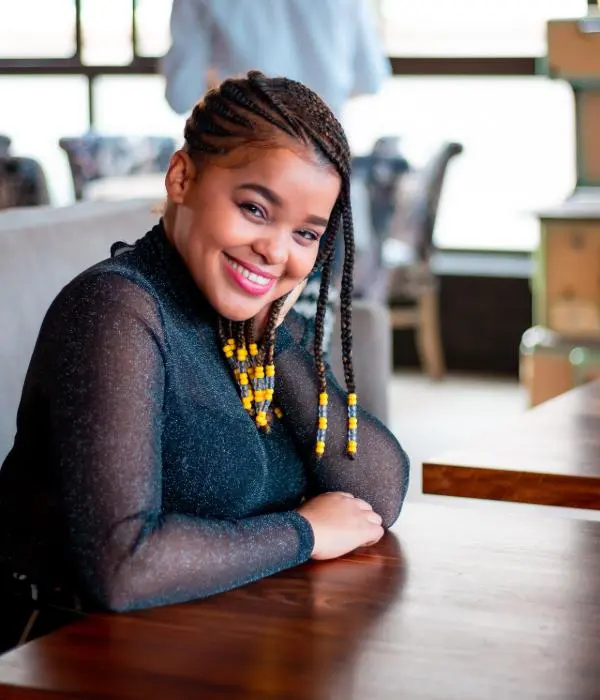 Also called as "Braids with beads", the Fulani braid style originated from the African tribal group referred to as "Fula". This type of style ordinarily has petite and medium intricate braids close to your head.
Big Box Braid Styles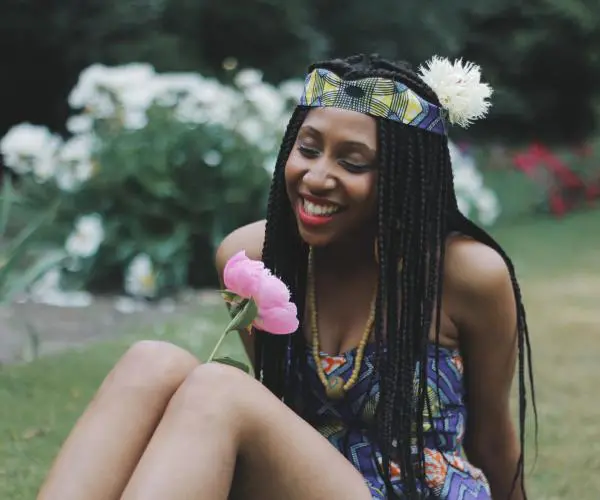 Meanwhile, if you have long hair you can choose the big box braid style. This kind of braid is chubby and long. You can add stylish accessories to glam up your style.
Half-Up, Half-Down Box Braid Styles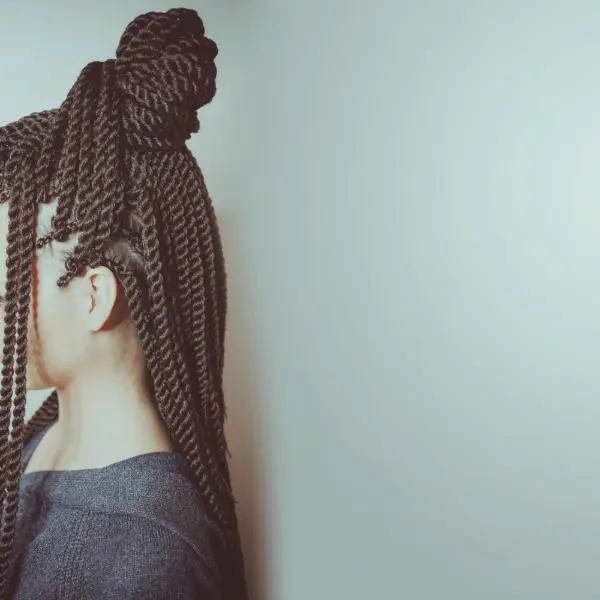 Undecided if you want your hair in a bun or in a loose style? Then you must try the half-up, half-down box braid style. To do this hairstyle, pull half of your braid into a bun and leave the rest down in funky braids.
Colored Braid Styles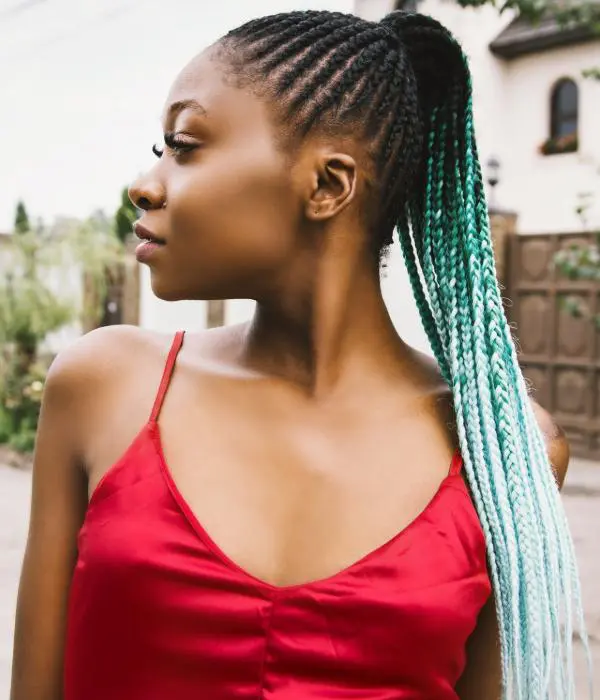 Adding color to your hair certainly prepares you for the Spring and summer months. As seen here, the hair is primarily black then changes color midway till the end.
Stylish Cornrow Braid Styles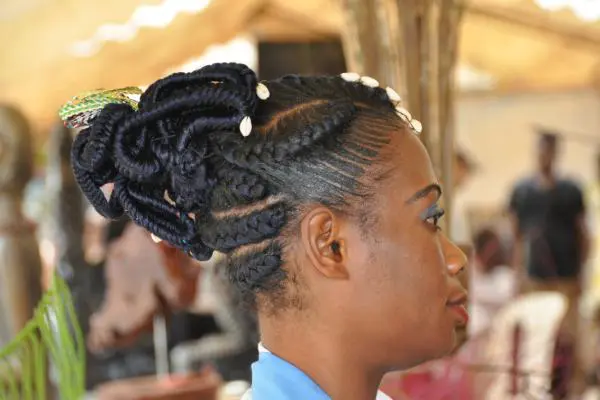 Finally, you can style your cornrow by combining medium and thick braids. Add in some braid cuffs and you'll definitely have a natural looking lovely hair!
Braids are not only for grown women. It can also look great on kids and teens. Most braids styles are simple and easy to do. You just need to see which kind fits your individual style.
Now which of these styles was your favorite and will you start experimenting with? Leave a comment below to let us know!