Whenever you see your former client coming back to your hair salon, it is a pleasant sight to see. However, high client retention is hard to achieve and even more challenging to sustain.
All hairdressers would like to have higher retention rates. After all, gaining your clients' loyalty and trust while bringing in new customers is everyone's dream in the hairdressing business. Nonetheless, this goal is rarely achievable in today's competitive market.
Hairdressers usually fight for clients with each other by applying various marketing strategies. They all try their best to find the optimal strategy for themselves. However, there is more than one way to gain some points in your clients' eyes.
Our Hair Salon Business Tips
Below, you will find great tips on how you can improve your client retention and grow your hair salon business. Use them to your advantage so that you can always be one step ahead of the competition!
1. Use Only the Best Hair Salon Equipment
Sadly, you can create a good first impression only once. Ensure that your new clients see the quality you bring during their first visit. If you fail to do this, you will regret missing this chance later.
Building a successful business requires you to embrace the challenges that come with it. One of them is the constant need for upgrades of the products you are using. After all, the tools we use on a daily basis tend to get damaged or outdated pretty quickly.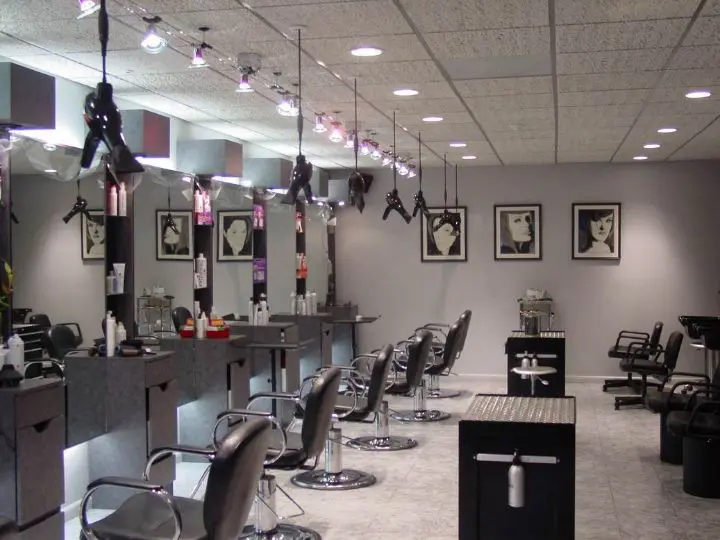 Remember, quality matters not only for your first-time clients but for the old-timers as well. Keep track of whether the salon software you are using is still viable and functional. Additionally, get yourself a pair of the new shears from a professional hairdressers' supplier like Scissor Tec and other tools you might need.
When you make sure to use only the best equipment available, your business will gain some prestige. Add some value to your hair salon by improving your equipment today! If you will treat your clients right, and soon you will greet one new customer after another.
2. Be Open To Feedback
Getting feedback is a great way to know if you are going in the right direction. After all, there are times when your experience cannot save you from some mistakes that can be easily fixed by reading the reviews of your hair salon.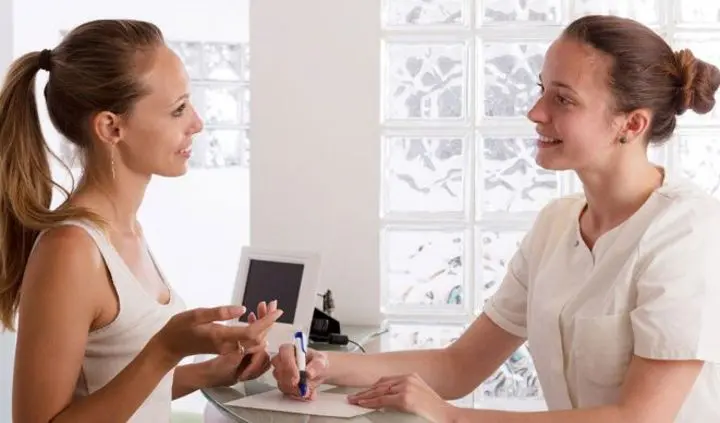 Do not be afraid to use your clients' help in creating a program that will satisfy them. They will be content that their hairstylist wants to provide them with the best experience possible. Additionally, a new client that will experience such treatment will be more likely to return to your hair salon in the future.
Read online reviews and listen to the feedback your clients provide. Perhaps you could enhance your customer service by creating a loyalty program or shaving a particular client for the first time for free? Weight in on any ideas that will find their way into your hands.
Remember, every tip that your customers offer you to improve your services is valuable. This way, you can hone your craft and adjust to your every client's needs. An increase in your clients' loyalty will be a nice side effect.
Listening to feedback can prove to be an excellent strategy to increase salon clientele. Use it, and soon you will be booked up for weeks in advance.
3. Stand Out from other Hair Salons
Feel free to be yourself. Do not hide behind a mask that you have to put on for every client. Remember that much of our appeal comes from naturality.
Moreover, do not be afraid to get creative with your marketing. Post photos of your hair salon on social media or create a video of how you magnify your client's beauty. Be innovative and establish new trends instead of following old ones!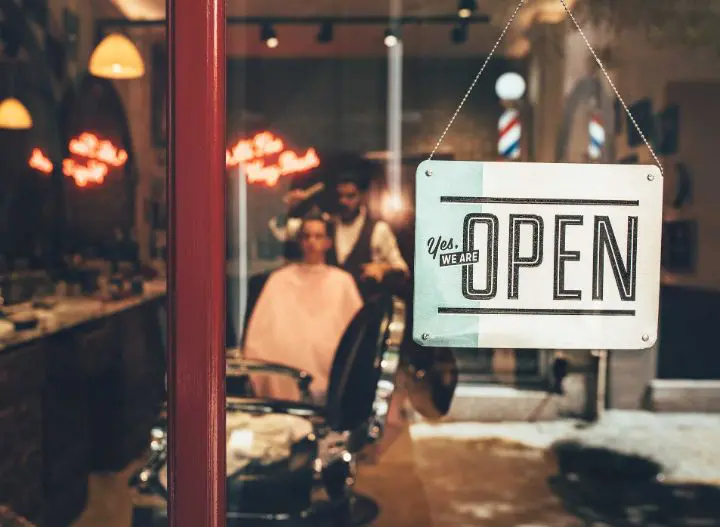 Interact with your client after their visit via your website. You can encourage them to book another appointment or take some time to fill out a survey. When you remind them of yourself, they will remember to come back to you.
Additionally, you may introduce a special offer for your regular clients. You can even establish some sort of a VIP membership program where you will reward the most loyal customers. Show them that you appreciate their loyalty by creating a beneficial program only for them.
Sometimes the optimal way to make it in the hairdressing business is to be yourself. If you want to make your old and new clients happy, be honest with them. It could earn you some extra points in their eyes and make your services unique.
4. Treat Each Client Individually
Your clients want to feel unique after leaving your hair salon. Show them that you care about their preferences, and they will come back to you for their next appointment.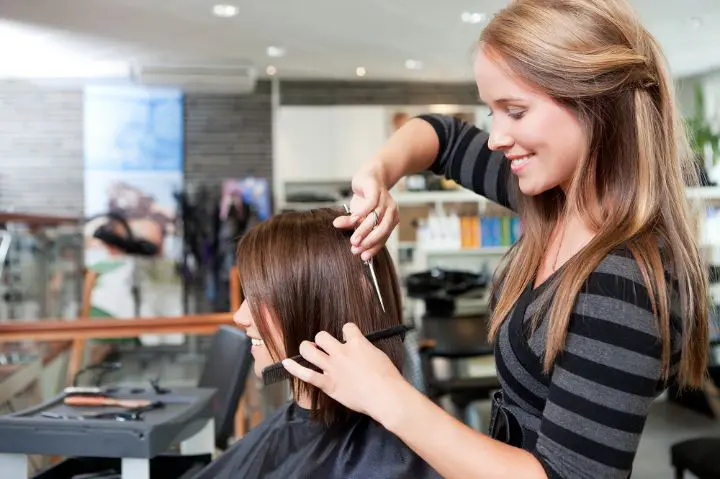 Remember, your client is always right, so make sure that you understand what they need. Do not be afraid to ask them what is their current mood or what haircut they usually have. Try to unfold what their expectations are, and then do your best to meet their needs.
If someone is visiting your hair salon for the first time, try to ask them about their previous experiences with hairdressers and what made them leave their previous hairdresser! You can gain some valuable knowledge by connecting with your clients in such a personal way.
Additionally, when someone is a regular client, it would be nice to address them by name. If you know their birth date, you can also prepare a special promotion for them on this day of the year! In consequence, they will appreciate it and look forward to their next visit.
Keep in mind that more friendly relations with your clients can only help your business grow. Contact with your clients in a meaningful way, and they will turn to you next time they will need to have their hair cut.
5. Try Pre-Booking
If you do not want to see your number of appointments gradually become lower, do not wait for your clients to come back independently. Instead, take action and ask them about booking their next visit before they leave your hair salon.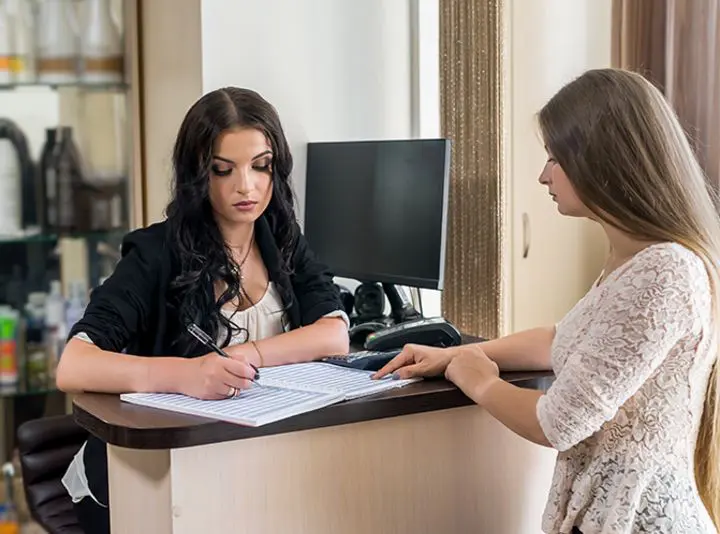 Remember that you can schedule an appointment for them with a different stylist as well. Unless your client is very vocal about getting a haircut from the same hairdresser, feel free to change some stuff up. Perhaps the new hairstylist will suit your client better than the previous one?
Moreover, create an appointment book so that you can be sure what client will enter your hair salon at what point in time. Be ready for their arrival, and you will gain in their eyes and achieve the individual approach that we already mentioned.
Pre-booking is an excellent idea to boost your client retention. Try to create a habit of asking your clients for the date of their next appointment before they leave through the front door! Ensure that your clients know when they can meet you again, and you will be one step closer to achieving a vast base of clients.
6. Make a Good First Impression
To understand the importance of the first impression, all you need to do is think about your own experiences as a first time client.
How many times have you decided never to use some professional services again only because they made a wrong impression on you? Think about the things that lead to that decision, and make sure to avoid doing them yourself!
Making the first moments in your hair salon for your clients as uncomplicated as possible should be your number one priority. Present a positive attitude towards them, and do not be afraid to initiate a little chat on the side!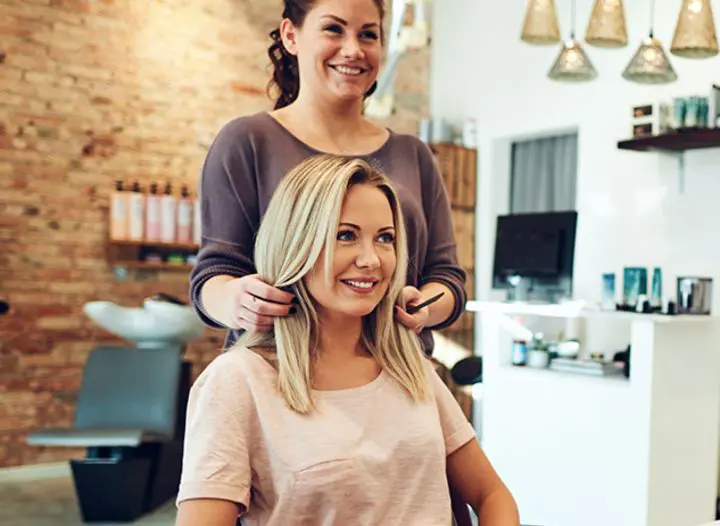 Additionally, maybe you should think about changing the decor of your hair salon? Perhaps you could invest in more comfortable chairs? Try to think about how you can improve the comfort of your clientele.
Remember to create a friendly atmosphere. After all, you want your clients to get rid of their stress and relax. If you manage to do this, you will notice a significant boost in your client retention.
As we previously mentioned, there is only one chance to make a great first impression. Work to improve this part of your craft, and you will reap the benefits in no time!
Start growing your Hair Salon Business now!
Now you know what strategies you should include in your 2021 plans! Ensure the products you use are of good quality, take care of your salon software, and your client retention will grow with time.
Keep in mind that each client may want a different service. Thus, be prepared that some people will not return for another cut. However, this may not necessarily mean that there is a problem with your service. After all, everybody has different needs, and you cannot satisfy them all.
When faced with drawbacks, do not give up too quickly. If the hairdressing business is something you're really into, you are bound to succeed in it sooner or later.