Box braids can give you a chance to sport a versatile hairstyle. You can look exquisite and at the same time, it is very simple to do. This hairstyle has a low-maintenance and best of all it is very simple and easy to do.
Box braids hairstyles are for girls who are already sick and tired of styling their hair every day. However, it's not really about being bored yet it's about the beauty and versatility of box braids.
It can give you an authentic and stylish look while creating one of the most natural braid styles. Ever since we were kids, our mothers braided our hair to prevent it from damaging due to some environmental elements.
Summer is the time when most girls will be rocking those braided hairstyles. It's not really a shock since this hairstyle is the perfect one for summer.
Best Box Braids Hairstyle Inspiration
Here is our list of our favorite box braid styles for all types of hair!
1. 
Box Braids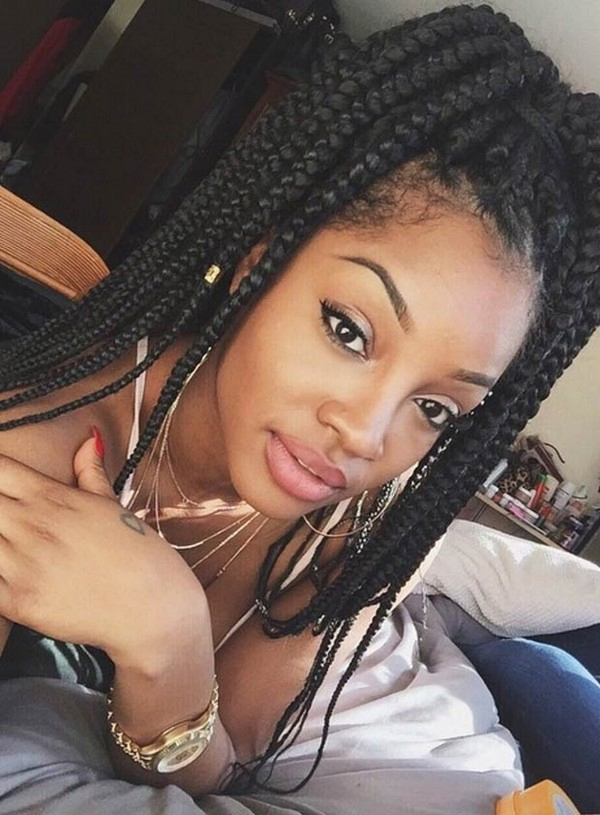 The options for box braids hairstyles are infinite.
2. Regal Box Braids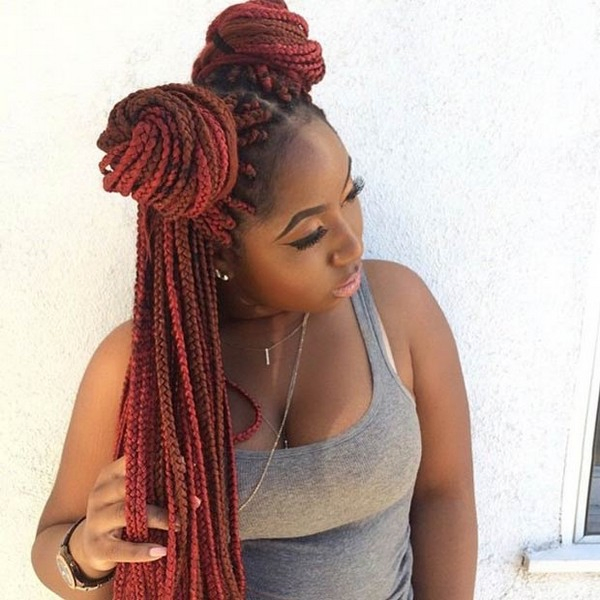 With twisted buns, you can take advantage of the huge volume of your bigger braids.
3. Long Gorgeous Box Braids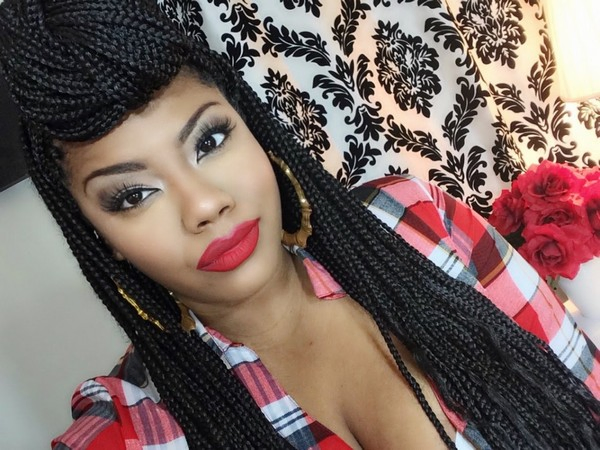 Originally posted by community.blackhairinformation
These box braids are so cute. It has a beautifully layered length. Add red lips and hooray you're ready for your night out.
4. Stunning Braids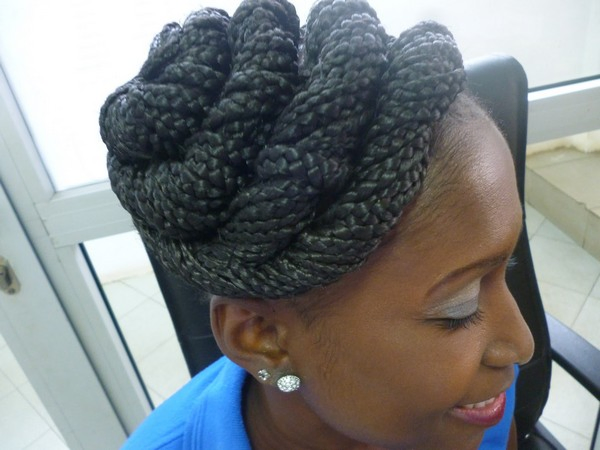 Originally posted by blacknaps
When styling your box braids, you can be an artist.  There is no limit on what you can do.
5. 
Box Braids Hairstyles With Shaved Sides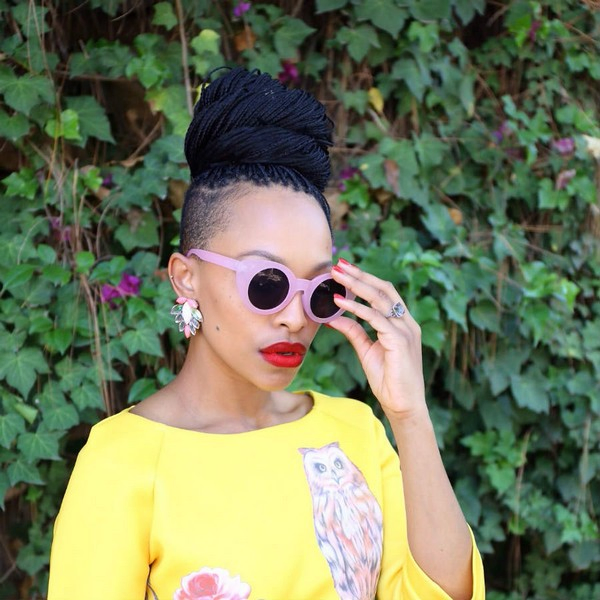 Originally posted by un-ruly
Box braids with shaved sides are edgy.
6. 
Box Braids For Long Hair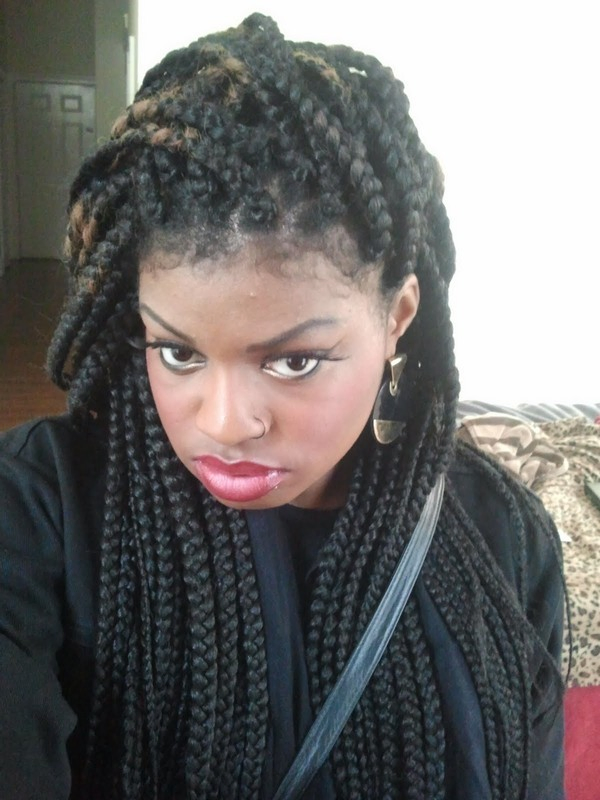 The size of your braids won't matter, don't be hesitant to go jumbo.
7. 
Box Braids Gallery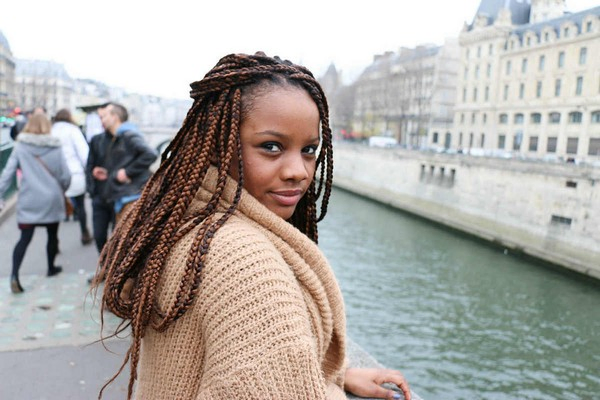 Box braids can be styled beautifully in a lot of ways.
8. 
Box Braids Pony Tail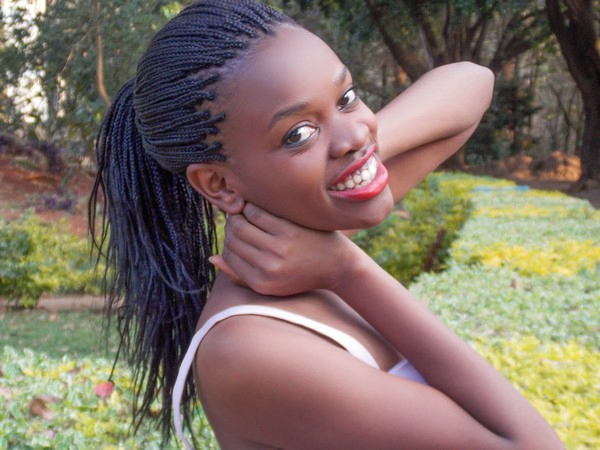 Rocking your box braids into a very high ponytail can give you a sassy cheerleader look.
9. 
Box Braids Hairstyle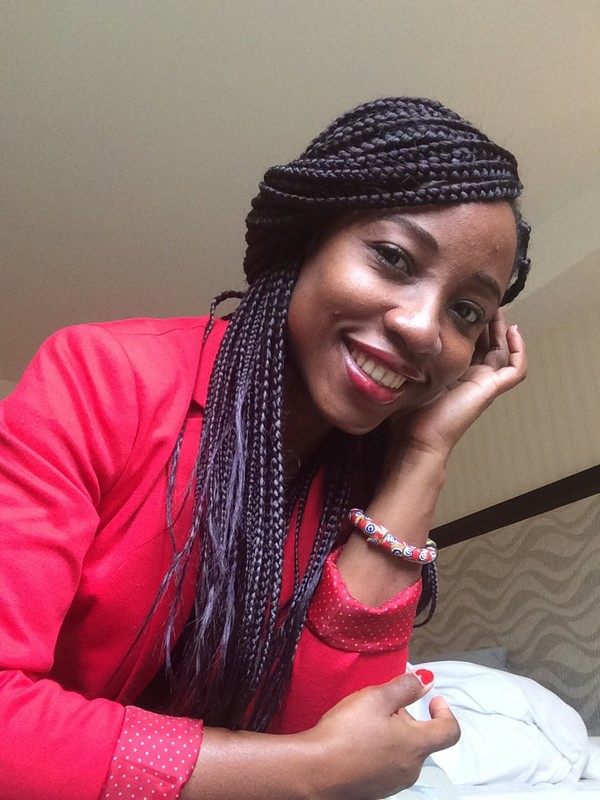 Twist braids are a personal favorite of some women since it can be done quickly.
10. A Blast from the Past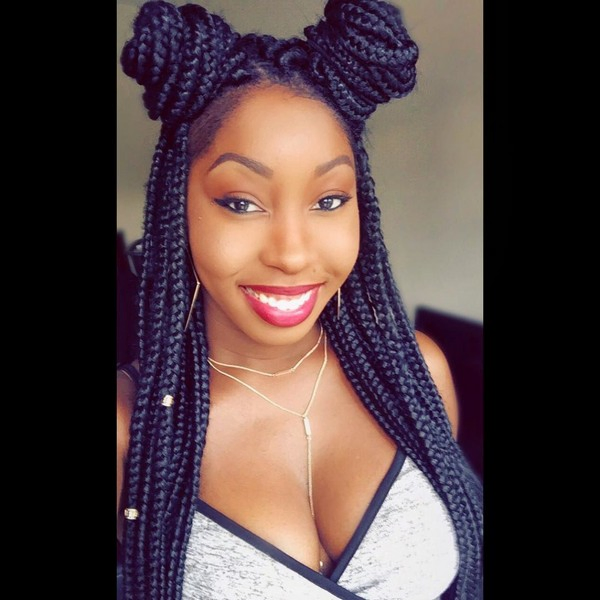 It is a fact that history repeats itself. When it comes to hair trends, it seems that double buns are here to stay.
11. 
Box Braids Hairstyles For Black Women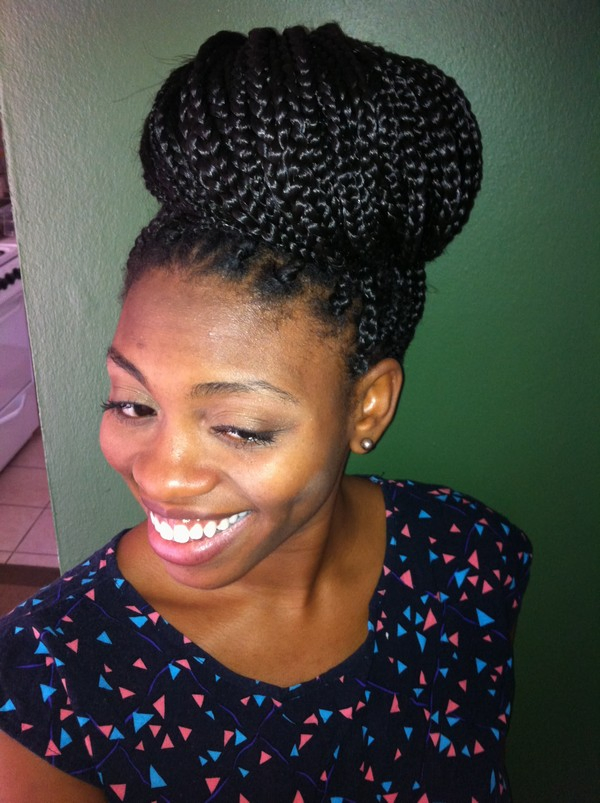 Box braids are also known as jumbo braids or Poetic Justice braids. Regardless of what you want to call it, this trendy hairstyle is definitely something that you must try.
12. 
Box Braids Hairstyles For Long Hair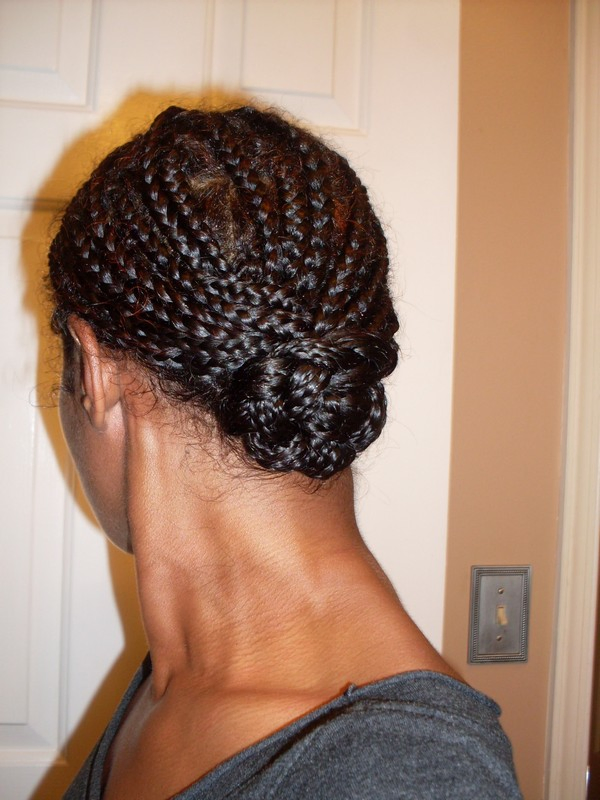 Aside from having a fun look, this hairstyle can also protect your natural hair most especially during the winter season.
13. 
Box Braids in a Bun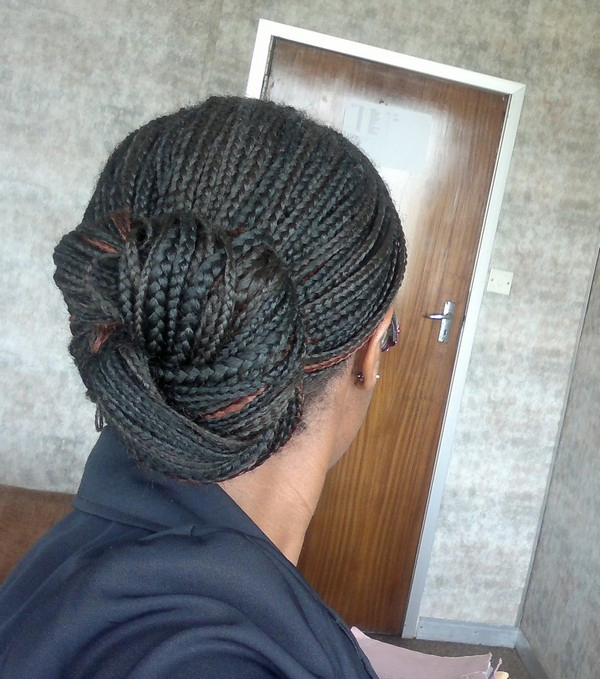 Box braids are a lovely hairstyle that can be enhanced by a simple and fast style such as a bun.
14. 
Box Braids Hairstyles For Women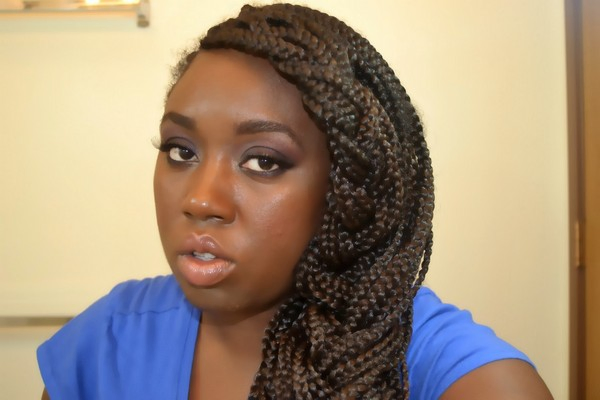 Box Braids are not actually new. In fact, this hairstyle can be seen everywhere, in fashion magazines, fashion blogs, and even on runways.
15. Stylish Bun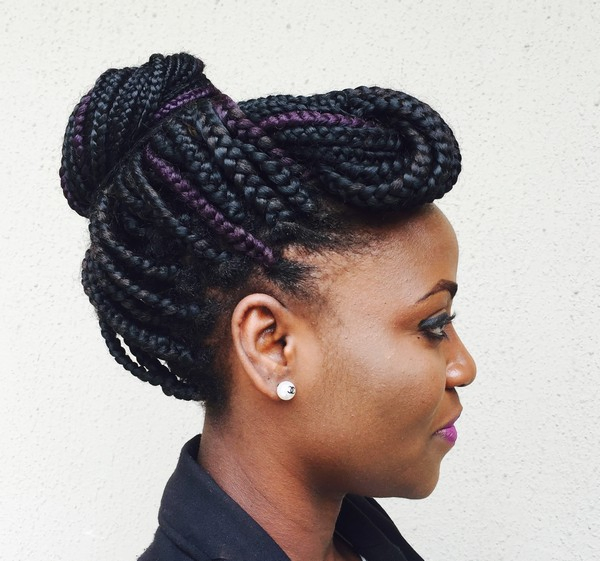 Box braid hairstyles are quite popular nowadays, most especially in the African American community.
16. Braids with Flowers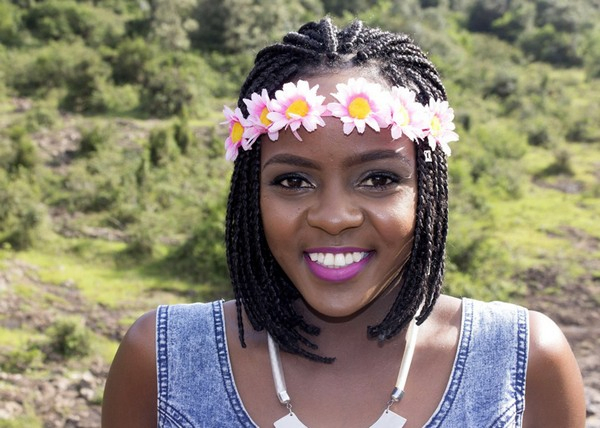 Braids became well known after the film "Poetic Justice" was shown.  Today, this hairstyle is often referred to as "poetic justice braids."
17. Unique Box Braids Hairstyle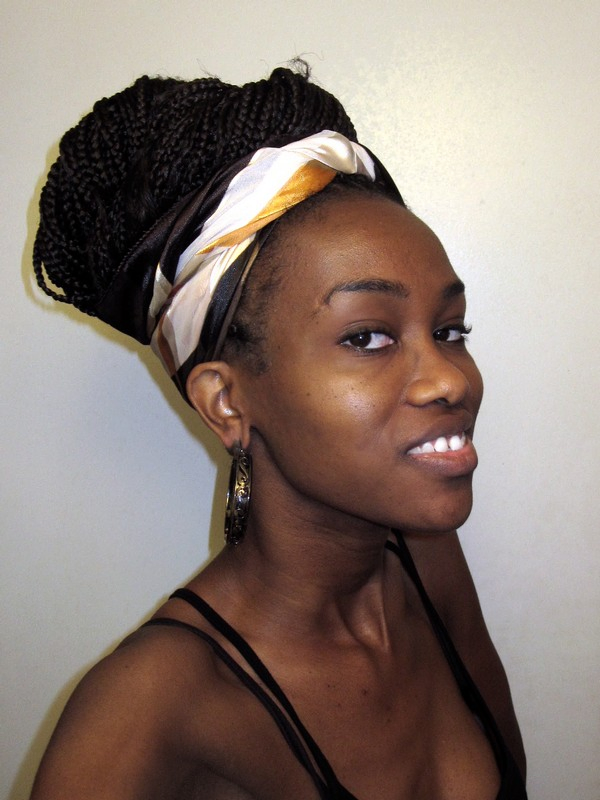 This hairstyle is timeless due to its simplicity and appealing look.
18. Side Bun Box Braids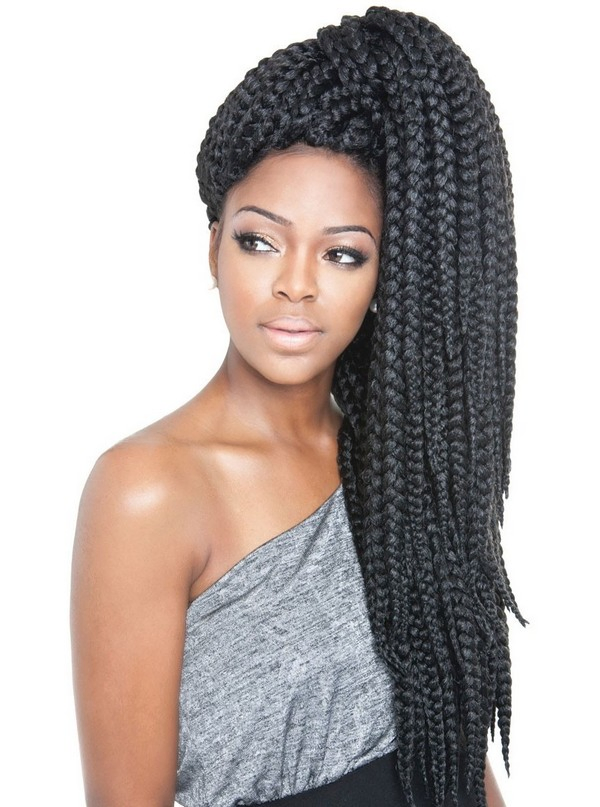 In this hairstyle, you can allow your lovely hair to fall naturally on one side.
19. Braided Bun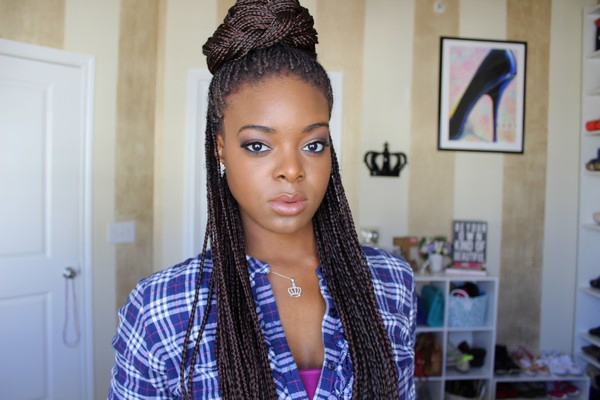 This is a half updo style wherein the braids are placed in a bun. This look can look cuter with chopsticks added.
20. 
Box Braids Styles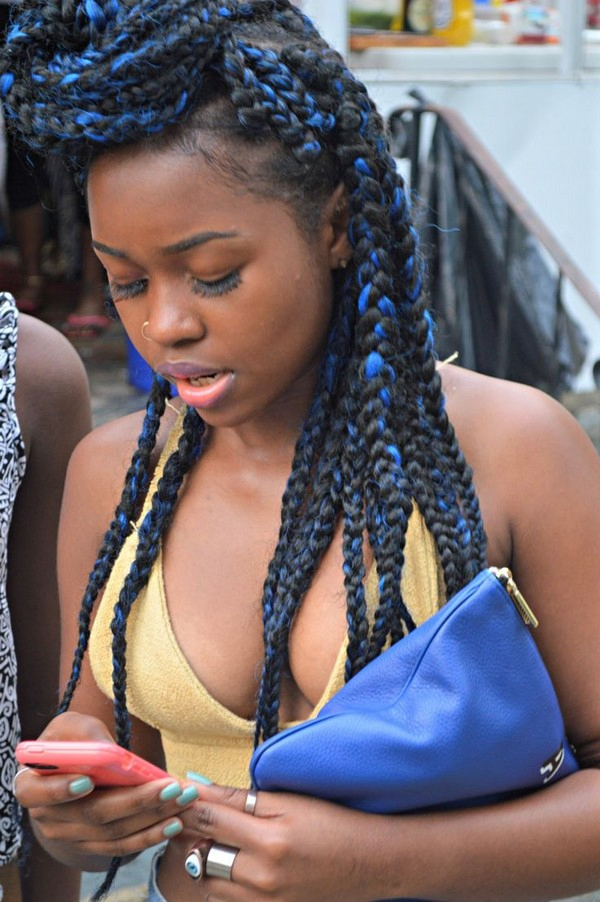 There are a lot of designs and styles that you can create. Start unleashing your creativity now.
21. Pulled Back Braids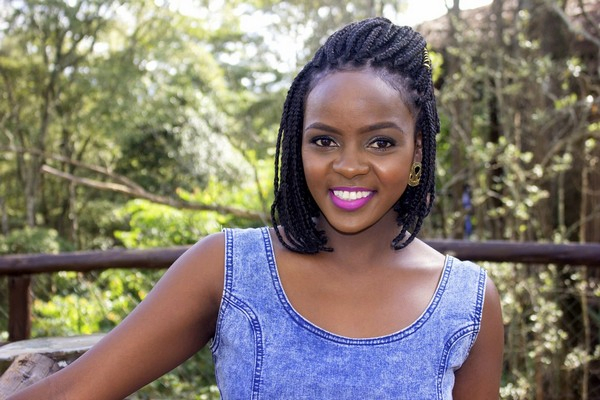 Pull your braids back and secure it with a jeweled clip.
22. Side 
Braids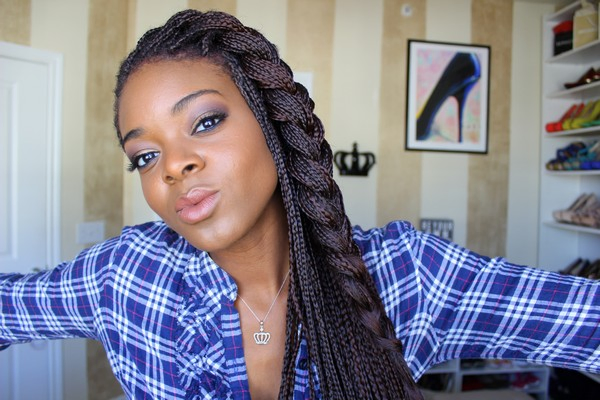 Show off your braids on one side while on the other side your gorgeous cheekbones.
23. Cute Braids For Long Hair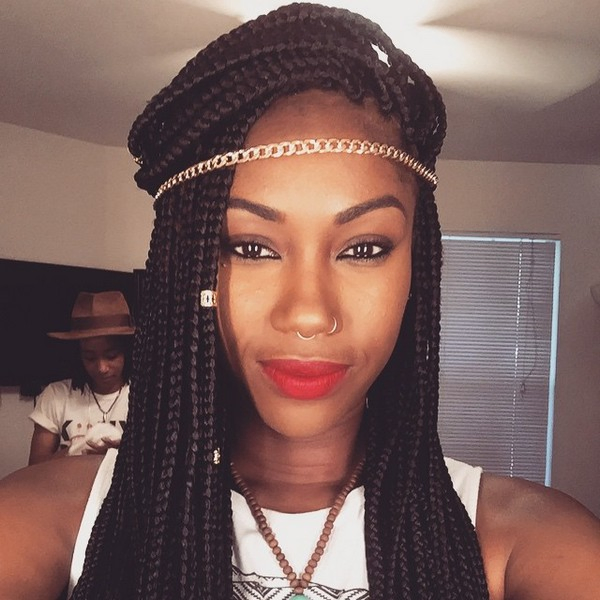 Letting your long box braids on the loose can give you a feeling that you have a long straight hair.
24. 
DIY Braids For Long Hair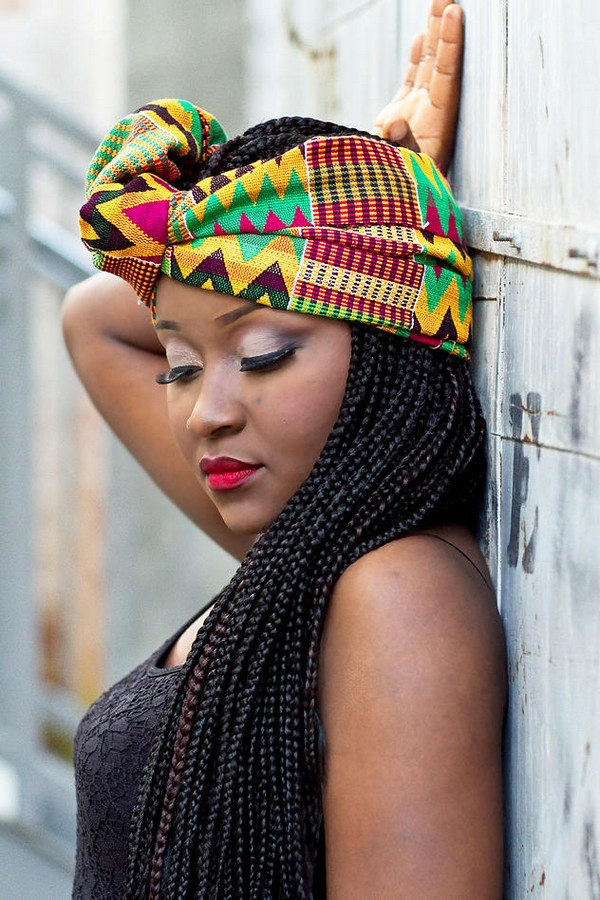 Wearing a scarf around your head can make it look more colorful.
25. Reverse French Braid Updo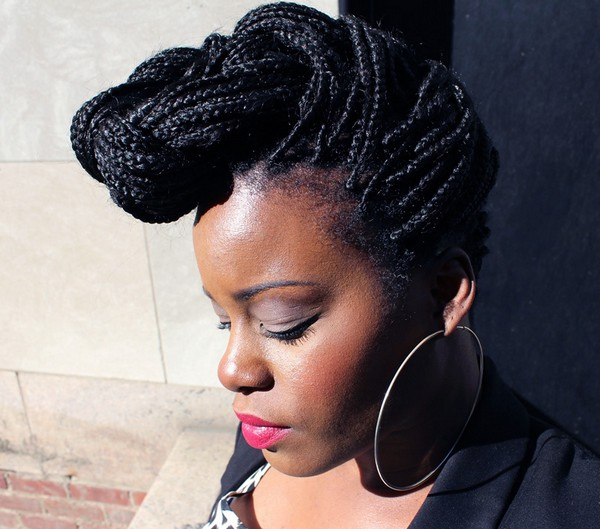 This is more or less the same as the French Braid.  In this style, the braid is rolled back and pinned.
26. 
Cute Braids For Long Hair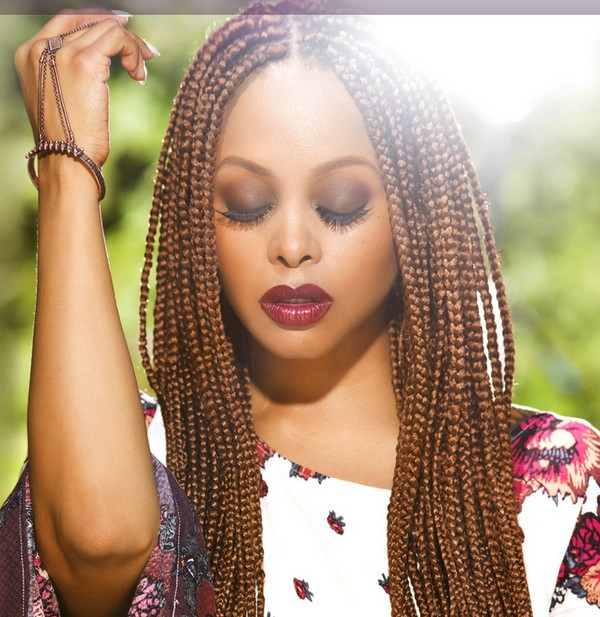 This protective hairstyle is perfect for girls who are already getting tired of styling their hair.
27. Short Haircuts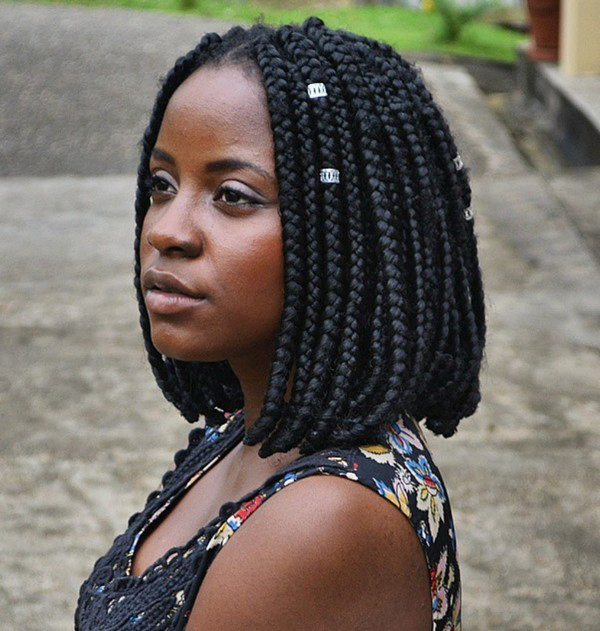 With this hairstyle, you can look amazing every single day, without putting too much effort.
28. Cute Short Box Braids for Black Women
Most women think that box braids can look beautiful in long hair however some women prefer to wear it short.
29. Trendy Short Bob Haircuts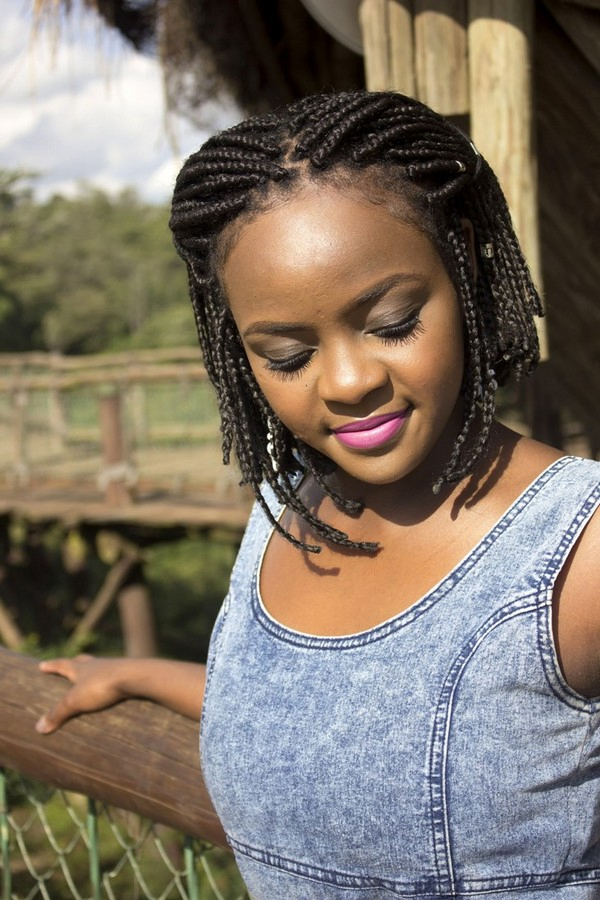 For those busy women out there who don't have enough time in styling their hair, short box braids are the best. It is comfy and stylish too.
30. Cute Braids For Shaved Head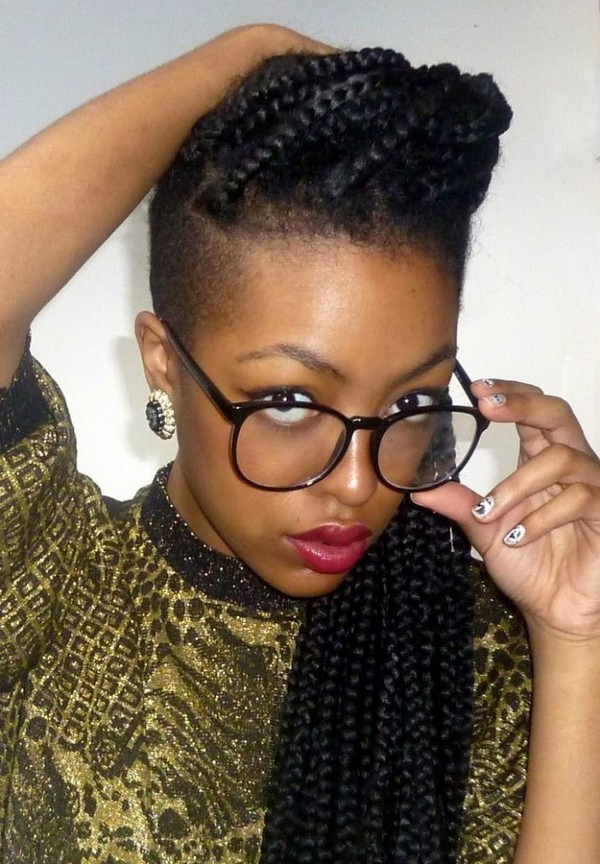 Not many people are adopting this kind of hairstyle.
31. Bob Box Braids
You can choose to flip your braids to the left or to the right, whichever you prefer.
32. Black Crop Top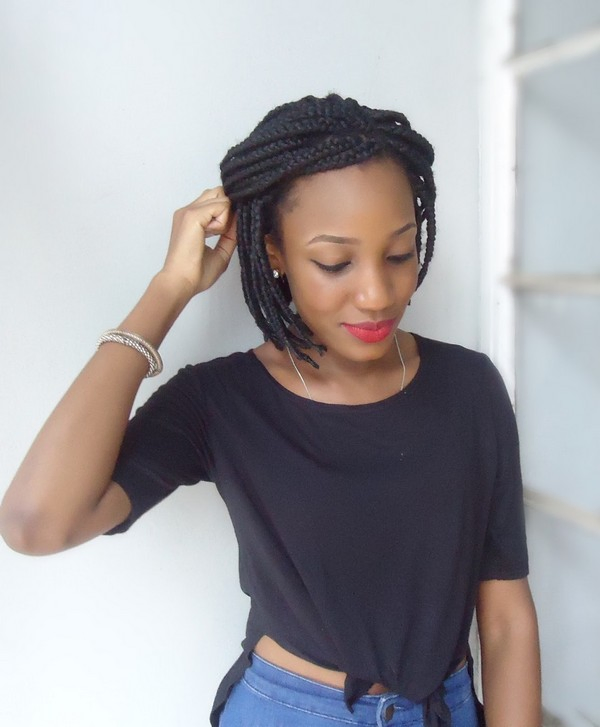 Most black women prefer to wear box braids in a bob hairstyle.
33. 
Micro Braids on Long Hair
In this cool hairstyle, the braids are gathered on top in an elegant bun. The cloth adds some colors to the bun.
34. Pretty Hairstyle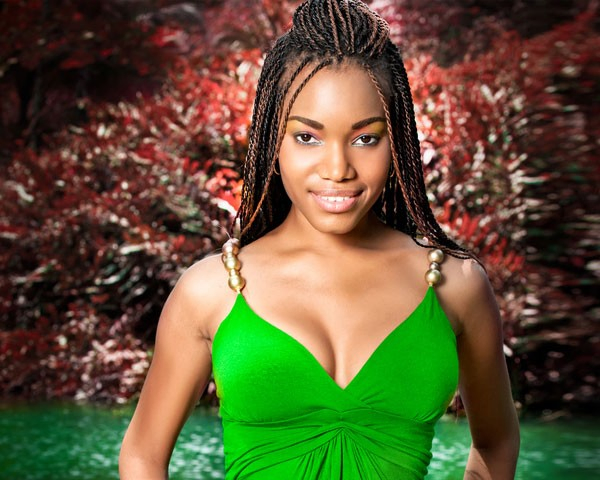 In this style, the braids on the front are pulled back.
35. Long Box Braids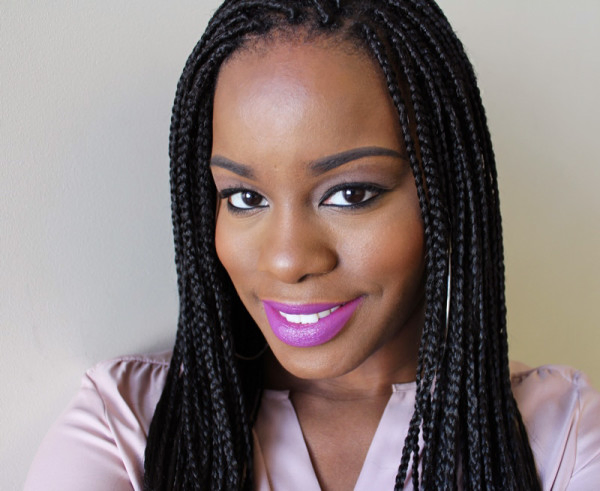 You'll definitely love wearing your hair this way since it's so simple.
36. Braided Crown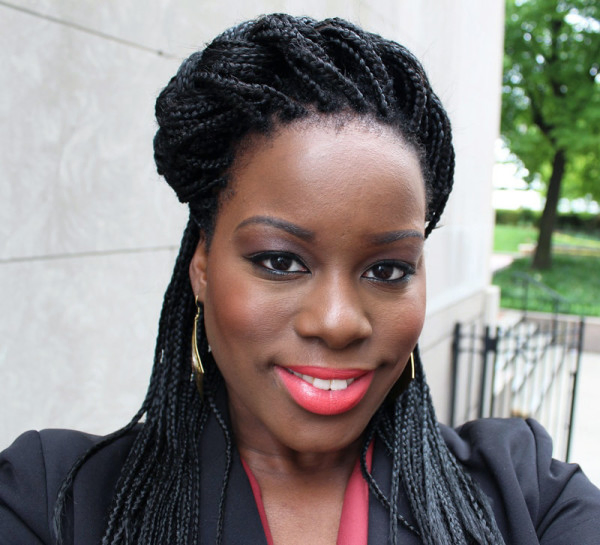 Another way of styling your braids is to loop it on top of your head to make it look like a crown.
What is a Box Braid?
Box braids are the individual braids that are usually parted by boxes. Its length may vary, but some girls use synthetic or natural hair in order to add length, thickness, and fullness to the braids. These braids are great since they are not attached to the scalp, unlike cornrows. Although it may take longer to finish, the finished product is amazing and you can even wear them for months.
How to style Box Braids
Box braids are so versatile. In fact, there are a lot of ways of styling it.
Top Knot Bun – This hairstyle is simple yet sexy and classy. It is best for any outfit. You can wear them to casual and formal events. To do this, you need to make a ponytail and divide the braids into two. Twist them and loop the ends around the base. It may sound confusing but it's actually easy.
Braids – Create an asymmetric braid from your box braids. You can wrap it on whichever side of your forehead. This can look quite impressive on you!
French Braid Updo – This is the ideal hairstyle for any formal event but not so much for casual events. If you know how to make a french braid then you can do this easily. Just start at the nape and move all the way up. When you're done, swoop it to the right or to the left whichever you prefer. Use a pin to secure it.
Reverse French Braid Updo – This is similar to the French Braid Updo. The only difference is rather than swooping it to the side, it is rolled back. Looks like a Janelle Monae hairstyle.
Braided Half Crown – Make a French Braid from ear to ear and let the remaining strands fall down. Loop the braid to one side and secure it with a pin. Another version is to loop the braid around the head to make it look like a crown.
Ponytails – Gather your box braids and create a high ponytail. You can wrap a scarf around it. To look more beautiful place a flower on it.
Twists – After making a ponytail, you can twist it around to add some creativity to your hairstyle.
Buns – Turning your box braids into an updo is the most well-known way of styling it. There are different variations. You can make it simple, bulky, loose, or tight.
How Braid Boxed Braids?
In creating your braids, the first thing that you should do is to create one box at a time. It can either be small, medium, or large. Divide one hair section into three parts and braid it up to the end. Repeat this procedure until all the hair is braided. There are two methods of box braiding. You can do it with extensions or without extensions.
Box Braids with Extensions
Step one: Separate the hair into fours and place a hair clip to secure it except for the section where you want to begin.
Step two: Create a vertical part then a horizontal part to make a box.
Step three: Get your synthetic or natural hair and separate some pieces.
Step four: Take one section of the separated pieces and hold it at the center to make an upside-down "U" shape.
Step five: Wrap the hair extension around the real hair. This will be your base for your braids.
Step six: Combine the real hair and the synthetic hair and divide them into three equal parts.
Step seven: Start braiding until the tip of the hair is reached.
Step eight: Take a strand of hair and tie it around the hair ends to secure it.
Step nine: Repeat this process until the entire head is covered with box braids.
Step ten: To seal the hair ends, sink them into boiling hot water.
Box Braids without Extensions
Step one: Divide the hair into fours and secure each part with a hair clip.
Step two: On one section, create a vertical part then a horizontal part to create a box.
Step three: Divide the hair inside the box into three equal parts.
Step four: Start braiding until the end of the hair is reached.
Step five: Repeat this process until the entire head is filled.
Box braids can be worn to any casual or formal event. You can even wear it at your prom. African hair braiding styles are considered one of the hottest hairstyles among African-American and Black celebrities. Lately, it was seen on Beyonce, Janet Jackson, and others. If you want to wear yarn braids at work then be sure that your employer agrees to it.
Eager to see how your favorite style of box braids looks on you? You should be fully prepared right now to get your boxed braid on. If you have any more questions, please let us know in the comments below and we will reply as soon as we can.