Little girl hairstyles are for girls who have their own unique fashion sense. Most girls and their friends want to play around with their dress, accessories, and jewelry, as well as their hair. Most of these little ones would ask their mothers to do their hair. Some mothers are having a hard time deciding what hairstyle to do for their cute dolls.
Typically, most mothers would choose classic ones such as simple braids and ponytails. However, these traditional hairstyles failed to satisfy the taste of mothers and daughters. That is why there is more demand for trendy and stylish little girl hairstyles.
Little Girl Hairstyles and Haircuts
Nowadays, a lot of mothers are always searching for hairstyles that their little girls would love to flaunt. Here, we will give you an amazing collection of little girl hairstyles that can make both mothers and daughters happy. Take a look at the latest trending images and pictures of little girl's hairstyles and haircuts.
Long Wavy Hairstyle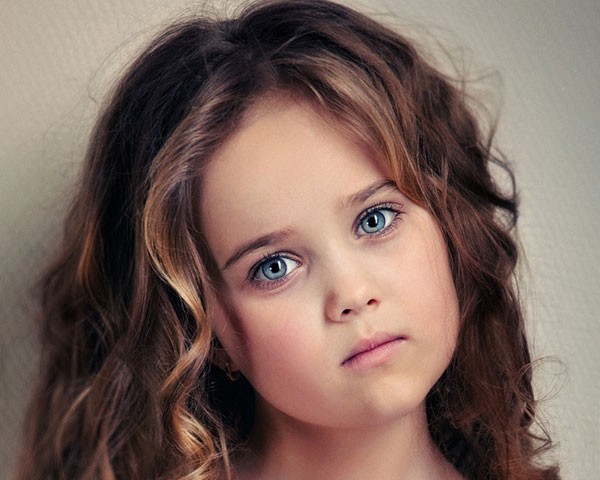 This lovely blue-eyed pretty girl is wearing loose waves that frames her angelic face.
African American Little Girl Hairstyles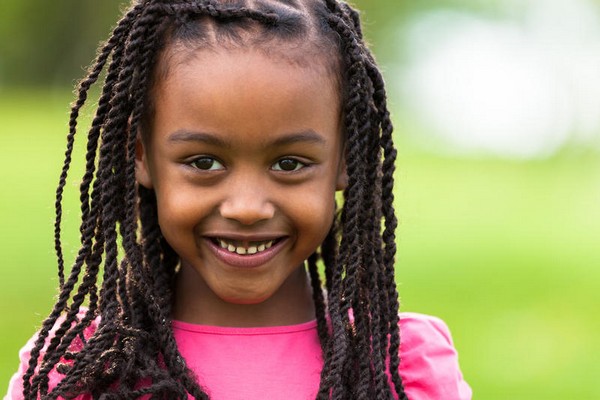 Braided design is a popular option for styling not only the hair of African American adults but also of kids.
Braided Beauty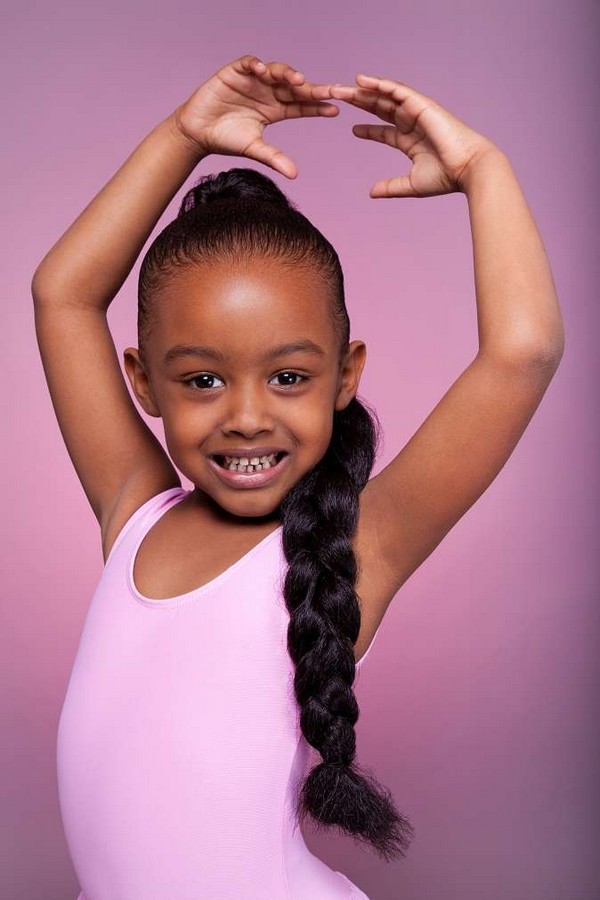 Who says kids can't wear a thick braided rope? If you have a ballerina, this is an ideal hairstyle.
Fluffy Hair Strands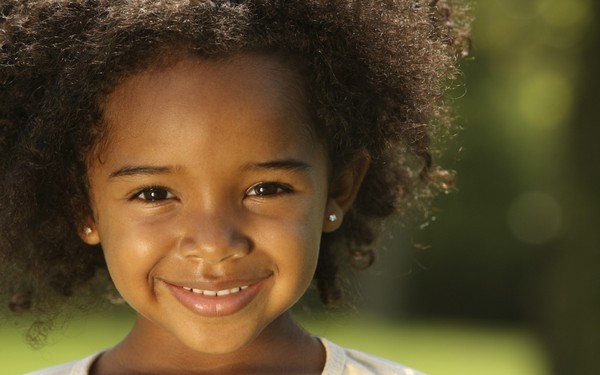 This girl has twirls and curls that are freely flowing.
Coils And Swirls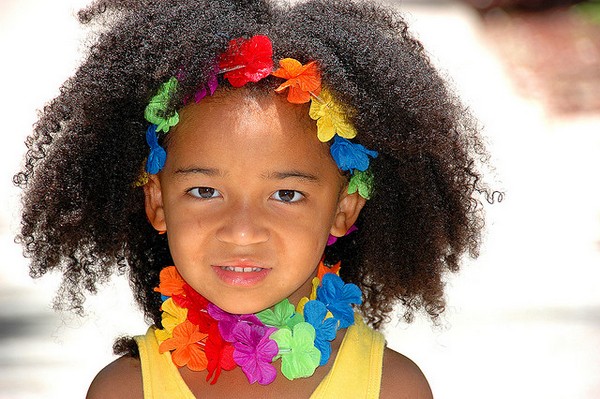 Adding twirls, coils, and springs can create a varied texture on the naturally curly hair of this young girl.
Gorgeous Little Girl Hairstyles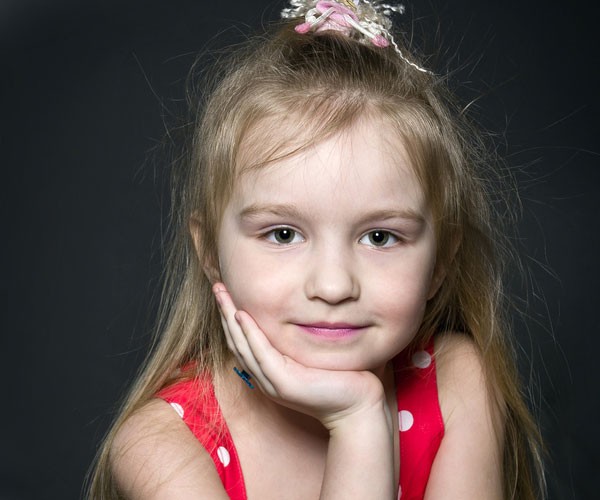 If your little girl has long beautiful blonde hair then just pull back some hair and pin it with a colorful and fashionable clip.
Bushy Updo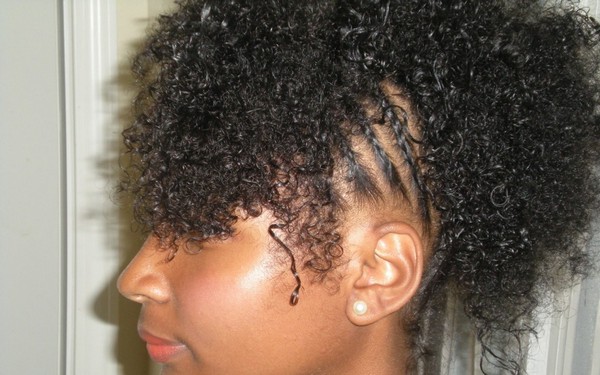 This look can create a sophisticated appeal to any young teenage girl. Cornrows are perfect with thick, curly locks.
Coolest Hairstyles For Young Girls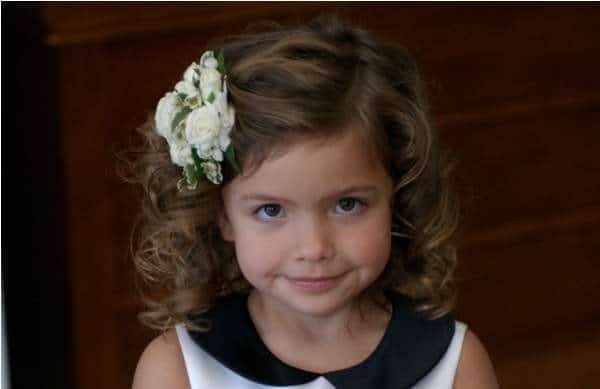 Hairstyles should not be limited to a particular age group only.
Pretty Braids with Beads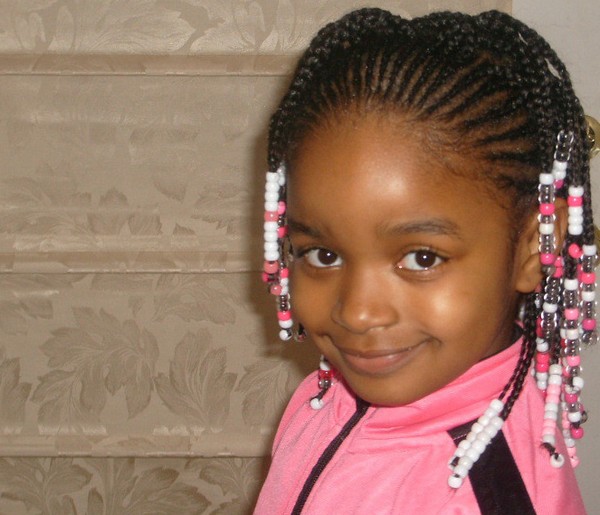 Micro braids look sweet on this young pretty face. The addition of colorful beads makes her style fun and sweet.
Little Country Girl Hairstyle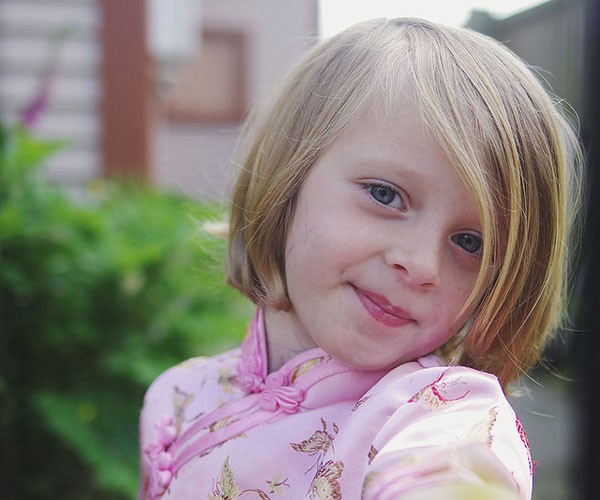 This is one of the little girl hairstyles that is very easy to maintain and looks sweet too!
Fairy Girl Hairstyle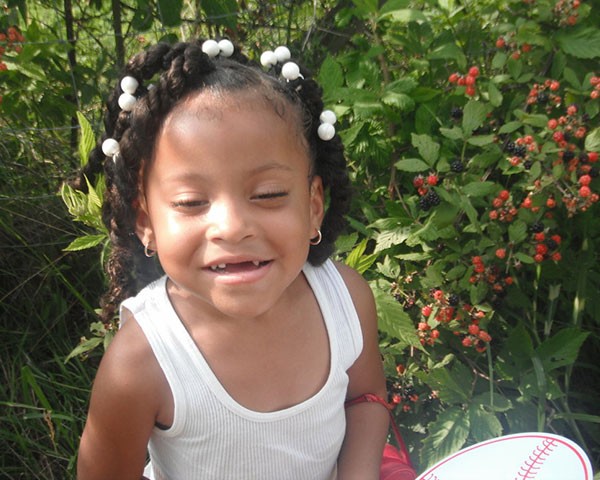 You can make your little girl look like a fairy by creating small braids with white clips.
Long Braids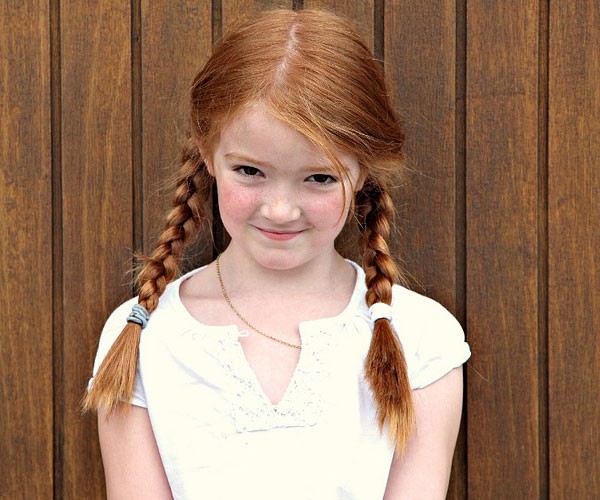 These long double braids and the side parting is the traditional hairstyle of a little country girl.
Pretty Little Girl Hairstyles With Bangs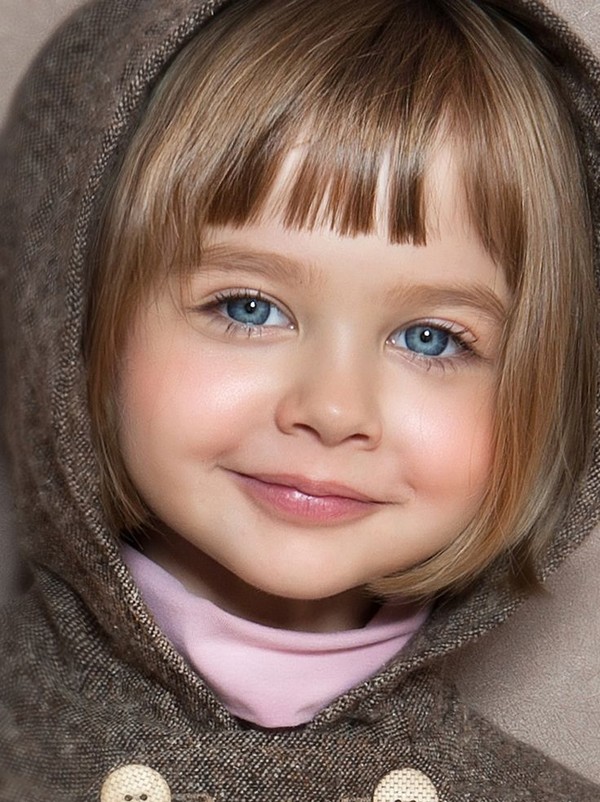 The front bangs and the rounded look makes this blue eyed little angel look really cute.
Hairstyles For Little Girls With Long Hair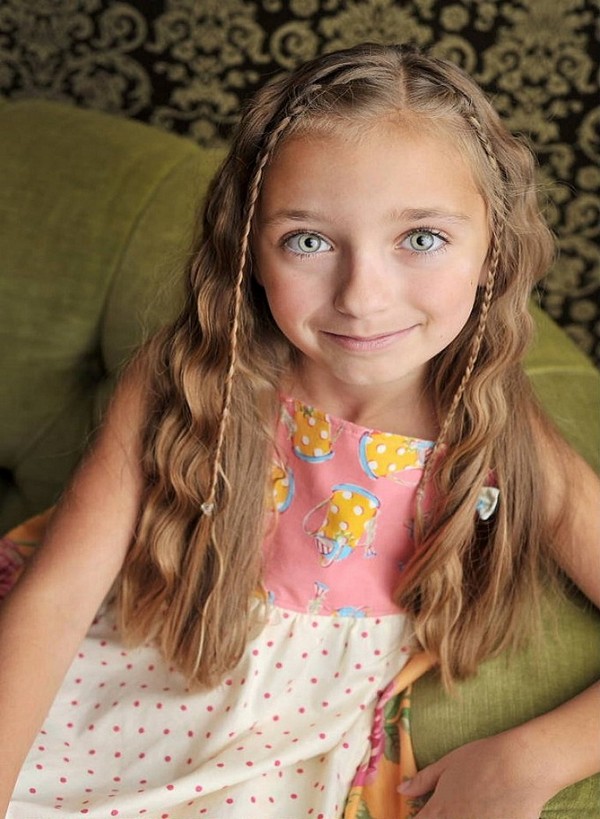 Being able to style your daughter's hair can bring great joy to any mother.
Elegant Low Bun Hairstyle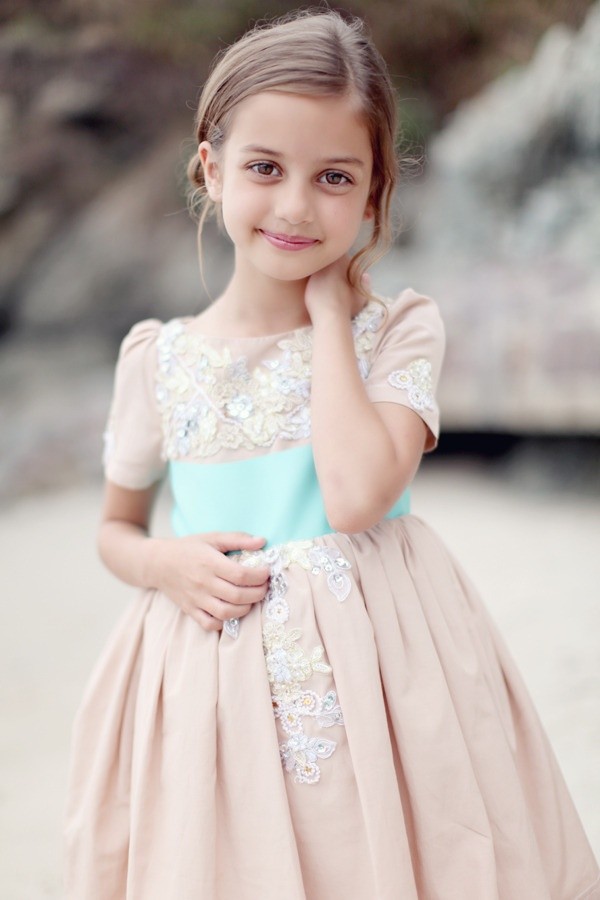 The low bun makes this little girl look graceful and cute.
Eye Catching Black Little Girl Hairstyles
Ribbons and accessories can be used as a decoration for short or long hair.
Flower Girls Hairstyles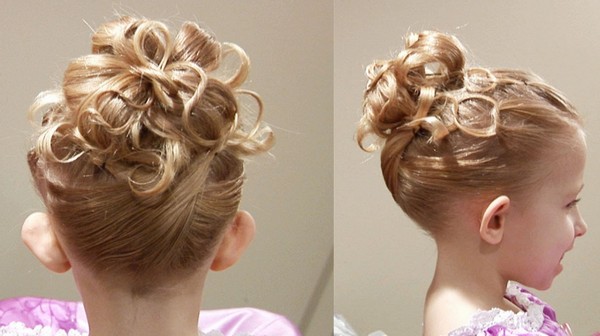 There are many ways of styling a little girl's hair to make her look pretty and elegant.
Nice Little Girl Hairstyles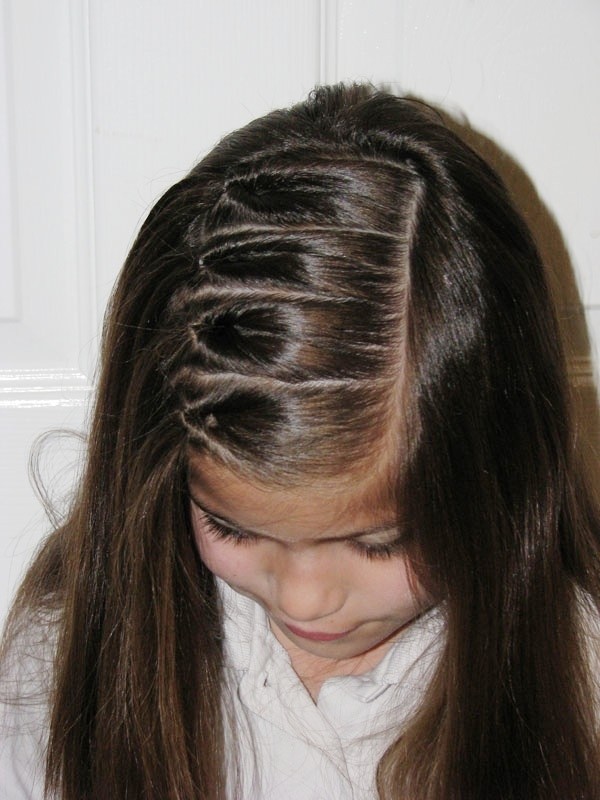 Hair styling plays an important role in your little girl's appearance and individual personality.
Classic Twist Style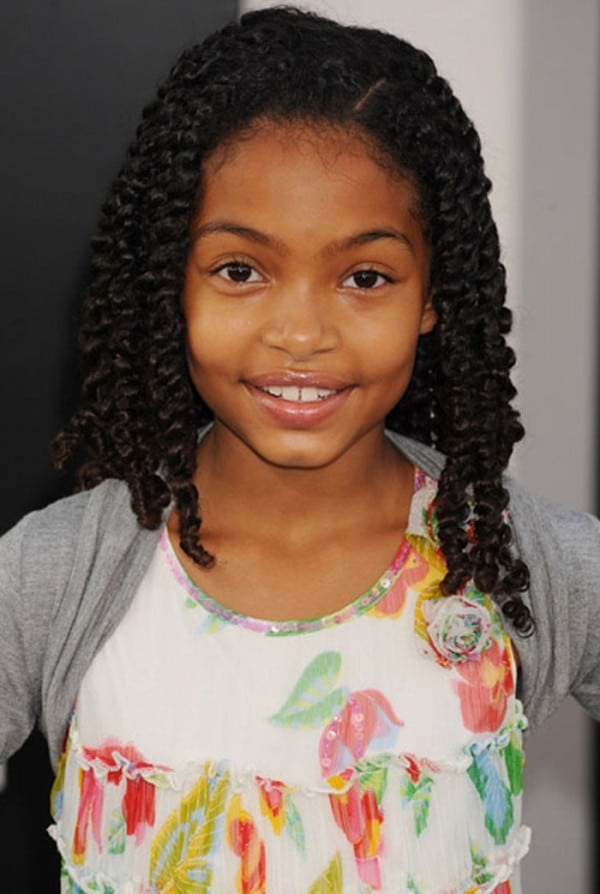 Keeping it simple can save you more time.
Blonde Little Girl Hairstyles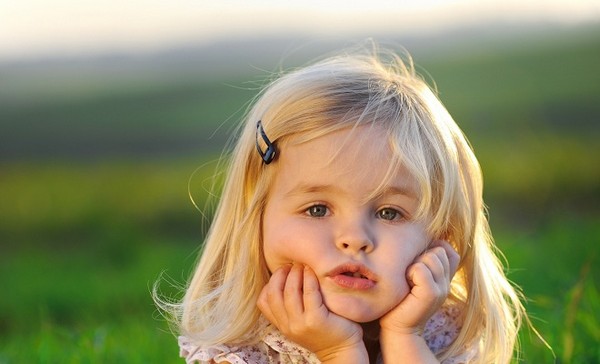 If your little angel has soft curls then you can pin her hair to one side.
Little Girl Bob Hairstyle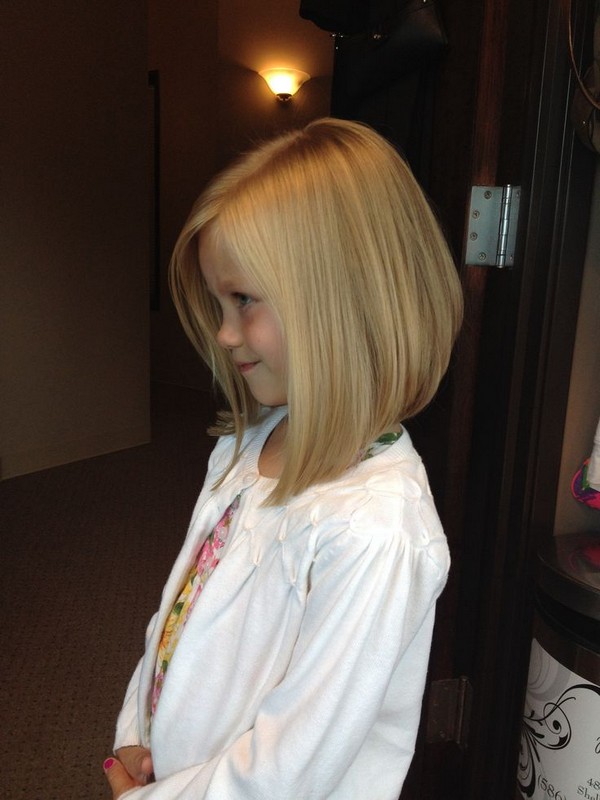 Nowadays, a lot of mothers are searching for unique and trendy hairstyles in order to make their little girls look pretty and cute.
Braided Hairstyles For Weddings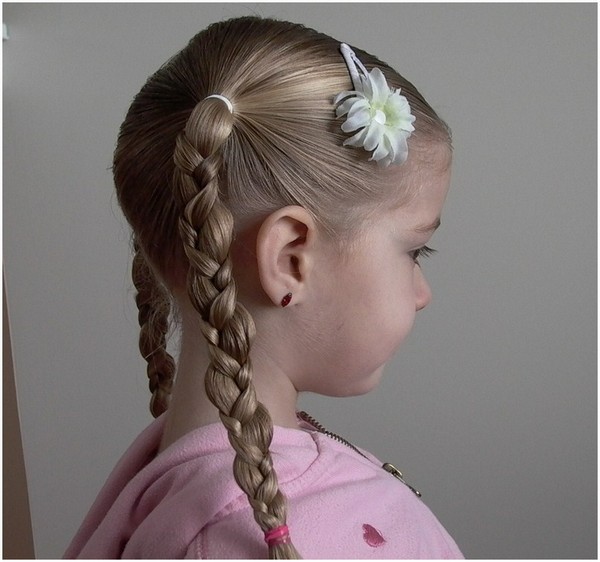 This is one of the easiest and most fabulous braids after you became an expert in this style then you can have endless options.
Toddler Girl Hairstyle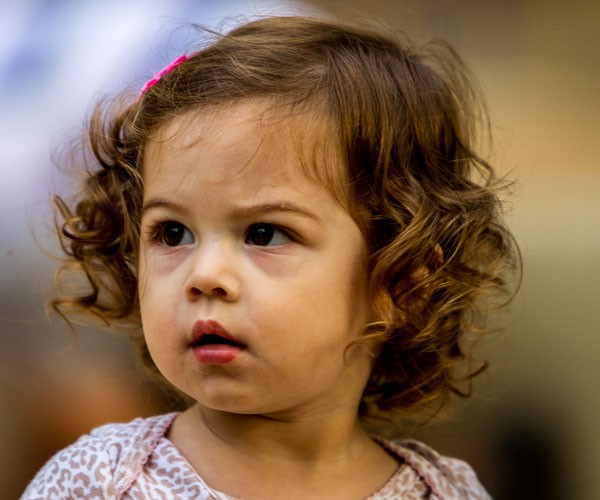 This little angel looks cute with her baby curls on both sides and a pink clip on one side which completes the look.
Sweet Little Girls Hairstyles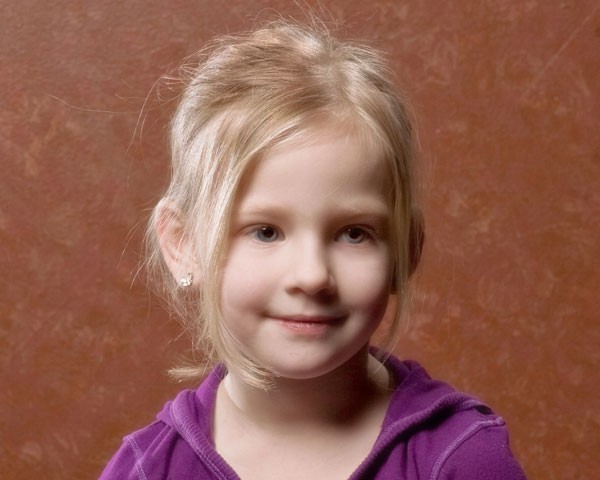 Your little girls can look cute even without using any hair accessories.
Little Girl Haircuts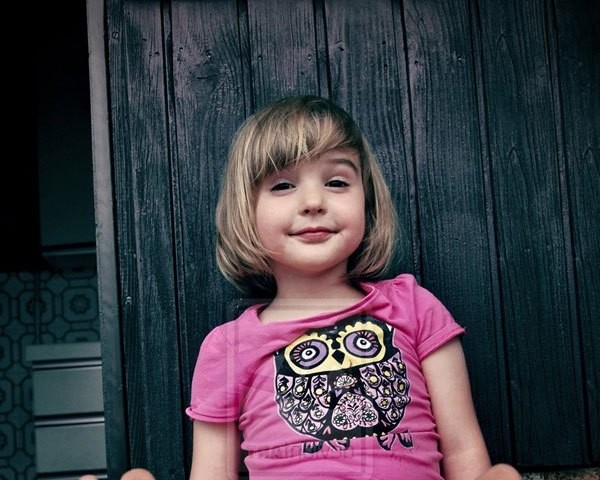 The short blunt haircut goes well with the deep front bangs to make her look cute.
Little Girl Wedding Hairstyles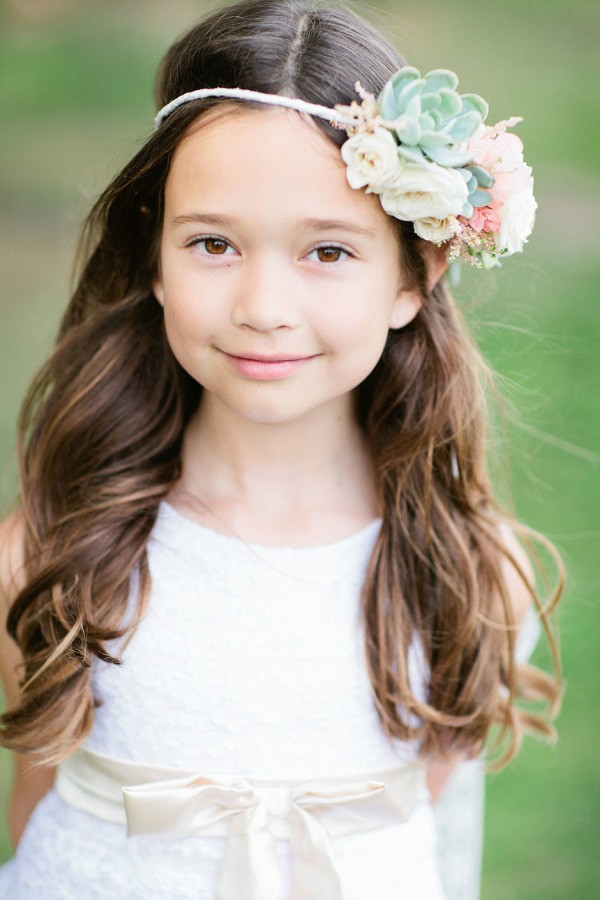 This is an excellent wedding hairstyle for your little girls.
Cornrows Little Girl Hairstyles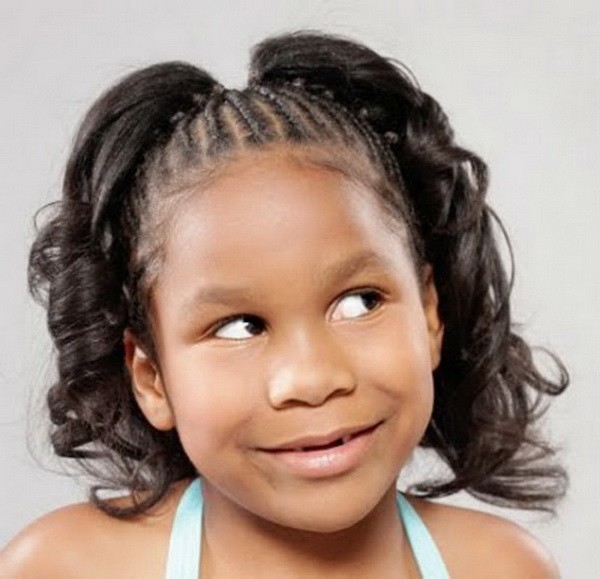 You can braid your child's hair in different patterns.
Braided Ponytail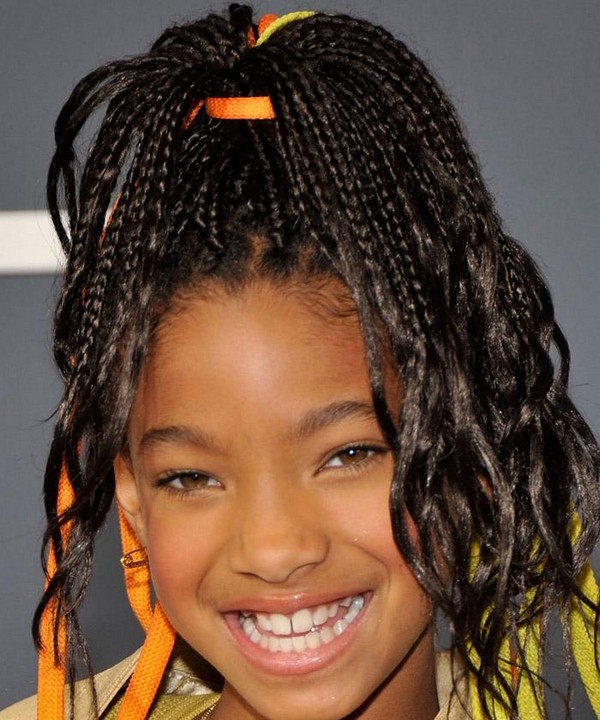 In styling your child's hair, avoid using any chemicals since it can affect the health of her hair.
Gorgeous Little Girl Hairstyles
If your little girl has long hair then you can try this style to keep her neat and sweet.
Side Swept Bangs
The bangs are side swept to keep it away from her eyes.
Little Girl Hairstyles For Thin Hair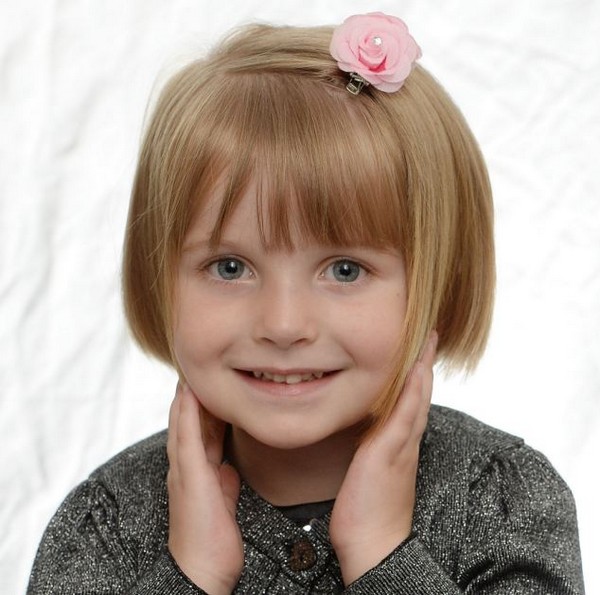 This is an awesome side parted hairstyle with a pink rose clip.
Short Haircuts For Little Girls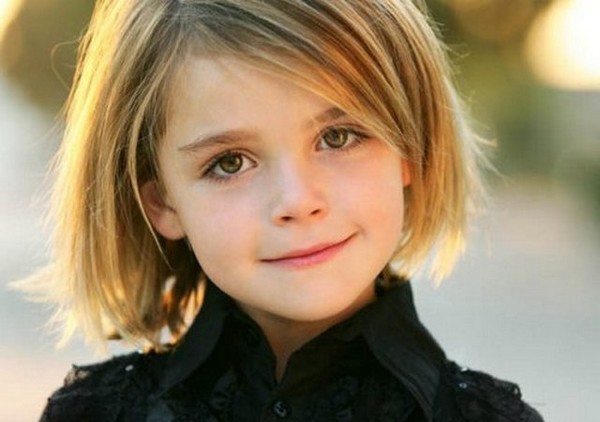 Short hairstyles are trendy because it's more comfortable.
Little Girl Hairstyles Half Up Half Down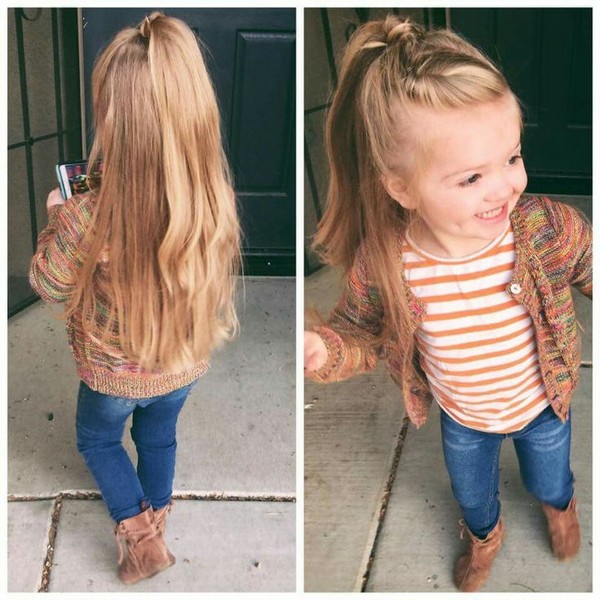 If your little girl has long beautiful hair, you can't resist pulling some of it and turn it into a cute ponytail.
Brown Wavy Hairstyle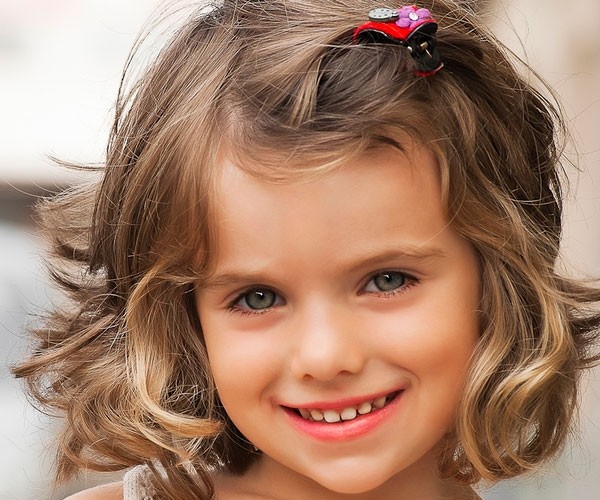 The cute clip on the side makes this style neat and cute.
Lovely Ponies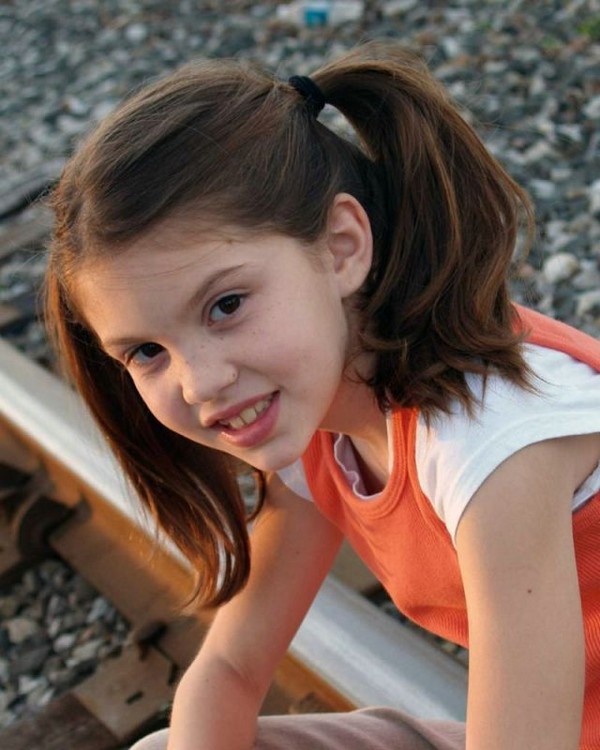 Creating ponies on both sides can make your daughter look lovely and tidy.
Curly Hair With Flowers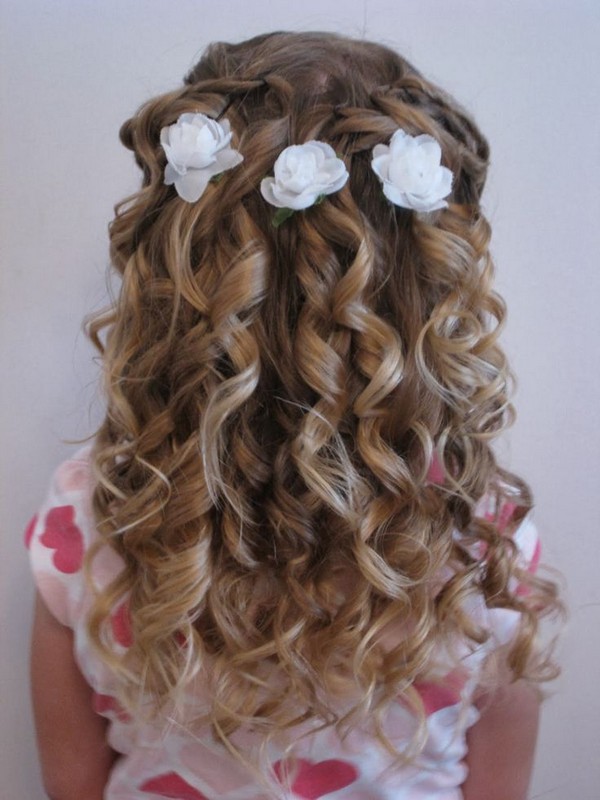 This hairstyle can make your little girl look like a princess.
Trendy Little Girl Hairstyles
The side braided hairstyle is perfect for a clean and fashionable look.
Small Braid on the Side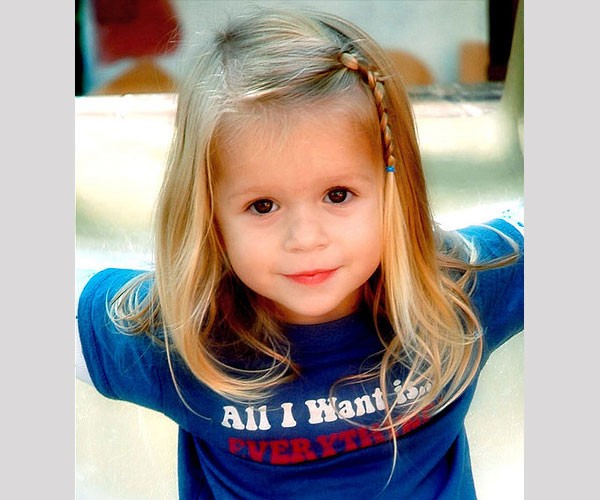 Golden blonde tresses can make any little girl shine especially if you create a little braid on one side.
Stylish Hairstyle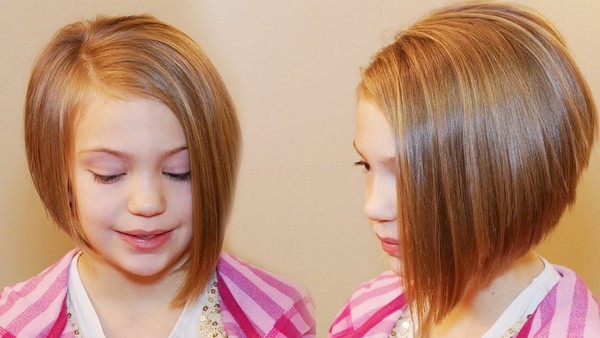 A perfect hairstyle for a little girl who loves to run around or chase dogs.
Nice Cute Little Girl Haircuts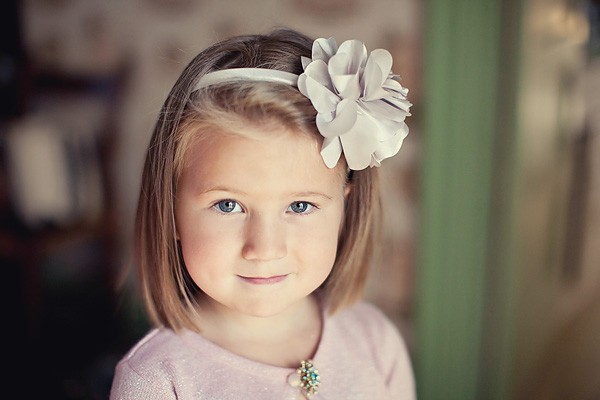 With her side-parted hairstyle and a flowery headband, this young girl looks fresh and clean.
Cool Hairstyle For Little Girls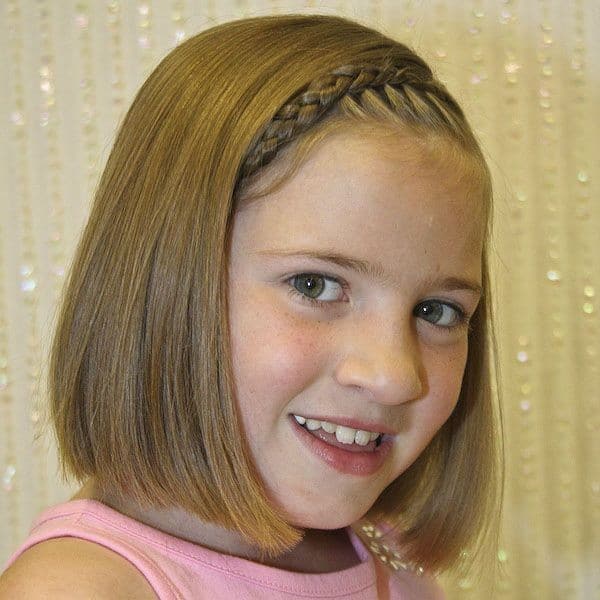 The braided headband keeps the hair away from your little girl's eyes.
Twisted Bun Hairstyle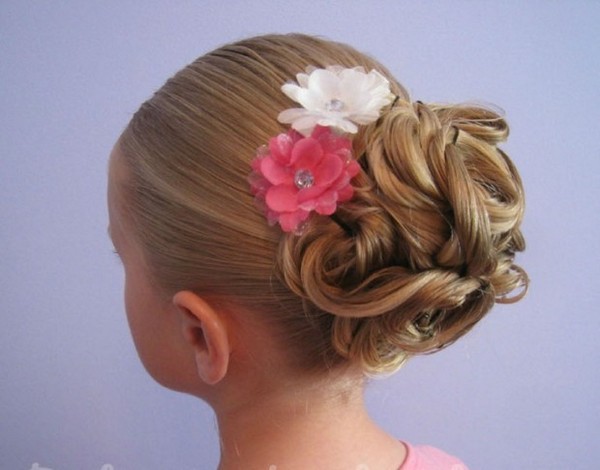 Creating different hairstyles can give your little girl a totally new look.
Little Girl Hairstyles For Long Hair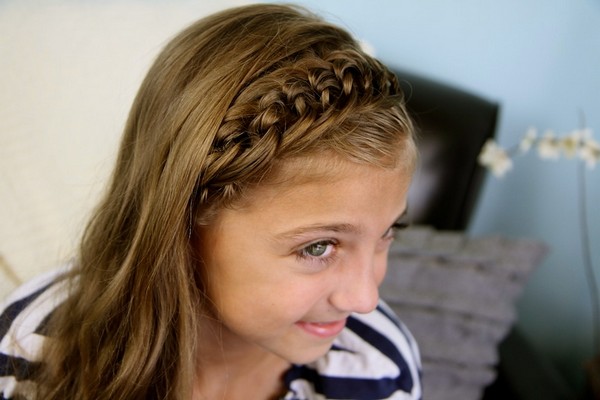 This is one of the most popular hairstyles during the summer months.
Short Little Girl Haircut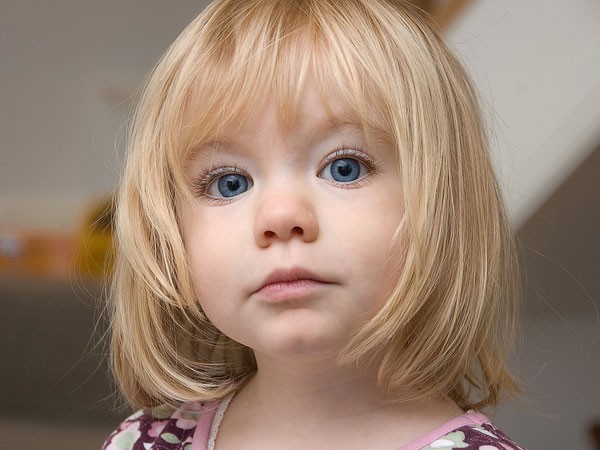 Every mother would love to make their little girl look great especially on their birthday, the first day of school and other special occasions.
Bob Blonde Hair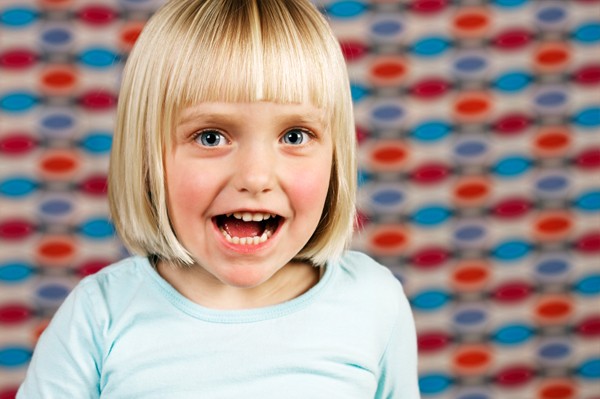 A wispy blonde bob with bangs is classic and easy to maintain too.
Straight and Blonde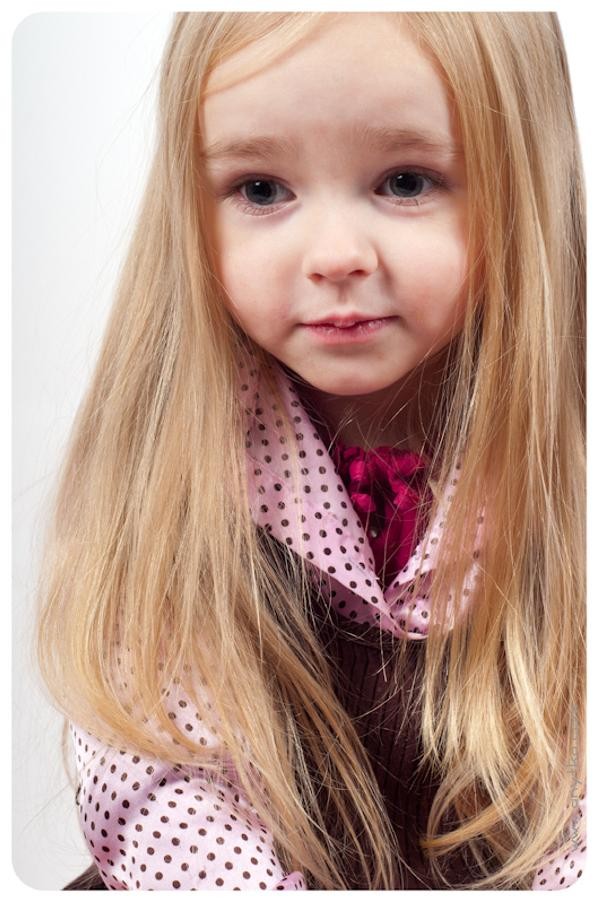 With long hair, you can create different unique and creative hairstyles for your little girl.
Super Cute Hairstyles for Wedding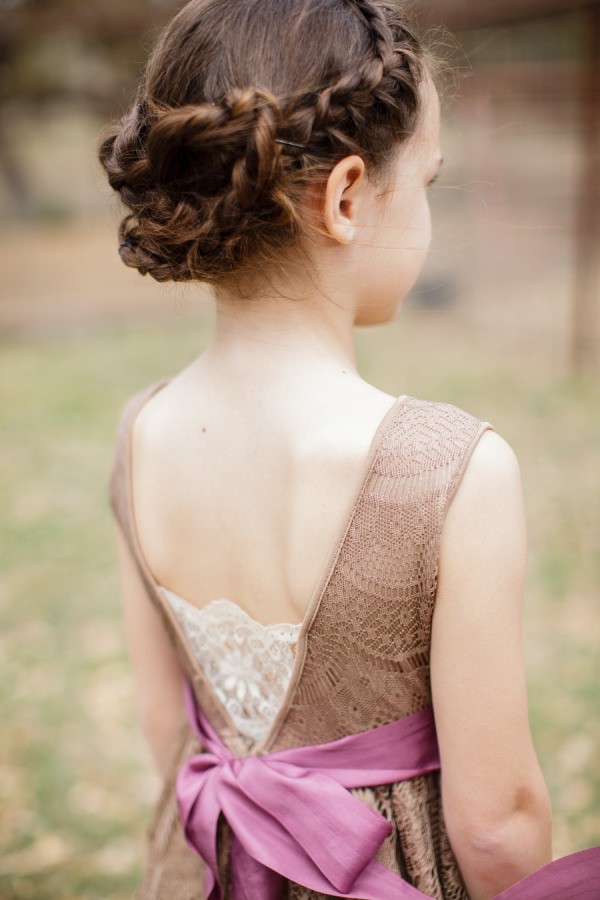 Wondering how to make your little girl look pretty at a wedding?
Side Swept Bun
This hairstyle is recommended for special occasions.
Braided Wedding Hairstyle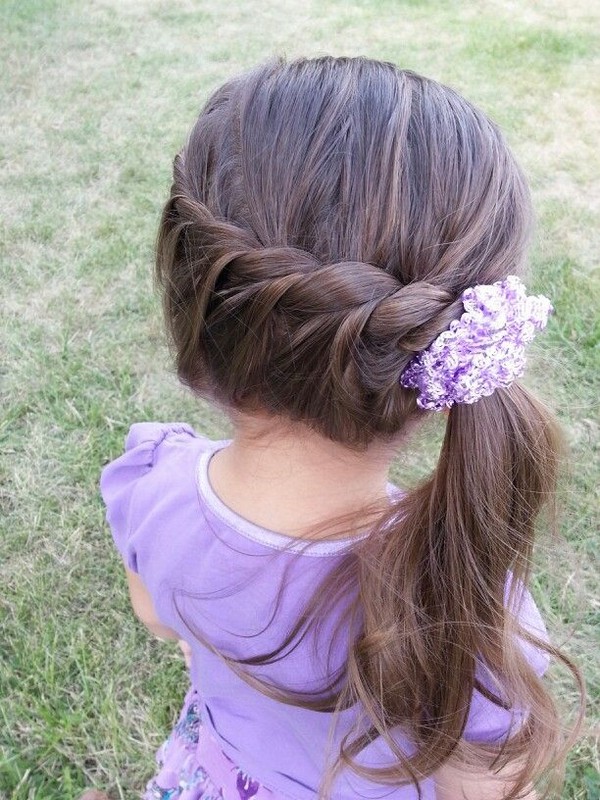 Braided hairstyles are cute and pretty interesting to make.
Playful Hairstyle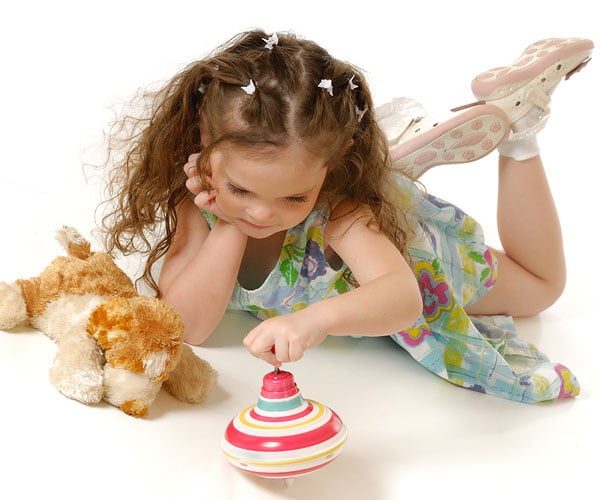 With long hair, you can divide it into sections and neatly tie them with rubber bands.
Tips for Styling your Girls Hair
Before styling your little girl's hair, you should detangle it first. Divide the hair into sections and apply a leave-in conditioner to detangle a particular section. Start combing at the ends of the hair until you reach the top. Keep it gentle so that you will not hurt your kid or damage the hair.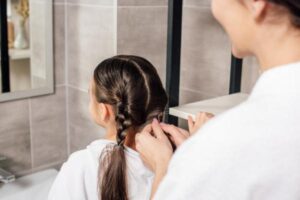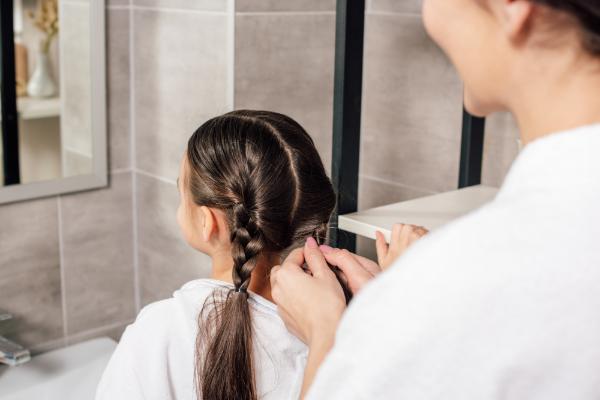 If you want to create braids or ponytails, then don't make it too tight. If your little girl tells you that she is in pain then try to loosen it up. Hairstyles should be done gently and it should not be painful. If you are using a blow dryer then divide the hair into sections and start at the ends of the hair. When using a hair straightener, choose the lowest temperature setting.
Do not use any harsh chemicals on your little girl's hair. African-American girls should not use chemicals to straighten their hair since it can cause negative effects on the scalp. Hair colors should not be used by kids who are below 16 years old. When using styling products such as gels and mousse, be sure that it is child-friendly.
How to do your Little Girls Hair
As earlier mentioned, nowadays it is not just about simple ponytails and braids. Little girls right now prefer fancy cute hairstyles that will make them stand out from the rest. Thus, the top knots, updos, twists, French braids, Dutch braids, fishtail braids, double braids, micro braids, and cornrows, are not only for women but also for your little girls too.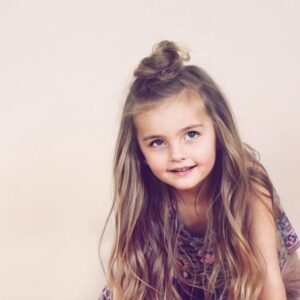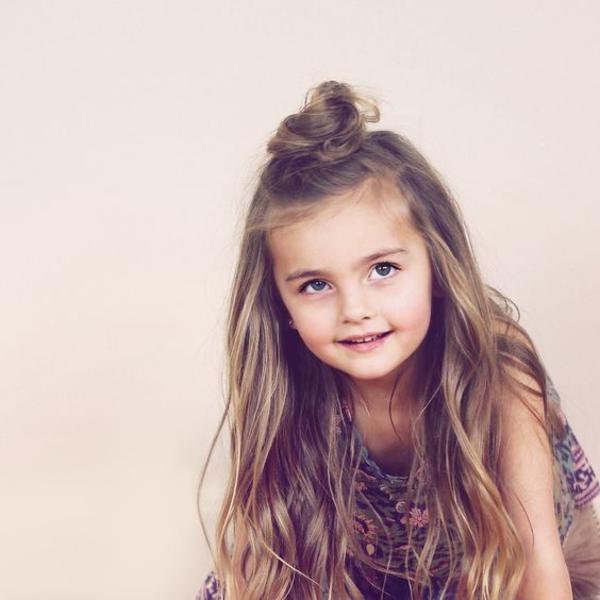 For instance, the half-up top knot is a quick hairstyle you can complete in just a few minutes. You can do this, especially in the morning when you are rushing. Here's how you can do it:
The first step to do is part of your little girl's mane then make a semi-circle shape around her temple.
Next step, comb her mane upwards and create a ponytail.
Fasten her ponytail with an elastic band then create your bun by setting it along the elastic.
Once you have the bun secure it with pins to keep it in place.
There you have it. That was easy right? And this cute hairstyle is ideal for any facial shape. Plus, it's a perfect hairstyle for school.
Little Girl Hairstyles Top Questions
If you have a daughter or another important little girl in your life, you probably are always on the lookout for new, cute hairstyles. However, it can be difficult to find options that work well depending on the length, texture, and thickness of her hair. Luckily we have your back; here are some of our readers' most frequently asked questions about this:
What are the best little girl hairstyles for short hair?
Even though your child doesn't have long hair, you can still apply cute hairstyles to her hair. All you need is a little determination and a brush or a comb. Pigtails, half ponies, and waterfall braids are all great examples of styles that work well for all hair lengths.
How can I get my little girl interested in trying new hairstyles?
The easiest way to engage your child in hairstyles is to involve her in the process. For example, you can allow her to choose the style that she wants. You can also let her hold the hairbrush, hair ties, and hair products while you style her hair so that she feels a part of the process.
How do I help my little girl sit still while I do her hair?
Little girls are notorious for having plenty of energy throughout the day. This is great for playtime but can get frustrating when it comes to doing hairstyles. If you want to get her to sit still while you do her hair, try putting a good TV show on or allowing her to play on a phone or tablet.
Little Girl Hairstyles
Some of these hairstyles can make you wish to be a little girl again. Don't waste time, start creating one of these amazing little girl hairstyles on your daughters. Want to get some new inspiration for your son as well? Check this post out.
Though some of these hairdos can take a few minutes to create, some will take you at least an hour to complete such as those intricate braiding styles. However, do not worry because this can be your quality bonding time with your daughter.
While styling her hair, take this opportunity to get to know your little one. Which hairstyle did you end up picking for your girl (or did she pick one herself)? Please let us know in the comments below, we would love to hear from you!