Cornrow hairstyles are not only popular with women but also for men. Most people admire this style because it's very easy to maintain. Cornrows are a unique work of art which an expert stylist creates. Are you getting tired of wearing the same style over and over again? If so then you can ask your stylist for new looks and designs. Let your hair braider try various ideas on your hair and trust them completely. This is how new styles will be discovered.
With cornrows, you can instantly change your appearance. With just a few braids, your basic look can transform into an elegant look. This is also an ideal protective style especially if you don't have enough time to style your hair every day. After taking them down, you will be amazed by the gorgeous waves on your hair.
The most popular style being used by women and men is braiding the front hair in cornrows and the back is done in single braids. There are a lot of designs that you can experiment by doing a trial and error. Famous celebrities and singers have hair stylists that can make some of the best-looking cornrow designs. If you want your cornrows to last a little bit longer then you can use synthetic hair. For more styles, check these photos of awesome cornrow hairstyles to inspire you.
These images include updos, center-parted styles, and other cool designs. Most of these styles can be seen on models in fashion runways and celebrities on red carpets. After scrolling these photos, it will make you want to get your comb and begin braiding right away. It is undeniable that there are new and cool ways of wearing cornrows. If you're looking for the latest styles of rocking your cornrows to make you stand out this year then you're definitely in the right place. You will never know what it would look like until you give it a try!
21 Natural Cornrow Hairstyles with Pictures
1.

African Cornrow Hairstyles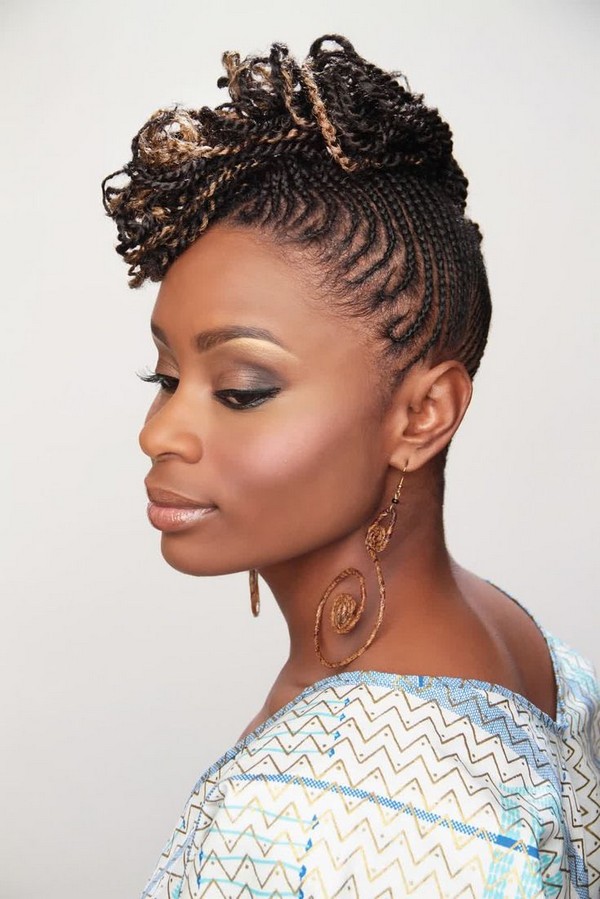 Cornrow styles are perfect for women who have natural black hair.
2.

Jumbo Cornrow Hairstyle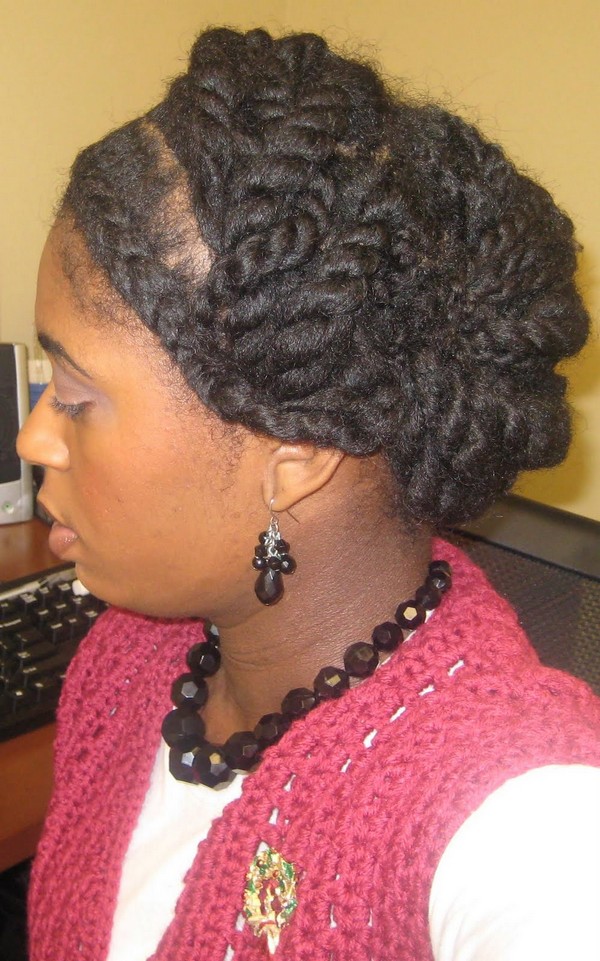 This is one of the stylish ways of rocking your cornrows, especially during summer.
3.

Cornrows Updo Styles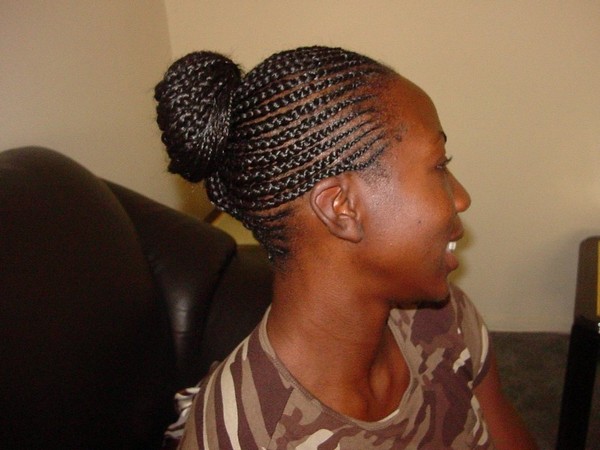 This is an artistic way of styling your hair.
4.

Alicia Keys Cornrows Hairstyle
Some celebrities wear cornrows during their performance on stage.
5. One Side Cornrow Hairstyles
Want to look hot and charming! Then just go with the fashion!
6. Fabulous Black Cornrow Hairstyle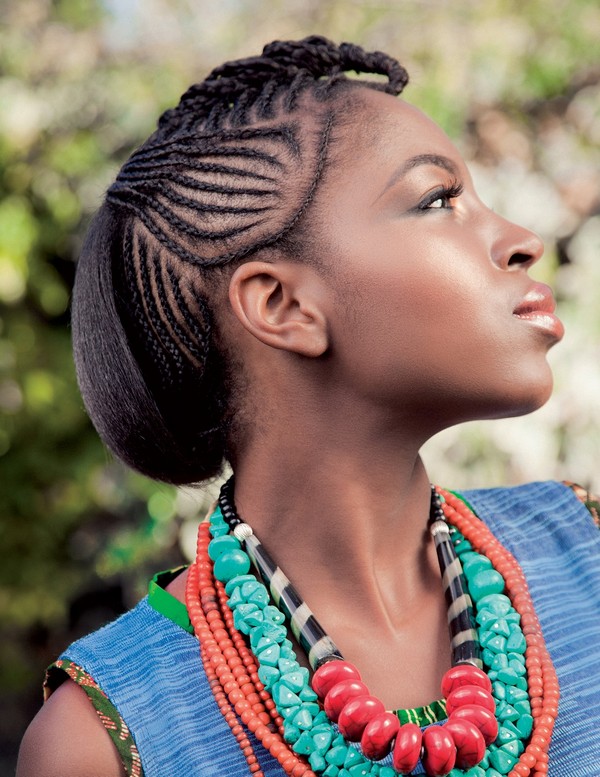 Cornrow Hairstyle is a trending hairstyle that can quickly grab some attention.
7.

Cornrow Braids Hairstyles For Black Women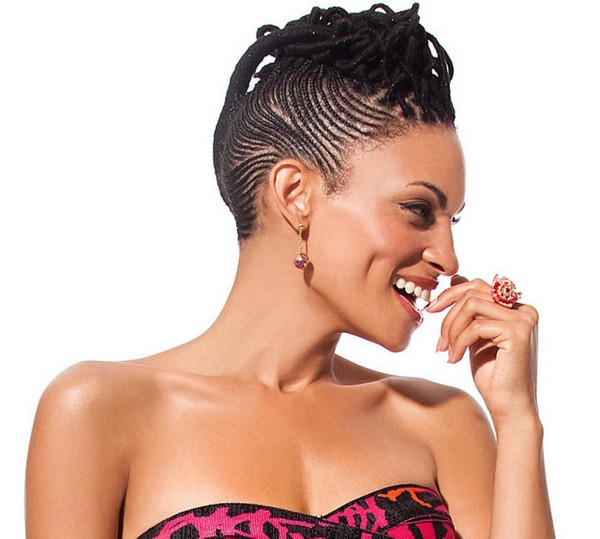 Want to try something new? Then go for cornrow hairstyles.
8. African Cornrows
To make your cornrow braids look more elegant, add some hair ornaments.
9. Popular Natural Cornrow Hairstyles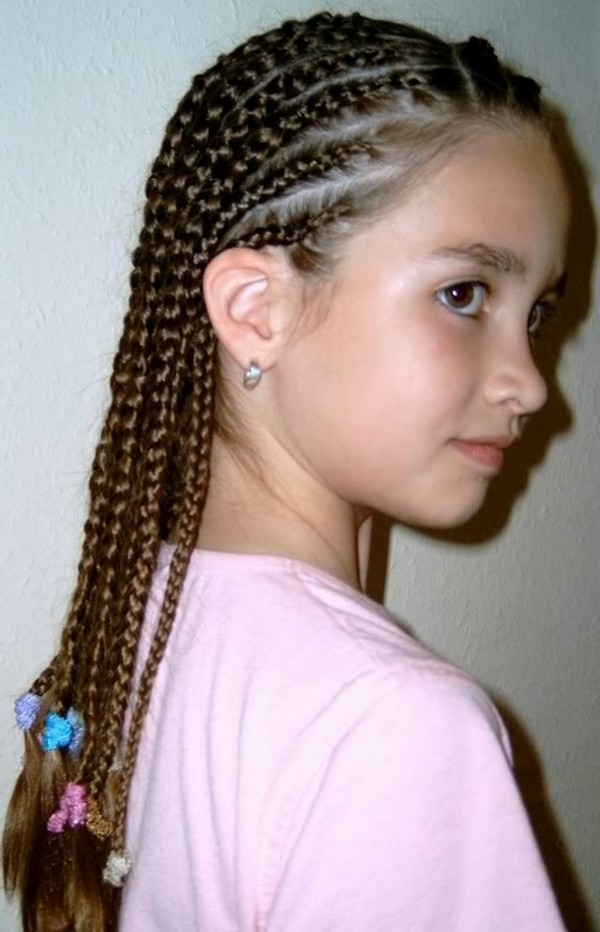 This style can make you look cool and fresh.
10.

Cornrow Hairstyle Ideas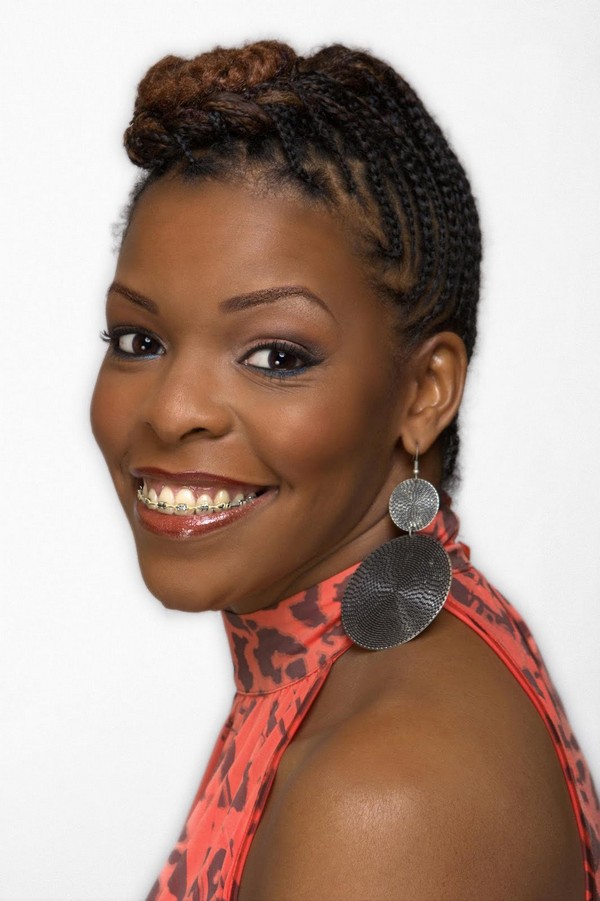 This is an ideal hairdo for your Prom.
11. African Braided Cornrow Hairstyles
Cornrow hairstyle is the conventional method of braiding the hair close to the scalp.
12.

Nigerian Cornrow Styles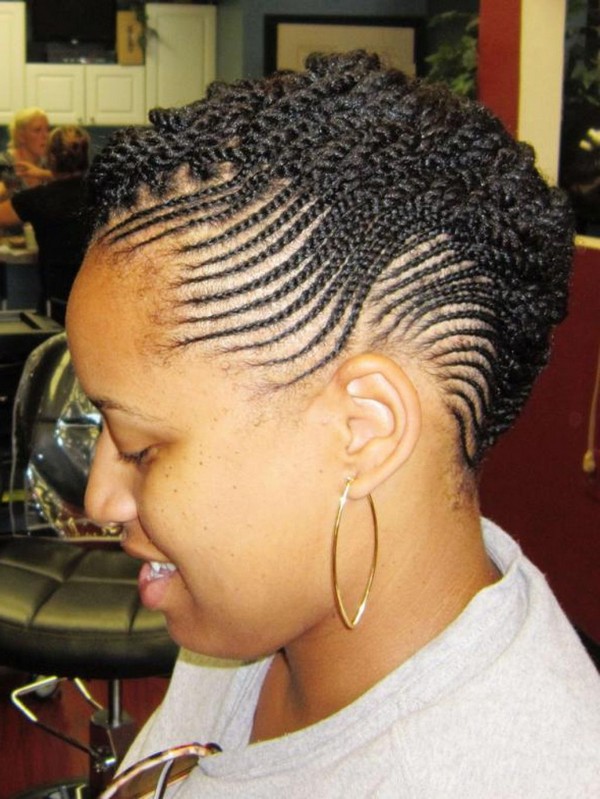 Cornrows are not only worn by women but also by men.
13.

Cornrow Hairstyle Ideas
In the Caribbean, cornrows are also known as braids, crows, cane rows or rows.
14.

Cornrow Braids Hairstyles For Black Women
There are a variety of braided hairstyles that are flooding on the internet but cornrow has its major moment right now.
15. Cornrow Hair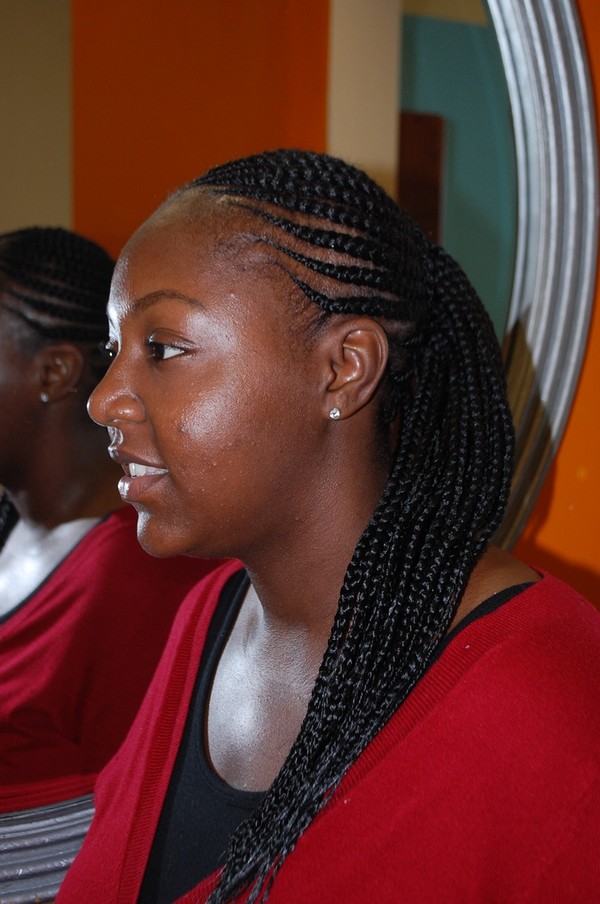 There's no doubt that cornrow is indeed very iconic.
16.

African Hairstyles Of Cornrows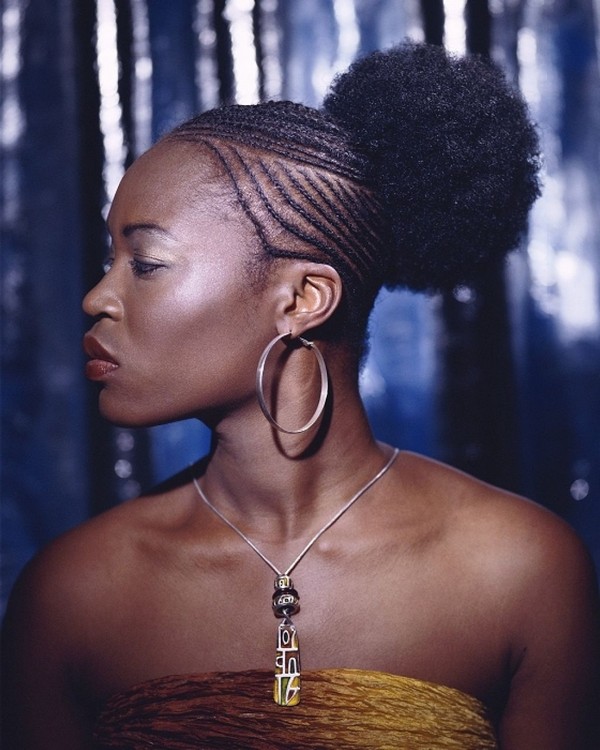 This three-stranded braid is best known for being intricate.
17.

Ghana Cornrow Hairstyles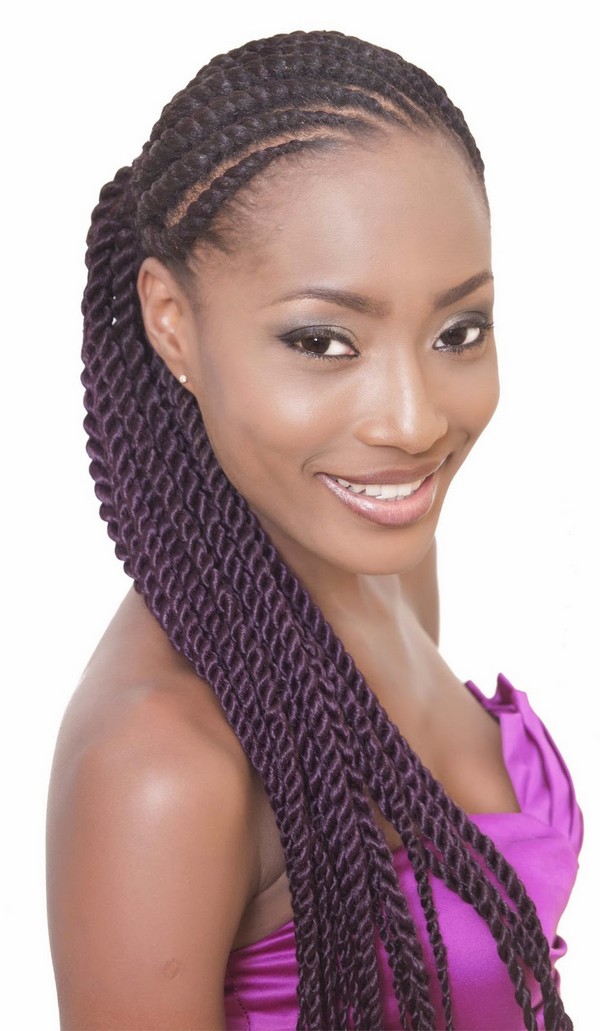 Ghana braids are simple yet classy. Best of all it can be worn by women of all ages.
18. Cute Braided Hairstyles For Kids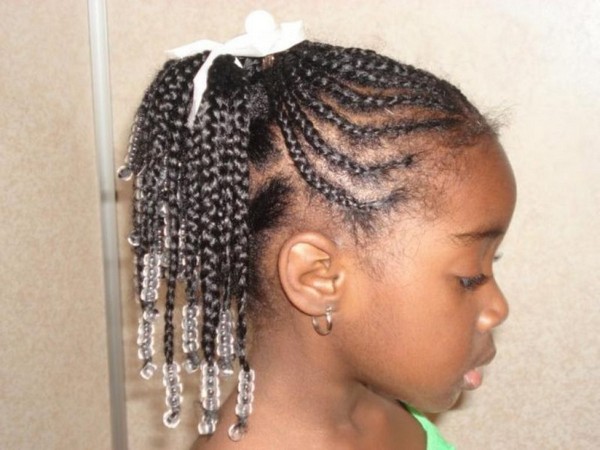 Creating this African style requires special skills.
19. C

ornrows Braided To The Side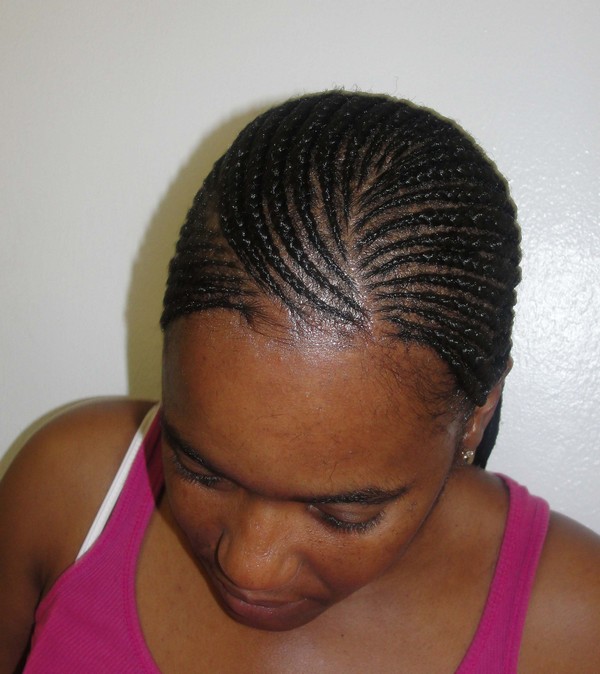 Today, cornrows have moved to the next level.
20.

Cornrows With Single Strand Twists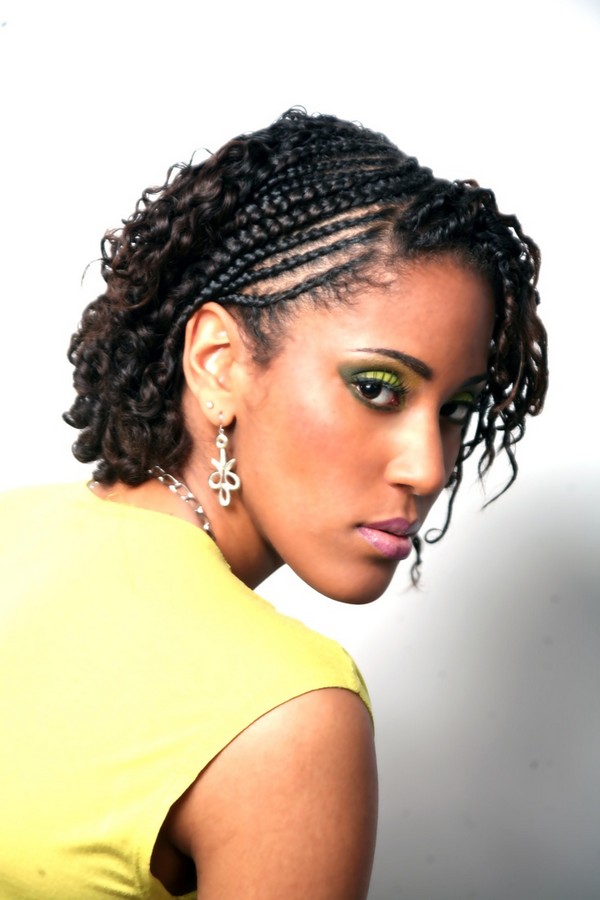 Hairstylists from different parts of the world have created their own unique style of cornrow designs.
21. Cornrow Hairstyle Without Extensions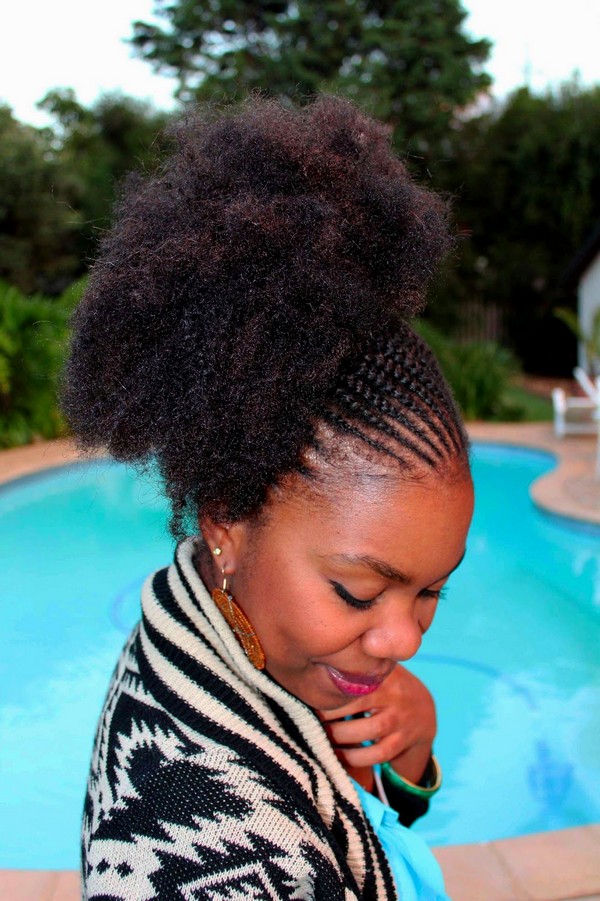 Are you thinking about changing your look? Then why not try this coolest design.
How To Do Cornrows
Braiding cornrows take some time, skills and most of all a lot of patience. Want to learn how to braid cornrows? Just follow these simple steps:
Step One: Determine the style that you want and keep this in your mind.
Step Two: Sprinkle some water on your hair and comb it to remove the tangles. Keep it a bit damp but not too wet.
Step Three: Section the hair and secure it with clips or elastics except on the portion where you want to start braiding.
Step Four: Divide the first section into three groups and start cornrowing. Add a little bit of hair as you go along.
Step Five: When you reach the end, secure it with a clear elastic.
Step Six: Proceed to the next row until you're done braiding the rest of the hair.
Watch this video in order to learn more:
How Long Do Cornrows Last
With proper care and maintenance, cornrows can last up to two months. You must not leave it longer since it might get locked and it will be hard to remove. The worst thing is you might need to cut it off in order to get them out. Keeping your braids too long can make it look messy. Besides, it would be hard to recognize any hair problems especially if you are using hair extensions. Your hair will not be getting a sufficient amount of protein and moisture which can result in hair brittle. If you see these signs then you must remove those braids.
How to Take Care Of Cornrows
You need to learn how to take care of your cornrows so that it can last longer. You must wash your hair every 7 to 10 days to prevent it from drying. Wash your hair and use your fingers in applying shampoo around your cornrows. To restore the moisture, use a conditioner. It can help in taming flyaways. Before going to bed, you have to dry it completely. Apply oil on your scalp to prevent it from drying out. Be sure to cover your hair at night.
Cornrow hairstyles also known as Iverson braids can be adorned with beads to make it more beautiful. This tradition of styling can be seen throughout Africa. It would be nice to try rocking various sizes of braids. Who wants consistency anyway? So what do you think? Is there a particular style that you've fallen in love with? We hope so! Just let your fingers do the talking and see the results.