A bob hairstyle is classic and elegant. It can look unique depending on your cut and how you style it. For a modern look, you can opt for straight, wavy, sleek, layered, weave, or asymmetrical. These hairstyles provide you with convenience, comfort, and diversity.
The classic bob is an emblem of high style. It gives you self-confidence and represents your individuality. Check out our collection of Bob Hairstyles of 2020 for 2021 and choose the one that fits your face shape best!
Short Bob Hairstyles
Short bob hairstyles are a classic look that consistently comes back into fashion. Everyone seems to be going for the chop since there are a number of ways to wear this style.
Have you ever wondered why short bob hairstyles are so popular? What actually makes them so special? It seems interesting and most women all around the world are sporting bob haircuts.
Angled Bob Hairstyles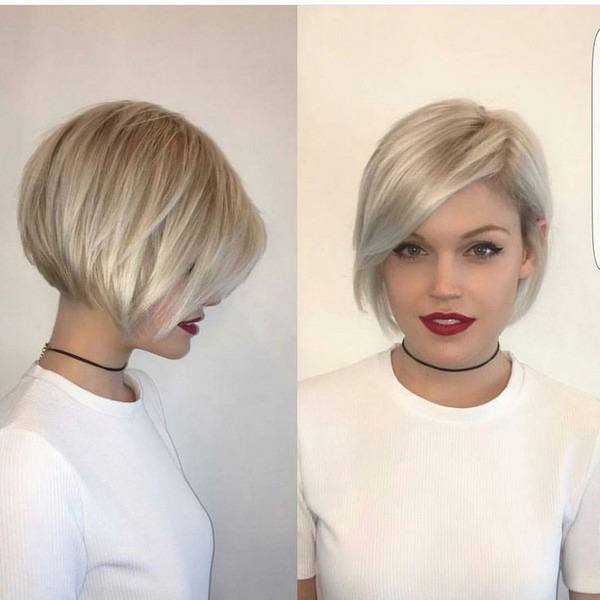 Short bob hairstyles are perfect for women who are looking for something new.
Messy Blonde Bob Hairstyles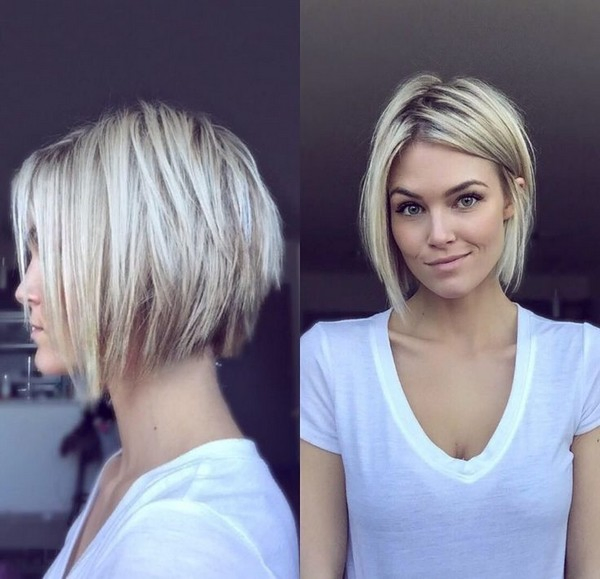 This messy bob hairstyle looks quite fabulous!
Wavy Short Bob Hairstyles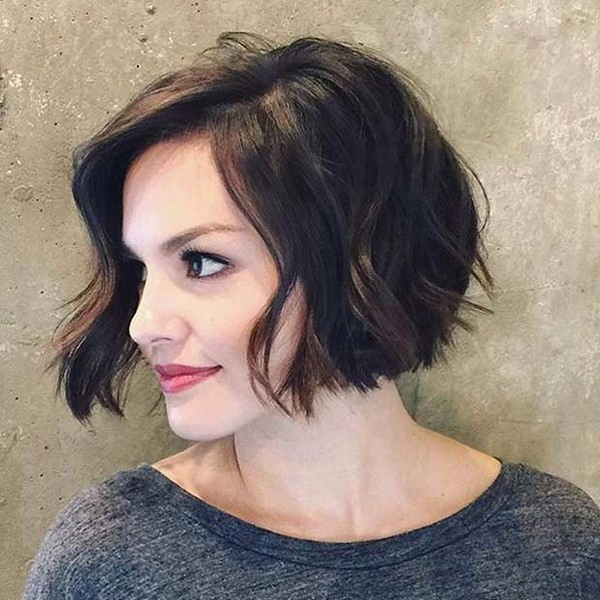 Short bob hairstyles with layers are perfect for women who have square-shaped face.
Bob Blonde Hairstyles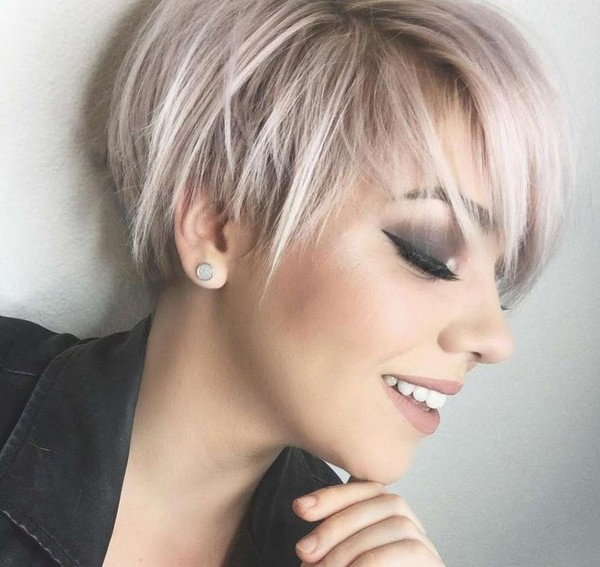 Bob hairstyles can be seen just about anywhere, it can be seen on the street, on television, in magazines, and even on the internet.
Short and Sassy Bob Hairstyles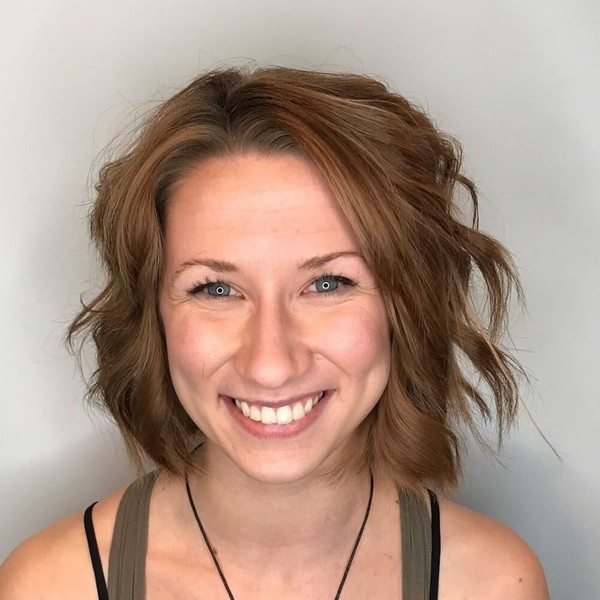 Bob hairstyle is enduring and can be worn by anyone.
Medium Bob Hairstyles
Medium bob hairstyles are certainly the most sought-after cut. This unique look provides a globally flattering shape with a glamorous wash-and-wear style. This hairstyle already existed way back in the time of Cleopatra.
Its lasting popularity is apparent when eminent celebrities such as Katie Holmes and Victoria Beckham debut this brilliant style. You can wear it long or short, or try any medium-length bobs that are just perfect for you.
Medium Straight Bob Haircut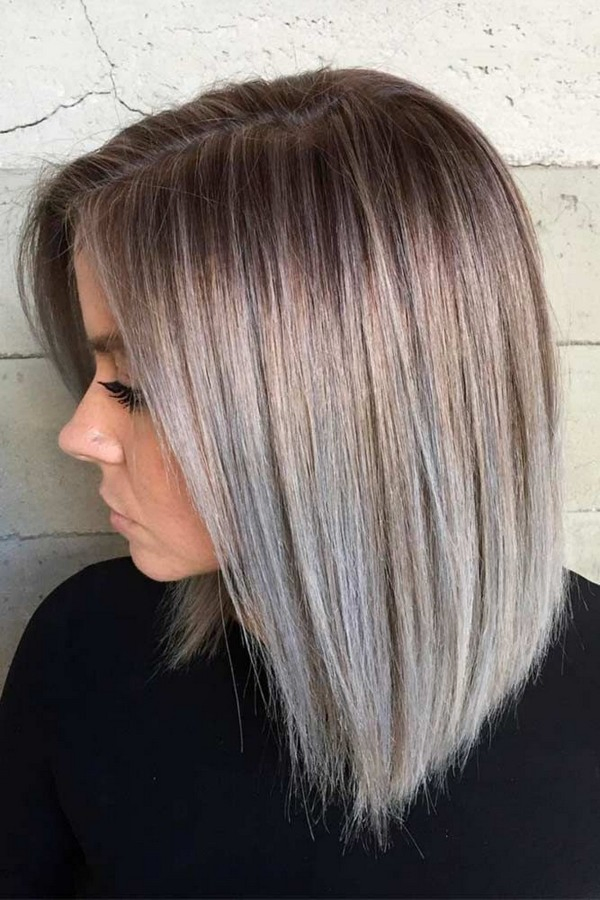 No layers yet it's full of style.
Straight Bob Hairstyles For Square Face Shapes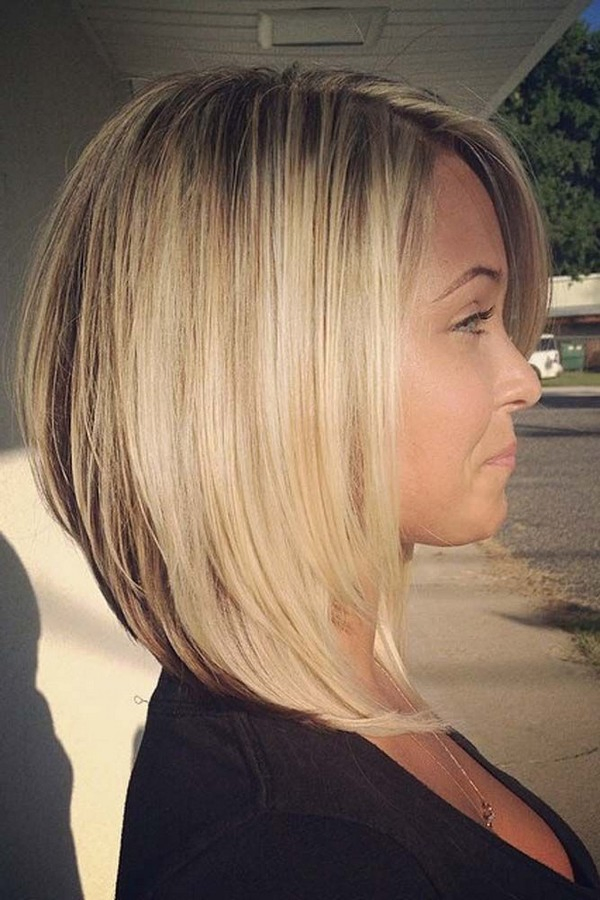 If your hair is thin then this is a nice length for you.
Gorgeous Bob Hairstyles
Medium-length bob, also known as a mob, is pretty much in between the bob and long bob (lob).
Long Bobs
Long bob hairstyles are oozing with elegance and charm. You can take inspiration from the likes of Jessica Alba and Cheryl Cole. One of the coolest and trendiest ways to wear a bob style will be with an overcut.
With this unique cutting technique, you can preserve the length of your hair and add a '70s' twist to your style. This is a great choice for women who are completely seduced by seventies styles.
If you desire a long bob cut then adding highlight and some layers can mix it up a bit. With a stylish bob hairstyle, the possibilities are endless. If you have fine hair, then choose a slightly blunt finish. In this way, your hair will look thicker and fuller.
A-Line Bob Hairstyles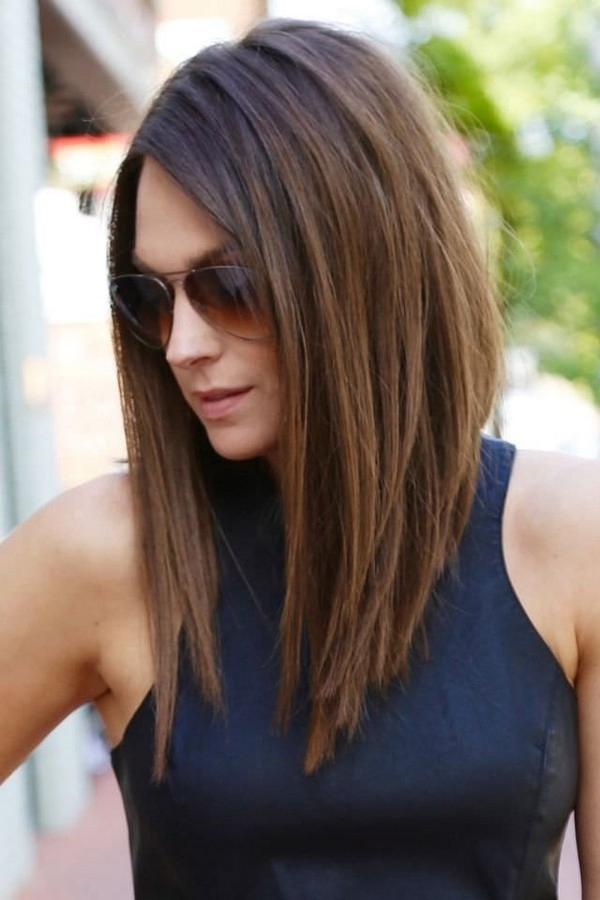 A long bob, or lob, can be flattering on different face shapes.
Blonde Long Bob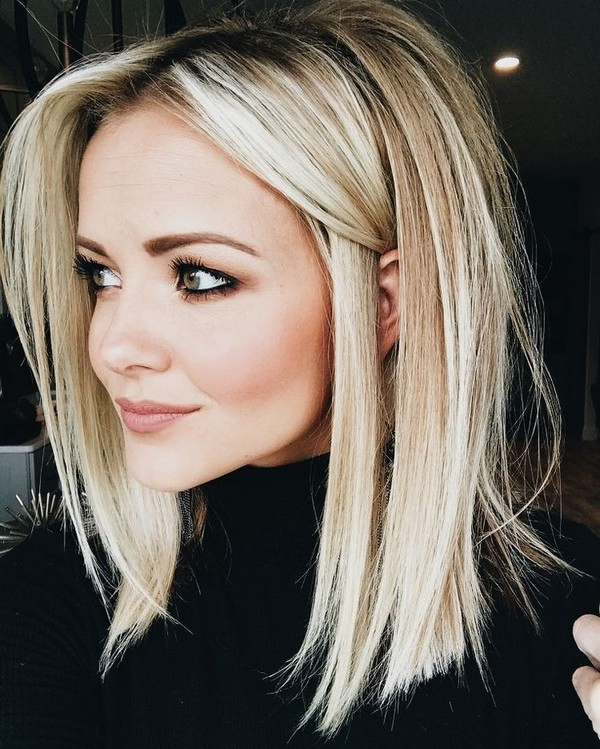 Your hairstyle should be able to highlight your natural features and accentuate your beauty.
Long Angled Bob Hairstyles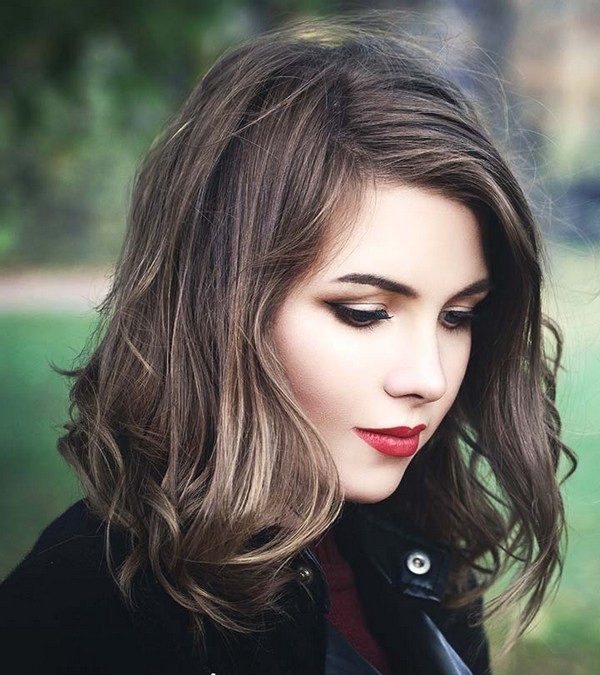 A long bob is super elegant.
Long Angled Bob Hairstyles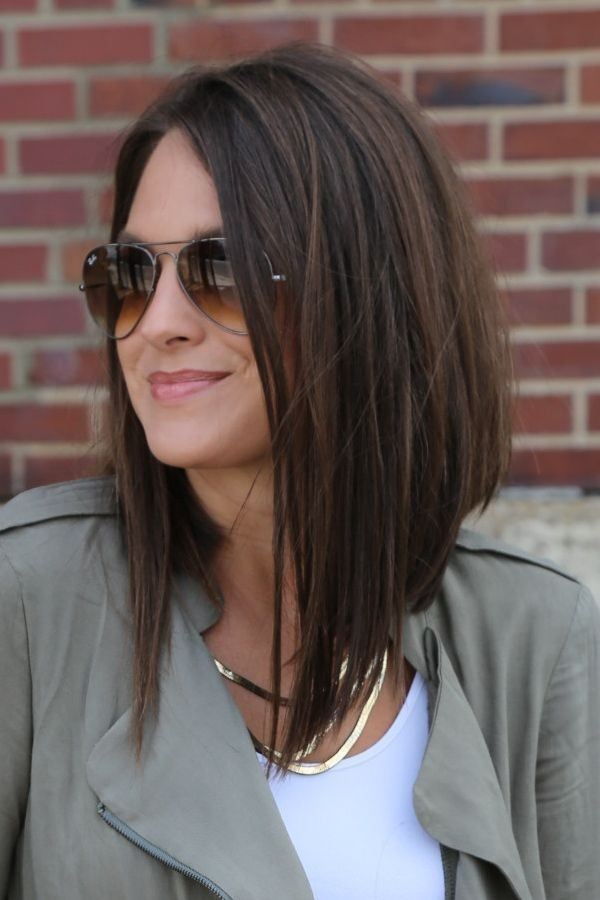 There are a lot of ways of styling a long bob, you can style it straight or with waves or curls.
Layered Bobs
Short layered bob hairstyles have returned and this time with a bang! These styles are not only sassy, but sweet, fashionable, and sultry. By adding layers to your short hair, its volume and texture will improve! It looks perfect on all women of any age.
Creating a layered bob hairstyle might be intricate. However, most often, the outcome exceeds your expectations. If you want to experiment with bobs then you can begin from long layered ones then proceed to the shortest stacked options.
Selecting the appropriate bob hairstyle for you actually depends on your hair type and face shape. Longer bobs are ideal for women with oval and round faces.
On the other hand, shorter bobs are perfect for girls with oblong and triangular faces. If you have thick hair then go for stacked bobs. Long layers are suitable for women who have fine hair.
Short Layered Bob Hairstyle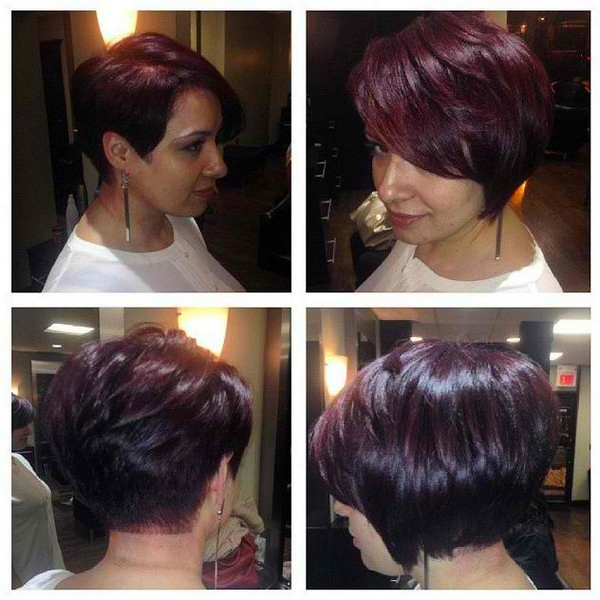 Short layered bob hairstyles are incredibly fashionable these days.
Blonde Layered Bob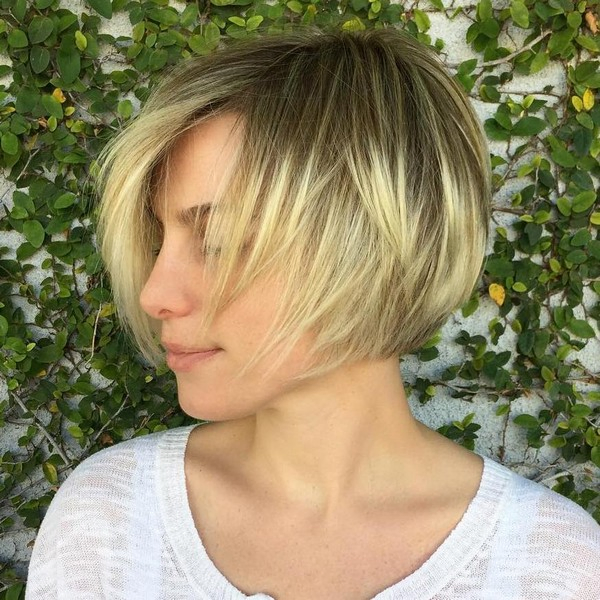 Due to the variety of lengths that are available, you can surely find a bob that flatters your face and fits your hair type.
Blonde Choppy Bob Hairstyles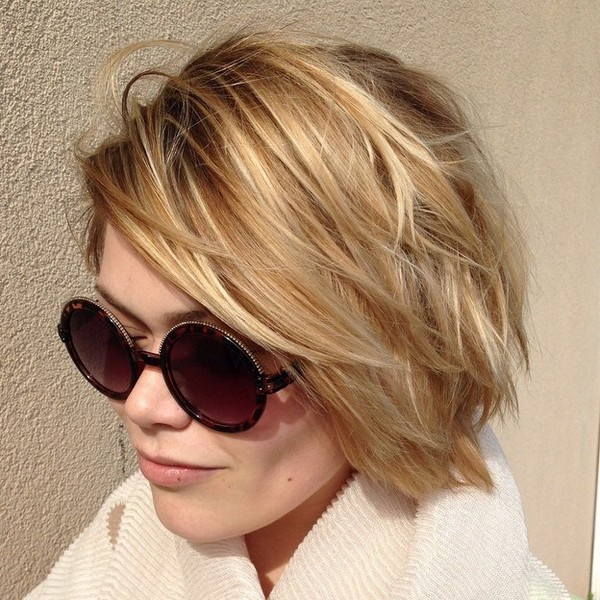 You can spice up your style with a choppy bob. Chopping off your locks can make you look younger and bolder.
Pastel Purple Layered Bob Hairstyles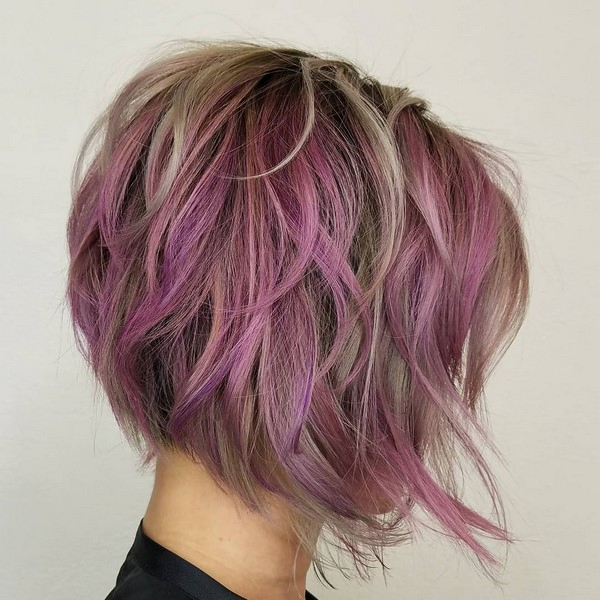 This colorful bob is worth a try! Bob's layering can either increase or decrease the volume of your hair and give you a modern chic look.
Stylish Layered Bob Hairstyles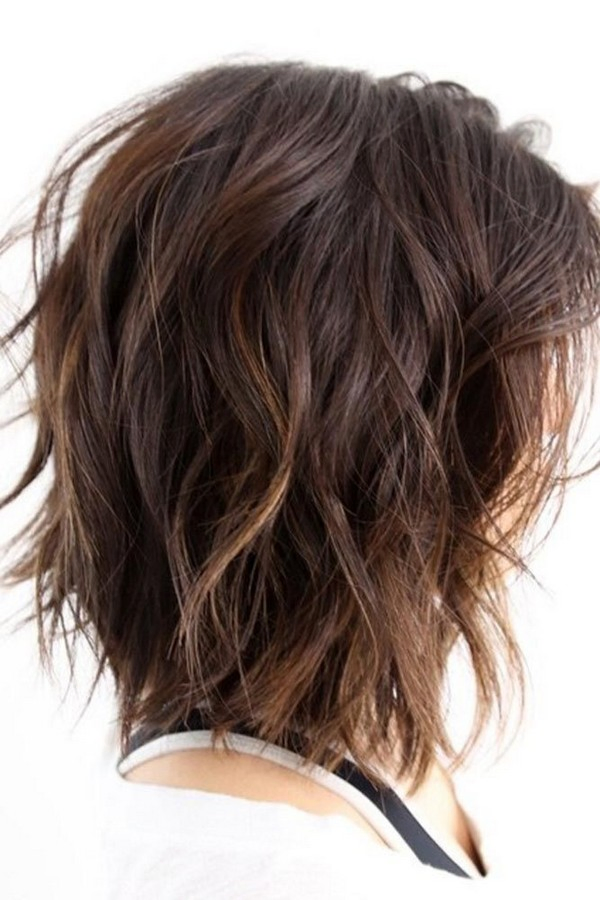 The trendiest long bobs feature magnificent highlights.
Wavy Layered Bob Hairstyles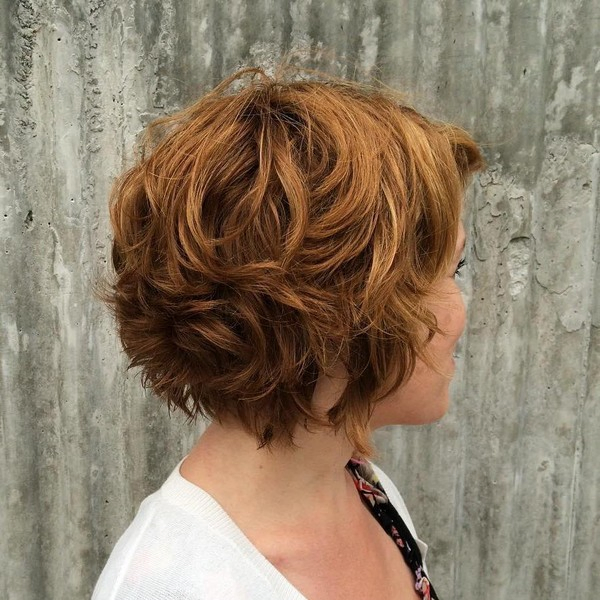 With naturally wavy hair, you won't have to spend a lot of time managing your hair in the morning.
Long Layered Bob Hairstyles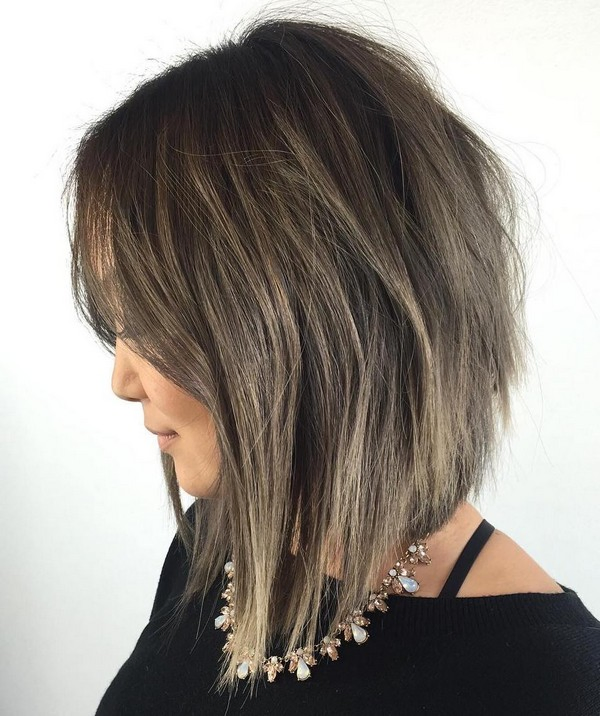 An inverted bob draws more attention to your face.
Layered Bob Hairstyles With Fringe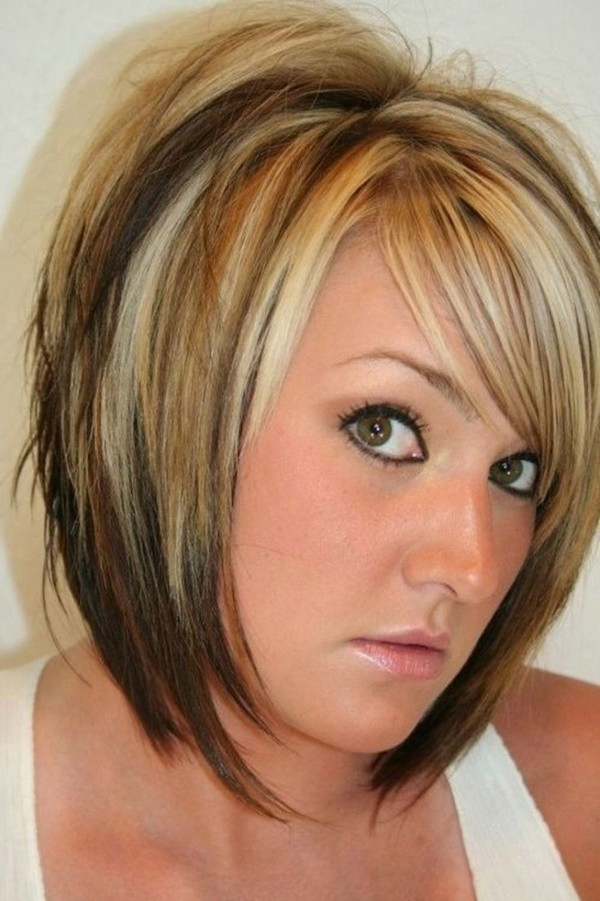 A long layered bob can be modernized by substituting the bangs' blunt edge with fringe.
Sexy Layered Bob Hairstyle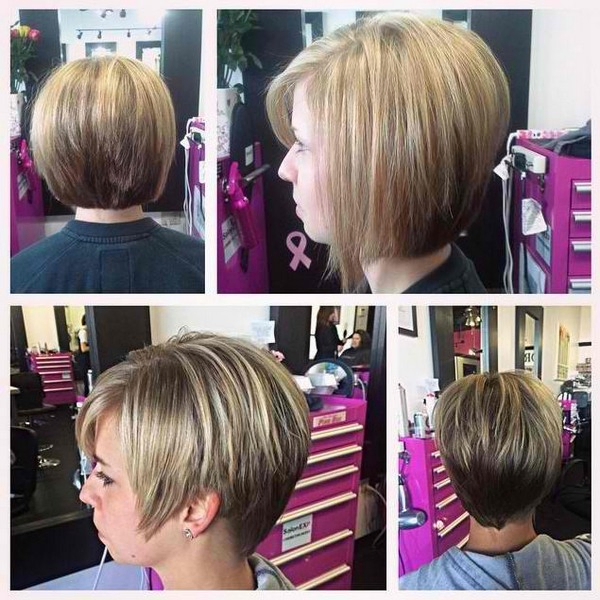 You can never get bored with your hair since there are a lot of exciting bob hairstyles that you can try!
Trendy Short Bob Hairstyle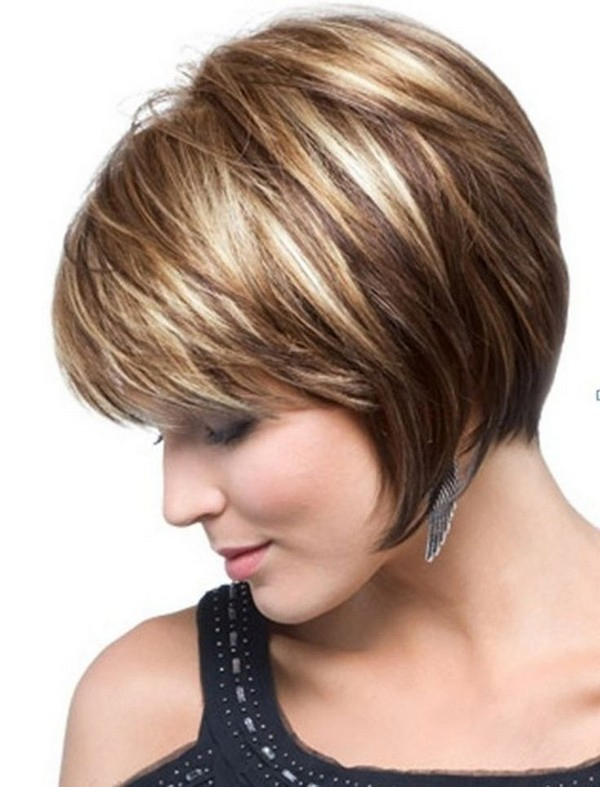 You can customize the right bob hairstyle to match your personality.
Wavy Bobs
Are you craving an extremely versatile hairstyle? If so, then opt for a wavy bob hairstyle! Women with wavy hair should go for bobs with texture and movement.
Alexa Chung is a great inspiration for this style. Keep in mind that bobs greatly depend on proportions. For instance, if you dreamed of wearing Jessica Alba's long, shoulder-skimming bob, then you should have a long neck so you can carry it well.
Most of all, bobs need constant maintenance. You have to visit your hairdresser every 5 to 6 weeks. Be sure to allocate some time to blow-drying and styling your bob. These are some important factors that you need to consider before chopping your hair.
If you have straight or fine hair, then you have to put some curls into it. In order to create natural waves on your hair texture, you can use hot rollers, a clipless wand,s or curling iron. There are a lot of ways of creating curls. Choose a tool that can make you feel comfortable while working on your desired look.
Beach Wavy Bob Hairstyles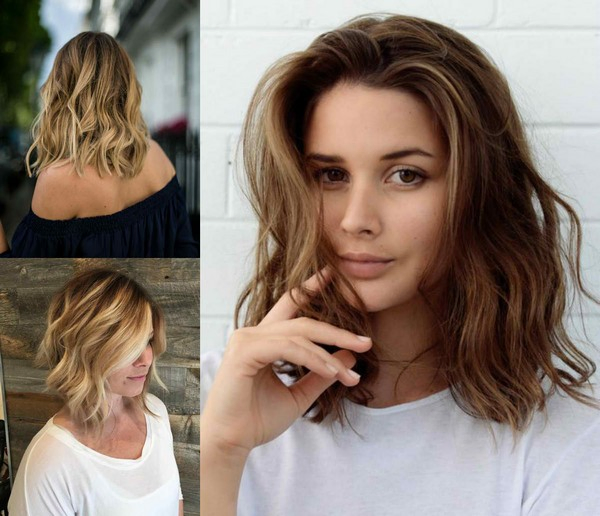 Regardless if summertime is over, this bob hairstyle still remains stylish.
Medium Length Wavy Bob Hairstyle
Keep in mind that the more layers, the more volume, making this hairstyle ideal for thin hair.
Blonde Wavy Bob Styles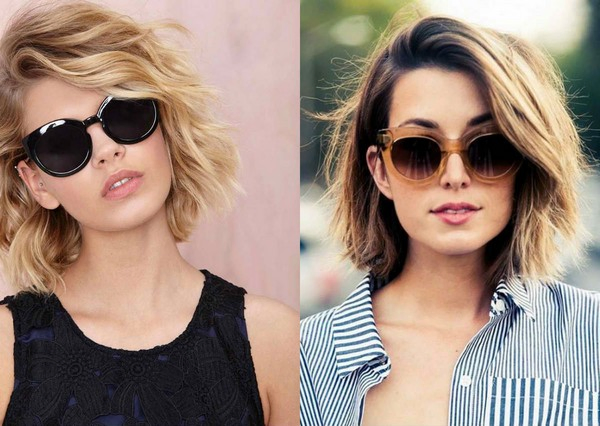 The wavy bob style looks casual.
Gorgeous Choppy Bob Hairstyles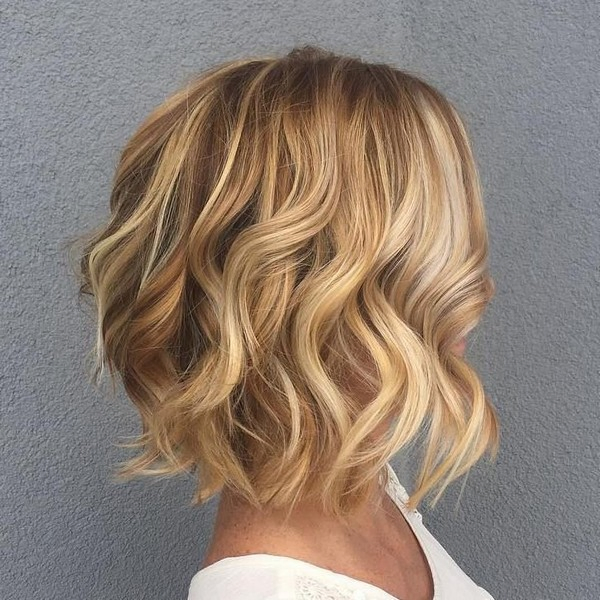 With proper care, styling your hair is much easier.
Messy Wavy Bob Hairstyles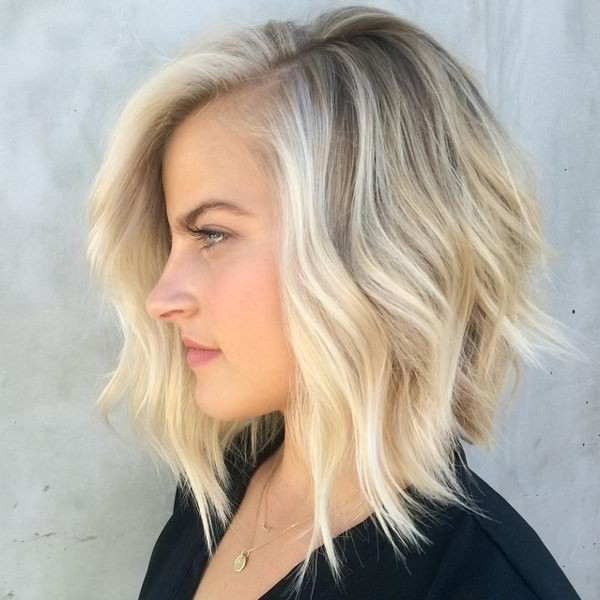 Bob hairstyles are extremely versatile and creative as well.
Curly Bobs
Most often, it seems that curly bobs are all the same. However, you can actually experiment with different textures and finishes. Try adding highlights and altering the size of your curls in order to create a unique and extraordinary style.
For a casual look, go for a messy curly bob hairstyle with a bedhead effect. Having neater elegant curls can make you look sophisticated.
Amazing Wavy Bob Hairstyles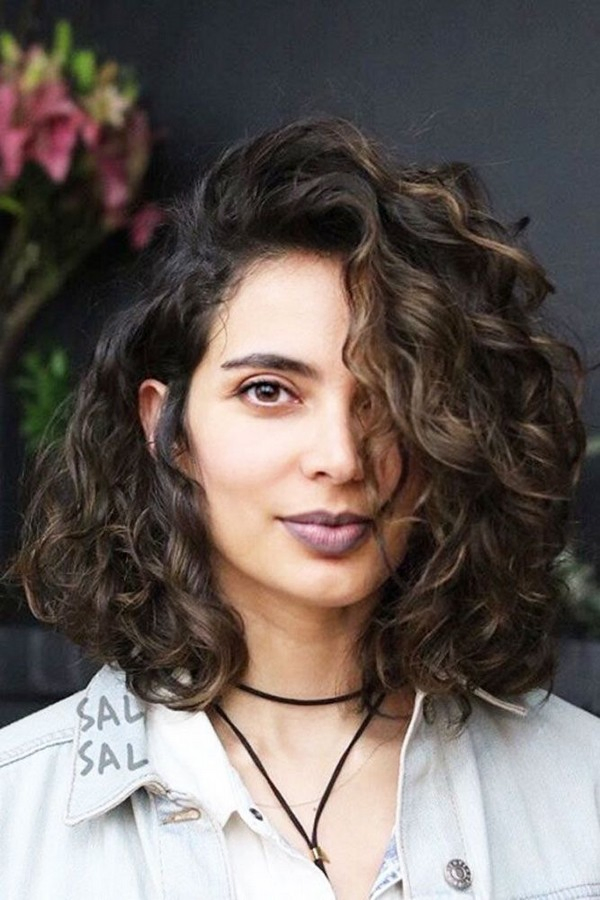 Wavy bob hairstyles will always be in fashion and look excellent with any hair length.
Curly Bob Hairstyles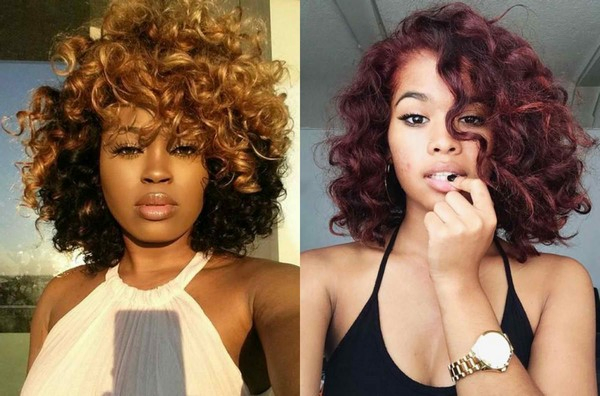 When it comes to curls, the first thing that comes to mind is femininity.
Bob Hairstyles With Curls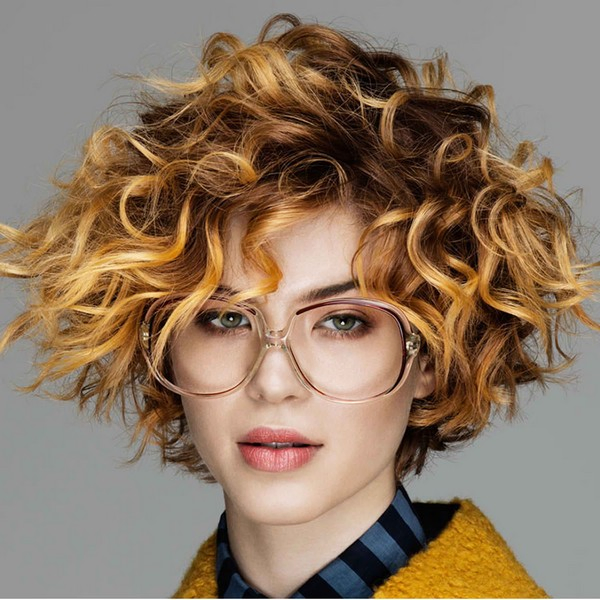 Curls can make any girl look more attractive and flirty.
Bob Hairstyles With Highlights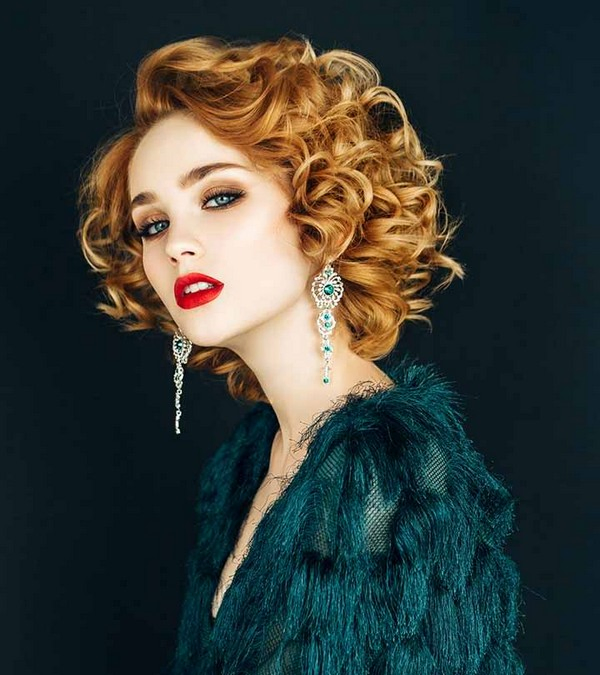 Bobs are highly popular because they can make any women look really sexy!
Weave Bobs
Want to make your hairstyle fuller? You can add hair extensions to add length or make your locks seem fuller. See how these ladies creatively added extensions to their hairdo!
Weave Bob Hairstyles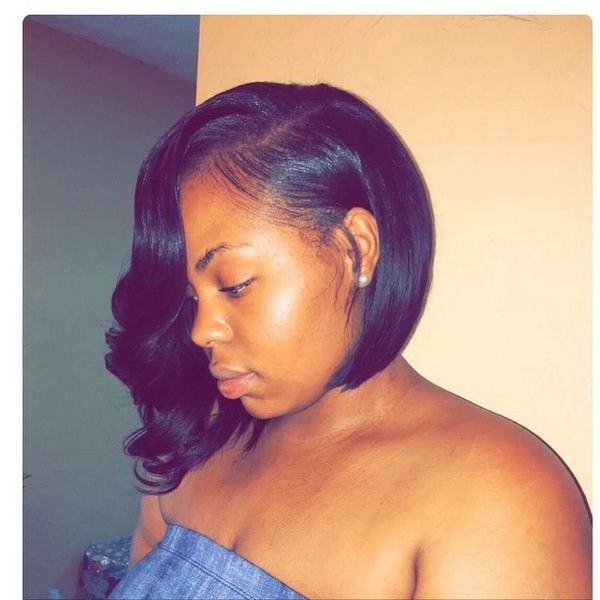 With all the variations of bob cuts, curly bobs are the most adorable.
Fabulous Weave Bob Hairstyles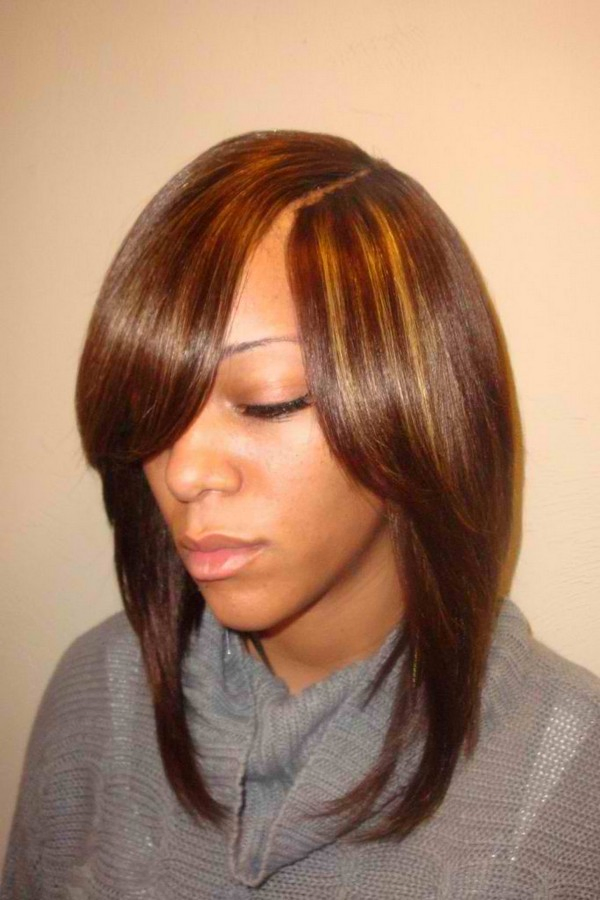 A weave hairstyle is done by sewing extensions into your hair to give you an entirely different look.
Short Weave Hairstyles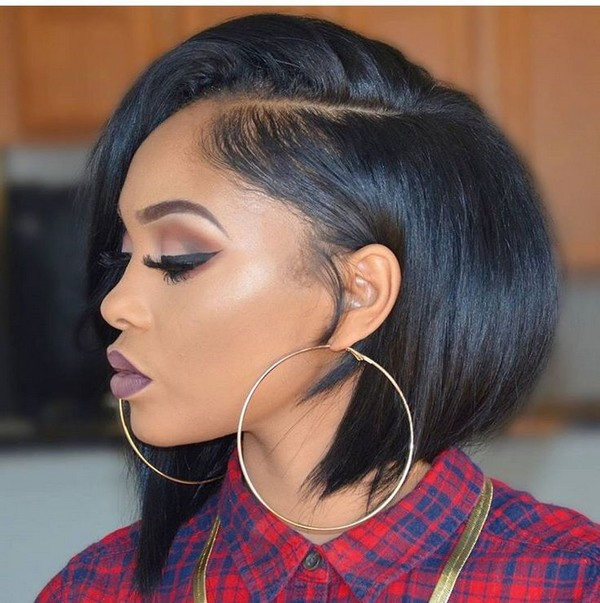 A weave hairstyle is an excellent option if you want to alter your look instantly.
Short Bob Weave with Side Bangs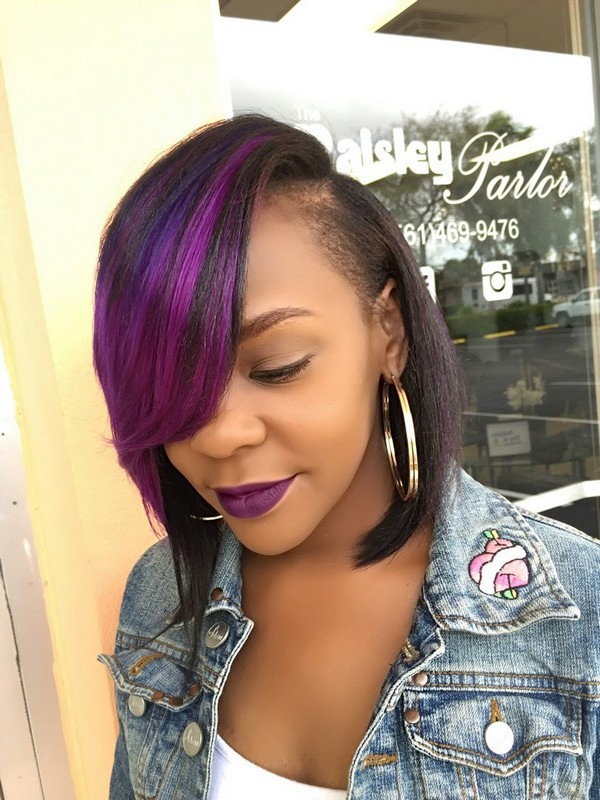 Weave bob hairstyles on thick hair can look amazing and suit all face shapes.
Long Weave Bob Hairstyles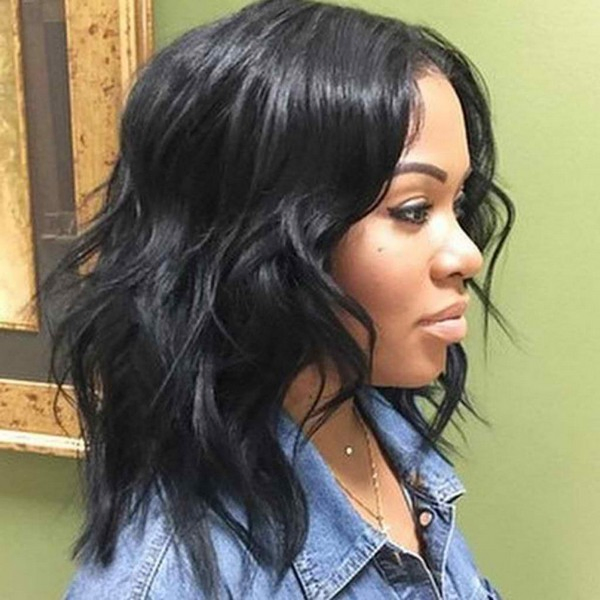 A weave bob is an excellent choice since they are in fashion at the moment.
Messy Weave Bob Hairstyle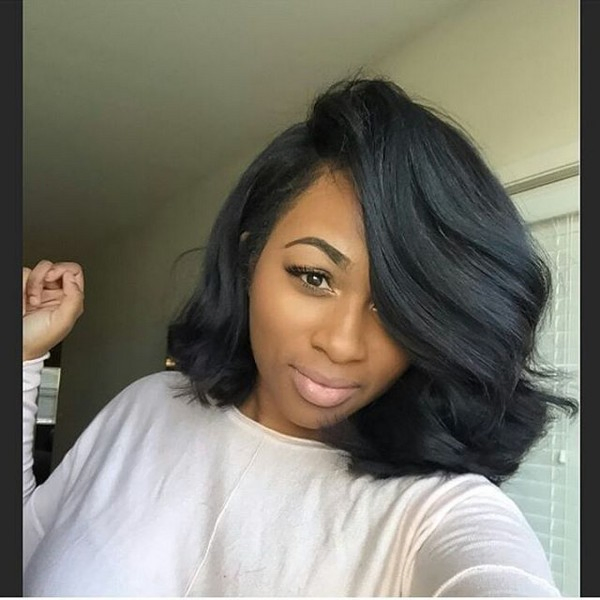 Messy bob hairstyles are easy to style, all you need is the right hair product for your hair type.
Hottest Bob Hairstyles
There are actually numerous options of bob hairstyles that you can choose from, aside from the standard bob haircut. Here are some of the hottest hairdos of this year.
Short Bob Hairstyles with Bangs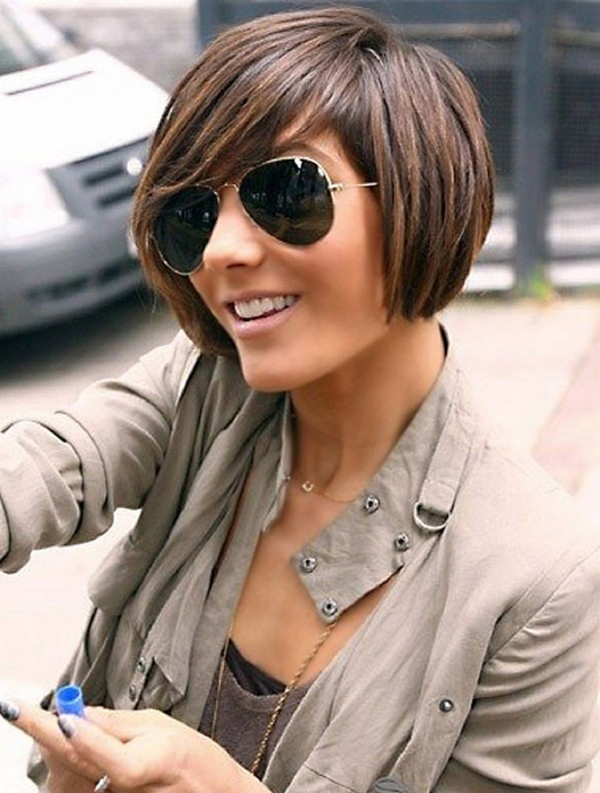 If you are going on a date, then you should go for sexy, appealing hairstyles.
Messy Short Bob Hairstyles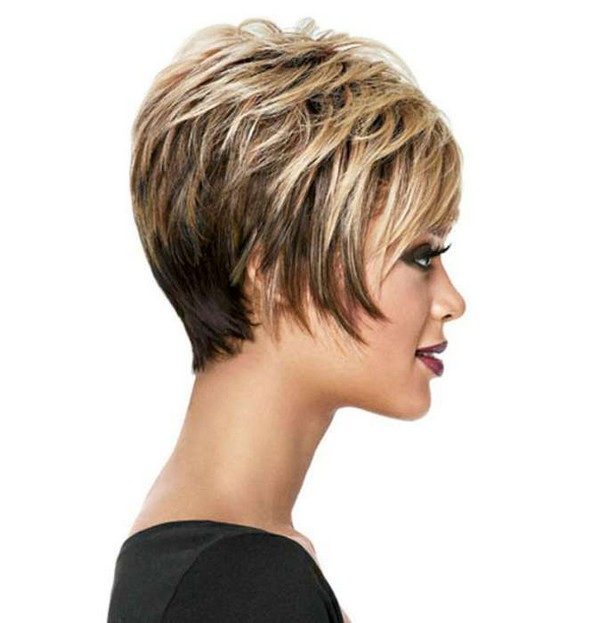 Regardless if you have rebellious hair, you can always make it look gorgeous!
Trendy Inverted Bob Haircut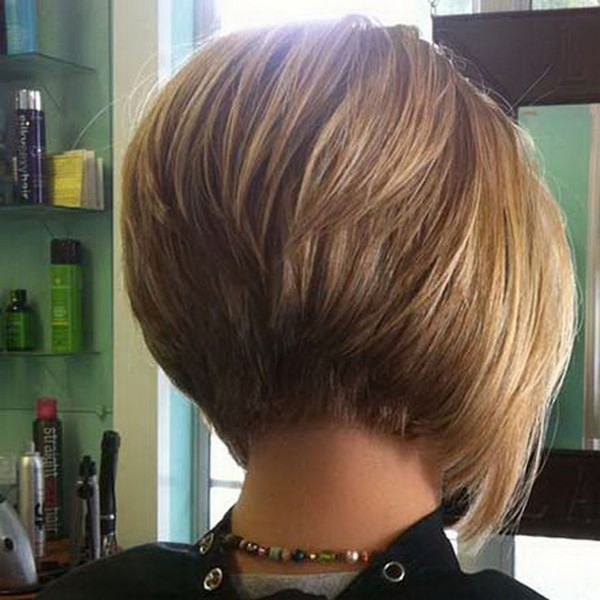 This bold style has been worn by career women as well as soccer moms.
Short Bob with Bangs
If you have been planning to cut your hair, then you don't have to worry when it comes to styling it.
Cute Bob Haircuts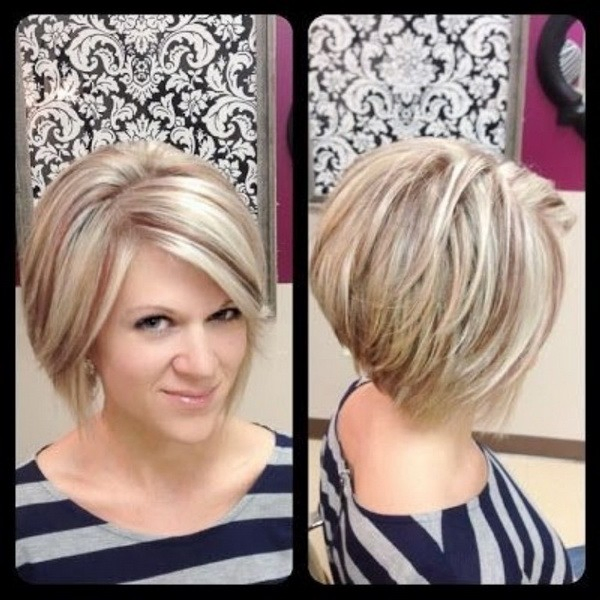 Want to change your look this fall? If so, then why not consider a bob haircut.
Short Stacked Bob Hairstyles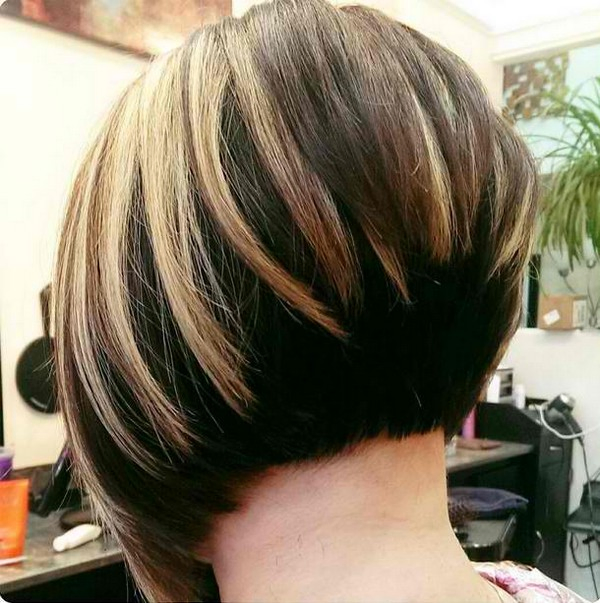 This is one of the most effortless styles out there.
Short Bob with Blunt Bangs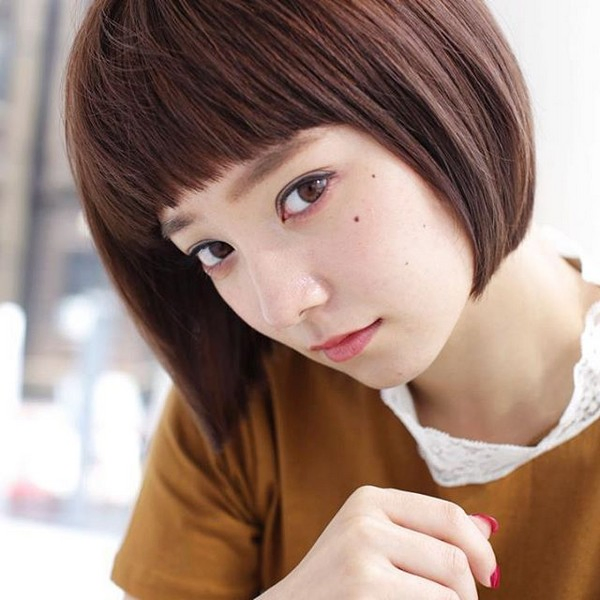 With short bob haircut, one style can be worn in different ways.
Short Choppy Bob Hairstyles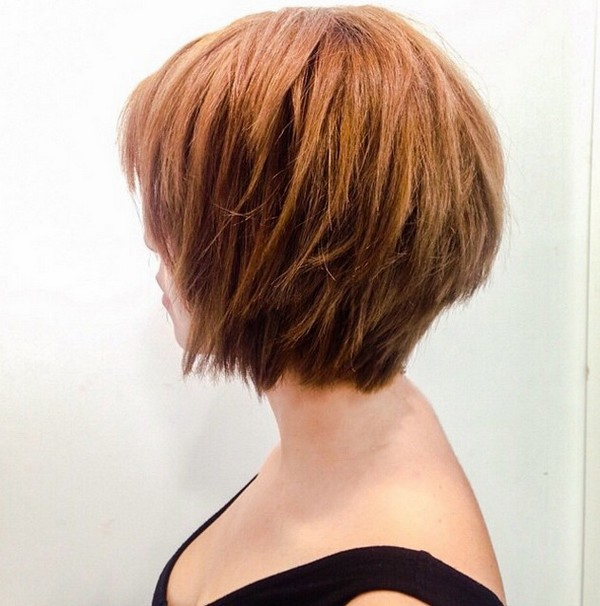 This haircut is ideal for creative people who want to experiment with their looks.v
Short Bob Haircuts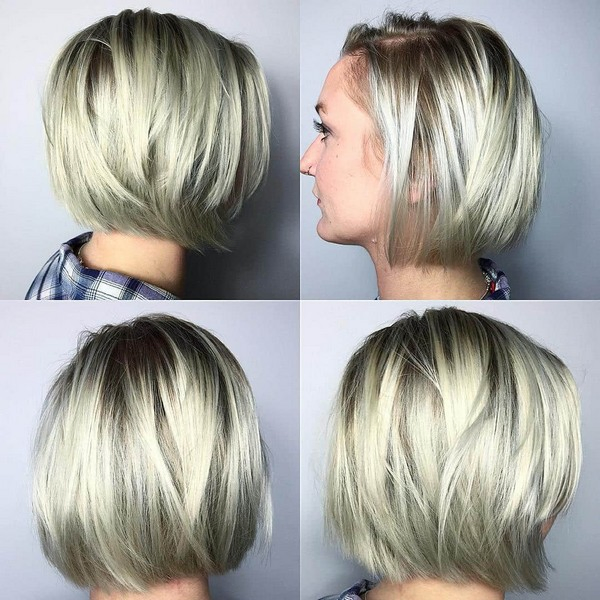 This is a classic style that can be worn by different types of women.
Graduated Bob Hairstyles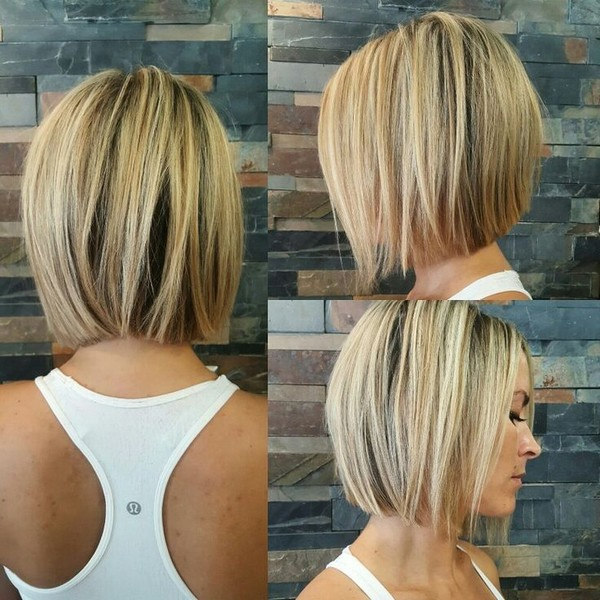 The divergence of length offers both volume and a pretty silhouette to your stylish bob cut.
Bob Hairstyles for Fine Hair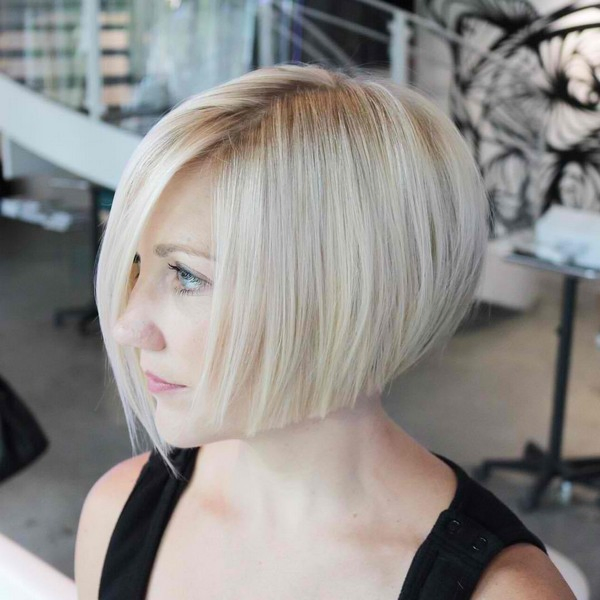 Bob hairstyles are in style and a number of women choose to cut their long hair and go for chin-grazing bob haircuts.
Choosing the Right Bob Hairstyle
The Bob haircuts are back. With this style, you can transform your look with just one simple chop. Almost everyone is rocking the bob, and it's time that you should too!
However, picking the perfect bob hairstyle for your hair type and face shape can be challenging. It requires some thought and commitment. But don't worry, since we have done some research and discovered that bob cut is a breeze!
Bob hairstyles are the most flexible and effeminate of styles. Keep in mind that it is important that you should get the proper length that is appropriate to your face. Yet, the best thing about this style is that it can be of any length from the jaw to the shoulder. Bob cuts can suit just about anyone!
The best Bob Hairstyles for your Face Shape
These days, almost everyone is getting a bob, thanks to famous celebrities such as Bella Hadid and Mila Kunis. However, you can customize the look and flatter your face shape by adding layers, fringe, or angles.
Heart-shaped Faces
For heart-shaped faces, you can keep your bob hairstyle longer. In this way, you can build weight at the jawline. At the same time, make width with flicks at the bottom.
Round-shaped Faces
If you have a round face then the best hair length is just a little below the chin. You can flatter your face shape even more by keeping all the hair at the same length on the sides.
Square-Shaped Faces
If this is your face shape then you can try out a bob that is just a little below or above the jaw. This will likely depend on what you find more flattering. Rather than having a super blunt cut, you can go for a softer, more texturized look.
Oval-Shaped Faces
Bob hairstyles are ideal for oval-shaped faces. You can wear anything from long to short or blunt. Best of all, it can be done on all hair types. From curls, layers, bangs, angles, and a lot more! You can keep it messy, tousled, smooth, or sleek.
Overall, bob hairstyles will never go out of style. You can even add some layers to customize your look so it can fit your style. Likewise, you can also add some highlights or ombre tones to your hairstyle.
A cute bob can actually accentuate and highlight your stunning features. If you have an active lifestyle, then you can simply choose "wash-and-go" style. Perhaps, you might want to experiment with various styles or you can go for a long bob cut.
You might want to wear your hair down or up in a classy updo. It's really all up to you. Would you dare to cut your own hair? For styling your bob cut, you can use a blow dryer. Adding long layers to your thin hair can add volume and texture to your thin hair. Let your bob hairstyle boost your personality.