Your 20s are a busy time. You may have traveled, perhaps settling into a career, probably had (having) your fair share of big nights out on the town. With all that action, a girl's gotta look the part and feel the part too!
Top Beauty Products every Girl needs
Nude nail polish
Nude nail polish looks cool and collected even if there are a few small chips, saving you a lot of time on touch ups. It also gives you a professional look wherever you go.
Bright nail polish
Bright red nail polish is a simple way to appear more confident and it's always in style. Get yourself the best quality to make it last. Higher quality nail polish is also somewhat less likely to chip.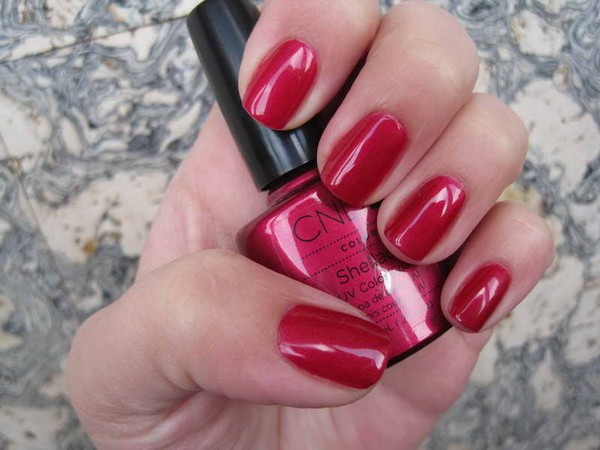 An epilator
Epilators are quicker, most are cheaper and just as effective for hair removal as waxing. The great thing about using an epilator for hair removal is that you allow yourself around two weeks fo hair-free time after each use. Beats shaving and is far more time-effective for a busy girl than going to the beauty salon for your regular wax.
A special tub for foot baths
This is particularly crucial if you spend a lot of time on your feet at workóand you probably won't have to spend a lot of money on these. All you need is a plastic basin large enough for your feet to sit in. You will love being able to soak your aching feet in hot water while you watch your favorite shows.
A high-quality face scrub
Unfortunately, acne doesn't magically end when you hit 20 or even when you turn 25. You might be a lot less likely to get acne at 25 than 15, but the occasional breakout is possible throughout most of your adult life. Stick with natural cleansers. A high-quality product will cost more but you'll find yourself using a fraction of the face wash you used before.
A nighttime mask or skin repair/anti-aging cream
It might seem terrible to be thinking about anti-aging creams in your 20s, but like eating healthy and exercising regularly there is really no better time to start than now. Stick with all natural ingredients and research any cream carefully before you buy it.
An eyebrow pencil
Unless you're blessed with perfect eyebrows, an eyebrow pencil will help you get the darker look that signals serious business. Over-plucking might have been cool when you were a teenager, but now full eyebrows are a subtle sign of maturity. Be willing to spend at least $20 to get the perfect eyebrow pencil.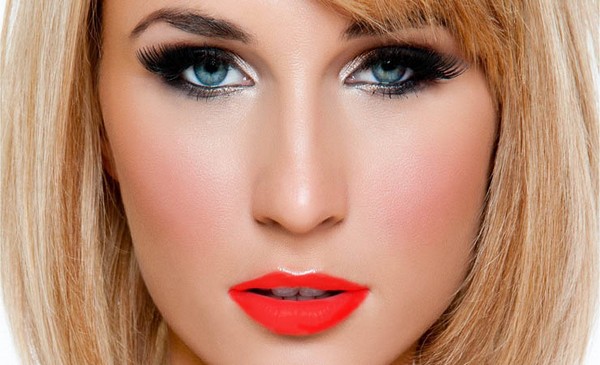 Airbrush makeup kit
If you haven't tried airbrush makeup then you seriously have been missing out. Airbrush makeup allows for longer-lasting†makeup, a beautiful smooth finish and the†majority of the best kits are actually fairly affordable. Do†yourself†a favor and look into this further!
High-quality creamy concealer
Hiding your baggy eyes after a long night is essential. Be willing to spend some extra money to get a really high-quality cream foundation that will actually cover the bags under your eyes.
An expensive stick of lipstick
Having your lipstick rub off on your wine glass is one thing when you're a teenager but it's totally different when you're in your mid-20s(although it might help you find your glass if you've had a little too much). A single $20 stick of lipstick in your favorite shade of red will bring out the color in your skin and make you feel like you're on top of the world.
Dry shampoo
Dry shampoo is pretty much a miracle that makes it so you can go a day or two without washing your hair normally once in a while. It takes only a couple of moments to apply and a couple more to really take effect, making your hair instantly clean without any of the hassles of drying and styling.
An expensive bottle of perfume
This is definitely about pampering yourself and feeling great. Every woman should have an expensive bottle of perfume she loves to put on when she's going out to a fancy dinner party or another large eventóor just when she wants to feel better. Be willing to spend big on this; a lot of great perfumes are upwards of $80, but a single bottle can last you an incredibly long time.
A fancy candle
All right, all right, it doesn't directly make you more beautiful but a fancy candle can help you actually relax. Rest and relaxation are two of the most important things you can get to preserve your youthful beauty, so anything that encourages you to relax is worth the splurge.
A reusable water bottle
Drinking more water can help you overcome pretty much any health issue. It can help you lose weight, have more energy and avoid disease. The fluoride found in most tap water can prevent teeth from decayingóand we all know how important your smile is to your beauty. And it can cleanse toxins from your body, especially your skin. A reusable water bottle encourages you to drink more water, is much cheaper than bottled water and eliminates the health risks caused by the BPA in most plastic water bottles. Get a metal one that keeps your water cold throughout the day to enjoy it even more.
Bonus: Piecings
If you want to go a unique and extraordinary route that sets you apart from others, you should consider getting some body jewelry. You don't even have to get pierced as you have some stunning fake septum piercings or earrings that go in without poking any holes in your beautiful body!
This might seem like a lot, but staying beautiful and young has never been easy and it certainly has never been cheap. Invest in your beauty now and you can feel good about yourself every day for years to come. Having healthy teeth can also give you more confidence.
Hi Guys, Lize Gonzales here! I'm your beauty expert. I am a makeup artist and a co-owner of a beauty salon. Growing up, information about beauty and hygiene simply weren't very available to me so I promised my younger self that one day, I'll make all beauty and personal care information available to everyone! Our beauty salon focuses on providing nail and makeup services (for Women and Men), and movie-set preparation and events. Making this online journal for beauty trends, tools, and techniques would not have been easy if it weren't for Denver. I write as many tips, tricks, and guides about makeup, nail care, and skin care, while occasionally sharing my favorite beauty products and tools. On the other hand, Denver takes care of all the hairstyle guides for me.