For most women, whether you are a student or a working professional, makeup is an integral part of your daily routine to make yourself look more presentable. While you can separately purchase makeup products, we recommend buying a makeup kit as a practical way of saving both time and money.
In this day and age, there are a variety of makeup kits available on the market. However, for beginners, you need to be able to choose the right products that makeup all the basic tools you need for your beauty regime.
We understand that the task of selecting and assembling your makeup kit can be overwhelming so before you carry on with the challenge we suggest that you read our insightful tips first.
Best Makeup Kits Quick Overview
A basic makeup kit must include all the essentials for a daily beauty routine. Since every individual has different beauty staples, it can be tough to determine one appropriate makeup kit for all.
To give you an idea of the best makeup kits available right now, take a look at our roundup of makeup kits that incorporate all the essential products that every beginner will need.
Makeup Kits Reviews
Below, we've compiled a list of our favorite makeup kits and gift sets for beginners that have been tested and approved by our team along with our in-depth reviews.
1. SHANY Fierce & Flawless All-in-One Makeup Kit
The SHANY Fierce & Flawless All-in-One Makeup Set is designed for the bold and the beautiful. With 15 highly-pigmented matte colors and shimmery eye shadows, blushes, bronzers, and lip glosses, this multi-purpose kit is perfect for achieving a full-face look.
This jam-packed makeup kit for beginners is also 100% cruelty-free with SHANY Cosmetics being proud members of PETA.
What's more, this makeup kit's versatile design and wide color options make it an ideal gift for both makeup professionals and beauty beginners. Here's what you can find inside the makeup kit:
15 square-pan shimmer eyeshadows
2 powder blushes
1 bronzer
1 highlighter
3 mini applicators for eyes and lips
15 creamy lip colors
Compact mirror
With so much makeup to choose from, your color combinations will be endless and you're guaranteed to have a lot of fun experimenting with your makeup routine.
2. Maúve Carry All Trunk Train Case Makeup Kit
The ultimate essential in beautification, the Maúve Carry All Trunk Train Case Makeup Kit includes everything you need to create a full-face of makeup.
This multi-tier beauty set with a reusable aluminum case offers everything from eyeshadows to blushes, to gel eyeliners giving you all the most practical tools as a beginner. Check out our list below to see what's included:
1 mirror
24 eyeshadows
4 lipsticks
2 lip glosses
3 lip gels
2 highlighters
2 blushes
4 applicator brushes
1 lip brush applicator
1 pencil lip liner
1 pencil eyeliner
1 nail file
1 toe separator
In addition, all products and formulas distributed by Maúve Cosmetics are fully tested and approved by the FDA.
It's crucial that you only wear makeup that has been tried and tested by the FDA or your country's equivalent to ensure safe ingredients that complement all skin types, pigments, and skin tones.
3. Ecvtop Professional Makeup Kit
This makeup kit is not as elaborate as the other beauty sets we've seen, but it's still an adorable little compact set with the basic beauty essentials. This leopard print case is a great option for keeping your makeup essentials organized and is also the most affordable makeup set on our list that would make the perfect gift for anyone who is a first-timer with makeup.
This multi-purpose travel-sized makeup kit is packed with all the fundamental beauty products for young women learning to apply makeup. Here's a list of everything included in this makeup kit:
20 eyeshadow colors
1 double-sided eyeshadow brush
5 lip gloss colors
2 blush colors
1 face powder
1 concealer
1 mirror
With over 30 features, this charming makeup kit has all the key necessities that can help beginners learn and apply makeup easily without any extra obstacles that may be confusing for those just starting out.
4. MAC Eyeshadow Palette
With MAC Cosmetics being one of the most influential leaders in the makeup industry, a MAC makeup kit for beginners is definitely a product to add to your list.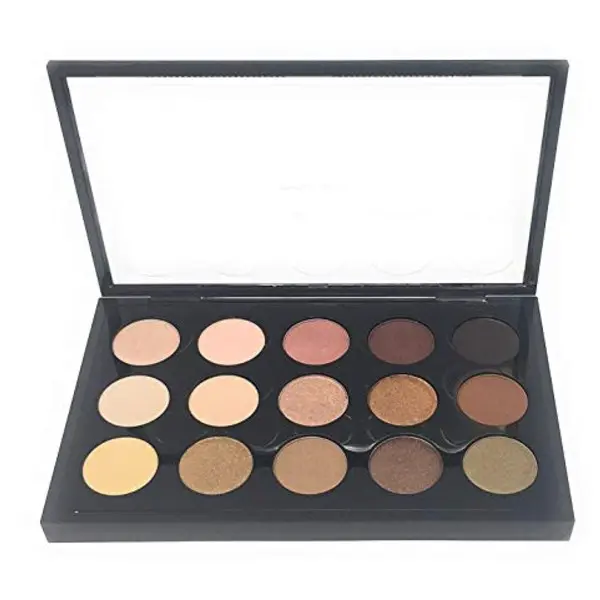 MAC sells a whole A-Z list of makeup products for every level of expertise but in the case of makeup beginners, the MAC Eyeshadow Palette is an ideal item for your everyday beauty regime. Check out the list of amazing features that come with this professional eyeshadow palette:
15 iconic neutral shades
Highly pigmented powder
Eyeshadows available in a variety of textures
1 mirror
MAC caters to all levels of makeup experiences and the products are endless. For beginners, intermediate, and expert makeup artists, you can find essential products like primer, brow gel creme, blush, powder foundation, liquid foundation, eyeliners, eyeshadow palettes, the list goes on.
5. Sephora Igloo Palace Blockbuster Collection
Another notable brand in the makeup industry and the most expensive product on our list is Sephora and their Igloo Blockbuster Palette that promises to give a whole new dimension to your makeup.
This multi-functioning, slide-out makeup kit gives you infinite opportunities to play around and experiment with when it comes to makeup especially for those who are newbies. Here's what this abundant makeup kit includes:
60 eyeshadows
24 lip glosses
8 cream eyeliners
4 brow powders
6 blushes & bronzers
6 highlighters
1 eye pencil
2 makeup brushes
From this makeup set, you can choose from a variety of satiny, matte, or shimmery eyeshadow shades. With all of these countless colors available at your fingertips, you can quickly go from beginner to makeup expert in a matter of days.
6. The SHANY Beauty Cliche – Holiday Makeup Palette – All In One Makeup Set
With the SHANY Beauty Cliche – Holiday Makeup Palette – All In One Makeup Set, you'll never have a shortage of eyeshadows to choose from. This impressive beauty set offers over 150 product features that are perfect for those who love to experiment with colors and elaborate designs.
For the amount offered in this makeup kit, this product is very reasonably priced and definitely one the more affordable, high-quality makeup kits on our list. Check out what's included in our list below:
120 square-pan matte eyeshadows
2 large bronzer and highlighter palettes
2 dual-sided mini eyeshadow applicators
1 blush brush
2 mirrors
With its multi-purpose makeup designs and plentiful color options, this makeup kit is an ideal gift for both beauty professionals and beginners.
7. BR Beauty Revolution Makeup Artist Kit
If you are seeking a compact kit with a wide range of products that you can fit in your purse then the BR Beauty Revolution Makeup Artist Kit is a product you need to check out. Even with its travel-friendly size, it contains over 50 products.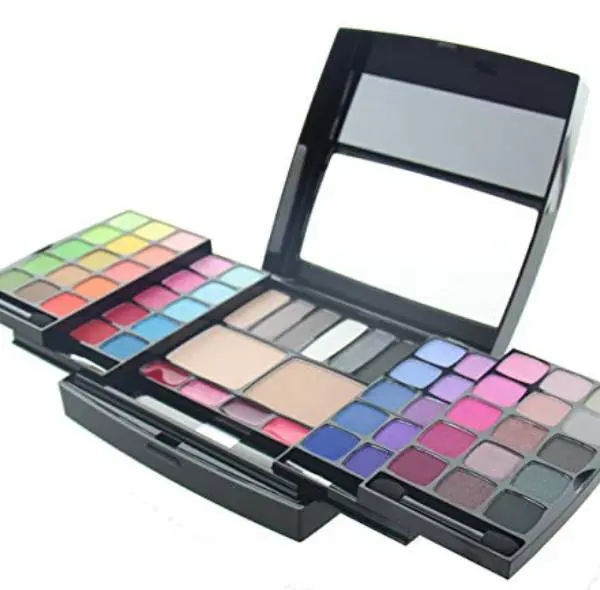 This adorable compact case of versatile colors and makeup accessories is perfect for those learning how to apply makeup. This beauty set allows you to experiment with various textures and, colors, and contouring powders. Here's a list of everything this product includes:
36 eyeshadows
8 lip glosses
6 face powders and blushes
4 eyeshadow applicators
2 eyebrow brushes
2 mascara brushes
The good news about this makeup kit is its budget-friendly price that is highly suitable for beginners.
8. Maúve Train Case Makeup Kit
Makeup newbies will absolutely love the Maúve Train Case Makeup Kit because of its compact size with so many beneficial products inside.
With high-quality ingredients, this makeup palette offers an assortment of colors for your personal preference as well as including the appropriate shades for your complexion.
This beauty kit is loaded with apparel and accessories in different compartments that make up the essential tools and applicators for applying all the beautiful products that this set has to offer.
This jam-packed travel size makeup kit for beginners comes with all the practical tools and beauty essentials that every newbie needs. Take a look at everything this beauty set includes:
Portable train case
35 circle-pan eyeshadows
4 blushes
3 highlighter
3 lipsticks
1 lip gloss
1 eyeliner pencil
1 lip liner pencil
1 concealer
1 eyebrow powder
1 eyebrow wax
1 face primer
body glitter
For beginners, you can use this makeup kit to camouflage skin problems such as blemishes, scars, birthmarks, and dark circles.
9. SHANY Beauty Book Makeup Kit
The SHANY Beauty Book Makeup Kit is designed to fit in your purse, school bag, or your carry-on luggage for a light-weight beauty product when traveling.
Inspired by the compact shape of a book, this makeup kit opens out to feature timeless shimmer eyeshadows, lip glosses, and powdered blushes. Keep reading to learn about the full list of products below:
26 shimmering and matte eyeshadow colors
12 lip glosses
3 lip creams
3 powdered blushes
2 highlighters
3 eyeshadow applicators
2 blush brushes
1 mascara
2 eyebrow pencils
1 double-sided eyebrow brush
1 mini mirror
This stylish kit has everything you need for a full makeup look and its sleek compact design allows for easy portability. This makeup kit is a perfect beauty set gift for teens and makeup beginners.
10. Pure Vie Professional All-in-One Makeup Kit
In case you want a kit that you can use for special occasions and not just your daily beauty routine, then the Pure Vie Professional All-in-One Makeup Kit is one that we highly recommend.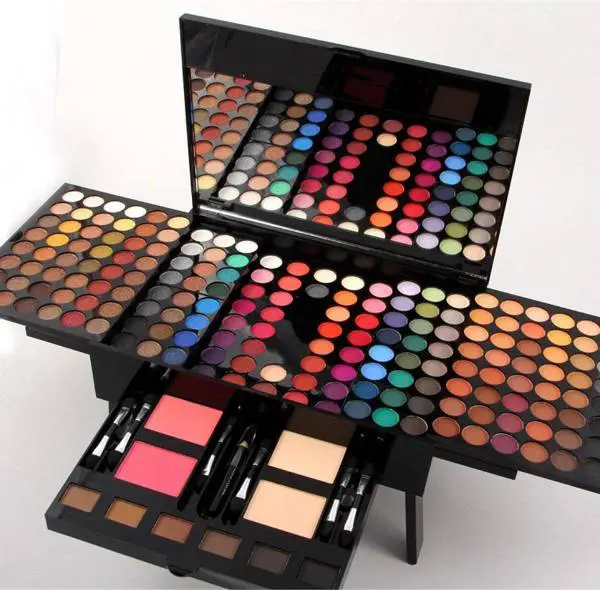 This affordable, water-proof makeup kit can even be used as a bridal beauty kit with over 180 eyeshadow colors, blushers, and application tools. For the full list of makeup products, check out below:
90 shiny eyeshadow colors
90 matte eyeshadow colors
2 face powders]2 blushes
1 eyeliner pencil
6 sponge brushes
6 eyebrow brushes
This elaborate makeup kit is perfect for beginners as it consists of all the essential beauty tools plus additional rich colors for every skin tone.
11. Best Pro Eyeshadow Palette Makeup Kit
Meanwhile, if you are just looking for a handy eyeshadow palette that you can use for both day and night, then the Best Pro Eyeshadow Palette Makeup Kit is exactly what you need.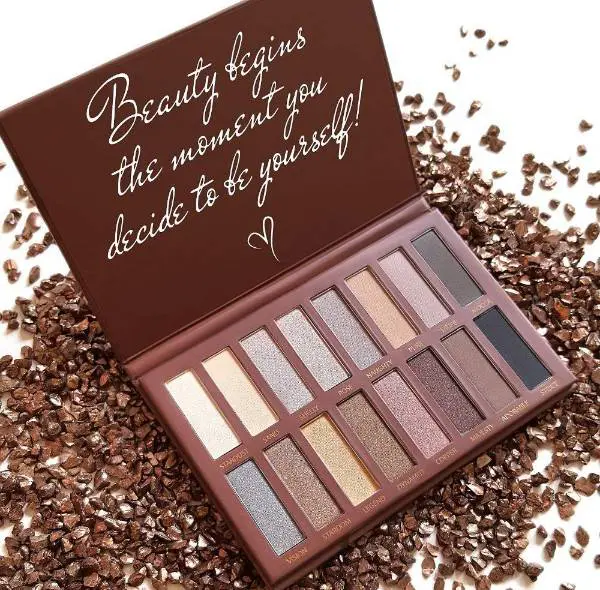 This affordable eyeshadow palette has all the nude shades and colors that are essential for creating a natural look.
As well as offering colors for a daytime look, this compact eyeshadow palette also includes shimmering dark shades for creating a sexy smokey-eyed look. Here's a full list of the product's features for you to consider:
16 pigment-rich colors
Rose golden to royally dark brown eyeshadows
Shimmering highlights
This is a much-loved makeup product amongst beauty enthusiasts and makeup beginners with a high rating of 4.5 on Amazon.
12. ETA Ultimate Combination Mineral Makeup Set
You can't go wrong with this ETA Ultimate Combination Mineral Makeup Set. With over 50 colors and makeup features to choose from, this affordable beauty set provides all the basic tools for beginners.
Customers who bought this makeup kit reported the eyeshadows and powders to be long-lasting, high-quality makeup products. Take a look at what this amazing beauty set has to offer in the full product list below:
48 eyeshadow colors
8 lip creams
8 blushes
1 lip gloss
4 face powders
1 mascara
2 eyeshadow applicators
1 mirror
This user-friendly, reasonably priced makeup kit is a hot commodity for those looking to learn how to apply makeup. This beauty set is also an excellent gift option for teens who are new to the world of makeup.
13. Charmcode All In One Makeup Gift Set
Last on our list but certainly, not least is this Charmcode All In One Makeup Gift Set that is ideal for beginners looking for a natural, unique look.
If you're looking for a versatile makeup kit to suit both a day and night look, this Charmcode Kit will be your best friend.
This makeup set consists of 132 colors all-in-one complete cosmetic starter set that includes all the supplies and tools you need to do beautiful, quality makeovers for every occasion. Here's exactly what this makeup kit includes:
94 colorful eye shadows
12 lip glosses
12 concealers
5 eyebrow powders
3 face powders
3 blushes
3 contour shades
2 Lip Liners
2 Eye Liners
4 Eyeshadow Brushes
1 Mirror
With this mak-up kit, you can keep everything organized and safely stored for home or travel and a wonderful gift for Christmas, Holidays, Birthdays & beyond.
How to Choose the Right Makeup Kit for Beginners
Take our advice, there are two essential rules that you need to consider before buying any makeup kit, which we've outlined below for you. Don't worry, we always have your back! Here are some of the things you need to know when selecting the best makeup kit for your skin and facial features.
Makeup Kit Price
If you just started using makeup and you are currently on the lookout for dependable products, know that most makeup kit prices range from approximately $12 to $500. Of course, if you opt for popular brands, be ready to fork out a significant amount of cash.
The good news is, for beginners, it's best to start out with premium yet affordable brands until you find a product that works best for your skin type as well as your budget.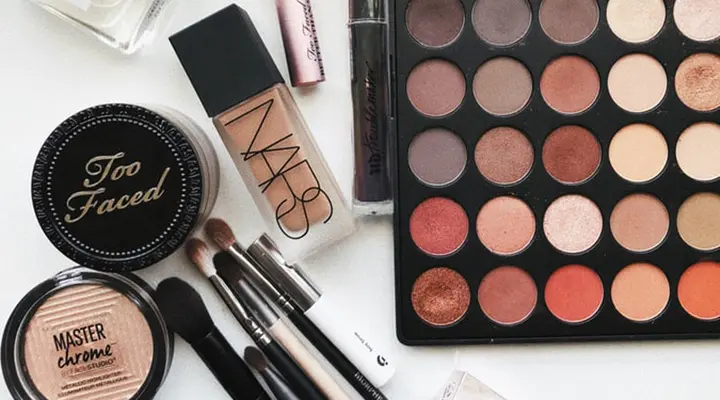 Makeup Kit Brand
Always consider the brand according to your budget. There are amazing drugstore products such as Maybelline, Revlon, and L'Oréal that are perfectly safe and affordable for beginners, which are also just as good as other high-end brands like MAC, LORAC, Kat Von D, and Sephora.
If you wish to practice with a basic makeup kit, we advise starting with a budget-friendly brand then discover the products that you want and ones that will suit you as you go along.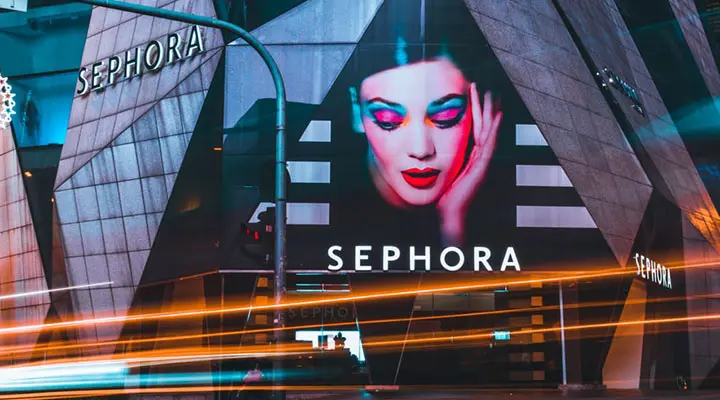 The Basic Makeup Kit List
In case you're wondering what every basic makeup kit should have, we've created a list of the essential products that you need in order to complete your makeup kit for a successful daily makeup routine.
Foundation
You can apply foundation by using a sponge or makeup brush. Sponges are great for absorbing the foundation which in turn only applies the appropriate amount of product to your skin. Whereas a foundation brush works by adding more coverage to your skin.
If you only require a light coverage, you can always look into using a tinted moisturizer.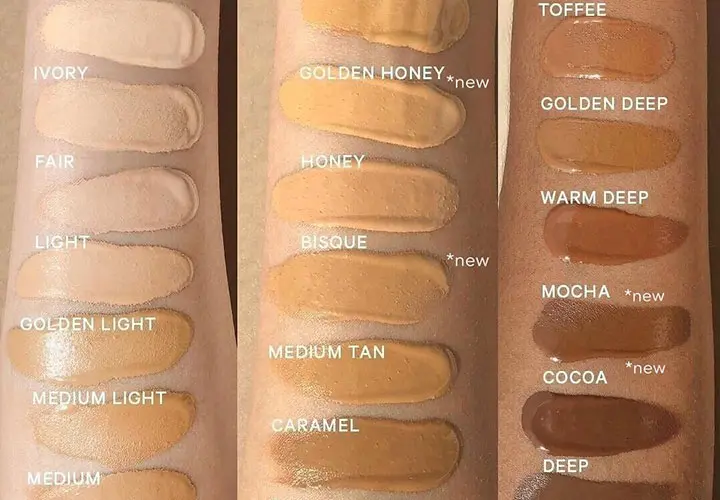 Our Favourite Foundation
Here's our recommendation for the best foundation for beginners:
Concealer
A definite staple to your makeup kit is concealer. While it can seem difficult for a beginner to apply this makeup essential, it's so important for hiding any blemishes or discoloration.
You can use concealer under your eyes to cover any dark circles or bags, as well as any acne scars or pimples.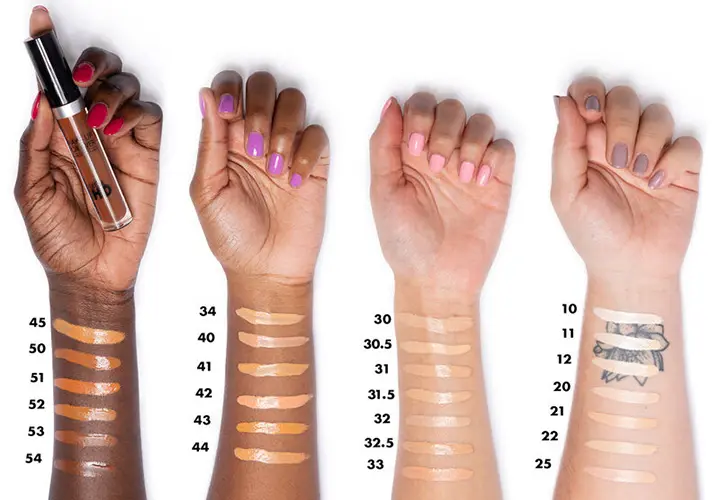 Our Favourite Concealer
Here's our recommendation for the best concealer for beginners:
Highlighter
Highlighter is a great makeup staple for adding some glow to your face. You can use a highlighter for underneath your brow bone and under your eyes to accentuate areas that are usually shadowed by other parts of your face.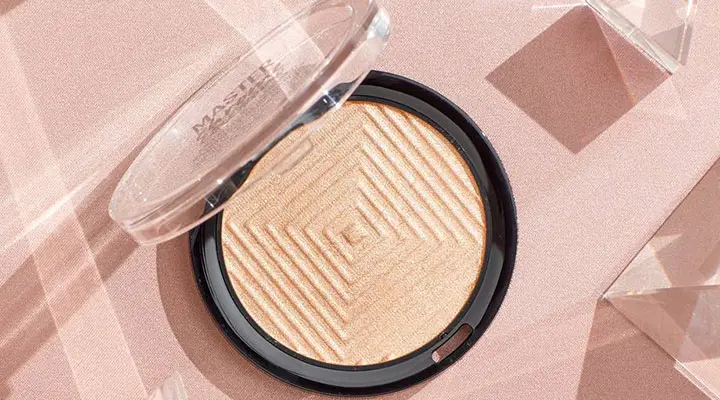 Our Favourite Highlighter
Here's our recommendation for the best highlighter for beginners:
Blush and Bronzer
To make your natural facial features stand out, use some blush and bronzer as a contour for your forehead, cheekbones, jaws, chin, and nose. Only apply blush to your cheekbones while using a bronzer on your lower cheek and forehead.
See the image below for a more in-depth visual guide.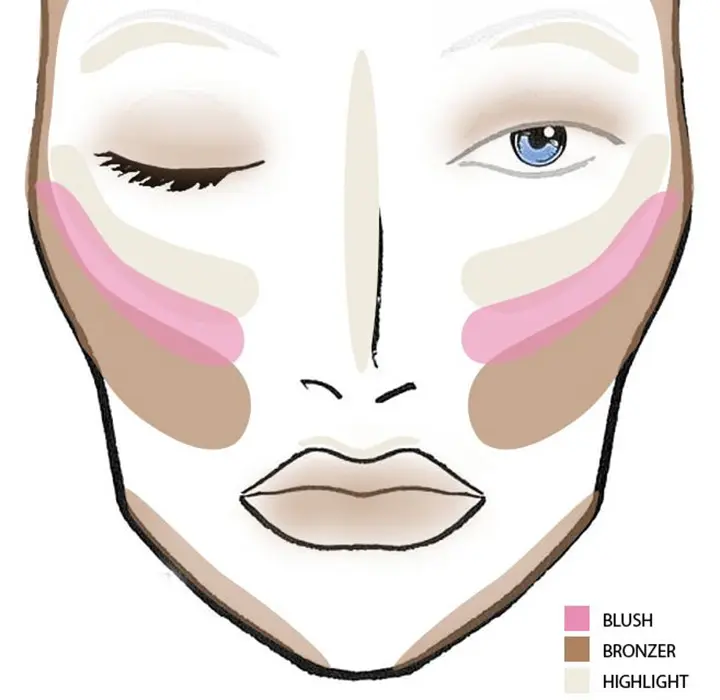 Our Favourite Blush and Bronzer Set
Here's our recommendation for the best blush and bronzer for beginners:
Eyeliner
Makeup beginners can opt for a simple pencil eyeliner since it's one of the most user-friendly eyeliners on the market. With the correct amount of eyeliner, you can quickly transform your day makeup into a beautiful evening look.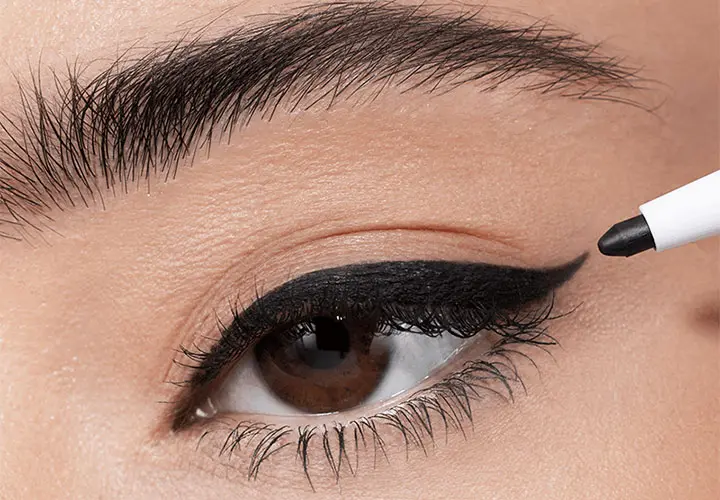 Our Favourite Eyeliner
Here's our recommendation for the best eyeliner for beginners:
Mascara
In order to provide you with that polished look, use mascara to help lengthen your eyelashes while also making them darker. Along with lipstick, mascara is usually the final step in your makeup routine.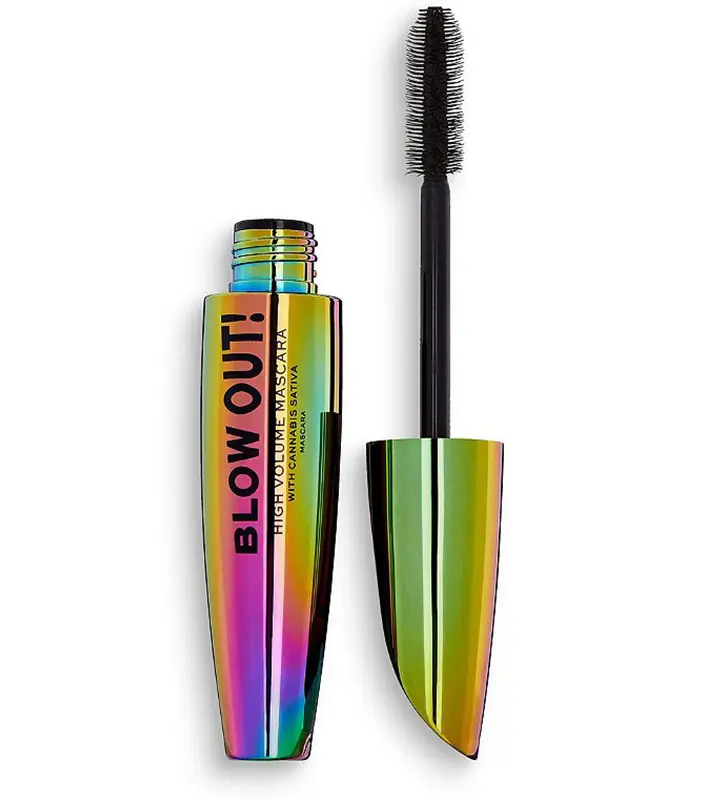 Our Favourite Mascara
Here's our recommendation for the best mascara for beginners:
Brow Pencil
Use a brow pencil, brow gel, or brow powder to fill in any gaps or discoloration in your brows. Choose the right color for your skin tone by following our color chart for eyebrow pencils below.
Our Favorite Brow Pencil
Here's our recommendation for the best brow pencil for beginners:
Eyeshadow Palette
Choose a neutral eyeshadow for a natural, effortless, everyday makeup look. A neutral color is also very smooth to blend which will be beneficial for beginners. However, if you prefer to experiment with a smokey eyeshadow, you can opt to apply darker colors like grey, black, and navy.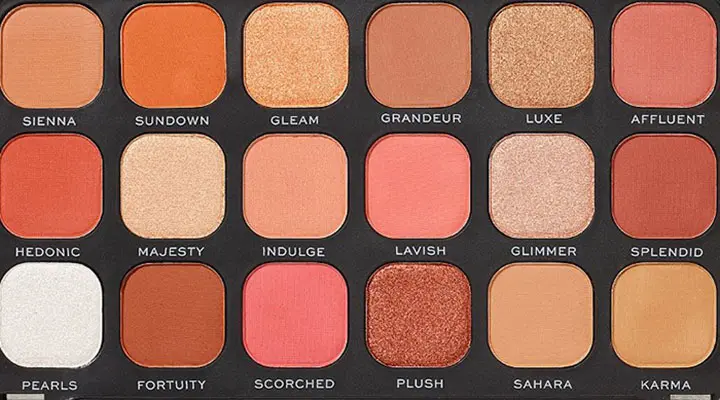 Our Favorite Eyeshadow Palette
Here's our recommendation for the best eyeshadow palette for beginners:
Lipstick
For a luscious pout, choose a lipstick shade that best suits your skin tone. Unless you want to go wild, make some heads turn with a metallic blue or vibrant purple lipstick.
Lipstick is often the very last step in your makeup regime, so make sure to have all other applications completed before this step.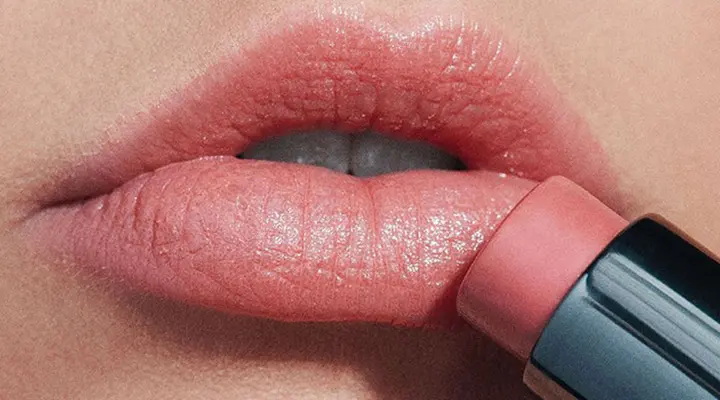 Our Favourite Lipstick
Here's our recommendation for the best lipstick for beginners:
Lip Gloss
If you are aiming for a more casual look, you can opt to adorn a simple lip gloss. Just remember that lip gloss is sticky so it's best not to wear this on a windy day especially if you have long hair!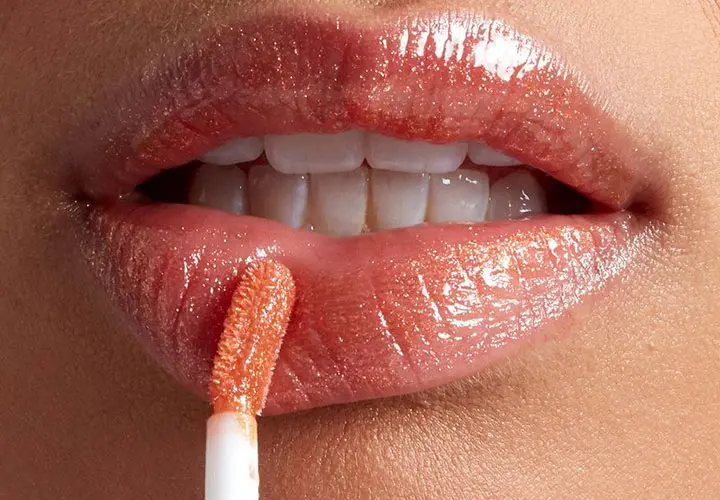 Our Favourite Lip Gloss
Here's our recommendation for the best lip gloss for beginners:
Makeup Brush Set
To help you obtain that natural look, use the appropriate makeup brush to allow you to control the right amount of product. It's important to note that different makeup brushes are for different areas of your face and neck, so make sure you do your research before utilizing your makeup brushes.
A helpful tip to remember is that the smaller brushes are used on your eye area and lips, while the larger brushes are used as a blender, foundation, blush, and bronzer brush.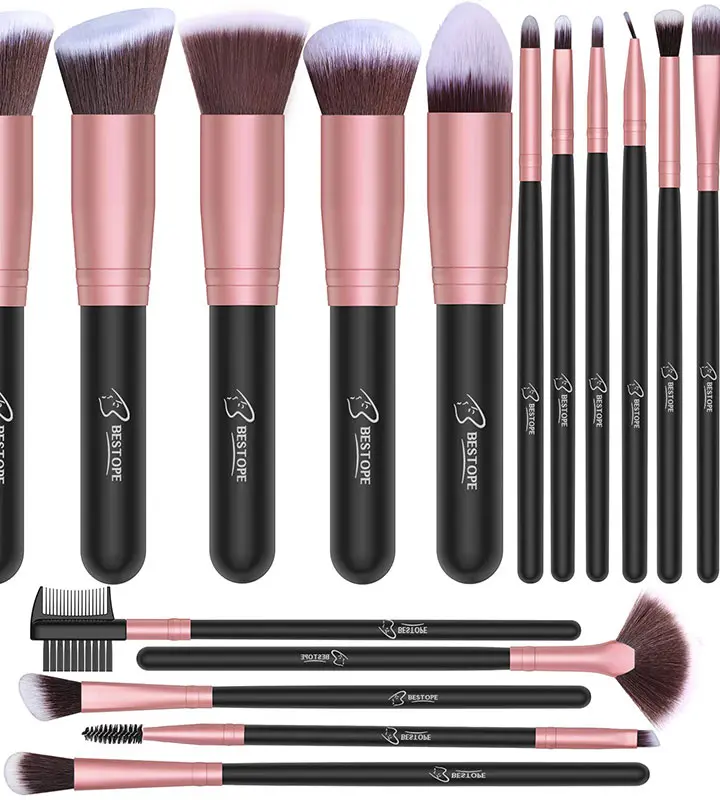 Our Favourite Makeup Brush Set
Here's our recommendation for the best makeup brush set for beginners:
Basic Makeup Tutorial for Beginners
Applying your own makeup can be an overwhelming task for a beginner. To demonstrate a quick everyday makeup routine that newbies can easily follow, watch this short video and copy each step as you go along.
Your Makeup Kit Questions Answered
Just in case you have any other questions regarding makeup kits, we've got your back! We've assembled all the frequently asked questions that we've received from our readers worldwide about makeup kits and have answered them below with some helpful tips for you to consider.
u003cstrongu003eWhat are some basic cosmetics that should come in a makeup kit?u003c/strongu003e
A u003ca href=u0022#standard-makeup-kit-cosmeticsu0022 class=u0022rank-math-linku0022u003estandard makeup kitu003c/au003e should include cosmetic tools like a face primer, foundation, blush, bronzer, makeup brushes, eyeliner, mascara, brow pencil/powder, lipstick/lip gloss, and a setting spray to complete the look.
u003cstrongu003eHow do I organize my makeup kit?u003c/strongu003e
When it comes to u003ca href=u0022#organized-makeup-kitsu0022 class=u0022rank-math-linku0022u003eorganizing beauty productsu003c/au003e, you should try to keep the cosmetics that are similar together for a more efficient makeup application process. Make sure to store liquids in a way that will protect your dry items in case of any cracks or leakages. Most kits will come with a sleeve to store your brushes.
u003cstrongu003eHow do I choose what makeup kit to purchase?u003c/strongu003e
When choosing a makeup kit there are a few things to consider. Always take into account the u003ca href=u0022#how-to-choose-the-right-makeup-kitu0022 class=u0022rank-math-linku0022u003ebrand and priceu003c/au003e of your makeup kit. You can easily compromise on a decent brand that won't hurt your bank balance. For beginners, there are tons of premium yet affordable brands to choose from, which you can find in this detailed article.
Getting your Makeup Kits
Overall, as a beginner, you will definitely go through the process of trial and error when it comes to your makeup kits. Nevertheless, to keep you from wasting your money, stick to the list of basics that we have provided.
There's no need to buy a ton of lipsticks, eyeliner pens, or eyeshadow palettes at the moment since you are just starting out. Also, before purchasing make sure that the products you are eyeing up are completely compatible with your skin to avoid allergies.
It's so important that the products you're going to purchase are something that you can easily apply without any irritations.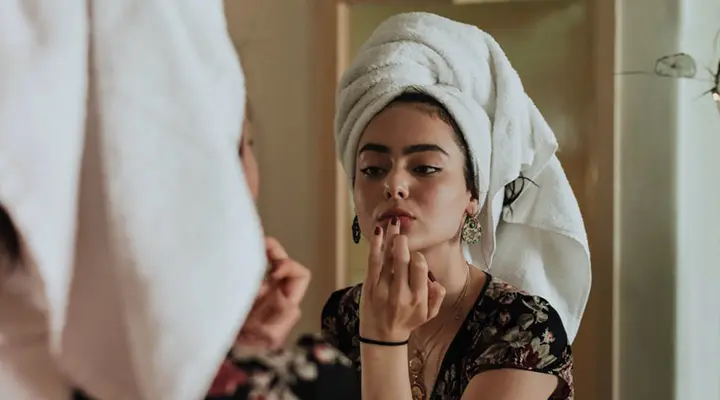 So to conclude, when selecting your makeup kit, it's essential that you are first comfortable within your own skin, and then add some makeup to enhance your already beautiful complexion!
If you've any further questions, you can drop us a line in the comment section below, or if you've got any essential makeup kit tips – we'd love to hear them!