A makeup case is very useful for storing your makeup products and tools. It provides protection and at the same time, it is also very convenient when traveling. Since all your cosmetics are properly organized in your makeup bag then you can quickly find what you are looking for.
For starters, you can begin with a simple foundation with a makeup brush set and build up as you become an expert. For storing your collection of nail polish, buy a nail polish rack.
Best Makeup Cases, Bags, and Organizers
Want to organize your cosmetics? Here are some of the best makeup train cases, bags, and organizers that you can choose from.
1. HOYOFO Double Layer Cosmetic Case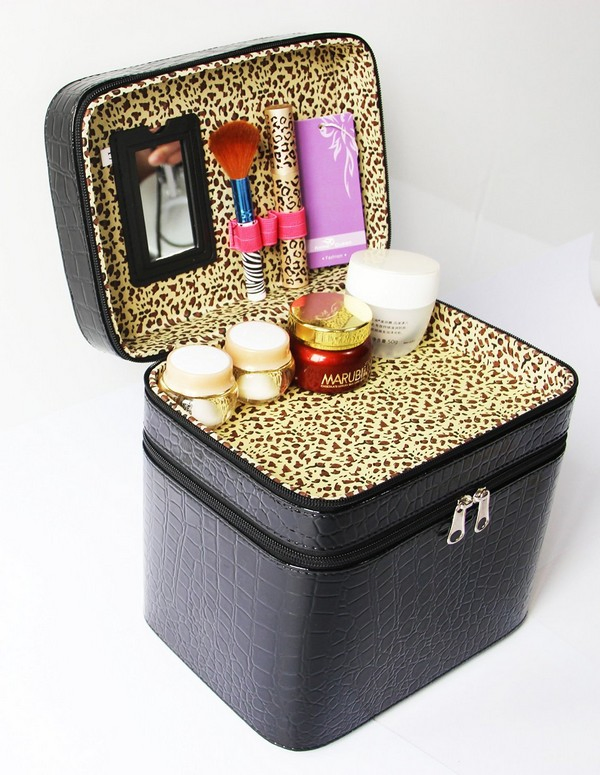 Get this multifunctional black leather makeup case that is truly convenient for all your beautifying moments whether traveling or at home.
2.AW Pink Makeup Bag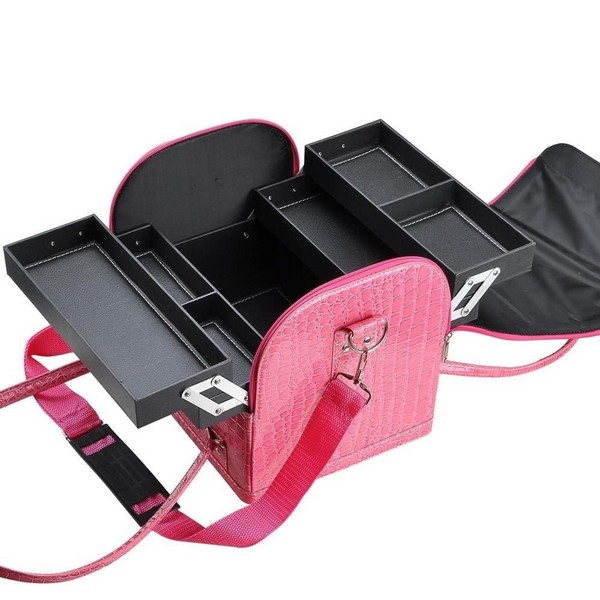 Who wouldn't fall in love with this girly yet useful bag that has a detachable strap? This is truly a "function-meets-fashion" handle.
3. Beautify Makeup Train Case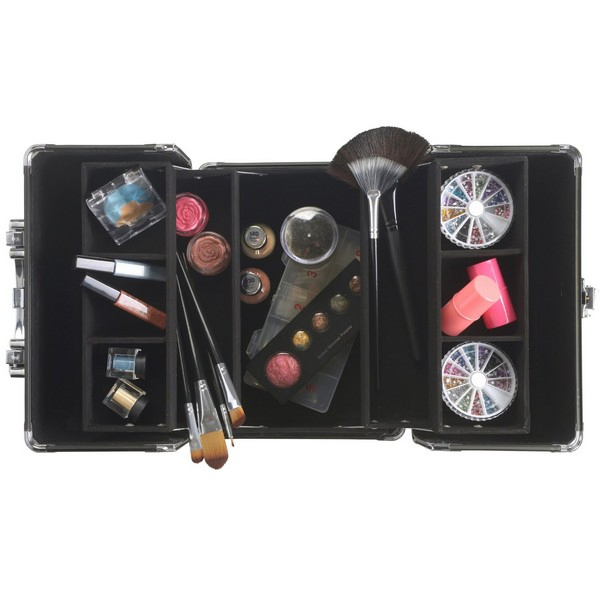 If you are the type of person who likes many compartments, this bag is definitely for you. This is made of aluminum, has a blush pink stripe design, and a rose gold lock. Indeed, a suitable bag whether for personal use, salon, or professional use.
4. AW 2in1 Makeup Train Case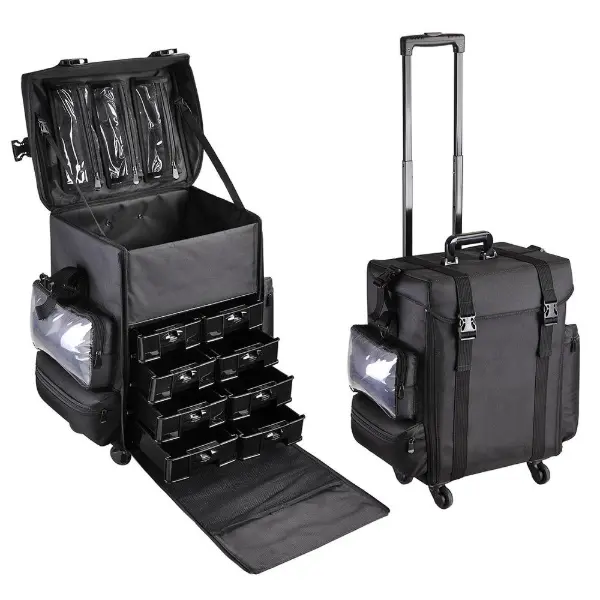 Are you a professional makeup artist and looking for a heavy-duty and reliable makeup train case? This train case will surely be your best friend as it has wheels and got all of drawers and compartments you need in all your makeup gigs.
5.Caboodles Tres Chic Case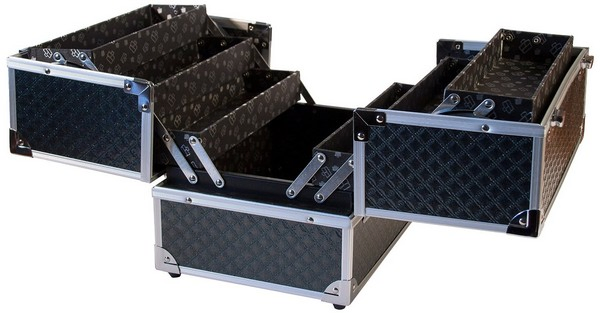 What about a classic and vintage feel? Packed with all the dividers you need since it has six long auto-open trays, this is another good option for your prettifying moments.
6. Black Makeup Train Case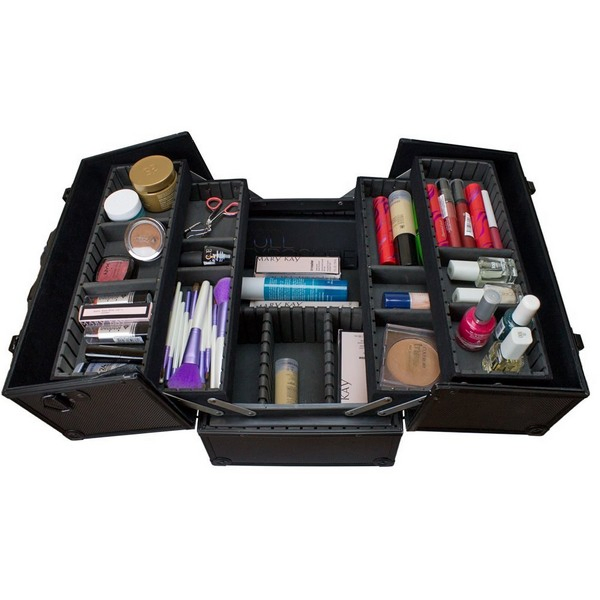 Want something sleek, large, and sturdy? Get this makeup train case that has 16 compartments and all dividers are removable and adjustable for your preferences.
7. Giantex Makeup Case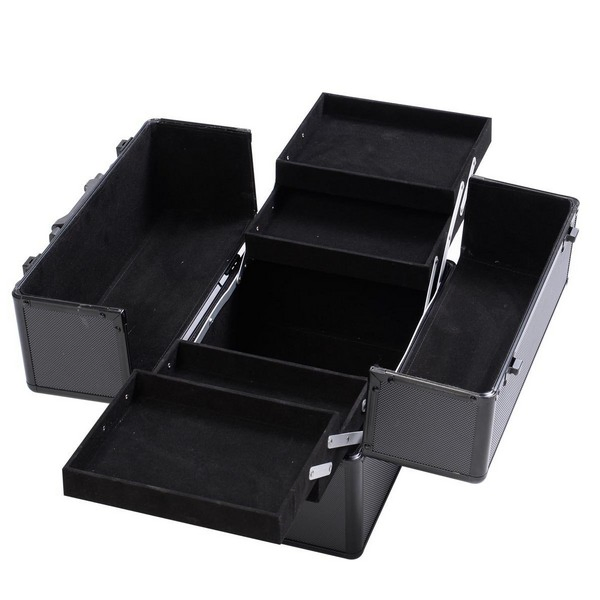 Looking for something edgy yet simple yet useful? This Giantex case is just enough in size: not too big and not too small.
8. SHANY Essential Pro Makeup Train Case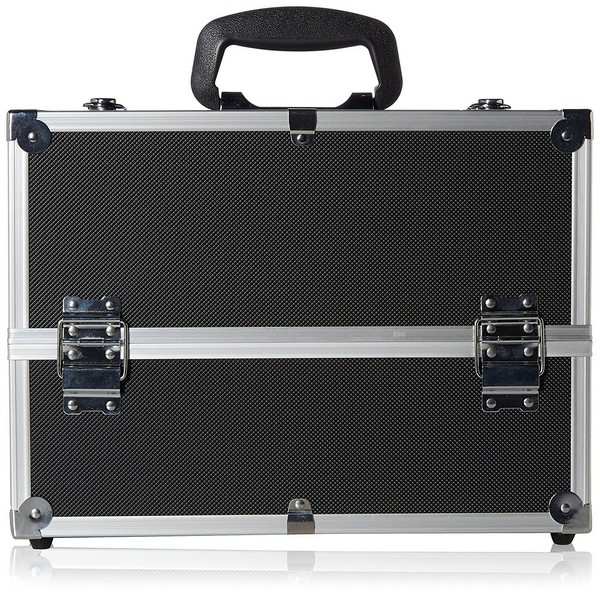 You can never go wrong with this SHANY professional makeup train case. Besides, it is one of the best train cases out there and it has many compartments as well.
9. Just Case Makeup Case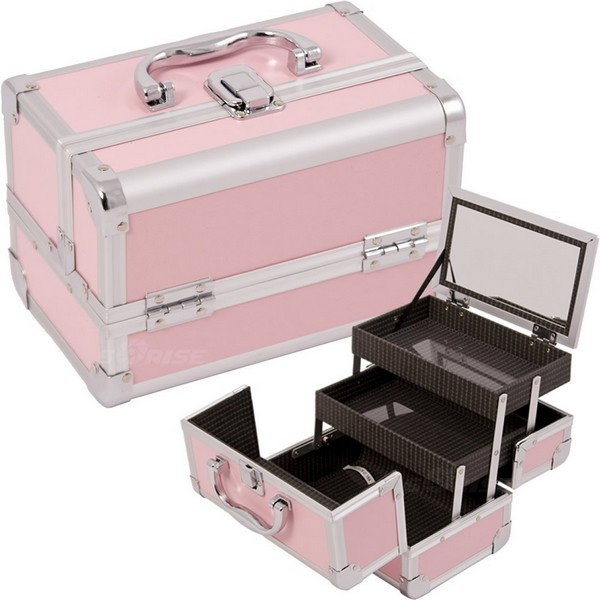 We listed this as another sleek and black beautiful finish with silver aluminum trimming makeup case. It has a two-pullout drawer and has a lining that is easy to clean whenever and wherever you are.
10. AW Makeup Case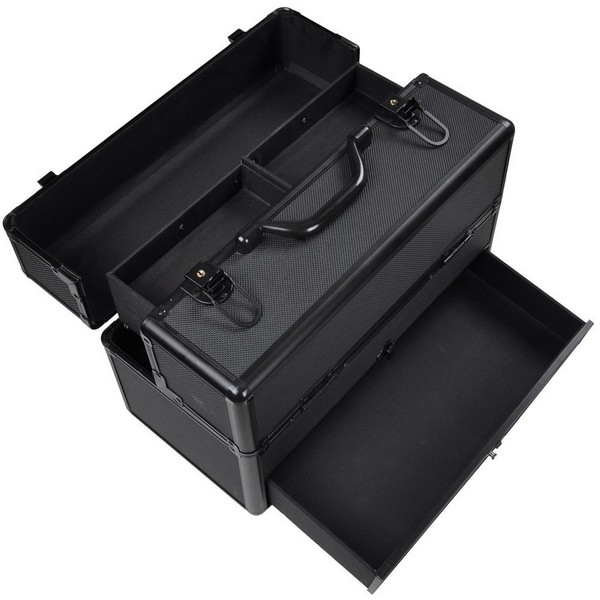 A minimalist yet functional, this super chic makeup case is desirable to be in your hands.
11.Lenubo Makeup Case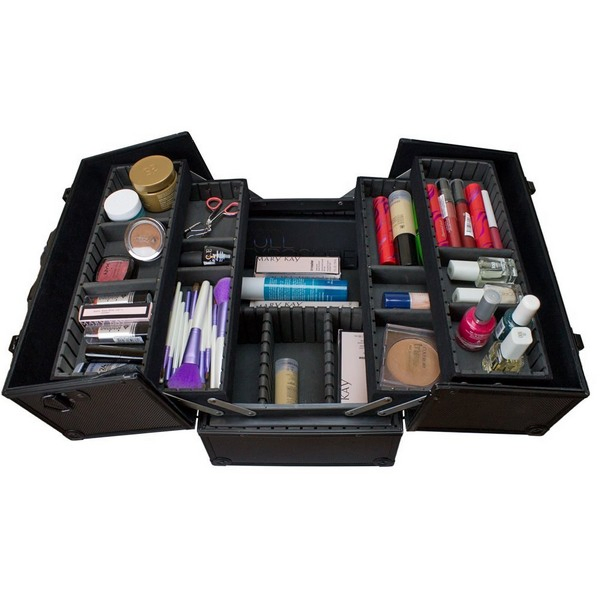 It is never too late to upgrade your cosmetic bag with this case for your beautification sessions.
12. N2 Makeup Bag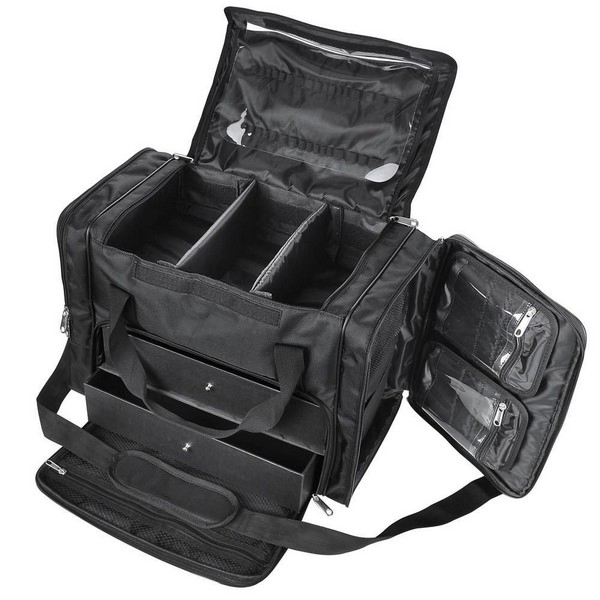 This black makeup bag that bombarded with compartments and spaces is ideal for professional makeup artists whether freelancers or salon beauticians. Moreover, this is quite ideal for outdoor photoshoots such as prenups and pre-debut shoots.
13. Nilecorp Makeup Case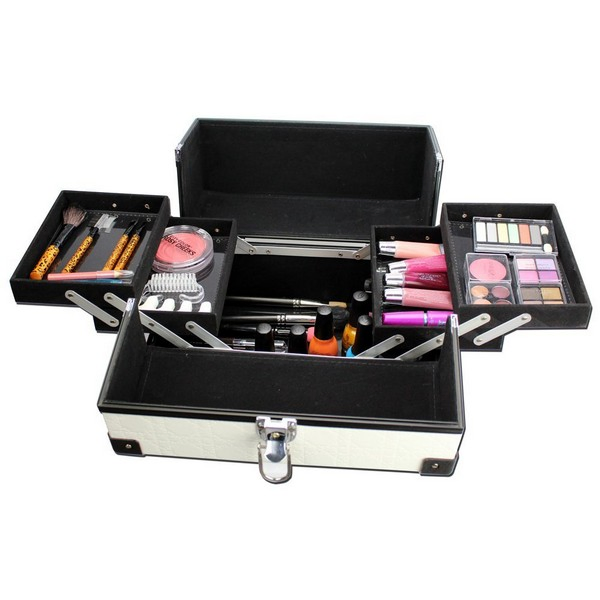 A metallic case of makeup storage that has a white exterior never goes out of style.
14. Just Case Makeup Case with Mirror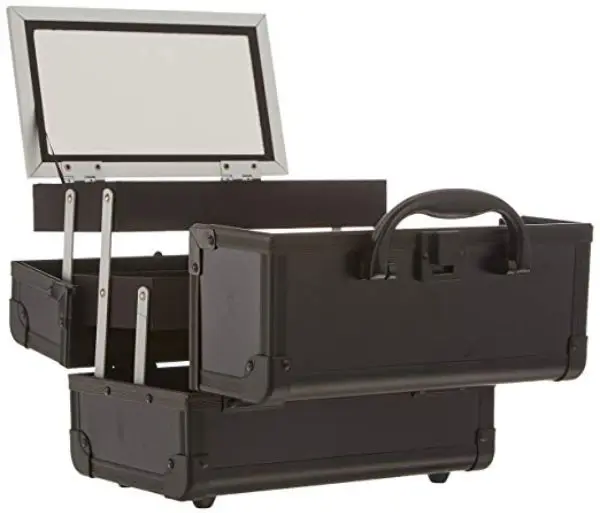 A seamless choice for personal use at home or while traveling, this case is made of high-quality aluminum finish and steel corners for extra durability.
15.Ollieroo Makeup Bag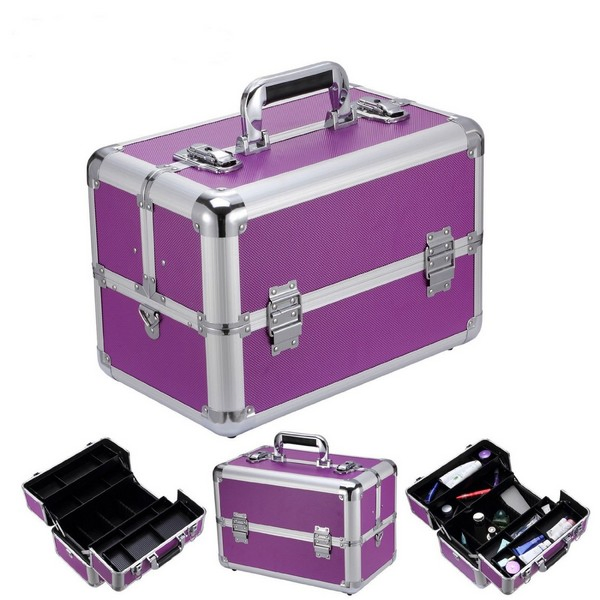 Do you love purple? This makeup case might be the one for you!
16. Shany Makeup Case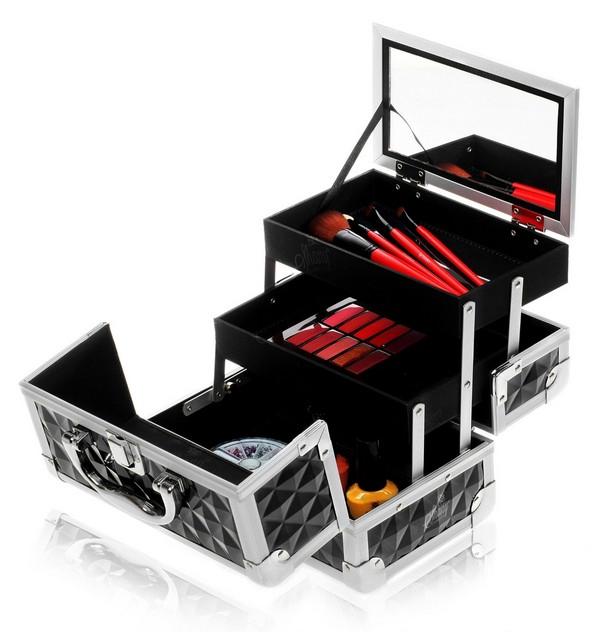 Another case added to our list is this chic, sleek, and trendy cosmetics train case for makeup lovers.
17. Soho Makeup Case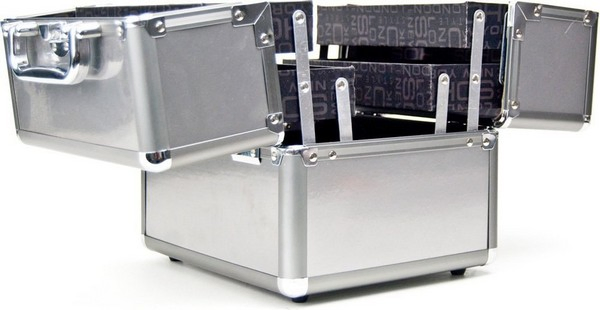 Are you up for a silver metallic case that gives you an ultimate beautifying thrill? Grab this now before its too late.
18. Songmics Makeup Case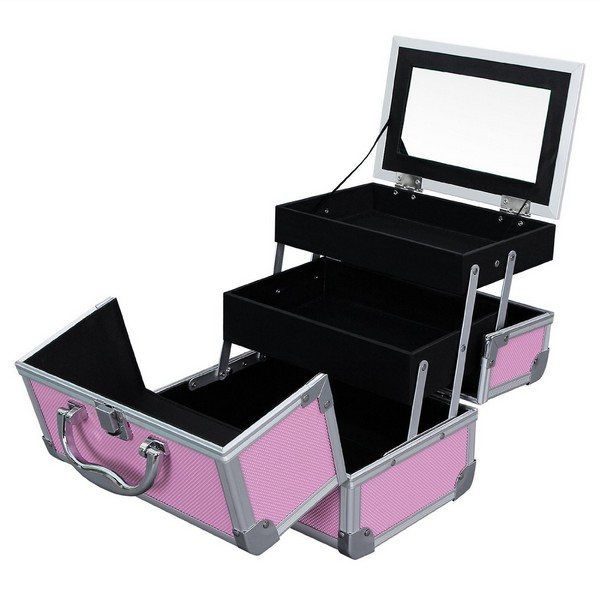 If you are a pink lover, you will undoubtedly like this Songmics Makeup Case. What is interesting is that it has "a bonus 5x magnification little circle mirror allows you to take a closer look when applying makeup."
19. Caboodles Stylist Train Case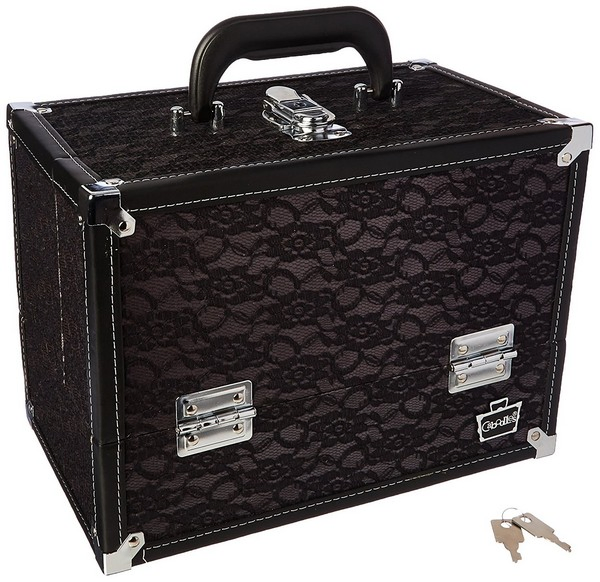 Last but not least, this case with a vintage lace exterior and has 6 cantilever trays is also worth looking.
How to Choose the Right Makeup Case
Here are some things that you need to consider when buying a makeup case: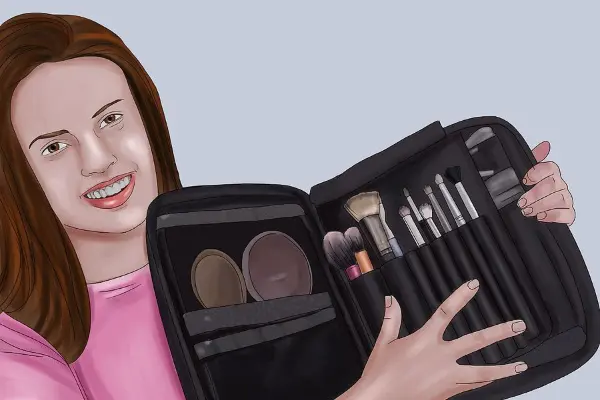 Determine your storage requirements. Try to examine all your beauty products. Discard the ones that have already expired. Throw away the ones that you do not need anymore. After clearing things out then it's time to group similar items together. If you have a large collection of eye shadows, mascaras and lipsticks then look for a case with multiple tiers. Whereas, if you only have a smaller collection of lipstick and mascara then go for a smaller case.
A case with separate compartments is ideal for ladies who have many collections of cosmetics. The key to making your makeup last longer is proper care and proper organization. In case, one of your liquid makeup leaks then it will likely contaminate other products and tools. Therefore, it is necessary to place the liquids such as eyeliners, powders, lipsticks, and brushes on separate compartments.
Consider where you will likely apply your makeup. If you put on your makeup at home then choose a large makeup case with mirror. If you want to bring your cosmetics with you when you're traveling or going out with friends then look for a makeup case with wheels or a handle so that it will be easier for you to carry. If you want to put on your makeup at your car then consider something smaller.
If you have a large collection of makeup brushes, look for a makeup bag with storage for brushes. The best option is a large case for safe storage and easy access. However, if you want to give your face a break then just let your natural beauty shine.
Have fun by choosing the best style. After determining your size requirement and portability then it's time to choose a fabulous style. Are you going to place your makeup case in the bathroom or in your bedroom? You can choose a style that matches your decor or you can choose a makeup case with your favorite color. There are a variety of styles and colors that are available. You can surely find the one that's perfect for you.
Without a doubt, a makeup case is a woman's most prized possession. Whether it's large or small, it has lots of secrets hidden within. If ever you need a large makeup mirror, compartment for blushes, mascaras, and eye makeup palettes, or a set of bulb lights, there are a variety of styles to choose from.
Just remember too, even if you buy the most expensive makeup products or makeup brushes out there, it is pointless when you store them in cheap bags or cases. You must always remember what kind of makeup user you are in order to buy the best makeup storage tool for you.