There are a lot of reasons why you should wear two braids this summer. Summer is hot and you need a hairstyle that can keep your hair away from your face and neck, especially for small kids. If your bangs have already grown then two French braids are the best option.
More than that, this hairstyle is perfect if you have natural curls and you want to constantly change your look. It's an amazing workout style and also a great evening style. Two braid hairstyles are one of the ancient forms of hairstyles, and now becoming one of the most popular hairstyles all over the world.
Best Two Braids Styles with Images
From the earlier times up until now, braided hair can be seen at different fashion runways. Here are some inspirational ideas for your braided hairstyles. Braids are so lovely to wear, however, not all girls can do it on their own. But with some practice, you can quickly become an expert. Be creative and express your own individuality.
Two French Braid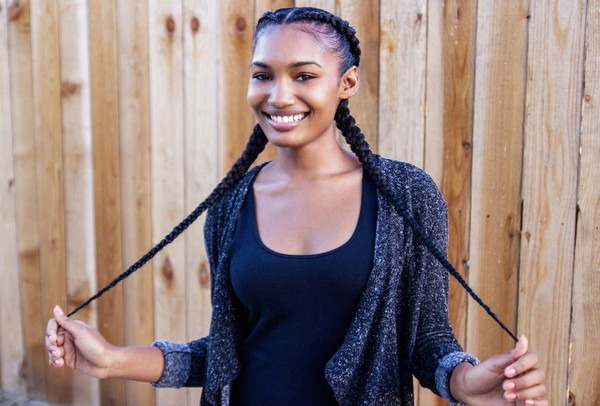 This simple hairstyle gives you the perfect balance of being stylish and sweet.
Two Braids For Summer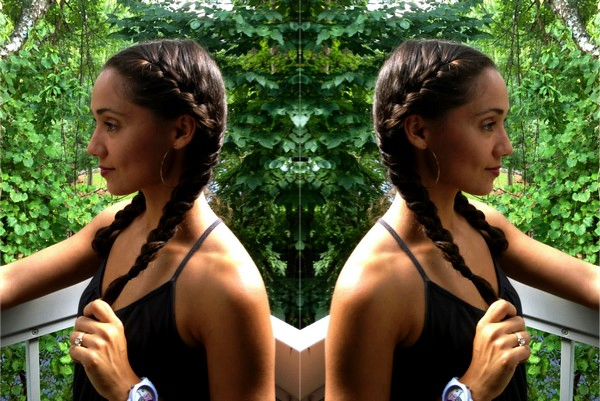 Wearing this fabulous hairstyle in an event can create a lasting impression.
Double Trouble Braids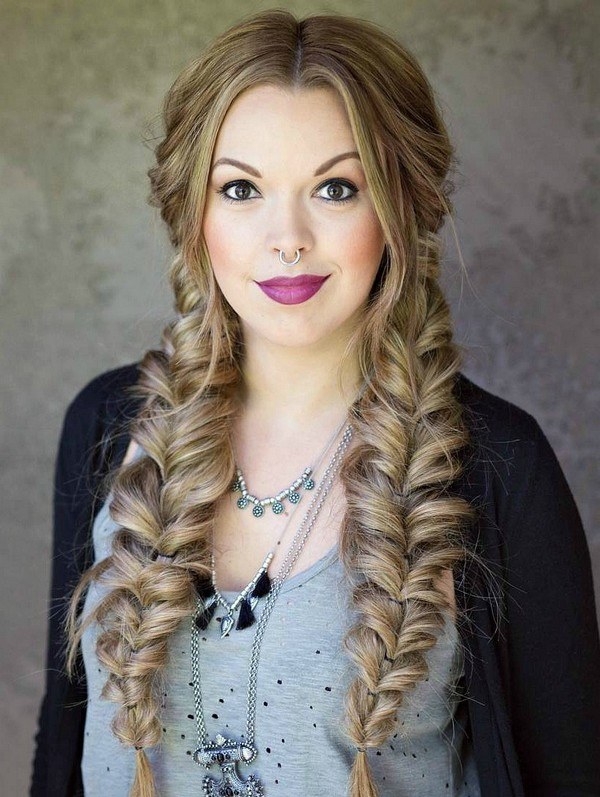 With two braids and side fringe, you can look edgy anytime. The nose ring completes the look.
Two Braids Hairstyles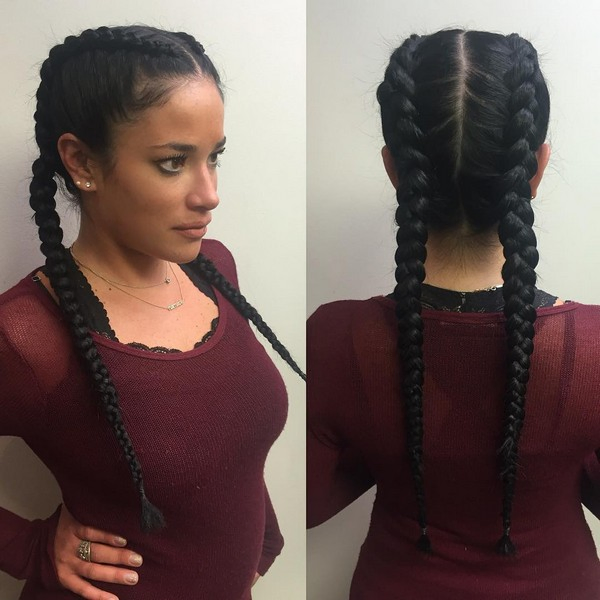 This is a stunning look for girls with long locks.
Corn Row Styles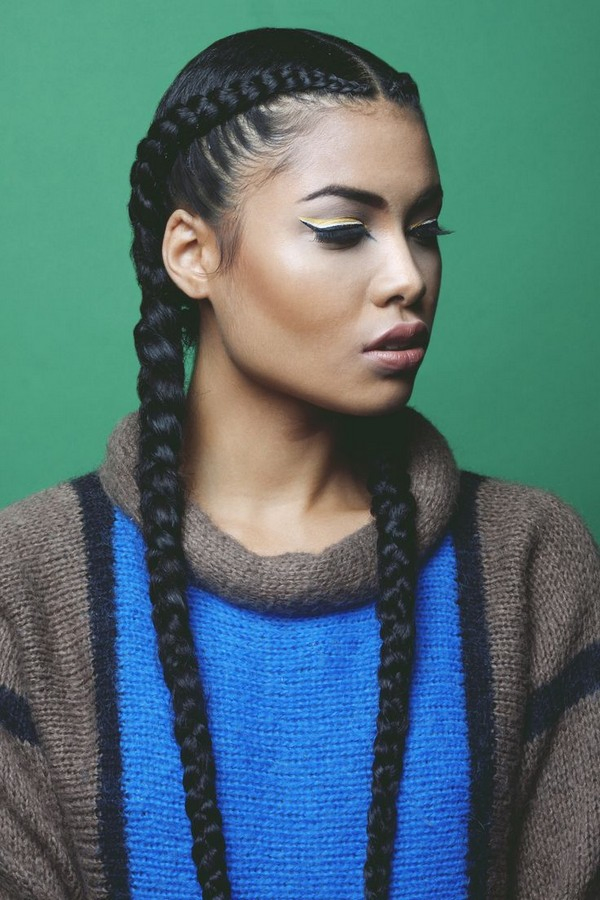 Why settle for one when you can easily pull off two braids for an elegant look?
Two 4 Strand Braids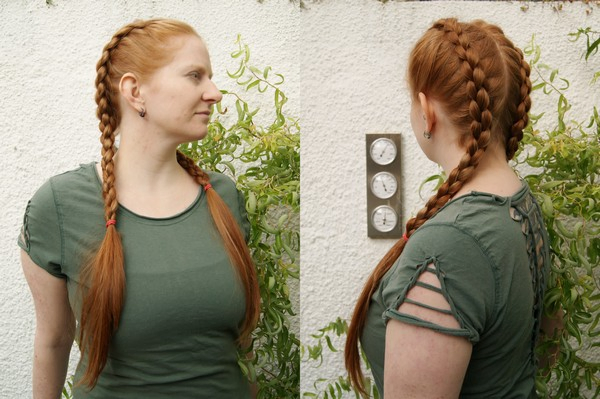 Extra long hair can look best with simple hairstyles.
Stylish Two Braids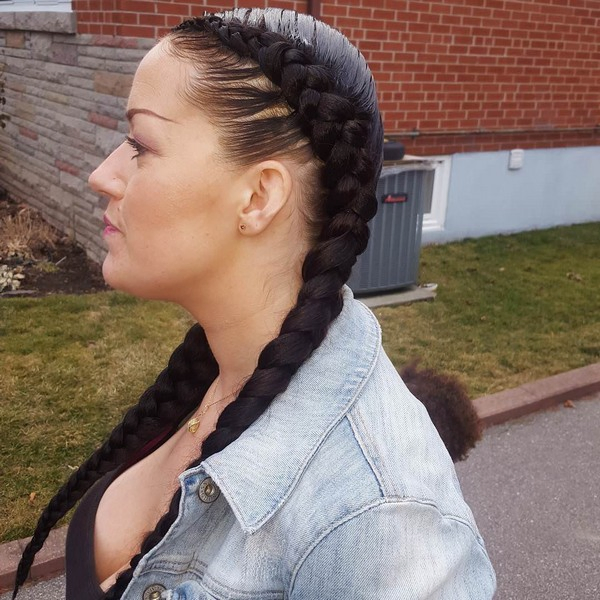 Two Braids hairstyles are very visible in the fashion trends during the past yet it is still very popular till now.
Two Basic French Braids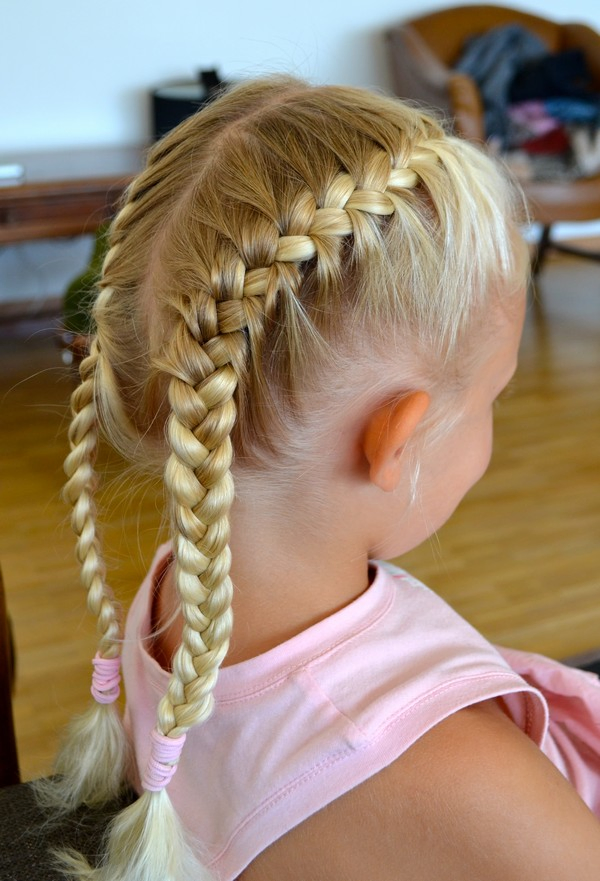 Two braids can keep the hair away from the face. It won't even get undone if she plays with her friends.
Classy Hairstyle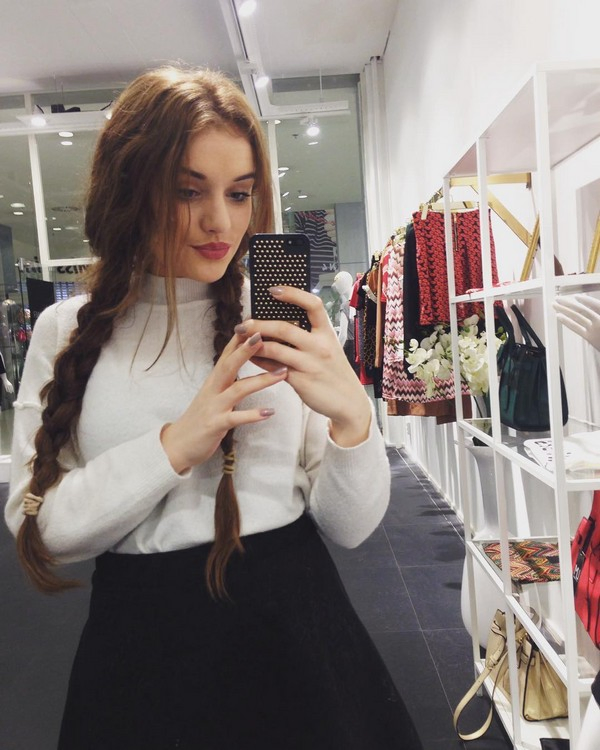 Letting it loose can make you shine among your friends.
Protective Hairstyle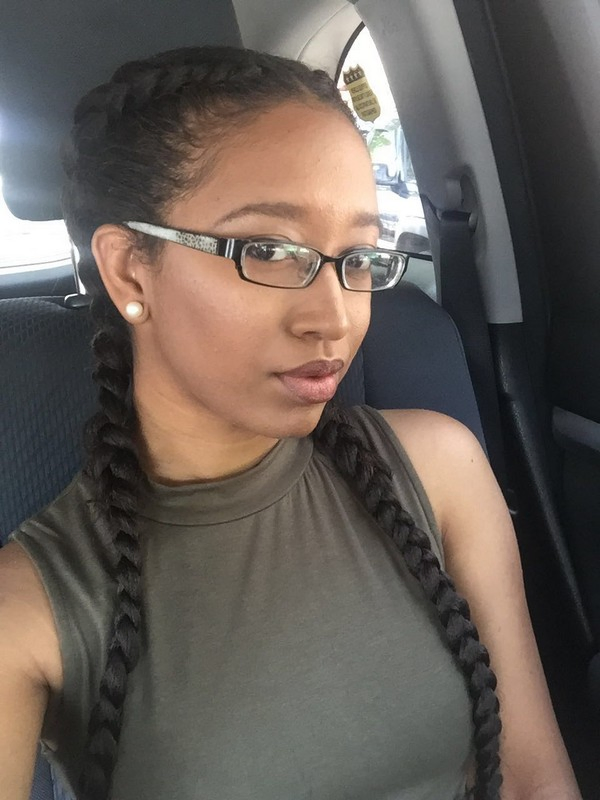 This style is also known as boxer braids, cornrow braids, french braids, and other names. Call it what you want but there's no doubt that every girl in town has been trying to wear this style.
Medium Braids Hairstyle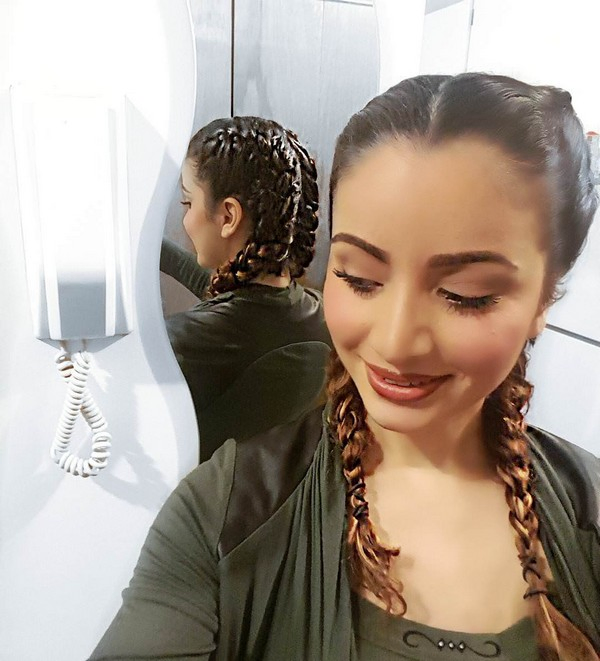 A perfect hairstyle with amazing makeup.
Beautiful Two Braids Hairstyle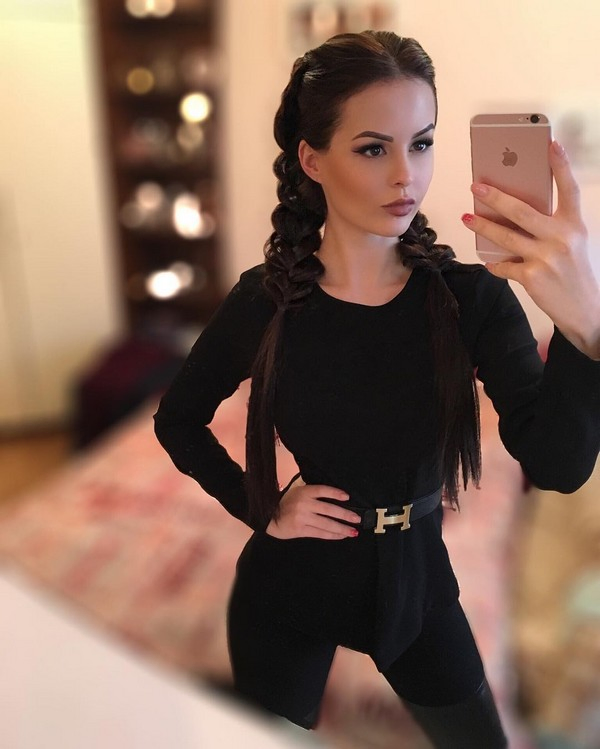 If you are blessed with thick locks then make the most of it and go for two chunky Fishtails.
Quick and Easy Hairstyle
Two braids can be worn together with her favorite costume.
Dove Cameron Braids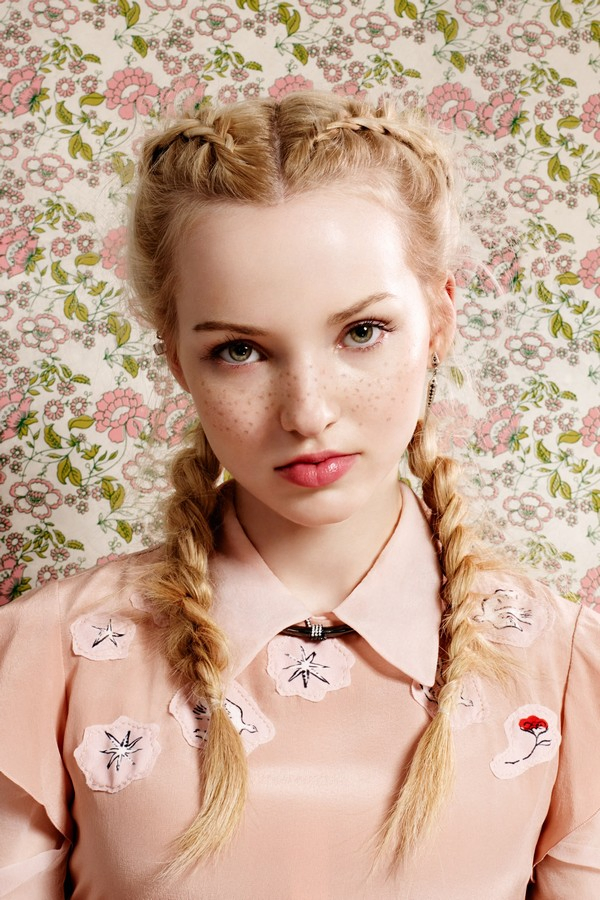 Upgrade your pigtails by turning them into two braids hairstyle.
Two French Braids on the Sides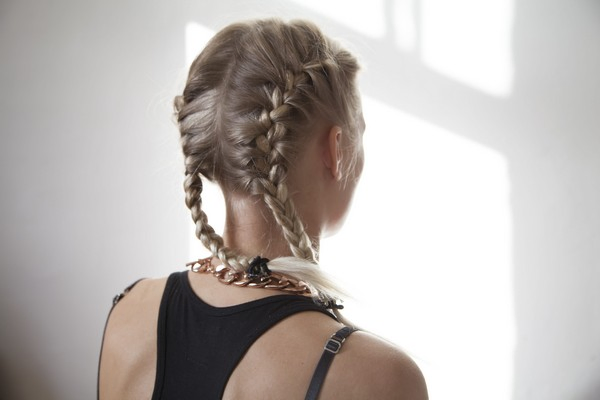 French braid pigtails may look complicated but it's actually simpler than doing the traditional style. It is much easier since the hair will be parted and you will be working with less hair on each side.
Braids with striking color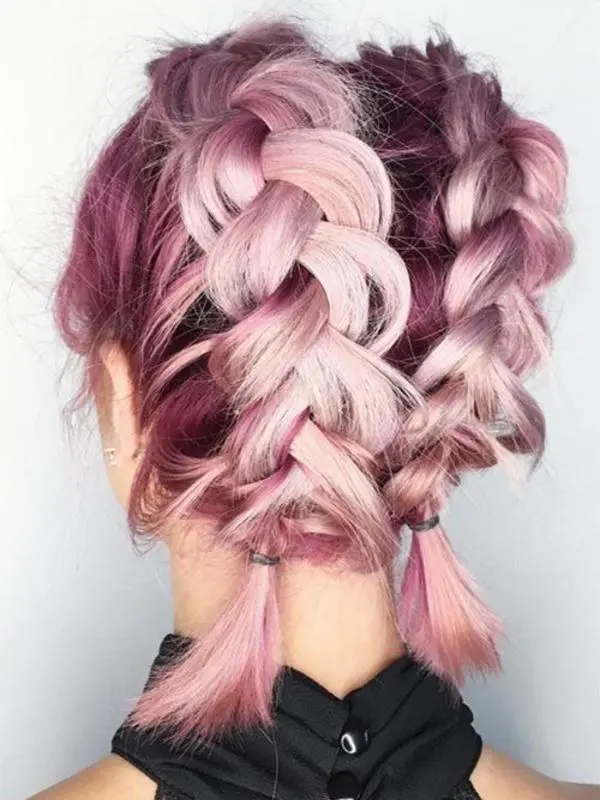 Whether you prefer tight braids or loose ones, you can never go wrong when you add striking color to your locks. With that said, pink is a popular shade for women because it adds to their femininity.
Two Goddess Braids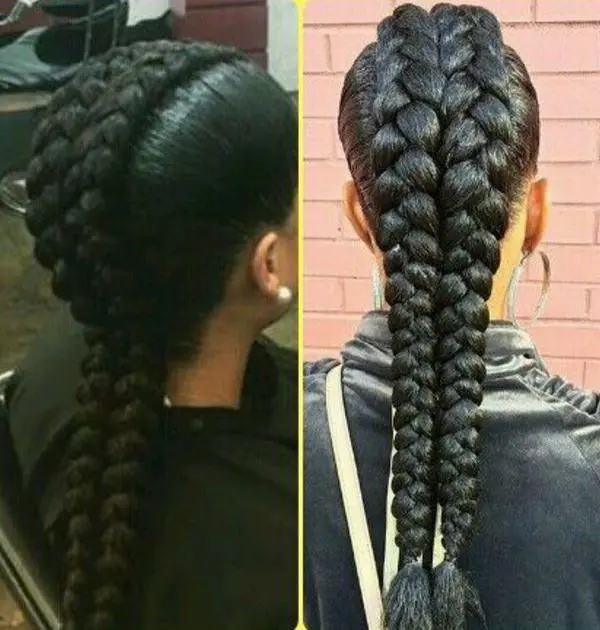 A chunkier version of cornrows is Goddess braids. This style is suitable for women whether they have long or short hair.
Braids with weaves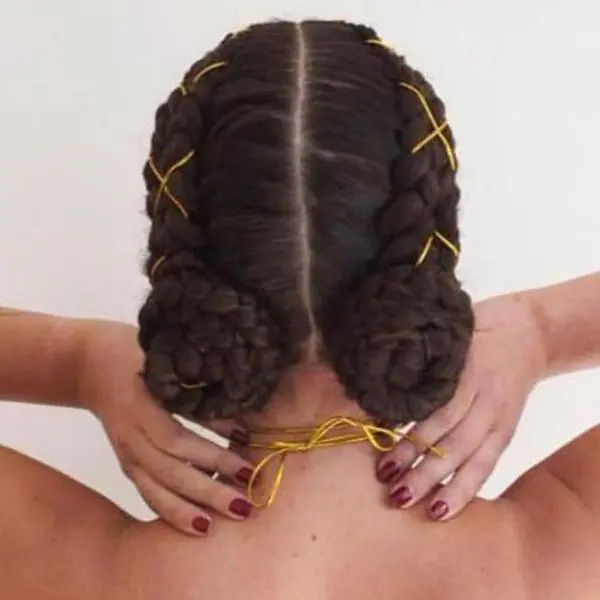 Adding weaves to your hair is now common practice for women. If you have short hair, weaves will help to give form to your style.
Big braids with buns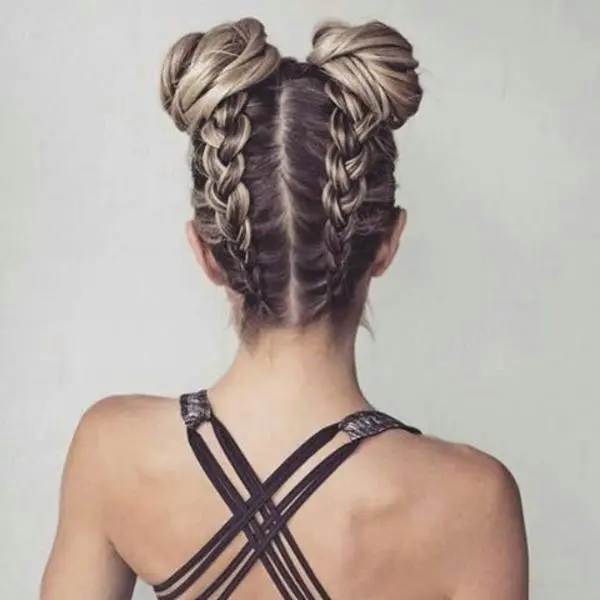 Do you want to stand out with your long hair? Why not try braids and put it on two buns on top of your head like this? Such a style gives you an edge but still with some girlishness in it.
Feed in braids with a top knot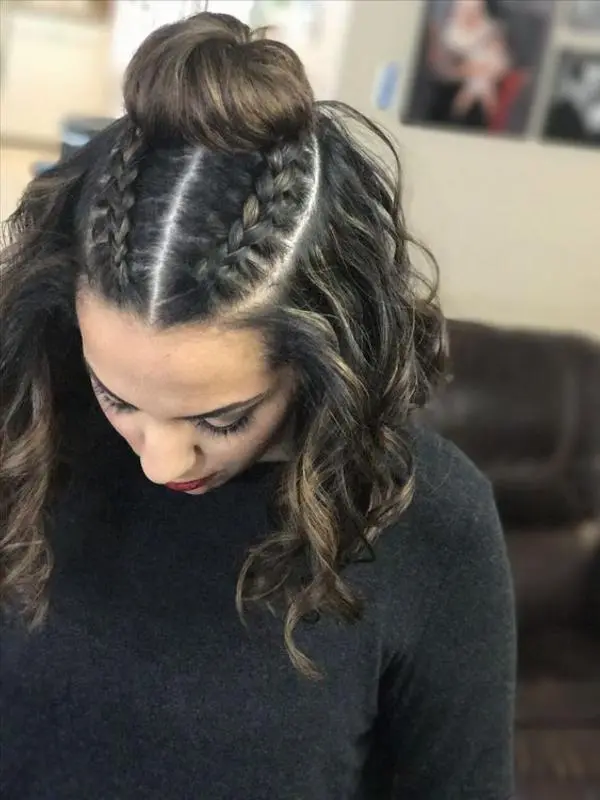 Undecided if you want to tie your hair up or let it fall down? This feed in braids with a top knot is the solution to your problem.
Two Ghana braids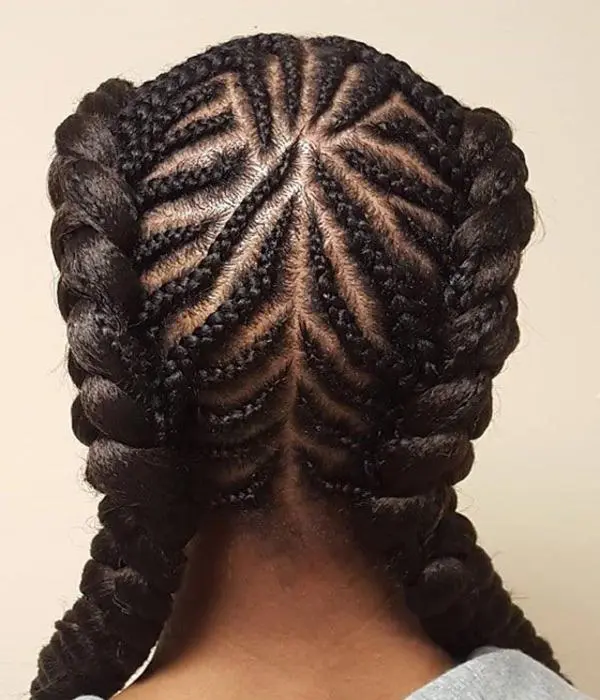 Meanwhile, these two Ghana braids with creative cornrows in the middle are ideal for women of all ages! Not only is the style artistic but it also protects your hair as well.
Goddess braids with color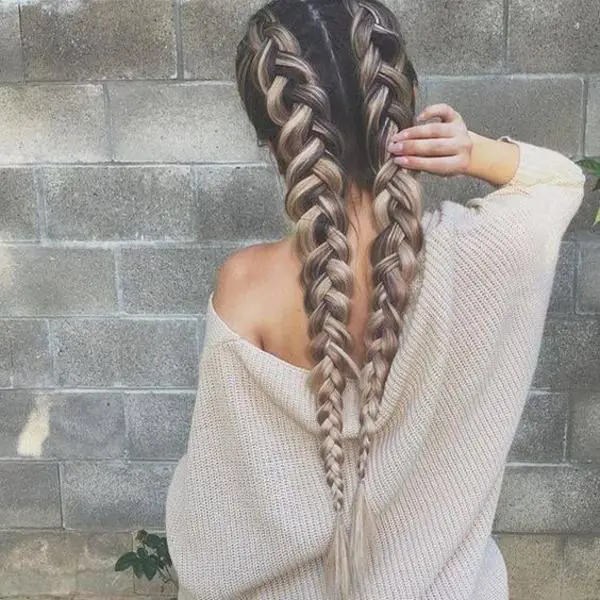 Similarly, your goddess braids will look good when you add color to it. Light colors such as caramel brown or even blonde will definitely make everyone take a second look at you!
Braids that ends with ponytails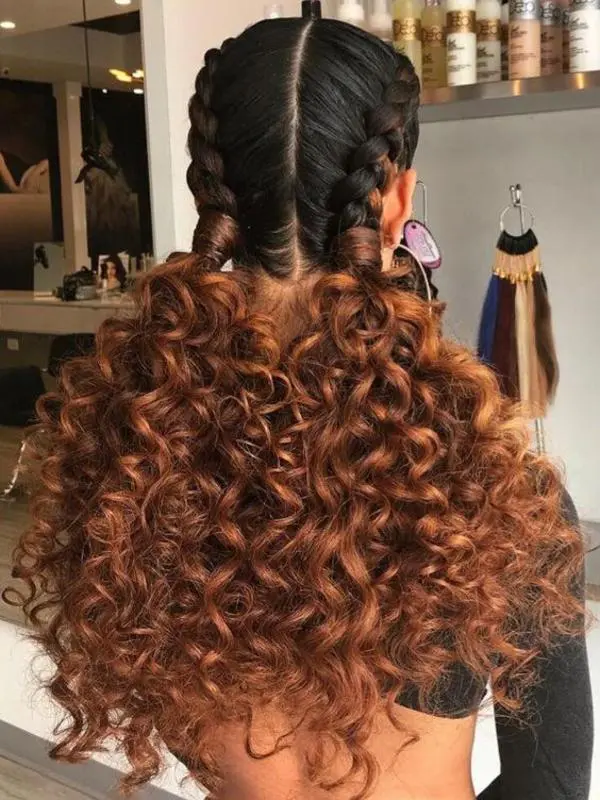 Do you still want to display your healthy curls even if you have braided hair? Have your braids end with these ponytails and you' surely will impress everyone with your individual style.
How long does two cornrow braids last?
When your cornrows are carefully maintained, it will last at approximately twelve weeks. However, this hairstyle typically spans at six to eight weeks. You will know that it is time to take down your cornrows when you feel that your locks are going dry.
Apart from this, you will most probably notice hair products building up. You do not want to pile up more dirt on your scalp and hair so it is wise to say farewell to your cornrows.
How to do Two Braids Yourself
Two braids are a classic hairstyle that can look great on any hair types and lengths. You can either wear a casual look for work or a formal style for any occasion. Of course, it would be easier to let somebody do the braids for you, however, you can also do it by yourself.
Step One: Divide your hair into two parts. Start from the front down to the back.
Step Two: Use two mirrors to check if you've parted it in a straight line. Hold one mirror in front and the other at the back.
Step Three: Use a hair clip or any hair tie in securing the hair at the left side.
Step Four: Using your fingers, divide the right side into three sections. So, you now have one section each on the left, middle and right.
Step Five: Cross the right section over the middle section. Cross the left section over the middle section.
Step Six: Grab a small amount of hair from the right side before crossing it over the middle. Do this on the left side as well.
Step Seven: Repeat this process until you've added all the remaining hair.
Step Eight: Do a regular braid until you've reached the end of the hair.
Step Nine: Secure the braid using an elastic band or any other type of hair accessories.
Two braids hairstyles are perfect for the hot summer season. It allows you to look neat without getting stressed over your frizzy hair. You can create a messy look or a glamorous style. Whatever style you want, there is always a braided look just for you!