In this day and age, women now are given a variety of nail shapes options to choose from. Previously when ladies go to a nail salon, their only choice is between a round or square shape. But that time has long passed, as you will discover that the available nail shape types are even more than your fingers!
To provide you with the latest nail shapes trends, we explored the most popular shape preferred by women. Incidentally, if you want to glam things up we have likewise added 5 best acrylic nail shapes you can look into. Get to know this stylish trend by continuing to read this blog, but before we begin, here is a quick glimpse of the different nail shapes.
Different Types of Nail Shapes
Nowadays, our nails can be filed into various shapes. With so many options to choose from, it can be tough to pick that one shape for you. Nonetheless, we will look into each and every style to help you choose which type suits you.
1. Round Nail Shape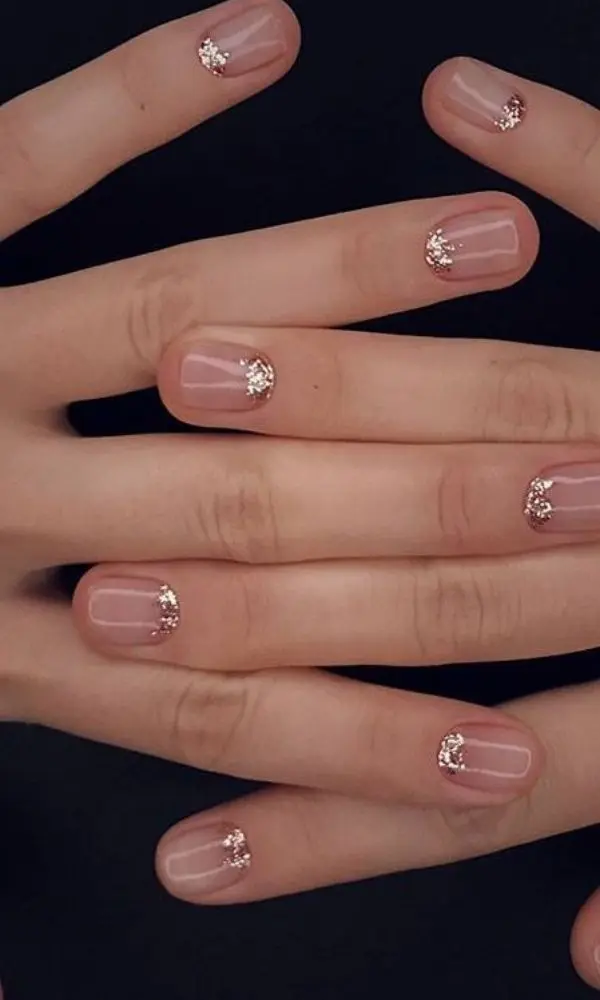 For women on the move, it is much simpler to keep your nails trimmed short. A classic way to style it is to keep it in a round nail shape. This type has straight sides, however, curves at the corners to conform to the shape of your fingertips.
2. Square Nail Shape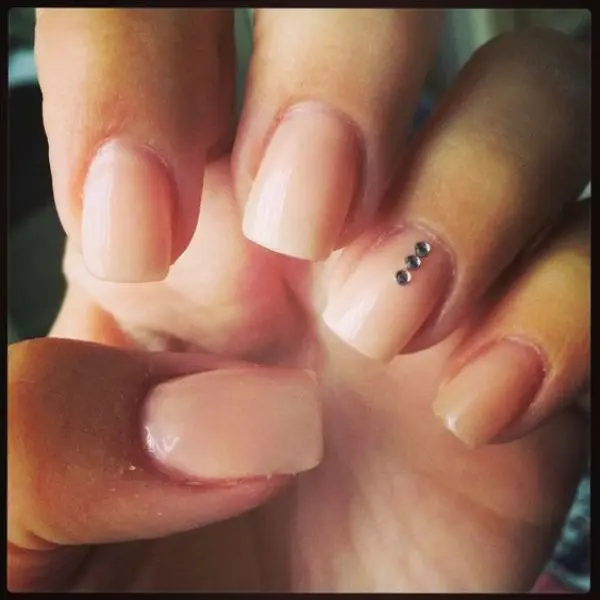 If you prefer to keep your nails on a medium or longer length, you can opt for the Square nail shape. Same with the square shape, you will see this type is flat on the top with straight, edged corners.
3. Squoval Nail Shape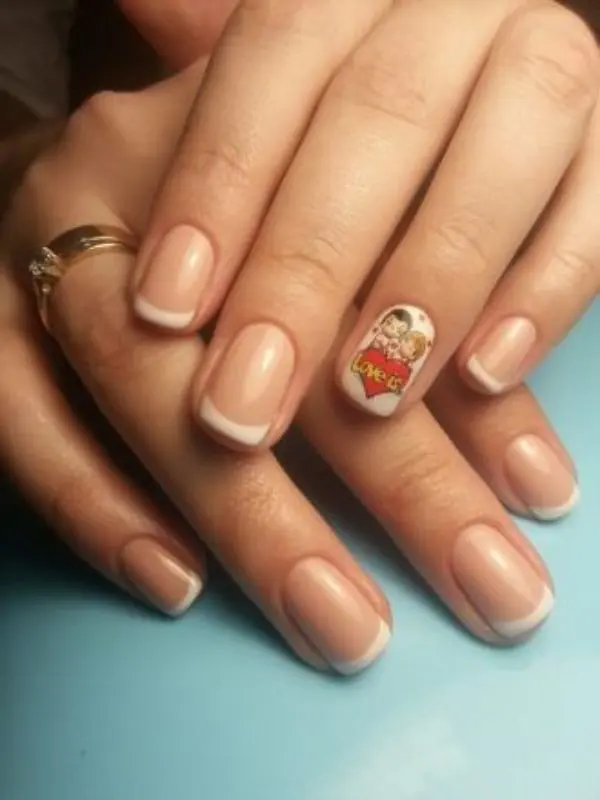 Squoval or square oval is the nail shape you select if you love the square shape, however, dislike the edged corners. With its fashionable shape and soft corners, this type is a superb choice.
4. Almond Nail Shape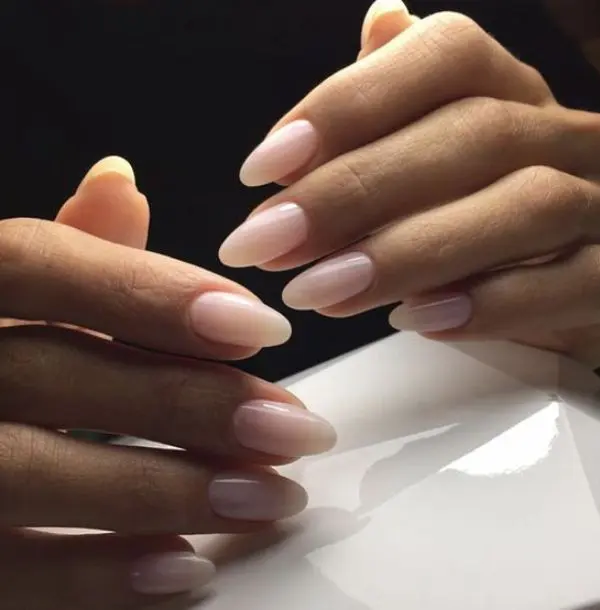 Women with short fingers can make it look long and slender by opting for the Almond nail shape. Although, to achieve this flattering style your nails will need substantial filing. Some nails will be too weak to afford this structure and can break. Thus, you'll find a lot of almond-type nails complemented with acrylic.
5. Oval Nail Shape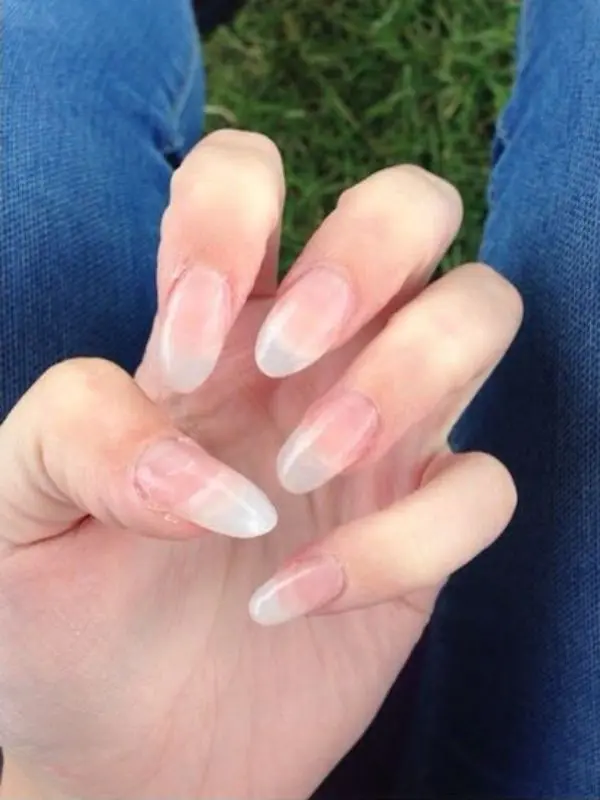 As we have learned by now, oval and round are two distinct shapes. When it comes to nails, this nail shape is more intense and is highly suitable for women with a full but slender nail bed. Similar to the Almond nail shape, the Oval type enables your fingers to look extremely slender.
6. Stiletto Nail Shape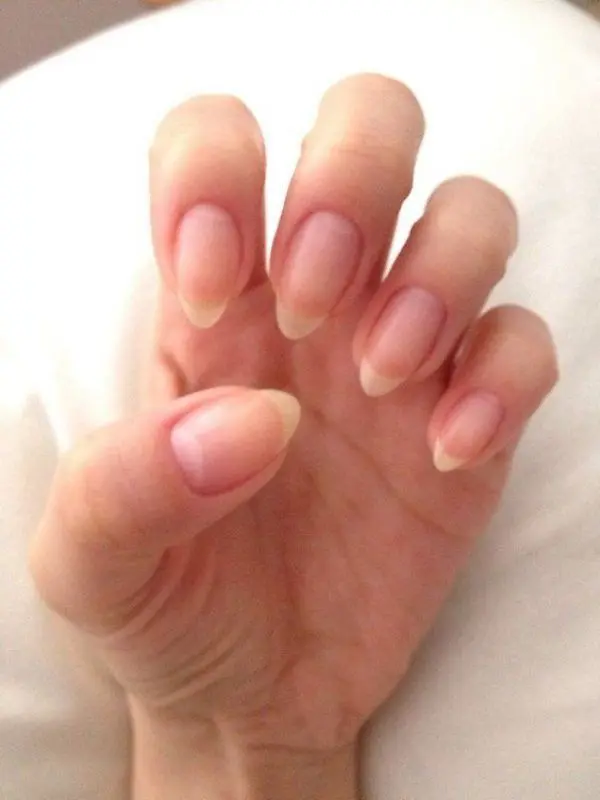 The spiked tips of the Stiletto nail shape help short fingers look elongated. Despite this, with its ample base and blunt tips, some individuals see it as cumbersome. On the other hand, if you feel this type suits you then, by all means, file away!
7. Ballerina Nail Shape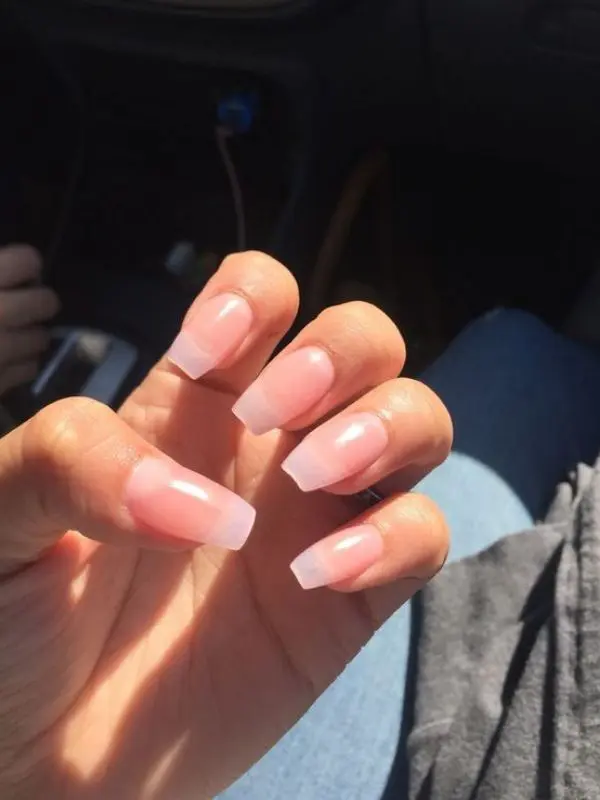 Those who are up-to-date with current trends will know this next type as Kylie Jenner's trademark nail shape. Essentially, the Ballerina, or oftentimes called Coffin nail shape is the Stilleto type, however, marked with a square instead of a blunt tip. As seen in the image above, it really looks like a ballerina slipper right?
8. Lipstick Nail Shape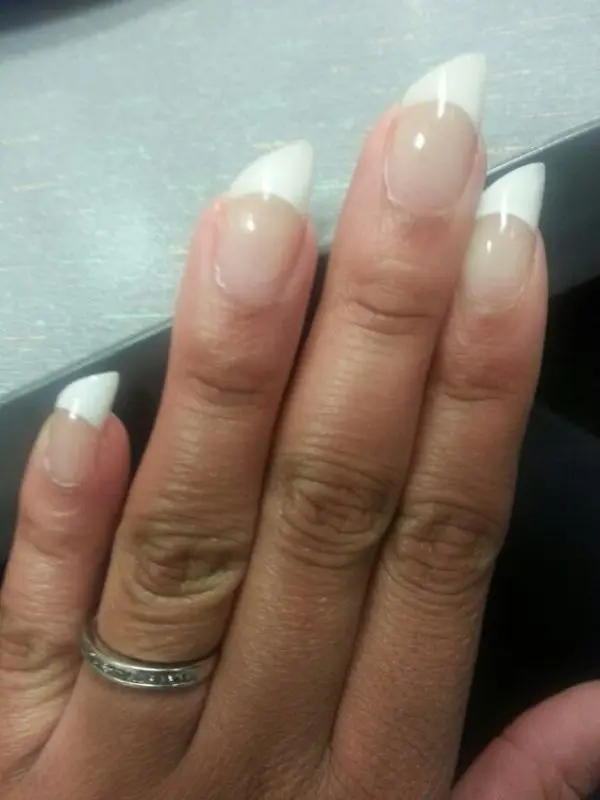 Next up on our list is the Lipstick nail shape. Ladies looking for a unique nail style will surely love this unusual cut. Of course, like freshly opened lipstick, this nail type has a diagonal angle similar to your beloved lippy.
9. Edge Nail Shape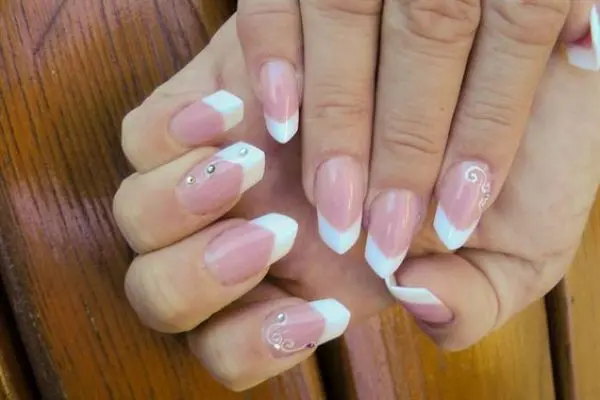 An offbeat alternative to the classic Stilleto style is the Edge nail shape. This type is basically the Stilleto, however, with a minimally aggressive blunt point. Be that as it may, while the style is chic, it is a shape best for special occasions.
10. Flare Nail Shape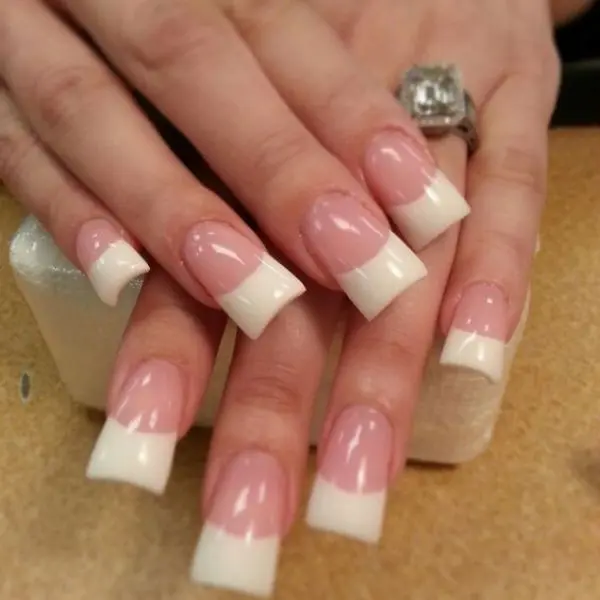 In the meantime, our next shape is also known as the Duck Bill shape, granted that its broad shape mimics a duckbill. Surprisingly, though this type is widely popular plenty of nail technicians avoid this type because the nail shape is tricky to accomplish.
11. Mountain Peak Nail Shape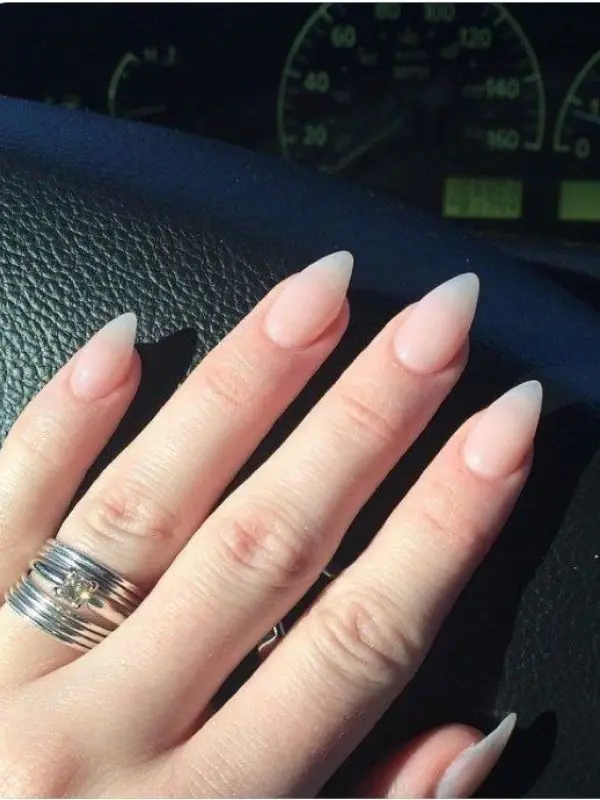 Now if the Ballerina is Kylie Jenner's signature nail shape, the Mountain Peak, on one hand, is Lady Gaga's favored style. This nail type is likewise the Stiletto, although a little shorter, which is why it is much simpler to have on.
12. Arrowhead Nail Shape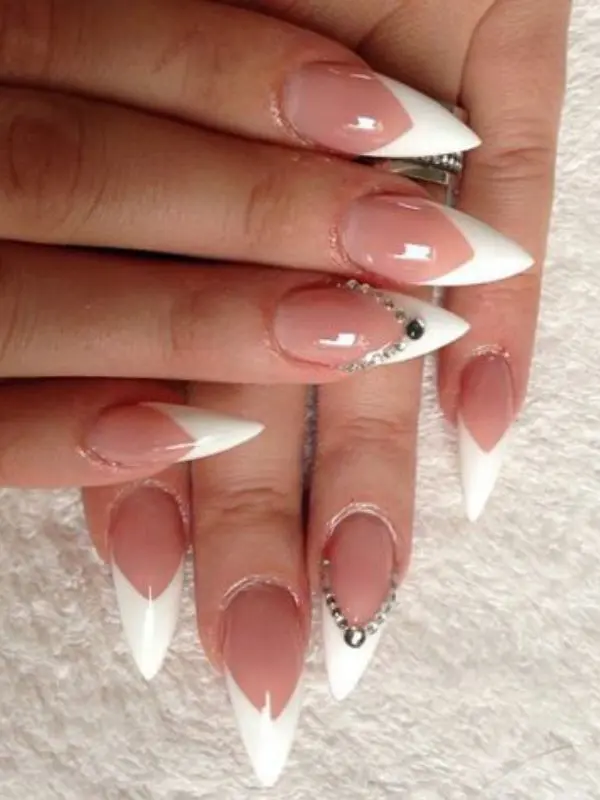 As the name suggests, this next nail type replicates an arrowhead. To create its V-shaped point, file the straight sides to produce the sharp tips. Since this will require immense nail filing, remember to apply nail strengthener to keep your nails strong and healthy.
5 Best Acrylic Nails Shapes
Since you are now familiar with the various nail types, let us now get you up to speed with the 5 best acrylic nail shapes. Having acrylics enables you to readily try various shapes without breaking your nails. Furthermore, if you want to give more life to your polish, you have several acrylic nail shapes to choose from.
1. Round Acrylic Nails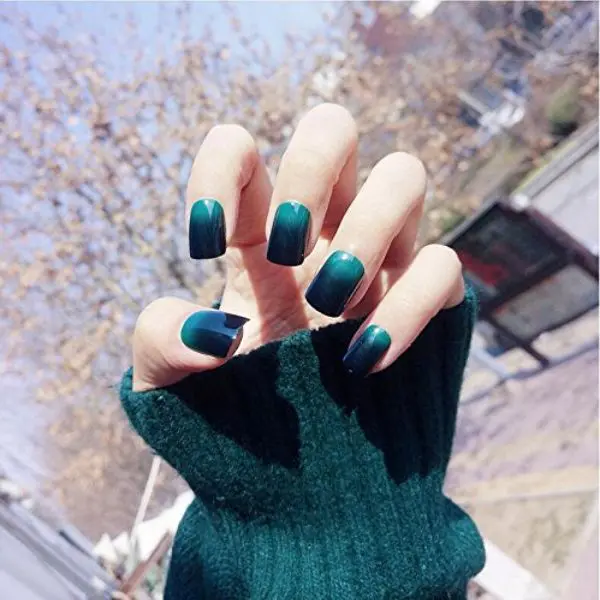 Simple and stylish is how you can describe these round acrylic nails. If you are searching for a style excellent for daily use, we recommend this acrylic nail. Not only is it simple to maintain, but as we all know short and round nails are hard to break. Take note though that putting the nails will take a little practice.
2. Squoval Acrylic Nails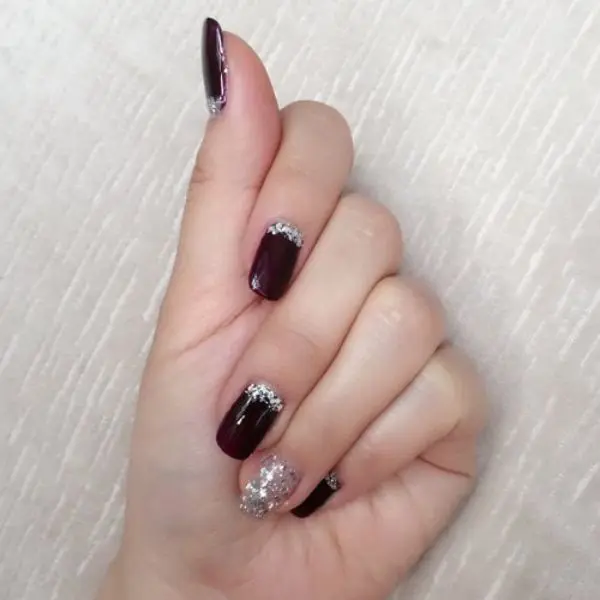 The Squoval acrylic nails are your alternative to the round nail shape. It is a safe choice if you are seeking something appropriate not only for regular use but also for those special occasions. While this particular acrylic nail gathered positive reviews, there are those who experienced some tips not fitting their nails.
3. Oval Acrylic Nails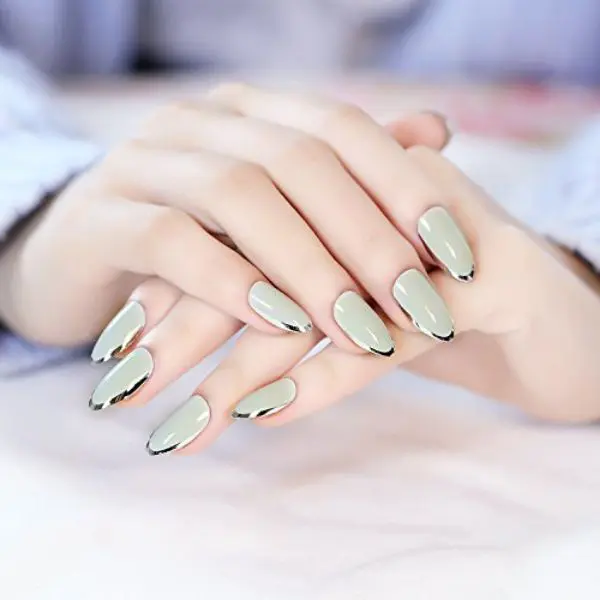 Meanwhile, with these Oval acrylic nails, your tips will absolutely look elegant and feminine. Compared to the round shape, the Oval style has a bit more modern feeling to it. For this particular acrylic nail, users recommend buying your own personal glue.
4. Square Acrylic Nails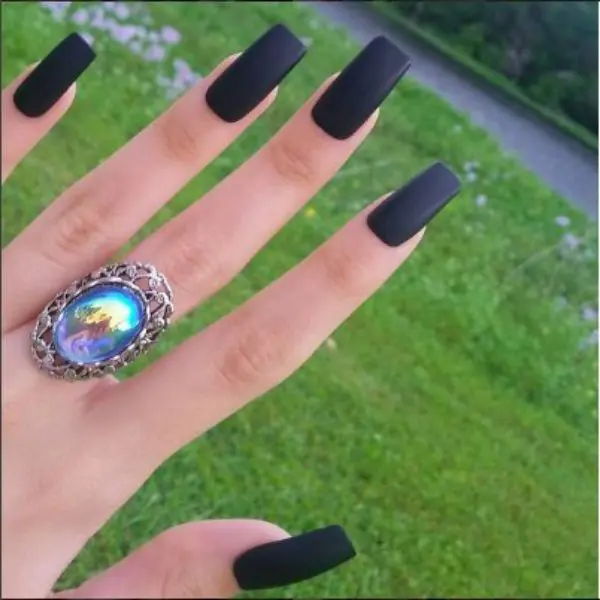 Best for medium or long nails, this acrylic is suitable for any outfit you wear. Then again, the square type can be worn on any nail length. In a word, this acrylic received rave reviews from its buyers, however, others experienced nails bending or color easily scrapping off.
5. Almond Acrylic Nails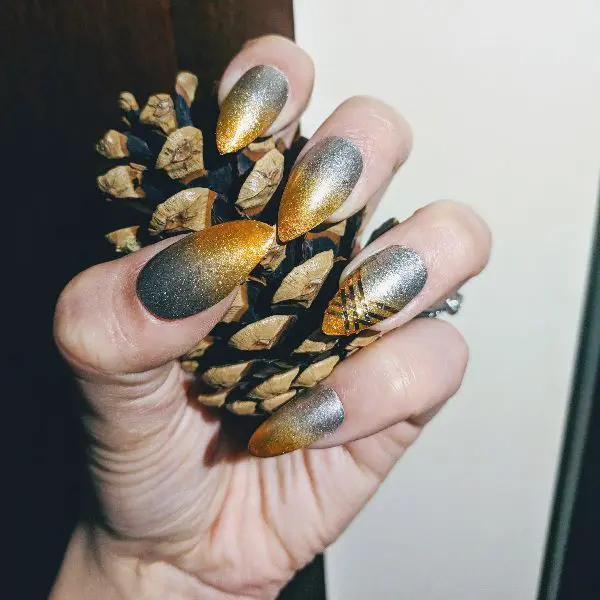 Your slim fingers will indeed be enhanced with a shellac polish or Almond acrylic nail. Splendid for date nights, this style will certainly make your fingers look gorgeous and delicate. Although, in the long run, your nail will tend to grow thinner and as a result will quickly break.
How to Choose Your Nail Shape
While you can definitely rock any nail shape you choose, it is still best to determine the shape of your hands, fingers, and nail beds. In doing this, you can perfectly find a nail shape that will accentuate your fingers.
For individuals with short, slender fingers, and nail beds, the nail shape highly suitable for you are Almond, Oval, Round, and Squoval. These shapes will surely make your petite hands look especially long. In contrast, those with short, thick fingers must avoid nail shapes with blunt ends.
To create an elongated effect, opt for the Almond, Oval, and Round nail shape. Separately, individuals with long, thin fingers should go for nail types with a blunt edge. Selecting this nail style will strongly accentuate your features.
With this in mind, opt for the Square or Squoval nail shape. Finally, women with long, thick fingers can balance their features by choosing a nail type ideal for medium or long lengths. Thus, go for the Almond or Oval nail shape.
The good news is that naturally, our nails grow back after a period of time, so with that in mind, you have time to experiment and discover the right nail shape for you!