Plaited hair, or braided hair, is a tried-and-true, yet versatile and beautiful way to style your hair for a night on the town, a day in the countryside, an hour at the gym, or even for a fancy wedding.
Whether you have longer or shorter hair, there is an endless variety of plaited hair that you can experiment with that has remained stylish for decades, if not centuries.
Sports icons, as well as celebrities on the red carpet, have rocked plaited hair regularly, which further demonstrates the versatility of plaits.
What is Plaited Hair?
Plaited hair, or braided hair, simply means weaving or twisting hair to create an interesting hairstyle. This type of hairstyle is both stylish and practical, perfect for a variety of occasions and purposes.
For example, basic plaits can be suitable for exercise while more complicated designs like a goddess braid can be a beautiful style for a black-tie event.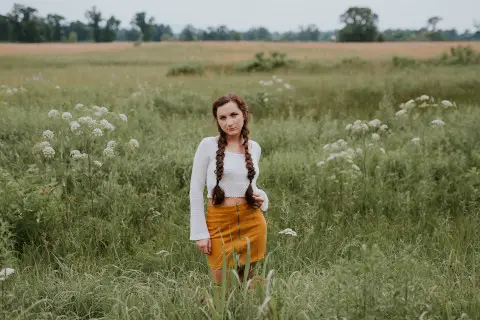 Braids and plaits have a long history, stemming back 30,000 years back in Africa. Many African regions, tribes, and groups styled their hair in braids in diverse ways, just like it's done today. It was a way to determine age, religion, social status, and more.
They are also seen as more than a hairstyle, as they have also been an opportunity for fun, get togethers, and social bonding. Young girls as well as families often get together and do braids or plaits on each other to spend time with one another and practice their plaiting skills.
How to Do a Basic Plait
A standard plait or braid involves taking three even sections of hair (a left section, middle section, and right section) and interweaving them on top and under each other. In this section, we'll show you how to do a basic plait. After mastering the basic braid, you'll be able to try out more complex styles.
Step One: Brushing
Brush your hair and make sure it is tangle-free. Consider applying hair oil if your hair is frizzy.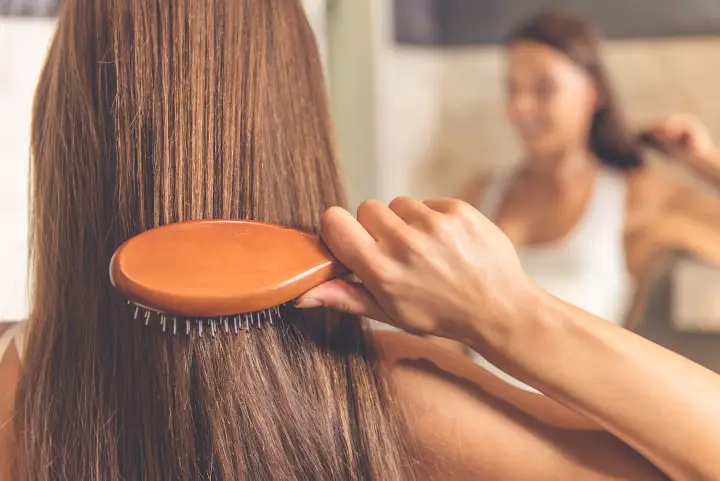 Step Two: Dividing your hair into three sections
At the nape of your neck, divide your hair into a left section, middle section, and right section. Choose whether you want to braid on one side or in the middle and position your hair in that area.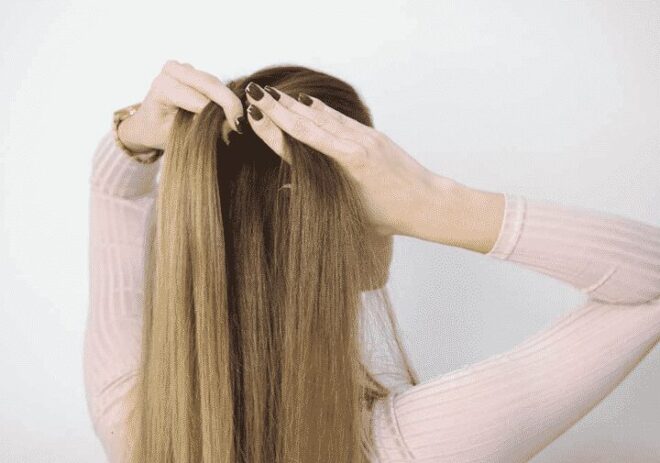 Step Three: Starting the Braid
Cross the right section over the middle section so that the right section becomes the middle section. Then, cross the left section over the new middle section so it becomes the middle section.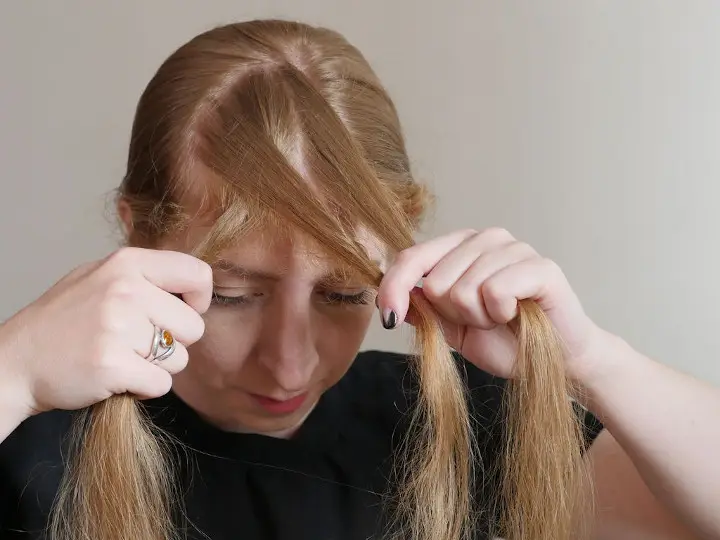 Step Four: Continuing the Braid
Continue plaiting by repeating the crossing explained in Step Three. Alternate between the right and left sides and ensure you always pull the sections tight and bring the outer sections over to the middle.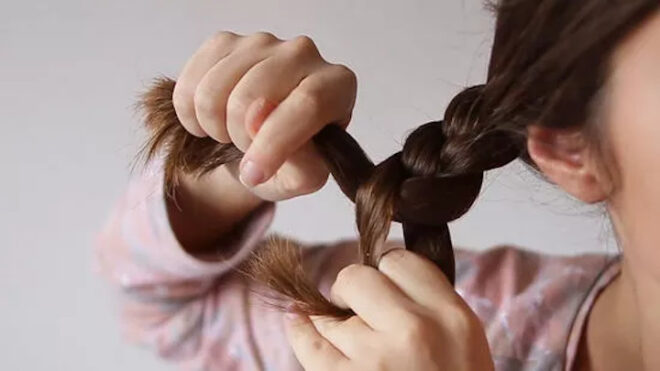 Step Five: Tying the Braid Off
When you are one or two inches away from the ends of your hair, wrap a hair tie around the end of your braid to secure it. You can even decorate your braid with clips, a ribbon, or other decorative hair accessories.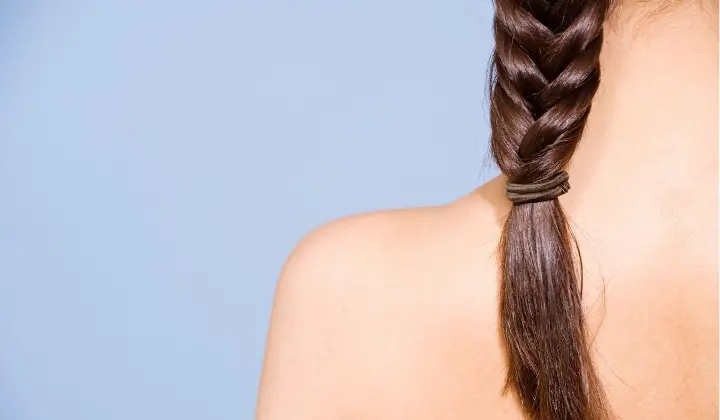 Plaited Hairstyles and Ideas
Depending on your style, hair thickness, the occasion, and your skill level when it comes to plaiting hair, you can browse through this list of plaited hairstyles and get new ideas for fun braids.
Plaited hair isn't a hairstyle that requires too many tools, however, depending on the style, you might want to tame frizzy hair with keratin products like keratin shampoos, or various hair oils. These products often make it easier to style plaits and manage hair. You can even find braiding tools online that can help beginners learn how to do plaited hair.
There are plenty of hair tutorials on social media that can teach you the basics of hair braiding and offer instructions on more complicated and interesting styles. You can follow these for a closer and more nuanced look into how to create the looks on our list. The following styles are ideal for casual to formal scenarios and for beginners to advanced braiders.
1. Dutch Braid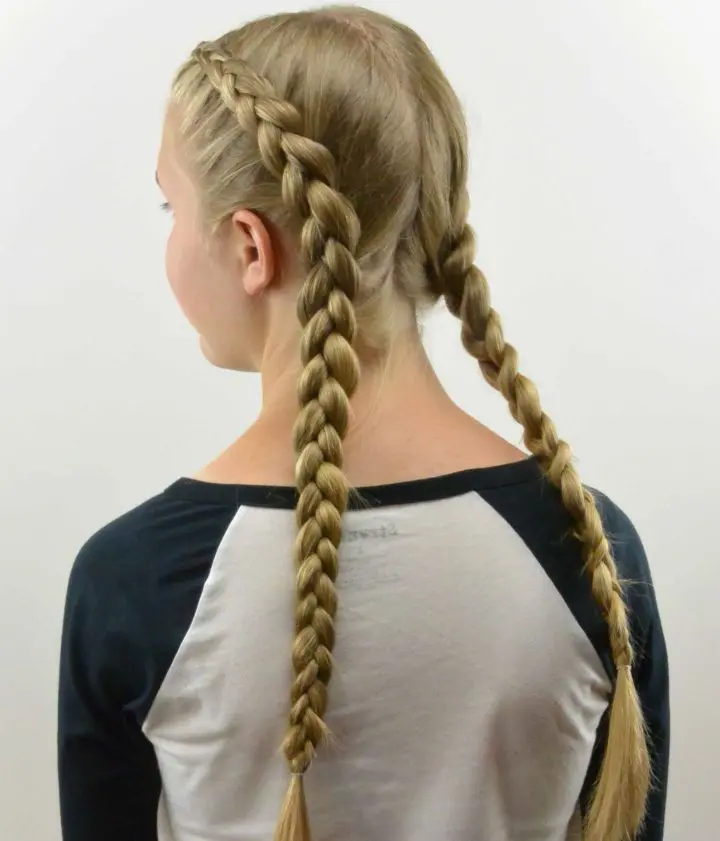 Sometimes called a "reverse braid", dutch braids became extremely popular in 2015 across the internet and are still a popular style today. While they are beautiful and suit all hair types, they require practice and skill to execute. This braid style starts from the top of your head and ends at the ends of your hair.
2. Fishtail Braid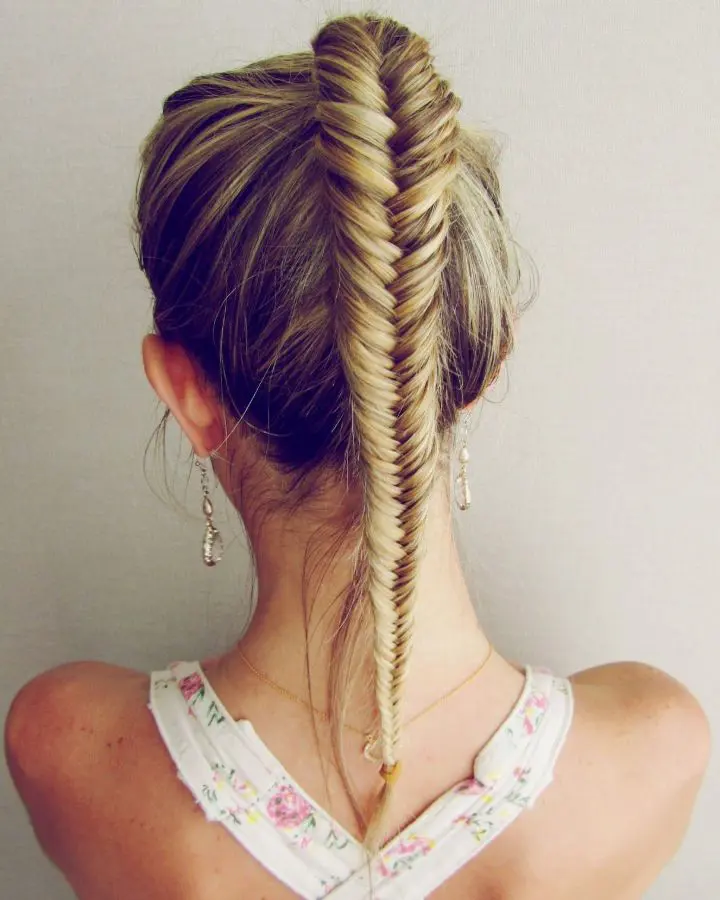 This classic braid is a summery look that has a chic elegance to it. It can be done to the side or go down the back of your head.
3. Waterfall Braid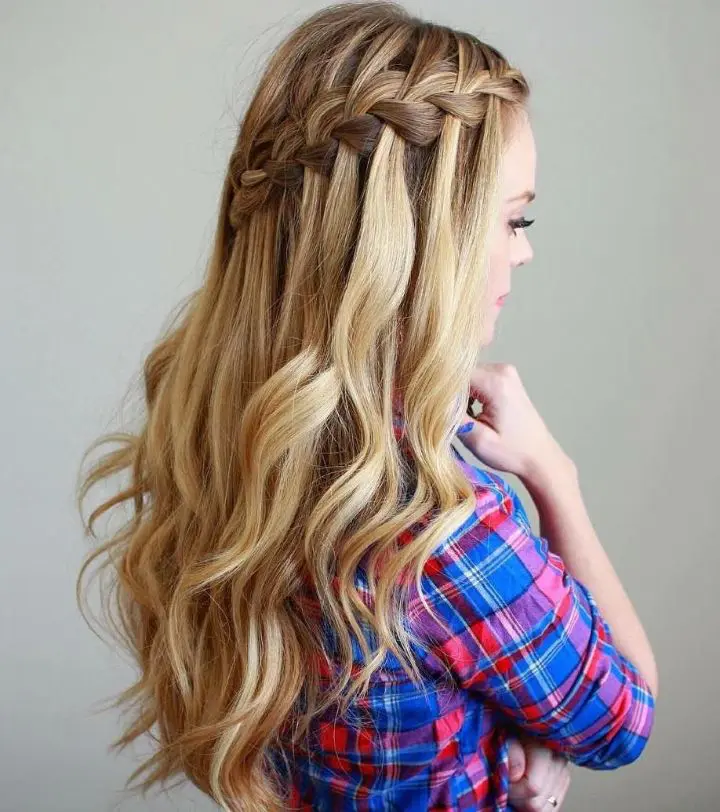 The Waterfall Braid is a variation of the French Braid where part of the hair is braided and rest cascades downwards just like a waterfall. It looks especially beautiful with ombre or balayage hair.
4. Crown Braid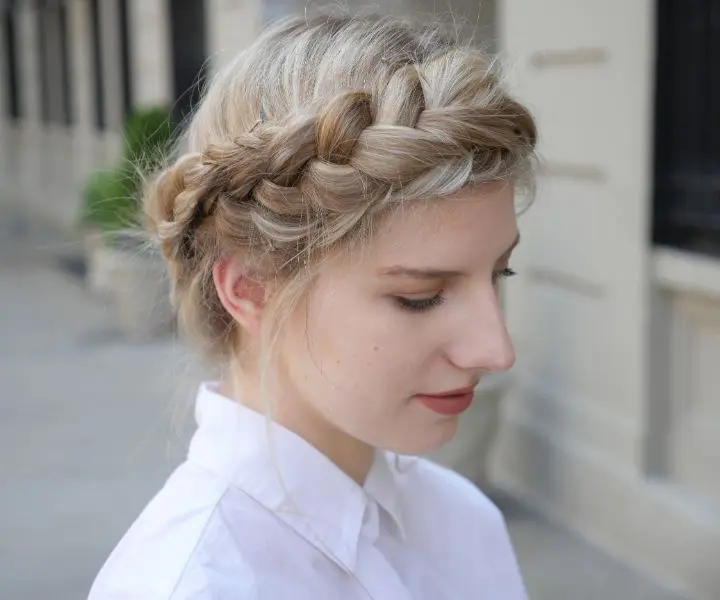 Also known as a halo braid, this type of braid will give you an angelic look that can pair perfectly with a fancy dress or elevate a casual outfit. Although it appears difficult to create, its impact will definitely be worth it.
5. Side Braid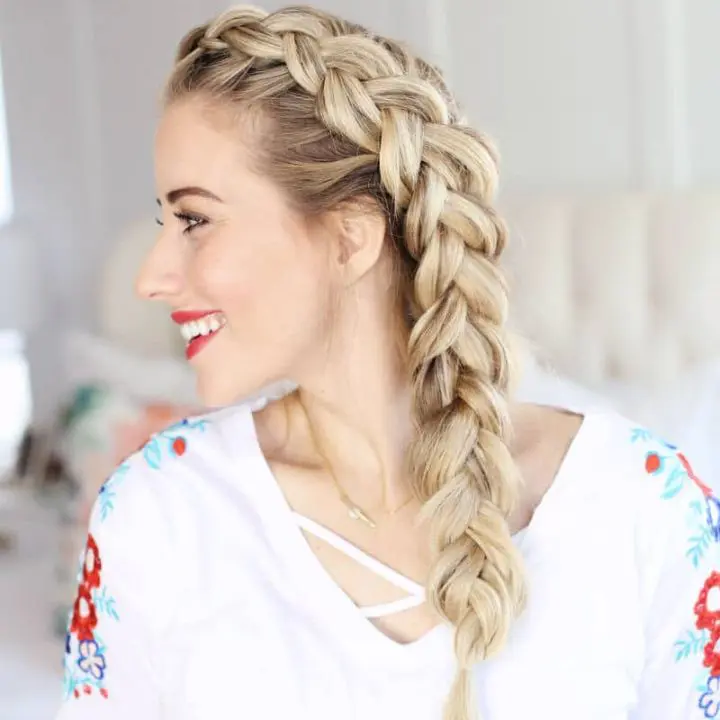 A side braid can be a great way to get your hair out of the way when on the go, running errands, or at the gym. This quick and casual style is essentially the classic plait but to the side.
6. French Braid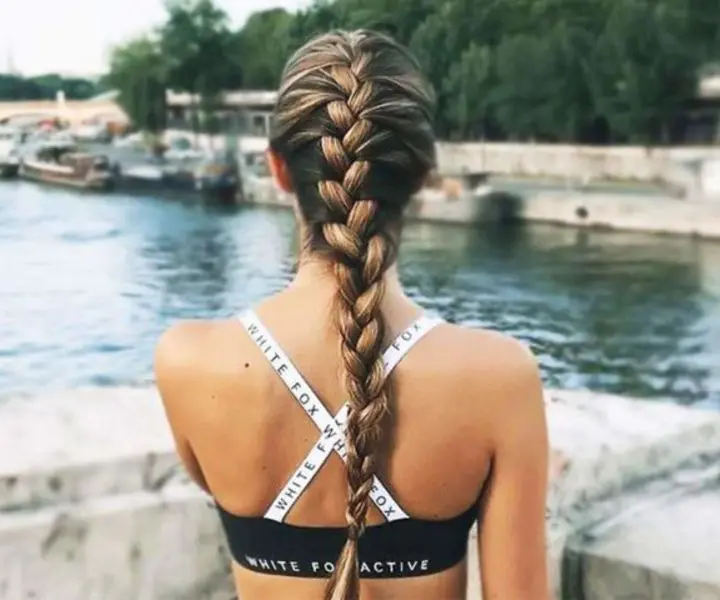 Learning how to do a French braid opens up tons of possibilities for other braid hairstyles. Just like a standard plait, a French Braid is one of the basic plaits that you should learn in order to advance your skills. This classic and timeless braid involves the criss-cross method of the typical plait but includes combining hair from the left and right sections each time.
7. Half-Up Half-Down Braid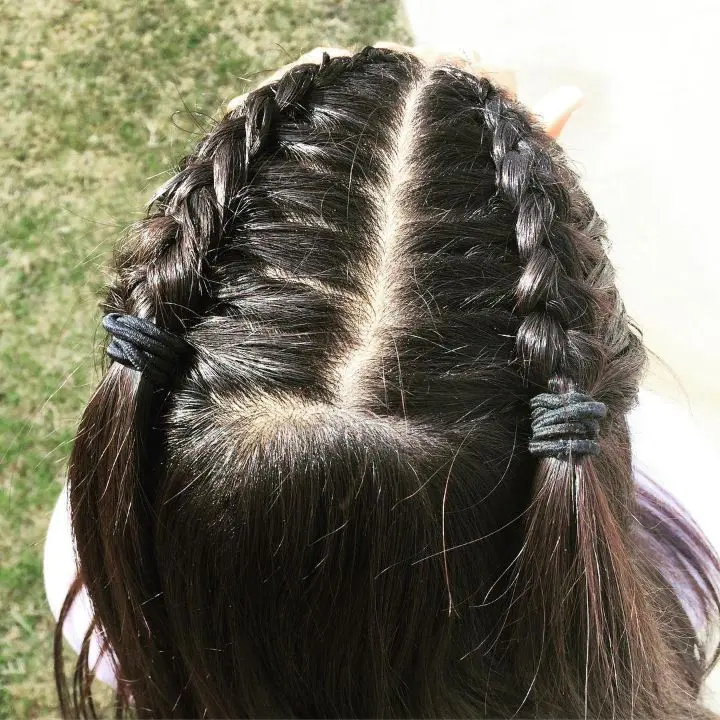 If you're looking to style your hair into a braid but also want to leave your hair down, this versatile half-up half-down plait style will satisfy that. This boho, effortless look is great for a date, a patio lunch out with friends, or to add flair to a casual look.
8. Braided Bun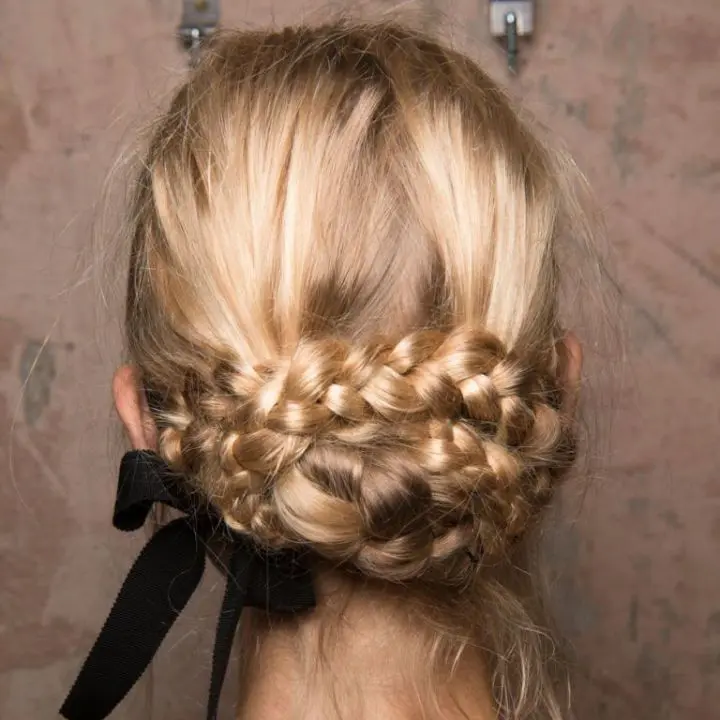 Buns are a go-to when it comes to pulling your hair out of your face, but sometimes you might want a little more formality and style to it. A braided bun is a simple way to beautify a sleek look.
9. Box Braid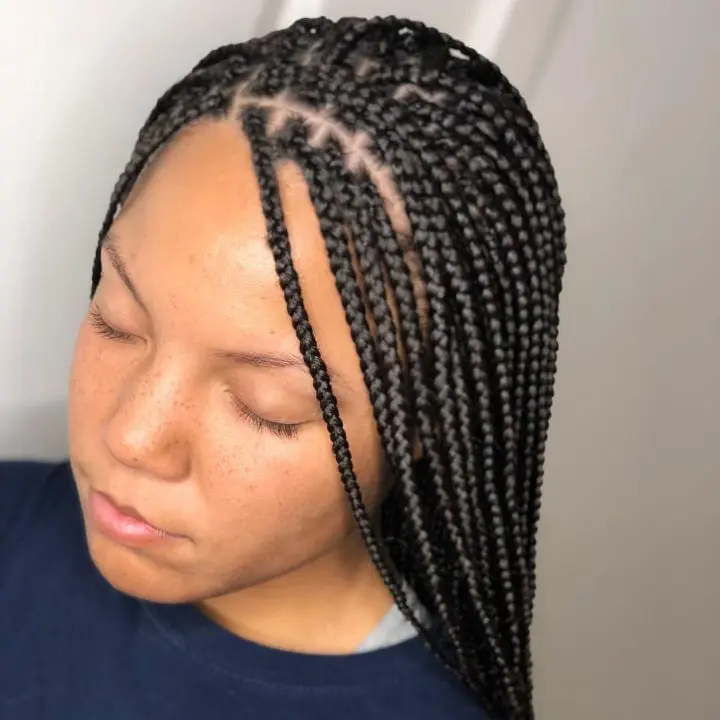 Box braids are a protective style of braid and are a traditional style of African braid that defined an era of iconic black music, TV, and movies. The style adds length and is often decorated with metallic threads and beads. Box braids can be done in many styles, including the ever-popular jumbo box braid.
10. French Braid Low Chignon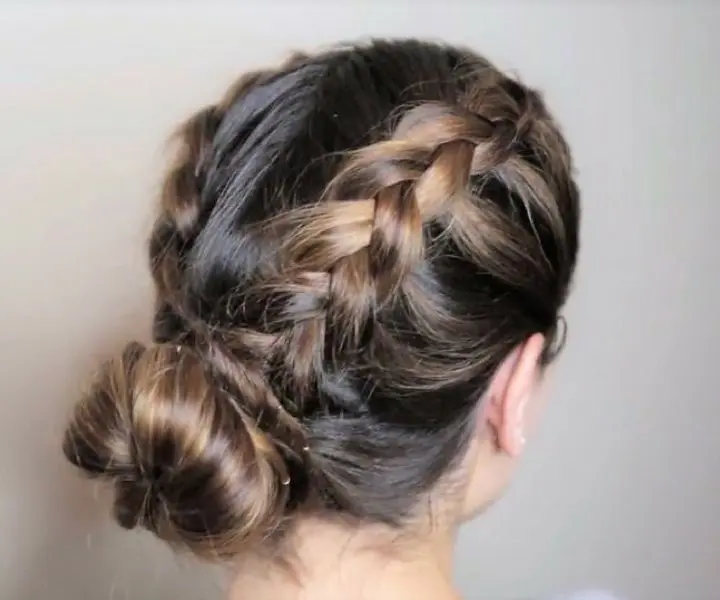 A French braid in a low chignon is the ultimate braiding style for a polished look. It can be perfect for a garden party, outdoor wedding, or fancy celebration, especially when accessorized with gold butterfly clips or a headband of sorts.
11. Braided Top Knot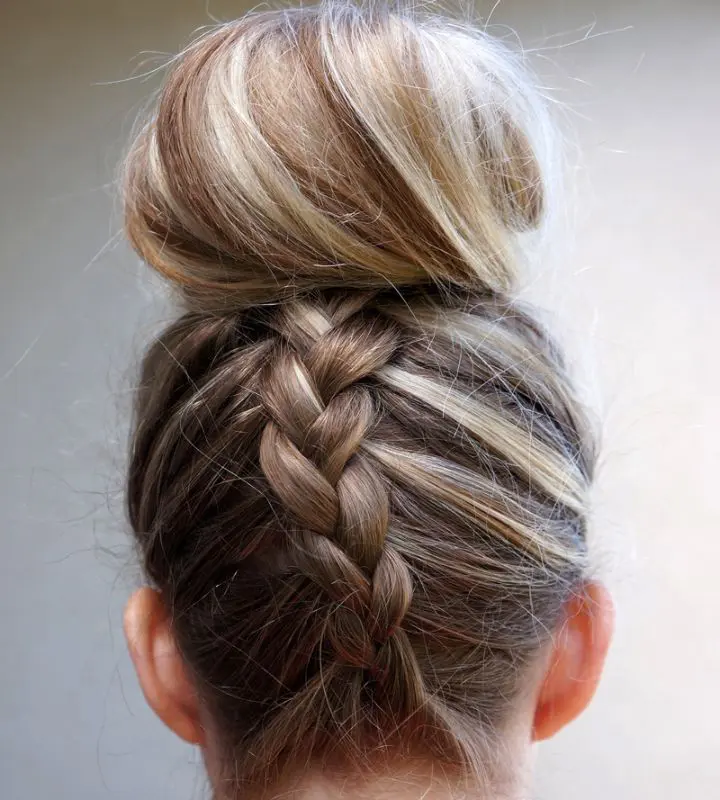 This braided style can create a more interesting appearance to a trusty top knot. You can wrap a braid around the base of your bun or braid down the scalp in a mohawk style,.
12. Braided Ponytail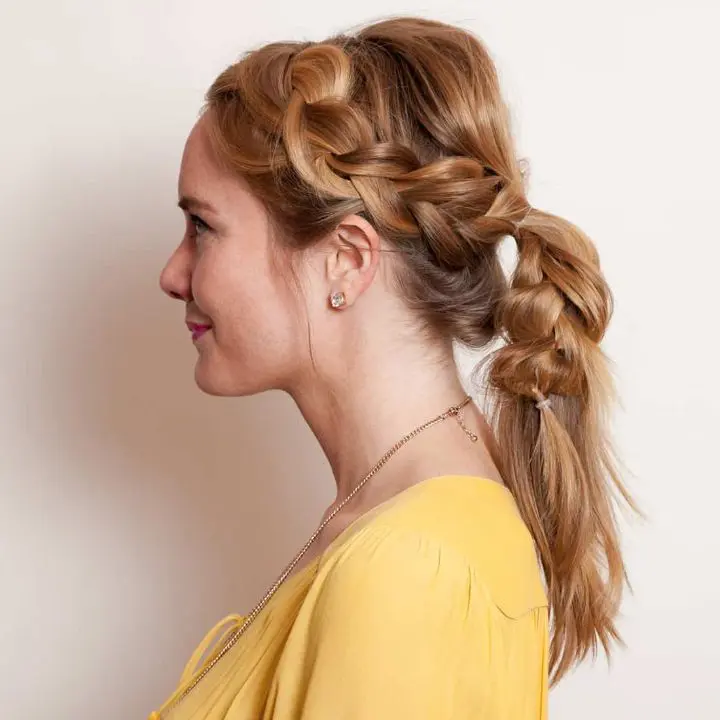 A braided ponytail makes for a beautiful upgrade to a high or low ponytail. You can try out tiny, hidden braids within the ponytail, a long braided pony for a goddess look, or a braided bubble ponytail, among others.
13. Pipe Braid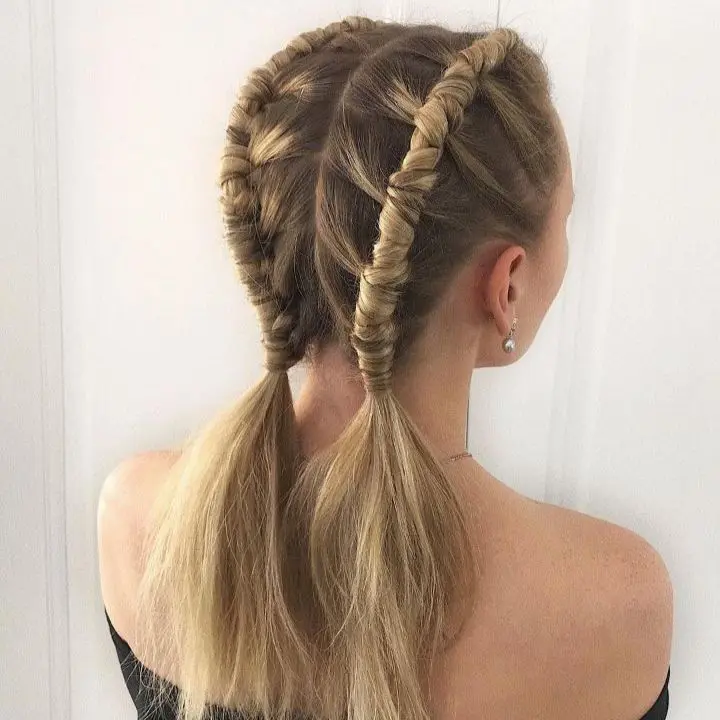 The pipe braid is an upgraded French braid that consists of a series of small knots. Your hair should appear in a tube shape that runs from the front to the back of the head. If preferred, you can even opt for double pipe braids.
14. Pull-Through Braid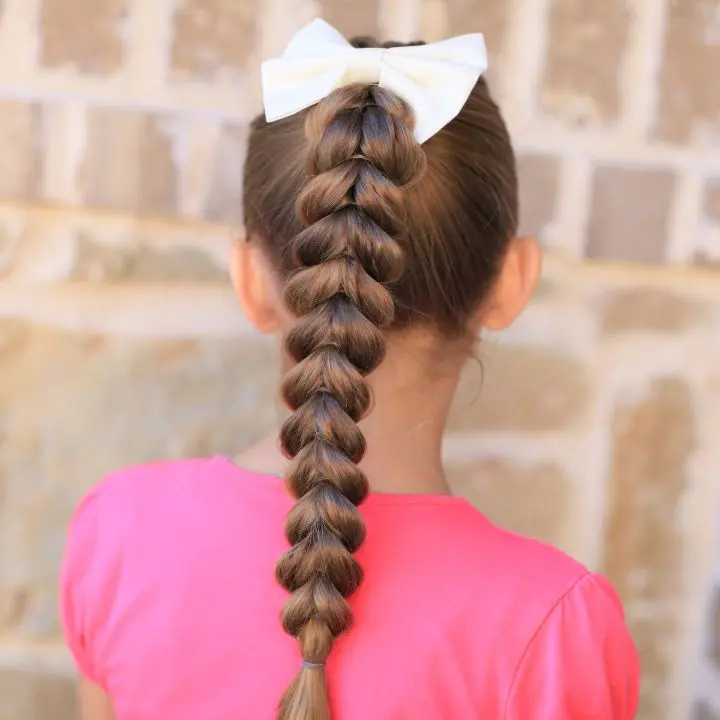 A pull-through braid is a pretty and feminine style that adds volume and layers to your hair. It adds an air of sophistication and requires you to work with multiple ponytails. It is a cross-over between the dutch braid and the triple braid, where you're making two half-up ponytails, splitting one between two sections, and adding loose hair to make a third ponytail.
15. Infinity Braid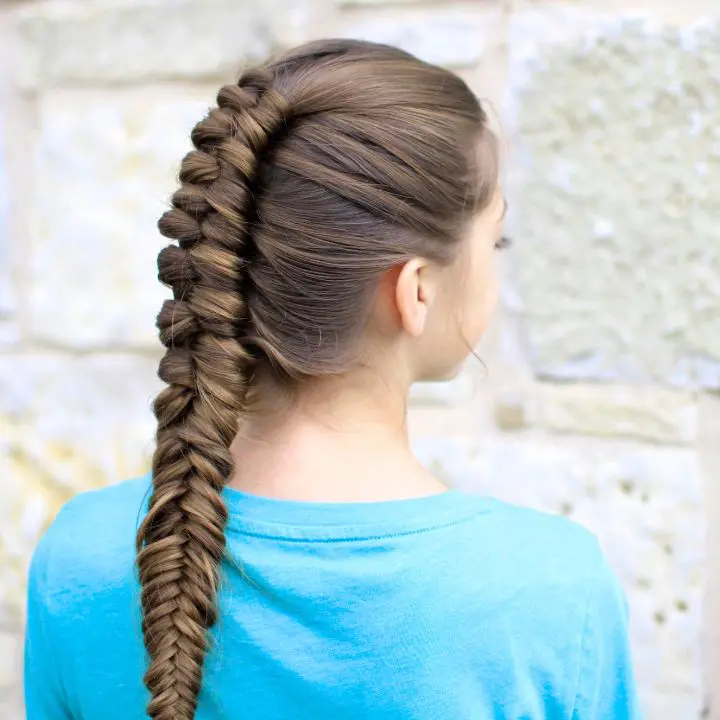 The infinity braid is notorious for being one of the most difficult braids to do, especially on yourself. The rhythm goes a little something like this: over the right, under the left, around and over the left, under the right, around and over the right, and repeat. This style is best for thinner hair as the braid can get thick quickly, but it can be done as two braids for those with super thick hair.
16. Classic Cornrows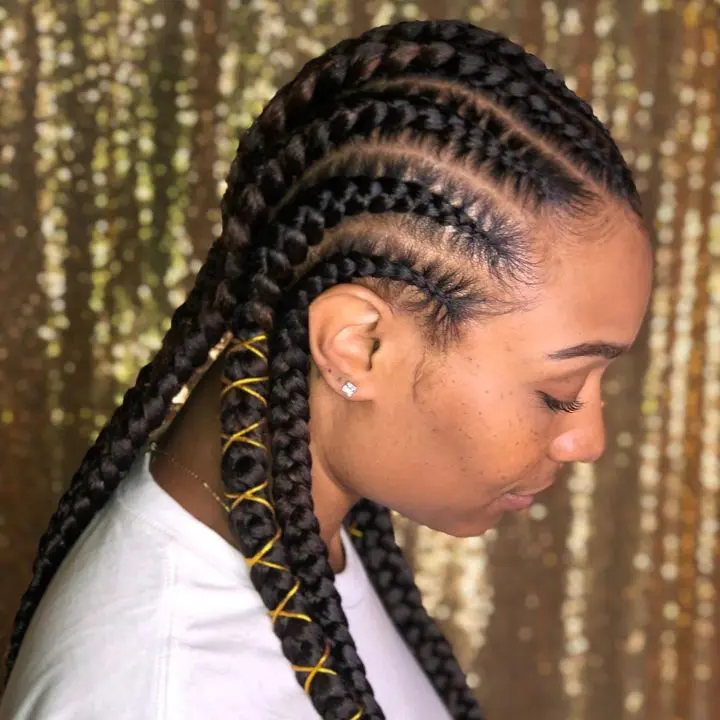 Cornrows differ from other plaits and braids as they are braided to the scalp tightly. You can create many different design patterns and protect your hair from conditions that cause stress to the hair like the coldness in the winter or the sand, seawater, and heat on a beach vacation.
17. Triple Braid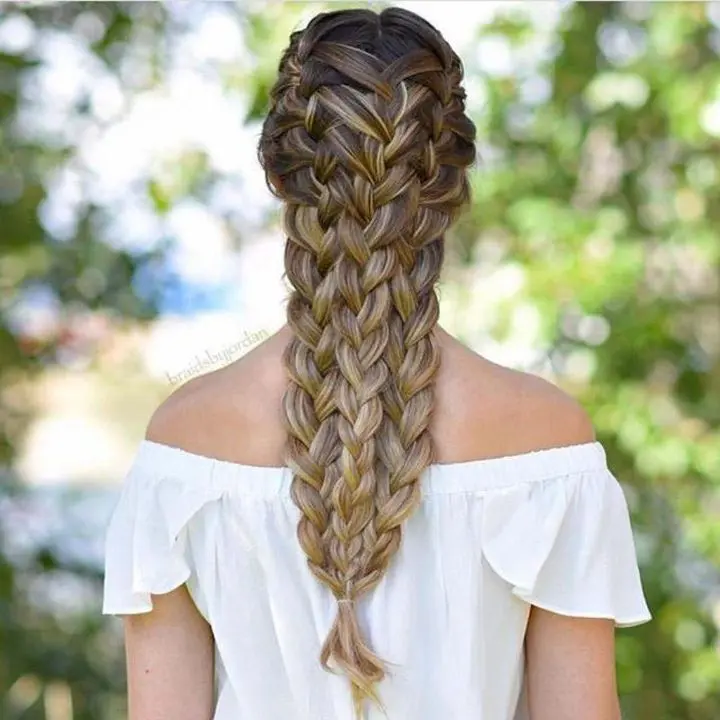 This complicated braid is a challenging style that offers an ethereal aura and a thicker braid appearance for those with thin hair. The process involves braiding your hair in three separate braids and then braiding those two braids into one.
18. Goddess Braids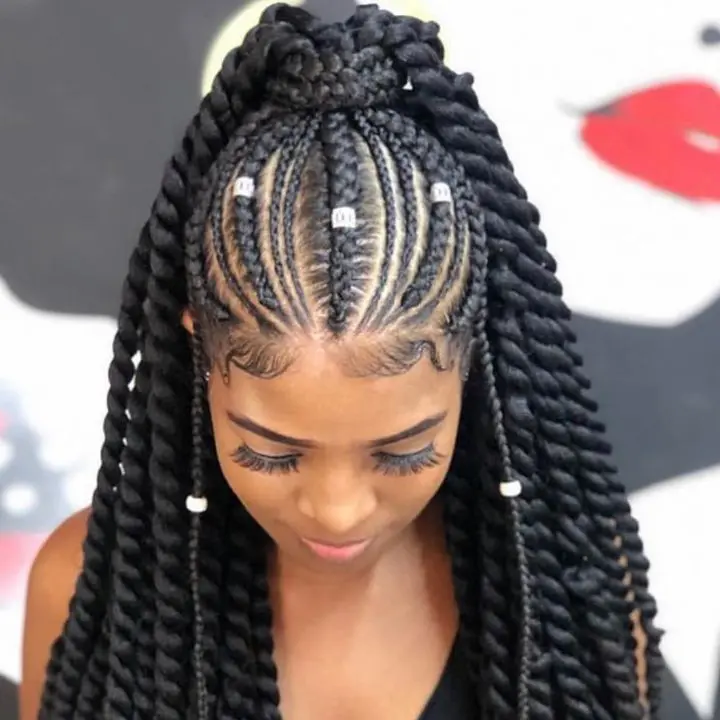 Goddess Braids look like oversized cornrows and are braided close to the scalp. With plenty of ways to wear them, this stunning style looks best with long hair and can be pinned up or put into a bun if preferred.
19. Braided Double Buns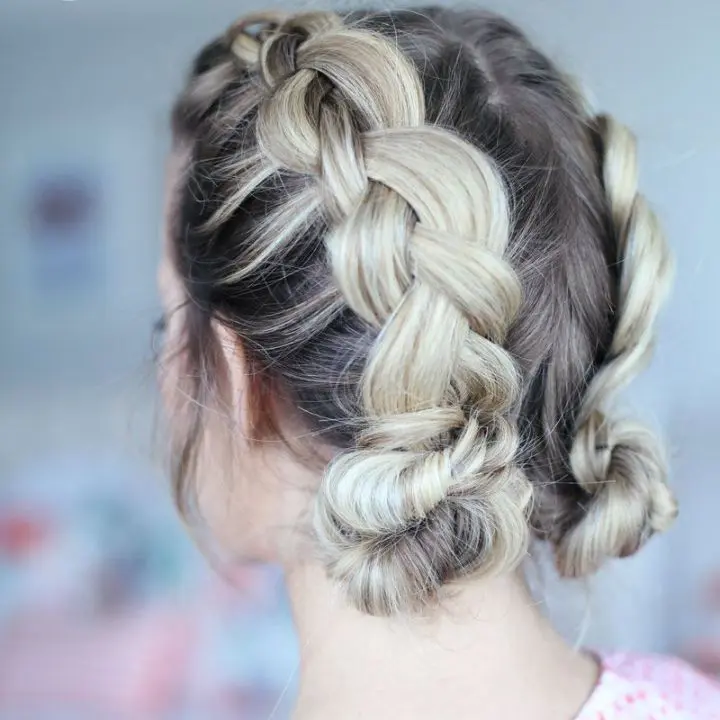 This festival-friendly look is a variation of space buns with that added twist. It might take some practice but is certainly worth it for a full day of perfectly braided hair.
20. Braids in a Bob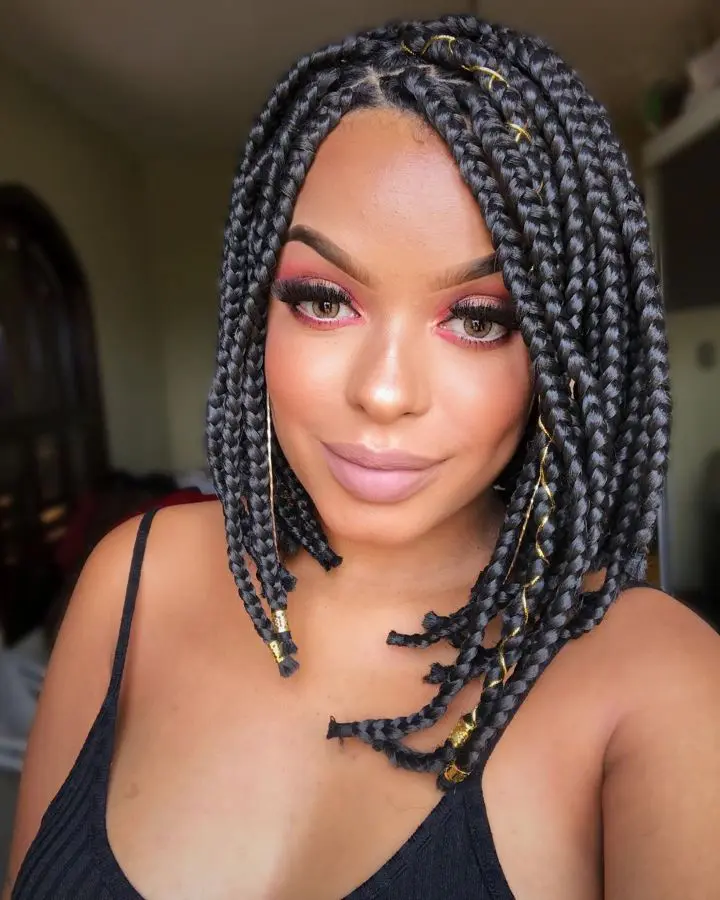 Although braids are popular with those with medium to long hair, those with shorter than shoulder-length hair can still experiment with braids in a bob. For bobs with bangs, you can put them up into a front plait braid in a waterfall style effect, and for super short bobs, consider cornrows.
21. Bow Braid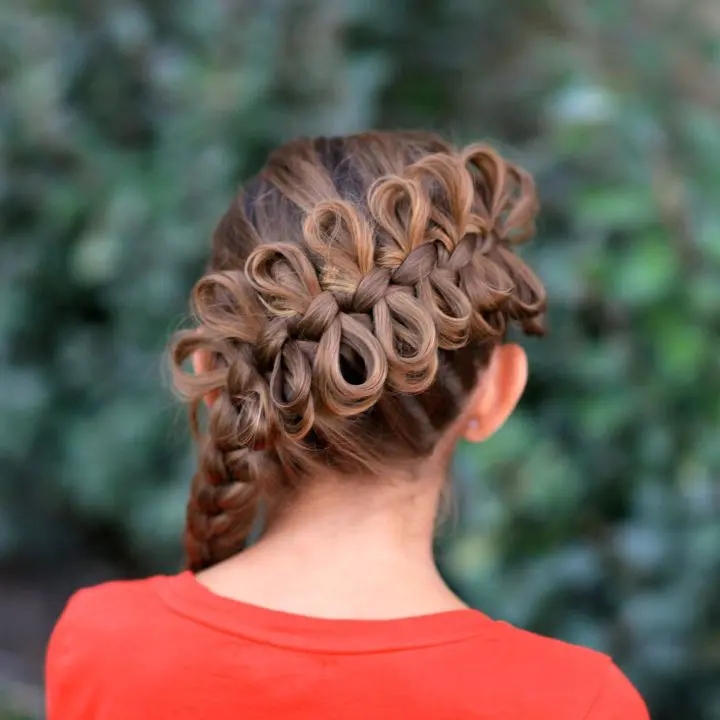 Bow braids add a big feminine touch to any girly outfit and can be added as an extra to any braid for flair. It is a creative way to accessorize without even accessorizing. It helps to learn how to do a French braid before attempting to add in bow braids.
22. Butterfly Braid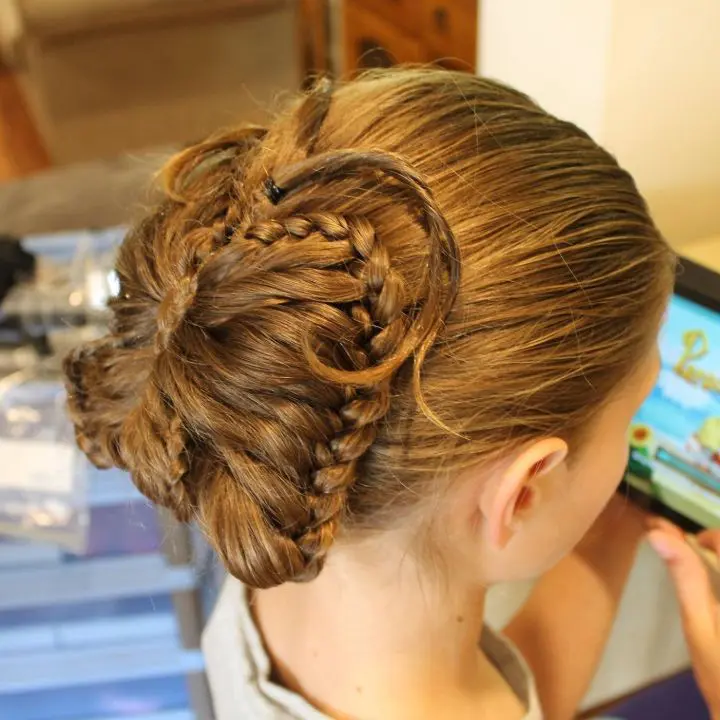 Butterfly braids are a low-maintenance braid that involves up-and-overs all looped together to create this dynamic style. The regal look adds length and volume and doesn't take a long time to create.
23. Snake Braid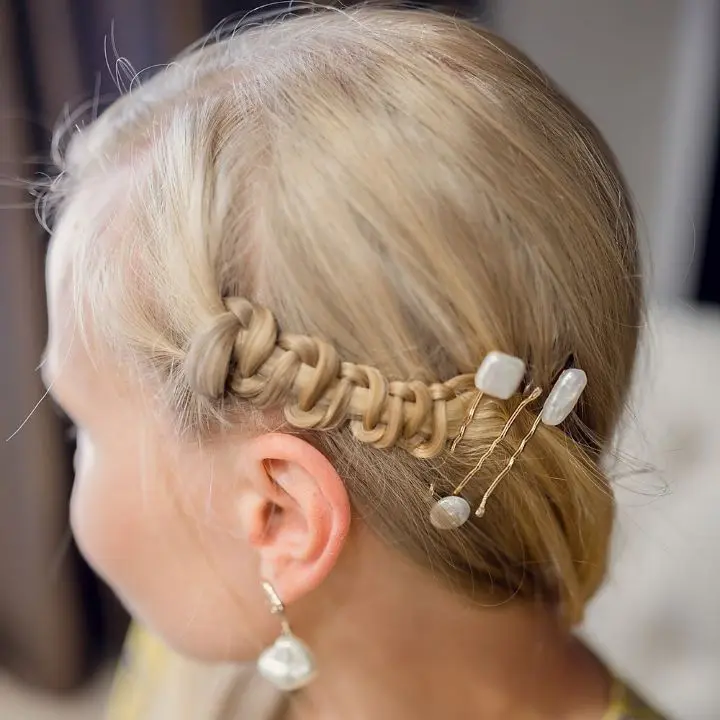 This detailed hairstyle is a zigzagging braid that mimics the motion of a snake. With other intricate braids, it's often quite a difficult task to master, but the snake braid is easy to achieve and only looks difficult.
24. Triangle Braids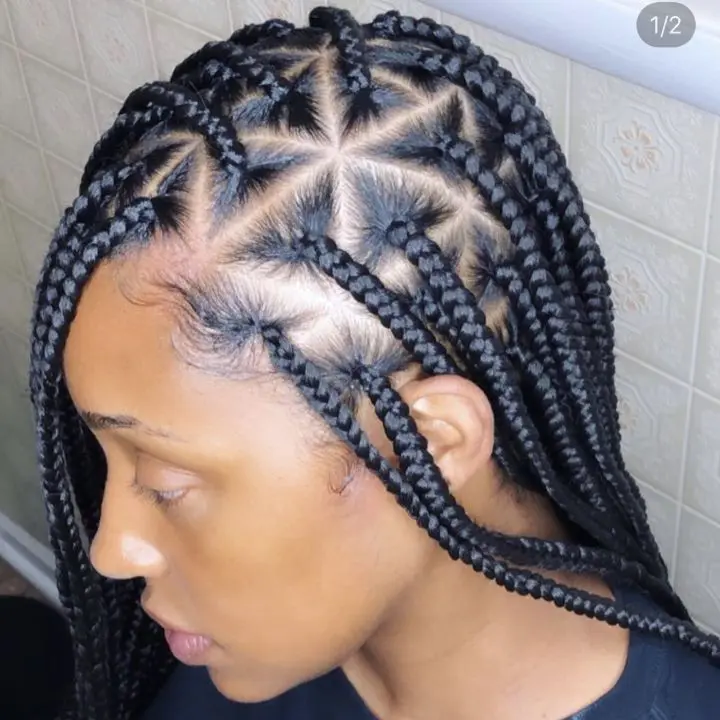 Triangle braids are a box braid variation that takes your hair to the next level. They are known as triangle braids because of the triangular-patterned parting seen on your scalp.
25. Twist Braids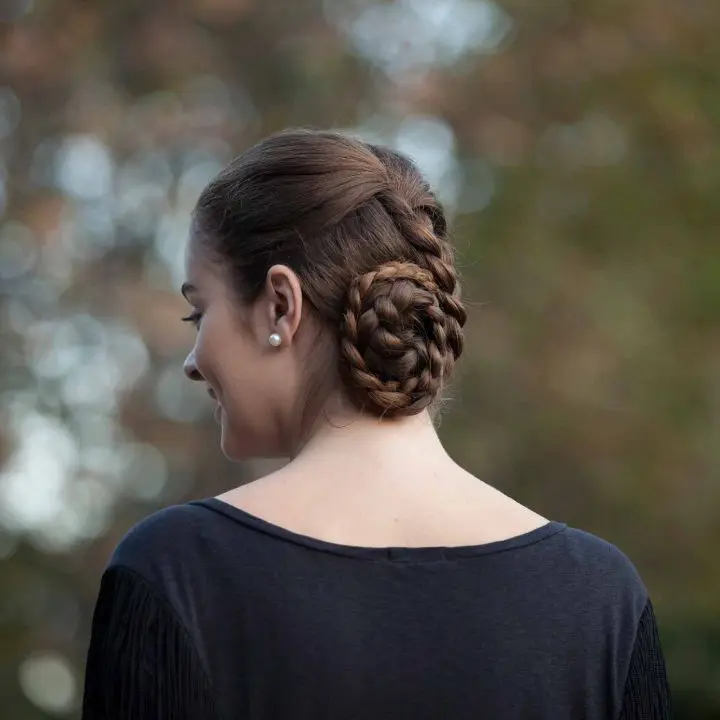 Unlike regular braids, twist braids only require two sections of hair. Each section is twisted on its own before it's twisted around the other section and often work best with textured hair or naturally curly hair. Twists can be intricate, thick, or simple.
Video Tutorial on How to Plait Hair
To master the art of the plait, here's a video tutorial that will give you a step-by-step visual on how to do a basic plait. Follow along, and pause the video any time you want until you get a good grasp on each step.
The Difference Between Braids and Plaits
The difference between braids and plaits is the complexity that is seen in each style. Braids can refer to a more protective and permanent style, while a plait can refer to a simpler hairstyle that deals with splitting the hair into parts and interlacing them together. People use the terms braids and plaits interchangeably, where plaits are a British English term to refer to braids.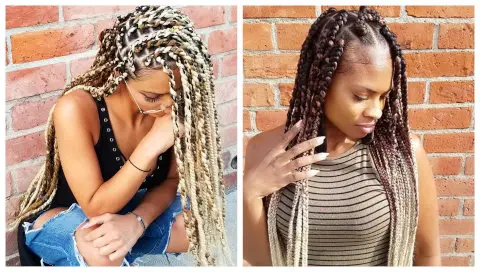 Tying Things Up: A Conclusion on Plaits
Plaits are perhaps the most versatile hairstyle to experiment with at home that requires little maintenance. Whether you have short hair, medium-length hair, or long hair, there are a great variety of ways to twist and loop the hair in order to create beautiful hairstyles.
As a part of different cultures around the world for thousands of years, it has been seen as a fashion statement, a statement of socio-cultural status, and as a social art. People have used braiding or plaiting as a method of bonding, whether between friends on a playground or as a way for elders to pass down traditional designs to a new generation.
As mentioned previously, a braided hairstyle can complement an outfit and can be tailored to suit the look you're going for. Go for a crown braid for a smart-casual event, an infinity braid if you're looking to impress, add bow braids for a feminine touch, or try cornrows if you want to preserve the quality of your hair on a vacation or against harsh weather conditions.
You can search for many hair accessories to complement your new hair-do, including metal hair cuffs, rings, barrettes, hair brands, claw clips, and strings to tie into your braid.