Healthy hair is important for your overall appearance and health but a hair care routine is often neglected. Women often have plenty of serums, moisturizers, and cleansing products for skincare but tend to forget about hair care.
Implementing a good routine complete with a great shampoo, conditioner, a high-quality hairbrush or comb, oils, and regular hair cuts is just as important as a good skincare routine.
Keratin shampoo is one of these essential products to healthy hair and can be added to your hair care routine on a daily basis to ensure smooth hair and a moisturized scalp.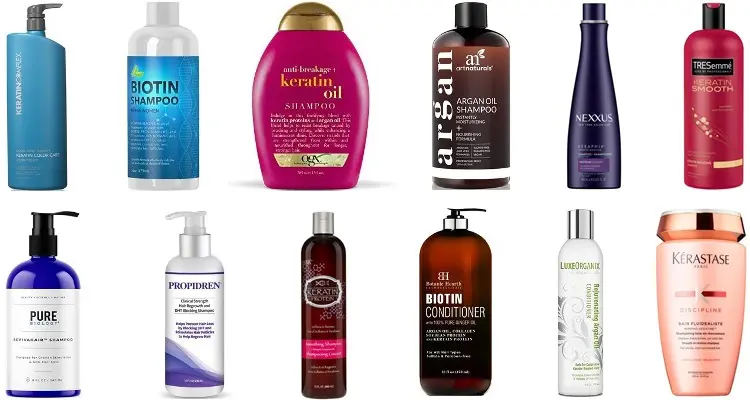 Hair that is in good condition reflects how well you take care of your appearance and whether you're intaking the right amount of vitamins and minerals.
What is Healthy Hair?
Some of the steps to healthy hair include:
Getting haircuts regularly in order to avoid breakage or split ends
Avoiding heated styling products as much as possible
Giving your hair a break from tight hair accessories or harsh products like hairspray
Taking care of your scalp and ensuring it isn't dry
Maintaining a healthy diet with the recommended amount of protein and iron for your body
Deep conditioning your hair once a week to maintain hydration
Tailoring what products you use to the weather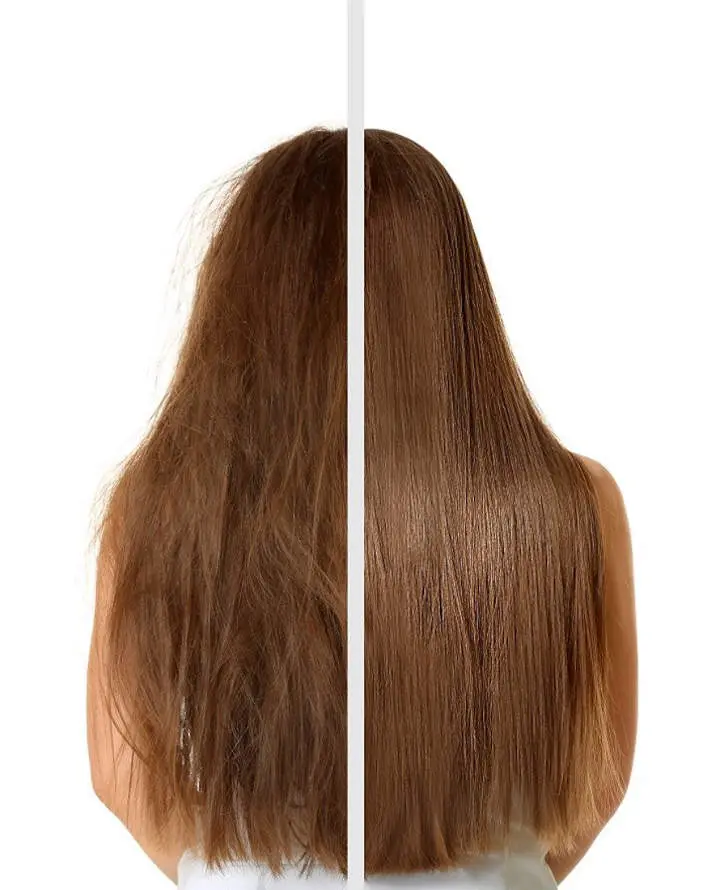 Taking note of these points is what will guarantee the healthiest state for your hair and scalp, however, a precursor to all of these is what you use to wash your hair. A good shampoo helps remove dirt, debris, and an excess of oils known as sebum and will, therefore, keep your hair clean and shiny. Out of all the products you use on your hair, shampoo is one that you likely use most in your day-to-day life.
One of the most sought-after shampoos in the market today is keratin shampoo, a shampoo that strengthens, smooths, and nourishes the hair.
What is Keratin?
Keratin is the building block of skin, nails, and hair — the protein that is responsible for making your hair grow long, strong, and smooth. There are many items on the market, including supplements, treatments, and products, that contain or use keratin and claim to improve hair quality, and most people who have tried them advocate for its effectiveness. However, just like any hair-related product, its effectiveness highly depends on the individual's hair and how healthy it is to begin with.
To get more scientific, keratin products work by coating the hair shaft with a barrier to protect it from humidity and the elements and keep it smooth, whereas professional salon keratin treatments work to break the bonds in hair to smooth frizz for 2-5 months.
The Benefits of Keratin Shampoos
Choosing a shampoo that is infused with keratin oil will offer you aesthetic benefits and benefits for the health of your hair in many ways. For those who have undergone a professional keratin treatment, using the right keratin shampoo can offer aftercare protection and maintain results.
By nourishing and conditioning the hair, a keratin shampoo can tame and smooth out hair, making it easier to manage and deal with on a regular basis. They can calm down flyaways and are specially formulated to control frizzy hair.
If you regularly use heat styling tools like curling irons, straighteners, or anything of the like, keratin shampoo can help alleviate heat damage. The shampoo acts as a heat protectant spray by providing a barrier to rebuild damaged hair. This also includes damage from chemical treatments or other salon treatments that are harsh on the hair.
Some formulas include more than just keratin, such as restorative components like hydrolyzed wheat protein, avocado oil, provitamin B-5, jojoba oil, argan oil, and more to give the formula that extra natural boost.
A precursor to healthy hair is a healthy scalp – the scalp is the base of where hair grows from, meaning it is essential to keep it fertile, moisturized, and clean so that hair can grow strong and healthily. Using a shampoo that ensures moisture on a day-to-day basis provides an added comfort for those with dry or damaged hair. Some keratin shampoos are especially appropriate for colored or treated hair and help maintain hair quality.
Keratin shampoos are often synonymous with natural hair straightening. Unlike other hair straightening treatments, keratin shampoos thrive off of the natural protein that our hair uses to fill in its porous sections. With a high concentration of keratin in these products, you essentially put back the protein that your hair needs to avoid breakage and frizz.
With long-lasting protection of your hair from harsh chemicals in products and heat damage, you'll be able to ease your worries when styling your hair. Keratin shampoo will tame your hair with a delicate formula that makes your hair easier to manage – a problem that many women seek to solve. After switching to keratin shampoo, you'll have an easier time with curling irons and other heat products for long hair or thick hair, and be able to style your hair in several popular hairstyles.
At-Home Keratin Treatments
As an alternative to regular visits at the hair salon, keratin treatments can be done at home and incorporated into your daily hair routine. Although at-home keratin treatments are not as powerful and simply seek to repair, strengthen, and maintain hair quality and smoothness by coating the hair with a barrier, it will likely give you the peace of mind you deserve.
Keratin treatments often include a shampoo at its core, and that is supplemented with a conditioner or deep conditioning treatment, repair mask, serum, or other products.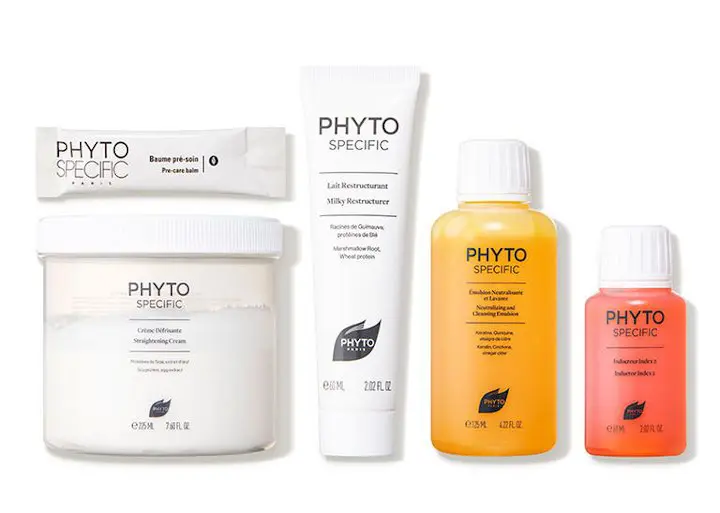 Some people choose to go beyond keratin shampoo and purchase an at-home keratin treatment. These treatments in a bottle usually take a while to complete but last longer than simply using shampoos and conditioners.
Just like with other keratin products, you'll need to consider your hair type and the formula of the keratin treatment bottle. In essence, you might want to take more care in reviewing these products because of their harsher nature and more complicated formulas. Ensure you pick a product that is formaldehyde-free.
On the other end of the spectrum, some choose to completely go from scratch and customize their own natural keratin hair treatment, combining ingredients like honey and egg white and applying it to hair.
The Best Keratin Shampoos for Women's Hair
The following are 13 of the best keratin shampoos that you can purchase online and start using for smooth, shiny, healthy hair. Some come in a shampoo and conditioner bundle, while others provide extra components like argan oil and black rice to add that extra oomph.
Keratin Complex: Color Care Shampoo & Conditioner Set
This shampoo and conditioner duo from Keratin Complex helps restore lost keratin. Their color-safe conditioner has a formula that provides moisture, smoothing, and softening for all hair types. It also includes provitamin B5 conditions and keratin, wheat, and soy proteins.
If you have colored hair or have recently undergone a keratin treatment, this keratin shampoo and conditioner package is excellent to maintain results and keep your hair smooth and shiny.
It's a 10 Haircare: Miracle Shampoo Plus Keratin
The It's a 10 Haircare Miracle Shampoo takes vulnerable hair and strengthens it with a keratin protein-enriched formula that is free of parabens, chloride, and added sulfates. Suitable for all hair types, including dyed hair, hair that has gone through straightening treatments, and hair that has gone through keratin treatments, this professional hair care product delivers results that protect your hair.
TRESemme Shampoo: Keratin Smooth
A classic brand in the haircare market, TRESemme's Keratin Smooth Shampoo helps achieve silky hair, naturally. Through a combination of keratin and marula oil, the formula helps to control frizzy hair and make it more manageable. The shampoo maintains silky hair for up to 72 hours and can be paired with their keratin infusing conditioner, serum, or heat protection shine spray.
RUSK Deepshine Smooth Keratin Care Smoothing Shampoo
This gentle keratin smoothing shampoo from RUSK is formulated with natural keratin, vitamin E, and marine botanicals to strengthen hair. Color-safe and great to protect hair from heat, this shampoo is nourishing and provides a luminous shine.
Luseta Keratin Smooth Shampoo & Conditioner Set for Straight and Wavy Hair
The Luseta Keratin Shampoo and Conditioner Set is a salon-level haircare product that is environmentally-friendly, cruelty-free, sulfate-free, and uses natural ingredients. Suitable for all types of hair and is color-safe, it combines keratin protein and wheat protein to strengthen, moisturizes, and overall refresh the hair.
OGX Anti-Breakage + Keratin Oil Shampoo
OGX is known for its gentle and uncomplicated yet effective formulas. With their anti-breakage and keratin oil shampoo, keratin oil and argan oil blend together to provide a natural fortifying product for soft and strong hair.
Natural Formula: Keratin Intense Shampoo
Natural Formula's Keratin Intense Shampoo is ideal for those with dry and damaged hair and those looking for straighter and longer hair. This expertly formulated shampoo is all about rebuilding — weakened hair that has lost its moisture and shine can benefit from this product and get results relating to durability. Hair-straightening results are said to last up to 3 times longer with a pentanol enriched keratin formula to provide that extra protective coating.
Pair this shampoo with Natural Formula's Keratin Intense Conditioner, Mask, or Serum to enhance results.
Organix: Ever Straight Brazilian Keratin Therapy
The Organix Ever Straight Brazilian Keratin Therapy can be likened to the Brazilian Blowout – a transformative hair treatment that helps curly, frizzy hair become straight for three to four months. With this shampoo and conditioner combo, you can receive similar yet tamer results but regularly treat your hair with keratin-infused products.
The shampoo is additionally infused with coconut oil, avocado oil, and cocoa butter.
Nexxus: Shampoo for Damaged Hair Keraphix with ProteinFusion
Nexxus has their keratin-infused shampoo down to a science. This salon-crafted hair product is powerful for damaged hair and repairs hair fibers from within. Using leading research called Proteomics to create this treatment, you bring a Proteininfusion blend that includes keratin protein and black rice home with you in a bottle.
After one use, your hair becomes visibly smoother, healthier, and healed. With continuous use, you can expect a more dramatic, long-term transformation.
VIRTUE: Full Shampoo, Alpha Keratin
VIRTUE's Alpha Keratin Shampoo is for those looking for volume and density to fine hair. This product aims to produce results for the long-term, being a lightweight formula that continues to improve hair health over time. Enjoy a citrus floral scent with essential oils and a cruelty-free, environmentally-friendly product while reaping results.
This shampoo can be paired with VIRTUE's collection of keratin-infused products so you can get salon-quality results at home.
Keranique Shampoo and Conditioner Set for Hair Growth and Thinning Hair
The Keranique Shampoo and Conditioner Set is tailored to those looking for hair growth and thicker hair. This special formula is made to volumize thin hair without weighing the hair down. By stimulating and deeply cleansing the scalp, the products nourish and rejuvenate the hair follicles and stimulate strong hair growth.
Free from sulfates and parabens, it controls frizz, adds a protective layer to hair, and enriches with its cream-gel formula.
Keranique was founded on their passion for women's hair loss, and their products aim to combat this issue with specially-focused and nutrient-rich products.
BOTANIC HEARTH: Argan Oil Shampoo and Conditioner Set with Keratin
BOTANIC HEARTH's super moisturizing and volumizing formula includes keratin, argan oil, and shea butter for thicker, healthier hair. This fantastic combination of power ingredients provide antioxidants, essential fatty acids, and vitamin E. It is especially effective for breakage and brittleness in hair, as it softens hair and makes it look aesthetically beautiful.
Alfaparf Milano: Keratin Therapy
Alfaparf Milano's Keratin Therapy shampoo is enriched with bagasse oil and prolongs the effects of salon keratin treatments. Maintaining and ensuring results last, the shampoo keeps hair smooth, strong, glossy, and hydrated. You can pair this shampoo with the keratin therapy conditioner, and consider their detangling cream and rehydrating mask for keratin treatments as well.
Smoothing Out The Info: The Verdict on Keratin Shampoo
Whether you have curly, thick, thin, frizzy, already-smooth, or unruly hair, keratin shampoo is a revolutionary way to cut down on costs, produce shiny and healthy hair, and protect your hair against the elements.
By regularly using keratin shampoo and other keratin products suitable for your hair, you gradually repair the damage done to your hair and restore lost protein on a follicle level. With keratin shampoo, you can control the number of washes you choose to do and how much product you choose to use.
Accessible at any drug store or beauty store, women can now ditch the expensive salon treatments that last a couple of months and opt for a consistent and more gentle approach to hair care.
The numerous products on the market vary in terms of formula, some specially formulated for color-treated hair, thick hair, curly hair, and thinning hair. Some combine keratin with natural ingredients like argan oil, coconut oil, avocado oil, and other oils and components that enhance results through their nourishing and antioxidant properties.
Although all keratin products have keratin oil at its base, different formulas provide specified results. For example, Art Naturals' keratin shampoo contains a combination of Moroccan oil and keratin oil, which helps double up on its ability to strengthen hair follicles and provide nutrients.
Overall, keratin shampoo is a worthwhile try — plenty of reviews and people vouch and stand-by its positive effects for hair and before and after photos show the stark contrast between including keratin product usage in your routine, and not including it.