As someone with thick hair, I know firsthand how challenging it can be to find a hairstyle that looks great and is easy to maintain. That's why I love box braids – they're a classic and versatile protective style that works well with thick hair. And with the rise of box braid wigs and full lace wigs, getting the perfect installation has never been easier.
If you're thinking about getting box braids for thick hair, here are some tips to help you achieve a flawless installation:
Choose the Right Hair Extensions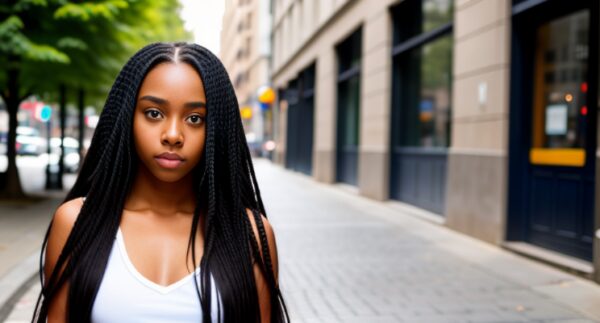 When it comes to box braids for thick hair, choosing the right hair extensions is key. Look for extensions that are soft and lightweight, as heavy or coarse hair can put unnecessary strain on your natural hair. I recommend using Kanekalon hair extensions, as they are soft, easy to work with, and come in a wide range of colors and textures.
Prep Your Hair
Before you begin braiding, it's important to properly prepare your hair. I like to start by washing my hair with a clarifying shampoo to remove any buildup or residue. Next, I apply a deep conditioning treatment to add moisture and nourishment to my hair. Once my hair is fully moisturized, I use a leave-in conditioner to detangle and protect it during the braiding process.
Use a Full Lace Wig as a Base

If you're looking for an easy way to achieve flawless box braids for thick hair, consider using a full lace wig as a base. A full lace wig provides a clean and even base to work with, making it easier to braid and style your hair. It also protects your natural hair from the tension of the braids and allows you to switch up your style without committing to a long-term hairstyle.
When it comes to box braids for thick hair, choosing the right braid size is crucial. Larger braids can look bulky and heavy, while smaller braids can take longer to install and cause more tension on your natural hair. I recommend opting for medium-sized braids, as they provide a good balance between volume and ease of installation.
Use a Good Braiding Pattern
The braiding pattern you choose can have a big impact on the final look and feel of your box braids. For thick hair, I recommend using a simple and straightforward braiding pattern, such as a straight back or a center part. These patterns help to distribute the weight of the braids evenly and reduce tension on your natural hair.
Take Breaks and Stay Hydrated

Installing box braids for thick hair can be a time-consuming process, so it's important to take breaks and stay hydrated throughout. Make sure to drink plenty of water and take breaks every hour or so to stretch and rest your arms. You can also use this time to add moisture to your hair and scalp with a spray bottle filled with water and your favorite oil or leave-in conditioner.
Once your box braids are installed, you'll want to finish with a few styling products to keep them looking fresh and polished. I like to use a lightweight hair oil to add shine and moisture, as well as a holding spray to keep the braids in place.
Styling Tips and Tricks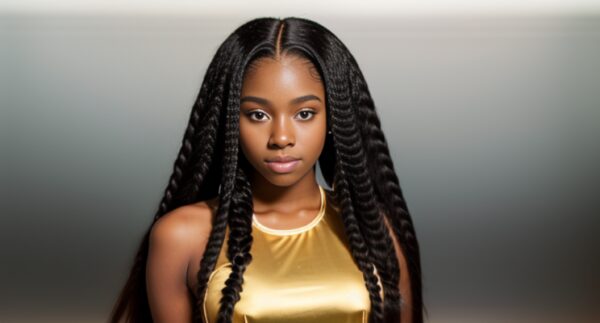 Here are a few additional tips to help you achieve the perfect box braids for thick hair:
– Experiment with different braid lengths to create a more dynamic and versatile look.
– If you're using a full lace wig as a base, make sure to secure it tightly to your head to avoid any shifting or slipping.
– If you're short on time, consider using pre-braided hair extensions to speed up the installation process.
– To keep your box braid wigs looking fresh and polished, sleep with a silk or satin scarf or pillowcase to prevent friction and breakage.
Conclusion
Box braids for thick hair are a stylish and practical way to protect your hair while also looking great. With the right tools and techniques, you can achieve a flawless installation that will last for weeks and keep your natural hair healthy and strong. Whether you choose to use a full lace wig as a base or opt for a traditional installation, these tips and tricks will help you achieve perfect box braids every time. At FANCIVIVI, they understand the importance of protective hairstyles for black women, which is why they specialize in creating high-quality braided wigs. Their wigs are made with the finest materials and crafted with care to ensure that one gets a long-lasting and natural-looking style. They offer a wide range of braided wig styles to choose from, including box braids, twists, and cornrows, so you can find the perfect look to suit your personal style.