At some point in your life, there will come a time when you will feel disappointed when your hair doesn't cooperate with you in the morning. Most especially for those working women who have to get up early to blow dry, use a hair straightener, or curl their hair to achieve that polished and coordinated look.
If you are one of those dreaming of rolling out of bed with smooth, lustrous, and bouncy curls, then getting a perm hair is something that you can consider getting, especially now that the desire for waves is overcoming the fear of perm.
Types of Perm Hairstyles
Indeed, to illustrate how the perm can give life and bounce to your locks, here's our collection of the best perm hair looks.
Spiral Perm
One of the popular and trendy styles you see on women is the Spiral Perm. This hairstyle is incredibly notable with its stylish curls that resemble corkscrews.
Short Hair Spiral Perm
Women with short hair can opt for the Spiral Perm if they want to give their locks some form and bounce.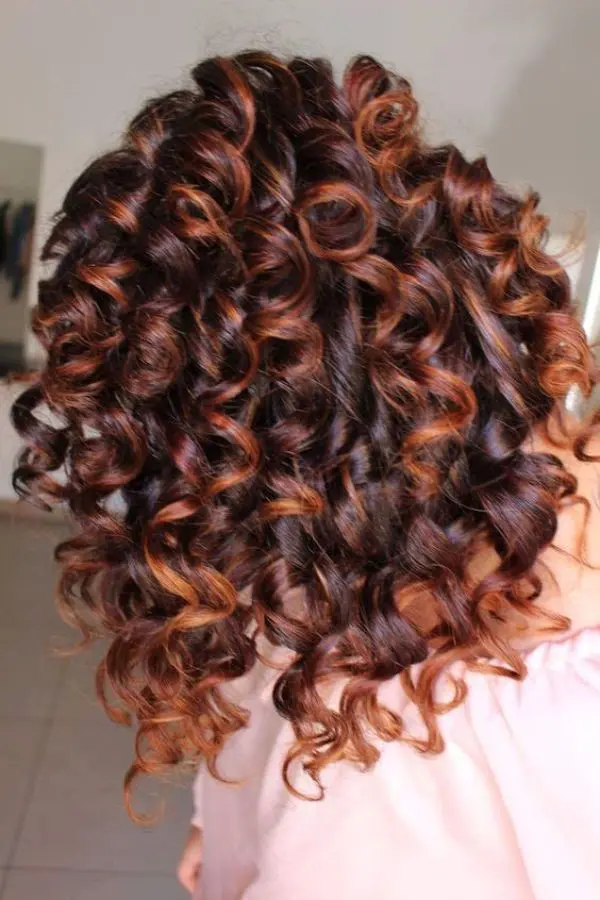 Long Hair Spiral Perm
It's not always about long straight hair, women can likewise look fabulous with their long, curly perm.
Medium Spiral Perm
This medium spiral perm is definitely lovely and sweet!
Bob Spiral Perm
Your classy bob will look even more sophisticated when you add spiral perm.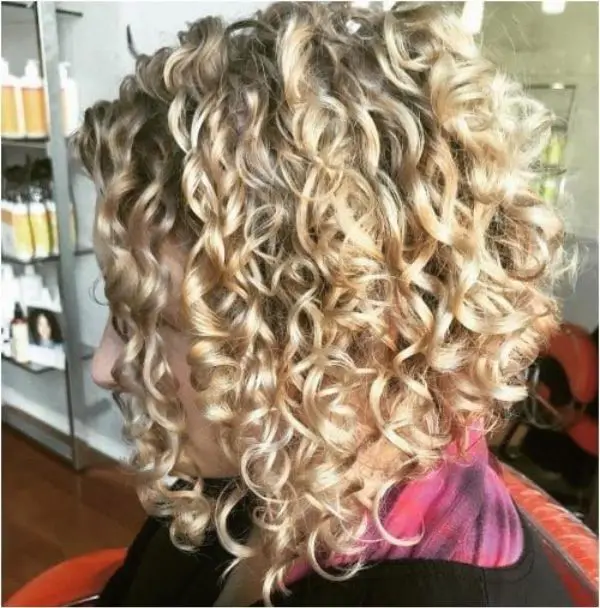 Body Perm
The body perm is a wavy curl that is less tight than the spiral. This is ideal for individuals with thin and dull locks.
Beach Wave Perm
Long Body Perm
Short Body Perm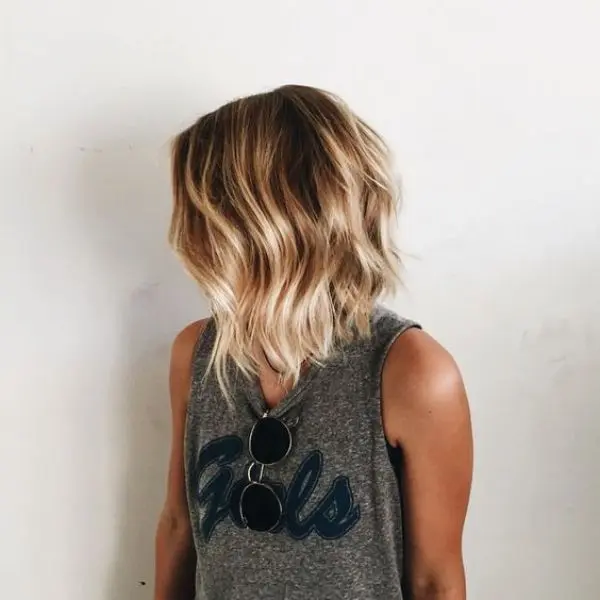 Spot Perms
A spot perm is suitable for those who only want to curl a certain section of their mane. This is most beneficial if you are not yet sure if you want a head full of curls and you just want to see if the hairdo fits your personal style.
Curly Hair Perm
Modern Perm for Men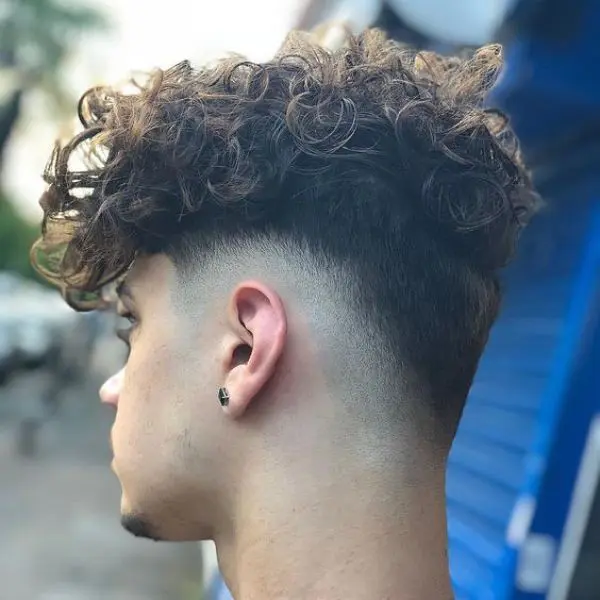 Short Wavy Perm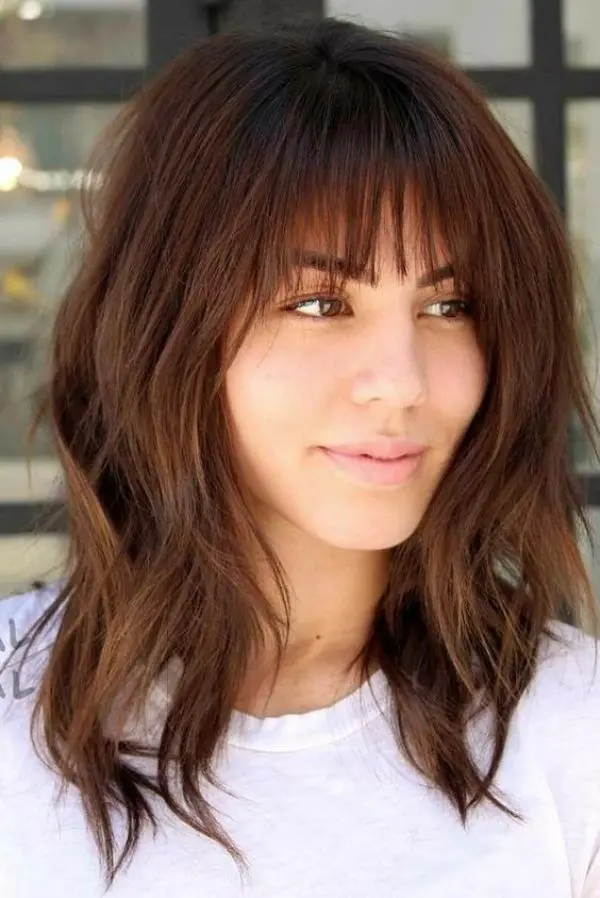 Loose Wave Perm
Whether you have long or short hair, a loose wave perm will give you smooth and soft waves.
Bob Perm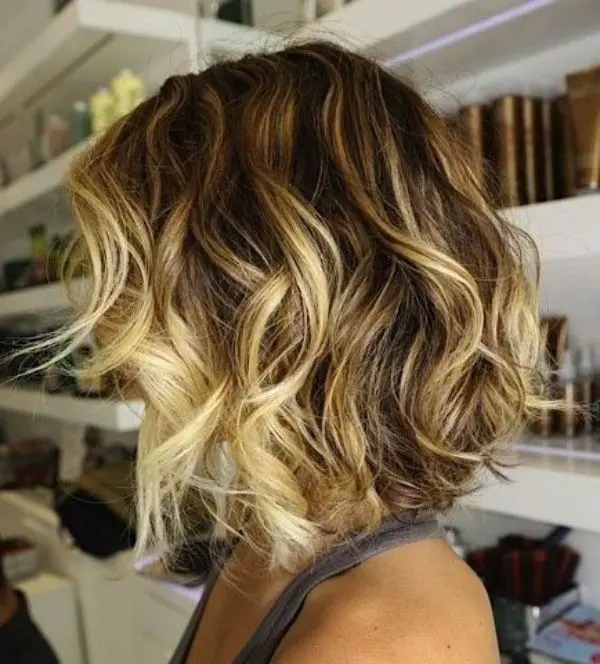 Pixie Cut Perm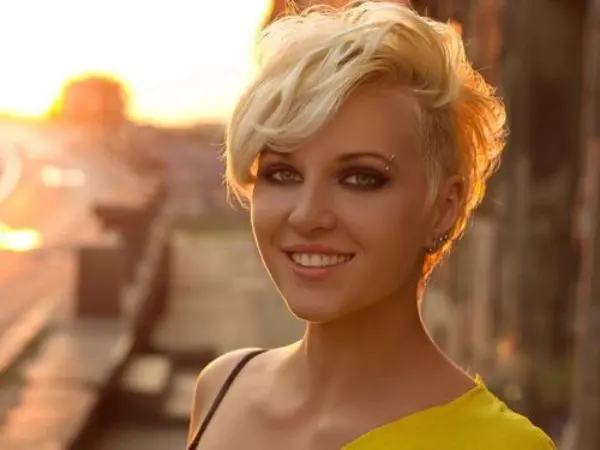 Updo Perm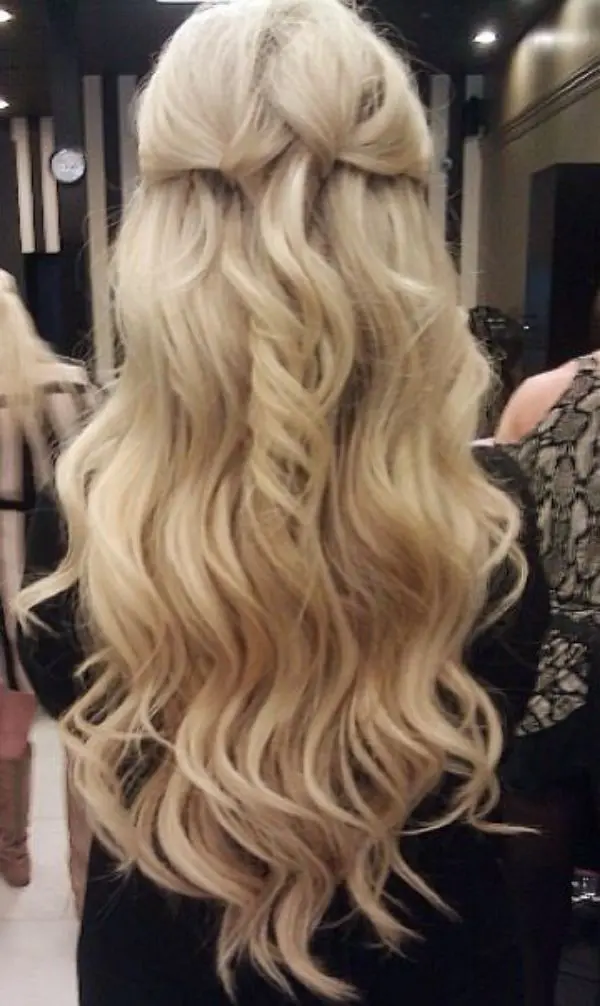 Ponytail Perm
Short Wave Perm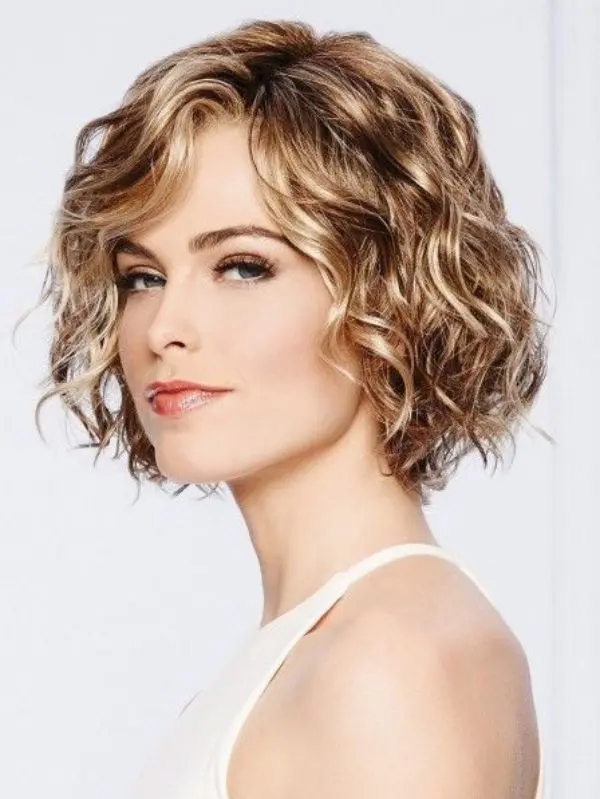 Long Wave Perm
Multi-Textured Perm
Anyone aiming for naturally looking waves will totally achieve it with multi-textured perms.
Asian Perm Hair
Mens Perm Hair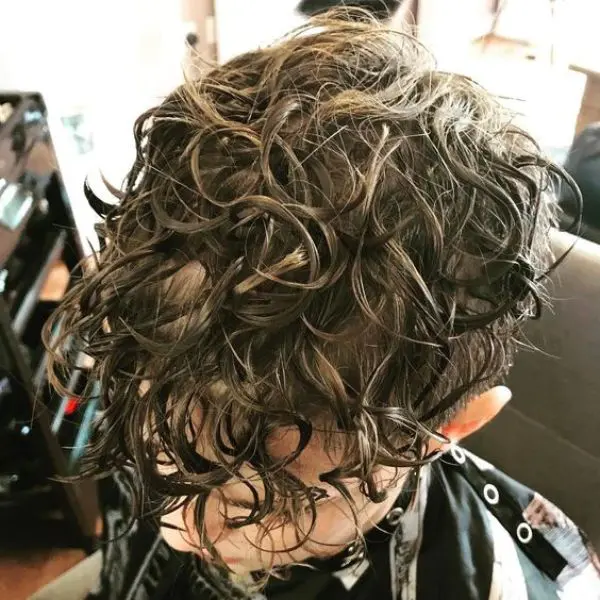 Ginger Perm Hair
Root Perm
For those with dull and lifeless hair, a root perm will provide height and volume to your locks at the roots.
Bruno Mars Perm
Curl Perm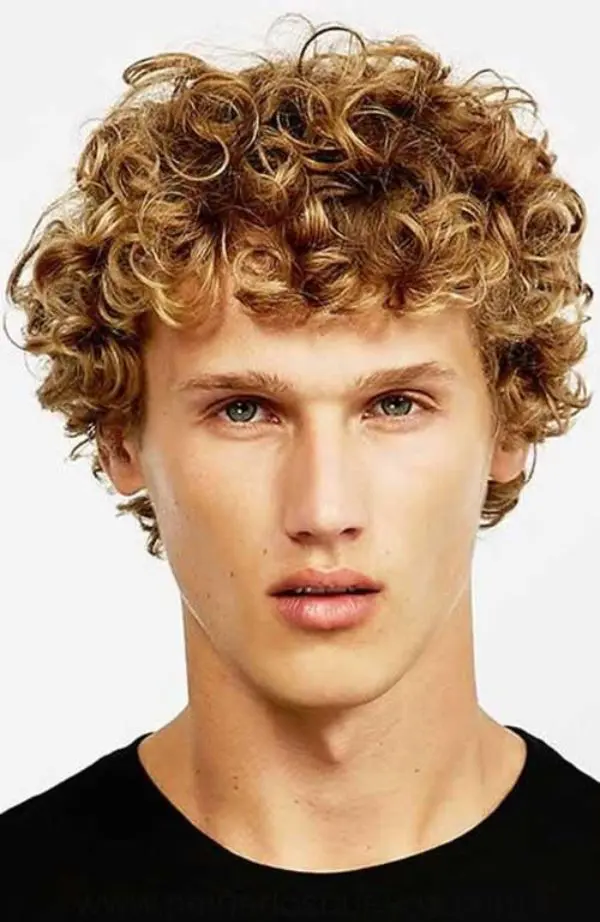 Braided Perm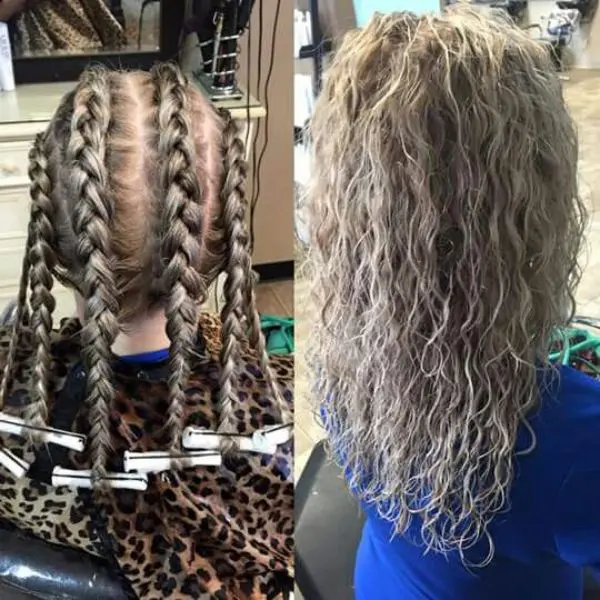 Short Wavy Perm
Long Perm Hair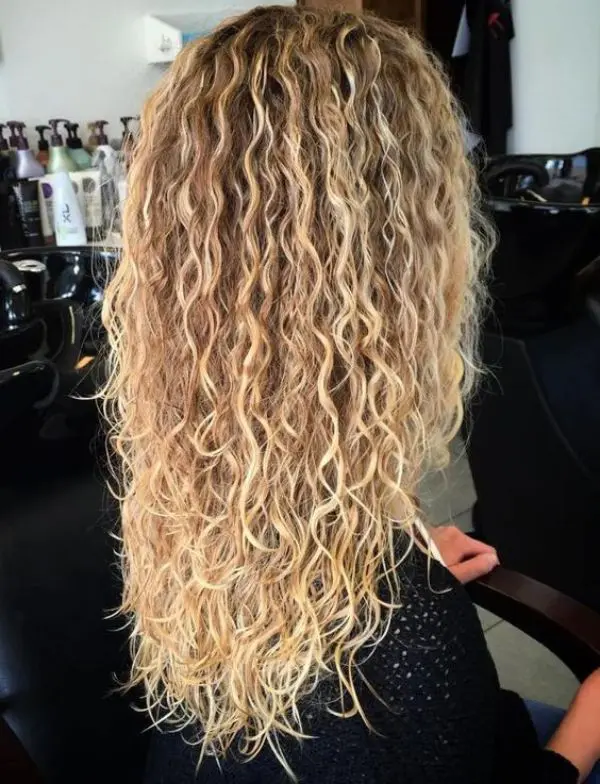 Straight Perm
Below some of the best styles to consider when opt-in for a straight perm style!
Short Straight Perm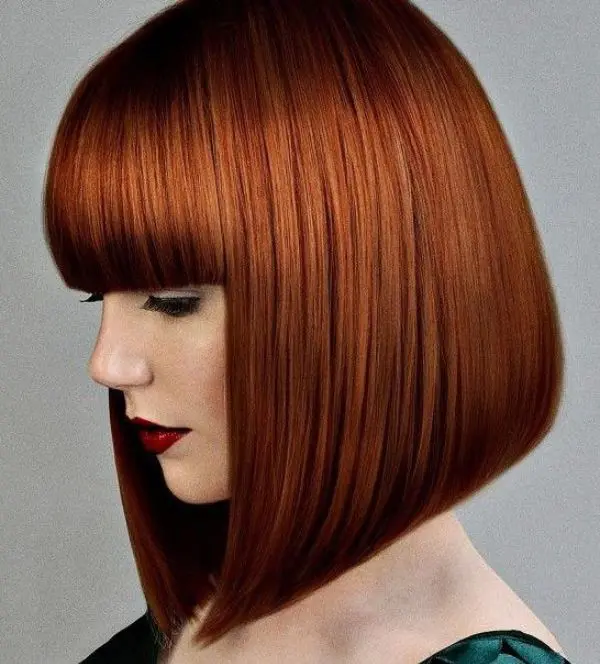 Bob Straight Perm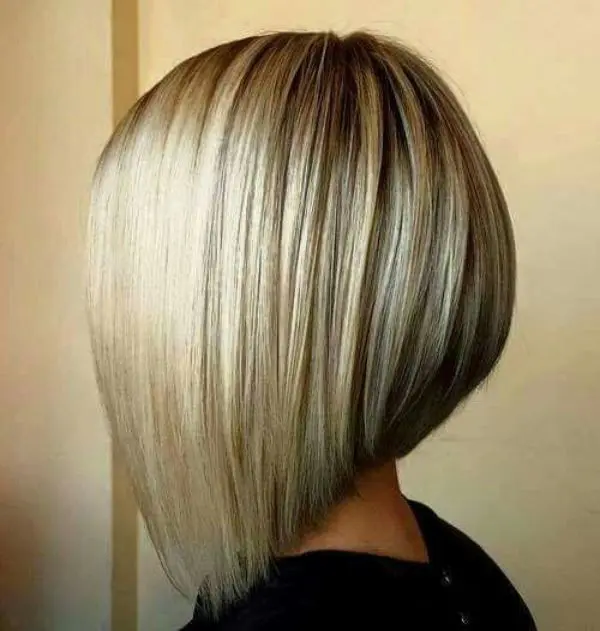 Long Straight Perm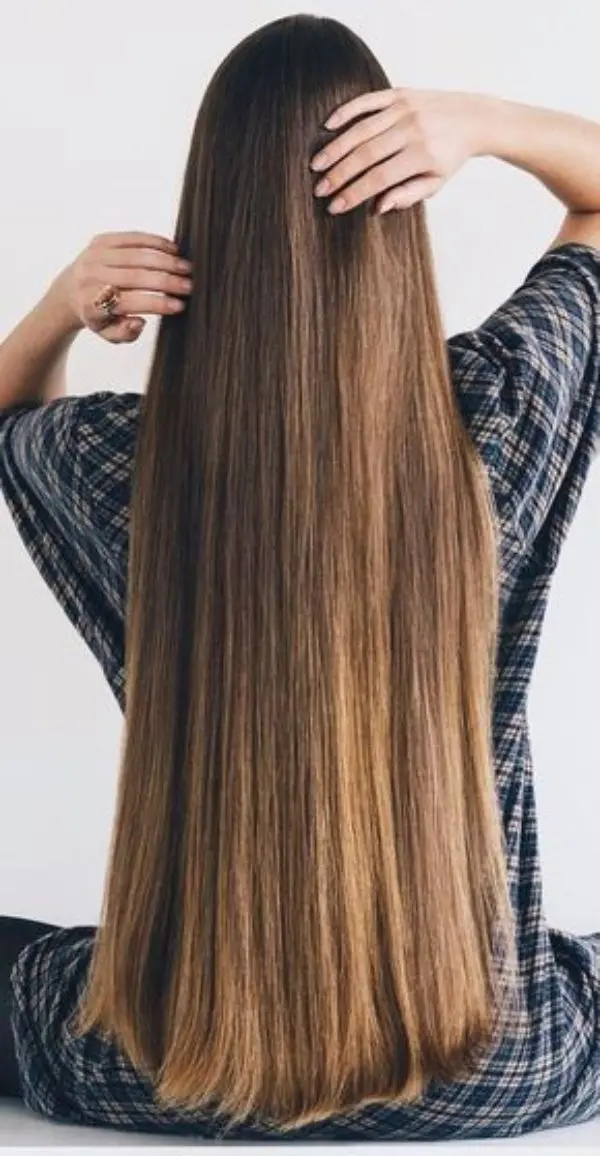 Unique Straight Perm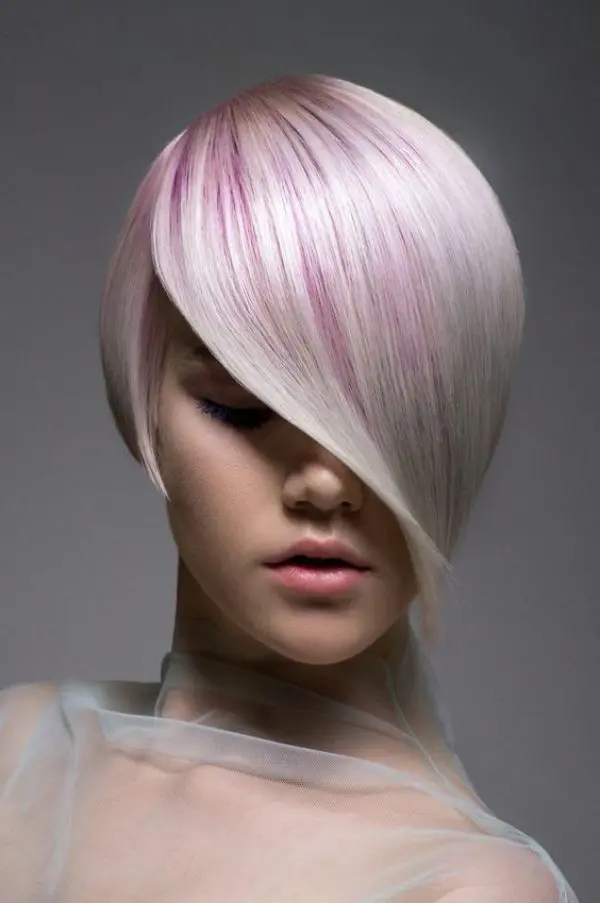 Straight Perm for Men
Partial Perm
On one hand, if the ends of your mane are the only section you want to perm leaving your middle and crown part natural then the Partial Perm is the one perfect for you.
Big Perm Hair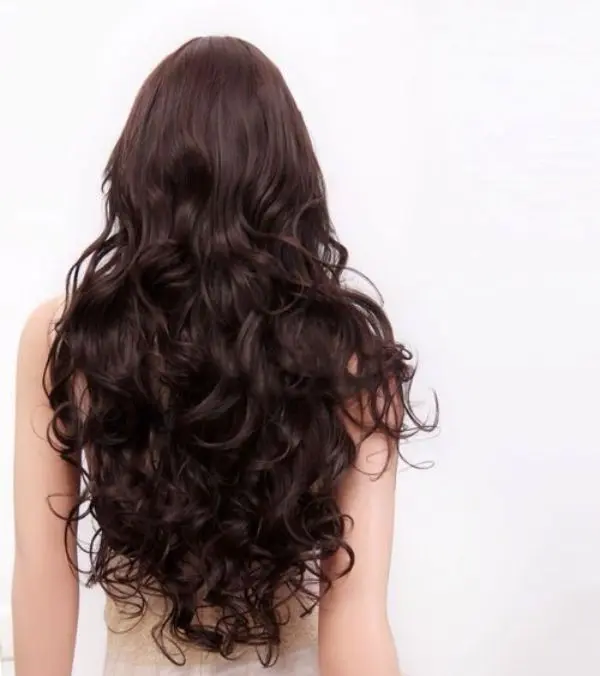 Partial Perm Hair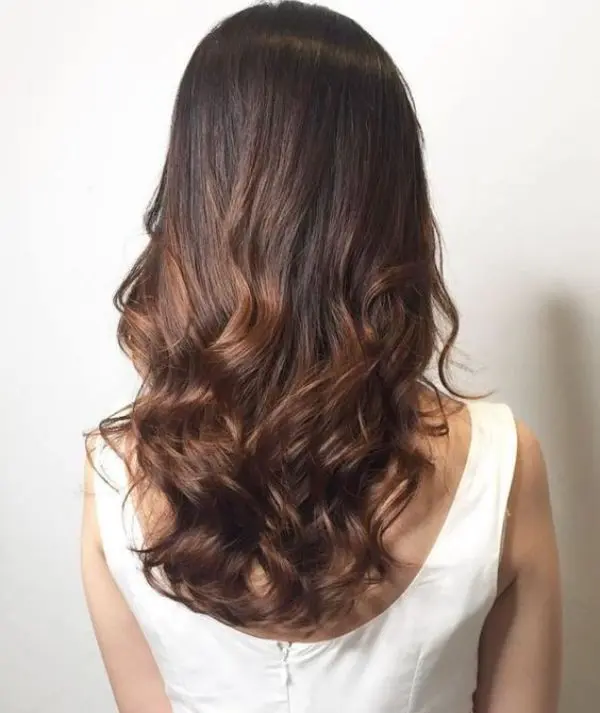 Male Perm Hair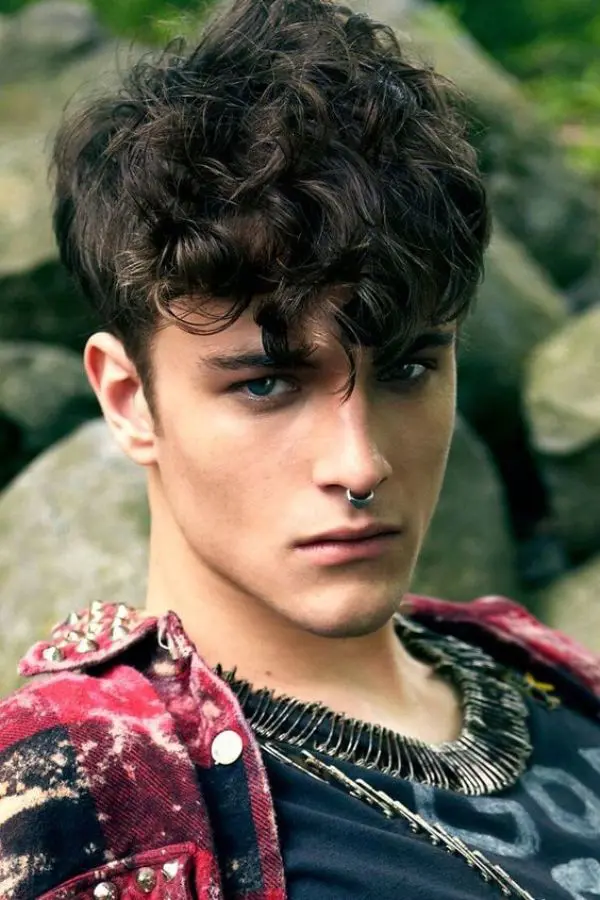 Curly Perm
Kinky Perm Hair
Jerry Curl Hair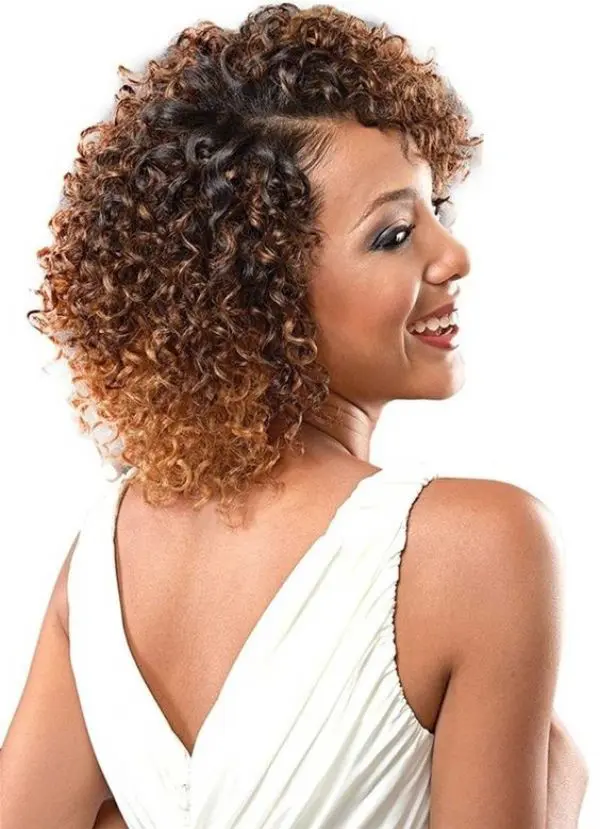 Long Perm Hair for Men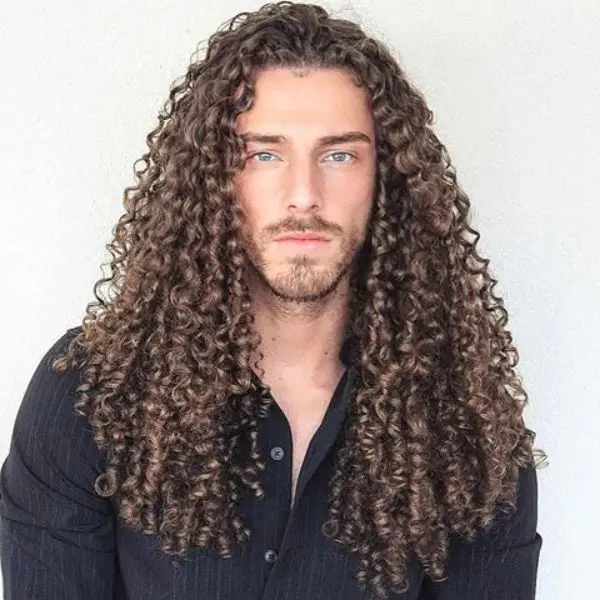 Full Perm Hair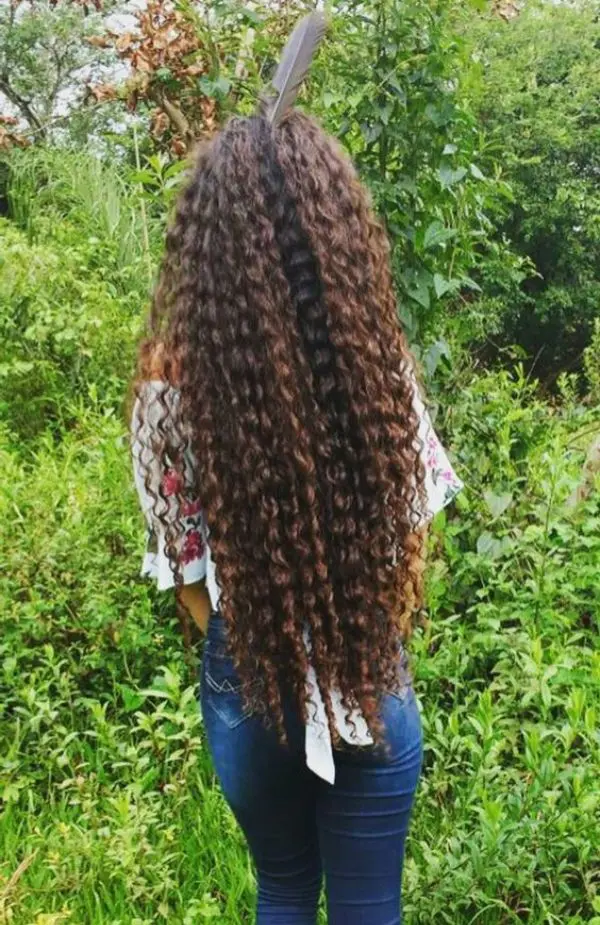 Everything about Perm Hairstyles
Perm Hair is not only a style you see on the streets. In fact, you can even see Hollywood celebrities walking the red carpet with their modern perms. If it is your first time to hear about this stylish curly hairstyle, the Perm is not really an entirely new hairdo.
Back in the 50s to 80s, you see stars such as Whitney Houston, Brooke Shields, Sarah Jessica Parker, Meg Ryan, and Cher proudly showcasing their perm hair. Similarly, male celebrities like Michael Jackson and Jon Bon Jovi have at one point worn this style. Keep on reading this blog to learn more about the most famous Perm.
Perm Meaning
While we keep mentioning perms and curls, you may be wondering what exactly does getting a Perm mean? To be exact, perm or permanent wave is a hair treatment which gives curl and body to your natural hair. The complete process can take considerable hours, however, if done right the effect can last for months, especially on short hairstyles, whether black short and curly, or regular white.
Back in the old days, the perming process utilizes harsh chemicals that typically result in damaged hair. Luckily, with today's advanced technology you can now perm your hair but still, maintain your beautiful and healthy locks.
Perm Haircut Costs and Pricing
Now if all of this discussion about perms is getting you excited, your next question is surely how much does it cost to have a perm?
More or less a perm hairstyle cost can vary between $50 to $400. The difference in price to get a perm hairstyle depends on factors like hair texture and length, perm type of product applied, plus the salon and its location.
Perm Procedures
You've seen the different perm styles and inspiration. Does that not make you wonder? What are the different types of perms? Well, there are different types of perming procedures you can try. As you know, people are born with different hair types: straight, curly, wavy, that can be long, medium-length, or short.
These natural assets are typically taken for granted so people go get a perm and get what they don't have. People with straight hair get it curled and vice versa. At the moment, there are two types of chemicals used to perform hair perming: alkaline and acid. Both chemicals effectively curl the hair but they differ in terms of perming procedures followed.
Alkaline Perm
When it comes to which perm chemical is used more often, alkaline is the answer. Alkaline perm is also known as a cold perm. This product is made of lotion combined with ammonium thioglycolate. This chemical does not require any heat to activate, which is why it is popular as a cold perm.
Since the chemical contains ammonia, the chemical has a strong odor. If you have a hair type that is more on the thicker and coarser side, this chemical is perfect for you. To give you expert and honest advice, this chemical is more damaging to the hair, but the final curls are guaranteed firmer, stronger, and longer-lasting.
Acid Perm
Acid perm is made of glyceryl monothyioglycylate. Unlike alkaline chemicals, the chemical used for acid perming requires heat for it to activate. The good news is that this chemical is more gentle and milder, thus the curls it produces are looser.
Additionally, it relaxes the hair back to its original form faster. If you prefer less damaging chemicals used to your hair, then acid perm is your best option. Acid per is perfect for people with thin and very fine hair strands. It is also perfect for people who already have severely damaged hair.
Airwave Perm
A brand new technology developed to achieve curls, this perming procedure involves the use of air and wind. It uses the so-called 'power of the air' to influence the moisture level and temperature of hair to achieve an incredibly natural looking hair curl which gorgeous lush and airy volume.
Perm Hair Types
There are many different types of perm. Below is detailed information on their differences. The procedures followed all over the world is the same. There are differences in styles are achieved by the different ways rollers are used.
Ceramic Perm
Ceramic perm requires up to 4 hours. It makes hair locks appear to have an S-shape. Ceramic perm produces more voluminous and heavy curls than that of digital perm. Ceramic perms are achieved with the use of ceramic curlers that heat up to the highest temperature for hair which results in nicely S-shaped curls where even the ends are highly defined.
Since ceramic perming produces highly defined curls, it also makes the hair more shortened than a digital perm. For this reason, it is best to get a ceramic perm if you have a longer hair length. Preferably a length that is passes down to your bra strap.
Also, an excessively layered hair won't work with this perming style. Lastly, since this perming style requires heat, it is more suitable for people with thick coarse hair because thicker hair can handle the damage cause of heat.
Digital Perm
Digital perm and ceramic perm is somehow similar to each other. It also requires up to hours. The main difference between the two is the look of the ends each perming style produces. Digital perm produces loser curls hair ends while ceramic perm produces more defined hair ends.
Digital perm uses heat-resistant plastic curlers. When these curlers heat up, it is generally at a lower temperature than that of a ceramic perm, thus, producing softer curls at the end.
Since the curls produced by Digital perm are softer and less defined, it does not make the final look so much shorter which is why this type of perm style can be perfect for medium length or shorter length hair. When it comes to the hair type suitable for digital perming, it is again perfect for coarse and thick hair types mainly because of the heat used in this method.
Wave Perm aka Body Perm
This type of perm requires up to 3 hours to finish. Wave perm is perfect for people with thin fine strand hair who want to give their hair some volume. Unlike ceramic and digital perm, this type of perming style uses C-curls and not S-curls.
C-curls successfully create hair waves that give that soft voluminous hairstyle. Since this style produces curls that don't make the hair appear shorter, the style is perfect for coarse hair that is short or shoulder length.
Classic Perm aka Normal Perm aka Cold Perm
Before heat perms were a thing, cold perm was THE curling practice used by all hairstylists. The curls are achieved by wrapping the hair around traditional curlers. Once everything is wrapped, chemicals are applied. In this method, bigger or smaller curls are achieved by changing the size of the curler.
This procedure requires about 3 hours to complete. Moreover, the classic perming is perfect for all hair styles and lengths.
Twist Perm
This perm style requires rather detailed and defined small curls, this it requires 5 hours or more to complete. In this style, hairstylists use cold perming procedures as it produces better-defined curls with the use of small curlers.
The hair is wrapped tightly around small curlers. then, chemicals are applied to the hair. An expert advises, do not get this perm if your hair is already severely damaged from previous procedures as the chemicals may cause more excessive damage.
Additionally, since define curls are being achieved, the hair is treated with the chemical longer than other perming procedures, thus more damage can happen to the hair. Twist perm is perfect for shoulder-length hair or longer. But as a professional, I highly recommend getting the twist pern on shoulder length hair so the end result is still manageable and highly voluminous.
Pin Perm
A beautiful familiar perm style made popular by no other than the iconic Marilyn Monroe, the beautiful Elizabeth Taylor, and the American drama series called Mad Men. The pin perm is popular for its defined wave that particularly gives hair a nice texture and good volume. It got its name from the pin utilized to clip the hair up after twisting parts of hair into a single loop.
The pin perm is not for everyone. If you got a limp, flat, short hair, then you are perfect to give this iconic perm a shot. Surprisingly, pin perm isn't just for women. A few years back, Asians like Leslie Cheung perfectly sported pin curls. It has been popular with men in Korea and Hong Kong
Korean and Japanese Perm
These perm styles somehow categorized as a variation of Digital, Ceramic, and Body Perm. However, they differ in the way the hairstylist cuts the hair and how the hairstylist used the rollers to achieve a trendy hairstyle.
The main difference is that Korean Perm features more defined curls that are heavier-looking, and more voluminous while Japanese perm features lighter natural-looking wavy curls that achieve that messy hair looks that's apparently more youthful-looking.
How to Perm Hair Step by Step
Getting a can cause damage to the hair if not done properly which is why it is extremely important to get it done with a reputable salon that can professionally and safely perform the perming process to your hair. If you're fed up with it, please know, there is always keratin. It would also highly helpful if you get pre and post treatments after your hair is permed. Now when you're done, would you let us know how it went in comments below?
Frequent Questions About Permed Hair
Are you thinking about getting a perm? If you answered yes, you likely already know how intimidating the process and decision can be. Here are some questions to get you up to speed on all things perm, and to help you make the best decision for you.
What is a perm?
A perm or "permanent" is when a chemical is applied to your hair and then your hair is wrapped tightly around a small rod to make it more wavy or curly than it is naturally. There are perms that could straighten hair, in that case, you would flatten it instead of wrapping to create a curl.
Does a perm damage your hair?
Perming your hair can be damaging if not applied correctly. Typically a perm is no more damaging than if you were to color your hair. It can also greatly depend on the damage you've done to your hair in the past.
How long do perms last?
Another issue you are for certain curious is how long does it take for a perm to wear off? Perms last a good amount of time, hence the name. Most of the time they last around 6 months. At that time you cannot reverse or wash the curls out but they will grow out.
Do Perms ruin your hair?
Still on the fence, if this treatment is healthy for your locks and can a perm permanently damage your hair? Are you worried that perming is bad for your mane? Well, as we have mentioned earlier we are now in the modern age where advance technology already created a gentler solution for use to perm hair.
Can Colored Hair be Permed?
With milder solutions being used today, individuals with colored hair can now get a perm. Although, keep in mind to have a thorough discussion with your hairstylist if your locks are heavily processed, bleached, or damaged.
So you got Permed! What now?
People love perm hairstyles but as anything, trends only last for so long. So not only do we get a lot of questions on how to get a new perm styles, but also what to do afterwards and how to get rid of one again. Below our latest insights on perm aftercare.
What to do after getting a perm?
In the event that you went ahead and got yourself a perm, here are a few reminders on how to keep your newly permed hair healthy:
Refrain from using creamy products that will add weight to your curls
If you are planning to color your hair, schedule it in a month or two after getting a perm
Remember to put on a swim cap when swimming at a pool or beach
While you can still use a blow dryer when drying your hair, make sure to keep it at a minimum
Ask your hairstylist which shampoo to use that is highly suitable for permed hair
Go in for regular trims to keep your curls fresh
How can I get rid of my perm?
Meanwhile, in case of a perming process gone wrong here are several suggestions on how to get rid of your perm:
Quickly wash off your hair, since most solutions need exactly 28 hours to neutralize.
Alternately, you can likewise apply hot oil treatment or a deep conditioner and cover it up with a shower cap. You can either leave the treatment overnight or wash it after a few hours. Doing this will relax tight curls and frizz on damaged hair.
Otherwise, you can opt to trim your curls, however, if you feel this move is too severe, then just wait for it to fully grow out.
Hopefully, these tips have helped you decide in getting a new perm (or not), and what to do when you are fed-up with one. We would truly love to hear from you which of the latest perm styles and trends is your favorite, or which one you actually did end up getting. Let us know on social media or just leave a comment below!