Gel eyeliners can give you a long-lasting, dramatic, and apparent look. It is stored in a small jar. To apply it, you must use a brush. Choose a finer brush so as to have more control when applying your eyeliner.
Gel eyeliners can be used for creating a line on the upper lid. It is also used for making amazing effects. For instance, if you want to obtain a winged look then use gel eyeliner in extending your eye.
Most women choose eyeliner pencil because it's easy and quick to apply. However, if you have tried gel eyeliner then you will be surprised by its impact. For one, gel eyeliners create a thicker line than eyeliner pencils. It is creamy and long-lasting too. At the same time, it is easy to use compared to liquid eyeliners.
The Best Gel Eyeliners Reviewed
There is a vast array of gel eyeliners that is available in the market today and we have gathered here the best ones.
1. Maybelline Makeup Eyestudio Lasting Drama Gel Eye Liner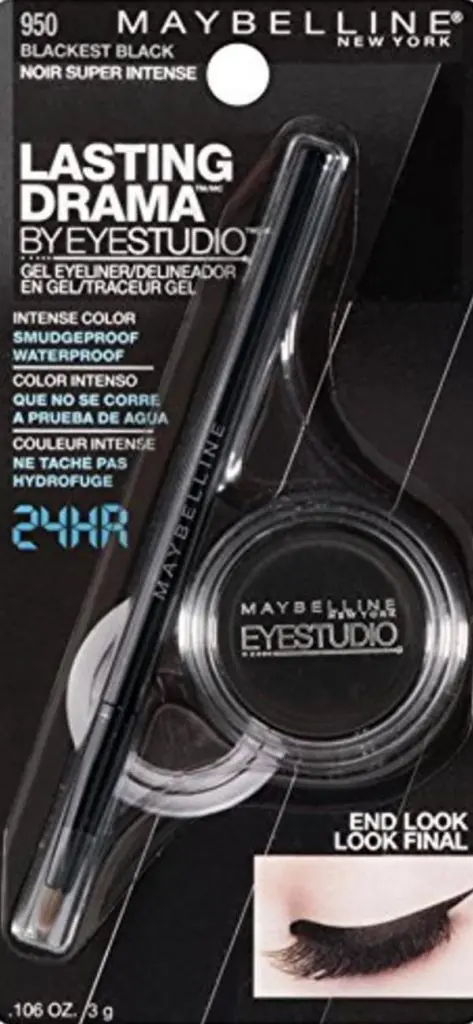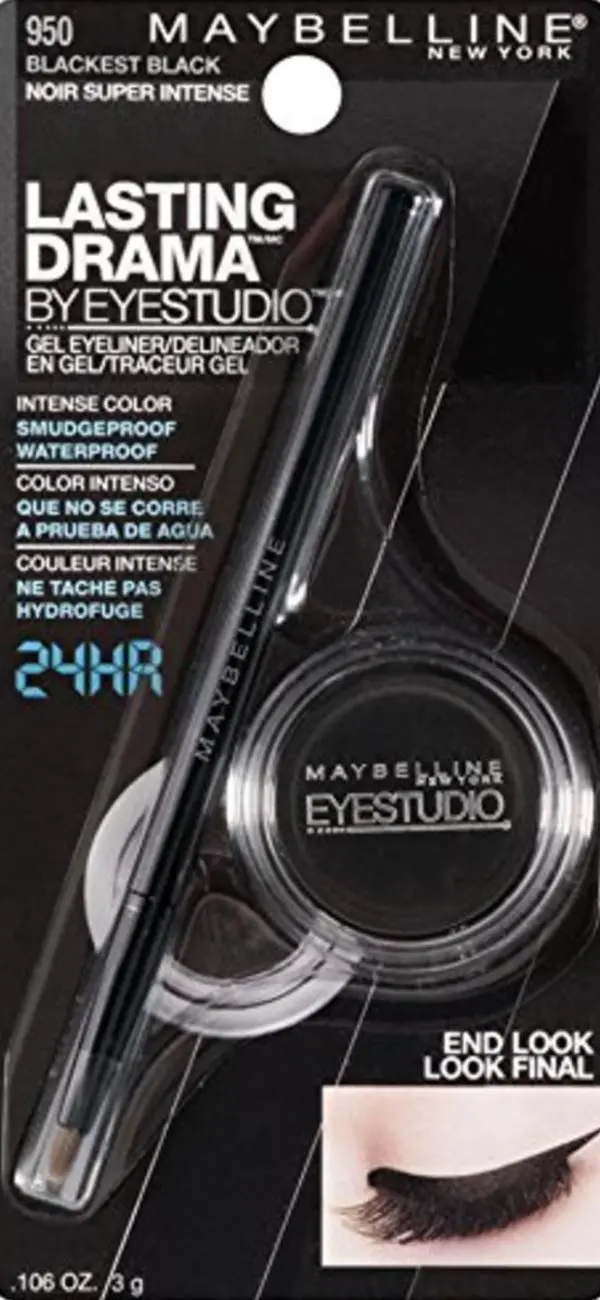 First on our list is the Maybelline Lasting Drama Gel Eye Liner which is our top choice. With its incredibly concentrated pigments, this product deepens your eye makeup that leaves a long-lasting mark. It lasts 24 hours which allows you to go from simple day makeup to a stunning night look. What is great about this eyeliner is that it is safe for those with highly sensitive eyes and those who use contact lenses.
Color: Blackest Black
2. Ucanbe 2 in1 Black and Brown Smudge Proof Gel Eyeliner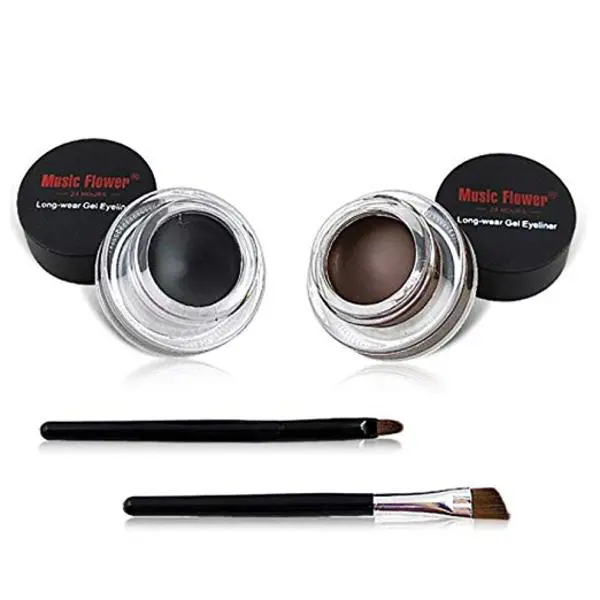 Following our list is the Ucanbe 2 in 1 Eyeliner which is our second choice. This amazing kit is a set of 2 eyeliners that comes in a brown and black color. It is smudge-proof and lasts an entire day but you can still easily wipe it with a makeup remover.
Color: Black and Brown
3. Bobbi Brown Long-Wear Gel Eyeliner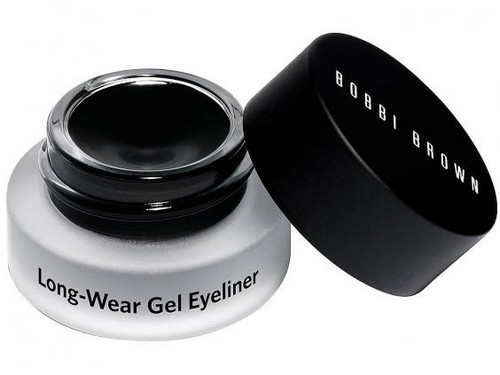 Next is the Bobbi Brown Long-Wear Gel Eyeliner which is our third choice. It is an award-winning gel liner that offers you the look of a liquid liner. This product is water-resistant and very easy to use. You have to apply it quickly and after it has dried up it won't give you any smudge. There are 14 amazing shades that you can choose from.
Color: Black Matte
4. MAC Fluidline Eye-Liner Gel
In the meantime, MAC Fluidline Eye-Liner Gel is our fourth choice. It gives you a smudge-free, long-lasting, and extremely soft look. It will glide smoothly just like a liquid liner.
After applying it will stay put. There's no need of applying too much since it has an extreme pigment. A little can go a long way. This means that this inkpot can last for a long time.
Color: Black
5. Nars Eye Paint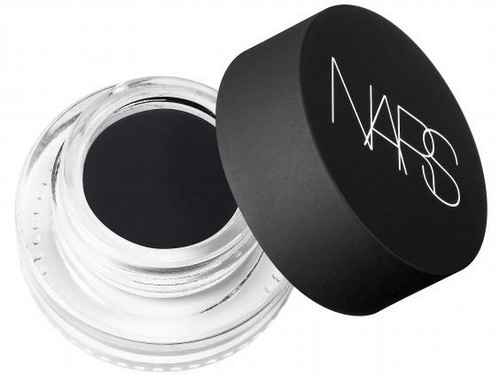 Meanwhile, Nars Eye Paint is our fifth choice. It has a lightweight formula but with intense pigment. You can use this product for highlighting, lining, and shading. For a defined look, you can choose from the 12 fantastic shades.
Why not try the Mesopotamia? It has a dark chocolate brown shade that looks softer than the black one. Other options include metallic shimmers and mattes.
Color: Black Valley
6. Becca Ultimate Creme Eyeliner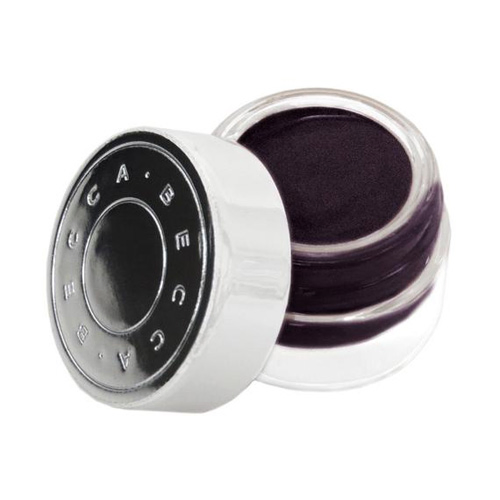 For our sixth place, we've chosen the Becca Ultimate Creme Eyeliner. It gives you more time to apply, adjust, build up, or mix before it dries up. This product is waterproof, smudge-free, and budges proof.
It does not dry up quickly compared to the other ink pots. It's very easy to use and gives you an accurate look just like liquid eyeliner. If you want to have an intense look, use it as an eyeshadow and apply it to the eyelids.
Color: Black
7. Stila Smudge Pot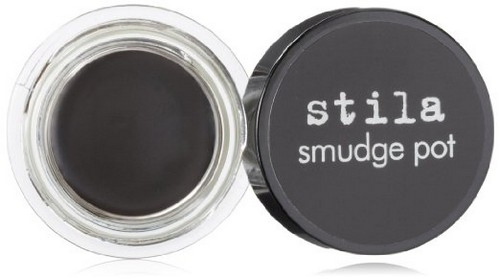 Notably, Stila Smudge Pot is in seventh place. It can be used as an eyeliner and as an eyeshadow. Use a fine brush to apply it as an eyeliner and use your finger to apply it to your eyelids.
This product is available in 8 colorful shades. For a soft smokey look, choose the Black Cat and Bronze shades. To give you a pale shimmering highlight, use the Kitten.
Color: Black
8. Rimmel Scandaleyes Waterproof Gel Eyeliner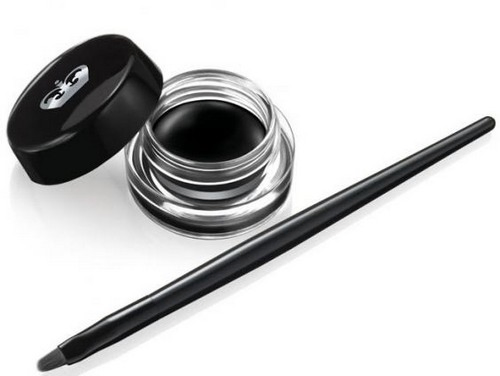 In this case, Rimmel Scandaleyes Waterproof Gel Eyeliner is in eighth place. It does not give you any flake, smear, run, or smudge.
The intense color of the eyeliner can last for the whole day. It has three beautiful colors to choose from. An inexpensive eyeliner that comes from a reputable brand. It's an awesome inkpot that is very easy to apply.
Color: Black
9. L'oreal Paris Infallible Gel Lacquer Liner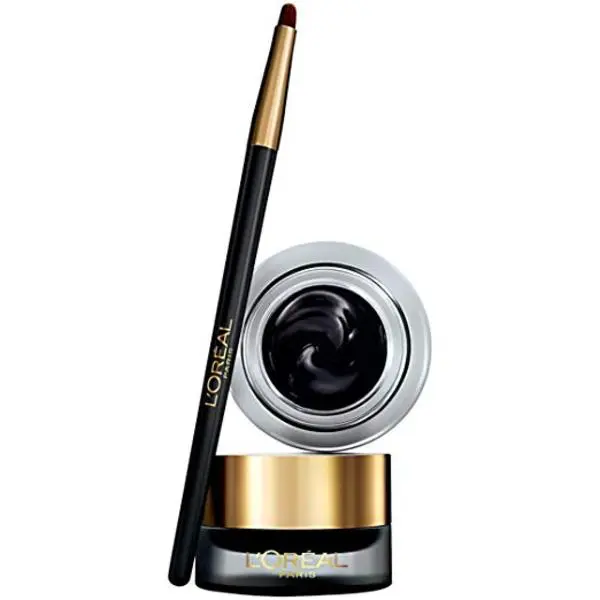 L'oreal Paris Infallible Gel Lacquer Liner is another of our favorites. This brand provides you with a liquid liner effect. It comes with a flat brush allowing for a silky application.
To apply the gel, it is best to use the edge of the brush to avoid placing too much eyeliner and prevent the brush from fraying. The L'oreal Gel Lacquer Liner lasts for 24 hours and is easy to put on.
Color: Black
10. AMC Eyeliner Gel 77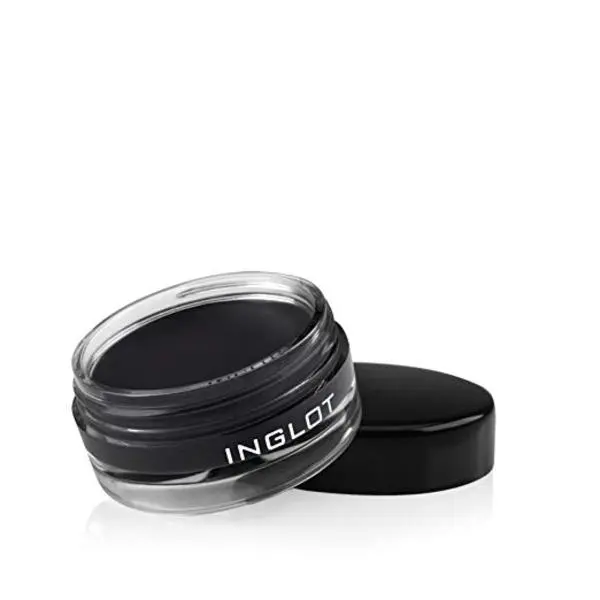 The Inglot AMC Eyeliner Gel 77 also deserves a place on this list. This product is hypoallergenic which means it is safe for those with sensitive skin. It has high-intensity pigment providing you with that incredible dramatic makeup look.
Color: Black
11. Nature Girlz Cosmetics Gel Eyeliner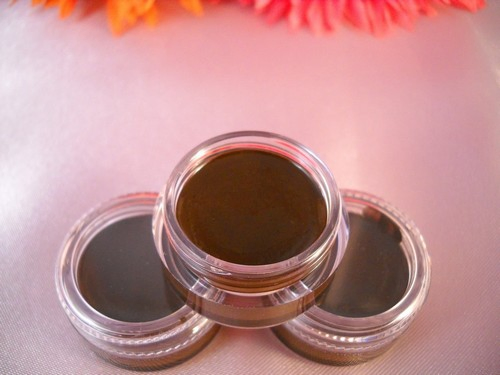 On one hand, Nature Girlz Cosmetics Gel Eyeliner is our eleventh choice. It is free from any dangerous preservatives, toxic chemicals, and petroleum side effects. It is made from all-natural and organic ingredients. This mineral gel eyeliner can glide smoothly. It has rich pigments that provide you with intense results. This dark brown gel liner is an excellent substitute for black.
Color: Dark Brown
12. Moonrise Creek Botanical Gel Eyeliner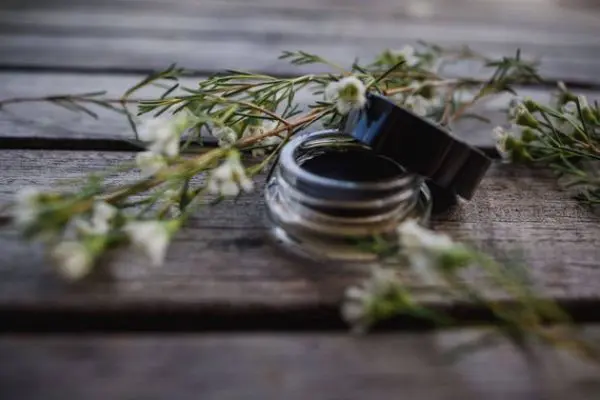 Our last choice is the Moonrise Creek Botanical Gel Eyeliner. It is made from mild and natural ingredients which are gentle on the eyes. It can give you long-lasting and vibrant color.
This product can nourish and enhance your natural beauty. It is free from gluten, cruelty, and other chemicals. Apply with a brush as a thin classic line, or create a heavier, grunge, and smoked-out statement look.
Blendable and smudgeable during the application, it will stay put when dry!
Color: Black
How to apply a Gel Eyeliner Tutorial
If you want to learn how to apply gel eyeliner then the first thing that you need to do is to buy the right product. However, it doesn't mean that you have to buy the most expensive one.
Keep in mind that it is important to read customer reviews in order to know more about it.
Furthermore, choose the one that includes a brush. A thick brush is for thick and dark lines, while a thin brush is for finer lines. Make sure that the brush is stiff. After buying your gel eyeliner, follow these steps.
Step One. Wash and dry your face to ensure that it is free from dirt and oil. Then apply a moisturizer.
Step Two. Apply concealer on your upper lids and around your eyes. This is actually optional but it can help in making the gel eyeliner stick to make it more evident and can last longer. You can also use a translucent powder or a primer. You can either use a sponge or your fingertips in applying the concealer.
Step Three. Dab the brush into the product until it has enough amount. Remove the excess eyeliner by wiping it on the sides. It is great if you begin with less rather than more since it will be hard to remove the excess. You can always add more if it's not enough. Applying too much eyeliner can result to smudge.
Step Four. Tilt your head so that it would be easy for you to see your eyelids.
Step Five. Hold the brush at an angle so that you can see what you are doing.
Step Six. Use your other hand in pulling the skin taut toward the temple. In this way, you can create a straight line.
Step Seven. Close the eye but not too tightly. Create a straight line on the top lid and begin at the inside. Gently follow the curve of your eye. Keep the eyeliner close to the lash line.
Step Eight. For a bolder look, recreate the line to make it thicker. To make your eyes look longer, gradually extend the line at the corner of the eye. To make your eyes look bigger, only apply it at the corner of your eyes. Begin at the middle of the eyelid and move towards the outer part. Make it thicker as you reach the corner. Also, do this on the bottom lid and connect them together.
Step Nine. To create a cat-eye look or a wing, draw a triangle to extend the corner of the eye.
Step Ten. Quickly remove the smudges using a cotton swab with baby oil or a makeup sponge with makeup remover. Your hands must be steady at all times.
Step Eleven. Clean the brush with soap and water. Avoid sharing your eyeliner or any other beauty products to other people so as to prevent bacteria transmission.
That's it! All you have to do is organize your brush sets and makeup kits again and you're ready to hit the road.
Gel Eyeliner Vs Liquid Eyeliner
So, which one do you prefer? Both seem to do the same job and obtain the same results. But they are actually different in some ways. Some women love the effect of gel eyeliner while some prefer the sharp line that the liquid eyeliner creates. What is the difference between the two?
Gel eyeliner is smudge-free and perfect for sensitive eyes, and able to make a perfect application by using a specific brush. It is buildable and can be layered to produce a defined look. Moreover, gel eyeliner is the best if you want versatility, intensity, and precision.
It is also great for blending and perfect for women who are beginners in applying eyeliner. It is packed in a small bottle and is thicker and creamier.
A fine brush will be used in applying the liner. It is best for first-timers because it allows imperfection. It is easier to build the line and it gives you more control.
On the other hand, a liquid eyeliner uses a sponge tip applicator for a quick and easy application. But sometimes it's not best for layering. Liquid eyeliner is more watery compared to gel eyeliner. It is great for creating a perfect line for a defined look. It can create a dramatic look but it is not buildable compared to gel eyeliners. Although it is much easier to apply however you must be steadier in applying them.
Overall, gel eyeliner is perfect for creating smokey eyes. Each woman can wear her own style. Simone Biles was greatly admired for her patriotic eyeliner. While Julia Cumming wore a punk style in her "Come On" music video. Lea Michele looks stunning in her green eyeliner. What's your favorite style?