Amla oil is known to provide a series of health benefits. You can decide to either make your own oil or buy some from your local supermarket.
Amla otherwise known as Indian Gooseberry is a famous Indian fruit that is rich in Vitamin C. It has a sour taste and often used in different food preparations.
This fruit is also used in hair care products because of its excellent treatment for dandruff, hair loss, as well as damaged hair.
There are numerous beneficial hair oil products available on the market today that are made from Amla oil but instead of spending hours online searching for the best one, we've done the hard work for you! We've compiled a list of the top 13 Amla hair oils that will guarantee to give you the best results.
The Best Amla Oils on the Market
Luckily for you, we did all the groundwork by testing and reviewing our favorite Amla oils with the best benefits while writing our extensive reviews below.
Amla Oils Reviewed
First of all, Amla oil is rich in nutrients and is the best solution for controlling hair loss. Hosever, the question is, does it really work?
Not all hair oils are effective in preventing hair loss nor are they all efficient when protecting hair from damage. However, some of them are genuinely effective – and we've just the ones. Let's take a look at some of the finest hair oils that provide healthy, long-lasting hair.
1. Dabur Amla Hair Oil
First on our list is the Dabur Amla Hair Oil which is one of the most famous brands of Amla oil available on the market.
Dabur Amla Hair Oil can deeply condition your hair which in turn prevents your scalp from becoming dry. This will minimize itchiness and flakiness of the scalp which can lead to dandruff.
Dabur Amla Hair Oil can also improve hair growth and circulation as well as delay premature grey hairs. It's best to use this hair oil overnight because of its strong-smelling fragrance.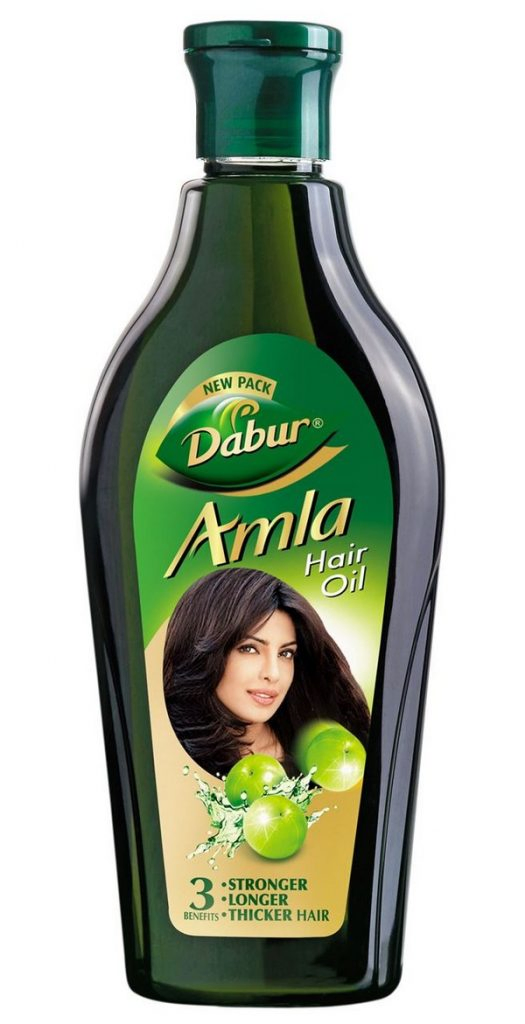 2. UpNature Amla Essential Oil
Next on our list is the UpNature Amla Essential Oil which is known to protect your scalp from any infections while also increasing hair shine.
This no toxins Amla hair oil has unique and effective anti-aging properties that make it a popular choice among customers. For maximum benefits, utilize this product daily as a topical application to the skin, hair, or via aromatherapy.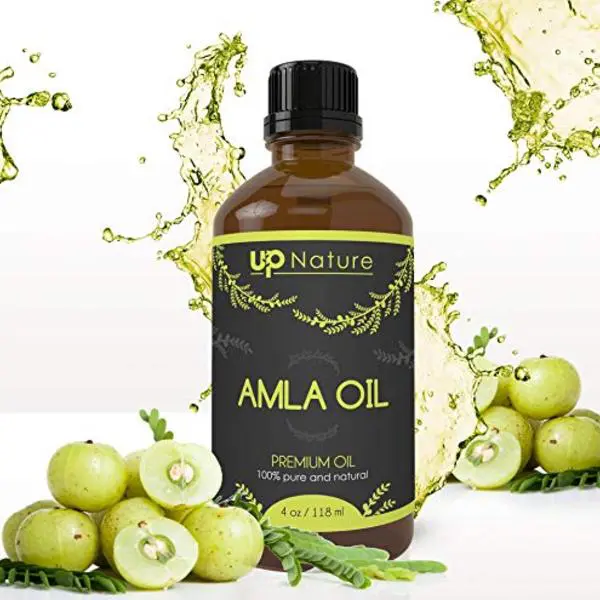 3. Bibisoaps Amla Hair and Beard Oil
Our third choice is this unscented Bibisoaps Amla Hair and Beard Oil. This product is purely natural and handmade from the finest and the highest grade of essential oils.
This product can work on any type of hair, whether you have thick, wavy or coarse locks or thin, fine hair. It's very easy to apply and can make your hair soft and manageable even after the initial application. This brand of Amla hair oil is especially popular amongst men with long beards.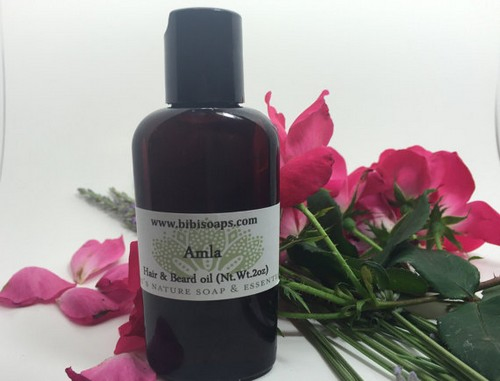 4. VAADI Herbals Brahmi and Amla Herbal Oil
An all-rounder, this amazing Amla oil product helps with total hair care, cures dandruff related issues like flaking, itching, and dryness, relieves headaches, migraine pain, and body aches as well as promotes the relaxation of muscles.
In addition, VAADI Herbals Brahmi and Amla Herbal Oil ensure proper hair growth & uniform pigmentation, prevents premature aging of hair, strengthens the hair follicles, and reduces split-ends by rejuvenating dull and damaged hair.
5. SVA ORGANICS Amla Fruit Oil
SVA Organics Amla Oil is highly recommended for supporting hair care, scalp care, hair growth, as well as promoting a healthy skincare routine.
This product promotes Amla oil as a traditional Ayurvedic and natural hair rejuvenator that prevents the premature aging of hair which causes it to become grey in color.
This product also reduces split ends, keeps hair shiny and stronger, and helps control dandruff. Overall, it's an excellent choice for revitalizing your dull skin.
To utilize, simply apply the SVA Organics Amla Oil directly onto your skin and soon enjoy the amazing benefits. For a haircare treatment, massage the oil into your scalp and hair strands thoroughly then cover your head with a shower cap or warm towel. For best results, the Amla oil can be left in overnight.
6. Life & Pursuits Organic Amla Oil
Next up is the Life & Pursuits Organic Amla Oil. This effective product is a blend of Ayurvedic herbs that work by providing nourishment to your hair and scalp. This Amla oil is also free from synthetic fragrances and mineral oils which is always a plus when purchasing organic products.
This herbal Amla oil acts as a natural moisturizer that can boost the scalp's overall health. It also reduces inflammation on the scalp that ultimately prevents flakiness as well as eliminates the problem of dry and damaged hair.
7. Himalaya Amla Hair Oil with Thistle
Himalaya Amla Hair Oil with Thistle is designed to fix damaged, fragile, and weak hair. Use this product any time you want strong and healthy-looking hair with fewer split ends.
With Chickpea extracts, this amazing product offers a rich source of protein that acts by moisturizing and nourishing your hair strands.
8.
Tattva's Herbs

Amla Hair Oil

In the meantime, Tattva's Herbs Amla Hair Oil is EcoCert certified making it a completely organic product.

Similar to other hair oils, Tattva's Herbs helps in keeping grey hairs away, stimulate follicles to promote growth, and gets rid of dandruff. When used on a regular basis, this hair oil also aids in lessening split ends.
9. Banyan Botanicals Amla Hair Oil
Banyan Botanicals Amla Hair Oil brings you the effects of Bhringaraj, Amla, and Brahmi/Gotu kola herbs cooked into a base of sesame and coconut oils which are known to provide excellent nourishing properties to your hair.
Another plus to this brand of Amla hair oil is that it's certified as an organic product, it's non-GMO, vegan, and gluten-free.
10. Jovees Amla and Bael Revitalising Hair Tonic
Jovees Amla and Bael Revitalising Hair Tonic is a well-known haircare product with effective Amla ingredients.
The Amla oil properties in this product protect your hair against hair loss and breakage as well as acting as a natural anti-dandruff conditioner, while the tonic moisturizes dry hair, lubricates dry scalps, and reduces split ends.
11. Brahmi Amla Hair Oil
Used to promote hair health, Brahmi Amla Hair Oil can restore natural hair color while keeping it looking soft and healthy. Amla oil also supports blood circulation in the scalp and keeps the hair roots strong.
The herbal oil formulation has peaceful and calming effects that are known to have properties that refresh the brain's memory.
12. Khadi Natural Herbal Ayurvedic Amla Hair Oil
Made in India, Khadi Natural Herbal Ayurvedic Amla Hair Oil is made in a nourishing base of Almond oil enriched with Vitamin E.
This versatile product is also infused with healing and purifying herbs that protect and fortify the hair, making it rich, vibrant, and full of life.
13. Dabur Gold Amla Hair Oil
An enhanced formulation of the regular Dabur Amla Oil, this new and improved Amla Gold not only consists of the amazing Amla fruit, but also contains almonds and henna. It is the ideal hair oil for those with chemically treated locks, dry, or weak hair.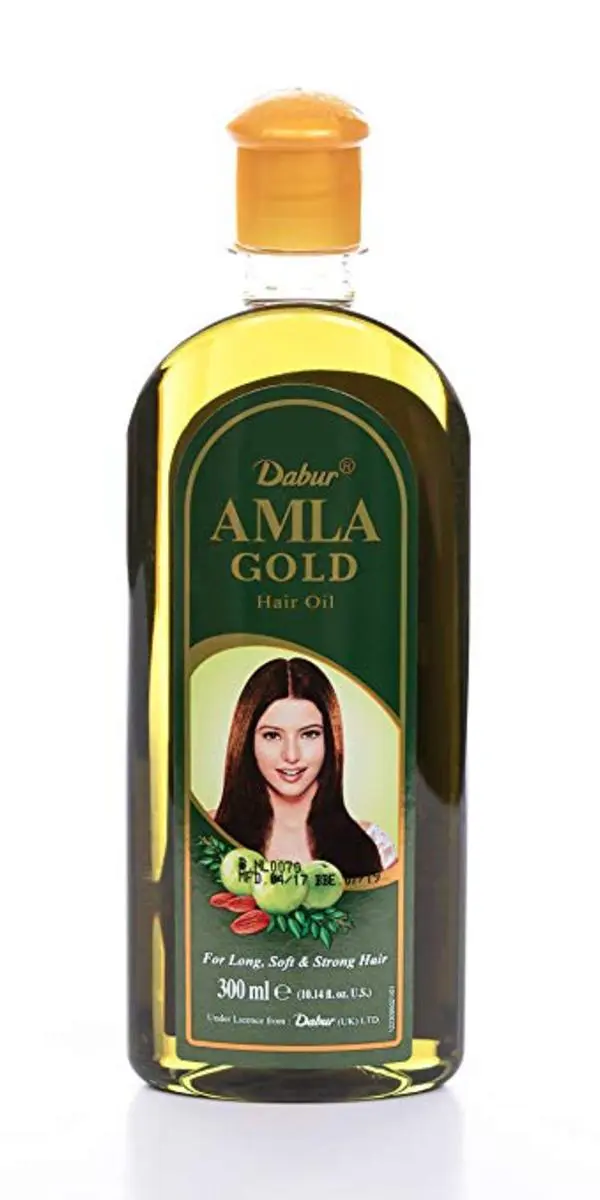 14. Vadik Herbs Amla Hair Oil
Finally, the Vadik Herbs Amla Hair Oil is utilized by massaging into the hair and scalp to provide extra nutrition to the scalp while preventing hair loss.
It can also help in promoting the blood circulation of the scalp and actively strengthens your hair's roots. This oil can also nourish and promote hair growth and does not include any artificial fragrances which are also a plus!

Amla Oil Health Benefits
Amla or Gooseberry is a tree that is usually found in the Middle East and India and has long been associated with Ayurvedic medicine. Today, Amla fruit is used for creating certain types of medicines.
The Amla fruit generally becomes ripe in autumn and consists of a bitter and sour taste as well as being jam-packed with fiber. The different parts of the gooseberry tree are often used for treating various diseases however its most effective feature is the Amla fruit itself.
The Amla fruit can be used alone or it can be mixed with other plants for treating a variety of ailments. The amla fruit can also be made into pickles by mixing it with oil, salt, and spices.
In addition, the Amla fruit can be eaten raw and or be mixed with various dishes. You can also soak it in sugar syrup for a long period of time so as to obtain a sweet flavor making it a great dessert.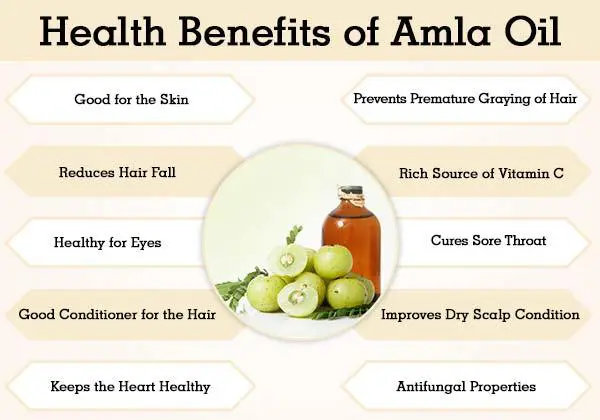 Amla is considered one of the healthiest fruits since it contains several nutrients such as vitamins A, C, iron, fiber, magnesium, potassium, calcium, protein, and carbohydrates. It is also rich in antioxidants, essential fatty acids, and water.
Moreover, the Amla fruit can also enhance your cardiovascular system and nervous system since it consists of rich potassium properties. Amla can also impressively improve the health of your brain, eyes, hair, skin, immune system, as well as your memory.
Additionally, Amla is also effective in preventing aging, anemia, as well as constipation.
Benefits of Using Amla Oil for Hair
As previously mentioned, Amla provides several benefits to our hair. Keep reading to find out how this amazing fruit specifically takes care of our crowning glory.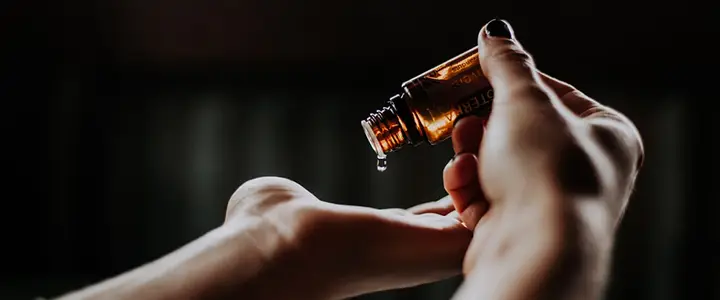 Prevents Hair Fall
One of the major reasons why you have hair breakage is the lack of vitamin C and vitamin E. Since Amla is rich in vitamin C, it can effectively help in repairing hair breakage.
You can either eat the fruit or apply the Amla oil directly on your scalp. You can even make your own DIY hair treatment remedy from home.
Simply extract the juice from the Amla fruit, take 2 teaspoons of Amla juice and mix it with the same amount of lime juice. Apply it on the scalp and let it dry. After a while, rinse it with some warm water and you'll soon notice its amazing benefits.
Natural Hair Conditioner
Amla oil is an amazing therapy for your hair and effective in nourishing your locks as well as adding texture to your hair. After you shampoo your hair, skip the conditioner and instead use the Amla oil as a conditioner, massaging it onto your scalp and the roots of your hair.
Dandruff Treatment
Amla oil is an excellent conditioner that also contains anti-dandruff properties. It's also an efficient treatment for an itchy scalp.
In particular, Amla oil will penetrate deep into the scalp, gradually removing the dryness and itchiness. The antibacterial and anti-fungal properties of Amla will help remove and treat your dandruff in just a matter of days.
Makes Your Hair Stronger
When Amla oil is applied onto the scalp it can make your roots powerful. As a result, you can enjoy strong, long, shiny, and thick hair. Just use Amla oil every few days into your hair as a treatment and enjoy the amazing effects for a long period of time.
Delays Grey Hair
Amla oil penetrates deep into the scalp to provide you with a healthy scalp as well as increasing the development of pigment melanin, which ultimately reduces the occurrence of grey hair and slows down aging.
Repairs Damaged Hair
Amla oil is a great hair conditioner to use for dry and damaged hair. Its job is to fill the broken spaces in each strand and coats the hair follicles in order to make your hair soft and silky.
For an intense treatment, apply amla oil right after washing your hair. Wrap your hair with a towel while it's damp and let it work overnight. This treatment can also help in preventing split ends.
Benefits of Using Amla Oil for Facial Hair
Although growing facial hair requires good genetics, there are various kinds of medical treatments that can improve your facial hair growth. However, most of them have unwanted side effects.
If you want to improve your beard growth in order to look more mature or experiment with a new style then you can always use Amla oil.
Its effective properties are excellent in promoting the growth of your facial hair. Just massage the oil into your facial hair and let it stay for 15 to 20 minutes before washing it off with lukewarm water.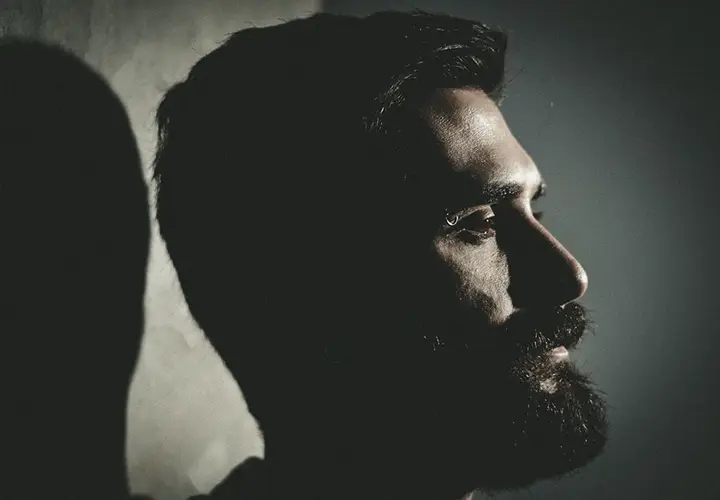 Another alternative is using mustard leaves with Amla oil. Grind the leaves well until they turn into a paste. Mix a few drops of amla oil and apply it onto your face. Let it sit for 15 to 20 minutes then rinse it with water.
Do this four times a week for efficient results. If you have any residual left over from the mixture, you can keep it in the refrigerator for two to three days. This is a very gentle treatment that will not irritate your skin.
How to Make Amla Oil At Home
In order to make your own Amla oil, you'll need:
1 wooden spoon saucepan
1/2 cup of powdered Amla
1 funnel
100% pure almond oil or coconut oil
1 glass jar with lid
1 strainer with a coffee filter
Step 1: Heat the Oil
Put the saucepan on the stove and pour the almond oil or coconut oil. Use a low heat setting. The temperature of the oil should be below the boiling point.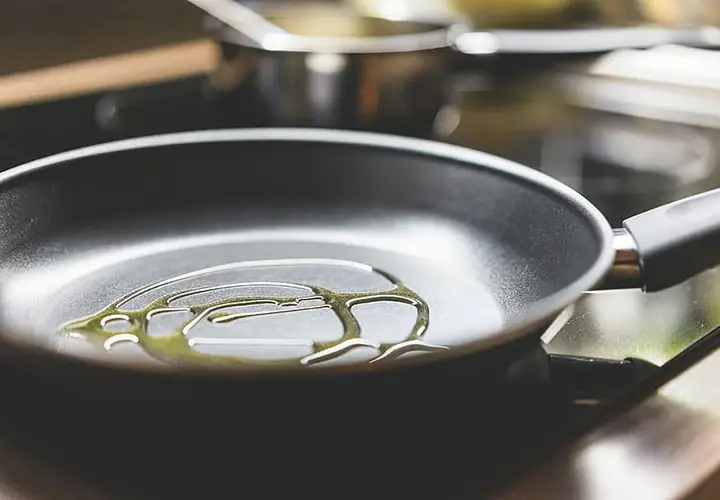 Step 2: Add Amla Powder
Add the powdered Amla and mix it using a spoon. Let it simmer until it all turns into brown.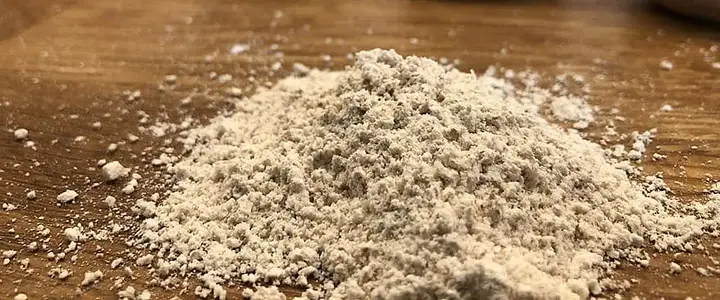 Step 3: Strain the Mixture
Take the saucepan away from the stove and let it cool. It's important not to wait until the oil becomes too dark because it can lessen its effectiveness. Get your glass jar and place a strainer on its mouth. Pour the mixture into the jar.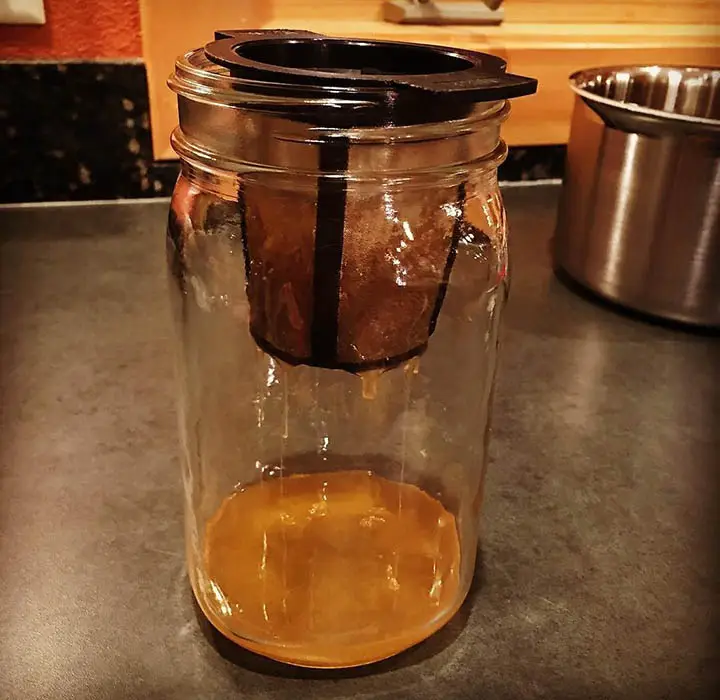 Step 4: Let it Cool Down
Allow the oil to cool down completely before putting on the lid. Store in a coll, dry place in between uses. You will see the greatest results from Amla oil if you use it for a total of four months or 16 weeks, twice a week.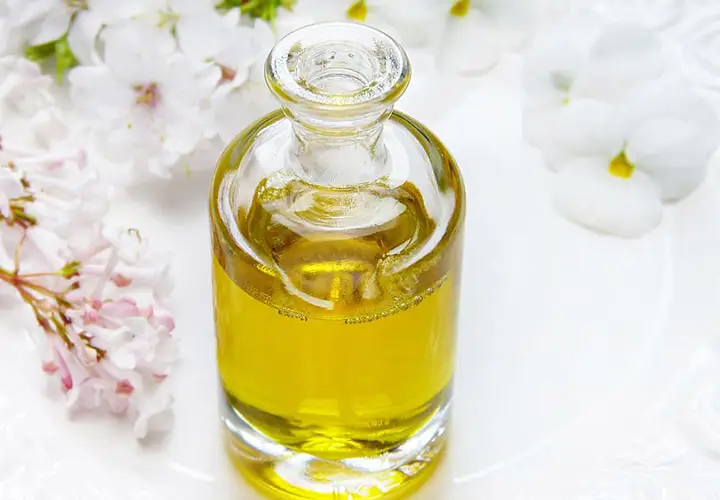 Your Amla Oil Questions Answered
Are Amla oils right for you? The only way to know for sure is to ask questions and seek out the right answers. Don't worry – we're here to help. Here are some of the most important questions for you to consider along with our answers:
u003cstrongu003eWhat is Amla oil used for?u003c/strongu003e
Amla oil has extracts from the Indian u003ca href=u0022#what-is-amla-used-foru0022 class=u0022rank-math-linku0022u003egooseberry treeu003c/au003e which happens to hold amazing benefits for your hair's health. Not only does it help your hair grow and keep you from losing as much hair, but it also helps to fight off any unwanted grey hairs.
u003cstrongu003eHow many times a week should I use Amla oilu003c/strongu003e?
You will see the greatest results from Amla oil if you use it for a total of four months or 16 weeks. Every week you should u003ca href=u0022#how-many-times-do-i-use-amla-oilu0022 class=u0022rank-math-linku0022u003etreat your hairu003c/au003e one to two times, depending on how damaged or dry your hair is. You should not exceed your Amla oil hair treatment more two times a week.
u003cstrongu003eHow do you use Amla oilu003c/strongu003e?
When using Amla oil you want to first shampoo your hair but skip the conditioner. Instead, you should u003ca href=u0022#how-to-use-amla-oilu0022 class=u0022rank-math-linku0022u003emassage the Amla oil onto your scalpu003c/au003e and the roots of your hair. Prepare a towel that is nice and warm and then wrap your hair up in it for as long as you desire, it can even be left on overnight. When you are done with the treatment simply rinse it out and style as normal.
Make Your Own Amla Oil Treatment Today
Amla oil is not only excellent for your hair growth but also for your overall health. This important fruit plays a major role in keeping your cells healthy and purifying your body. Incorporating Amla into your diet can be very beneficial to your body and overall health.
With regular usage, Amla oil can also make your hair grow thicker and longer making it easier to manage and style. If you are interested in learning more about the use and health benefits of natural oils, make sure to check out this article about CBD oil.
We love hearing from our international readers, so let us know in the comments below how you've made the Amla work for you and if you've any handy tricks for how to apply this amazing oil for more effective results!