Coconut oil for hair is quite popular nowadays due to its enormous benefits. Want to have a shinier, healthier and more manageable hair? Well, in order to achieve this you don't need any conditioners or other styling products because all you need is coconut oil. Coconut oil contains lauric acid, antimicrobial elements as well as medium-chain fatty acids which can help in conditioning the scalp, strengthening the hair and regrowing the hair. Coconut oil is rich in vitamins, minerals and other nutrients which can help in making your hair look shiny, strong and beautiful! Coconut oil is also an effective makeup remover.
If you are not well hydrated then chances are you'll be having dry and fragile hair.  It is very important to drink lots of water, eat healthy fats and use natural hair products such as coconut oil in order to have a healthy hair. Coconut oil can improve the health of your scalp since it contains antioxidant and antibacterial elements.
You might notice that most hair care products use coconut oil as one of their ingredients.  However, it also contains other chemicals which can damage your hair.  Coconut oil is the perfect substitute for several hair care products since it is inexpensive, safe and very effective. For an effective result, choose an organic or herbal shampoo. Aside from using coconut oil, it is also important to always keep your hair clean, eat the right kinds of foods, avoid using curling irons more frequently, and use clean hair grooming products. Happy healthy hair!
Coconut Oil for Hair Benefits
Coconut oil has been used as a hair treatment for centuries.  Since it is rich in fatty acids, it can give you several benefits for your hair.
Coconut oil is an excellent hair conditioner for any types of hair. In fact, it outshines mineral oil and sunflower oil, based on the study published in the Journal of Cosmetic Science.  It can also help in minimizing protein loss. If your hair lost its proteins then you can experience hair breakage and dryness. Coconut oil can also help in preventing hair damage caused by constant combing and brushing.  It is safe to use even on kids.
If you want your hair to grow thicker, longer and vibrant then use coconut oil. It has very high amounts of essential nutrients such as lauric acid, that can help in enhancing the overall health of your hair.  The medium-chain triglycerides or MCTs are the major components for hair growth. Instead of using hair growth prescriptions, why not try using coconut oil?
Coconut oil for hair can help in detangling your hair. Just apply it to the tangled hair and on the damaged hair.  Use it regularly to prevent any tangles.
The antifungal, antioxidant, antibacterial and antiviral elements in coconut oil can treat dandruff and keep your hair healthy. It can help in eliminating bacteria, fungus, and viruses on your scalp. It seeps deep into your hair shaft, giving you a lasting conditioned hair. Although your dandruff may not be treated right away, you can see some result after a week or so.
Coconut oil can also protect your hair from sun damage. It's a natural and effective sunscreen not only for adults but also for kids.  You can also apply it on your skin.
One of the most important benefits of coconut oil is lice prevention and lice treatment. The antimicrobial components in coconut oil are an outstanding natural treatment for several scalp infections.  It does not only kills adult lice but also its eggs. It is more effective when combined with anise oil and ylang-ylang oil.
Coconut oil can help in preventing hair damage caused by hair dryers, curling irons, hot rollers, and flat irons.  It can help in taming hair frizz.
Do you know that coconut oil for hair is also an effective base for hair coloring?  It can help in making your hair color look vibrant and keeps it from fading.
Coconut oil provides a cooling effect especially on people who have hot heads or heavy scalp sweating.  It can also help in retaining the moisture in your hair, making it softer.
How to Use Coconut Oil for Hair
By using coconut oil regularly, you can have a healthy scalp and hair.  Here's an effective way of applying coconut oil to your hair.
Step One: Using a small glass bowl, pour one cup of hot water in it.
Step Two: Place two tsp. of coconut oil in a separate smaller glass bowl.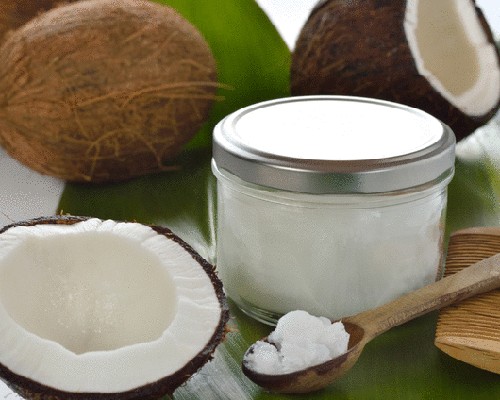 Step Three: Put the cup of coconut oil into the warm water and let it melt.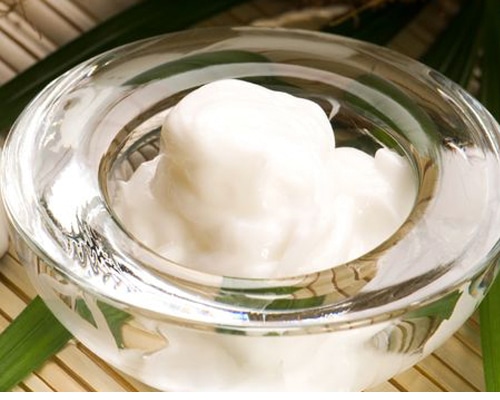 Step Four: Massage the coconut oil into your scalp.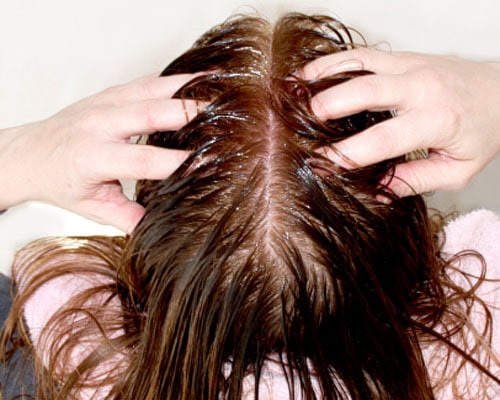 Step Five: Comb your hair in order to have an even distribution of coconut oil.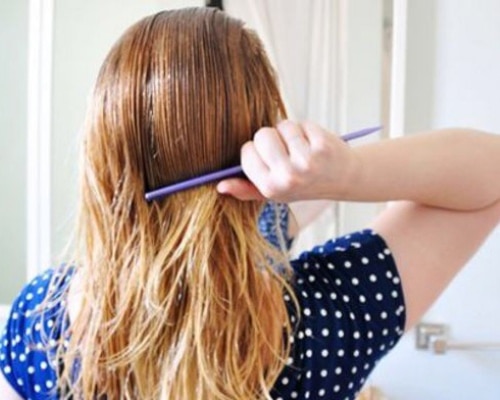 Step Six: Wear a shower cap on your hair and leave it for at least 30 minutes. You can also leave it overnight to make it more conditioned.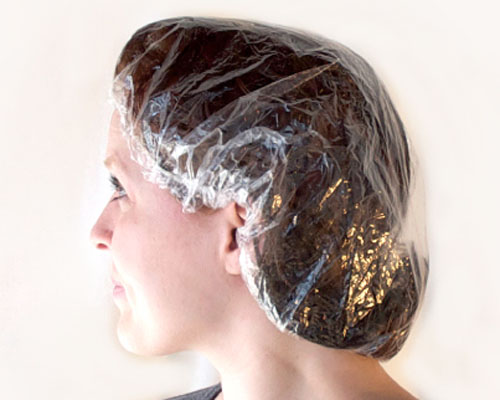 Step Seven: Wash your hair with shampoo to remove the coconut oil.
Here's an excellent video that demonstrates how to use coconut oil for hair care.
Best Coconut Oil for Hair Quick Overview
Coconut Oil for Hair Reviews
1. Nutiva Coconut Oil
Nutiva Organic Extra Virgin Coconut Oil is our first choice. It is considered the best overall coconut oil because it's the best for almost everything. Nutiva coconut oil is extracted from fresh coconuts and cold pressed so as to retain its valuable nutrients and healthy fats.
Why It's The Best:
It can deep condition your hair.
It is trans-fat and cholesterol free, 100% organic (USDA certified), and non-hydrogenated.
The lauric acid in the oil can help in promoting a healthy immune system, metabolism, and weight loss.
It has a sweet, light and wonderful coconut smell and excellent flavor.
Aside from being the greatest skin and hair care product, it can also be used as a cooking oil, butter, shortening, and daily health supplement.
A natural body oil for massage and an excellent makeup remover.
Nutiva Coconut Oil is a must-have product for everyone. It is the best all-around coconut oil product when it comes to quality, price, trust, and value.
2. Viva Labs Coconut Oil
Viva Labs Coconut Oil is our second best coconut oil. It is an extra virgin oil which is extracted from handpicked organic coconuts in order to guarantee that the best coconuts are used.
Why It's The Best:
The oil is cold pressed and unrefined to ensure that the essential nutrients are retained.
It is vegan-friendly, free from gluten and non-GMO.
There are no chemicals, preservatives or other artificial ingredients added to the oil.
It is rich in medium chain fatty acids that contain antibiotic, anti-fungal and antioxidant components.
An excellent health supplement that can boost energy and metabolism, improve the immune system.
Aids in weight loss and prevents heart disease.
An excellent health supplement not only for humans but also for dogs and cats.
The best substitute for margarine, butter, cooking oil and shortening.
Deeply conditions damaged hair.
3. Nature's Way Coconut Oil
Nature's Way Coconut Oil is our third choice since it is very affordable and is also multi-purpose. It is rich in healthy medium chain fatty acids. This oil is very versatile since it can be used in a lot of ways such as for cooking and baking, It is likewise an excellent hair and skin care product.
Why It's The Best
The best source of energy for people who often engage themselves in different physical activities.
Perfect for weight loss and an excellent dietary supplement.
It can moisturize and deep cleanse your skin.
Can also be used as a shaving cream.
It can melt quickly.
This extra virgin oil is certified organic, unrefined, cold pressed and non-GMO.
Free from bleach, hexane, trans fats, and hydrogenated fats.
Can be used as a replacement for shortening, margarine, butter, and cooking oil.
Improves metabolism.
Has a delicious flavor and aroma.
4. Carrington Farms Coconut Oil
Carrington Farms Coconut Oil is our fourth choice. It is 100% certified organic extra virgin oil that is made from the freshest coconuts of the Philippines. It is best for high heat cooking up to 350°F.
Why It's The Best:
Pure, unrefined and cold-pressed in order to retain its original nutrients, color, and flavor.
The best substitute for butter and cooking oil.
Can be used as a natural moisturizer for the skin and the hair.
Gluten-free with no added chemicals.
Free from trans and hydrogenated fats.
Can soothe bug bites and bee stings.
Can also be used for baking.
5. 
Barlean's Coconut Oil
Barlean's Coconut Oil is our pick for the fifth-best coconut oil for hair. Barlean's is well known as a reliable producer of quality organic oils. This virgin oil is one of the best-selling products in the market today.
Why It's The Best:
Made from the highest quality.
Best smelling and best-tasting coconut oil.
Very affordable and 100% organic (USDA certified).
Its freshness can last longer because it's cold pressed.
Free from solvent and chemicals.
Helps in improving metabolism, healthy immune system, and a healthy heart.
In order to obtain effective results, you must choose a quality product and use it constantly. We recommend that you use coconut oil for hair daily or weekly. Do not overuse the oil since it can make your hair greasy.  Wash it out thoroughly, in order to avoid clogging the pores and the hair follicles. Always remember that a little bit can go a long way! If your shampoo does not include coconut oil then you can always combine it with some coconut oil or Amla oil.
Hello dear readers. I have been cutting hair since I was born. First practicing on my siblings, and later at school. After years of education and training, I was finally able to open my own salon with my girlfriend (soon to be wife) Lize and it's been a crazy ride ever since. We noticed people needed more than just a haircut but also advice on how to wear different styles and work with different types of faces and hair. I have shared a ton of hairstyles and braid guides in this blog. Sometimes I share hairstyling products and tools I personally use.