Iverson braids are the hairstyle frequently worn by famous NBA player Allen Iverson. He chose to wear this style maybe because he wants to create his own image and brand. Iverson began wearing this style during the 1997 Schick Rookie Challenge. Aside from being well-known for his killer crossover, he is also the first player to wear this style on the court. Nowadays, this style can be seen on other players such as Rasheed Wallace and Latrell Sprewell.
Iverson is not the only person who chose to wear this style. Cornrows are very common among African Americans because it is very easy to maintain. However, creating the cornrow braids requires more prep-time. The number of hours or days it takes to finish will depend on the length of the hair but can range from 1-3 hours. Hair extensions can also be added to create more volume in your style.
Unique Iverson Braids Styles with Images
Iverson Braids Styles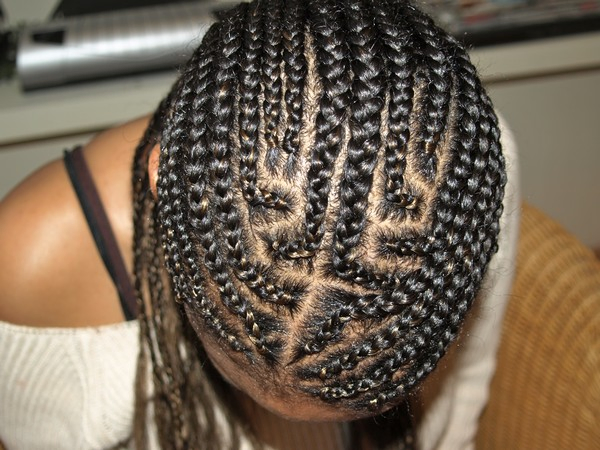 Iverson has a kinky curly black hair. Aside from cornrows like this , he also wore an Afro hairstyle.
Allen Iverson Braids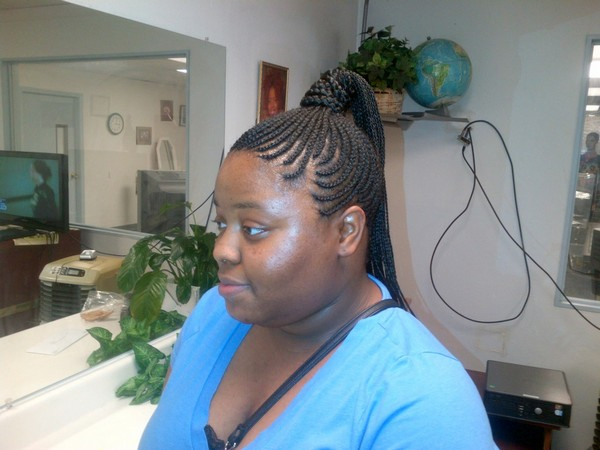 Even if you are not a basketball fanatic, you have probably seen Allen Iverson Braids in the news or in magazines. In case you have long hair, you can put up your hair to look like this.
N
atural Braid Hairstyles For Black Women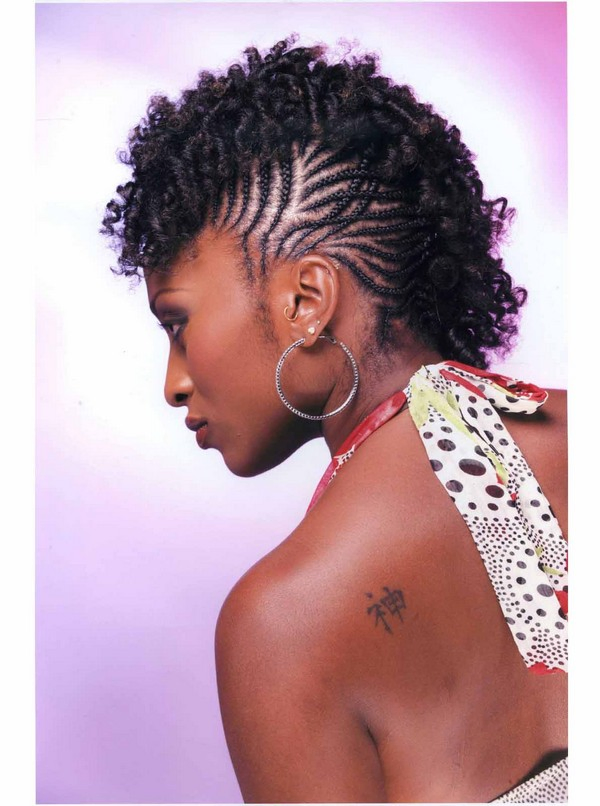 One of the reasons why Allen Iverson is famous is because of his braids. Now, to give you an edgier look, you can have curved cornrows on the side . See how it results to a Mohawk cornrows look?
Braids For Kids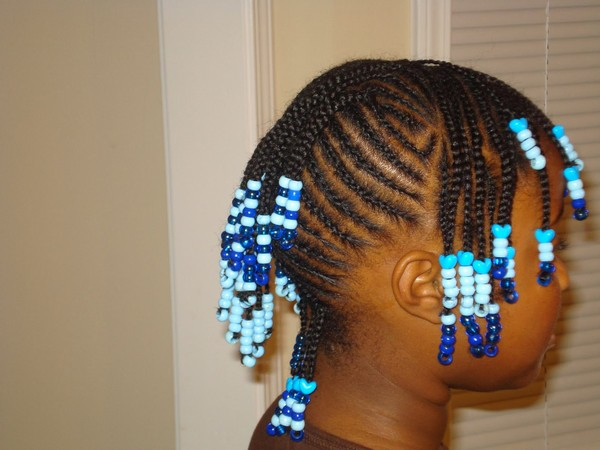 This hairstyle is very common among African Americans since it is low maintenance plus it protects your locks. Even young girls will look pretty with this style.
Girl Iverson Braids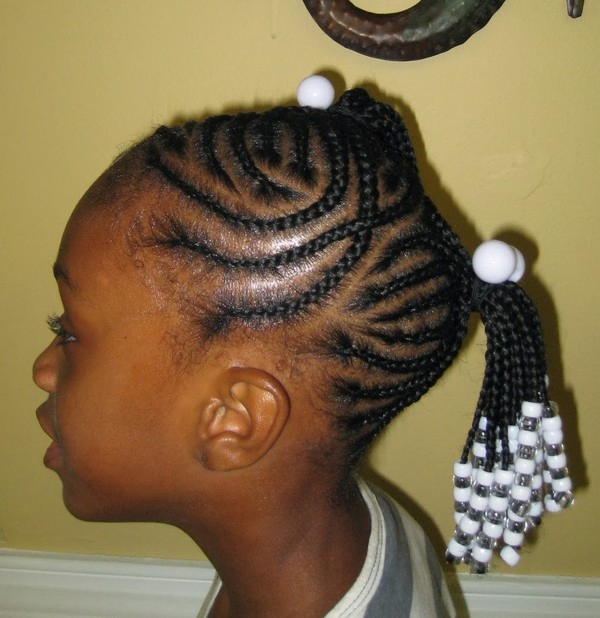 Technically, Iverson braids are also known as cornrows. Add swirls to your cornrows to give you that cool look. Accessories such as cuffs or beads will also make your style more interesting.
Iverson Braids Hairstyles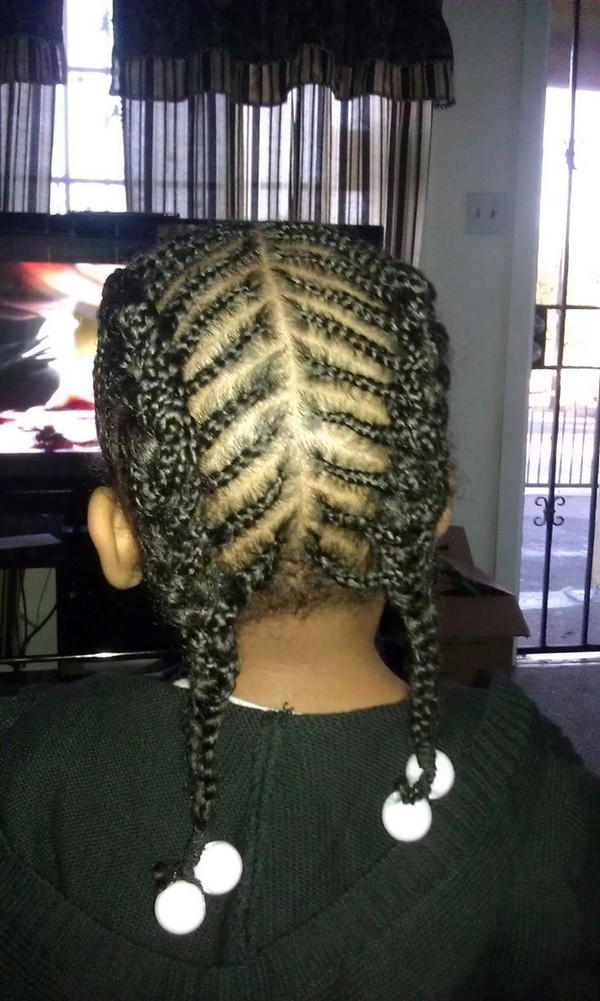 Creating cornrow braids is a meticulous task that can take several hours to finish. Most especially if you have very long locks. For those with short hair, you can opt to add hair extensions to achieve the hairstyle you want.
African American French Braid Updo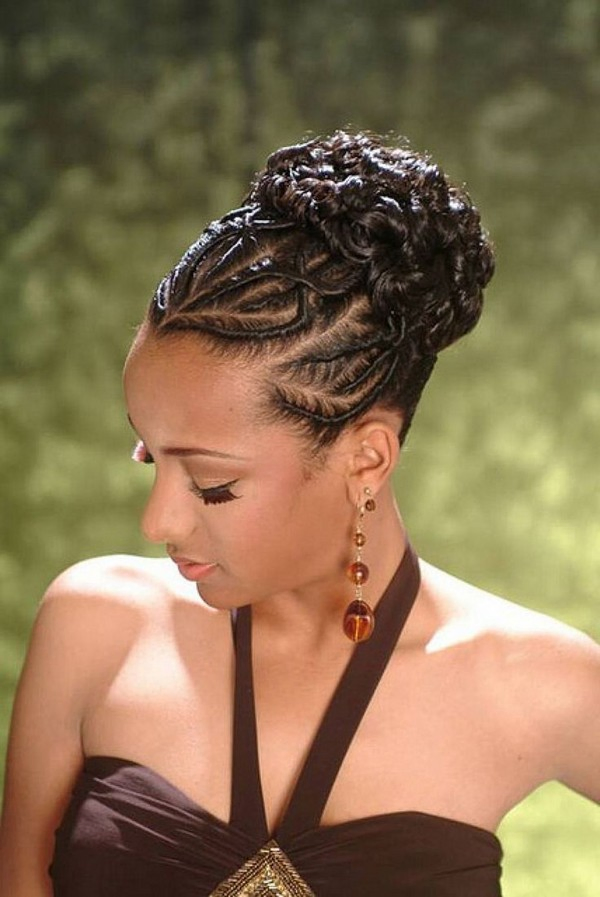 Completing this hairstyle requires a lot of skills. While you can do cornrows at home, it is best to consult a hairstylist if you want a creative design. Experts likewise can give you advice on how to care for your hair to make it lasts for a long time.
Cornrow Braids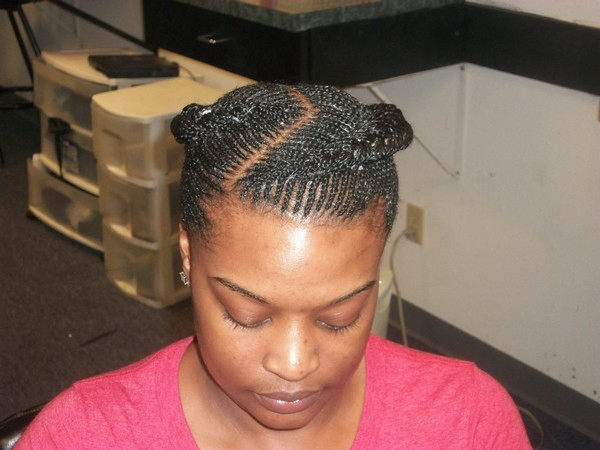 Cornrow braids are an ancient style that started way back around 500 B.C. Nowadays, you can choose a variety of style and patterns to incorporate with your cornrows. Aside from this, you can apply striking colors to your hair to make it stand out.
Heart Cornrows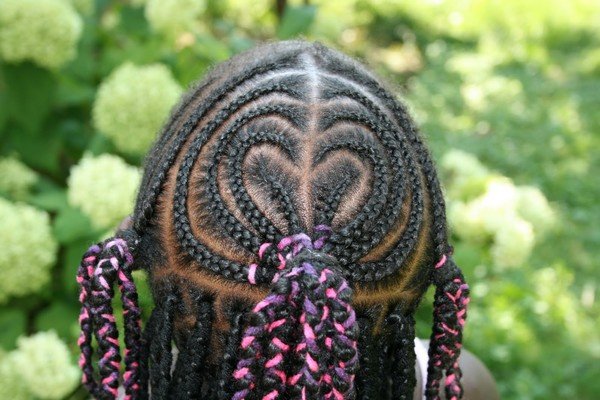 Not only can you add hearts to your braids, but you can also choose other shapes as well. And again, to make your style distinct, you can add a pop of pink to your hair.
Iverson Braids Into Ponytail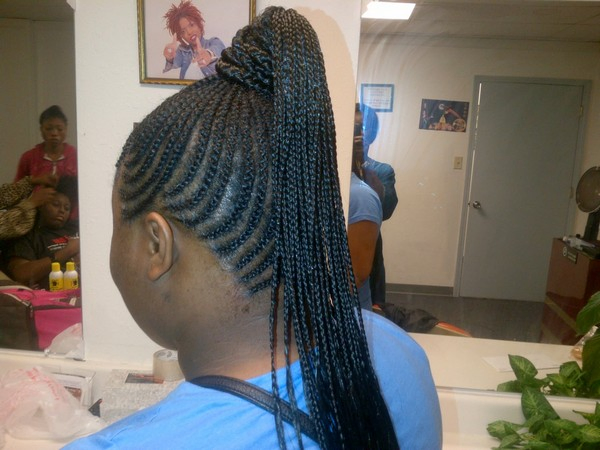 This classic style is a tradition that has been handed from generation to generation. Again, it does not only make women stand out for its unique style but it likewise protects hair from damage.
Cornrows with Extensions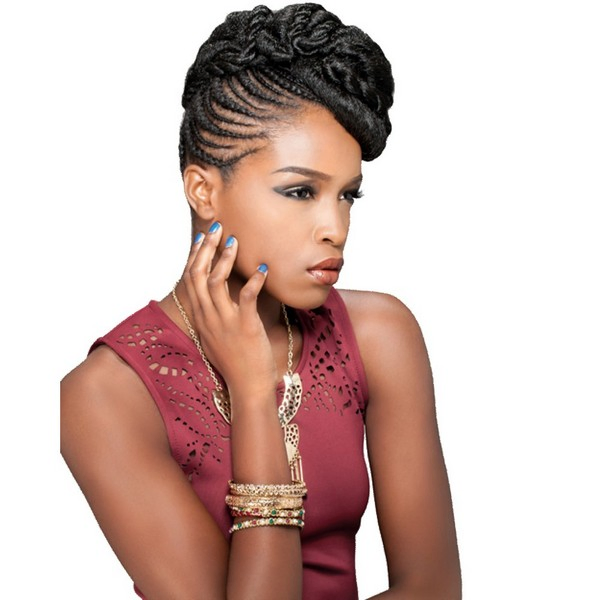 Hair extensions can be added to the overall style to help you achieve the look that you want.This is most helpful for those women or men with short hair.
Braided Hairstyles For Kids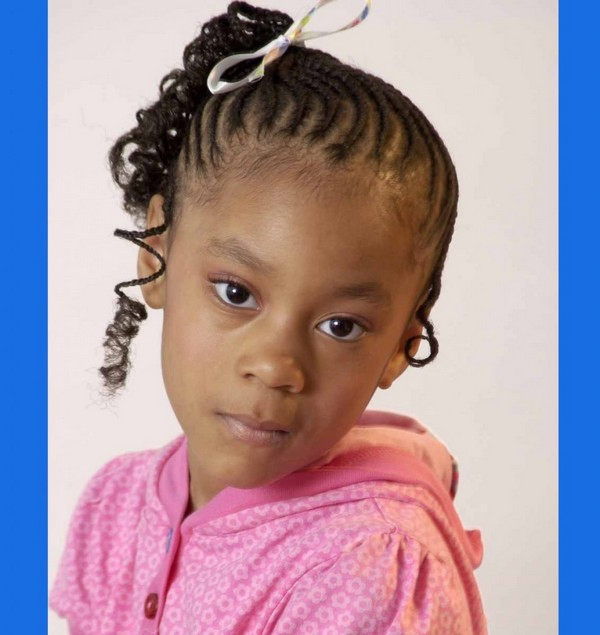 Allen Iverson is an African American NBA player best known for his cornrows styles on and off the court. However, the hairstyle he popularized is suitable for women, men, and kids!
Allen Iverson Braids Style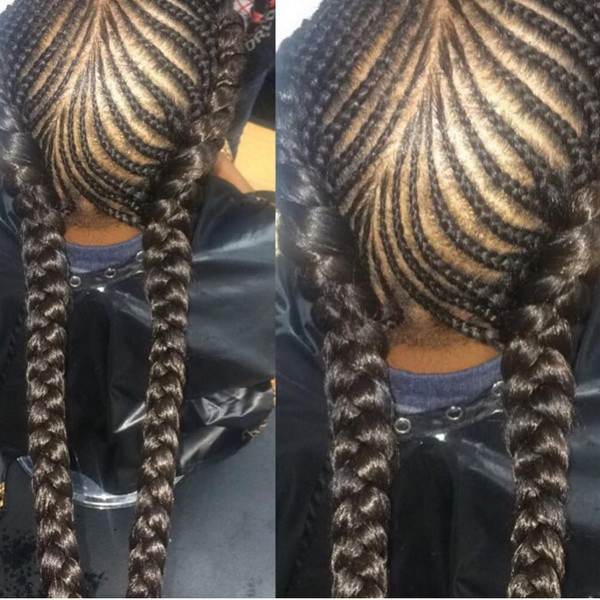 Iverson is fond of transforming the shapes and styles of his cornrows. He is known to choose intricate designs for his hairstyle. For women, you can opt to combine your cornrows with other styles like this two braids.
Iverson Braids Updo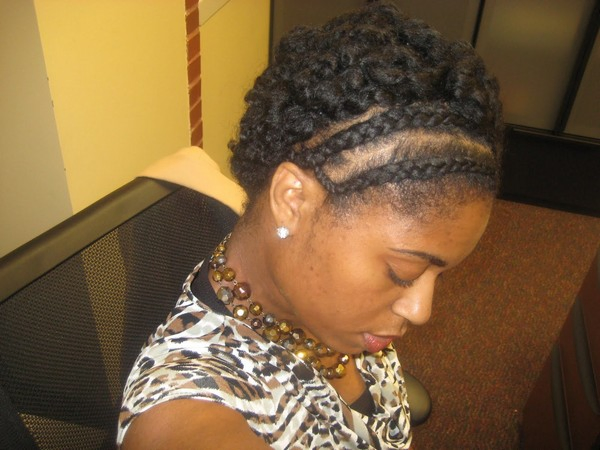 To achieve this style, you must have long and kinky hair. If not, you can always ask your stylist for hair extensions. This hairdo adds a touch of femininity to your individual style.
How to create Allen Iverson Braids
Obviously, you'll have to be somewhat of an expert in order to create this style. Be sure to get a professional who is a master of the braids. They know how to accomplish the job in a very efficient way. Cornrows are not actually new. It has been used by several people many years ago, and because they are much easier to maintain, unlike Ghana braid styles, people tend to choose Iverson braids more often.
Getting this style would not be possible if you have short hair. Or you can ask your stylists if you can use hair extensions. You have to wait for six months to properly condition your hair before you can use this style. After growing your hair, you have to look for an expert. You can try to do it yourself but it can be very difficult. It can also look great on little girls.
First, get a comb and separate your hair. Begin at the top of your head. Grab three sections of your hair and start braiding. Add some strands as you go along. After you're done with your first cornrow, proceed to the next until all are done. Yeah, it's actually hard. If you have already given up then perhaps it's time to look for a professional braider to do it.
Iverson has definitely taken this braided style to a whole new level. Iverson braids can make a statement and it can make you stand out so go for it. Don't be afraid to try something new! Take a risk! Start making your new look!