Are you looking for a hairdo that never goes out of style? Big box braids can last for months and look amazing!
It involves using synthetic hair to give you a smart and modern look. Big box braid styles will take a bit of time to finish, but once you're done, you can enjoy them for months! Let us inspire you with these beautiful box braids hairstyles, whether the braid areas are micro-small or jumbo-sized!
Big Box Braids Inspiration
Characterized by the box-like parts that are used while braiding the hair, box braids are a popular hairstyle that has been around for a long time! Below, we've curated a list with our favorite box braids styles.
Which braids do you love the most?!
1. Summer Big Box Braids Style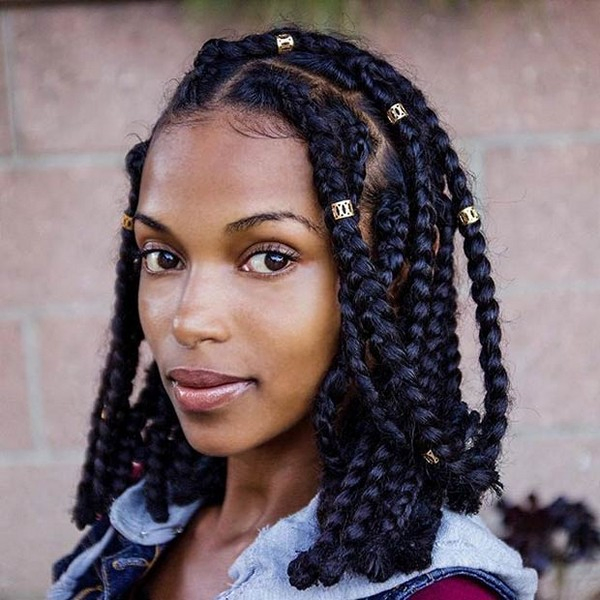 This is the best hairstyle that you can rock this summer! Super cute and very sophisticated.
2. Colorful Box Braids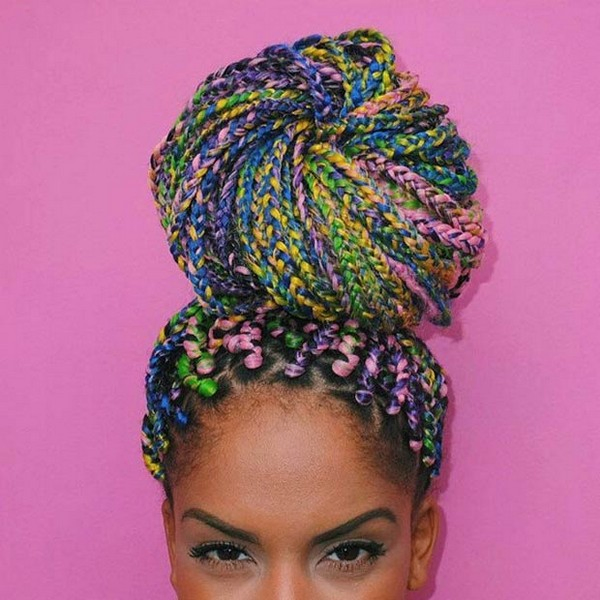 Would you like to wear rainbow colors on your hair? With natural hair, this is quite difficult to achieve but with box braids, it can be possible.
3. Big Box Braids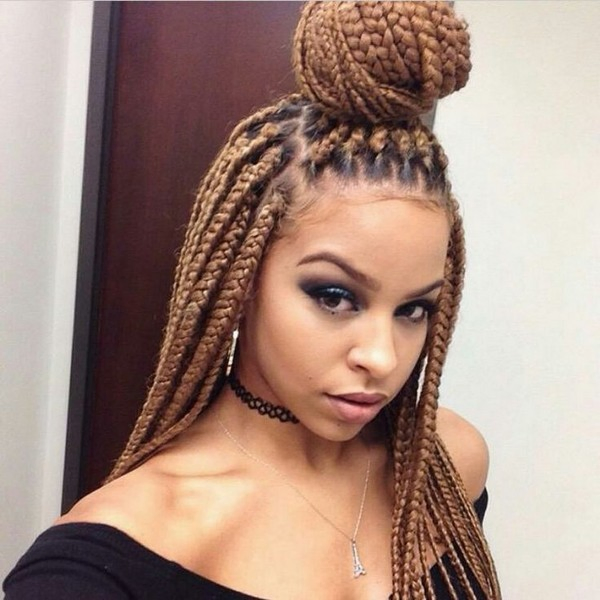 These box braids look classy and modern at the same time. Very glamorous, we love them!
4. Big Box Braids Hairstyles For Black Women
These long box braids are truly stunning.
5. Amazing Big Box Braids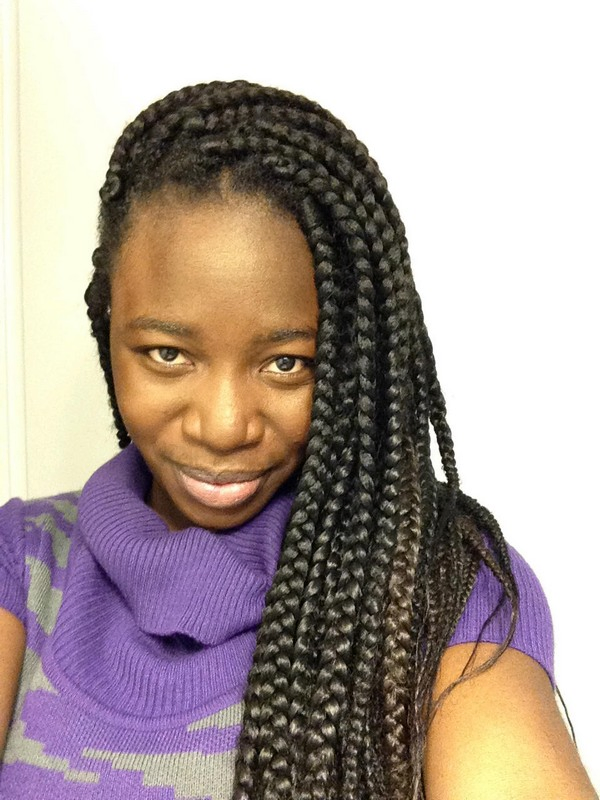 This particular style is the best solution if you want your hair to rest a bit.
6.
Big Box Braids For Short Hair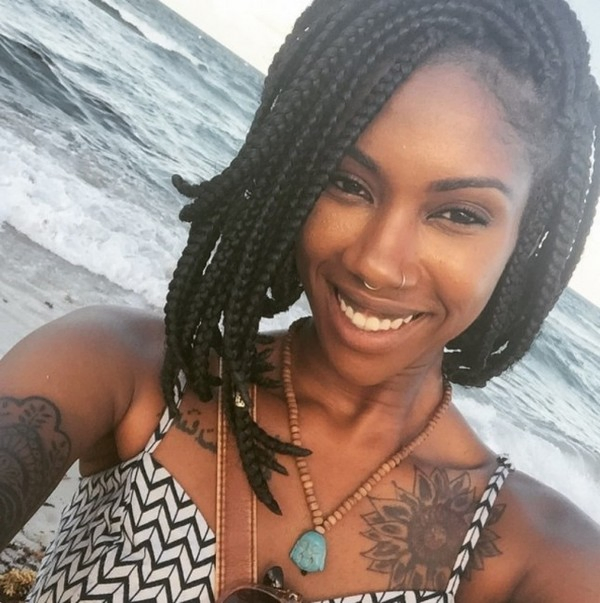 If you are too busy and you want to look stylish then why don't you try having short box braids?
7. Cool Half Updo Style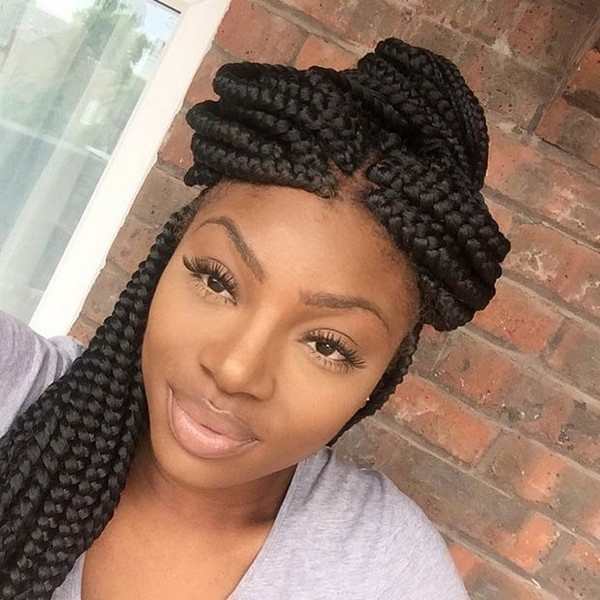 Such a cool and perfect style for the summer! Why not add some hair cuffs to your hair to add that little bit of personality?
8. Black Big Box Braids Hairstyles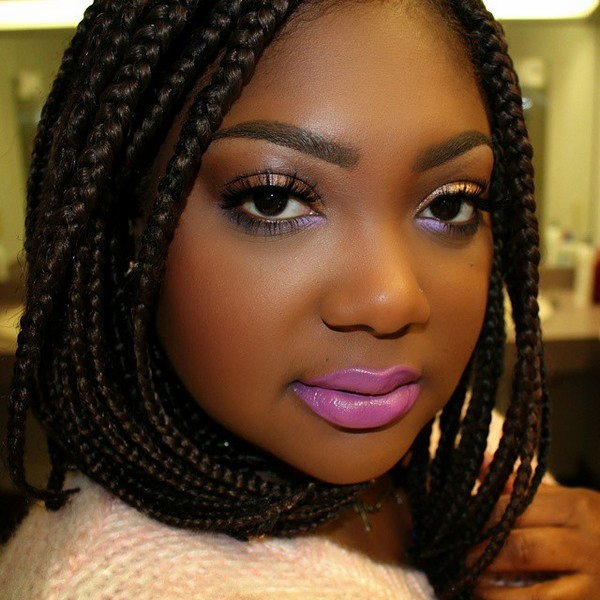 Using other colors can be fun, yet keeping your natural color looks so beautiful.
9. Grey Hair Style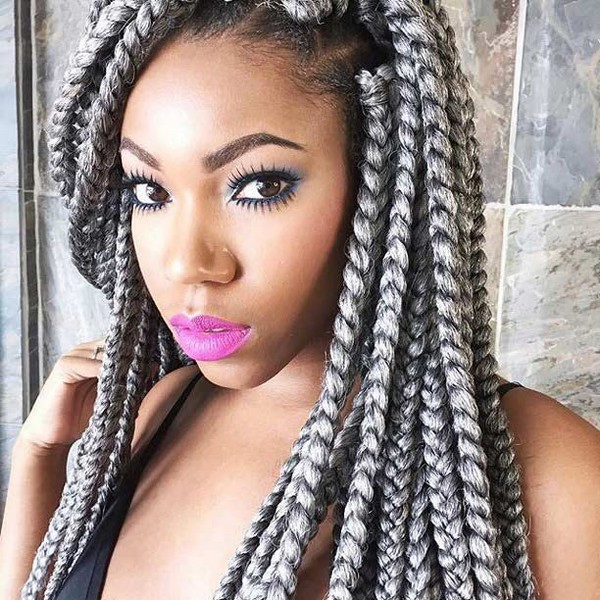 If you think that you can't wear gray or silver color due to box braids then you are wrong. This one looks absolutely beautiful!
10. Solange Braids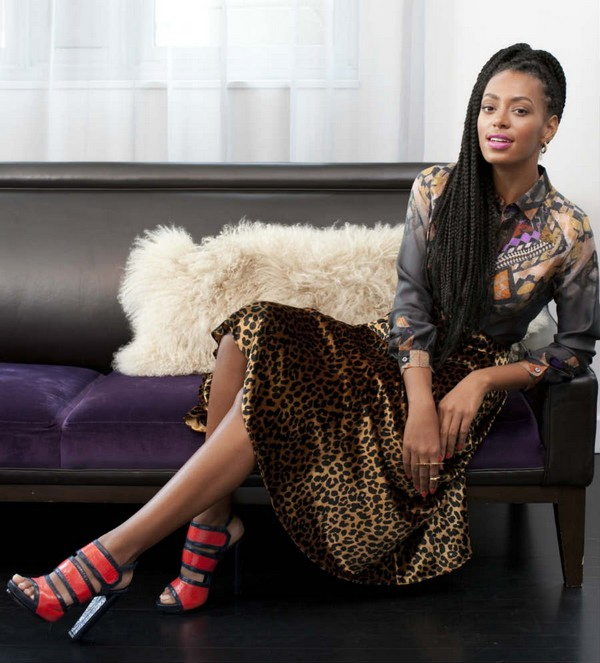 Solange usually lets her long box braids hang loose or sweep them on one side.
11. Verdant Green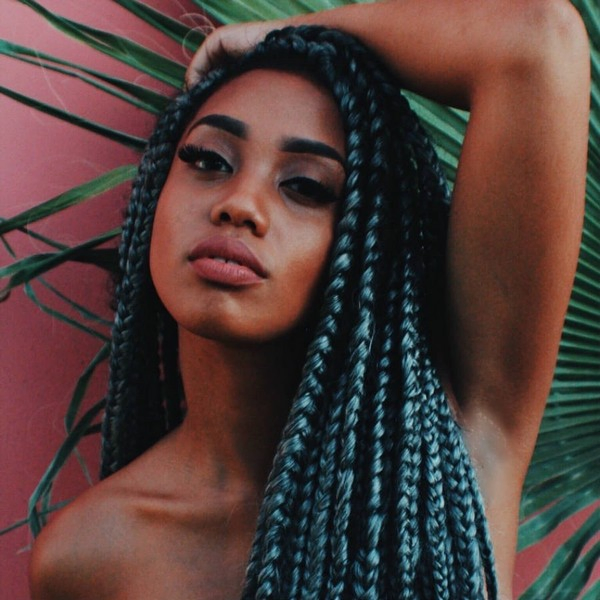 Feeling a bit bored lately? Well, why not try adding some colors to shake things up.
12. African Hair Braiding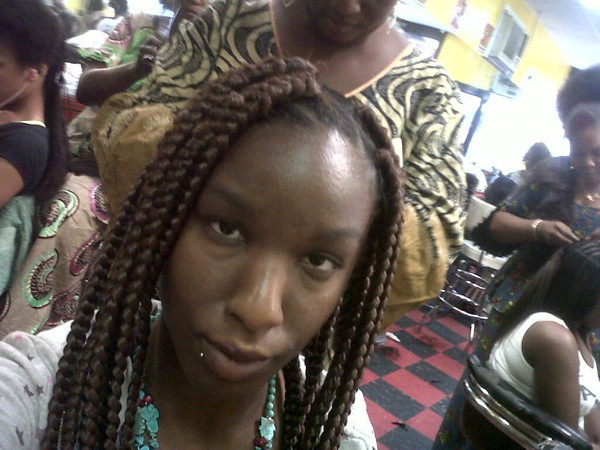 Are you in the mood for something different? Why not try getting big box braids?
13. Big Box Braids Hairstyle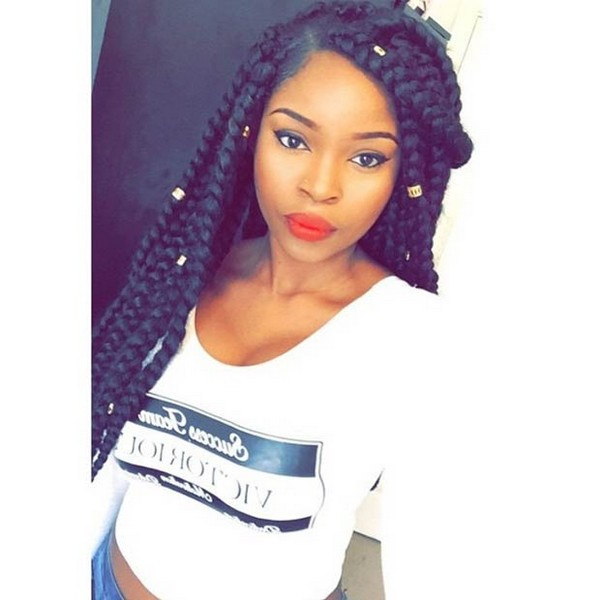 If you have enough time then you can choose small box braids. However, if you want an easier style, having big box braids is the best.
14. African American Big Box Braids Hairstyles
There are a variety of ways of wearing your big box braids. You can do side parting, middle parting, top bun, or half up half down.
15. Large Big Box Braids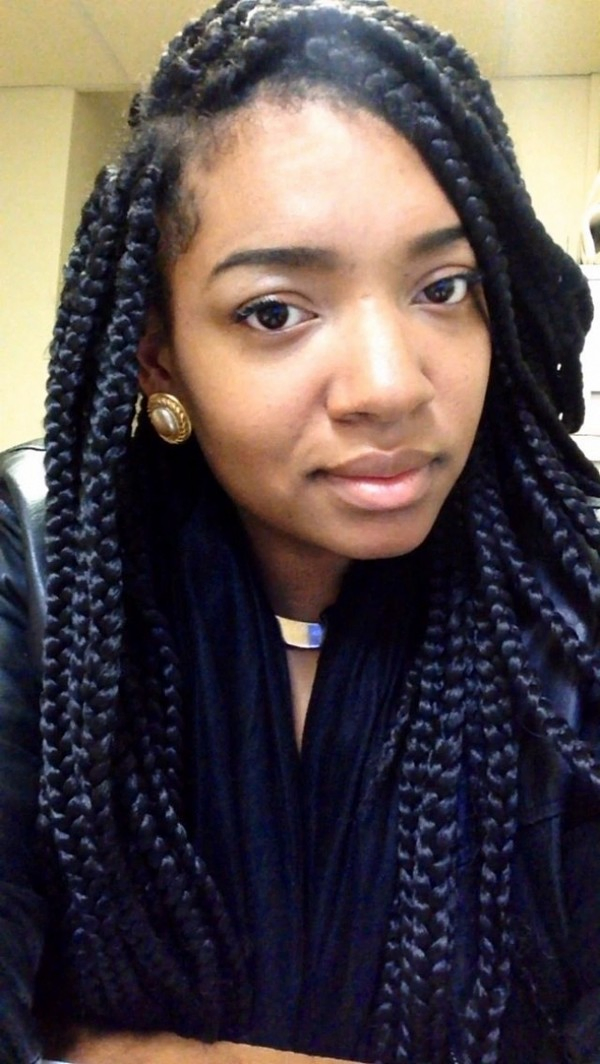 Have you ever attempted to wear this kind of style? Choose an appropriate style that can make you look gorgeous.
16. Burgundy Braids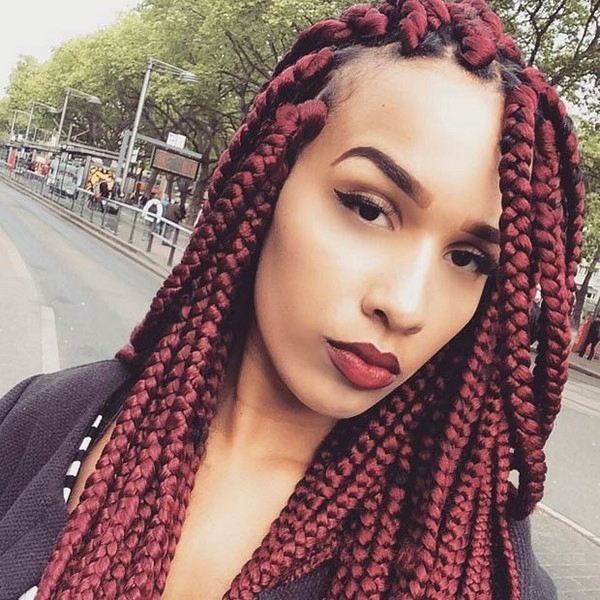 Why not? A matching color for the hair and the lips!
17. Stunning Big Box Braids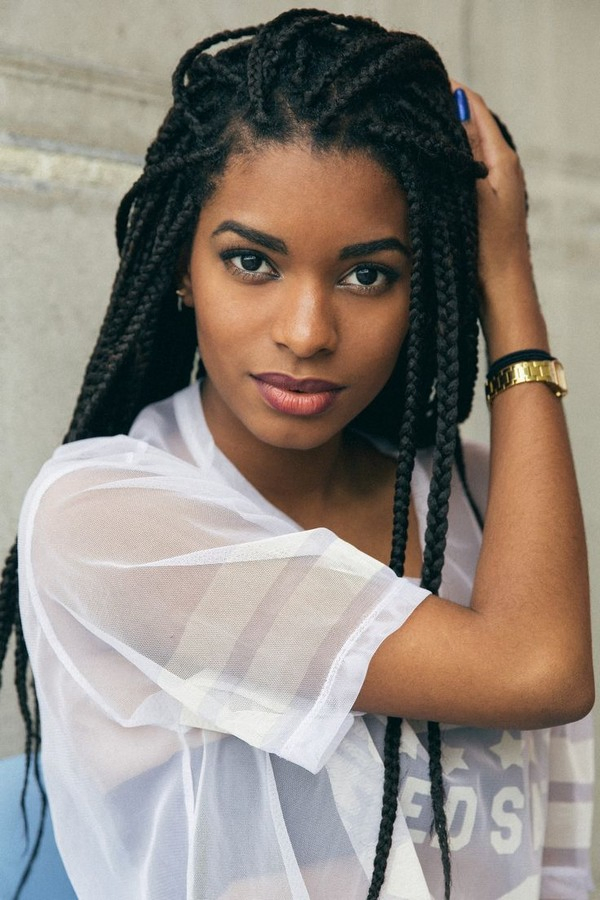 Voluminous braids look stunning for so many different occasions.
18. Breathtaking Hairstyle For Young Women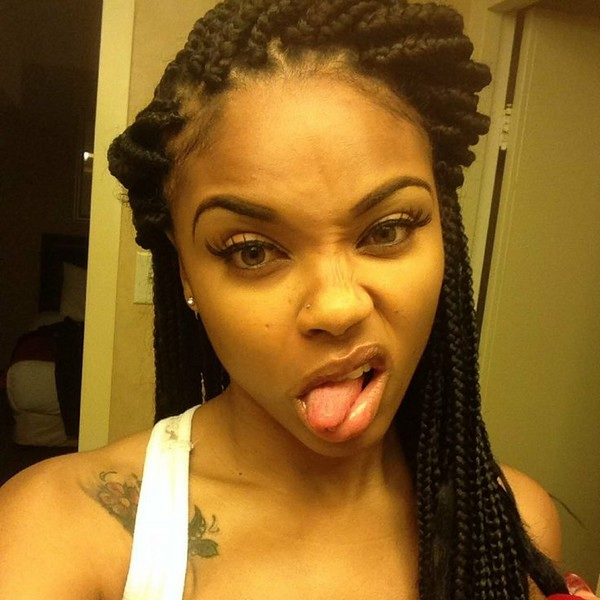 Do you like the size of these box braids?
19. Short Big Box Braids Bob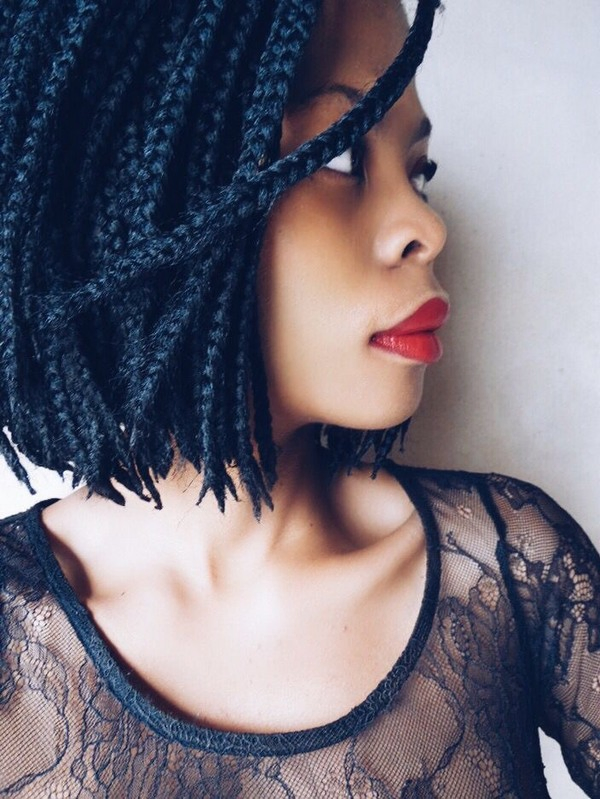 Short bob hairstyles are unique, and takes minimal styling.
20. Big Box Braids Bob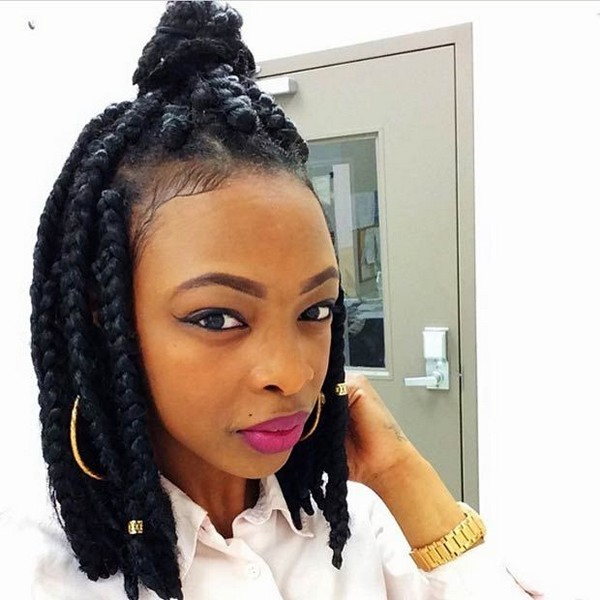 Box braids can be worn with a hat or with a scarf if you are wanting to mix things up a little!
21. Long Big Box Braids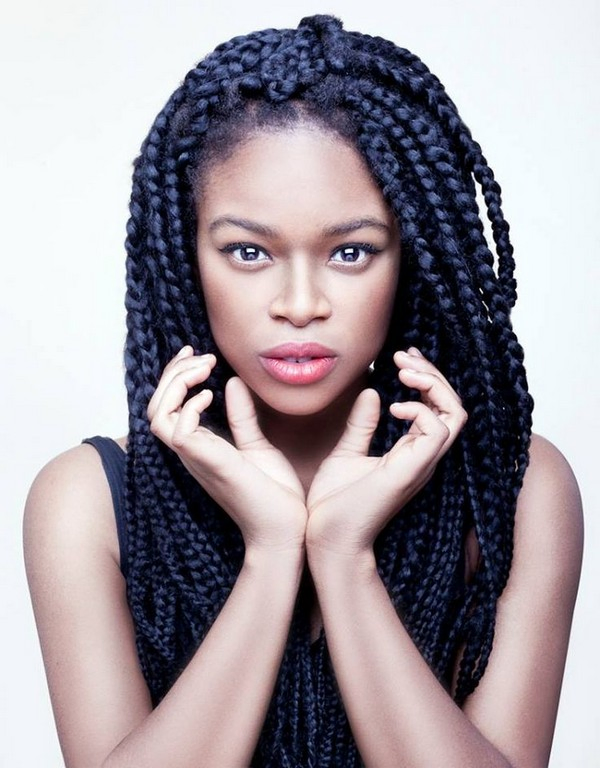 Think big!
22. Lovely Box Braids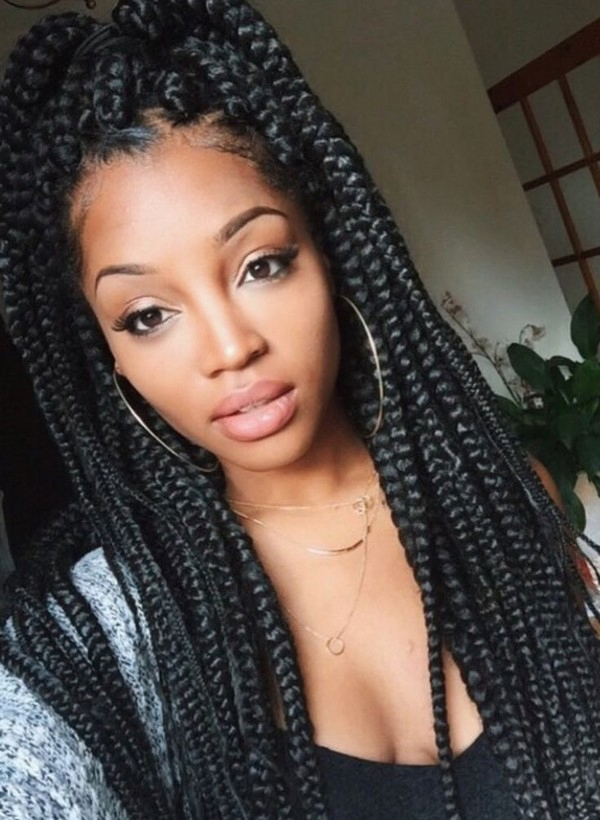 Are you looking for a hairstyle that can last longer with less trouble? If so, then we recommend that you must go for box braids hairstyles.
23. Light Brown Big Box Braids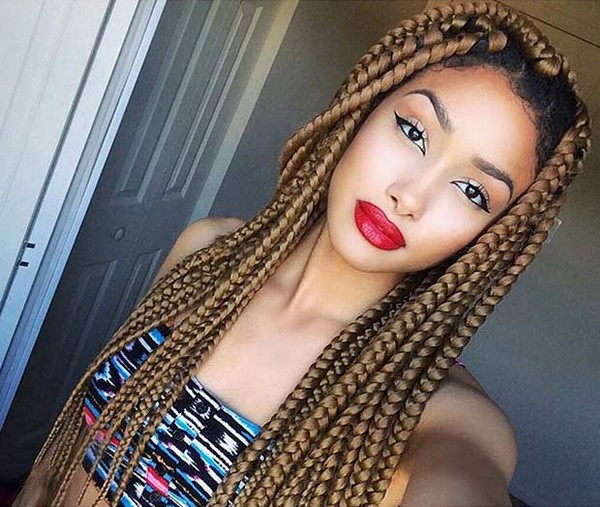 With red lips and nice hair, who needs anything else?
24. Beautiful Half Updo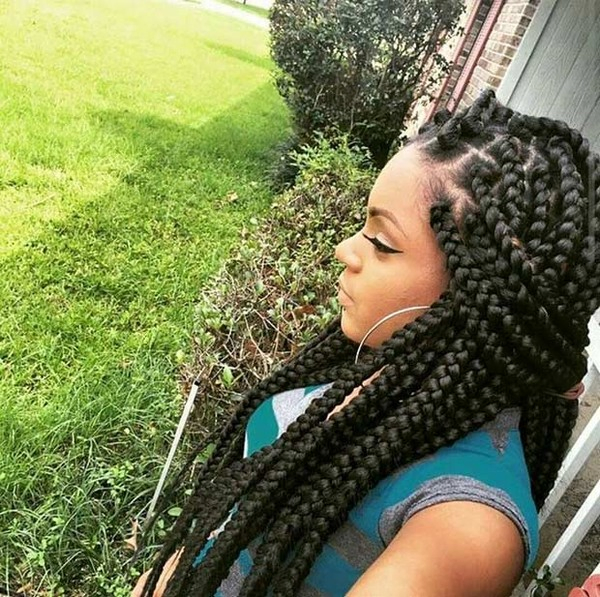 Are you in the mood for wearing your hair up or do you want to wear your hair down? With this look, there's no need for making that decision. Box braids look amazing both up and down!
25. Box Braids In A Ponytail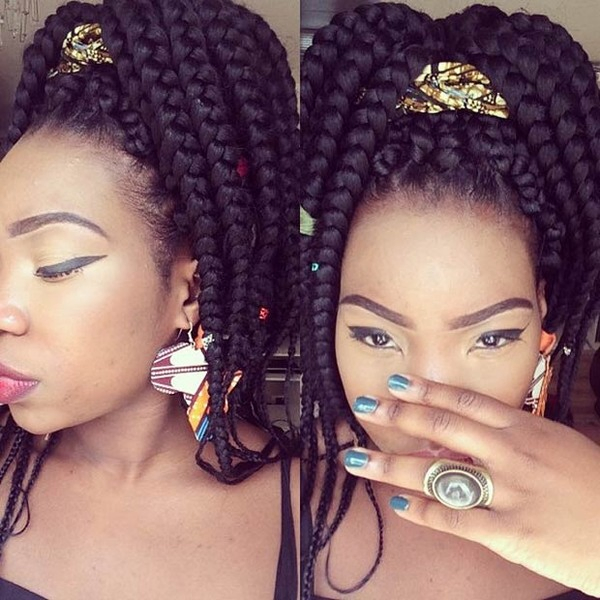 Add some spice to your look by using a scarf. For the finishing touch, wear those gorgeous earrings, and you're ready to go.
26. Box Braids Updo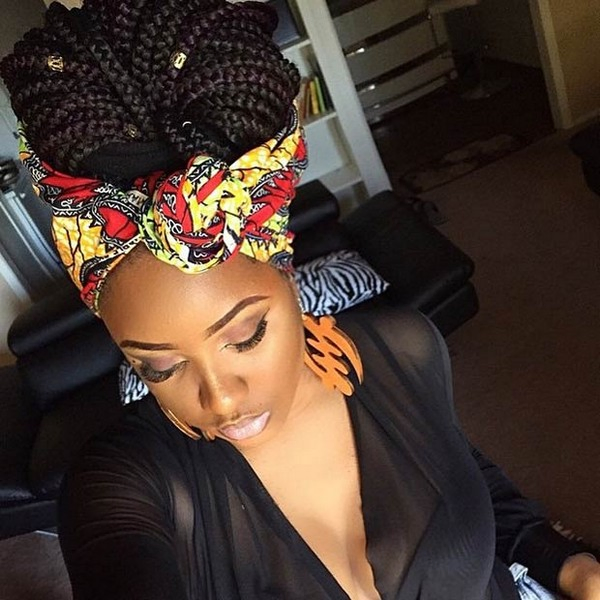 Using a scarf is a vintage hairstyle. Look how lovely it looks with braids!
27. Gorgeous Braids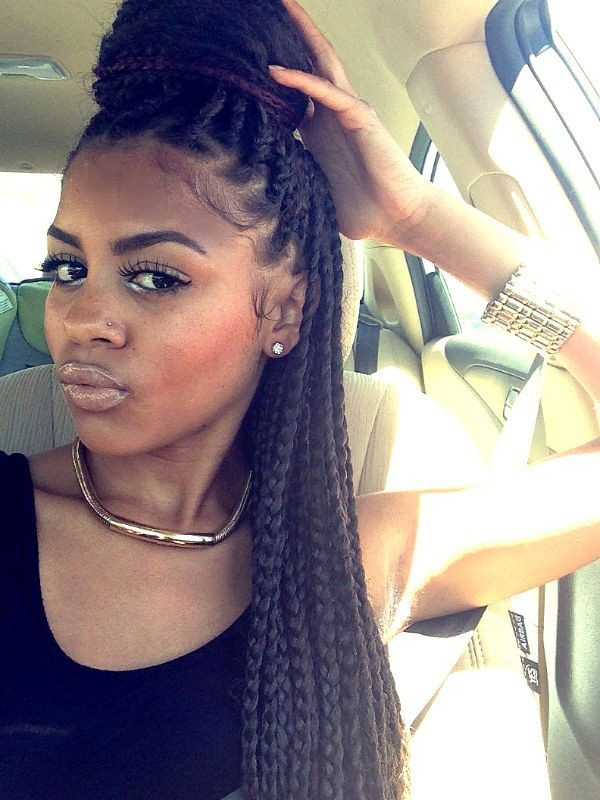 Styling your long black hair can be a nightmare. The best solution is to wear box braids.
28.
Cute Big Box Braids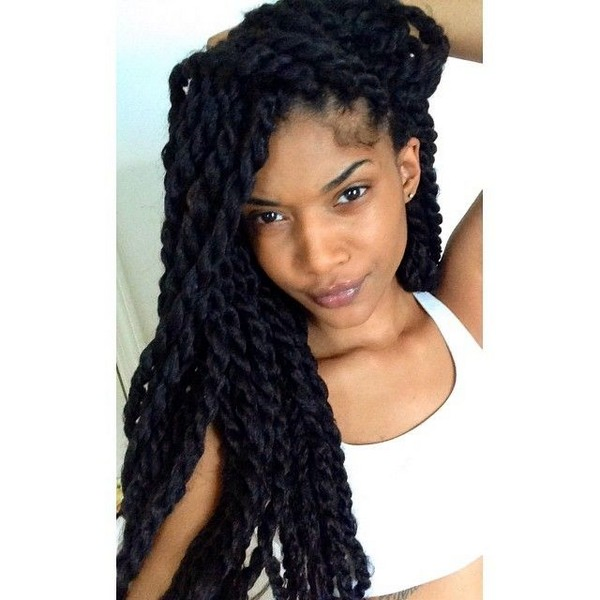 With box braids, you can forget about styling your hair for a month or even more.
29.
Exquisite Big Box Braids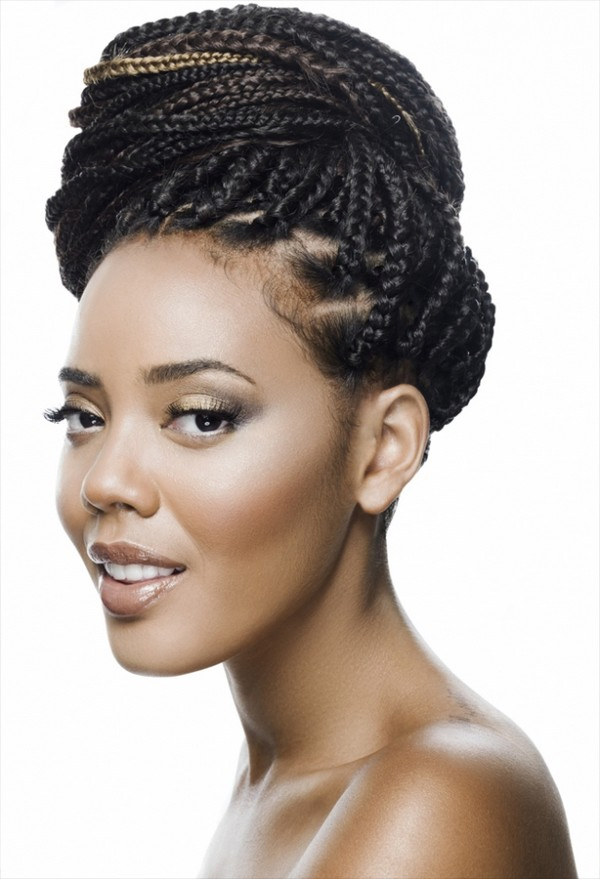 It's very easy to play around with box braids styles since it offers different varieties. You can opt to style them up just like the one above.
30.
Hairstyles For Box Braids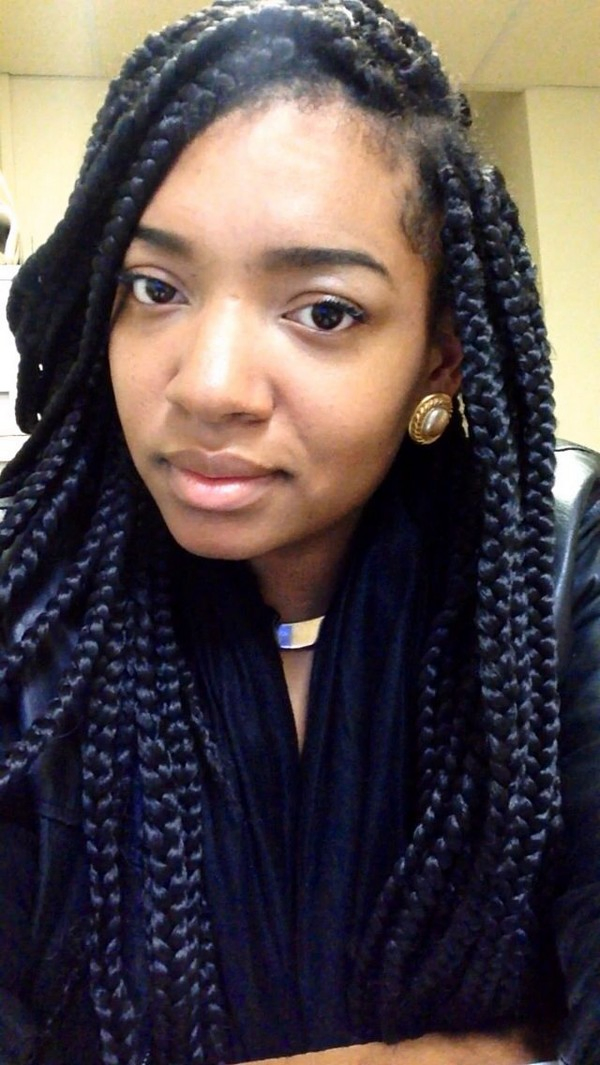 African American braided hairstyles never get boring!
31. Huge Braids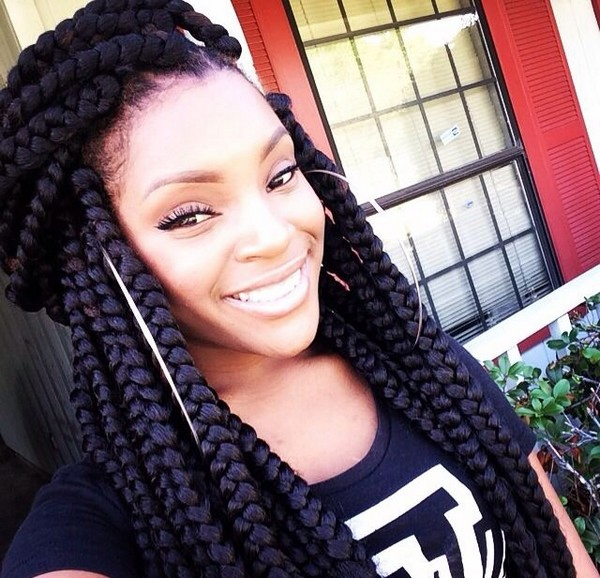 These big box braids are truly stunning! We love their thickness and length.
32. Queen of Braids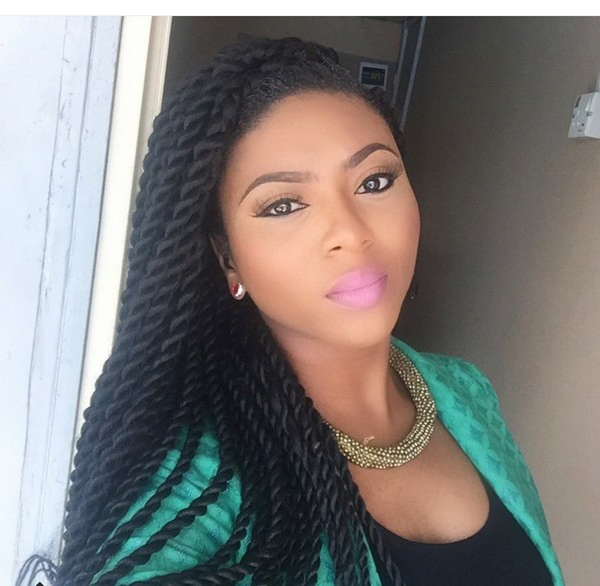 Stephanie Coker, a TV host, loves big box braids.
33. Cute Box Braids Hairstyles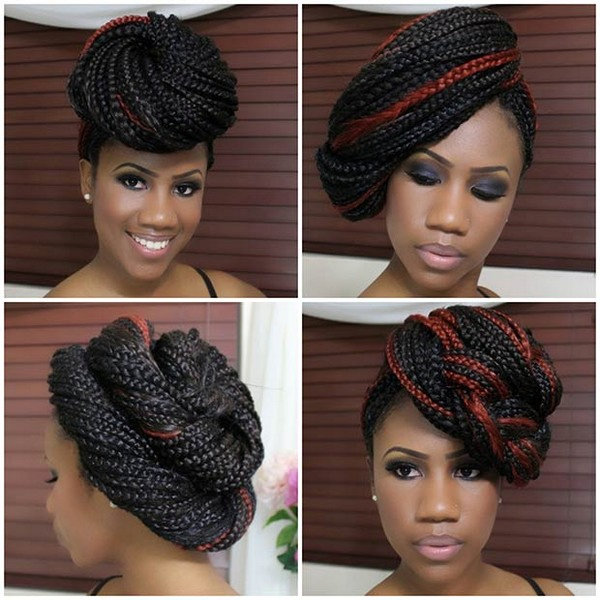 You can wear your braids in different looks, it can be elegant, funky, or youthful. It's up to you to decide, just keep in mind that all things are possible!
34. Poetic Justice Braids Styles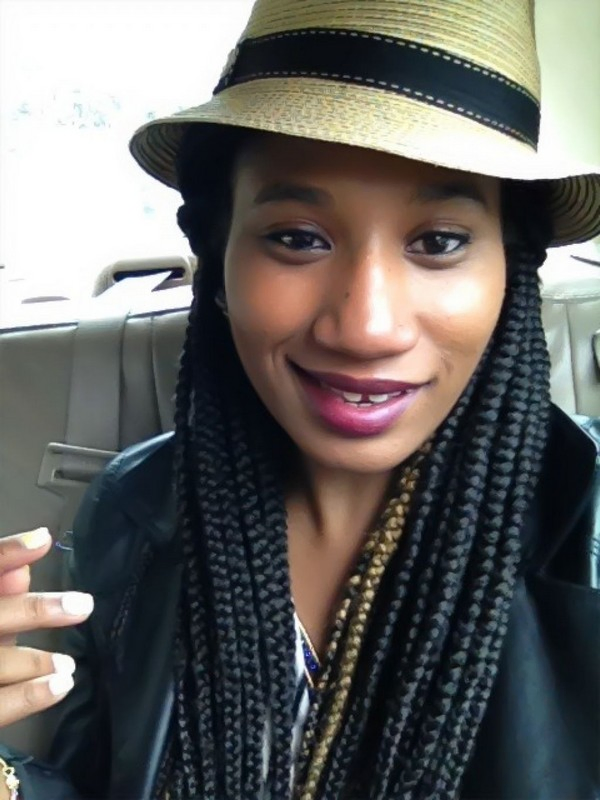 Big box braids look amazing with so many different accessories.
35. African Braids Hairstyles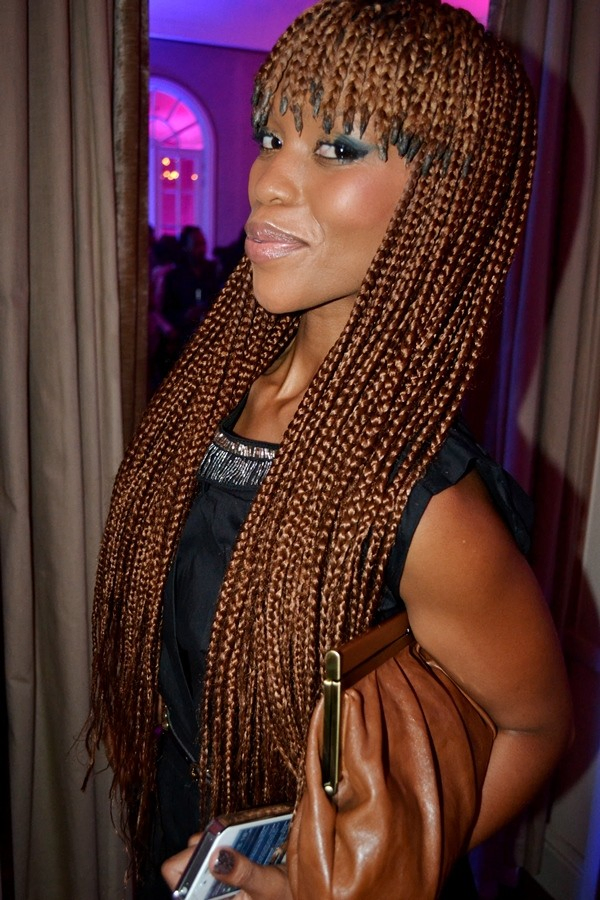 For a more dramatic effect, weave extensions to your hair to make it look longer.
36. Big
Golden Box Braids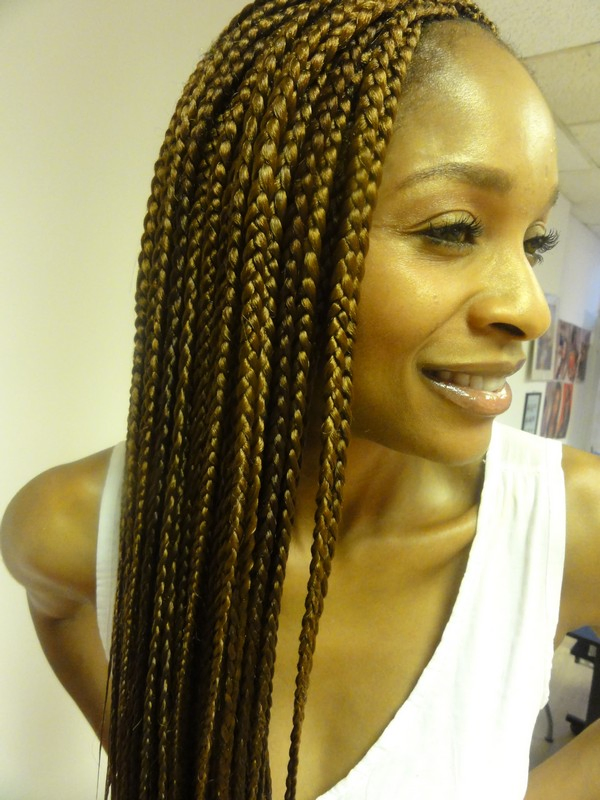 Generally, box braiding requires the use of synthetic hair, adding small pieces to give it a modern look.
37.
Multi Colored Big Box Braids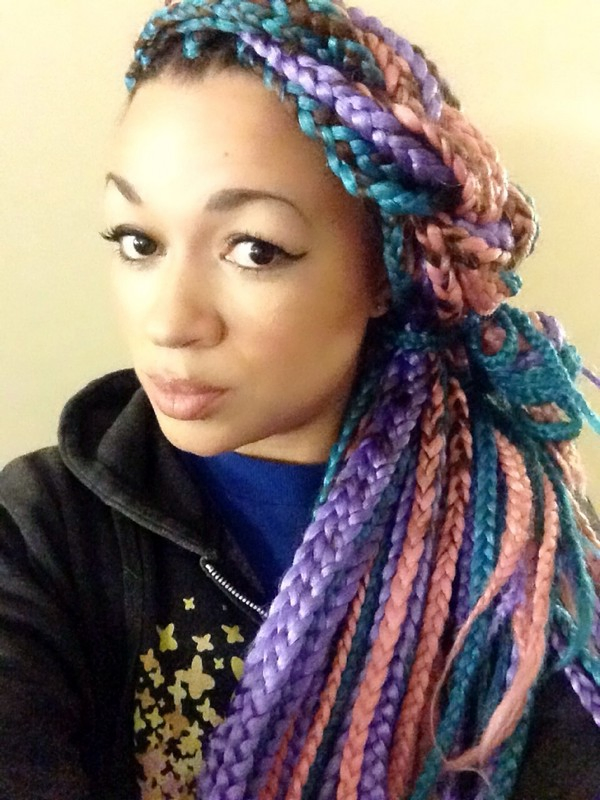 If you want to wear fun colors on your head but worried about the health and maintenance of your hair then colored box braids are exactly what you need.
38.
Single Braids Hairstyles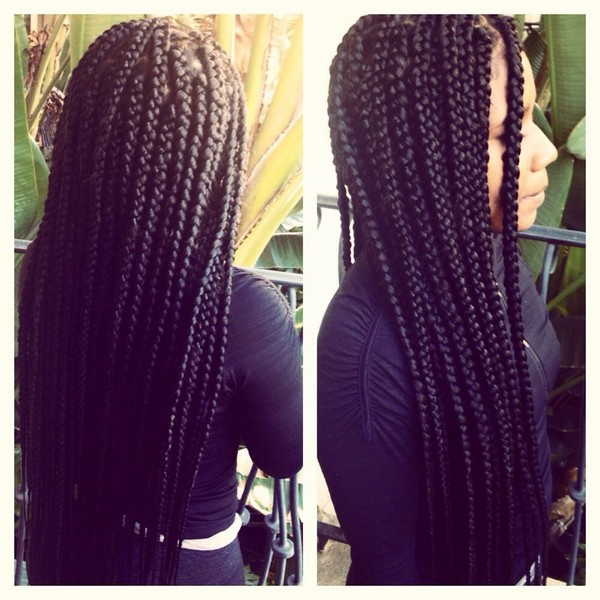 Box braid hairstyles can be seen among African American women. You can easily fall in love with it when you see somebody wearing this stylish look.
39. Versatile Big Box Braids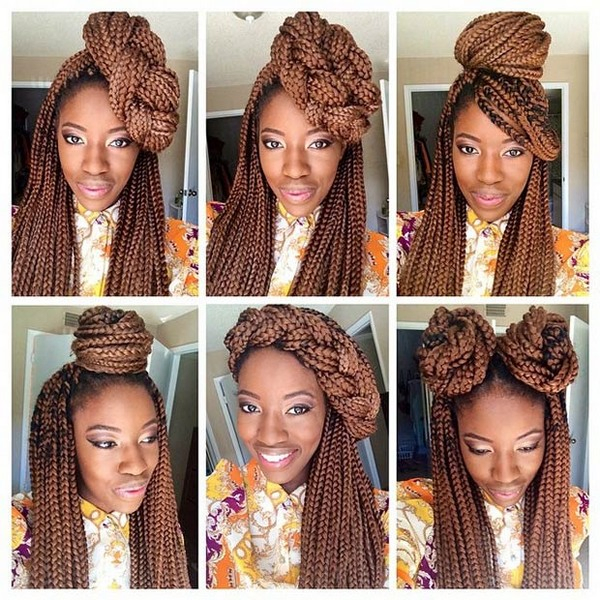 This image only shows that there are a variety of styles that you can make out of box braids. All of these styles can definitely catch anyone's attention.
40. Cool Big Box Braids Ideas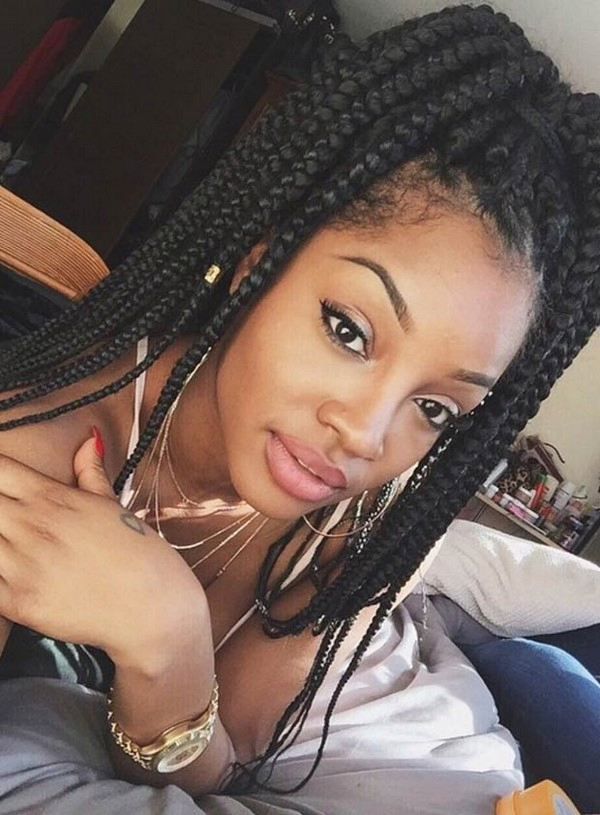 Box braids give you a new way of wearing your hair.
41. Chic and Modern Style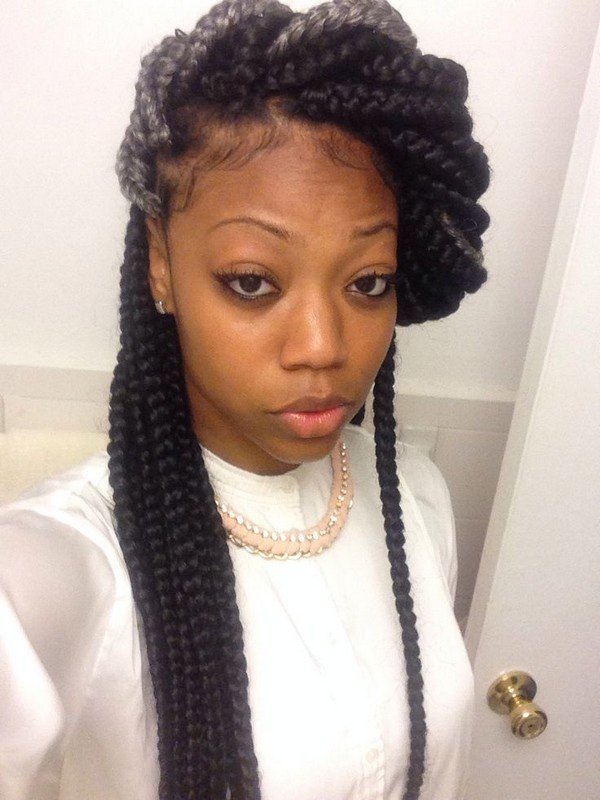 Box braids are naturally gorgeous!
42. Large Box Braids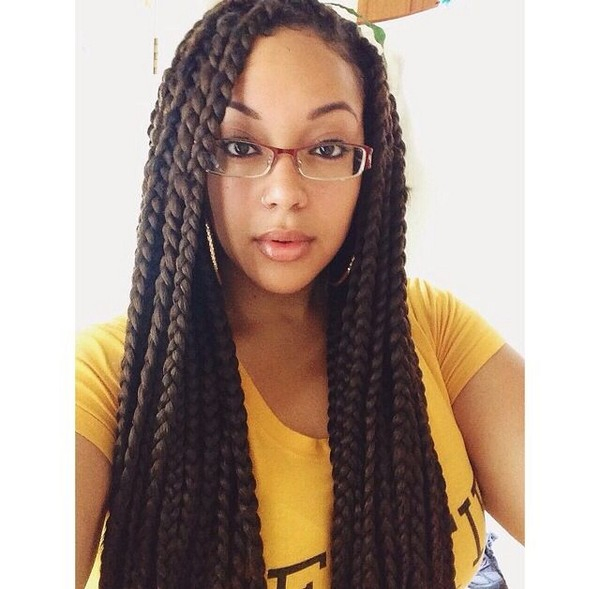 Box braids hairstyles are very popular among black women due to their diversity.
Are Big Box Braids Good for Hair Growth?
Regardless if it's braided or not, your natural hair can still grow. The most important thing is to find the perfect hairstyle that can fit your schedule. By getting your hair braided, you can give it a rest for at least two to three months. You can prevent your hair from any chemical exposure and hair breakage.
They are very stylish and simple to play along with. You can style it in a lot of ways. Some of the popular styles include half updo, updo, ponytails, or you can just let them hang loose. There are various colors of synthetic hair that you can choose from.
How to do Big Box Braids
Big box braids with synthetic hair are the best way of making a fashion statement. By using synthetic hair, you can quickly add length and texture to your hair.
Before you start braiding, you have to create a box. Your hair must be at least three inches long so as to make the braiding process successful.
You can ask for some help from another person in order to ensure that the braids are done properly. Follow these steps:
Step One: Wash your hair with shampoo and conditioner. Comb your hair and allow it to dry.
Step Two: Create a box that measures one inch wide. Use hair clips to secure the box.
Step Three: Prepare three to four bags of synthetic hair. Grab one strand and bend it in half.
Step Four: Wrap the synthetic hair around the one-inch box. Divide your natural hair into two.
Step Five: Get the first strand and cross it over to the second strand. Get the third strand and cross it over to the fourth strand. Cross the two middle strands over each other.
Step Six: Continue braiding until you reach the end, use a rubber band to secure it.
Step Seven: Repeat the process on the succeeding box. Braid all the boxes of hair.
Big box braids also known as jumbo box braids are the perfect way of protecting your hair. It can allow your hair to grow without any problems at all. Some Types of twist braid hairstyles can even last up to three months while yarn braids can last up to five weeks!