Moisturizers are great for avoiding skin dryness, eliminating wrinkles, fine lines, and acne breakouts. Moreover, it can help you in obtaining an even skin tone. They are perfect for individuals who love doing outdoor sports activities since they can secure your skin from sunlight.
The UV rays from the sun can cause skin dryness and skin damage. Utilizing the best-tinted moisturizer that's appropriate for your skin can help in preventing different varieties of skin problems.
On the other hand, tinted moisturizer is a unique kind of moisturizer that has a lighter texture compared to liquid foundation. It is particularly designed for people who do not have good skin complexion. Additionally, a tinted moisturizer conceals flaws and various skin defects on your face.
Best Tinted Moisturizer Quick Overview
Below our readers' most favourite moisturizers to leave you with a natural tint, tested and confirmed by our expert beauty panel!
Tinted Moisturizer Reviews
A tinted moisturizer is a must-have for summer. Here we have collected for you the best tinted moisturizer you'll find in the market today.
La Roche-Posay Ultra-Light Tinted Sunscreen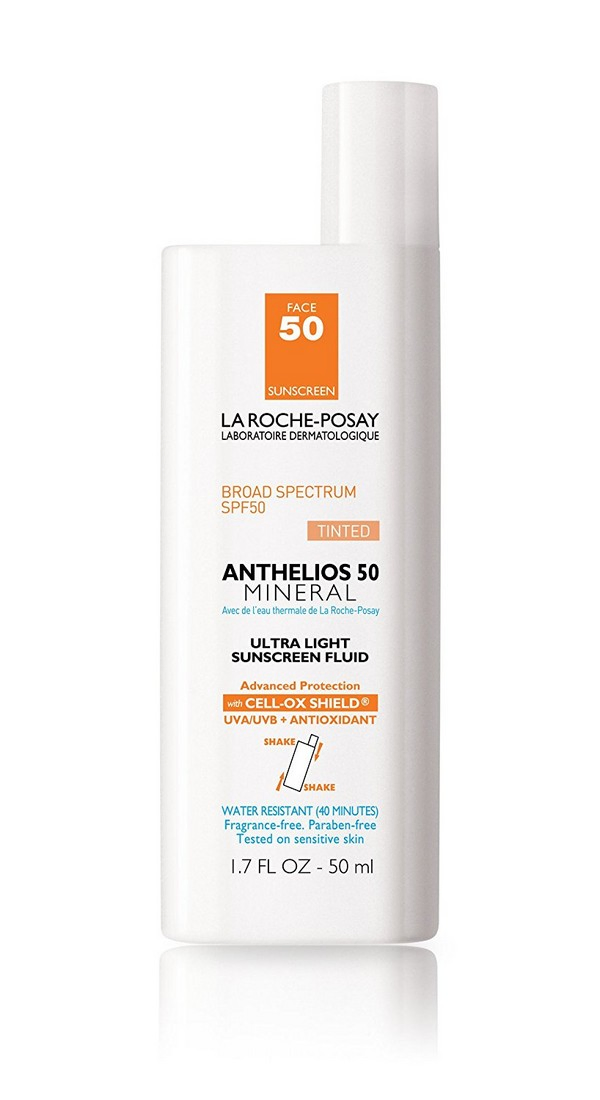 This tinted moisturizer contains 100% mineral sunscreen and antioxidant defense to give you a healthy sparkling skin. Comes with Cell-Ox Shield™ antioxidant innovation. It has a lightweight texture, matte finish and quickly absorbs into your skin.
An SPF 50 tinted moisturizer for the face is perfect for people who have delicate skin. It is water resistant for up to 40 minutes.
Anthelios 50 Mineral Tinted Ultra Light Sunscreen is intended for those who have touchy skin.
Why We Love It:
The Mineral Sunscreen screens at various molecule size for enhanced defense and texture.
This is a compelling antioxidant complex that aids in shielding skin against free radicals brought about by UV rays that can result in untimely skin aging. This lightly tinted sunscreen can provide your skin with a healthy shine.
Every Anthelios sunscreen is designed for ideal skin resilience.
Prescribed for sunscreen security. It is best for people who have sensitive skin. Safe to apply on the face.
This product has been dermatologically approved for safety, allergy and sensitive skin.
It is free from paraben and scent.
How to Apply this Tinted Moisturizer
Apply freely about 15 minutes prior to exposure to the sunlight. Before utilizing, be sure to shake it well. Can be applied under your makeup. When you are sweating or swimming, you can choose to reapply it after about 40 minutes or perhaps in 2-hour intervals. Dry yourself first before applying it.
Laura Mercier Tinted Moisturizer SPF 20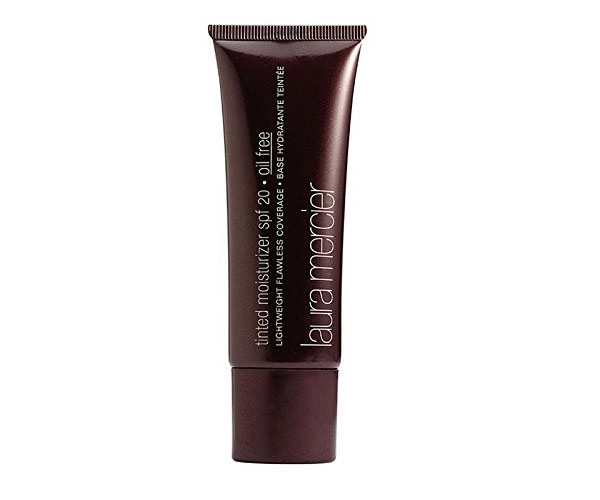 A unique, top-notch multitasking tinted moisturizer that can provide you with a healthy look even without any makeup. It has a lightweight, saturating formulation that includes a delicate shading that levels and improves skin without concealing it.
You can utilize it as a substitute for a foundation for a simple, normal complexion with a fresh radiant. Its color will remain the same throughout the day.
Brings you exceptional skin care advantages. It contains sodium hyaluronate that can hydrate and soothes fine dry lines. This is a wide Spectrum SPF 20 UVB/UVA sunscreen that includes an effective mixture of antioxidants, vitamins C and vitamin E to shield your skin from the harmful effects of your surroundings.
Provides you with a thin coverage to make your skin naturally hydrated.
SPF 20 UVB/UVA shields your skin from sunlight.
Perfect for all kinds of skin.
This product is dermatologically tested and non-comedogenic.
Put a little amount on your hand. Use a sponge or your fingertips in applying it on your face. Concentrate on one particular portion at a time and mix it well. For excellent outcomes, use this tinted moisturizer after applying your foundation primer.
We also recommend that you should begin at the external portion of your face then move toward the nose. Do not apply it excessively to the contours of your face. You can reapply it over and over again until such time that you find yourself satisfied with its coverage.
Nars Pure Radiant Tinted Moisturizer SPF 30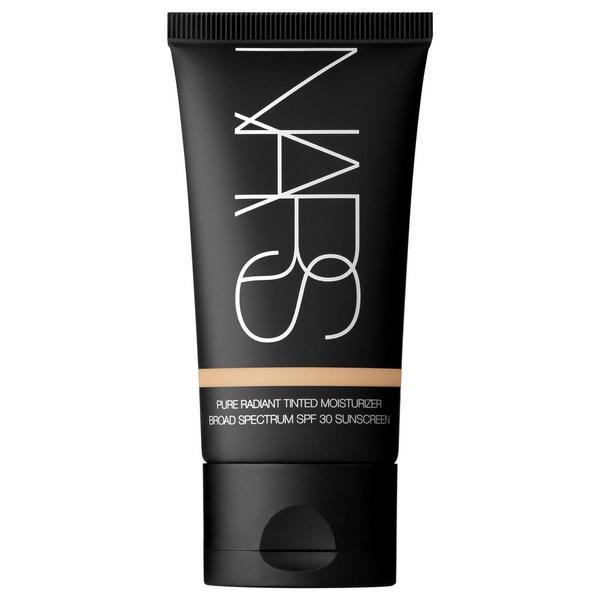 In the meantime, the Nars Tinted Moisturizer has an exceptional, oil-free formulation that gives you a translucent cover of shading and sun defense. Additionally, it lessens the presence of hyperpigmentation and black spots in a span of four weeks. You will find it mixed with rich, natural botanicals to instantly keep your dry skin feel hydrated.
Constitutes an exceptional sun rays defense.
Hydrates and lessens the presence of hyperpigmentation and black spots, giving you a radiant natural glow.
Free from oil and scent.
Dermatologically approved.
Non-comedogenic moisturizer.
Kopara from French Polynesia as well as mineral abundant sea water can restore and re-mineralize your skin, making it gentler, smoother, and radiant.
MAC Lightful C Tinted Cream SPF 30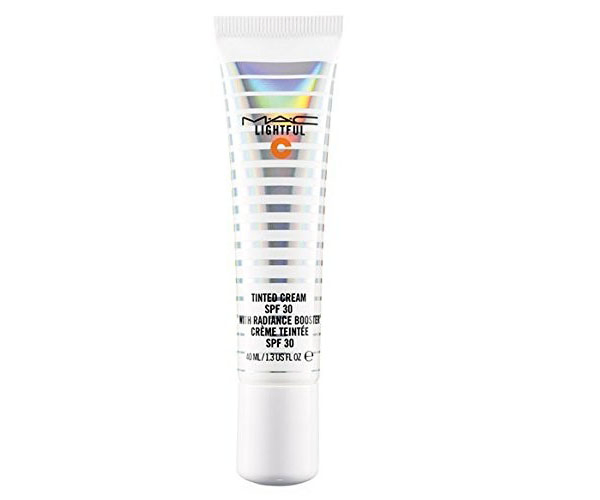 This is an SPF 30 color improving tinted cream that enhances the natural brilliance of your skin. A modern Lightful product that provides an assortment of advantages. It can help in diminishing flaws and regulates oil while boosting the natural brilliance of your skin in an instant and after some time.
Blended with vitamin C and a Lightful Radiance Booster, this one of a kind complex attempts to redress your entire complexion. It works by lessening the presence of pores and reducing hyperpigmentation and black spots. SPF 30 creates a defensive obstruction against UVA/UVB rays.
Hydrates and smoothes skin.
Lessens the occurrence of black spots.
Enhances lucidity, brilliance, and shine.
Diminishes occurrence of wrinkles, fine lines, and pores.
Promptly decreases the occurrence of skin redness.
Regulates the shine of your face
Provides expansive spectrum UVA/UVB SPF 30.
Apply uniformly all over your face or any particular regions after applying moisturizer. Do this before you apply a foundation. Use your fingertips, brush or sponge in applying it to your face.
Mary Kay Tinted Moisturizer SPF 20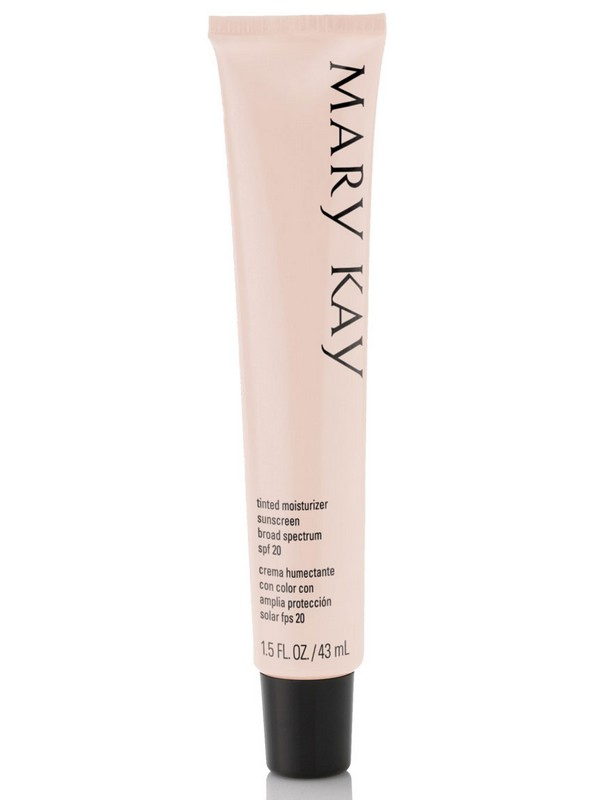 With Mary Kay Tinted Moisturizer, you can enjoy three remarkable advantages. It gives you thin, lightweight shading. Since this tinted moisturizer is oil-free then it can moisturize your skin for up to 10 hours. An excellent defense for UVA/UVB. Use it on days when you want to have a natural, casual look. T
Works well on all types of skin.
Provides you with a casual, natural look.
Safe to use since it is clinically approved for skin irritation and sensitivity.
Does not contain any scent and oil.
This is a non-comedogenic moisturizer.
his is the best way to simplify your typical beauty regimen.
Bobbi Brown Extra Tinted Moisturizing Balm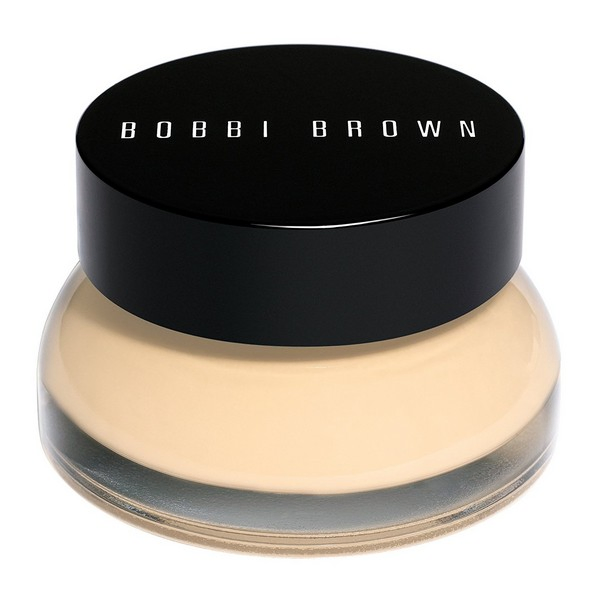 Meanwhile, the Bobbi Brown tinted moisturizer is a lightweight foundation substitute for dried out skin. It has an extremely rich formulation that blends effectively, making your skin look fresh with sheer coverage.
This is perfect for people who have dry skin and desire to have an amazingly soothing tinted moisturizer along with sun defense. This is incredible for layering over your other skincare products.
It has a wide range SPF 25 which can shield skin from harmful UVA/UVB rays.
Argireline® peptide enhances skin's normal collagen generation.
Clary sage ferment fortifies skin's defensive dampness obstruction.
Water-in-oil integration makes an exceptionally rich and soothing balm texture that aids in providing prompt and lasting moisturization.
Apply it entirely on your face, just like when you're applying a moisturizer. Utilize your fingertips or buy a foundation brush to enjoy a more completed look.
MakeSense Color Correcting Tinted Moisturizer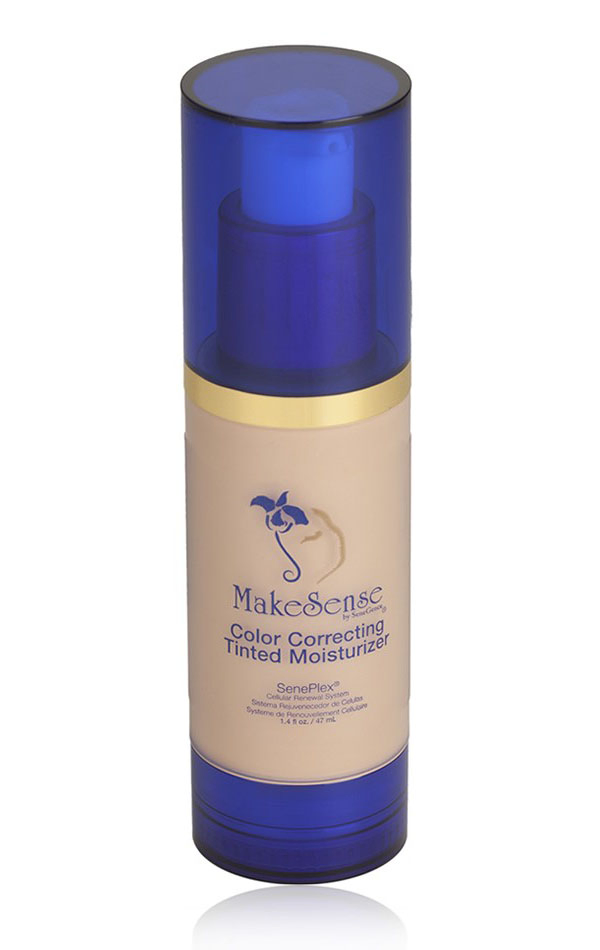 With just one simple step, you can enjoy having the benefits of MakeSense Color Correcting Tinted Moisturizer. It provides you a thin coverage and color correction at the same time.
It excels in neutralizing redness and reduce sun and age spots.
Provides you with a mechanical shield of sun defense.
Appropriate for all skin sorts, incorporating acne-prone skin.
You can either pick a light or medium shading coverage and apply it alone or over a moisturizer or under a certain foundation.
Why Choose a Tinted Moisturizer
A decent tinted moisturizer is your best friend if your time is restricted. In case you're looking for items that can accelerate your morning beauty regimen then you certainly need to add a tinted moisturizer to your cosmetics collection in the event that you haven't as of now.
Ultimately, this is a multi-purpose beauty product that is a combination of moisturizer and foundation. This can help you in getting rid of those tedious layering so you can leave your house in an instant.
If you're hunting for the ideal tinted moisturizer then it should be something that will soothe your skin and keep it hydrated all the time.
Nevertheless, you also need some additional shading, particularly for those days when you don't like to wear too many foundations.
In case you're searching for a tinted moisturizer that includes anti-aging properties then look for tocopherols and ascorbic acid in their ingredients.
How to Apply Moisturizer
It may seem simple but there's a proper way of applying moisturizer on your skin. Take a look at the following steps:
Of course, the first thing to do is to clean your face. Don't forget to wash also your neck. After cleansing, squeeze out moisturizer in your palm. Take note not to put on too much and that you only need a pea-size amount.
Next, to ensure even application, warm the product in your palm.
Once the moisturizer is evenly spread in your palm, first apply it on your cheeks using soft circular strokes.
Then next, apply it on your forehead and the rest of your face and neck. Remember, to use soft upward strokes. And never rub forcefully or tug at your skin.
How to Pick The Best Tinted Moisturizer
The first thing that you have to do is to recognize your skin type. Is your skin oily, dry or a mixture of the two? You can discover more information online to help you determine your skin type. After knowing your skin type, you can look for the appropriate product that's best for your skin type.
In case you have oily skin, it would be wiser to stay away from a tinted moisturizer that has the words "shimmering" or "illuminating" in their labels. These will emphasize your oily skin and make it look more oily. You'll feel more joyful if you utilize an oil-free tinted moisturizer.
If your skin is either dry or normal then you'd look extraordinary if you choose products that can add a touch of sparkle along with hydration and shading. If you desire to have a tattoo or piercing then you should use a numbing cream.
What's your favorite tinted moisturizer? Let us know in the comments below for a chance to win our monthly beauty set!