Humans are visual beings who love to reinvent themselves through design and art even in the littlest parts of their bodies like their nails, which is why glitter nails and other nail art designs were invented. Some people who want to have their own personalized nail art go to nail bars or spas just to have it done.
Nail art is the art of decorating fingernails and toenails with different designs using nail polish and other embellishments. If you are just starting with nail art, it's best to have short nails, as it is the best canvas you can have. With a bit of buffing, a touch of color, and a dab of sparkly polish, you can create the best glitter nails you could ever wish for.
Beautiful Glitter Nails
Below are some pictures of glitter nail designs that can inspire you as you make your way through your nail art journey.
1. Gold, Silver and White Glitter Nails with Gems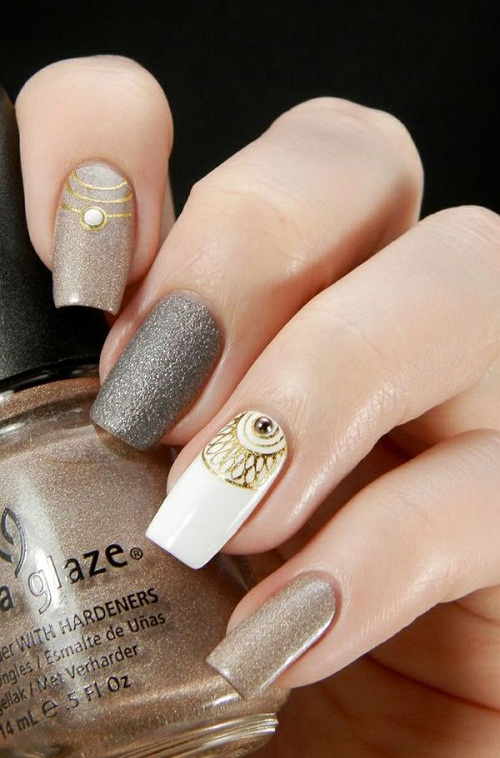 2. Grey with Black Lines Glitter Nails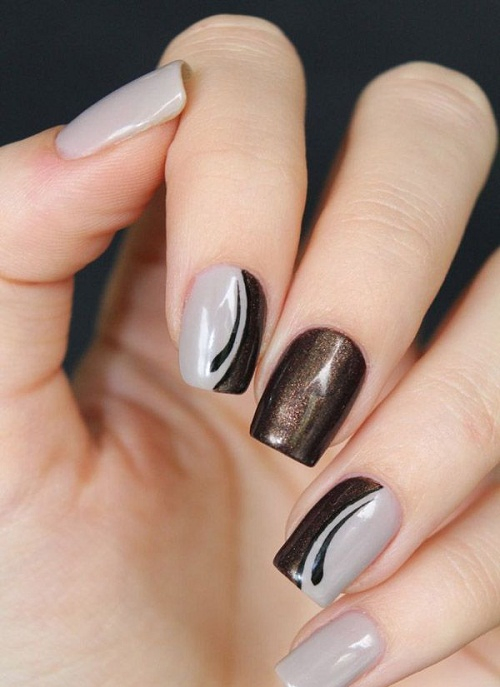 3. Candy Cane Glitter Nails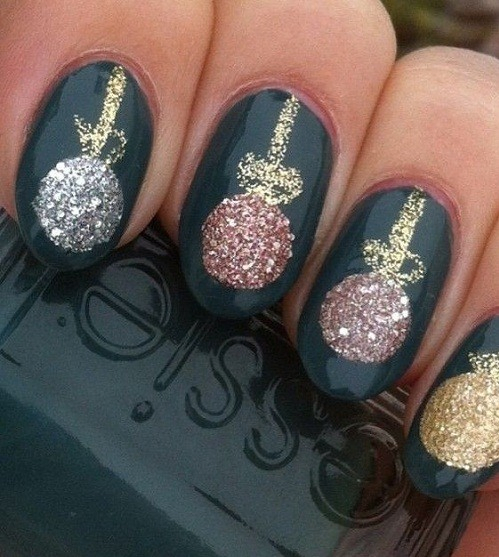 4. Zebra Print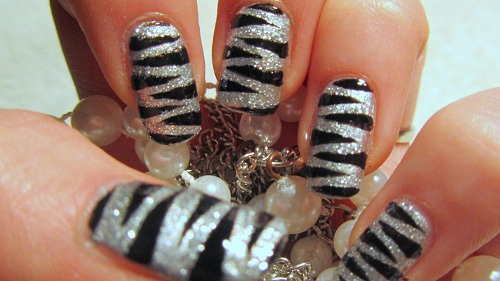 5. Glitter Nails with Gems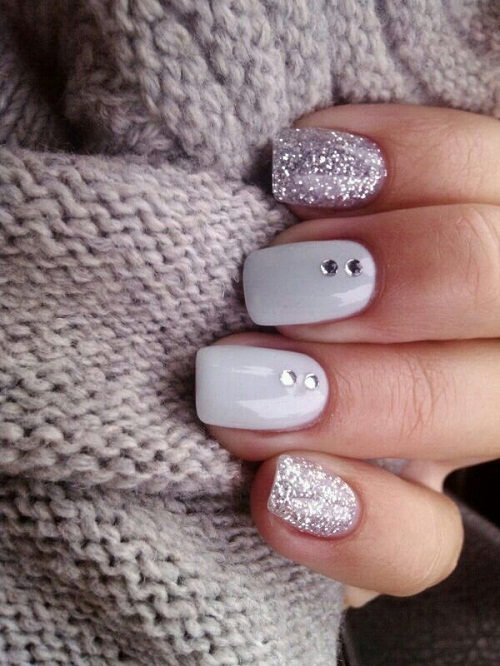 6. Violet and Silver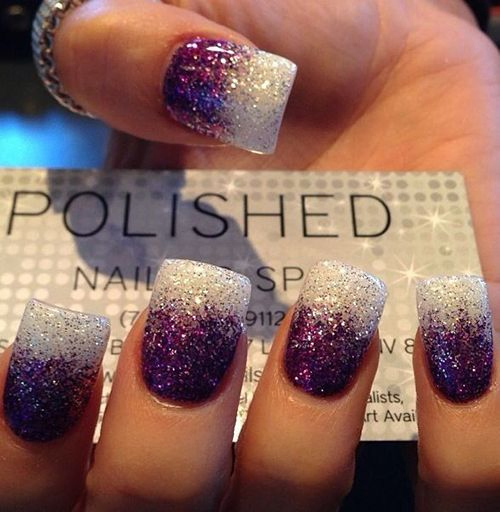 7. Gold Triangles with White Bases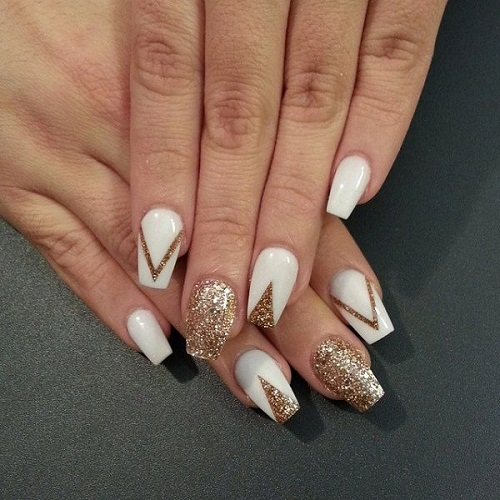 8. Violet and Silver Ombre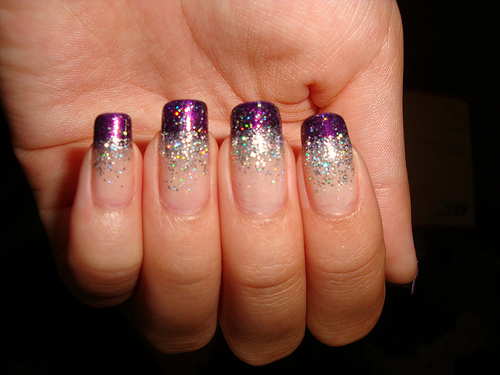 10. Glitter French Tips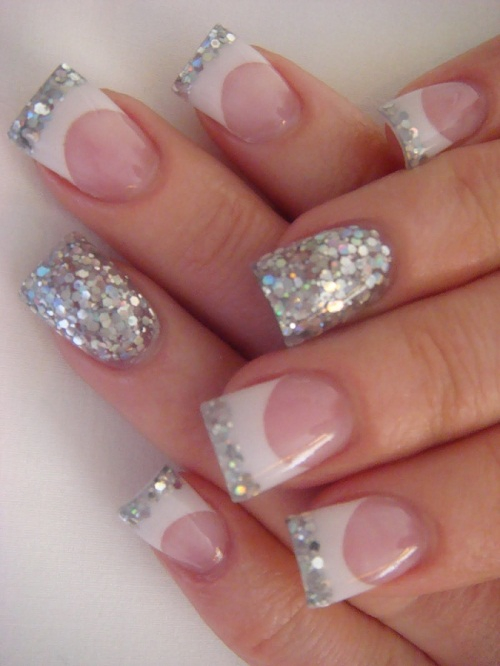 11. Silver French tip with Black Lines and Dots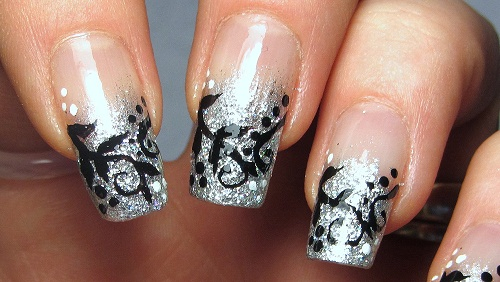 12. Gold and White Nails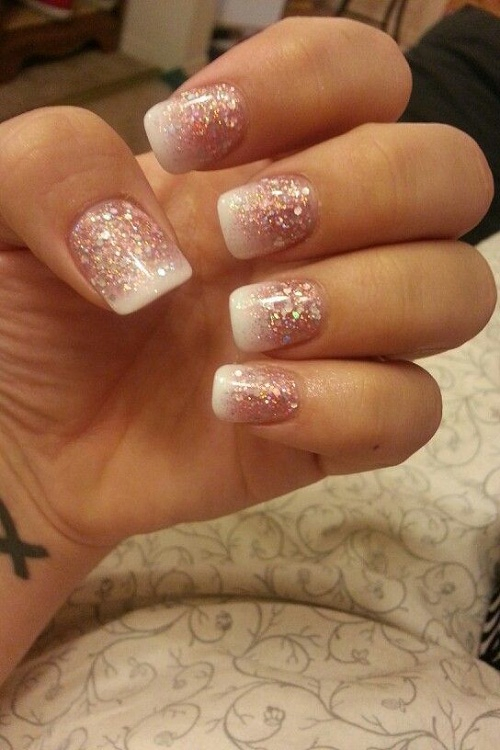 13. Pink Glitter Nails with Heart
14. Simple Glitters on the Side of the Nails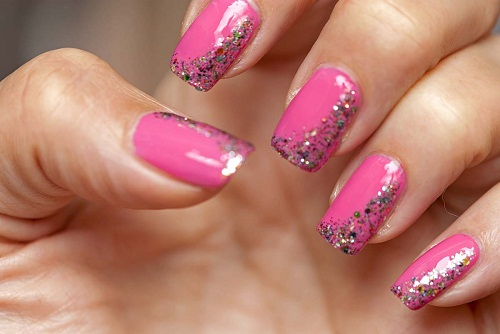 15. Plain and Glitter Nails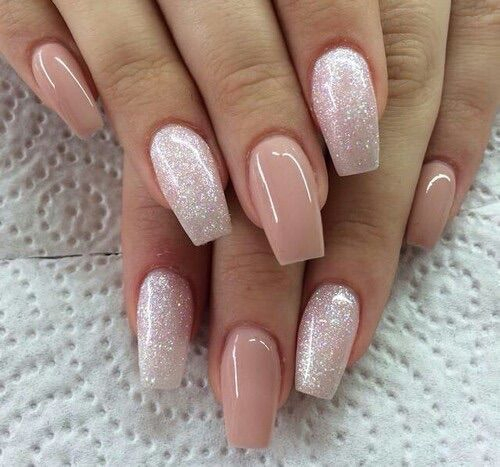 16. Matte Black with Gold Triangle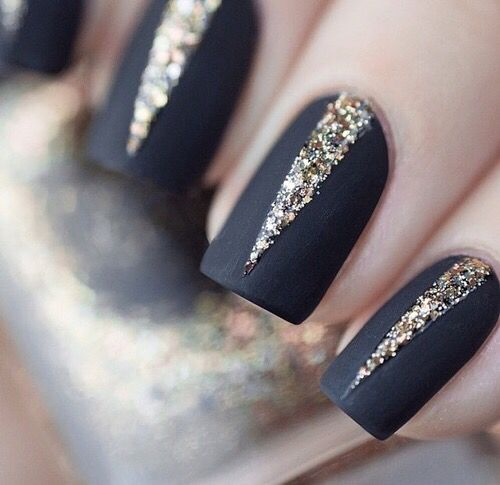 17. Gold Glitter with White Bases
18. Illamasqua Glitter Nail Polish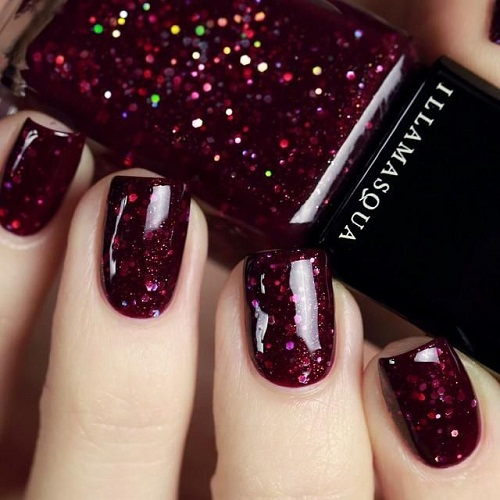 19. Aqua Glitter Nails by FUN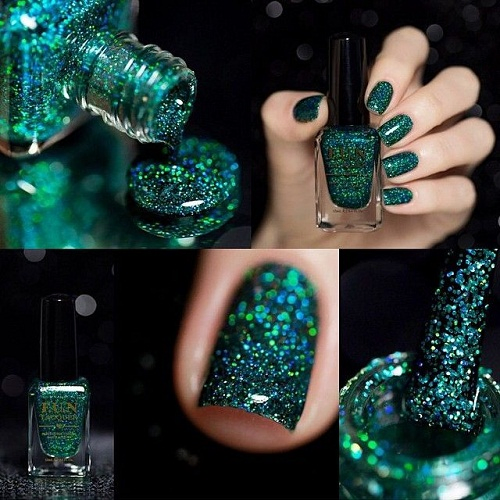 20. Gold French Tip with Red Flowers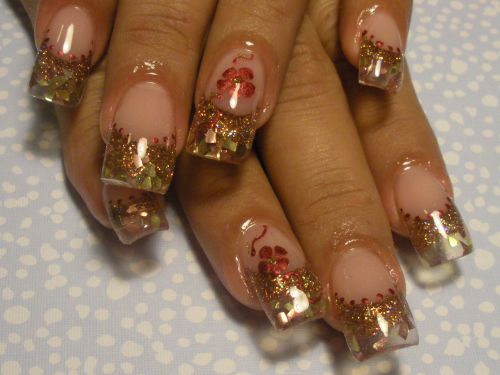 21. Gold and Aqua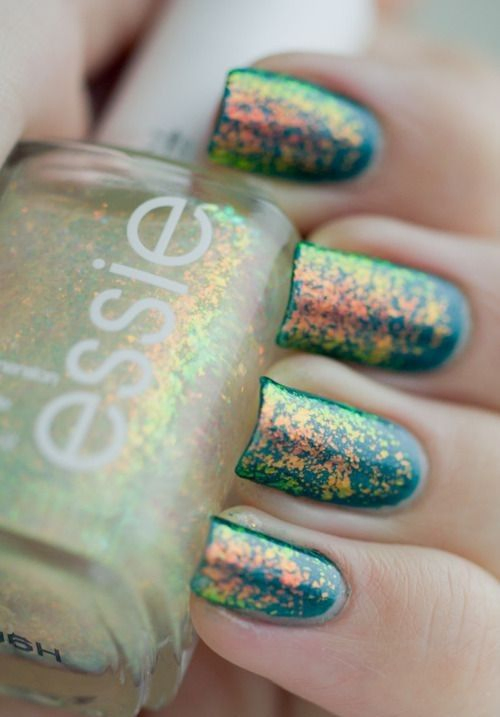 22. Blue and White Ombre Nails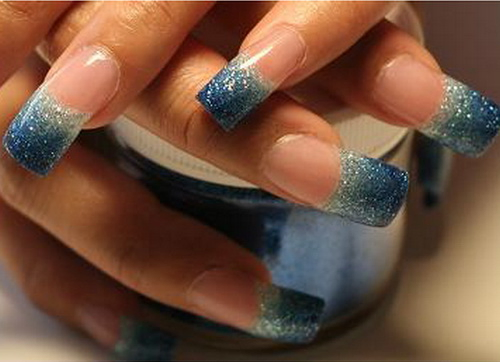 23. Another Blue and White Ombre Nails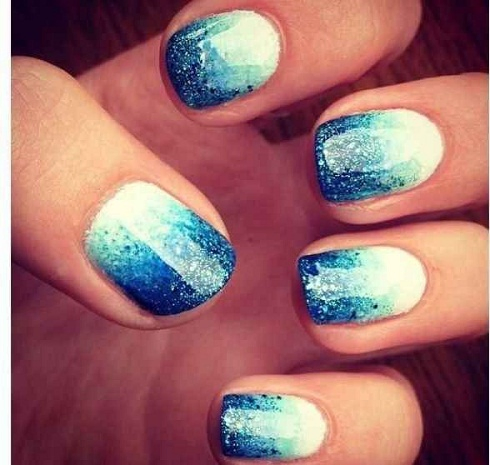 24. Glitter Polish on the Sides of Black Matte Nails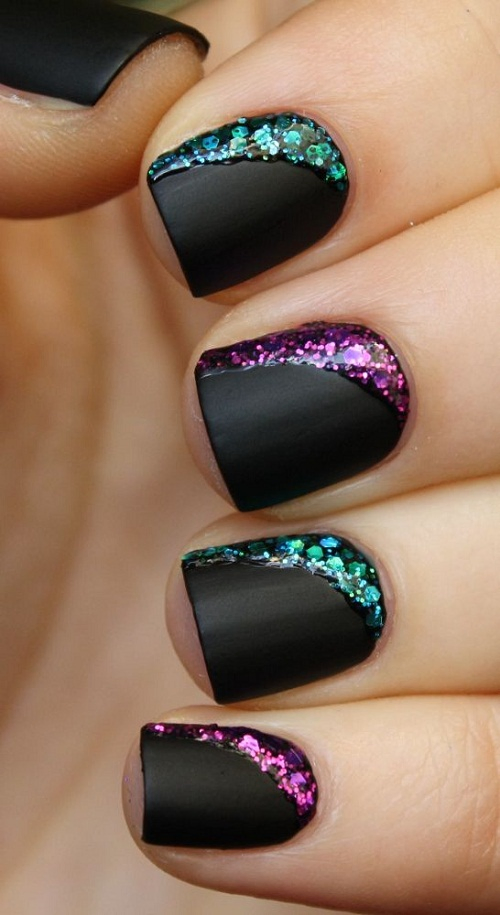 25. Black Ombre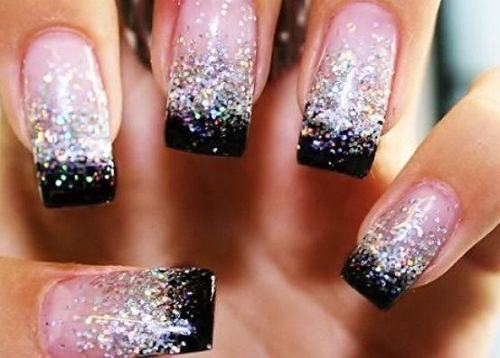 26. Blue Nails with Flowers
27. Bats Glitter Nails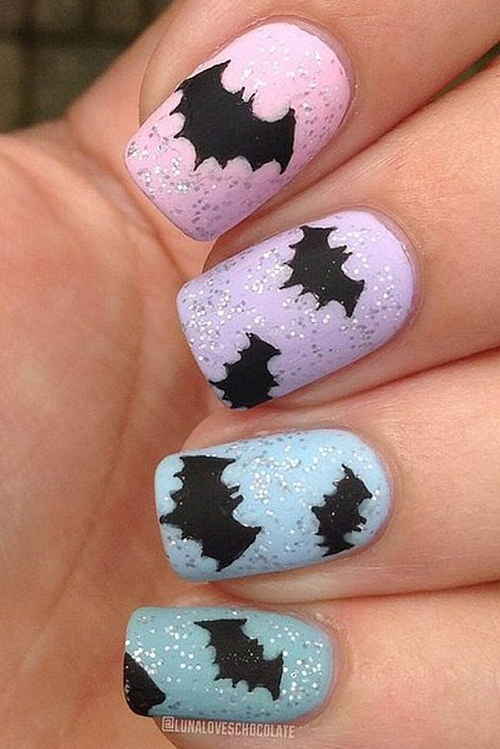 Nail art is a great way to spice up an outfit. It can change a woman's personality every day. Nail art can be hard to do, especially when you are no artist, but there are professionals who offer this kind of service. Nevertheless, DIY nail art tutorials are now easily accessible through video sharing sites like YouTube and other websites especially dedicated to beauty and fashion.
Adding Personal Touch on your Glitter Nails
Here are a few things to keep in mind if you want a personal touch on your nail art or glitter nails:
Start out simple. Start with basic designs rather than attempting complex ones that can discourage you from doing nail art. To be good at nail art, you have to start from the very basic techniques. Begin slowly and work your way up.
Don't be afraid to use alternative tools. Beginners need not worry if they still do not own nail art tools because there are many alternatives that you can find in the house.
If you mess up, you don't have to start over. Even professional nail artists sometimes make mistakes. Committing mistakes is part of learning and exploring especially for rookies like you. Let it be and start again.
Achieving Flawless Glitter Nails
Even though doing nail art is hard, a practice can help. Through practice, you can achieve awesome designs. Hence, it is advisable to experiment with different colors and techniques. There are other designs that look quite good even on hands with short nails. Just remember that nail art for beginners must really be simple. This makes it easier for you to make it almost flawless. If you do commit blunders, don't lose hope; all perfect nail artists started being a novice. If you can do this more often, you will be an expert in no time.