If you don't like to wear bold stiletto nail designs then almond-shaped nails are the perfect choice for you! This beautiful shape is the latest trend today. It can add a feminine touch to your nails. If you want to have lady-like nails then turn them into almond nails.
Almond nails are here to stay, simply because they look really nice! But do you have any idea what almond nails really are? Obviously, you'll have to imagine the tasty almond nut. This is exactly the shape that you will imitate for your nails.
Want to try it out? If so then you can take a look at these hot designs to inspire you. There are a lot of choices for almond nail designs and all of them look awesome. However, you'll have to select the one that suits your style and personality.
Here, we will present to you an awesome collection of beautiful almond nail designs. Get inspired and enjoy! They can make your fingers look slimmer and a lot of celebrities are wearing them too. Selena Gomez, Blake Lively, and Jennifer Lopez are loving it!
Almond Shaped Nail Designs
1. Bright Pink
Almond Shaped Nails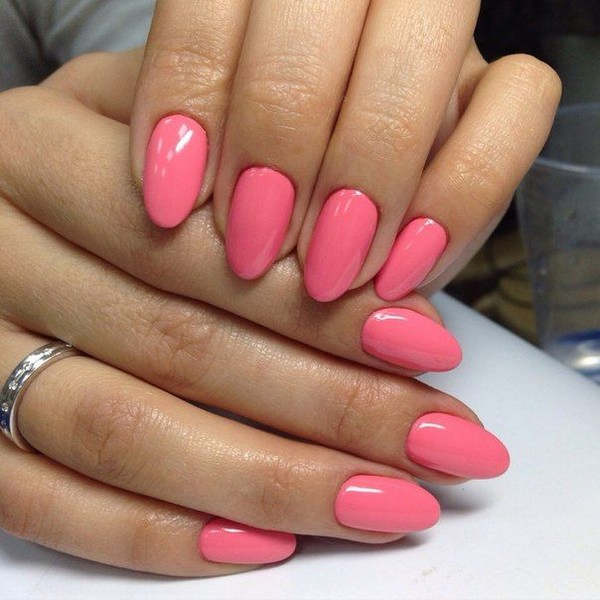 Almond shaped nails look similar to stiletto nails, the only difference is they are not pointed at the top.
2. Simple Nail Designs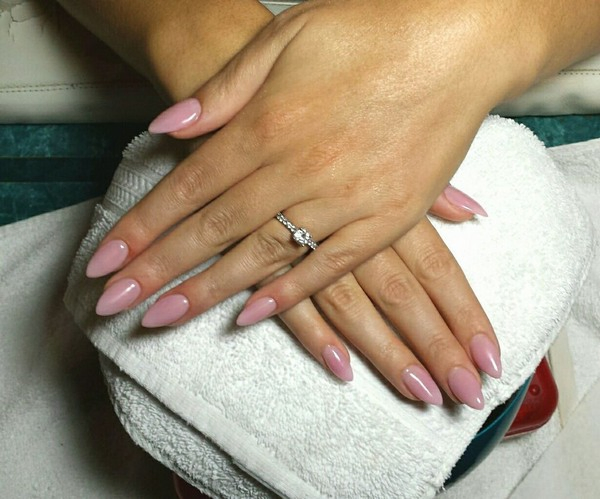 This is a simple design that looks so unique!
3. Heart Shaped French Tip Nails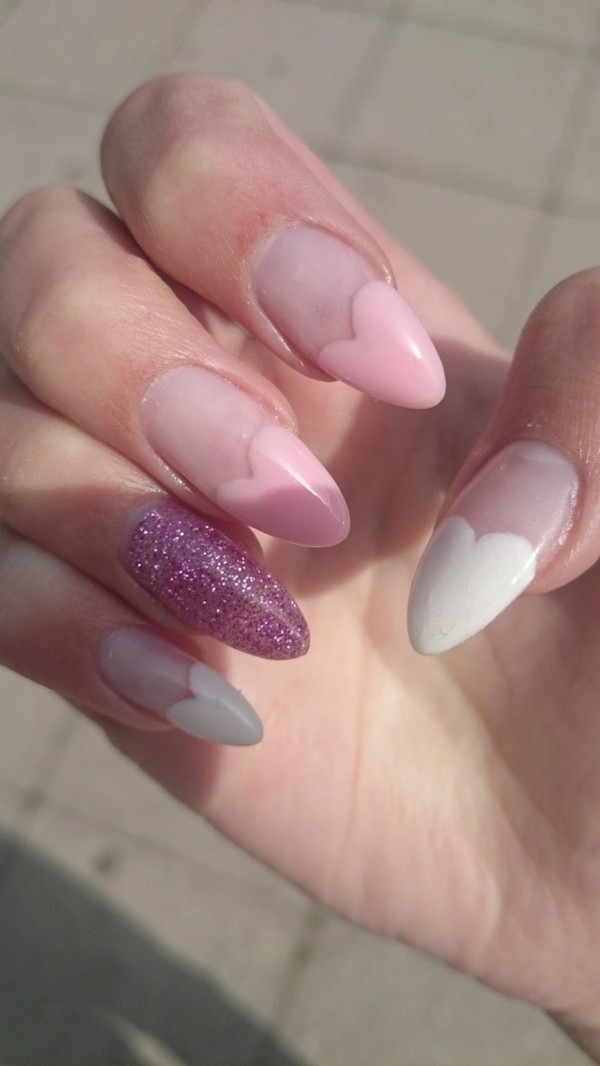 Having a variety makes it look more awesome!
4. Sparkling Almond Nails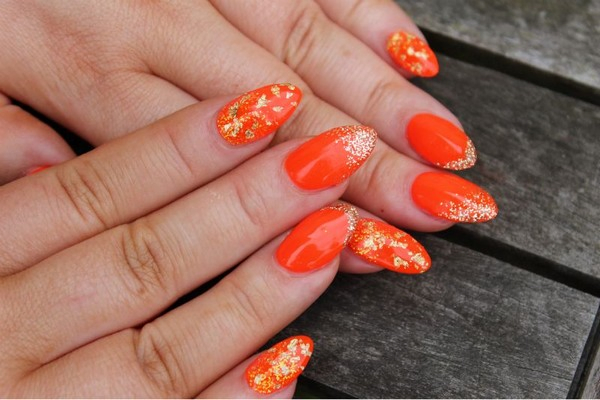 Adding sparkles to your nail color is a fabulous way to spice it up!
5. Naturally Black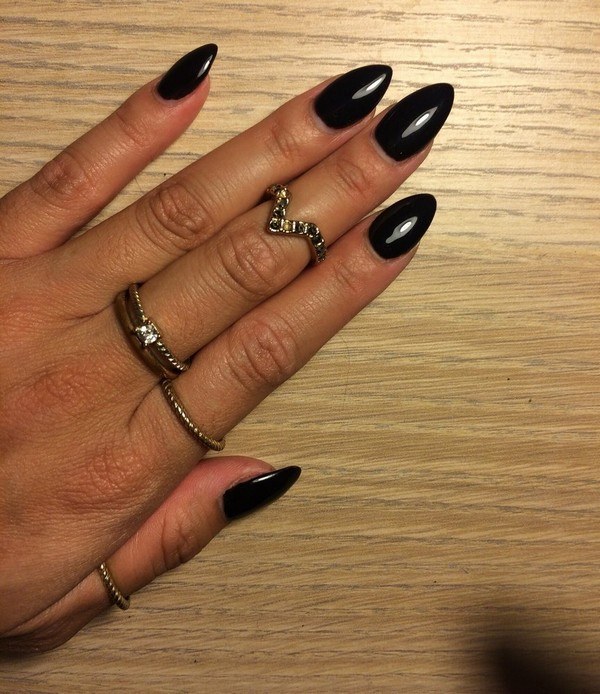 Don't forget the topcoat to give it a glossy finish.
6. Black and Gold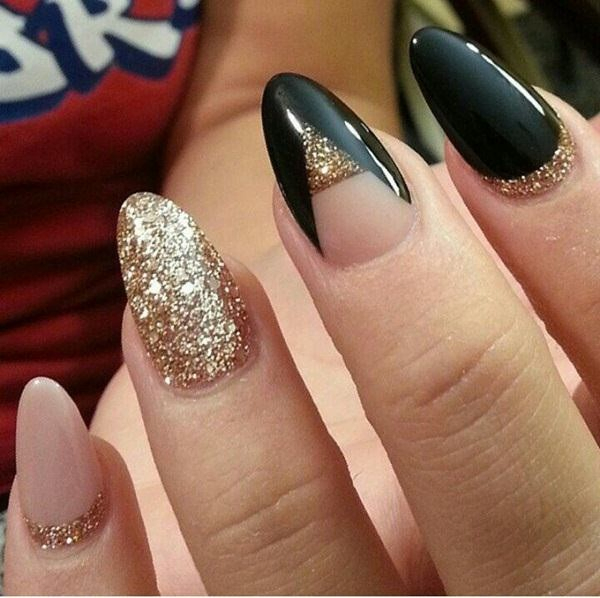 What an amazing combination!
7. Fruity Nails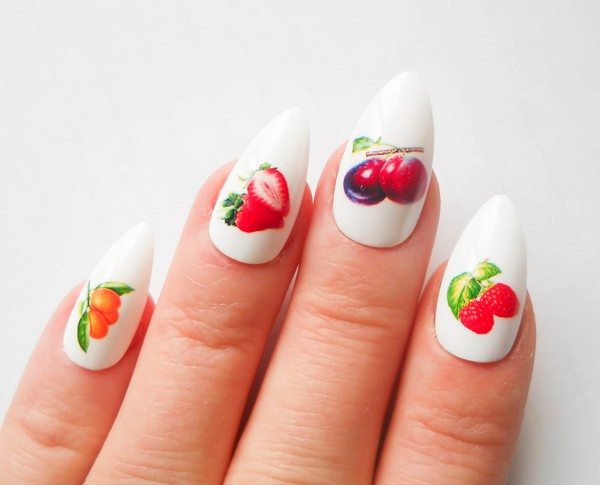 Are you a fruit lover? If so then this is the perfect design for you.
8.
Almond Shaped Nails With Rhinestones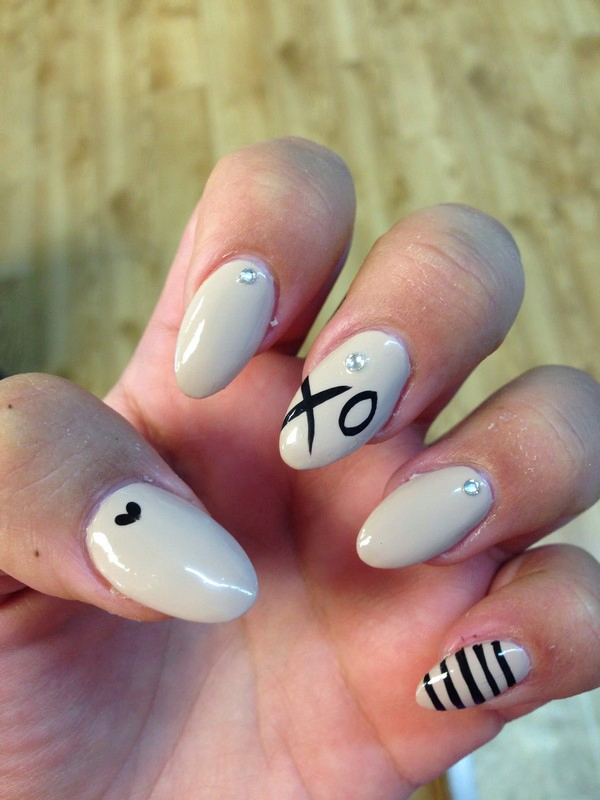 You can put just about anything on your nails.
9. Natural
Almond Shaped Nails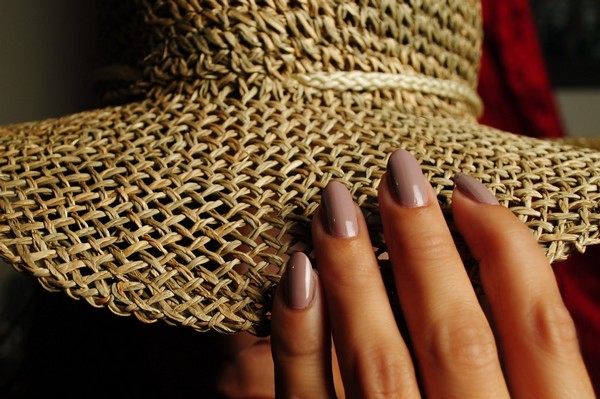 This looks very versatile and not too fancy at all!
10. Flower Nails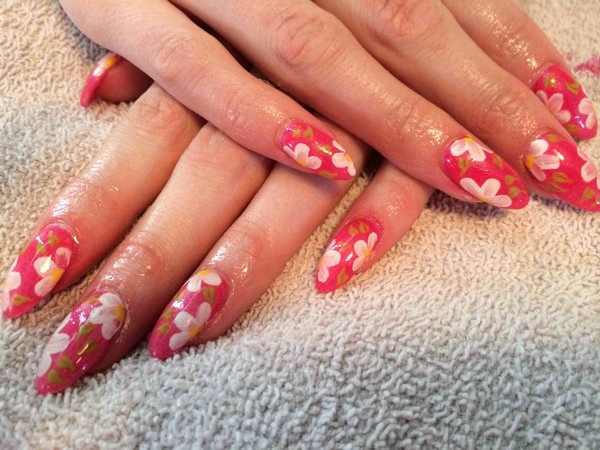 A perfect design for the summer!
11. Almond Shape Nail Art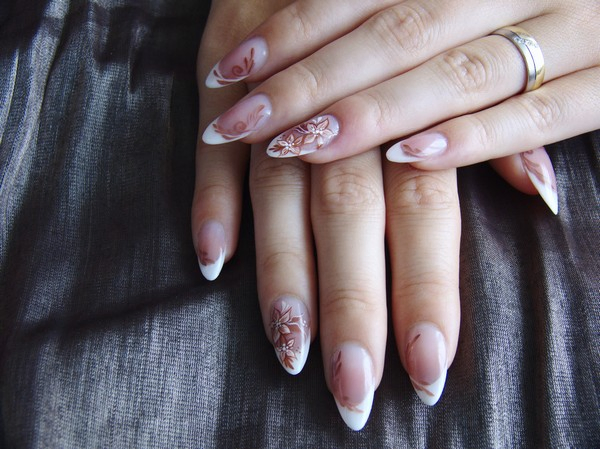 Adding a variety of designs and patterns to your nails can be fun.
12. Be Creative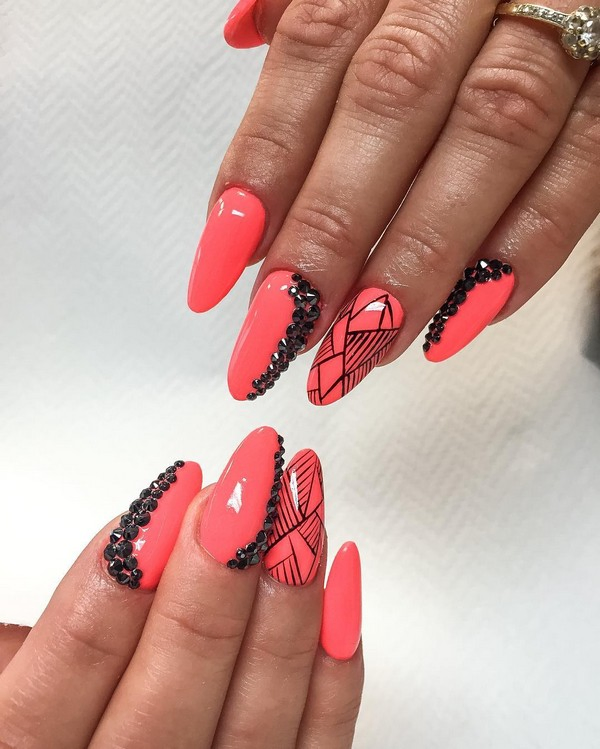 Use designs that can accentuate your almond-shaped nails.
13.
Diy Almond Shaped Nails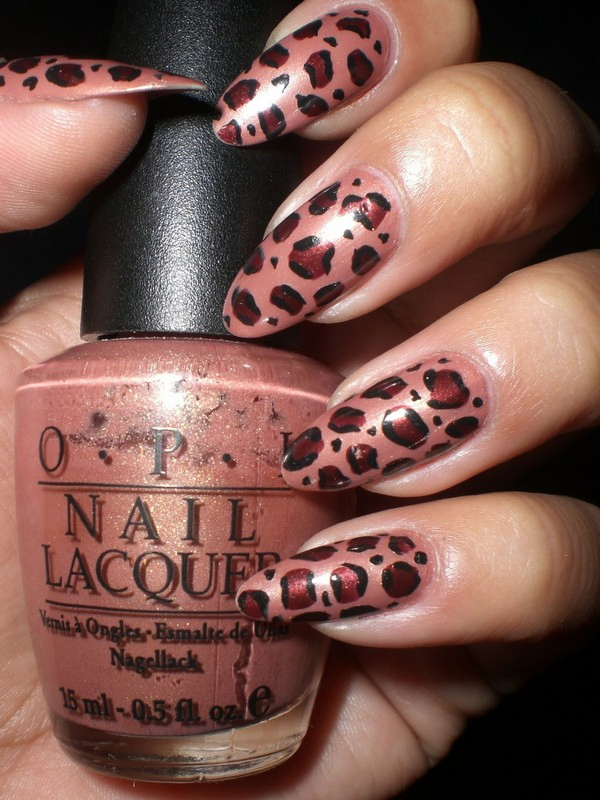 Reveal your wild side by having a cheetah-inspired design!
14.
Almond Shaped Nails With 3D Art Design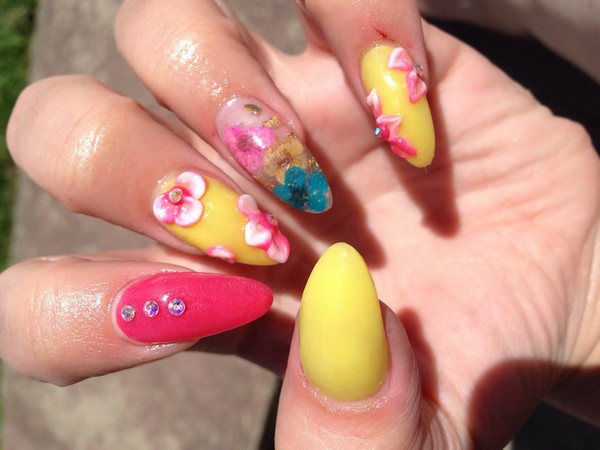 For a dramatic and flashy style, create a 3D art design on your nails.
15. Short and Simple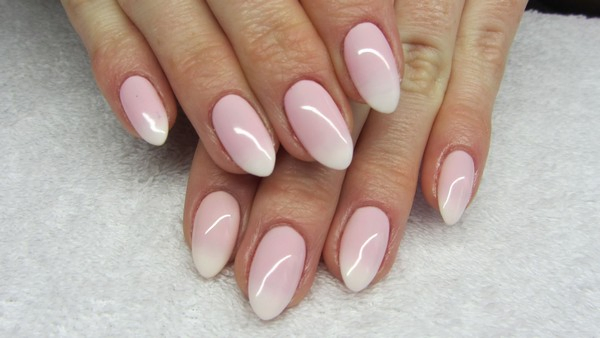 Choose colors that you like the most so that you can enjoy looking at your nails all the time.
16. Mint Nails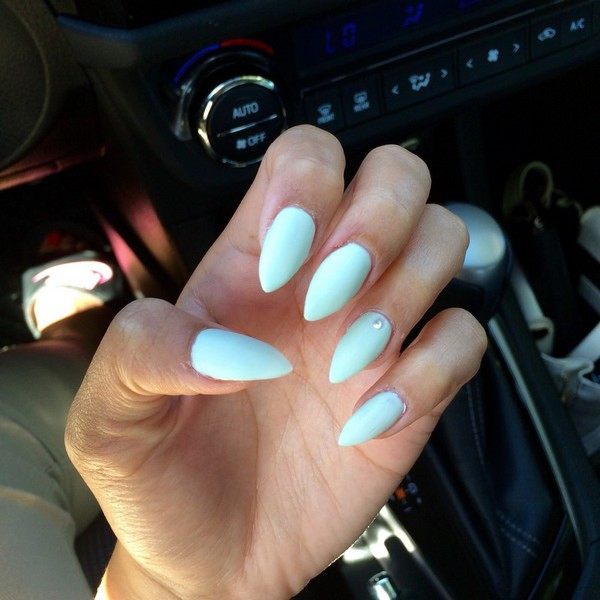 These almond-shaped nails have an icy green color with a matte topcoat. A rhinestone is added as an accent.
17. Purple Acrylic Nail Art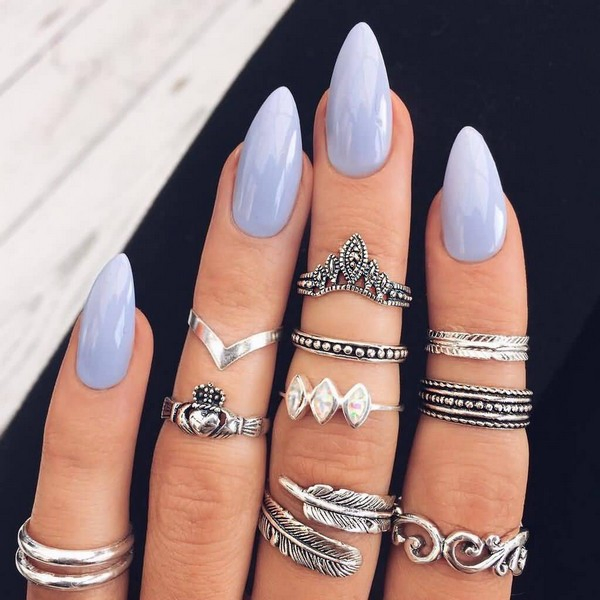 Almond acrylic nails can give you the best of both worlds. The round nails show femininity while the pointy nails show boldness.
18. Long Almond Shaped Nails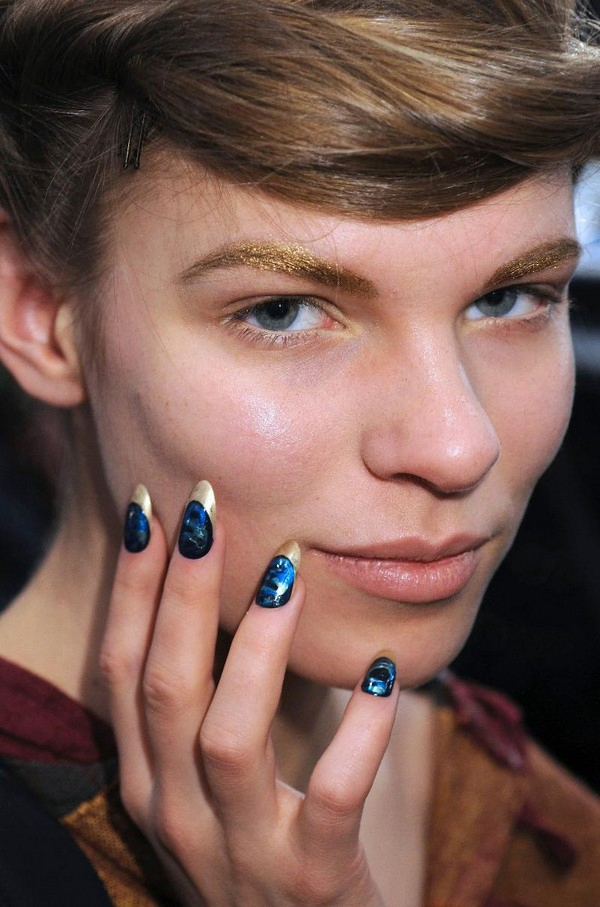 Gold Chrome and Midnight Sapphire were used as a base color.
19. Elegant Nails

Some women love long nails while others adore shorter nails. Be sure to find a length that can make you comfortable.
20. Cool Pink Nails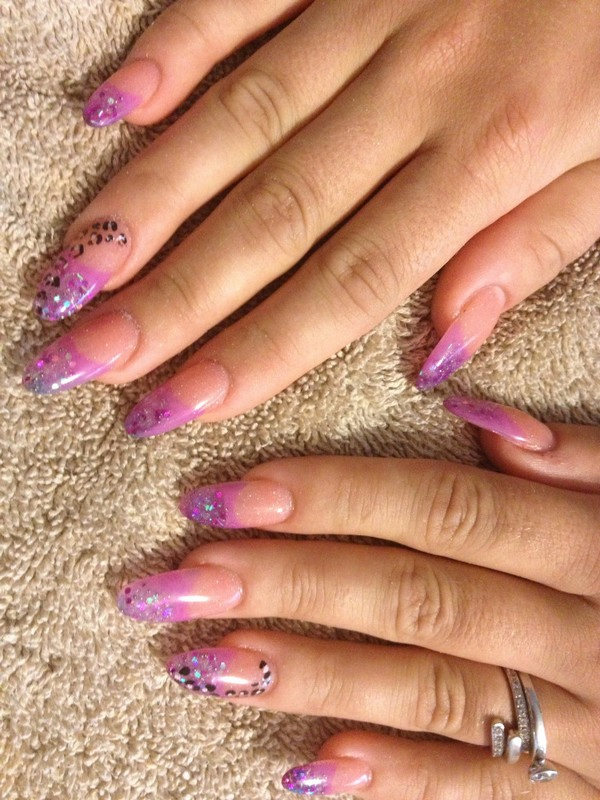 You can never go wrong with glitters.
21. Baseball Themed Nails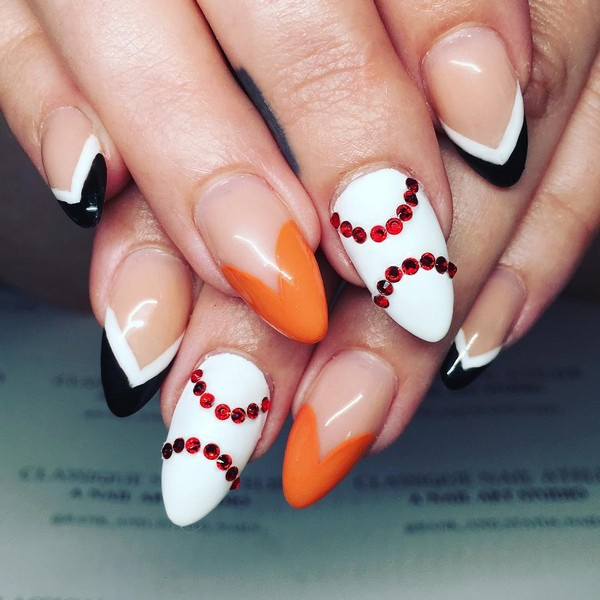 For all the baseball fanatics out there!
These almond nail designs can get you started. You can use any of these as an inspiration for your next nail design. What are you waiting for?
How to do Almond Shaped Nails DIY
Some women think that stiletto nails are way over the top. Fortunately, there's another alternative that you can consider. The almond-shaped nails are the softer version of stiletto nails. Although, the nails are going to be pointy but not too much. Want to try this new trend but don't know how to start? Just follow these steps.
The key to achieving perfect almond-shaped nails is to file them evenly. The point should fall right at the center of the nail. The best way to do this is to place some markings on the nail as a guide.
Step One. Use white acrylic paint and a nail brush to draw a line at the center. If you don't have this then you can use a water-soluble marker.
Step Two. Draw a diagonal line on each side, starting from the sidewall to the top of the centerline.
Step Three. File the excess nail using a high-grit nail file. The diagonal lines will be your guide but leave some space for shaping.
Step Four. Round the nail and smoothen it out using a low-grit file.
Step Five. After creating the shape, use rubbing alcohol to remove the markings.
Regardless of whether you are using a guide or not, it is essential to frequently check the shape of the nail. Be sure to file in one direction only in order to prevent any breakage.
Tips when doing Almond Shaped Nails
Never use clippers for shaping. Sometimes it's tempting to use a clipper in cutting the sides of the nails and then file it to make it smoother. However, if you'll do this then you cannot achieve the symmetry that you want. There are chances that you might be removing too much nail. Take the time to do it gently and carefully by using a file. Nail clippers can be used for trimming the nails before you begin shaping them.
Choose the appropriate length for you. Don't make it too long or too short. The perfect length is one centimeter from the tip of the finger. If your nails are too short then let them grow first.
Take good care of your nails. One of the downsides of pointy-shaped nails is they will likely break easily. It's essential to keep them healthy and strong. Be sure to moisturize the cuticle and nail bed every now and then. File them regularly to keep them in shape and avoid any breakage. To strengthen the nails, apply nail polish and topcoat.
This shape is not for everyone. If your work involves your hands, such as typing, then almond-shaped nails are not meant for you. If you love to play the guitar or you have weak nails or you want a conservative style then look for another shape.
If you've got strong nails and you are looking for a bold look then almond-shaped nails are definitely worth a try. Looking for something more subtle, then go for the more elegant Oval shaped nails.
By keeping your nails presentable, people will notice them and can't help but admire them. It shows that you are a person who pays attention to small things to keep yourself better. Almond nails look romantic and elegant, however not as edgy as pointy nails.