Our faces are one of the first things people notice about us and is definitely enough reason to pay attention to looking good! Looking attractive isn't just about you, it naturally makes people want to be friends with you, plus it commands a great deal of respect.
Hence, it is important that we take special care of how we look, and this includes putting on makeup or having numerous skincare routines.
However, there's one way we tend not to pay attention to — which remains one of the best ways to care for our faces — and this is facial exercises. Facial exercises have been known to have many benefits, a number of which we will explore in this article.
But first, let's explore the most common facial exercises for your face:
The Best Facial Exercises to Tone Your Face
Our facial features are often determined by our genes. Afterward, our body size is taken into consideration. For instance, a plus-sized individual might not know if he naturally has a defined jawline because the fat in this body would most conceal this feature. However, if this individual exercises regularly, his real facial features — e.g. a jawline — will slowly start coming to the fore.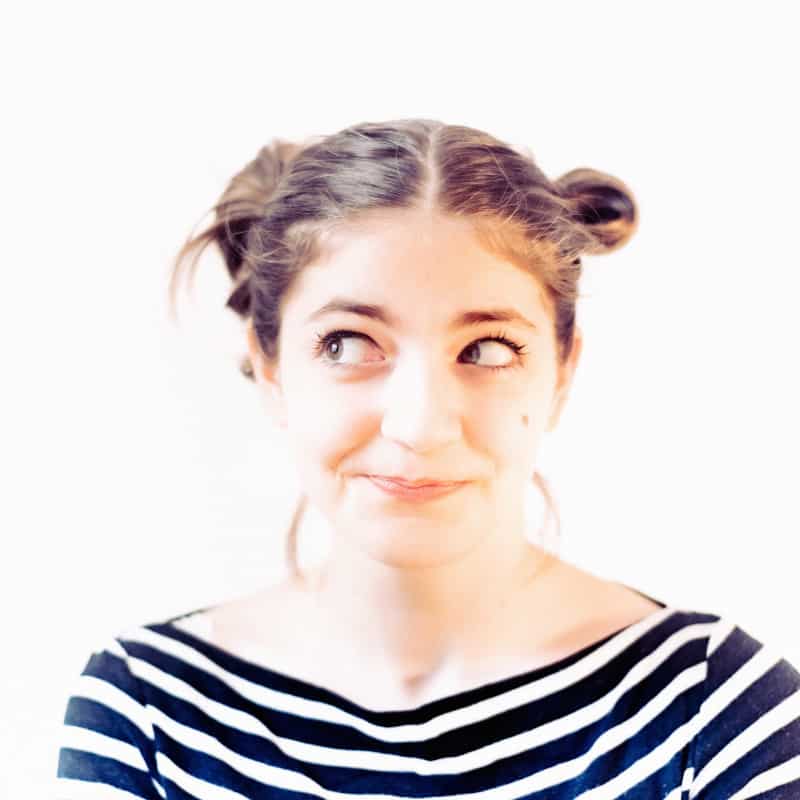 Facial exercises are known to help tone the face and give a more defined overall look. Luckily, these exercises have been outlined so as to help you focus on the specific result you want to achieve.
There are different facial exercises for different purposes, let's take a look at them:
Facial Exercises for Jawline
The front neck muscles are most times inhibited, underdeveloped and seldomly exercised during general exercise sessions. To change this, here are a number of exercises you can include in your daily workout routine:
This exercise can be done while standing, sitting, or lying down on your back.
Keeping your head on the same level as the floor, push your head back several inches towards the floor in order to feel the muscles of your throat contract and relax on either side (This movement looks like you are nodding up and down).
You can start by repeating this process 10 times for 3 sections (10 movements per section), then progress to holding the position (head pushed backward) for more than 30 seconds.
If you're doing this exercise while seated or standing, make sure that your ears stay over your shoulders and your head stays level.
This is the collar bone backup exercise with a twist.
This should be thought of as a sort of abdominal curl for your neck. It is done while lying on your back with the tongue pressed on the roof of the mouth. This helps to activate the front neck muscles.
Bring your chin to your chest as if to nod, then lift your head about 2 inches off of the ground. Do not lift your stomach and do not poke your chin out.
Start this exercise by doing 3 sets of 10 repetitions then, gradually build up to more.
Note: It is important to take your time with this exercise as these muscles are often underdeveloped and can cause neck strain if you start out too hard.
The major target of this exercise is the muscles underneath your chin. Push your tongue to the roof of your mouth directly behind your teeth.
Afterward, press your tongue to completely close the roof of your mouth while adding tension.
Begin to hum and make a vibrating sound.
This will activate the muscles.
Complete 3 sets for this exercise.
Doing these exercises should not only sharpen the jawline, it should also prevent headaches, neck pain, and jaw pain. However, it is important to discontinue these exercises immediately you feel pain. This means you are most likely not doing the exercises correctly and you could hurt yourself.
Facial Exercises for Cheeks
The aim of this facial exercise is to help you reduce the wrinkle line you may have around your mouth, also known as laugh lines. Simply close your mouth and puff up your cheeks with air.
Afterward, move the air from one cheek to the other cheek. Repeat this process for 30 seconds.
Not everyone is endowed with well-defined cheekbones but with regular exercises, you are a step closer to getting one. It will help tone your flabby cheeks to give them a firm structure.
Place your fingers on each cheekbone then, gently lift the skin or push upwards until taut.
Afterward, open your mouth to form an elongated "O". As you do this, you should feel resistance in your cheek muscles. Hold this position for 5 seconds, and repeat this process for 10-15 sets.
THE CHIPMUNK CHEEK SQUEEZE
This exercise will give you a slimmer face. Tilt your head all the way to the back, then push your chin forward
You should suck in your cheeks as much as possible. This will contract the muscles in your cheek area.
Hold this position for 5 seconds.
Repeat this step 10-15 sets.
Facial Exercises to Tighten Skin
This is a series of exercises that one can do to tighten the skin around one's face.
Open your mouth as if to form an "O". Then put your upper lip over your front teeth. Then place your fingers over the cheeks, so that your fingers are directly under your eyes. Then smile so the muscles in the face came to move upward. Now, use your finger to move these muscles up and down. Complete ten of these "push-ups."
Smile as you keep your lips pressed together. Purse your lips. Smile in a way that forces your cheek muscles up.
Place your fingers on both corners of your mouth, then slide them up to the top of your cheeks (as if to make a smile)
Hold for 20 seconds.
Repeat these steps for about one minute.
Facial Exercises for Bell's Palsy
Bell's palsy which is commonly known as facial paralysis is the unexpected weakening of the nerves around the face. Though no cure has been found for this ailment, most people regain their facial strength and expression between two weeks to six months after noticing the symptoms.
Physical therapy and facial exercises help to increase muscle strength and to regain facial coordination from this temporary facial paralysis. It is advisable that most of these exercises should be done three or four times a day in short sessions, with up to 30 repetitions per exercise.
Before you begin the facial exercises for Bell's Palsy, it is important to first warm-up and stimulates your muscles. Experts suggest sitting in front of a mirror to do these exercises correctly so that you can clearly see your face and watch your muscle movements.
Begin by attempting to move every part of your face slowly and gently.
Use your fingers to lift your eyebrows gently. One side will lift higher than the other. Do not apply too much force to the side of the face that is drooping.
Gently massage the different parts of your face with your fingers, including your mouth, forehead, cheeks, and nose.
After warming up your face, you can move to work on your cheeks and nose area. This area is important. In this zone, any stiffness or weak muscles can affect the strength of the entire face as you recover.
While trying to wrinkle your nose, gently push up the skin next to your nose on the affected side, using your fingers. You can also try to scrunch up your face, focusing on the nose and cheeks.
Flare your nostrils then try to take some deep breaths through your nose. You can block your unaffected nostril as this will force the affected muscles to work harder.
Puff up your cheeks and blow the air out. Repeat this process 10 times.
The next area that you can work on is your mouth, including your tongue and lips. Many people with Bell's palsy often find it difficult to eat and drink since the movements of the muscles are limited. Some also find that they dribble or are not able to control their saliva, and this can be stressful. These exercises for Bell's palsy will help you to regain better control of your mouth. This exercise can be repeated 30 times each, up to 4 times a day.
Open your mouth as if you are going to smile then close it. You can also do the opposite and practice frowning.
Gently pucker your lips then let them relax.
Try lifting the corner of your mouth individually, one at a time. With the help of your fingers, you can lift up the affected side.
You can stick out your tongue then press it down toward your chin.
Facial Exercises for Men
Pull your lips down in order to tighten your face, then pull your lips to the right, and squeeze one eye closed for one second (in a pulsatile manner) ten times. Repeat the same with the opposite eye.
The muscle surrounding your eye will tighten up.
Repeat 3 sets of 10; take a break, then another 3 sets of 10. This should be done 5-10 minutes a day, 3-5 times a week
Note:
When tightening the eyes, you are pulling the skin, but not wrinkling it.
Tighten your face as if you are about to get punched then pucker your lips and move them to the right. With your jaw tense, pronounce the word, "EW" with a force.
Speaking aloud can also ignite the muscles quicker.
By doing this, you are pulling up the muscle underneath the jawline. When you say the word "EW" your tongue draws a sort of circle in your mouth and it is the resistance that comes from that motion that works the jaw.
Repeat 3 sets of 10, take a break, then do another 3 sets of 10.
Yoga Facial Exercises
Yoga facial exercise is a natural and alternative option for facial toning that may bring about lasting results. Unlike some facial exercises, Yoga facial exercises focus on toning and relaxing the face. This technique uses different kinds of massage and exercises that target not only your face but also your neck, and shoulders.
In the same way, real yoga works in the areas of muscle tension, yoga facial exercises help to counteract the effects of strained facial expressions leaving both the skin and muscles relaxed and rejuvenated.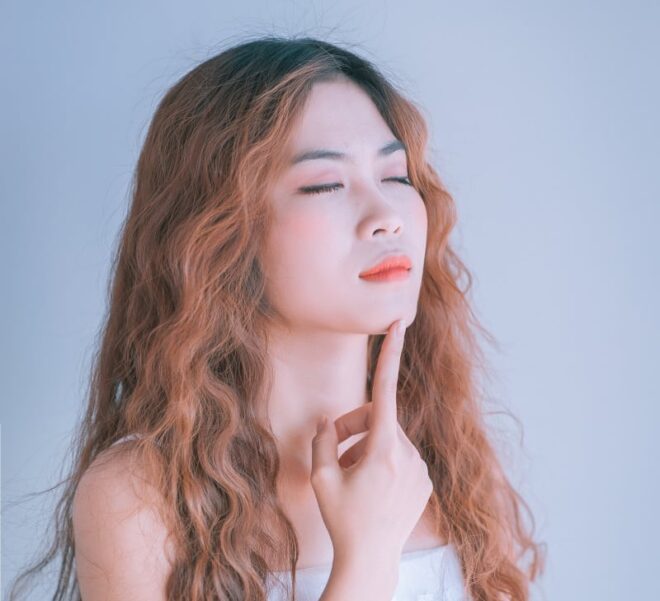 A good example of a face yoga exercise is simply warming up your hands by rubbing them together, before placing them over your closed eyes and leaving them there for at least a couple of minutes as you breathe deeply. This exercise will relieve any tension in the eye area.
Yoga facial exercises may be effective in the improvement of the structural appearance of your face by strengthening the muscles around your cheeks and face.
A balanced yoga facial routine involves exercises along with massage, relaxation, and acupressure techniques.
Do Facial Exercises Work?
Generally, facial exercises are geared towards tightening the muscles around the face. In the same way, simple exercise can make you have a well-defined body structure, so do facial exercises help you have a well-defined face. By exercising, the muscles that need to contract become firm, and by doing so, it gives the face a more defined look. It is important to note that facial exercises need to be accompanied by other forms of body exercises in order to have an all-around effect on you.
How Often Should You Perform Facial Exercises?
Getting good results requires a great level of consistency.
Facial exercises should be done consistently for six to seven days a week for up to 30 minutes each day. It takes about four to five weeks before you begin to notice changes or see results.
Get your straight face on!
With the rate at which medical advancement is moving, you are not restricted to doing facial exercises as you can just go to a surgeon for a facelift. However, facial exercises are the only natural approach to having a well-defined face and if you are persistent enough, you will get your desired facelift.