Did you know that having defined eyelashes is more attractive to a guy than having a fresh new haircut? Good news because you know to decide to join the eyelash tinting train and define your eyelashes a little more too. A nicely-defined eyelash can make your face look balanced and give more focus to your eyes.
Darkening your eyelashes with mascara only takes a few minutes of your time but if you don't have time for this every morning, then you should definitely try eyelash tinting it has saved me so much time already!
We'll introduce you to a new beauty regime that will cut your getting ready time in half while multiplying your confidence. From pricing to accessories, we've answered all your questions!
Eyelash Tinting Kits Reviews
We've created a review table below that features our favorite eyelash tinting kits.
Best Eyelash Tinting Kits
Although eyelash tinting is a substitute for wearing mascara, you can decide to wear mascara after getting your eyelashes tinted in order to make your eyes pop even further.
However, eyelash tinting can provide definition to your eyes without the need of wearing mascara at all.
So if you're considering getting your lashes tinted but not sure which eyelash tinting kit to purchase, we're here to help you out!
We've gathered the best eyelash tinting products available online to help you make your choice.
Intensive Lash & Brow Tint

ing Kit

In brief, Intensive Lash & Brow Tint is one of our favorite products. With a quick developing time, your lashes will appear longer and voluminous for up four to six weeks.

Intensive Lash & Brow Tint comes in eight flawless, glossy colors to suit many different skin and hair types.

Tip: Intensive Cream Developer

It's also worth mentioning that the Intensive Cream Developer is crucial for applying the eyelash tint however the two products are sold separately.

This amazing eyelash tinting kit is ideal for home use while quickly achieving dramatic and professional-looking lashes in four quick and easy steps.
Clean your eyelashes with a makeup remover using a cotton pad or esthetic wipe.
Mix equal measurements of Intensive Tint and Cream Developer in a dish or plastic cup and stir into a creamy paste.
Apply the mixture onto your eyelashes by following the directions of the box.
Wipe away any visible residue with a damp cotton pad.
This eyelash tinting kit is economical, effective, safe, waterproof, and provides you with a natural look compared to mascara.
Please read the instructions carefully before using this product.
1000 Hour Eyelash & Brow Dye Tinting Kit
Another one of our personal favorites, this eyelash tinting kit comes with an applicator wand and mixing cup.
This particular eyelash tint is not only not tested on animals, but it works by thickening your eyelashes and darkening them at the same time.
With four colors to choose from, 1000 Hour Eyelash and Brow Tinting Kit will your own dramatically improve the look of your lashes and brows to match your natural color.
This eyelash tinting kit is a safe, effective and affordable way of getting a professional eyelash tint from the comfort of your home, and not to mention it's waterproof.
1000 HOUR eyelash tinting kit can also be used to tint beards, sideburns, and mustache.
Godefroy 28 Day Mascara Eyelash Tinting Kit
The best thing about Godefroy 28 Day Mascara is how user-friendly it is, and it's also our third favorite product on our list.
The whole eyelash tinting procedure can be done in as little as 15 minutes. This kit is very affordable and consists of 25 applications.
For some people, Godefroy 28 Day Mascara Eyelash Tinting Kit can last up to two years! It has a gentle, fast-acting, and non-toxic formula that is free from hydrogen peroxide agents and coal tar derivatives.
The eyelash tinting kit contains the following ingredients:
1 – 3ml activator
1 – 3ml gel colorant
50 cotton eye shields
1 reusable applicator stick
1 reusable lash and brow comb
1 Instruction sheet
This product will not damage or irritate your eyelashes, proving to be safe and effective. This Austrian eyelash tinting kit promises to last for a minimum of four weeks.
Eyelash Serums Reviews
Below we've put together a table of our most favorite eyelash serums available on the market today along with their prices.
Best Eyelash Serums
While tinting gives definition to your eyelashes, applying an eyelash serum can dramatically boost your eyelash growth.
Take a look at the following most popular eyelash serums available online today.
Lavish Lash Eyelash & Brow Serum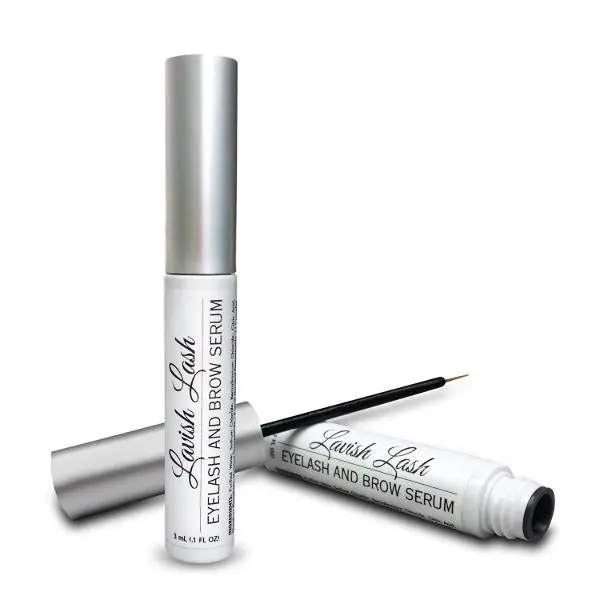 Our top favorite eyelash growth serum is Pronexa Hairgenics Lavish Lash which continuously receives rave reviews from Amazon.
This botanical eyelash enhancing serum helps you to achieve lengthier and fuller lashes with daily use in as little as 60 days.
Lavish Lash also promotes a sheen on your brows allowing it to look extra healthier and prettier. It's a simple and user-friendly applicator to apply with non-irritating properties.
Additionally, this eyelash growth enhancer product has been clinically tested and produced by an FDA certified laboratory.
Votala Natural Extract Eyelash Growth Serum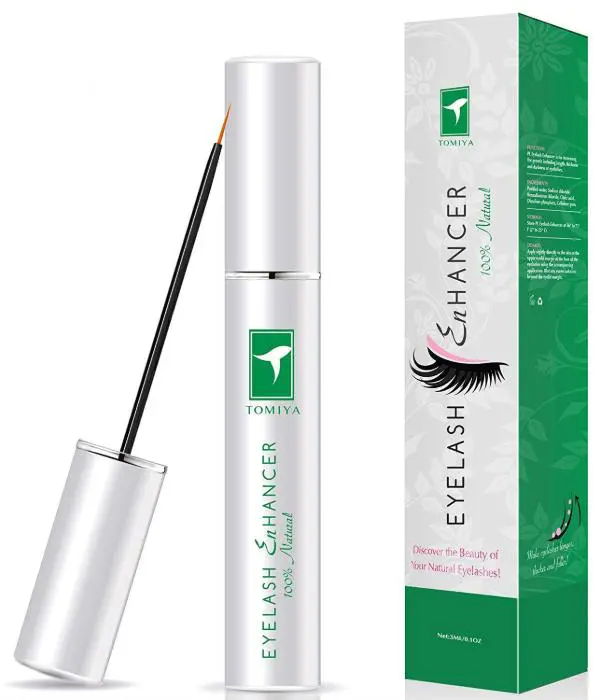 Our second most cherished eyelash enhancer on the list is the Votala Natural Extract Eyelash Serum. This product contains extracts of Panax Ginseng and Polygonum Multiflorum which promote healthier and fuller looking lashes.
According to users, when applied daily this eyelash serum allows for a 20% growth in the eyelashes after only two weeks of use.
After six weeks of continuous use, customers reported a further 55% growth improvement. Votala Natural Extract Eyelash Growth Serum is totally safe to use with its irritation-free formula.
Rapidlash Eyelash Enhancing Serum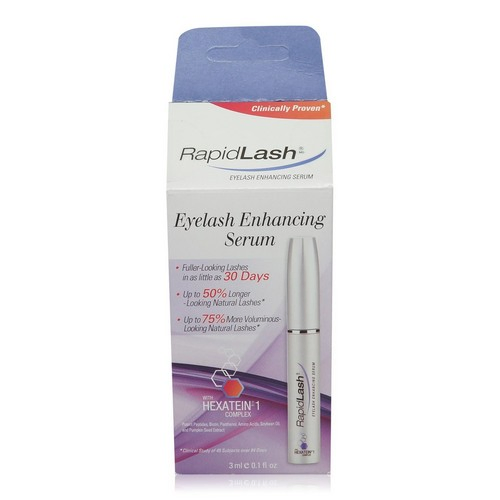 Next in line is the Rapidlash Eyelash Enhancing Serum. An effective product, this eyelash serum is rich in peptides which enhances the growth and thickness of your eyelashes in just six weeks.
This fragrance-free eyelash serum is safe for contact lens wearers and comes with a miniature brush for a smooth application.
Lily Eyelash Serum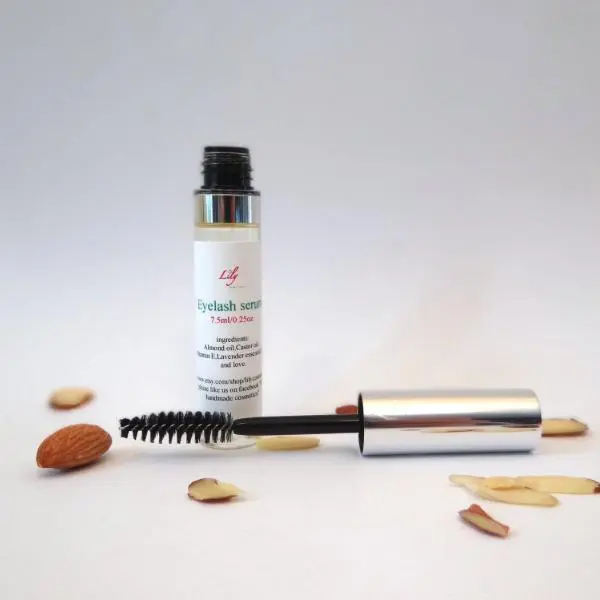 Lastly, the Lily Eyelash Serum is by far the most effective and affordable eyelash serum on our list. Made from almond oil, castor oil, vitamin E, and lavender essential oils, this natural pocket-size product is one of our favorite eyelash growth enhancers.
Customers have reported their eyelashes feeling not only longer and thicker, but conditioned as a result of the growth serum.
This safe-to-use eyelash serum will provide the essential nutrients that your eyelashes need, with ingredients like almond oil to make your eyelashes stronger plus castor oil to encourage hair growth.
Eyelash Tinting Benefits and Safety
Eyelash tinting certainly sounds like the best option for long-lasting makeup but what exactly are the benefits of undergoing this treatment, and is eyelash tinting safe?
We've outlined the benefits of eyelash tinting below as well as highlighting its important safety aspects that will guarantee to make you want to purchase your very own eyelash tinting kit today!
Eyelash Tinting Benefits
It's important to note that eyelash tints are not permanent. Your eyelashes will ultimately fall out once they reach the end of their growth cycle.
As a result of this, the dark look of your lashes will also fade out over time.
Usually, eyelash tinting will last about four to six weeks giving you many benefits to enjoy following your treatment.
Here are some of the perks that you can revel in if you decide to try out an eyelash tinting product.
Tinted Eyelashes Means No Mascara
Mascara is a nice invention but it can be troublesome at times. Mascara can rub off easily and create smudges on your face if it's not applied properly.
With eyelash tinting, you can attain a smudge-free makeup until such time that your eyelashes will fall out naturally.
Eyelash Tinting is a Gentle Product
Eyelash tinting products are perfect for people who are susceptible to cosmetic allergies.
The eyelash dye that is used to tint is made from vegetable fats which can reduce irritation around the eyes.
Eyelash Tinting Suits Those With Pale Complexions
Most often, people with pale complexions also have pale, thin, and delicate eyelashes. However, tinted eyelashes will not counteract a person's soft facial features.
Eyelash tinting can be used to create a remarkable definition of the face while improving the structure and frame of a person's facial features.
Eyelash Tinting is Suitable For Those With an Active Lifestyle
Tending to your beauty regime can take up a lot of your time, especially if you have a busy or active lifestyle.
For athletes who prefer to wear makeup, eyelash tinting is the best option because of its waterproof properties that can endure sweat, seawater, and rain.
Investing in an eyelash tinting product gives yous a 24-hour makeup look and will certainly provide you with more time to carry out your day-to-day errands.
Eyelash Tinting Products Are Affordable
If you totaled the amount you spent on mascara in an entire year, compared to eyelash tinting products, you would be shocked!
Eyelash tinting kits have quite an attractive price range, especially since they have such long-lasting effects.
Eyelash tinting products are also easily attainable online and are definitely more cost-effective and durable as opposed to mascara.
Is Eyelash Tinting Safe?
We answer your questions and concerns that you may have surrounding eyelash tinting products to reassure that this is the best option for your lashes.
Carry Out a Patch Test
In order to avoid any allergic reactions, a patch test must be done before your treatment. This test can be carried out behind the ear or on the forearm.
If the dye accidentally gets into your eyes, flush it out with cold water right away.
If swelling, inflammation, pain, redness, or other conditions occur then you should see a doctor right away.
Research a Certified Esthetician
Many women are flocking to salons and spas to get their eyelashes tinted but the real concern is its safety.
We recommended researching a highly experienced and well-trained esthetician who is an expert on eyelash tinting. For your safety, always check if your esthetician has obtained the proper training.
Remove Contact Lenses
If you are using contact lenses, make sure to remove them before going through with the procedure. If you have sensitive eyes, you can apply lubricating eye drops after the procedure.
Additionally, a moistened cotton pad should be placed under the eyes in order to keep the dye away from the skin.
How to Carry Out Eyelash Tinting at Home
Putting on mascara in front of your vanity set in the morning takes up extra time that you can easily minimize.
Eyelash tinting is an effective solution for making your eyelashes look dark and glossy for up to four to six weeks.
Doing your own eyelash tinting from home is definitely an achievable task that can also save you money.
The following are a list of the essential tools you need when carrying out your own eyelash tinting session from home:
Mascara wand
Cotton pads
Petroleum jelly
Tinting dye
Once you've gathered these five must-haves for eyelash tinting, all you need to do is follow these six simple steps that will send you on your way to achieving the most luscious-looking lashes!
Clean your Eyelashes – make sure your eyelashes are clean and dry. Remove any residue from mascara or makeup.
Apply Petroleum Jelly – Use petroleum jelly around the eyes for protection, and place a paper towel under each eye for safety.
Mix the Tinting Dye – Following the product's directions on the box, get a small container, and thoroughly mix the tint.
Dip the Mascara Wand – Use the mascara wand to dip into the mixture. Roll the wand over to make sure that it's evenly coated.
Apply the Tint – Just like how you would apply mascara, use the wand on your lashes to apply the tint. Start at the lower lashes before moving to the upper lashes.
Wait – Wait for ten minutes.
Wipe Away – Use a moistened cotton pad to wipe off the residue of the tint.
Eyelash Tinting Questions
Eyelash tinting is a great way to add a little extra oomph to your beauty routine. It's super convenient because of its time-saving qualities, as well as giving you the look of wearing makeup when you're not!
Educating yourself about the procedure of eyelash tinting should be your top priority before you decide on having this treatment done.
So to help you get educated, here are some questions to consider:
How Do I Prepare for Eyelash Tinting?
To prepare, visit a qualified esthetician, makeup-free, this includes foundation. A very important part of eyelash tinting is doing a u003ca href=u0022#patch-testu0022 class=u0022rank-math-linku0022u003epatch testu003c/au003e to make sure you aren't allergic to any of the ingredients. If you use contact lenses, make sure to remove them before the application.
How Long Does Eyelash Tinting Last?
After the initial application, the tinting will last approximately u003ca href=u0022#four-to-six-weeksu0022 class=u0022rank-math-linku0022u003efour-six weeksu003c/au003e. How long it lasts will depend on how fast your lashes grow. The tint is permanent so it will not fade and over time all the tinted eyelashes will have fallen out and been replaced by new, lighter- colored lashes.
Can You Still Wear Mascara With Eyelash Tinting?
If you wanted to add u003ca href=u0022#mascarau0022 class=u0022rank-math-linku0022u003emascarau003c/au003e to the already tinted eyelashes you could. However, you won't notice much difference. Your lashes will get a slight lift from the application of the tint but if you chose not to wear mascara it would not be obvious.
Let your Eyelashes shine
Eyelash tints can work for everyone! There are some people whose eyelashes fade at the ends but once they are tinted, they definitely look much longer.
Eyelash tinting is also perfect for those who are always on the go, as you can quickly go to the beach or gym without wearing any mascara.
It is a fact that a coat of mascara can make your eyes pop. However, mascara is not always the best makeup option to apply.
Mascara can cause your eyes to become irritated, not to mention how tiresome removing mascara can be.
For a long-lasting eyelash solution, try eyelash tinting and eyelash serum along with the best eyeliner style for your next night out!
Check out our guide for the 10 best and safest gel eyeliners, and get your eyes to pop every day.
We'd love to hear about your eyelash adventure, tips, and tricks or anything else you'd like to share in the comments below. So drop us a line and let us know your secrets for the best eyelash look!