If you're fed up with finding treatments to deal with peach fuzz or build-up of dead skin cells on your face, dermaplaning might just be the ideal hair removal and exfoliation option for you. This trendy new technique has spread like wildfire across medispas and is known especially for its safe, simple procedure that involves tiny scrapes using a scalpel.
It is additionally dermatologist-backed, making it creditable for even those with sensitive skin and anyone who is already concerned about skin issues like wrinkles, breakouts, and dullness.
Dermaplaning can be a positive solution for those striving for soft and smooth skin texture and long-term removal of facial hair through a solution that has medical reputability.
How does dermaplaning work?
Dermaplaning is essentially an exfoliating treatment that involves scraping the surface of your skin using a surgical scalpel to remove fine hairs and dead skin cells. It can also be used to deal with fine wrinkles and acne scarring, as the procedure works to remove the surface layers of the skin.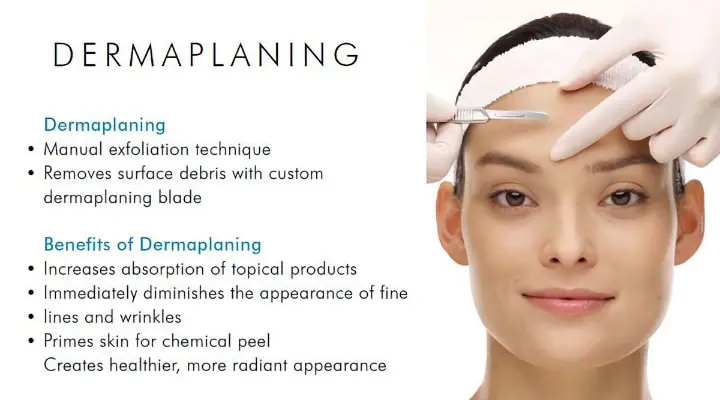 You might also see or hear it referred to as microplaning or blading, although the term "dermaplaning" is more widespread.
What is the difference between shaving at home and dermaplaning?
Because the process of dermaplaning is so simple, many wonder how it differs from home methods like shaving or using hair removal cream. The tool used for both at-home shaving and dermaplaning definitely have similarities in appearance, functionality, and usage.
The blade is dragged slowly across the skin to remove hair and other debris that is found on the surface of the skin, however, dermaplaning provides a myriad of benefits that simple home shaving can't. This includes clearing away damaged skin cells on a more microscopic level so that new skin cells are visible and can be replenished. It also helps deal with how the environment has impacted your skin through toxins and sun damage, among other things.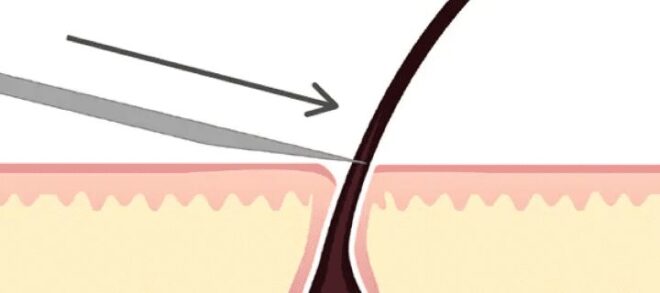 Simply shaving your face with a store-bought razor can seem more cost-efficient, but ultimately, it isn't nearly as effective, you may irritate your skin, and it doesn't serve as a long-term solution. Going to a medispa or beauty clinic and getting a professional dermaplaning treatment session can fully rejuvenate your skin.

Although an easy and painless procedure, it is more aggressive than shaving as it roots out facial hair and scrapes the actual surface of the skin. This is advantageous to achieve all the other benefits of dermaplaning you will learn about later in this article.
The Process of Dermaplaning
The procedure is performed by dermatologists and licensed medical aestheticians, and involves several steps.
Consultation

Your dermaplaning journey will first begin with a consultation, just like with any non-invasive or invasive treatment.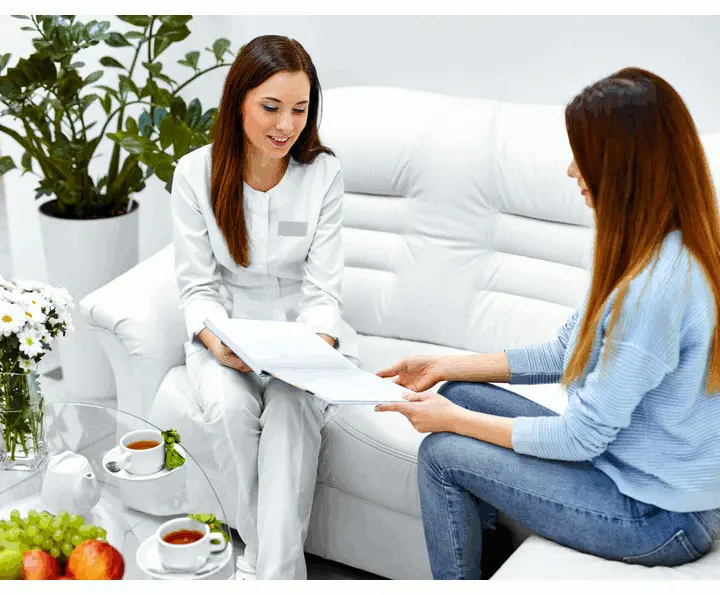 You will meet with your dermatologist or aesthetician and discuss your goals, history with your skin, and put together a treatment plan that is suited especially to you.
Cleaning
On the day of your appointment, the skin is first cleansed to remove any makeup residue, dirt, or oil in order to set the stage for the exfoliation treatment.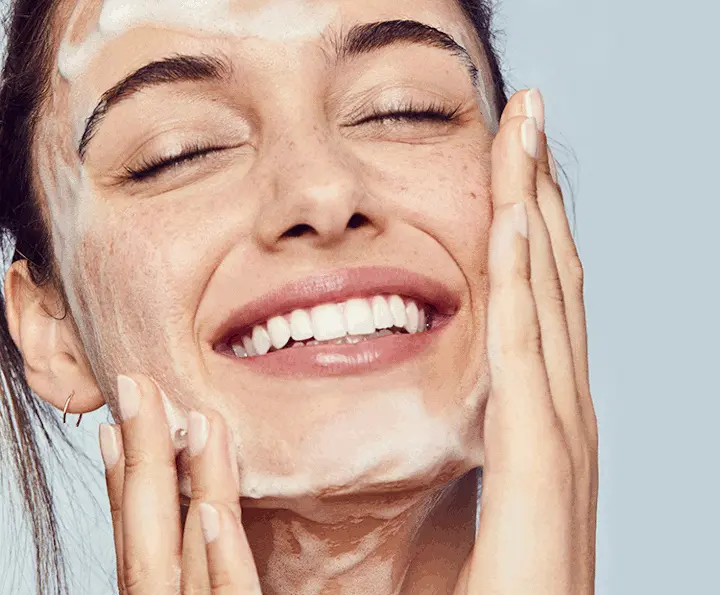 At this point, your provider might give you some anesthesia options like numbing spray or local anesthesia to help you relax if needed.
Dermaplaning exfoliation
After a thorough cleansing, the dermaplaning procedure can begin. The scalpel will lightly scrape across your skin to remove dead skin cells and any unwanted fine hairs at a 45-degree angle for around 20-30 minutes.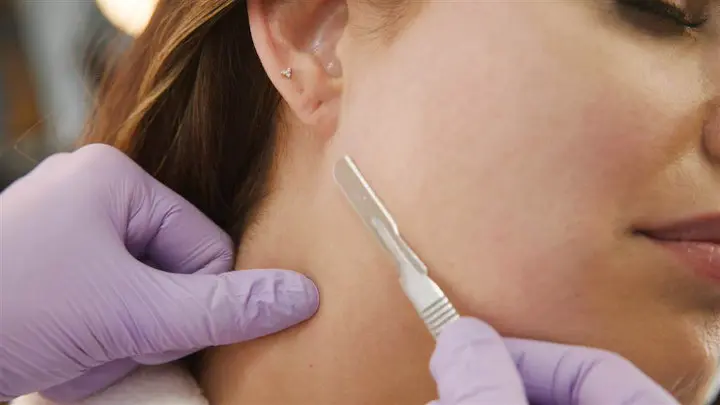 The procedure is painless and almost relaxing to some patients. Most of the time, whoever is performing the dermaplaning procedure will work on one area at a time, starting from the top of the face at the forehead and ending just below the jawline.
However, dermaplaning is tailored and personalized to the individual, so each patient should expect a unique experience. Sometimes, the debris taken from the scalpel will be placed on a black sheet or napkin so you can get a visual of how much has been removed from your face.
Moisturizing, toner, and massage
When the dermaplaning process is complete, the technician or dermatologist will provide aftercare for your face.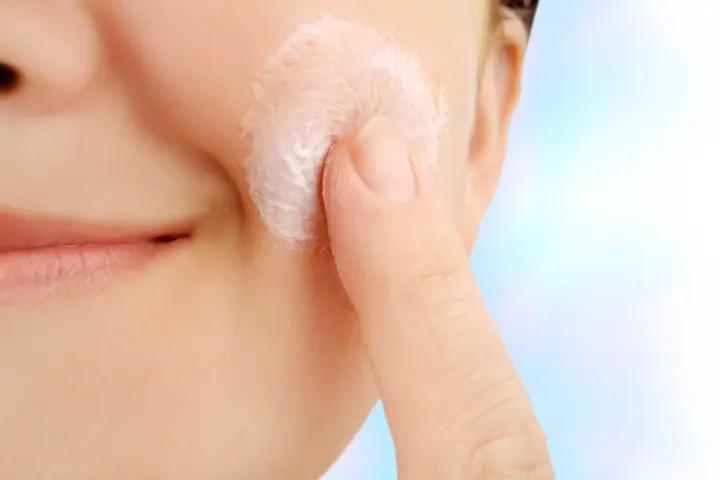 This may involve an alcohol-free toner to remove any leftover debris, tighten your pores, even out your skin tone, and soothe irritated skin. On the other hand, your dermatologist may simply go straight to the moisturizing step and gently massage your face with a rich moisturizer to hydrate, restore, and help achieve a dewy, radiant look.
Other balms and skincare products may be added to the aftercare procedure such as balms to boost collagen production or for other purposes.
The benefits of dermaplaning
Dermaplaning is a professionally-done exfoliating treatment where you can ensure a comprehensive upgrade for your skin. Aesthetically and in terms of skin health, you can expect both preventative outcomes, immediate removal of any fine hairs, dirt, and old skin cells, and anti-aging abilities. Unknown to most, the process also allows the skin on your face to absorb skincare products more seamlessly and apply makeup more smoothly.
Smoother and more vibrant skin
The scalpel blade used for dermaplaning is both gentle and aggressive enough to exfoliate the skin meticulously, smoothing out the surface and removing any impurities in order for new skin cells to appear. This way, the skin appears vibrant and smooth to the touch. This exfoliation technique shares many similarities to regular exfoliation — including the ability to reduce hyperpigmentation and brighten the skin.
Removal of fine hairs/peach fuzz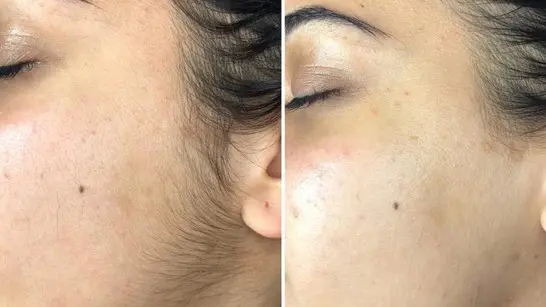 Dermaplaning is more effective than shaving due to the sharper and more precise blade on the scalpel in comparison to DIY dermaplaning tools and regular razors. With this precision, patients can address noticeable peach fuzz or vellus hairs that they were previously unaware of by scraping the surface of the skin.
Cleans skin and removes dead skin cells
As well as the removal of hair, dermaplaning can cleanse the surface of the skin by removing dead skin cells that can further prevent oil and dirt build-up on the face. This prevents the prevalence of future breakouts by getting to the root of the problem.
Better absorption of skincare products
With a clean skin surface devoid of hair and dirt, skincare products can penetrate deeper into the skin and consequently nourish and reach the other layers of the skin. Dermaplaning removes the extra barriers to product absorption and allows you to get the best results from any serums, cleansers, moisturizers, or toners.
Easier application of makeup
Similarly to the absorption of skincare products, the treatment helps you apply makeup more seamlessly. If you find that despite how expensive or luxurious the product you're purchasing is, you're still having trouble getting a smooth application, then it's likely an issue with your skin. Whether it's overly dry or oily skin, fine hairs, or uneven skin, dermaplaning results in makeup being able to sit directly on the skin rather than on top of anything else.
Contributes to anti-aging
Dermaplaning is also said to have anti-aging effects, an extra bonus for the long-term in addition to the countless other benefits that are widely discussed. By reducing the appearance of fine lines and hyperpigmentation, the skin becomes more resistant to the environment and natural aging processes. Dermaplaning also prevents the occurrence of new wrinkles through the deep exfoliation process. Regularly removing debris on the face can help the skin stay refreshed and youthful-looking.
Reduced acne scarring
In contrast to microdermabrasion, dermaplaning is a more manual and gentle treatment that is suitable for sensitive skin – especially those who struggle with acne. Dermaplaning is deeply exfoliating and deals with the cells on the surface level, and stimulates circulation at the blood and lymph level to help with the healing of acne scars.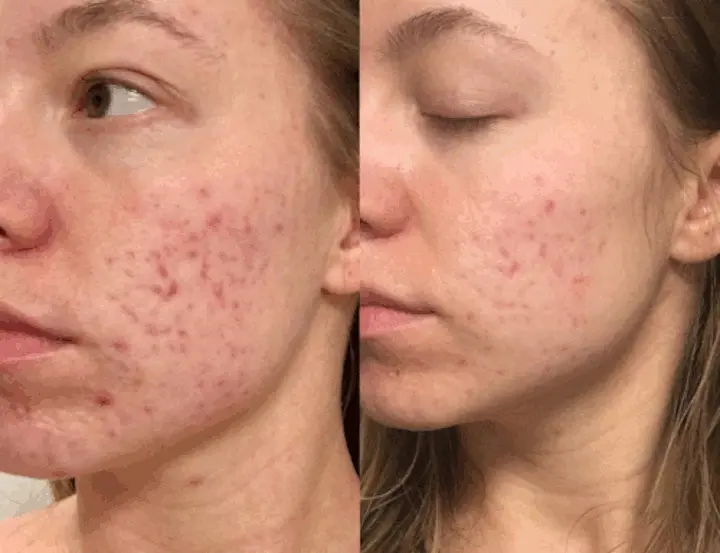 However, for those who are prone to frequent breakouts and have active acne are not recommended to go through the process as it may overstimulate any existing activity and lead to more breakouts.
The Nitty-Gritty of Dermaplaning
Now that you have an in-depth idea of what dermaplaning is, how it works, and what to expect during the procedure, we can get down to the nitty-gritty and discuss the benefits, side effects, and cost of dermaplaning.
Are there side effects to dermaplaning?
Although there are a plethora of benefits to dermaplaning, there are still downsides that you may want to consider before booking your consultation.
Unless dermaplaning is done on areas where you have plucked the hairs, professionals refute this claim and say that the process will not make your hair grow back thicker or darker, nor slower, faster, or with a different texture.
Over time, your hair will grow back, but just as it was before the treatment. This is a commonly talked about myth that applies to shaving in general, but it is merely confused with cutting the previously tapered hair at the base that makes it appear thicker.
Although dermaplaning is suitable for people of many skin types, not everyone should consider dermaplaning. Those who have active acne outbreaks, especially cystic acne, should avoid the procedure in order to prevent potential scarring and reopening inflamed acne.
However, this goes beyond skin quality and type, it also prompts people to consider their overall health and any health conditions they may have. For example, those with a history of cold sores or hirsutism (excessive facial hair in women) should stray away from dermaplaning. You may end up triggering your skin and end up with an uncomfortable, sore face.
To keep up with the rate your hairs grow back and to refresh the skin by removing dead skin cells and debris, you'll have to revisit your clinic multiple times a year. Because of how deeply exfoliating the treatment is, it's recommended to wait 4-6 weeks between treatment sessions, or even longer if you have extra sensitive skin.
Post-treatment, you'll have to be especially mindful of your skin's exposure to the sun. A tinted moisturizer can be the ideal product to use when you need a decent SPF with a gentle formula. It can work to protect your skin from the sun and provide coverage of the slight redness that may appear after your session. Ideally, you'll want to spend less time in direct sun exposure for the first couple of days after your dermaplaning session and high heat temperatures in general.
Redness of the skin and slight appearance of whiteheads may be visible after treatment, but there is no reason to worry as this is a normal occurrence. As your skin will be vulnerable at this point, make sure to apply gentle serums and moisturizers and avoid using exfoliators and scrubs that will irritate your skin. You may even want to consider investing in hyaluronic acid masks to keep your skin hydrated.
Dermaplaning cost and pricing
Dermaplaning is an affordable treatment that ranges between $40 – $200 USD per session depending on your location and clinic. This includes the initial consultation and a tailored plan and treatment procedure.

At higher prices, the procedure will likely be done by an experienced professional, whereas with lower prices, you might expect a more novice trainee. Other times, pricing can reflect what is included in your session. For example, more expensive packages may also include an additional peel or a hydrafacial.
Dermaplaning Aftercare
Below our list of best aftercare tools and products for a healthy and safe aftercare process when finishing your dermaplaning treatments.
What should I apply to my skin after dermaplaning?
As discussed previously, aftercare is extremely important to your dermaplaning journey. You may want to invest in a few products, including sunscreen, cleansers, eye and skin serum, light and intensive moisturizers, barrier renewal creams, and any hydrating products that are gentle on the skin.
A good rule of thumb is making sure you have something to cleanse your skin, rehydrate and moisturize it, and protect it from the sun.
Some good aftercare products include ones with gentle formulas that are hydrating.
Neutrogena Hydro Boost
A classic hydrating gel-cream face moisturizer on the market, the Neutrogena Hydro Boost is a go-to for a fragrance-free cream for extra-dry skin. It contains hyaluronic acid to lock hydration in your skin cells for 24-hours.
Eau Thermale Avene Cicalfate Restorative Skin Cream
The Eau Thermale skin cream heals, restores, and protects, and is especially suitable for those who have gotten the dermaplaning procedure with the goal of reducing scarring.
Tatcha The Water Cream
Using anti-aging Japanese superfoods like green tea, rice, and algae, this cream will have you looking healthy, youthful, and hydrated.
Downtime and recovery
Dermaplaning doesn't require any downtime for recovery. Many people make appointments in the morning and go about their day straight afterward. You may experience some redness and sensitivity, but nothing that requires downtime like with other facial procedures. Recovery simply involves taking care of your skin with the post-treatment guidelines and recommendations and complying with healthy behaviors.
DIY At-Home Dermaplaning Alternatives
For some, dermaplaning can be costly, people may not want to go through a procedure at a medispa, or they may only have minor issues with their skin where they feel like they can practice dermaplaning at home.
However, professionals and trained estheticians are able to determine what works best for your skin, provide the best treatment and product tailored to you, as well as determine how many passes to go over the skin.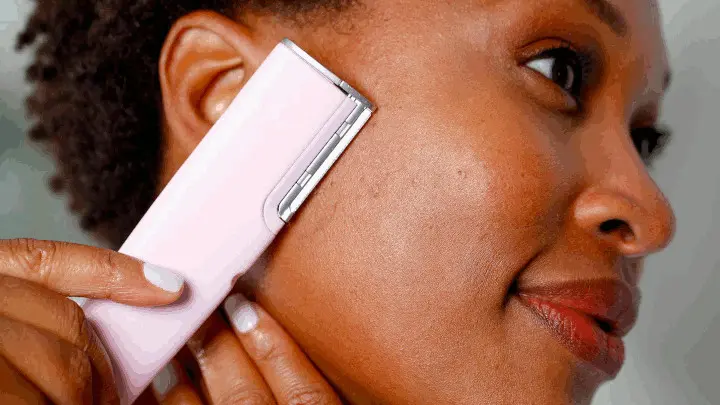 In addition to the process, estheticians and dermatologists have high-quality accessories and tools like LED lights and facial ultrasound machines that you won't be able to access at home. It might be worth it to have an initial consultation with a dermatologist to learn more about your skin so your home treatment becomes more effective.
Although going to a professional is recommended, there are still home dermaplaning tools that you can purchase in stores or online that will allow you to practice the treatment with no regrets. When it comes to dermaplaning at home, you can follow a similar procedure to that of which they use in clinics.
Firstly, ensure you have an effective and suitable dermablade and good skincare products available.
As in the steps for professional dermaplaning, prepare the skin by cleansing and patting dry, and while your face is damp, drag the dermablade over the areas of the skin to remove dead skin cells and peach fuzz.
Ensure your blade is parallel to the skin and drag down at a 45-degree angle.
Avoid any acne spots or skin areas that are inflamed or irritated. Then, follow up with a gentle moisturizing routine.
The best at-home dermaplaning tools
If you're looking for an effective at-home dermaplaning tool, below is a list of some of the most popular and most reviewed. Tools range from portable, to more chunky and easy-to-use, to ones that come with before and after skincare.
StackedSkincare Dermaplaning Facial Exfoliation Tool
Aesthetician developed and made for people to be able to practice facial exfoliation at home, the StackedSkincare dermaplaning tool boasts environmentally-sustainable qualities, a replaceable blade, and hundreds of amazing reviews. Reviews by consumers include 87% seeing an increase in skin plumpness and 78% experiencing faster acne healing. This sleek tool will make a great addition to your beauty kit.
Tweezerman Bright Complexion Facial Dermaplaner
For a more affordable option, the Tweezerman dermaplaner is user-friendly and ideal for beginners and those who aren't as beauty-tech savvy. Unlike the StackedSkincare product, this one has a thick handle that provides more control and three replacement blades that easily click-in.
Reviews talk about how easy to use the dermaplaner is and how it brightens complexion.
Spa Sciences SIMA Sonic Dermaplaning Tool
The Spa Sciences SIMA Sonic tool is an electric dermaplaner that pulses in order to help remove those pesky hairs and skin cells. If you're not so much a fan of manual tools, this electric one has a rechargeable battery and is portable so you can take it around in your luggage or bag.
The tool comes with seven single-use blades and three speed settings. Reviews report radiant, soft skin, and a smoother makeup application.
Dermaflash Luxe Dermaplaning Exfoliation & Peach Fuzz Removal Device
For a more comprehensive approach to home dermaplaning, you can opt for the Dermaflash Luxe 7-piece dermaplaning kit that includes a dermaflash device, a preflash cleanser, a postflash moisturizer, and four single-use exfoliating edges.
If you'd prefer to be provided with the skincare products in addition to the device and additional blades in one set, this device includes it all and uses a subtle sonic vibration to meet your dermaplaning needs. Reviews report intense exfoliation after the first treatment, reduction in wrinkle appearance, and better skin texture.
Michael Todd Beauty Sonicsmooth Sonic Dermaplaning System
The Michael Todd dermaplaning system is a more affordable option for dermaplaning sets. This spa-grade device is an award-winning device that comes with a pre-treatment cleanser, post-treatment serum, and a wireless charging dock.
It additionally offers three speeds and comes with eight single-use safety tips. Reviews talk about that summer glow and easy removal of peach fuzz.
Dermaplaning in Conclusion
Whether booking a dermaplaning appointment at a medispa clinic or practicing DIY dermaplaning at home, the main takeaway from dermaplaning is that exfoliating regularly is important to refresh the skin and keep it looking youthful and healthy.
Cleansing the skin to get rid of dead skin cells, oils, dirt, and other foreign particles allow you to rejuvenate your face and give it a smooth texture and radiant look. The procedure removes weeks of build-up and results can last up to a month. With great maintenance and care, however, you can extend results and prevent future build-up for up to six months.
Have you heard of dermaplaning or even considered undergoing the treatment? Let us know your thoughts or experiences down in the comments below!