Although we all dream of having smooth, firm, and tight skin, it's not something easy to achieve. The rules of nature are cruel, and it doesn't matter how hard you try–your skin's tautness and smoothness will decrease with age.
Sure, you can spend thousands on surgical skin procedures to remove fine lines and wrinkles and tighten skin, but what if you don't have that much money to spare or don't want to do surgery?
Can you still tighten and smooth skin without seeing your dermatologist regularly?
Fortunately, the answer is yes.
With some little adjustments to your lifestyle and easy cosmetic routines, you'll be able to take care of your skin effectively and slow down the aging process–more on that below.
How to Tighten Skin: Tips to Get Started
Before starting with expensive laser treatments, ultherapy, or micro-needling solutions, there are other solutions you can start incorporating into your beauty routine right now to tighten skin.
Yes, of course, there are creams to tighten your skin (and more on that below), but there are also more natural ways!
So sit tight for our tips to a tighter skin on your face and body. And if you like what you're reading, make sure to start with our face yoga exercise routine here, for a guaranteed younger look and tighter skin!
Change Your Diet
There's a saying that you are what you eat. And while it's a well-known fact that various foods can affect your physical and mental well-being, they can also significantly impact your skin.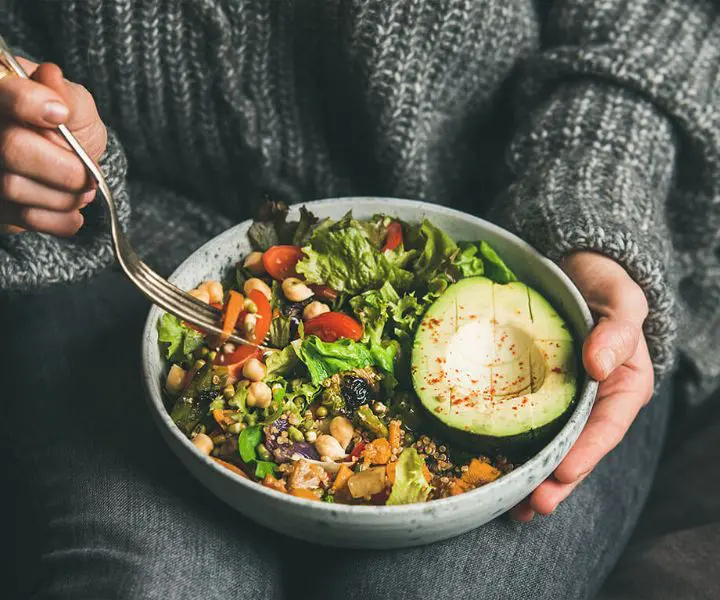 That's why to ensure your body gets all the nutrients it requires to help to tighten your skin, you should provide it with the right supplements and foods.
Best Skin Care Supplements to Tighten Skin
Before we get to the foods you should eat to help your skin, let's talk about which supplements you should consider taking to get the most out of your dietary change.
When it comes to that, three products are worth your time and money – collagen, vitamin C, and vitamin K. In addition, those who want to optimize their skin health from the inside out, may learn more about mobile IV therapy in Austin, which could provide a direct and efficient way to infuse your body with the necessary nutrients, supporting overall skin vitality and radiance.
Among these three supplements, though, the best one is collagen. In fact, it's your best choice when battling the effects of time, as collagen is the main building block for your ligaments, hair, muscles, and of course–your skin.
Collagen is what's keeping your skin tight! 
The best thing about collagen supplements is that they are very versatile. The best way to take collagen is definitely in powder form because you can add it to your smoothie or to any of your favorite foods.
Collagen powder has all the collagen proteins reduced into shorter peptides, which makes the absorption of collagen so much more efficient!
It sure beats the old-school way of ingesting collagen, like bone broths or aspic. 
Foods for Healthy Skin
Supplements are not all, though. Of course, they can help to stimulate collagen production, providing a fantastic addition to your skincare routine. Its core, though, should be your diet.
When it comes to that, studies show that eating antioxidant-rich foods may have the most significant effect on your skin. With that in mind, you should add to your diet:
Spinach and other green leafy vegetables
Carrots, apricots, and other yellow fruits and vegetables
Beans and peas
Tomatoes
Nuts
Salmon and different types of fatty fish
Besides adding these foods, make sure you get rid of processed foods rich in carbohydrates and unhealthy fats, as they all promote skin sagging and aging.
Use Firming Creams to Tighten Skin
Using a firming cream is an obvious solution for sagging skin on the face, neck, and any other body part. However, with so many cosmetic creams on the market, it's challenging to pick the best one.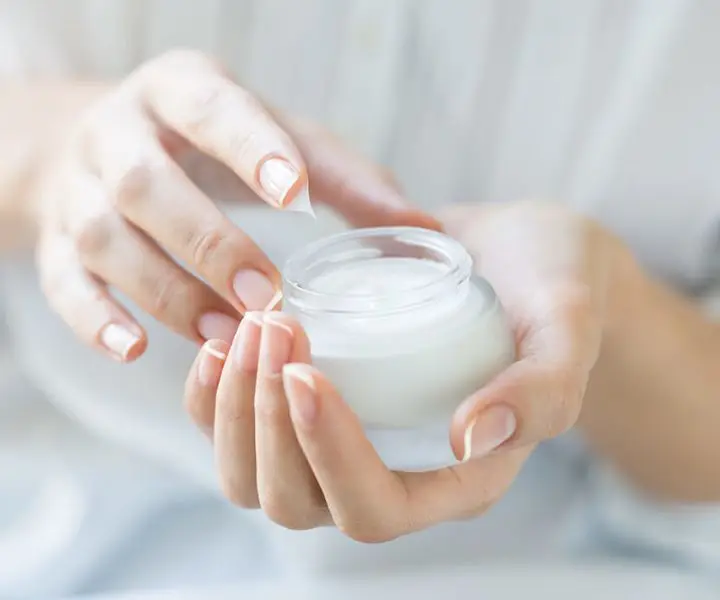 As a rule of thumb, you should always buy ones with natural skin-tightening ingredients. For instance, many dermatologists recommend creams containing retinoids. These are chemical derivatives of vitamin A and are well-known for their skin tightening properties.
Another thing is to pick only scientifically backed creams from respectable manufacturers. Many companies claim to be the best, whereas only a few of them are reliable and worth your money. Below you can find our favorite skin tightening creams for your face:
Once you consider your options and buy what you believe to be the right cream, make sure you use it properly.
Read the instructions carefully and consult your dermatologist if something seems unclear to you. After all, you want to give your skin a good treatment and it only deserves the best skin tightening cream for the body.
Perform a Chemical Peel to Tighten Skin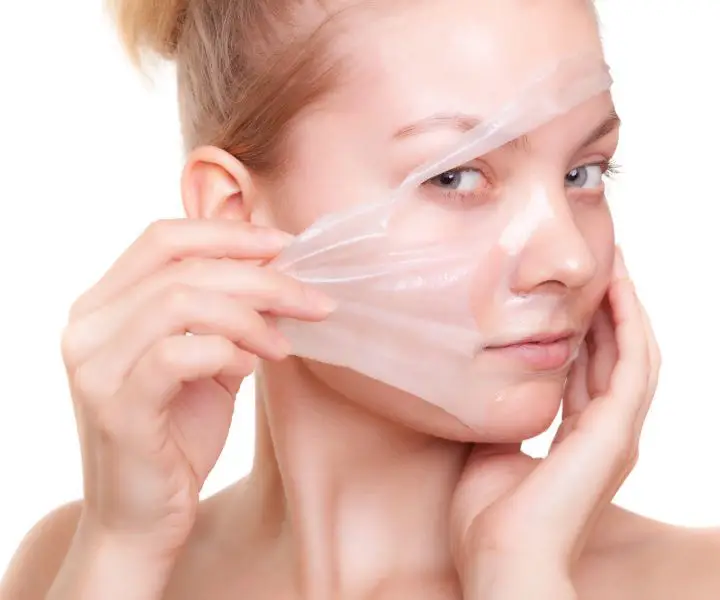 A chemical peel is a fantastic way to strengthen your skin and improve its appearance and health. Among its many benefits, we can name:
Facial rejuvenation
Eliminating acne
Unclogging pores
Brightening skin tone
Reducing the depth of wrinkles and fine lines
Considering all that, a chemical peel seems like an answer to all your problems. There's a catch, though. Choosing the right peel can be tricky. Basically, there are three peel types you can choose from–superficial, medium, and deep.
The first two are perfect for minor skin problems, whereas the third option is well-known for its anti-aging properties. The best idea is to use superficial and medium peels regularly, and the deep one only extreme cases and with great caution.
The best thing, though, is that you do a chemical peel yourself. However, it might be the right idea to consult a professional first. With the wrong peel, you may damage your skin instead of treating it.
Exercise More to Tighten Skin
You may think that exercise and skin health aren't related, but it's quite the opposite.
Let's say you want to lose some weight before the summer. Great goal, but did you know that weight and fat loss often results in loose skin?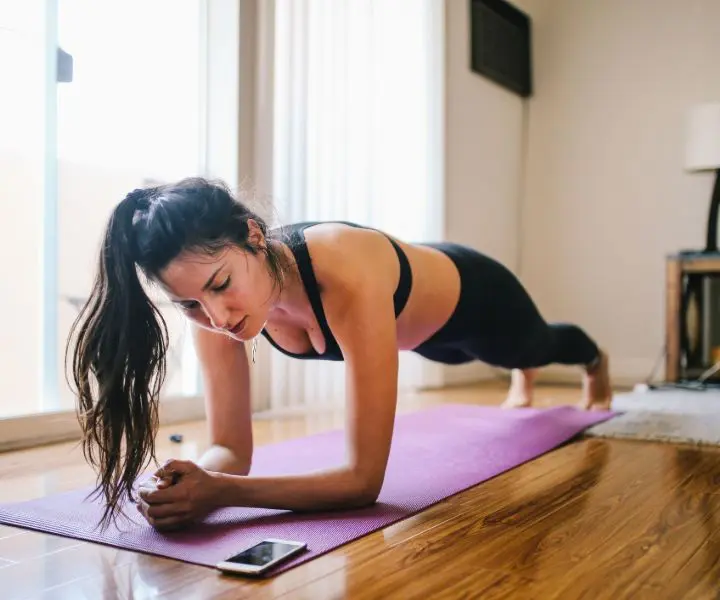 It happens when fat distends skin for a long time. Because of that, rapid weight loss may cause your skin to lose its ability to shrink. To avoid that, you should replace your fat with muscle, and there's only one way to achieve that–regular exercise.
Building muscle through weight training will help you decrease loose skin and ensure your skin looks smooth and tightened when you go to the beach.
Home-Made Skin Care Products & Treatments to Tighten Skin
Using creams and supplements is a fantastic way to provide your skin with almost everything it needs. However, if you want to make things even more effective, you should also look into posher treatments that will make your face and mind feel rejuvenated.
Of course, we're not telling you to spend your hard-earned money on ultrasound or laser treatment. All you need to do is find some time and use things you have at home to tighten your skin.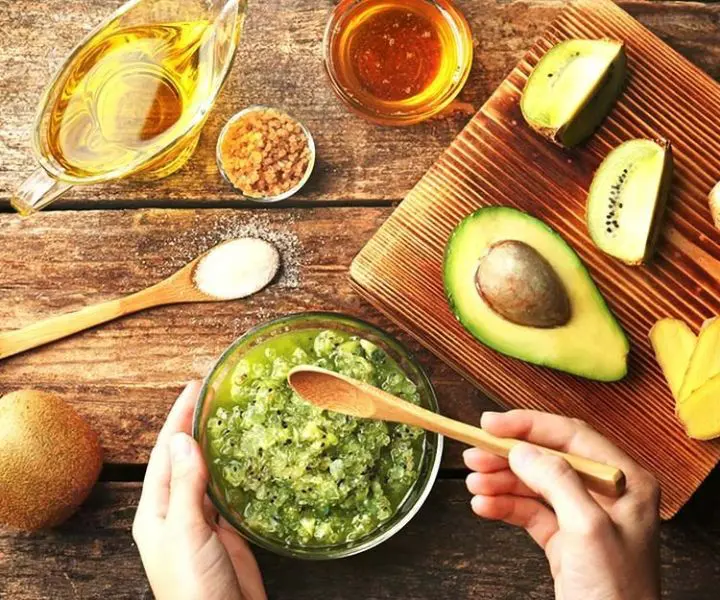 Among the most effective at-home skin tightening treatments, we can include:
Using milk compresses
Creating a home-made avocado mask
Using a clay and hemp oil mask
Besides these treatments, you should also follow a few rules when taking care of your skin. For instance, ensure you drink enough water and avoid exposing your skin to chemicals, such as alcohol or tobacco.
Perform a Skin Detox to Tighten Skin
Just like any other body organ, your skin requires regular detoxification. The abundance of toxins can significantly increase the skin's aging, including fine lines and sagging skin.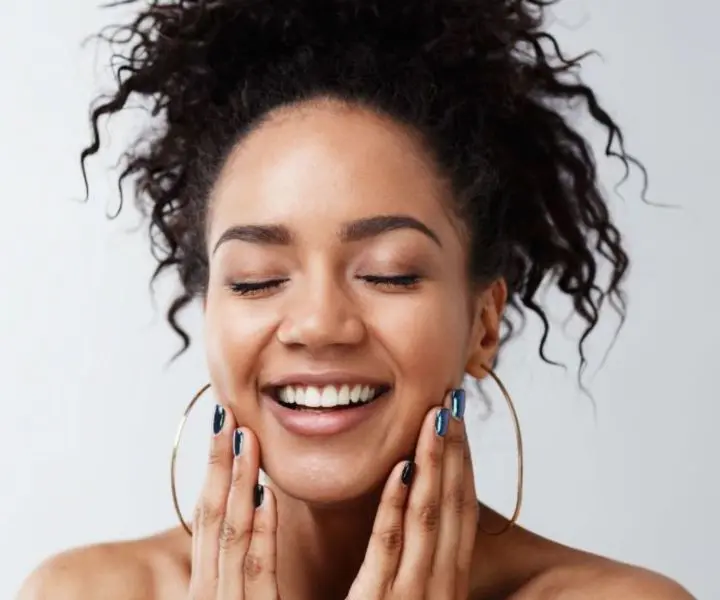 With that in mind, you need to create a routine to eliminate dead skin cells, impurities, and toxins. Regular detoxification treatment will brighten your skin, ensuring it stays smooth and tight.
To detoxify the skin, you should:
Double-cleanse
Hydrate your skin
Eliminate bad habits, such as smoking
Cut down on sugar
Limit bath time
You can also consider drinking detox beverages if you want to get immediate results. Keep in mind that detoxification will not only improve your skin tone but will also ensure you feel younger and more energetic.
Tighten Skin Through Massage
Massaging loose skin is a great way to increase blood flow and evoke a skin tightening response. One study discovered that there's a relation between massaging and cream usage. It says that regular massage can amplify the positive effect of the cream!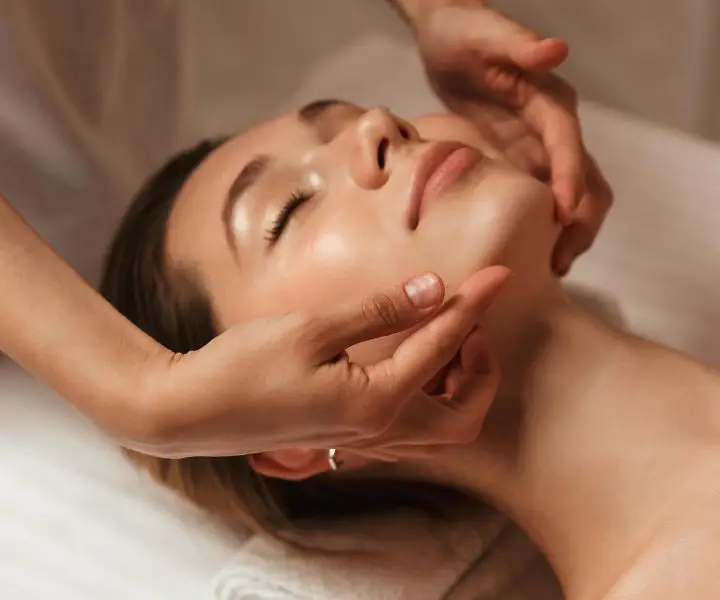 You can even go one step further and use a hand-operating oscillating massage device. You can also consider using salt or sugar scrub to increase blood flow.
That's not all, though. Massaging your face, neck, and chest may also help you deal with acne, wrinkles, or other skin conditions.
Sit Tight and Tighten That Skin!
As you can see, there are many ways to avoid surgical skin tightening treatments. Of course, that doesn't mean that you should avoid seeking medical advice at all costs. Sometimes, paying a visit to your dermatologist's office is necessary.
However, if you wish to avoid expensive skin-tightening procedures, considering the non-surgical cosmetic treatments we've mentioned above should do the trick.
Use firming creams, exercise, and take supplements like collagen and elastin to give your skin a proper treatment. Create a daily skin tightening and moisturizing routine and stick to it.
It may take some time before you see the results, but it's your only way to achieve your goal without a surgical procedure. 
Keeping smooth skin without seeing your dermatologist is possible, but it requires time and dedication to make it work. The only thing to remember is to stick to a good routine!