Lip plumpers are an inexpensive way of obtaining fuller lips in an instant. Wouldn't it be amazing to have an Angelina Jolie lookalike lips without any needles?
Lip enhancements have taken the realm of the beauty industry by storm, thanks to the Kardashian-Jenner clan, particularly Jenner.
Now, you can get the chance to magnify your lips while evading those sharp needles and tormenting surgery. Before deciding to get lip surgery for a sexier look, why not consider a cheaper option?
If you don't have enough budget for these procedures then it is only essential to find other ways. There are now a lot of products that you can use instead of going under the knife.
It even costs less compared to cosmetic surgery. Although the outcome may not be long-lasting it's only a matter of proper maintenance.
Best Lip Plumpers Reviews
By applying lip plumpers to your lips, you can look sexier. The trick is to buy a brand that effectively works. With so many products to choose from, how will you know which one is the best? Well, that's why Beautified Designs is here!
Idol Lips Plumper
With Idol Lips Plumper, you can have sexier fuller lips which can give more confidence and energy. After applying this product, your lips will plump instantly in just a matter of seconds. You can enjoy having well hydrated and well-moisturized lips. This is an excellent product to buy since it uses the latest technology and very affordable without any painful side effects.
Pros:
It contains effective moisturizing ingredients which can make your lips fuller. The complete list of its ingredients can be seen on their official website.
Cons:
Idol Lips Plumper is a bit costly, however, if you want to have fuller lips then it's just a small price to pay.
Apply it gently on your lips, at least one to three times per day. The effects will vary depending on the characteristics of your skin.
LipFusion XL Plumper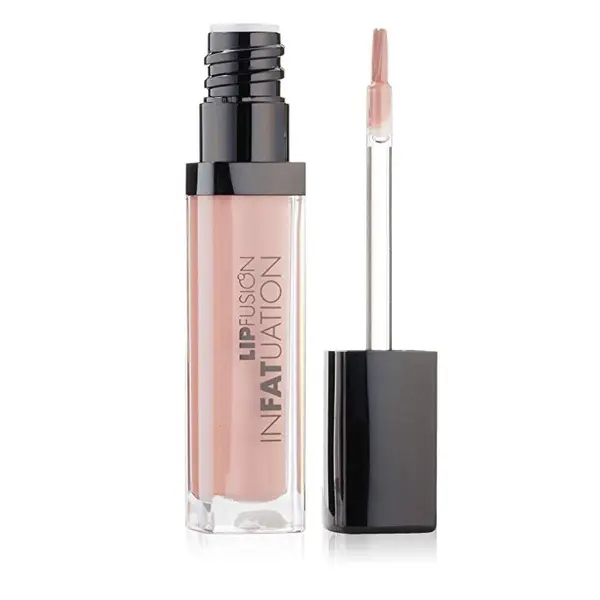 LipFusion XL Plumper has a spearmint flavor and contains collagen microspheres. It uses micro-injected collagen technology to keep your lips well hydrated. You can enjoy your fuller lips for 48 hours without any discomforts. It is available in seven colors to suit your taste.
Pros:
To use this product effectively apply it at night and wake up to intensely plumped lips in the morning.
Although you can also use it during the day by applying it under your regular lipstick.
It comes from a reputable company and uses an advanced lip plumping technology.
LipFusion can smoothen fine lines and hydrates lips.
Cons:
It costs more compared to other products, however, this company donates $1 from each item to charity.
This product has no money back guarantee.
The company's website does not provide any information regarding clinical studies, customer reviews and FAQ's.
LipFusion XL Plumper is a bit expensive, however, it gives you more value for your money since it actually works. Although, it might not be as effective as lip injections, yet it gives you fuller lips for a limited time. LipFusion consists of moisturizers that can condition and soften your lips over time.
Lips Plus Ultimate Lip Plumper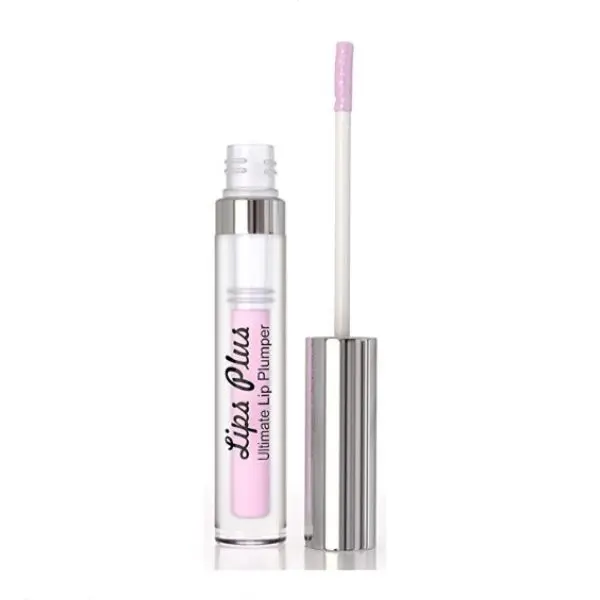 Lips Plus Ultimate Lip Plumper contains the essential oils needed for making your lips soft and smooth in an instant. Its serum is made of safe ingredients that gradually pull moisture into the lips, creating a full and hydrated pout. The all-natural ingredients work together to smooth lip wrinkles and reinvigorate dry, cracked lips for good. If you want a fuller yet natural-looking pout, then the Lips Plus lip plumper tool is the perfect addition to your beauty routine.
Pros:
The subtle strawberry scent will draw you in, but the results will get you hooked.
Notice visibly plumper lips in just 14 days.
Cons:
This product should not be used more than 3 times daily.
Although the active ingredients of Lips Plus Ultimate Lip Plumper are clearly explained on their website, it is still valuable to recognize any clinical evidence. It is safer to use compared to cosmetic injections, however, the result is not long-lasting.
Duwop Lip Venom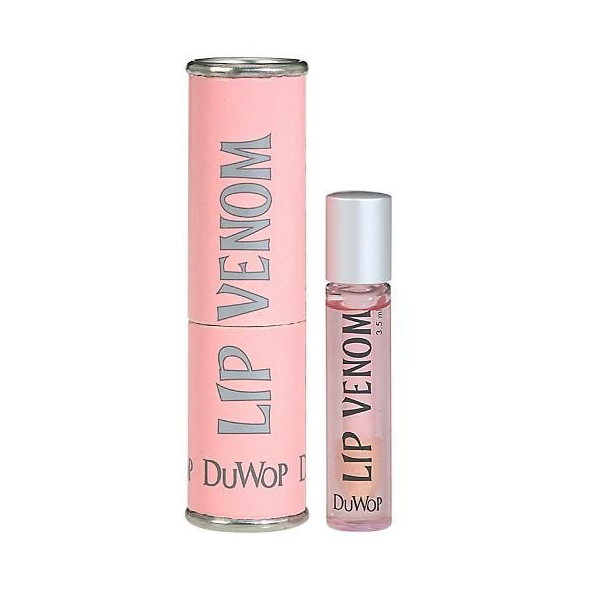 Duwop Lip Venom is the pioneer lip plumper being launched in the market, setting the standards for other brands. It contains jojoba and avocado oils which can make your lips graceful, smooth, well-moisturized and shiny. Other ingredients include cinnamon, sunflower oil, ginger, and green tea. This is an affordable way of having fuller lips. It will not change the natural color of your lips, additionally, it can make it shinier. This is something that you cannot obtain from your lipstick. You can also enjoy a long-lasting effect.
Pros:
Duwop Lip Venom contains wintergreen, cinnamon and ginger oils, which can enhance the size and natural skin tone of your lips.
It is very affordable.
It comes with a 30-day return policy.
Cons:
This product can possibly irritate the lips.
Duwop Cosmetics is not a well-established company.
There is actually no evidence that Duwop Lip Venom is the pioneer lip plumper on the market. Also, there is no clinical proof that this product actually works. Nevertheless, users claim that it did create a bit of fullness and enhanced the natural color of their lips.
Too Faced Lip Injection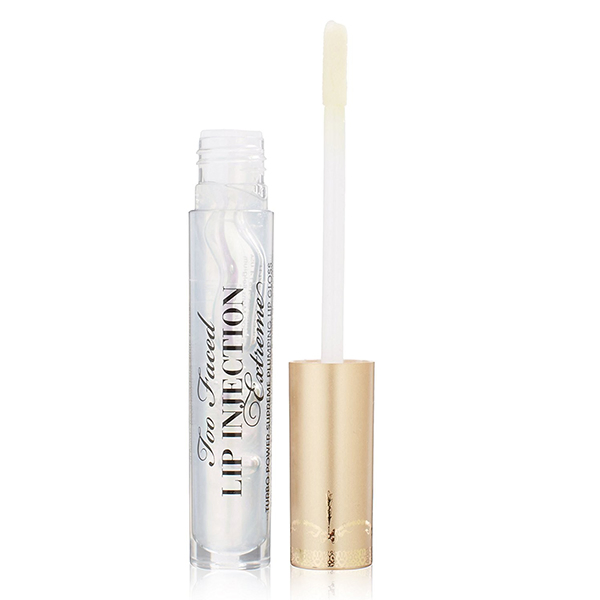 Too Faced Lip Injection Extreme plumps lips effectively, giving you a sexier look! It contains natural Vitamin E which can boost blood flow and oxygen, making your lips look fuller and plumper. The collagen can provide a long-lasting effect.
Pros:
It can give you a long-lasting effect.
This lip plumper works right away after applying it.
There's no need of applying it over and over again since this serum will rehydrate.
It is paraben-free and vegan-friendly.
So far, Too Faced Lip Injection Extreme has no reported negative side effects.
Based on customer reviews, this product is absolutely worthy of your investment. It is a great moisturizer and has a mild scent too. For some, they have considered this lip plumper as a part of their daily routine.
Sexy Mother Pucker Lip Gloss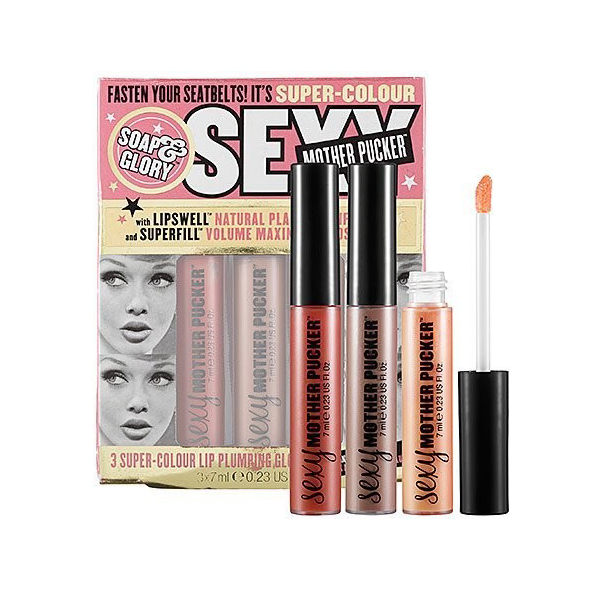 Sexy Mother Pucker Lip Gloss is a best-selling product in Britain. It is a product from Soap & Glory, which rose to fame after introducing this lip plumper. Essentially, it can make your lips look plumper, however, you might feel a bit of irritation.
Pros:
Sexy Mother Pucker Lip Gloss is very affordable and offers quick results.
Most users claim that this product actually works.
Cons:
It contains several chemicals which may cause adverse side effects such as irritation, particularly if you have sensitive skin.
Sexy Mother Pucker Lip Gloss can be used twice a day or more or as needed. Before applying, make sure that your lips are clean and dry. It would be great if you won't use any other products on your lips in order to enjoy its utmost effect.
Sexy Mother Pucker Lip Gloss is an excellent product so you should give it a try. According to its users, it actually works, however, it's not suitable for anyone, especially for those who have sensitive skin. It may also cause allergic reactions since it contains different kinds of chemicals. Therefore, you must be very careful when using this product and always check the reviews.
Physicians Formula Plump Potion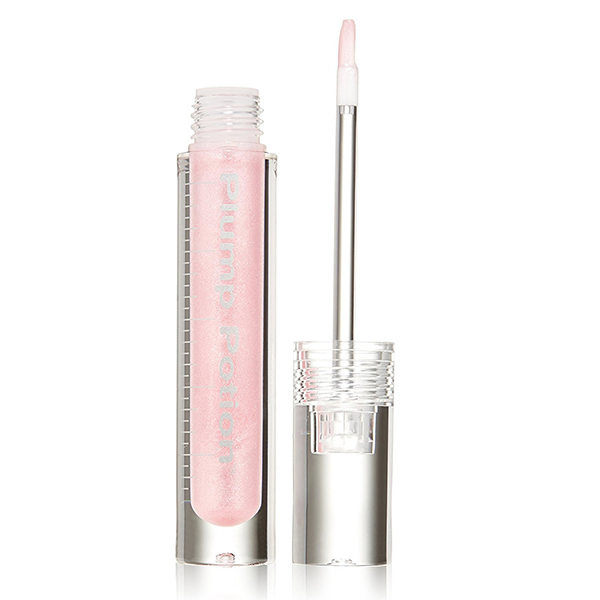 Needles are not the only solutions for fuller and plumper lips. Physicians Formula Plump Potion contains a mixture of active tri-peptides that can pump your lips while making it look shinier. Additionally, this serum can minimize fine lines when used regularly. Thus, aside from having plumper lips, you can also look younger.
Pros:
It works in less than 60 seconds after applying it on your lips.
Physicians Formula is a well-recognized company.
This product is affordable and hypoallergenic too.
Cons:
There are no clear explanations with regards to its formulation.
Physicians Formula Plump Potion is one of the most affordable products on the market today. Its ingredients can effectively make your lips fuller, however, it is still unclear how long the effects can last.
The Lip Slip by Sara Happ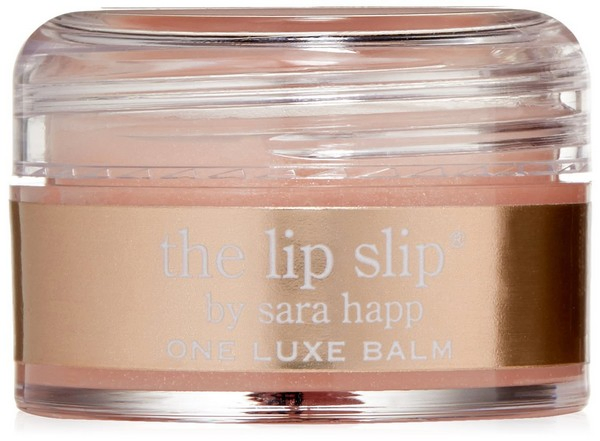 The Lip Slip by Sara Happ is an excellent mask that you can add to your daily bedtime beauty routine. It is comprised of jojoba seed, beeswax, sweet almond, and castor seed oil which can do more aside from making your lips look more lustrous.
Pros:
The results can be achieved in an instant.
It can effectively hydrate your lips.
It's best to use before bedtime so you can wake up to a fuller and plumper lips.
Smashbox Cosmetics O Plump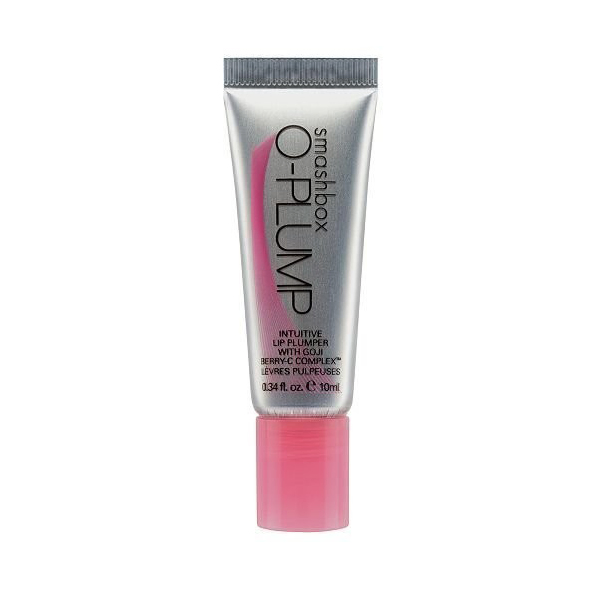 Smashbox Cosmetics O Plump contains Pomegranate seed and avocado oil that are effective in revitalizing your lips making it look perfect in a smooth shade of pink. First, this lip plumper will glide cleanly then it will react to your particular type of skin.
Pros:
It will generate a unique color on your lips.
There's no need for applying lipstick anymore.
It has a cinnamon flavor and has a glossy finish.
This lip plumper can moisturize your lips effectively.
Cons:
Some users dislike its cinnamon taste.
It will wear off briskly, therefore, you have to apply it more often throughout the day.
For some, they find it a bit sticky.
Simply put, you can achieve a unique shade that's completely your own.
Dior Addict Lip Maximizer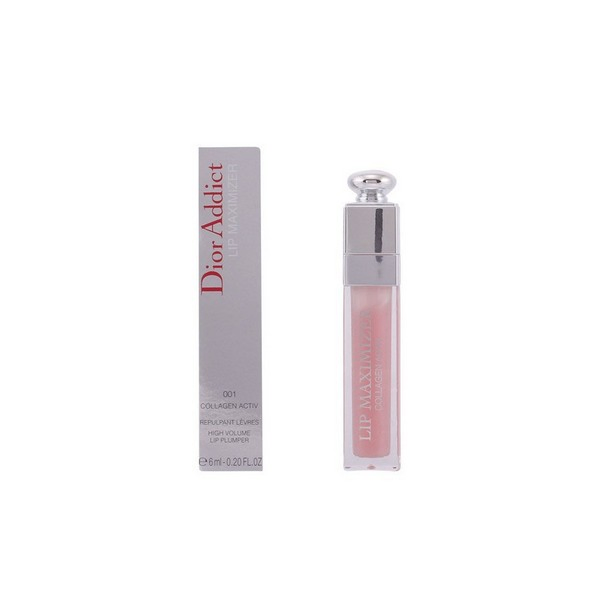 For an instant plump, while you're on the go, Dior Addict Lip Maximizer is the best choice. The sparkling gloss can hydrate and enhance your lips rapidly. Use it when heading out the door and don't forget to throw it in your bag in case you require any touch-ups.
Pros:
This product comes from a well-known luxury brand.
It offers immediate and long-lasting results.
Aside from making your lips plumper, it can also smoothen and moisturize them since it includes marine-based fillers and hyaluronic acid.
Cons:
It is not suitable for people who have sensitive skin since it can cause some irritation.
For optimal results, you can use it twice a day, yet you can also use it when needed. Be sure to apply it on dry and clean lips.
Lip Plumpers: Find the Best Product That Works
Undoubtedly, there are several things to consider in choosing effective and safe lip plumper.
Lip Plumper Price – For some people, this is definitely their highest priority. The best lip plumpers can be bought at a reasonable price, however, it's still great to get the best value for your money.
Lip Plumper Ingredients – If you have sensitive lips then avoid products that contain irritants that may be too harsh on your lips. Lip plumpers that contain Shea butter, vitamin E or natural oils are effective in moisturizing and safeguarding your lips from harmful elements.
Reviews on Lip Plumpers – Always scan reviews in order to learn about the different comments of the users. Choose a brand that gained a lot of positive reviews from customers.
The best lip plumpers exquisitely add volume and shape to your lips. While bad lip plumper can make your lips flaky, red and feels like its burning. Accordingly, if you choose non-surgical lip plumpers then there's only a minimal risk involved. Here, we will give you the best lip plumpers so you can get a worthy product for your lips. With these excellent products, you can pump up your pucker instantly!
Which Lip Plumper Works Best?
If your full, luscious lips have started to become thinner then don't be dismayed since you are not alone. There are several products that can give you fuller, healthier and more appealing lips. In order to find out which one is the best, watch this!
In choosing lip plumpers, you have to make sure that it is effective and safe so that you will not be wasting your money. Also, you have to check if its completely free from any side effects since there are some products that contain harsh ingredients that may result in allergic reactions and irritations. In order to have youthful skin, use the best moisturizers for your face.