The team here at Beautified Designs knows how important hair is. A haircut or style can make or break a look, and there are so many cool ideas to experiment with! Every suffered from hair envy?
When you're seeing somebody with the thickest, longest, and most voluminous hair? Have you wondered how they get their hair like that?! Well, we will let you in on a little secret… They are probably using clip-in hair extensions!
Clip-in hair extensions have been used for decades and allow you to change up your look easily, and gain length and volume within minutes.
But what exactly are they, how easy are they to use, how to apply clip-in extensions and what are the best hair extensions available right now? Guess no more because we've put the ultimate clip-in hair extension guide together so you will feel comfortable using them!
Clip-in Hair Extensions Explained
Clip-in hair extensions are a form of hair extensions that are easy and simple. With these, you don't have to spend a fortune at the hairdresser's time and time again for extensions, and you can change your look much more often!
Clip-in hair extensions come with clips attached to the hair wefts meaning that you can put them into your hair yourself and experiment with them to get your dream look.
They are so easy to work with and there is such a variety of them. From natural to synthetic hair, and an amazing range of colors and styles, there really is something for everyone when it comes to clip-in hair extensions!
So, what are the best clip-in hair extensions out there to inspire you to change up your look in 2021?!
Clip-in Hair Extensions List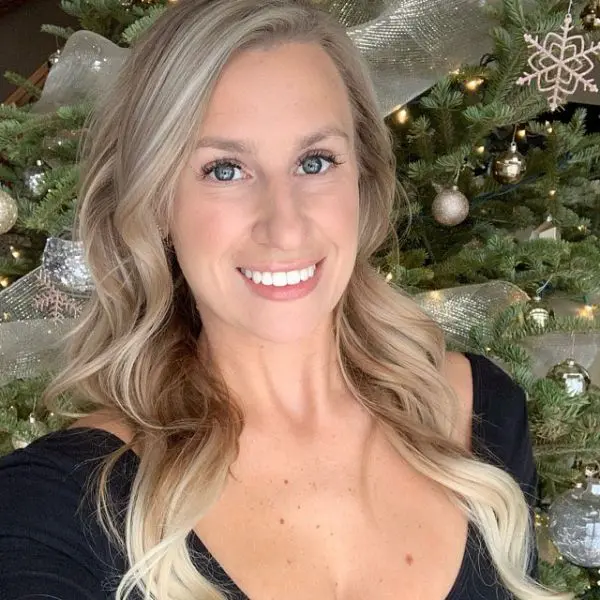 5 best Clip-in Hair Extensions Reviewed
As you can see, there are so many fantastic clip-in hair extensions available right now. There really is something for everybody, no matter their style, hair type, or color. But what are our top 5 clip-in hair extensions? Without further ado, here are our favorite picks of clips!
Best Ponytail Hair Extensions: Drawstring Ponytail Extension by N NAYASA
This synthetic ponytail hair extension looks amazing and it feels like human hair. It has long, luscious, thick hair that is lightweight and does not pull at the natural hair and head. It is 24 inches long and instantly adds a whole load of glamour to any look.
The strap on the drawstring is adjustable so you can get the perfect fit, and there are a few clips to secure the ponytail extension into place. It stays in place all day and night, so you don't have to worry about having to fix it mid-event. It is really easy to take care of, you just wash it by hand. We can't believe it isn't human hair, it looks incredible!
We love the range of colors that the ponytail comes in, it means that it is so much easier to match the ponytail extension with your natural color.
Best Synthetic Clip-in Hair Extensions: Synthetic Fiber Double Weft Soft Hair by Sué Exquisite
These double weft clip-in extensions give you longer, thicker hair in seconds and looks completely natural. They are perfect for those of us with thin hair who are in need of a little boost! They blend in with your natural hair beautifully and have a wonderful luscious shine.
Customers are raving about how these hair extensions look real, and we have to agree! Plus, they are easy to put in and will stay in place for long periods of time.
They are heat resistant, but it is advised to use straighteners and curlers on them only with a very low heat. This means that they will stay strong for longer!
Best Clip-in Curly Hair Extensions: Wavy Remy Clip in Hair Extension by EIAKE
We love this curly clip-in hair extension because it is soft with high-quality natural hair. It looks amazing and gives your natural hair a fuller and bigger look, blending in easily with the rest of your hair.
It can be washed, dyed, and cut without shedding and damage. This means that you can modify the hair extension to create your perfect hairstyle! You can buy this product in a range of lengths and it comes it a very dark brown color.
The clip-in extension has a lot of little clips allowing you to secure it in place easily. It will hold in place for as long as you need it to and will stay looking fantastic all day.
Best Straight Clip-in Hair Extensions: Halo Human Hair Extensions by Sunny
This range of clip-in hair extensions by Sunny are made from 100% real human hair. They are strong, durable, and long-lasting, meaning that this product is an investment piece. The hair is really soft and looks great!
It is fixed in place with wires and clips meaning that it is extra secure and the wire is adjustable. The halo weft width is ten inches and it comes with extra wires and clips so you can alter the extension to make it as comfortable and secure as possible.
The product can be dyed, curled, and straightened. Washing the hair extension is really easy and it will not tangle or shed. Beautiful top-quality hair, with a whole range of colors to choose from.
Best Kinky Clip-in Hair Extensions: Clip-in Human Hair Extensions by Lovrio
The hair used for this product is 100% untreated, naturally curly human hair. The texture is beautiful and comes in a dark brown-black shade. They blend perfectly with natural hair, giving your look a boost!
The product can be ironed or curled, meaning that you can alter the style if you wish. These clip-in hair extensions are durable and lightweight and really comfortable to wear. In order to keep the hair soft and luxurious, be sure to condition the hair at least once a week. This will bring the shine back if it is fading. Apart from that, this product needs minimal maintenance and will stay looking fab for a long time.
Clip-in Hair Extension Before and After
We love to see the before and after pictures of clip-in hair extensions, and here are a few of our favorites. These stylish people are giving us so much hair inspo right now!
We love these before and after pictures from Lilac on Amazon. She bought the Sunny halo hair extensions and dyed them to suit her bold style. It looks incredible and shows us all the cool things that we can do with clip-in hair extensions!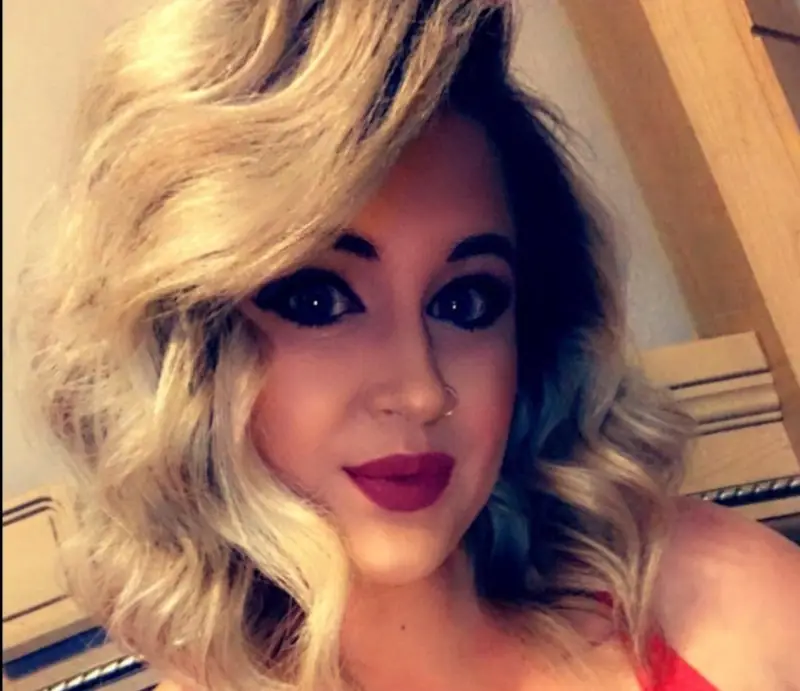 These before and after pictures from Taya Bishop on Amazon look incredible! We love how luscious the hair looks and how they blend in so well with her natural hair. She bought the halo hair extensions by Sunny and has styled them amazingly.
How to Apply Clip-in Hair Extensions
One of the great things about clip-in hair extensions is how easy they are to put in. Simply follow these steps to achieve your hair goals.
First, gently brush your natural hair to make sure there are no knots or tangles. Then, take your clip-in hair extensions and brush them through, too.
Next, separate your hair horizontally, pinning the upper half up onto the top of your hair.
Take the clip-in hair extensions and clip them onto your natural hair by the roots. Clip them along the horizontal line where you parted your hair.
If you are adding more than one hair extension, let a small portion of your hair down, again tying the rest of your hair up onto the top of your head.
Add the next hair extension along the new horizontal line.
Let all your hair down and comb through, styling the hair how you wish.
Questions on Hair Extensions
Do you still have some worries and concerns about clip-in hair extensions? We have answered the top questions about this style of hair extensions so you know exactly what they are all about! If you have any more questions, feel free to get in touch.
Do clip-in hair extensions damage your hair?
Clip-in hair extensions are super cool and look fantastic, but they are designed to be used for occasions and not every day. One-off usage of clip-in hair extensions will not damage your hair, but if you use them every day they will pull at your hair and you may find yourself with bald spots! This is because clip-in wefts are pretty heavy and will tug at the natural hair it is clipped onto.
So, clip-in hair extensions can damage your hair if you overuse them. But, they are great for one-off wear if you are looking to glam up your appearance!
How long can you use clip-in hair extensions?
A lot of clip-in hair extensions are designed to last all day and night without any issue. However, if they start tugging or pulling at your natural hair, you should remove them. Also, never forget to take them out before you go to bed.
How do you clip hair extensions in?
It is really easy to clip in hair extensions. You simply tie part of your hair up and clip the extensions onto your natural hair. This means that they are secure and hidden under your natural hair.
Can you sleep in clip-in hair extensions?
You should never sleep in your clip-in hair extensions as your natural hair will be pulled and tugged. This will cause damage and your hair might get tangled with the extensions.
Can I shower with clip-in hair extensions?
It is best to take your hair extensions out when you are showering as this means they won't get damaged by the water and products that you are using in the shower.
Can you swim in clip-in hair extensions?
It is not a good idea to swim with clip-in hair extensions as the chlorine and other chemicals in the water will damage the hair. Swimming with hair extensions will also cause them to tangle with your natural hair, causing tugging and damage.
How much do clip-in extensions cost?
One of the best things about clip-in hair extensions is the low cost. You will most definitely find clip-in hair extensions for your budget, whether you want to keep things cheap or splash out. You can purchase clip-in hair extensions for as little as twenty dollars, but most options are in the forty to eighty price range.
Remy human hair extensions are usually more expensive than synthetic or non-remy human hair extensions, but you are paying for the quality. It is really up to you, your needs, and your budget in regard to how much clip-in hair extensions cost.
Which Clip-in Hair Extensions are Your Favorite?
The hair extensions available right now are so inspiring. The range of colors, hair types, and styles means that there is something for everybody. We love how natural these hair extensions look, it is truly amazing that you can't tell they are clip-ins. With these extensions, there is no need to spend hundreds at the salon to get your dream hair. You just need to clip in extensions!
What are your favorite clip-in hair extensions, and how do you choose to style them? Perhaps you like to dye your extensions bright colors. We are a bit obsessed with these incredible pink hairstyles right now! Or, maybe you love to plait your hair extensions or wear them as a cute braided up-do.
However you style your hair extensions, we know that you look fabulous! And we would love to hear from you in the comments below so don't hesitate to leave a comment!