Want to change your hairstyle but don't know where to start? Why not let the cosmos choose your new hair? Your zodiac sign tells a lot about your personality, especially the way you choose your outfits and hairstyle.
Because your characteristics are dictated by the alignment of the heavenly bodies, we're here to talk to you about what your hair and zodiac say about you. Without further ado, here are the best hairstyles for your zodiac sign!
Best Haircuts for your Zodiac Sign
Check out the best hairstyles below to try based on each of the twelve horoscope signs!
Aries Hairstyles
Aries never leave their homes with a bad hair day. They may always be busy, energetic, and on the go, but they will take their time just to look their best. Their locks are sleek and healthy as always, and they probably lost a few hours of sleep just to achieve that!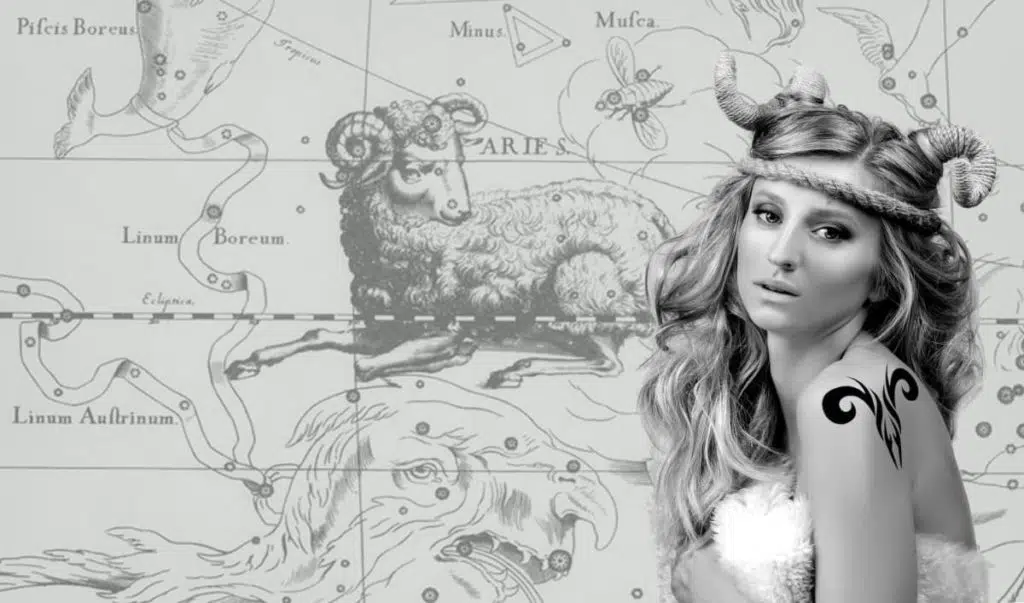 As the fiercest sign, they like doing things their own way. Aries is direct and competitive. They will experiment with new hair colors and hairstyles because they are not weighed down by the freedom of choice.
But despite this boldness, they may be able to experience disappointment. They will be bothered by the fact that their workplace does not allow such a hairstyle! If confronted, the Aries will not back down. They will prove that they can still be professional with green hair.
Taurus Hairstyles
Taurus men and women are one of the most kind-hearted yet brave signs. People may think that the sign has a "signature hairstyle" but it's not necessarily the Taurus' favorite hairstyle. They simply put their hair in a bun every day because they like consistency and uniformity.
Because Taurus women are loving, reliable, and practical, a layered cut that is long enough to be put in a bun will suit them. Meanwhile, Taurus men just get the same clean haircut every other week. Both males and females are not high-maintenance!
If a special occasion comes, the Taurus does not spend a lot of time styling their hair. They can just curl the ends, apply hairspray, and they are good to go. And if you're looking for a specific hairstyle to attract a Taurus man, they find the "Au Naturel" look the most attractive.
Gemini Hairstyles
The Gemini thrives in an ever-changing environment. They embrace changes in their fashion and hairstyle too. Because they are flirty and young, they can get artistic. You'll see them rocking atomic pink hair one week then ultraviolet the next.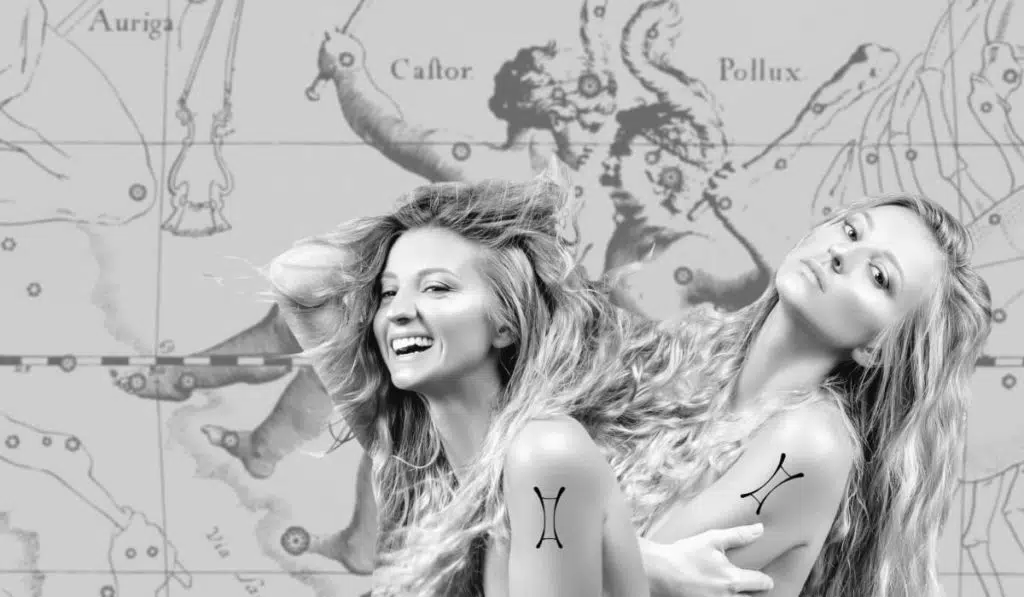 Fashion colors are common among women, but the Gemini man will not shy away from trying these trends. They may pair their platinum white hair with a business casual cut so that they look good in the office and at parties.
What's amazing about the Gemini is that their hair never gets damaged despite all the bleaching, chemical treatments, and hair dyes. They manage to maintain the health and integrity of their hair, which is what keeps them young.
Cancer Hairstyles
Cancers are the perfect combination of materialistic and spiritual. As reserved and sensitive individuals, they like accentuating their femininity through a ponytail.
When they feel down-to-earth, a low ponytail will do. But if they feel passionate and confident, an Ariana Grande-like high ponytail with hair extensions is the peg.
The Cancer man likes keeping his hair long so he can also put it in a ponytail. It reminds him of being young, gentle, and innocent. However, he needs lots of styling products for his long locks. He may also get lazy to maintain it.
Leo Hairstyles
Leos are fierce and proud. They know how to stand out from the crowd without little to no effort. A permanent hairstyle that doesn't need much styling is important to them. And what better way to resemble a lion than to get lusciously curly hair that frames their beautiful faces?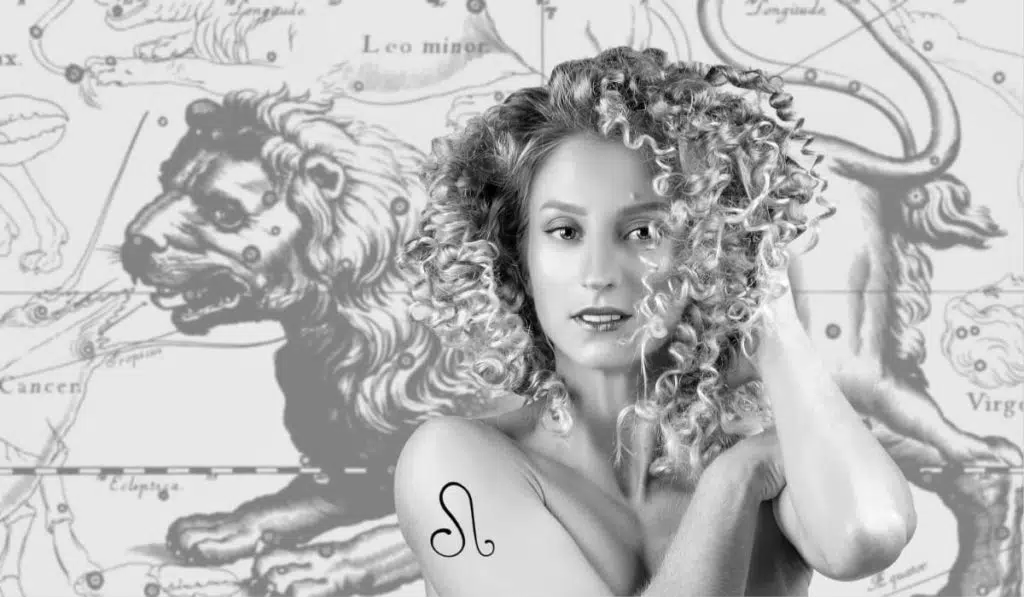 The Leo is the type to get their hair permed so that they don't need to get up an hour earlier just to curl them in a wand every day. But they also like to invest in tools that pamper their hair every week.
Leo men typically have thick hair like lions. No matter what kind of haircut they get, they always prioritize volume. They tease their hair and apply mousse to keep it shiny, thick, and roaring.
Virgo Hairstyles
Virgo men and women look put-together and gorgeous no matter what kind of haircut they get. Because they are intuitive and perfectionistic, you'll catch them with short hair to complete their smart personality.
They never let their hair grow beyond their shoulders. The logical Virgo understands that long hair is more prone to split ends and damage. A longer hair also feels hot, especially when they move a lot to work. So the Virgo regularly books appointments at the salon for a cut.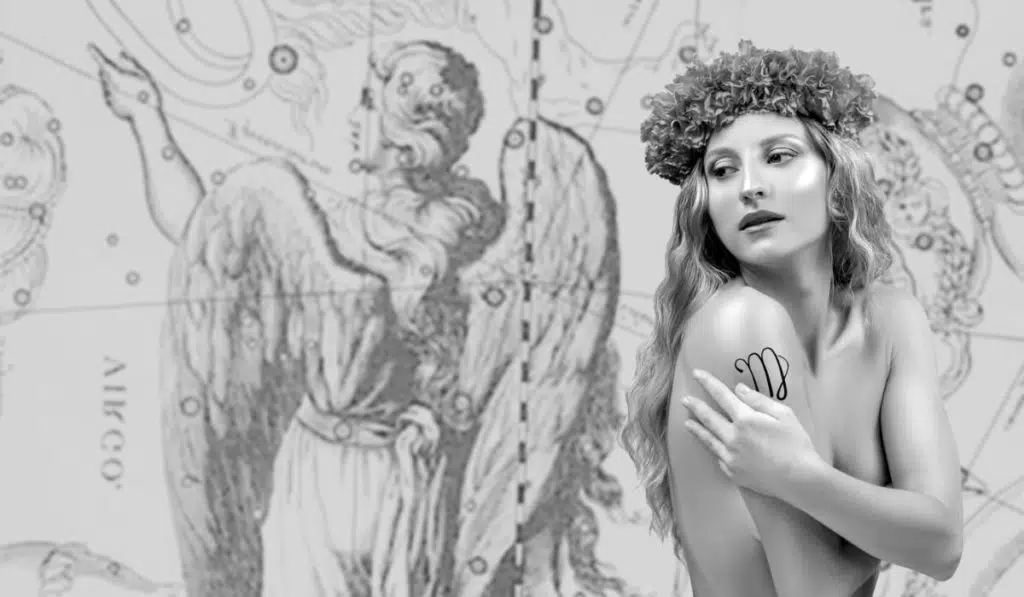 This sign also deep conditions their hair every week. They believe that beautiful, polished, and fresh hair starts with a healthy scalp.
For the few Virgos with long hair, a slicked-back ponytail after brushing the hair about a hundred times will make you feel powerful and clean.
Libra Hairstyles
Because Libra wants balance, their hair is probably parted in the middle. They keep it simple like this or braid the two sections when they are feeling themselves. After all, Libras already have a natural charm, so there's no need to extremely groom themselves.
Some symmetrical hairstyles for Libra women include a long bob with full bangs, a wavy bob parted in the middle, a pulled-back hairdo, and a half updo. Different types of braids also suit you, whether it's a Dutch braid that wraps around your head or a fish braid on the sides.
For Libra men, balance is also an integral factor. They don't like a bedhead hairstyle, but they will love a pulled-back hairdo with dark amber hair. They will try anything neat and symmetrical, even if it's a 60s hairstyle!
Scorpio Hairstyles
We all know how bold a Scorpio's personality is. These passionate and determined individuals always want to look powerful and strong. But they don't mean to intimidate you with their beautiful hair. Stylish hairstyles just make them feel more confident and productive.
Scorpios like letting their hair grow long, but they hate when it gets in their way. They don't like it when their hair covers their beautiful eyes.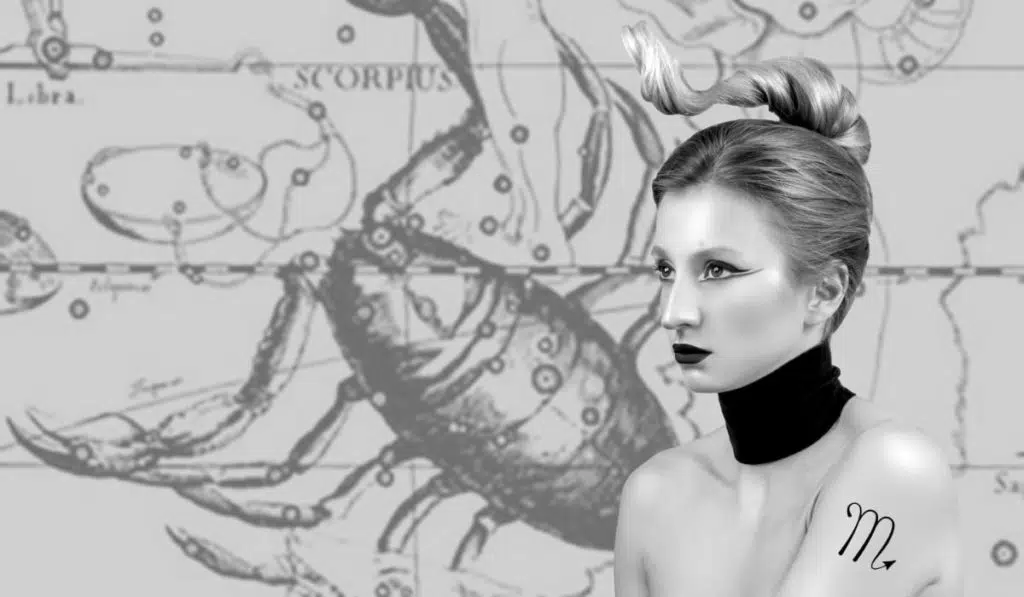 To keep themselves polished, the Scorpio woman tries hairstyles like the modern milkmaid, braids to buns, top knot, or a femme fauxhawk. Scorpio men look best when they sport short or shaved haircuts.
Both Scorpio men and women like using hair accessories, whether it's a hat, clip, ribbon, or a band. But vibrant-colored scarves and bandanas are the perfect accessories for casual activities.
Sagittarius Hairstyles
Sagittarius are adventurers. They don't want anyone having the same haircut, color, and style as them. They always go for something unconventional like space buns and bubble braids. Sagittarian women do not follow trends. They like trying fun looks that reflect their adventurous and creative personalities.
Sagittarius men like to keep their hair simple but deep. Because they are great storytellers, every haircut should have a backstory! They will justify their buzzcut by saying it is a sign of expressive rebellion. They will even tell you that it is named after the electric razor's sound when it is shaving your hair off the scalp.
Some Sagittarian men sport a man bun because it makes them feel like they are breaking the status quo in Mad Men.
Capricorn Hairstyles
Presentation is everything for a Capricorn. They tend to be judgmental about other people's appearances because they know they can do better. They hate poor hair hygiene, bad hair colors, dull coats, and musty hair ties.
They like standing out without making it obvious that they put in a lot of effort. A bedhead hairstyle for both men and women looks good. Whether you have an undercut, a pixie cut, or medium-length hair, they can try keeping it matted and tousled but in a pretty way.
But you can also keep it simple and professional by keeping the strands in one place using a hair spray or hair gel!
Hot oil treatments are also important for Capricorn. They want their locks to be as strong as they are. They also avoid damaging styles and treatments like getting a perm and flat ironing.
Aquarius Hairstyles
An Aquarius is friendly, artistic, and compassionate. As a water bearer who pours out information to people, they know which trends are about to rise. They will try various hairstyles before they even become in until they find the perfect one.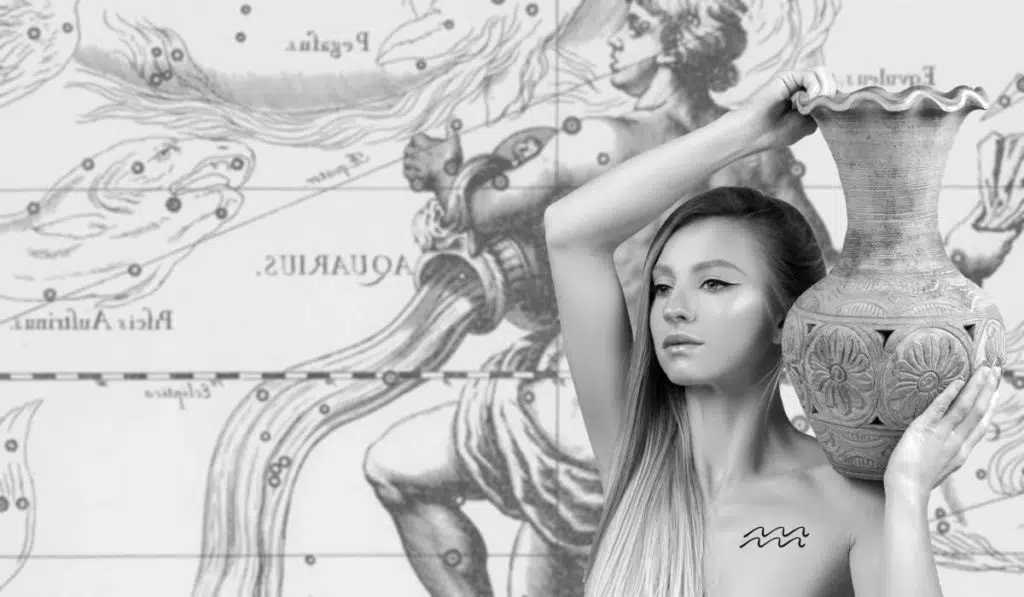 While they can be inventive with the hairstyle they sport, the Aquarius is just in search of the one that they will use throughout their life. But everyone knows that they look best with fringe haircuts, beachy waves, and other water-friendly styles.
The Aquarius man looks great in long hair tied in a half-man bun. For casual activities and beach trips, you can just let your hair down and be free.
Pisces Hairstyles
As a sensitive daydreamer, Pisces takes advantage of their hair to escape from the real world. These imaginative souls will impulsively color their long hair red because it makes them feel like Ariel from The Little Mermaid.
Like the Aquarius, the Pisces also looks great in hairstyles that resemble ocean waves. But they tend to be dreamier. Sparkling hair clips, iridescent hair color, and flower crowns are how they make themselves look youthful and elegant.
The Pisces man is also artistic and ethereal. They are not picky when it comes to haircuts as long as they get to brush their hands through their hair with flexible hold pomade.
Zodiac Sign Hairstyles Overview Infographic
Find a quick summary of all the horoscope signs and their haircuts below in this easy infographic on zodiac hairstyles:
Let Fate Decide Your Hair
Indeed, your zodiac sign tells a lot about the most mundane things about you such as your hairstyle preferences.
We hope you consider our hairstyle suggestions because we know they would look flattering and gorgeous on you. They fit your appearance, personality, and overall vibe!
So, which horoscope sign are you and does this fit your hairstyle type? Let us know in the comments below, we are super curious to hear from you!
Got more questions about astrology? You can leave them in the comments as well and we'll be happy to fulfill your curiosity.