Nowadays, a lot of designers are creating different types of braid hairstyles on the runway. That is why it is the trend for just about anyone. Whether it's fishtail, French braid, braids are always here to stay. It's fun, easy, and gives you the freedom to change your hairstyle anytime you want. For a unique style, you can combine your braids with some layers.
We admit that it is very impossible to pull together every type of braids out there. But this does not mean that we didn't try. Here, we've rounded up all braided hairstyles with explanations to inspire you.
You can try styling one of these at your home. Whether you have short, long, thick or fine hair, there are numerous ideas that can inspire you to get a new braid hairstyle.
Braid Hairstyles for Short Hair
It is a fact that finding the best braid hairstyle for short hair is hard. Fortunately, we will help you in solving this problem. We collected some simple options that can change your look. With a bit of skill, you can instantly wear any hairstyle naturally or with the help of a hairpiece.
Black Hair Braid Hairstyles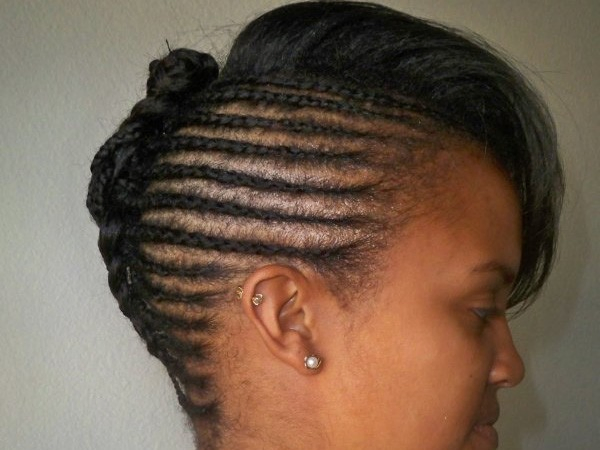 This short braided hairstyle can take less time to complete and is suitable for any age group of women.
Braided Hairstyles For Short Hair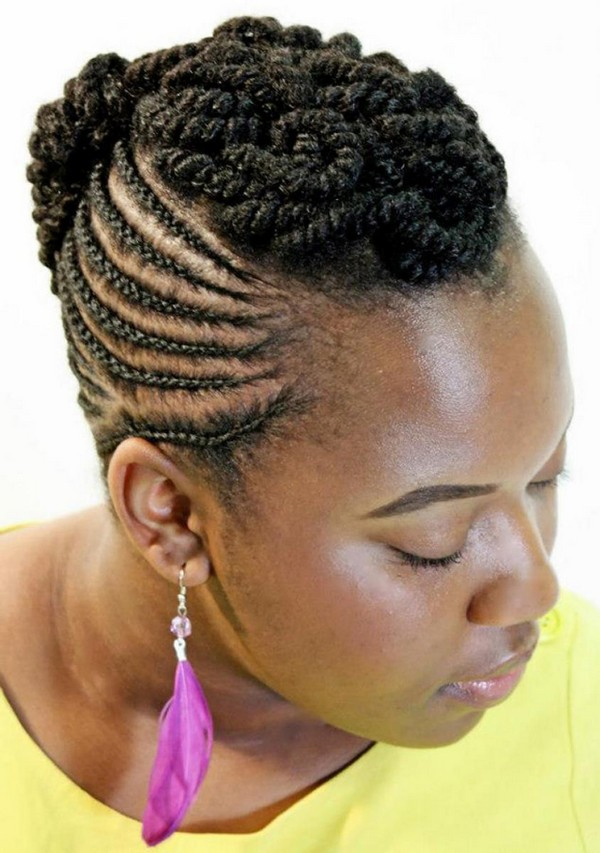 Short hair is very comfortable and can make you look young.
Brown Short Hairstyle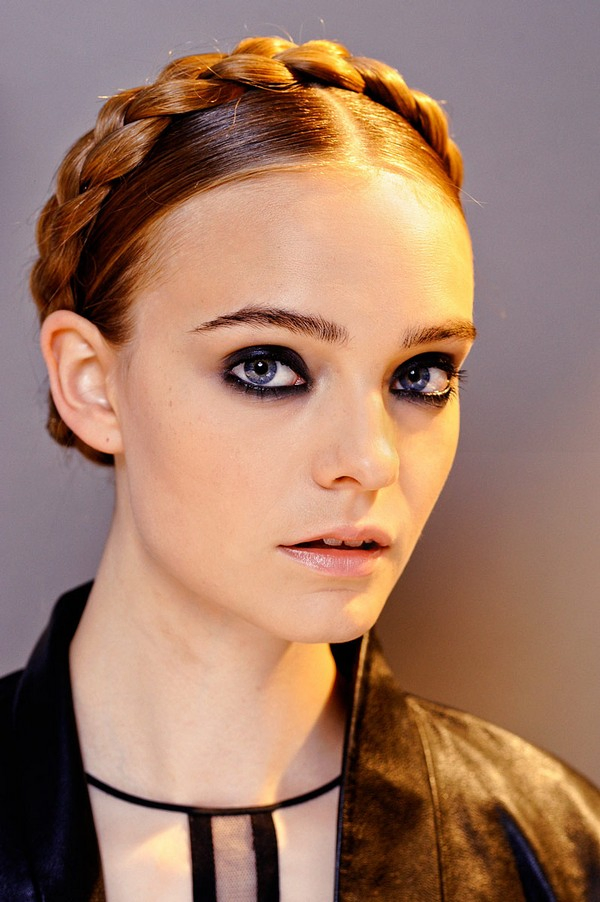 Braid hairstyles for short hair is very fashionable.
Braids and Halo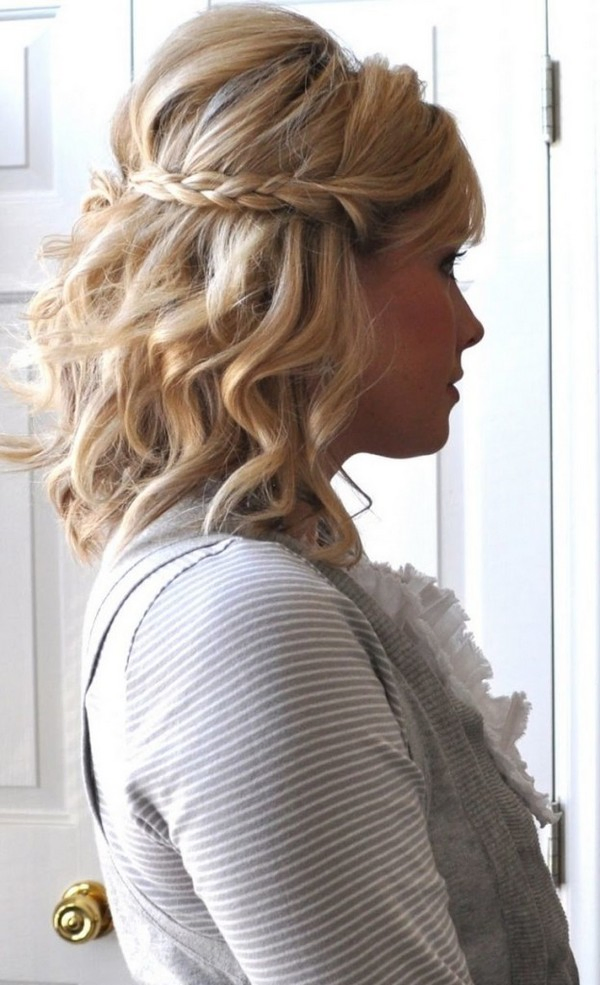 This hairstyle is commonly worn by women who have short hair.
Easy Braid Hairstyles for Short Hair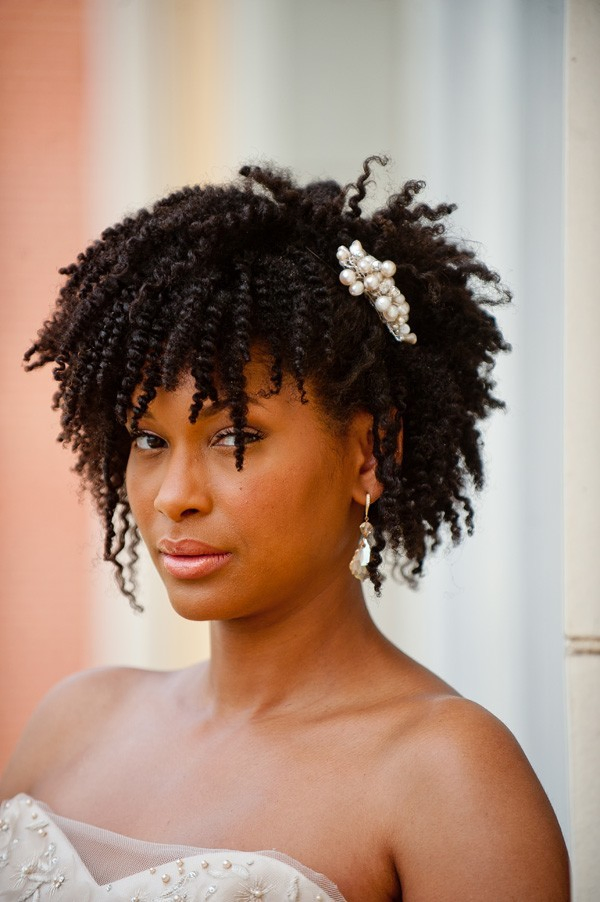 This hairstyle can be done easily with just a couple of actions.
Slanted Waterfall Braid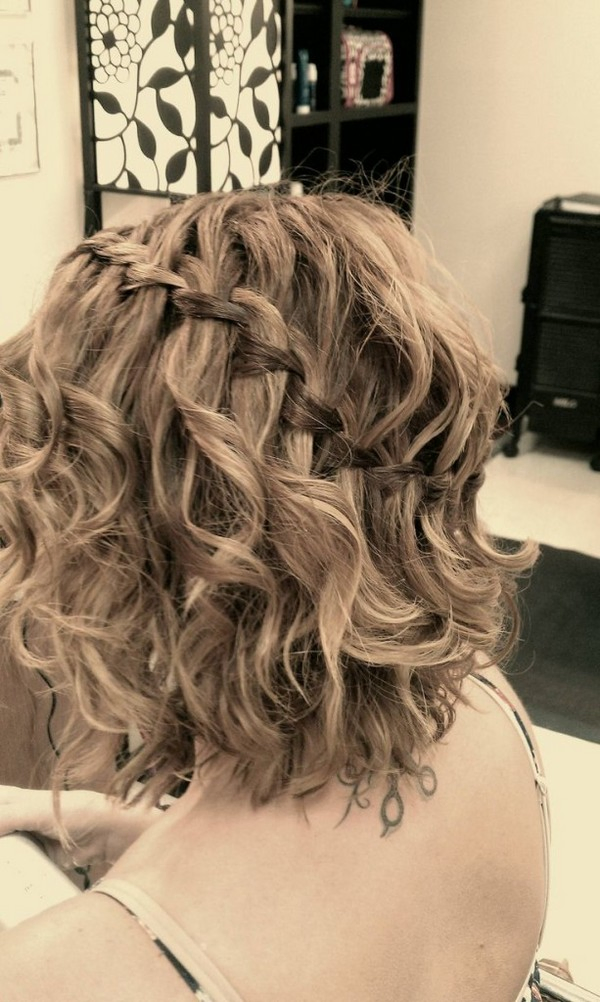 This is a great idea for girls who have wavy hair. You can start braiding from the temple until you reach the bottom part.
Braided Twist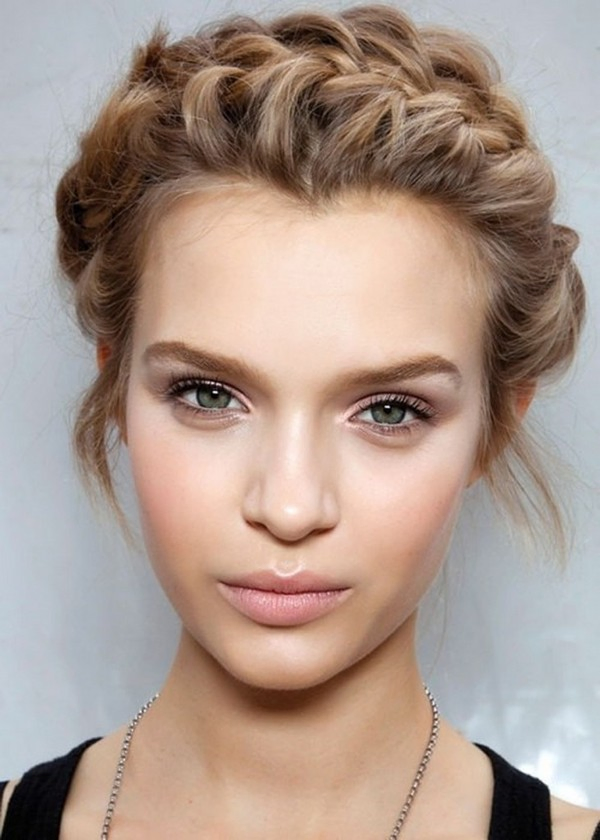 You can imitate this style by creating regular braid or French braid.
Braid Hairstyles for Short Hair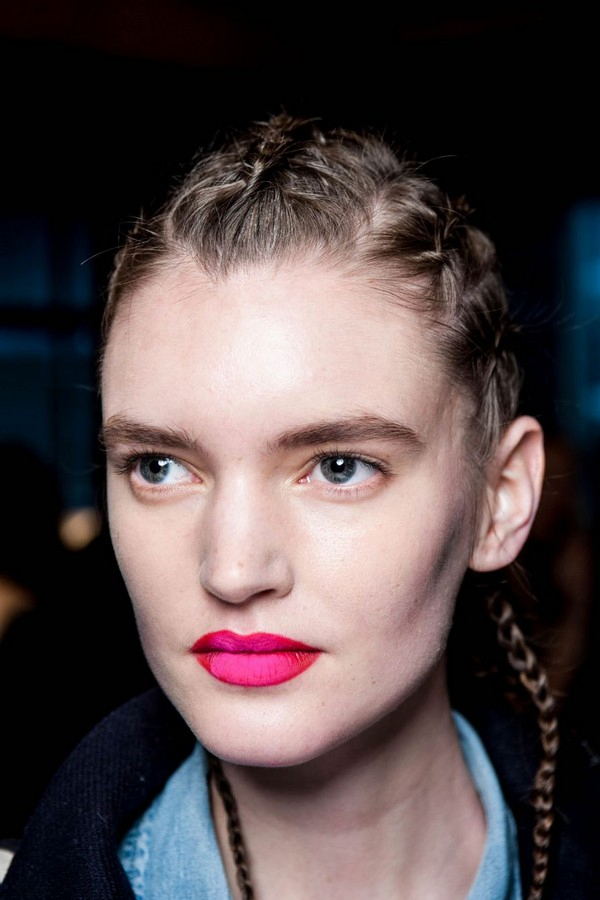 This is one of the most surprising hairstyles that you can see on the catwalk. Create a thin braid and place it on the center or on the side.
Sorted Out Mess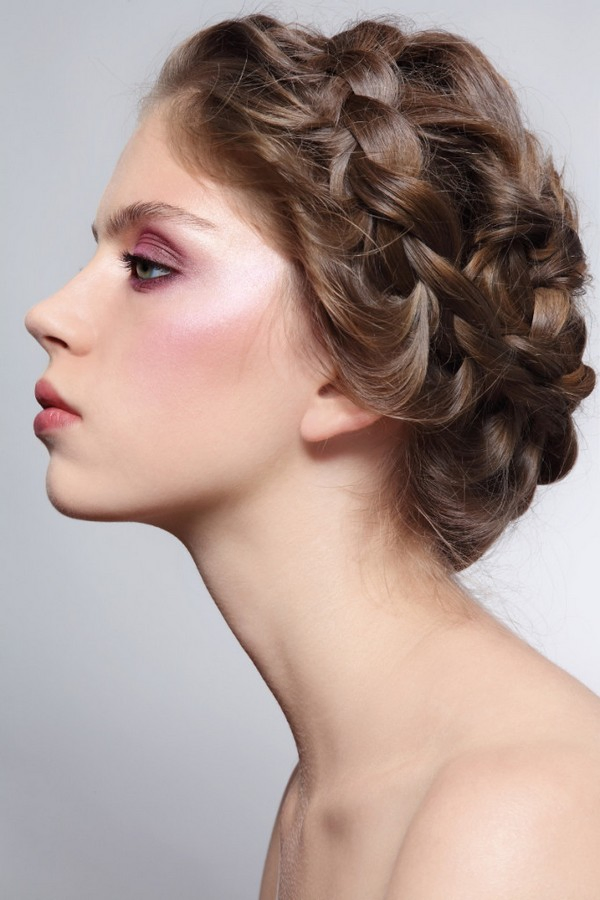 If you prefer to sport a casual style but struggling to look feminine and romantic then this is the best look. Due to this smart style, people will be guessing how long your hair is!
Messy Waterfall Braids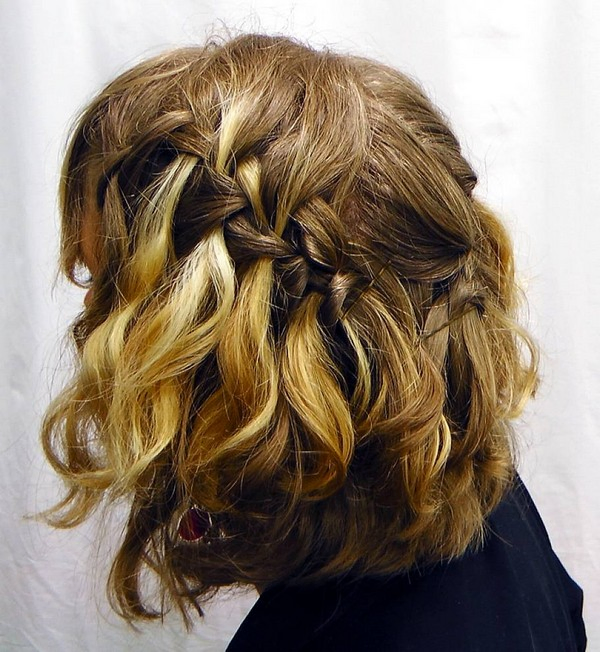 This hairstyle is made for ladies who want to have a messy look that can draw eyes wherever they go.
Goddess Braids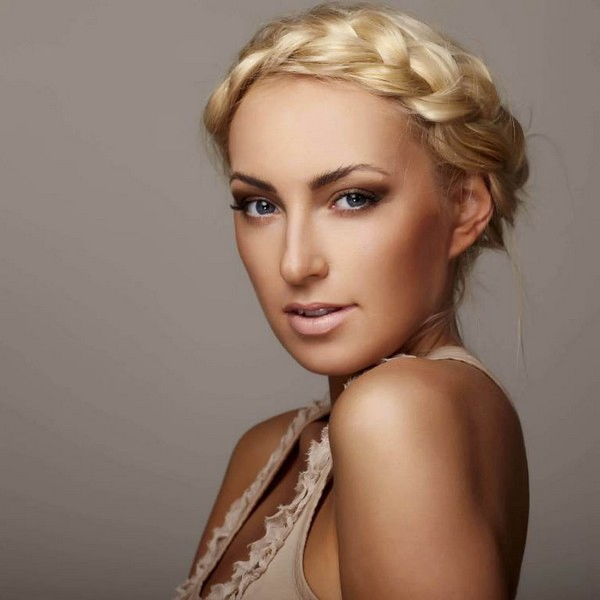 You can start from one side of your head and add hair locks as you go forward.
Beautiful Symmetry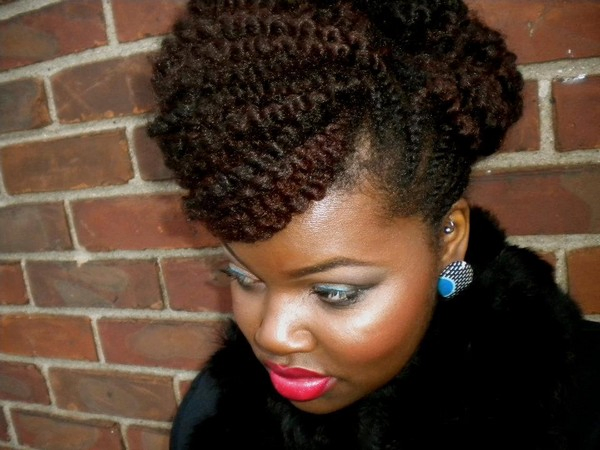 Having puffy and thick hair is no trouble at all. The image above reveals that you can create something unique out of your heavy strands.
African American Hairstyle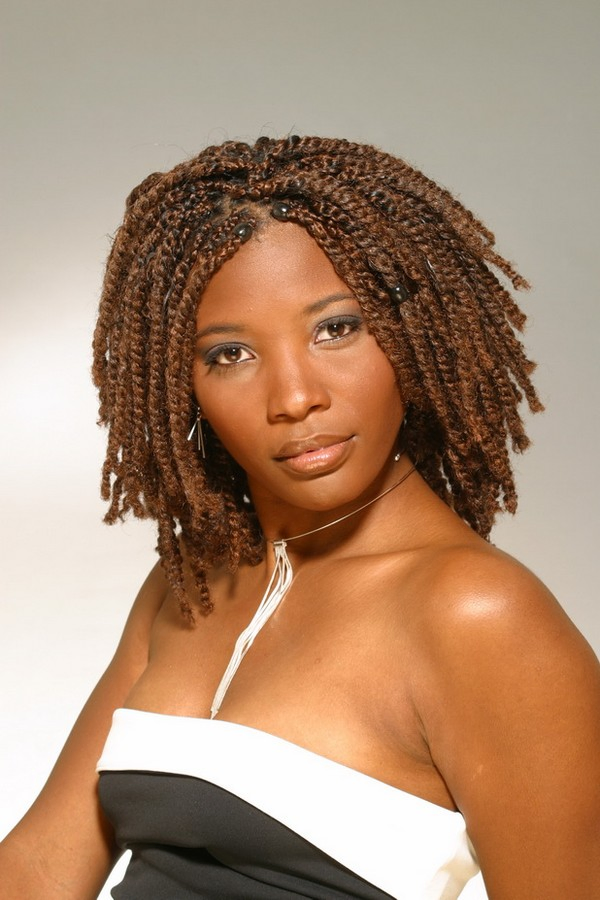 Black women are very lucky to have natural and curly hair. They can choose whatever braided hairstyle they like.
Easy Step by Step Braided Hairstyle
You can spend a little time arranging your hair to make it look as amazing as the one above.
Short Hairstyle with Braids
Having a very short hair cannot stop you from creating those braided hairstyles
Double French Braid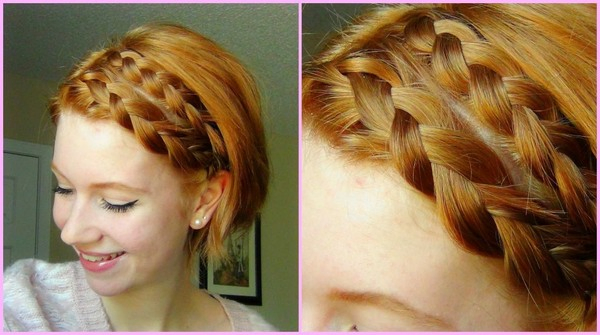 To create this style, make a side parting and do two French braids on the front. Conceal the tips behind your ear. In just two minutes you can look cute – try it!
Tiny Cute Braids for Short Hair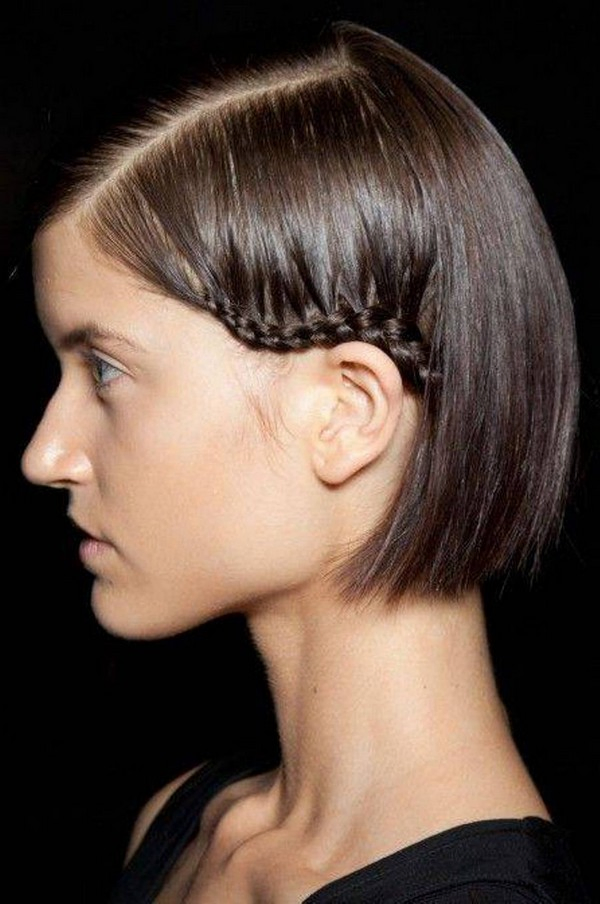 The short hairstyles have been considered as one of the strongest trends for many seasons now. A lot of women from all ages are encouraged to cut their hair in order to have a fresh and natural look!
Braid Hairstyles for Medium Hair
Just because you don't have long locks, it doesn't mean that you can't rock those amazing braided hairstyles anymore! With medium-length hair, you can enjoy a perfect balance. It has low maintenance and what's more, you can try various braided styles with it. Check out these stylish braided hairstyles that are made just for medium-length hair only!
Sophisticated Rockstar Look
This is a trio of French braids, the bigger one is at the center while the two smaller ones are on the sides.
Side Swept Hairstyle
The crown braid is accompanied with some loose hair strands. It matches the shade of her hair.
Creative Hairstyle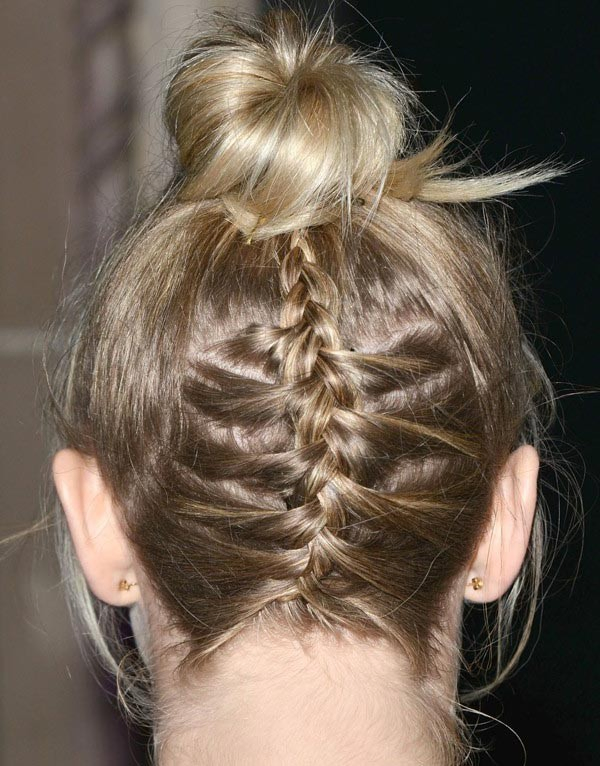 This is an ultra-sophisticated style. The braid starts from the nape going to the crown with a cute bun at the top.
Classy Look
This side-swept hairdo is composed of mini-braids on one side with straight hair flowing on the other..
Braid Hairstyles for Long Hair
If you want to have an entirely new look then braided hairstyles are the best solution. There is a wide range of styles that are best for long hair. Using your braided strands, create any patterns you want. To make it more stylish, you can use a silk scarf or a colored ribbon. You can draw some inspiration from these beautiful braided hairstyles for long hair.
Latest Braid Hairstyles
To braid your hair, it is essential that your hair is long enough.
Chic Braids
This style is quite famous in fashion shows. This back-rolled braid looks perfect on natural makeup.
Fishtail Braid Ponytail
It is one of the hottest styles for any season. It's feathery tips and bulky shape looks awesome.
Hippie Braid Hairstyle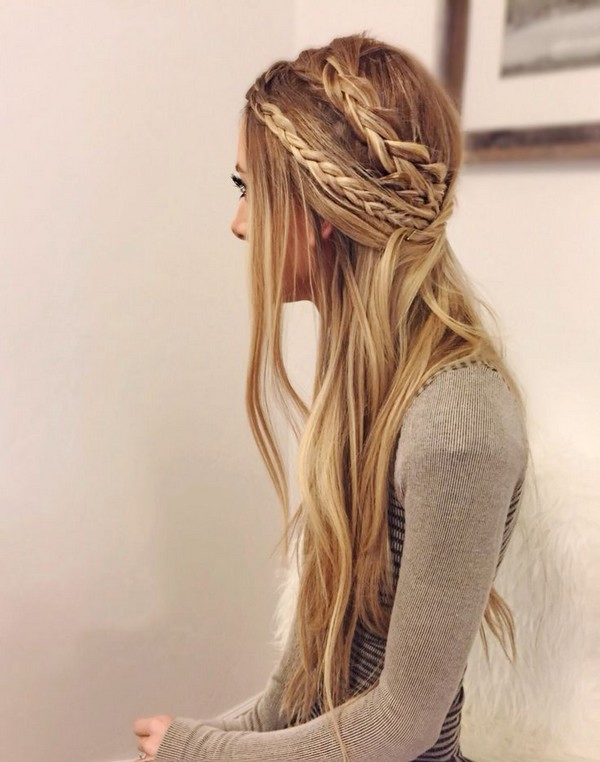 Want an extraordinary look? You are free to experiment with different types of braids. Use some hair clips to keep them in place.
Unique Blonde Braids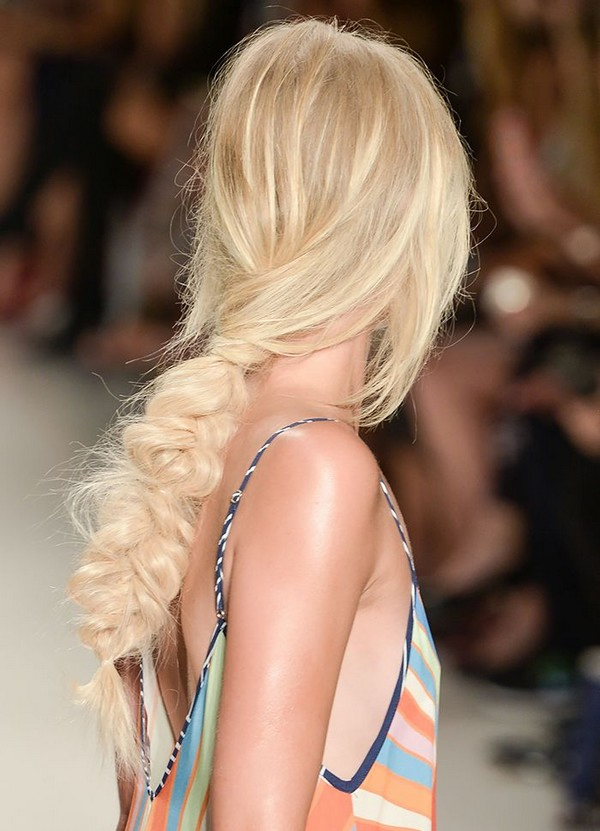 The impressive look can be worn on parties, yet it's also suitable for your everyday look.
Fishtail Braided Hair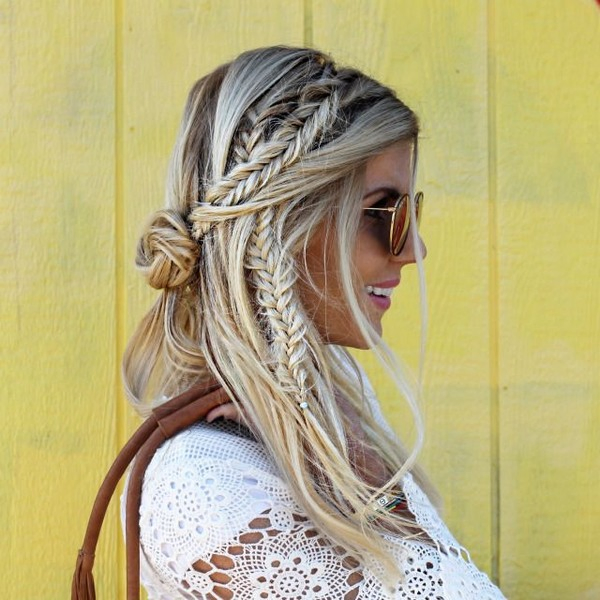 This messy braided style is perfect for any season.
Braid Hairstyles for Kids
A typical braided hairstyle for kids can compose one or two braids. However, it can look boring. If you want a more interesting style then you can experiment with other designs and different types of braids. French braids and cornrows are quite popular. Here, we present to you some braided hairstyles ideas. With some patience and practice, you can definitely make your little girl look beautiful and different!
Cute Braided Hairstyles for Little Girls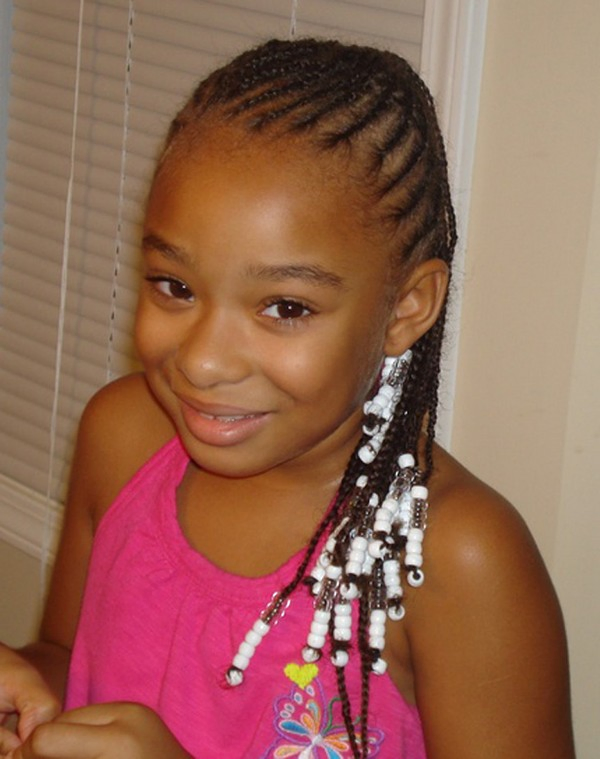 Braids are the simplest way of caring and styling your hair.
Waterfall Braid Hairstyle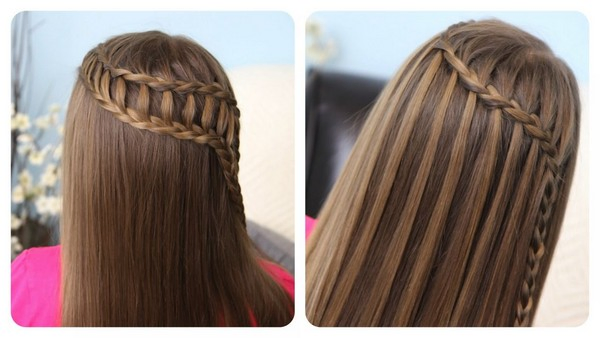 This waterfall braid hairstyles can make you shine, anywhere you go.
Braided Hairstyles For Little Black Girls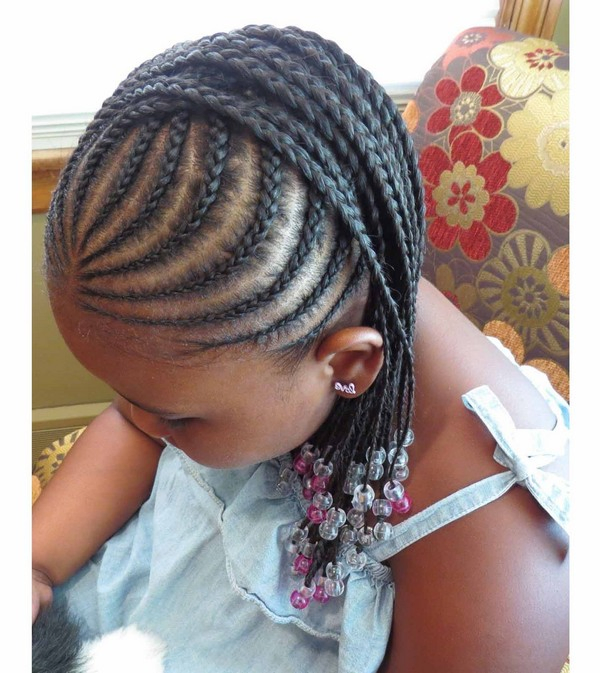 Cornrows are not only for grown-ups, but it can also look great on kids.
Cute Little Girls Braided Hairstyles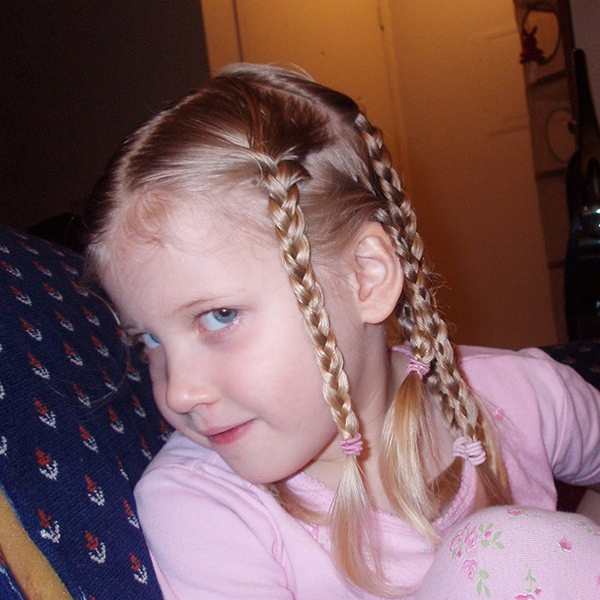 You can create as many braids as you want.
African American Hairstyle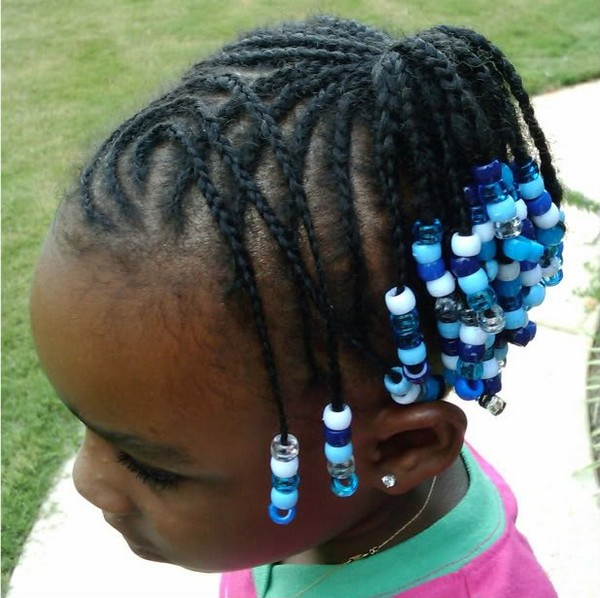 African American hair can be very stubborn in nature. However, when tamed it can achieve a beautiful result.
Kids Braids Hairstyles For Girls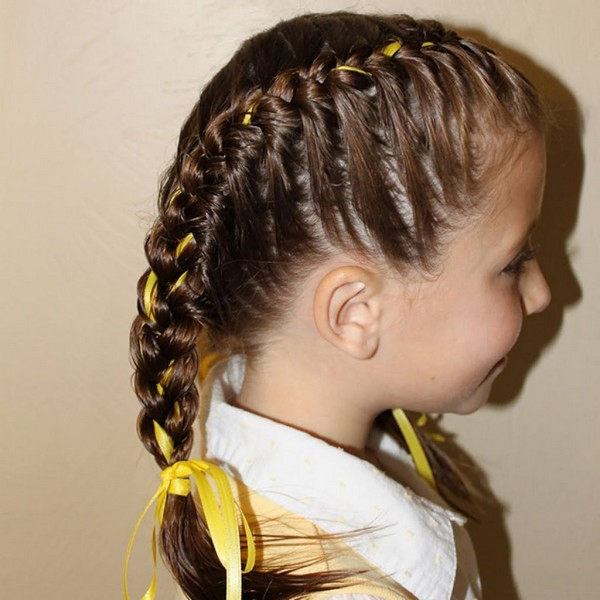 If you are looking for some inspiring braids ideas then this is an excellent solution.
Curly Kids Braid Hairstyles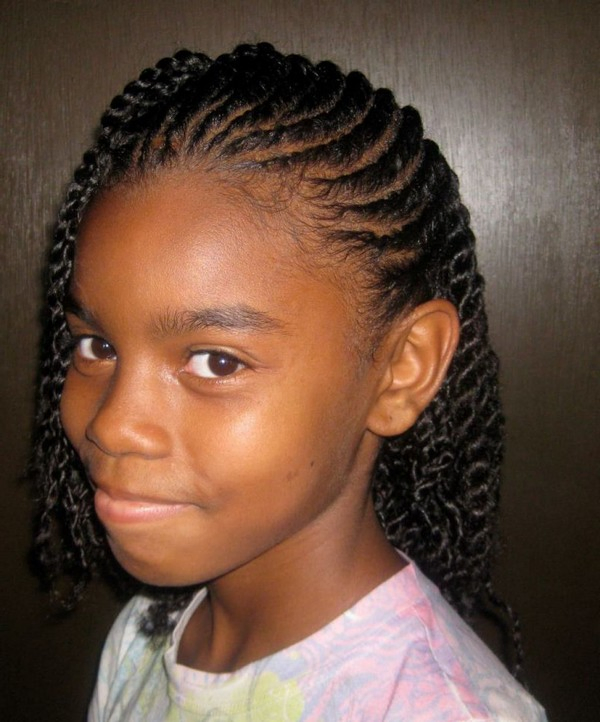 Braided styles have existed in the fashion world long before we can even remember and it seems that they are here to stay.
Cool Braided Hairstyles for Kids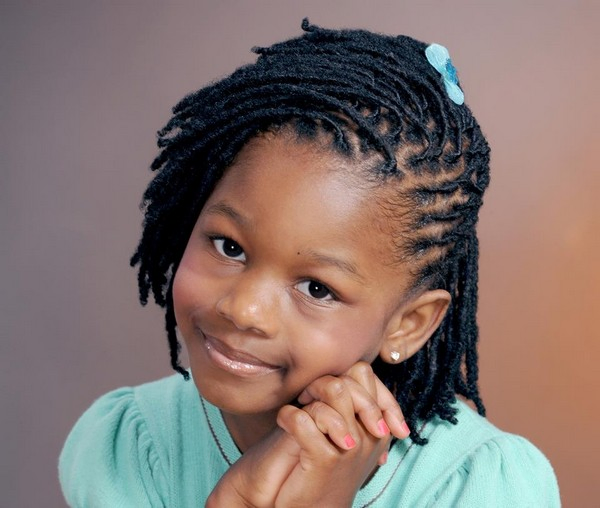 With braids, your kids' hair can avoid strong chemicals which can harm their hair.
Beautiful Braided Hairstyle for Kids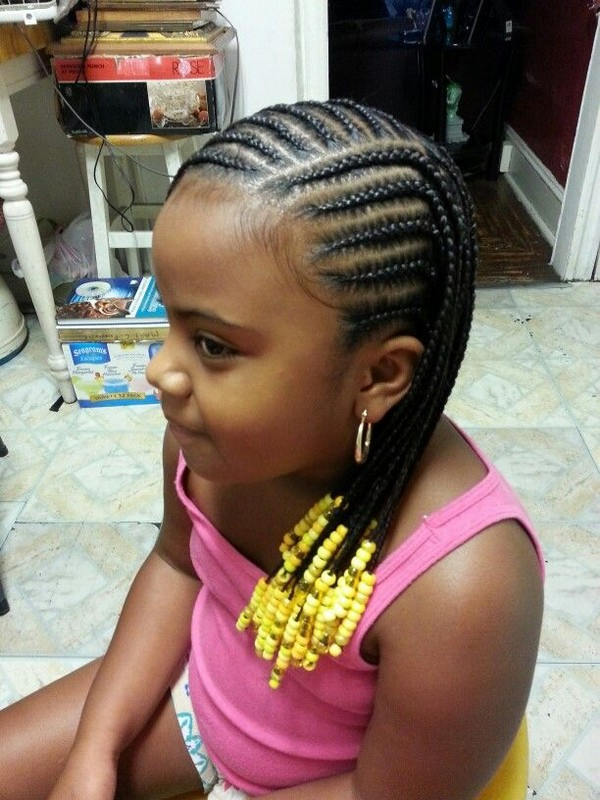 Most mothers always want their kids to be the cutest and the most stylish. Giving her a braided hairstyle can definitely make her stand out.
Creative Braided Hairstyle for Kids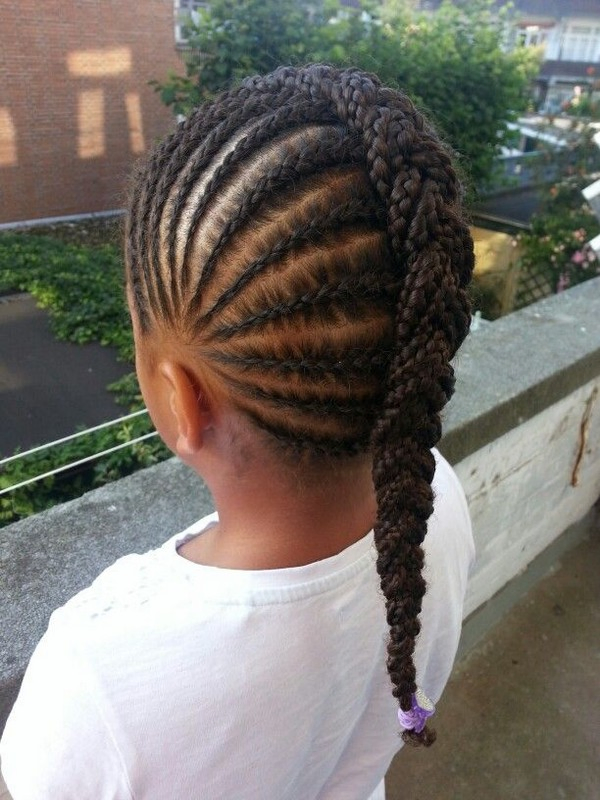 With braided hairstyles, you can create impressive and various styles for your kids.
Easy Braided Hairstyles For School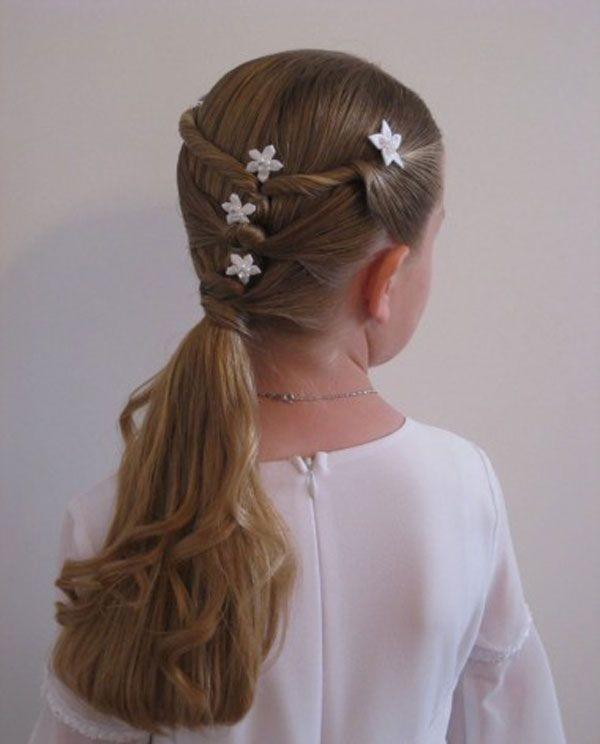 Braid hairstyles are very versatile. Your kids can wear different shapes and styles every day.
Cute Hairstyles For Little Girls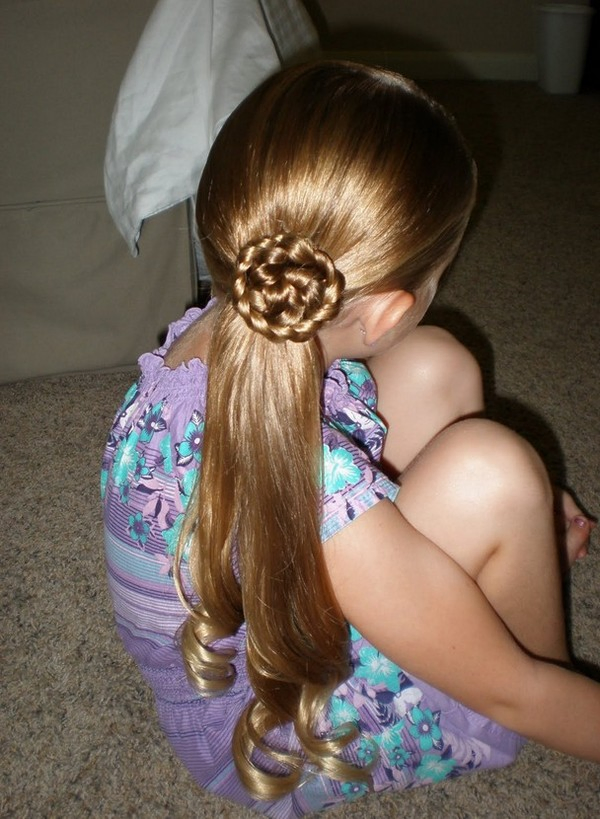 For a more stunning effect, just add some hair accessories such as flowers and ribbons.
Unique African Braided Hairstyles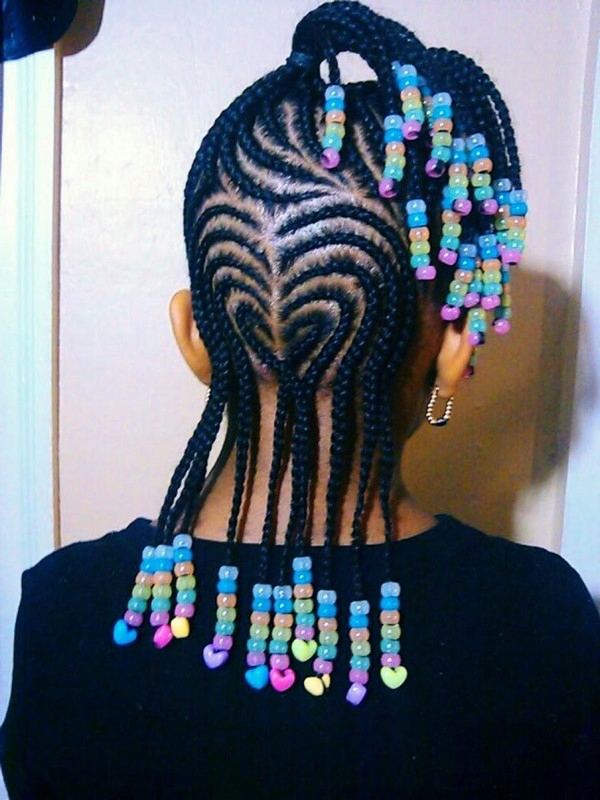 You can experiment with different shapes to make it look creative and unique.
Side Braids for Kids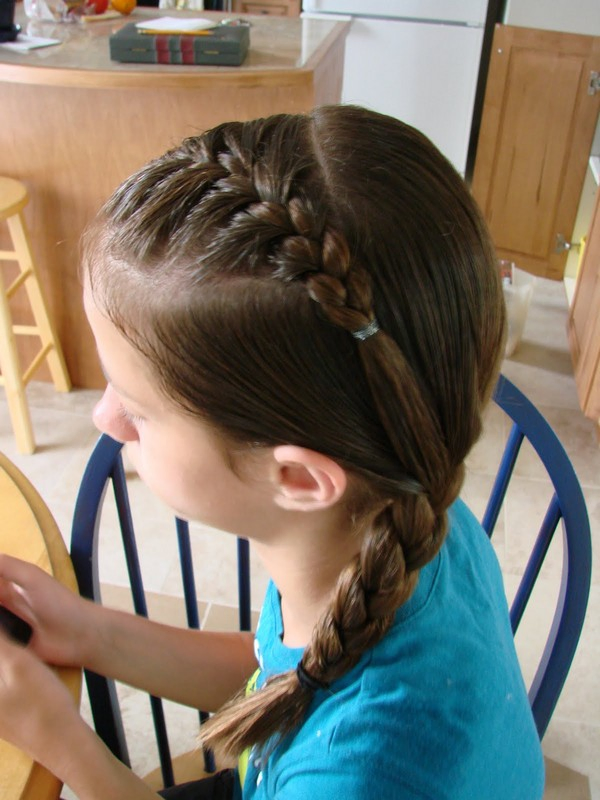 The variety of braids hairstyles for kids can teach them to have individuality.
Pretty Braided Hairstyle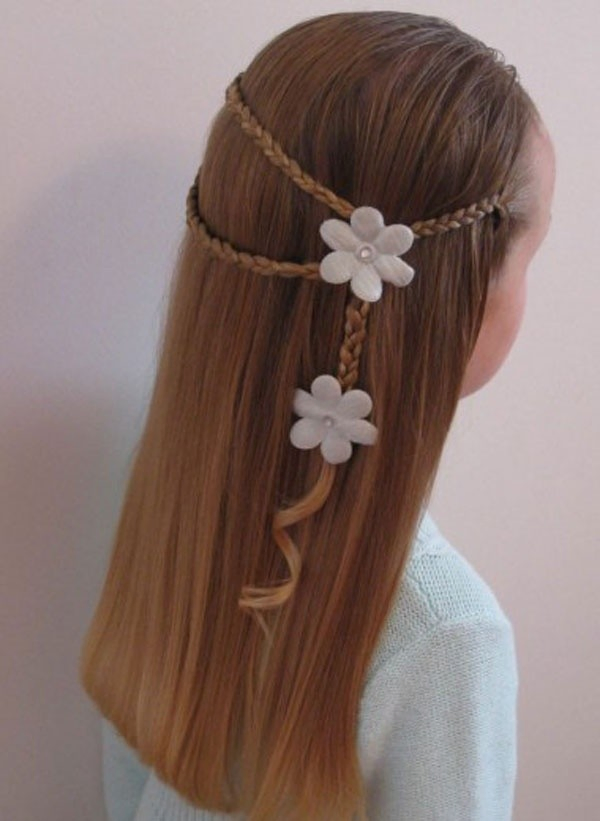 Every little girl would definitely love this wonderful and fun design.
Braided Bun Hairstyle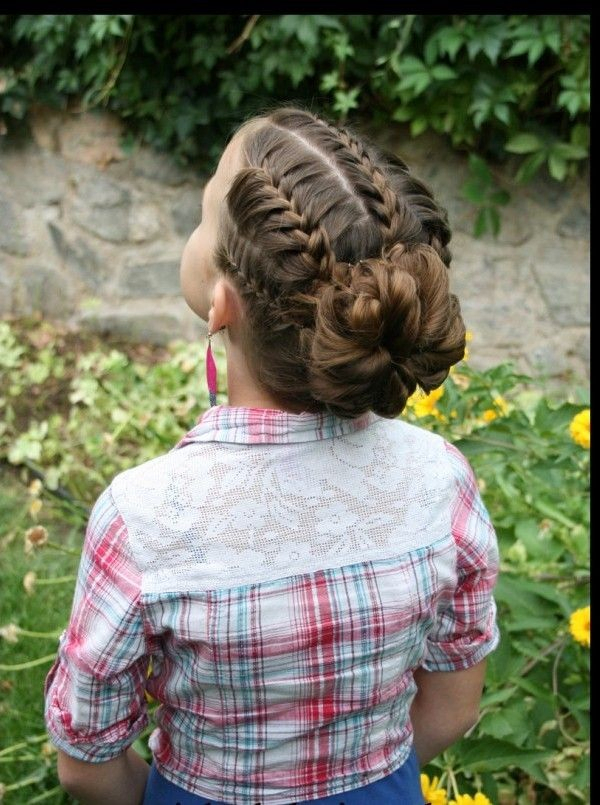 With braids hairstyles like this, your kid's natural hair will be protected in the most wonderful way. Best of all, she will like it even better than you do!
Braids for Little Black Girls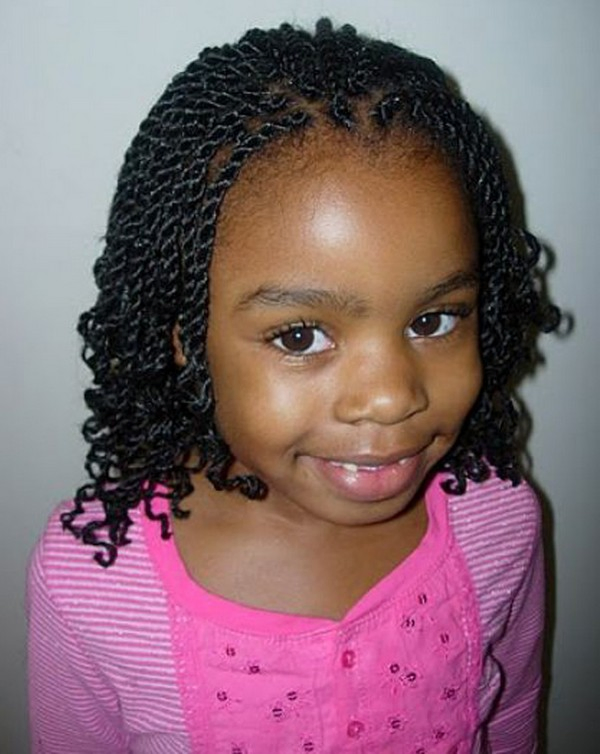 This delicate and natural hair style can protect and organize your hair in the most creative way.
Black Braided Hairstyle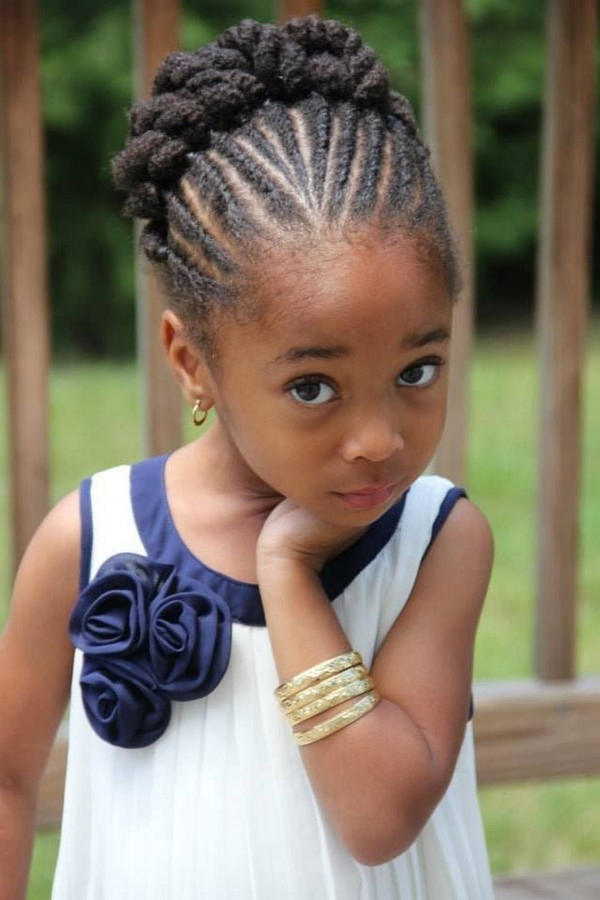 Black braided hairstyles are not only for adults. Little girls also need to protect and style their hair in the most beautiful way.
French Braid with Super Twist Braid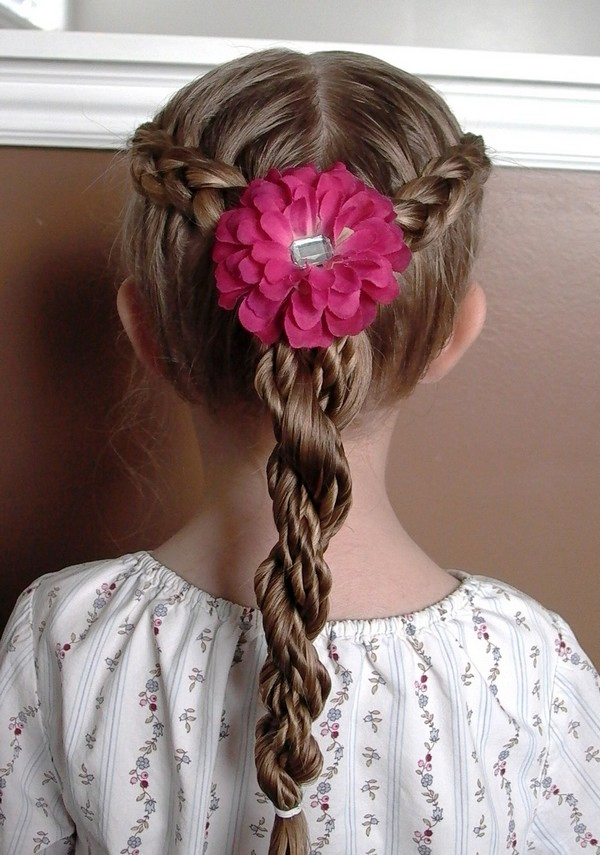 To imitate this style, part the hair at the center and make French braids on both sides. Secure them with a ponytail and create twist braids. Divide it into two parts and create a big twist braid.
Waterfall Braids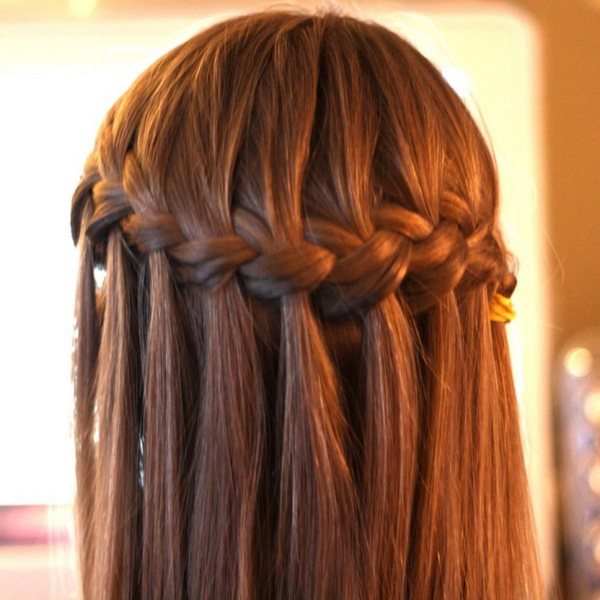 It might take a few tries before you can create a perfect waterfall braid. However, the final result will be totally worth it.
Fishtail Braids Hairstyles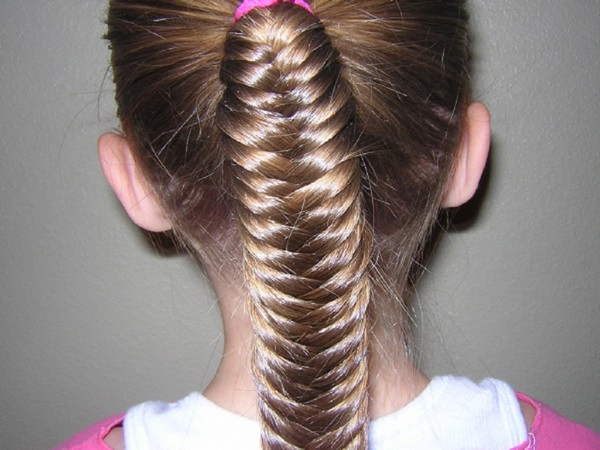 Fishtail braiding can give you a chunky braid even if your hair is not thick enough.
Braided Hairstyle for Long Hair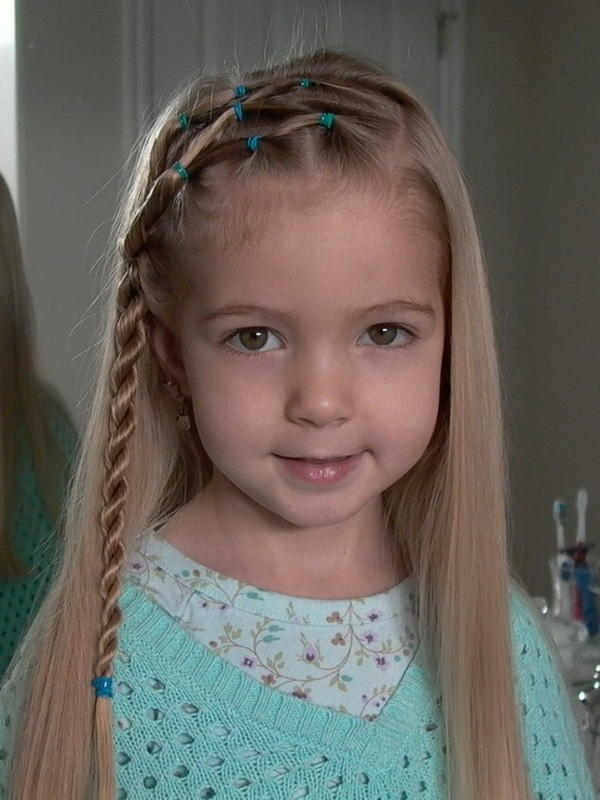 If you don't like an Updo style then you can just let your long hair fall freely.
Braid Hairstyles for Toddlers
These natural hairstyles are not only creative but they are also easy to manage. The twists and the different designs take the classic braid style into a higher level. Which style do you want to try out on your kid? Not all braided hairstyles can work on toddlers. Why not try the following?
Cornrows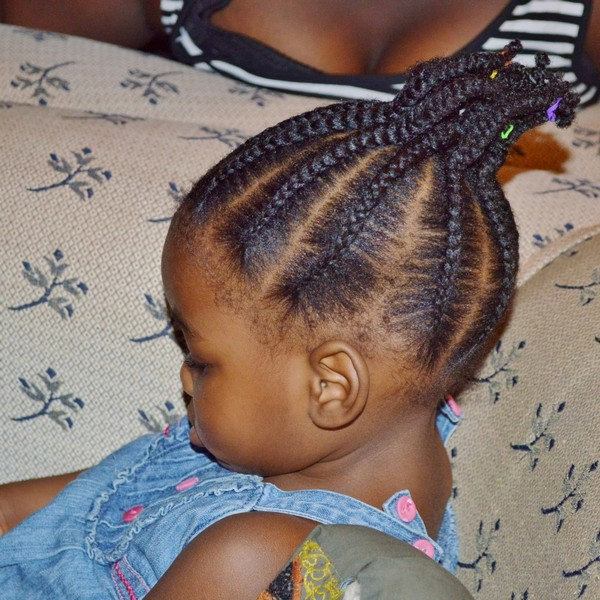 Cornrows are not only classic but it's also the best protective style.
Lace Braided Headband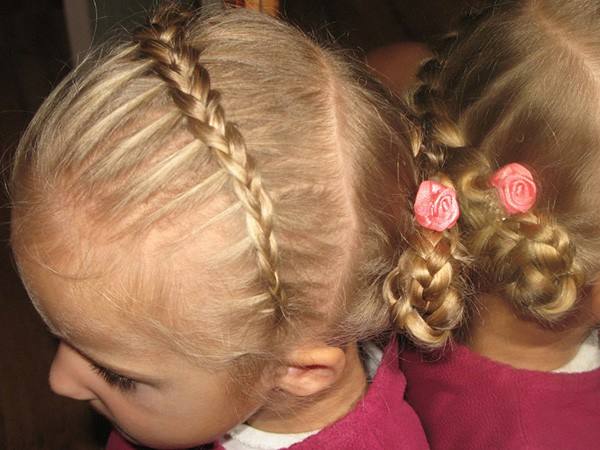 This lace braid starts from one ear then goes all the way to the other ear. It looks just like a headband.
C
reative Braid Hairstyles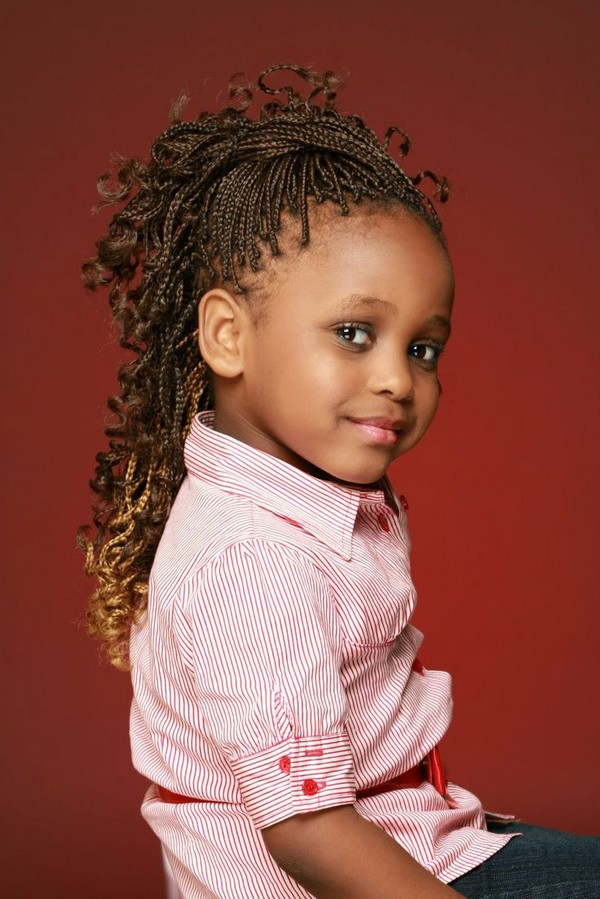 This braided hairstyle can look stunning on any black girl.
Cute Braided Hairstyle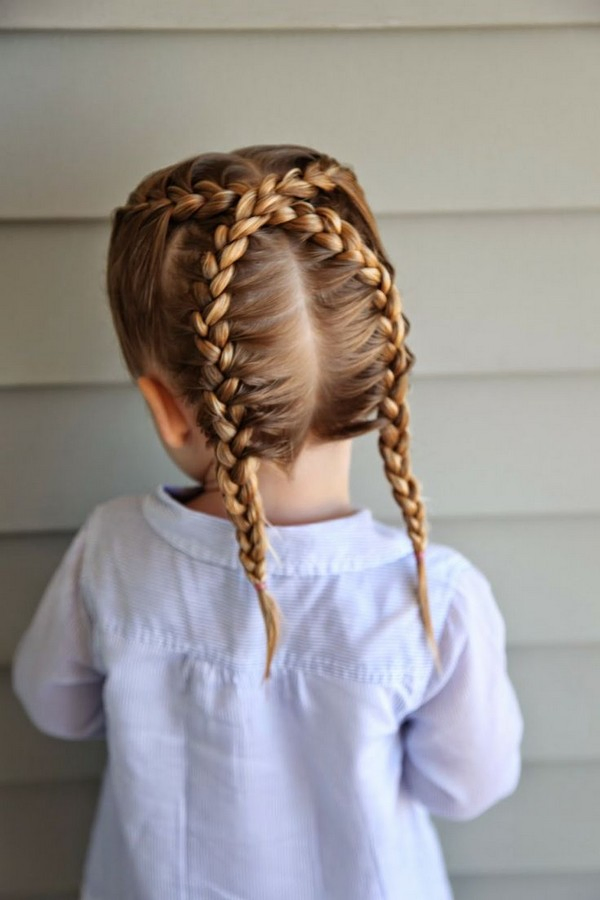 Any little girl will look cute in this braided hairstyle.
French Braid Side Bun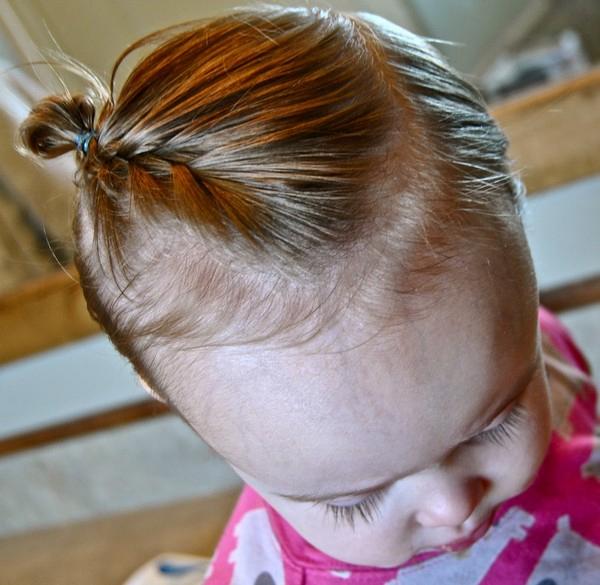 This hairstyle is worth trying on your toddler.
Braided Hairstyle with a Bun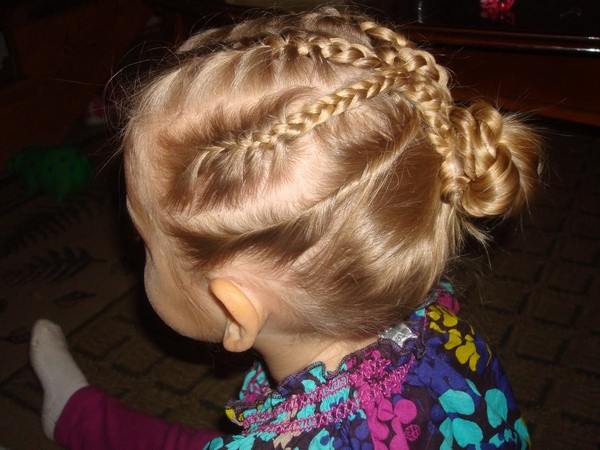 This is a combination of French braids and a knotted ponytail.
Plait Hairstyles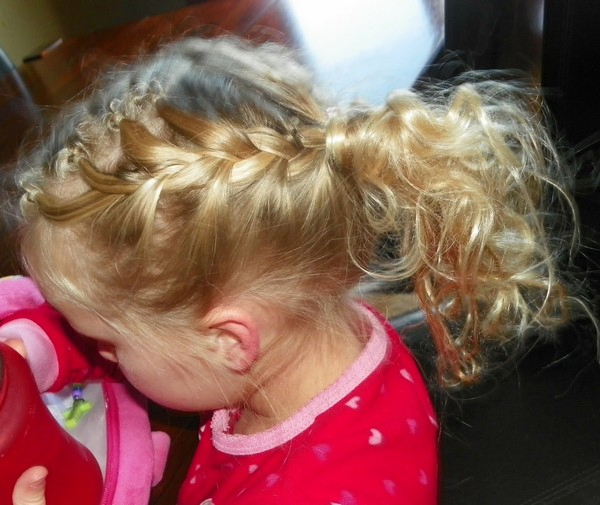 This French braid is finished off with a messy ponytail.
Creative French Braid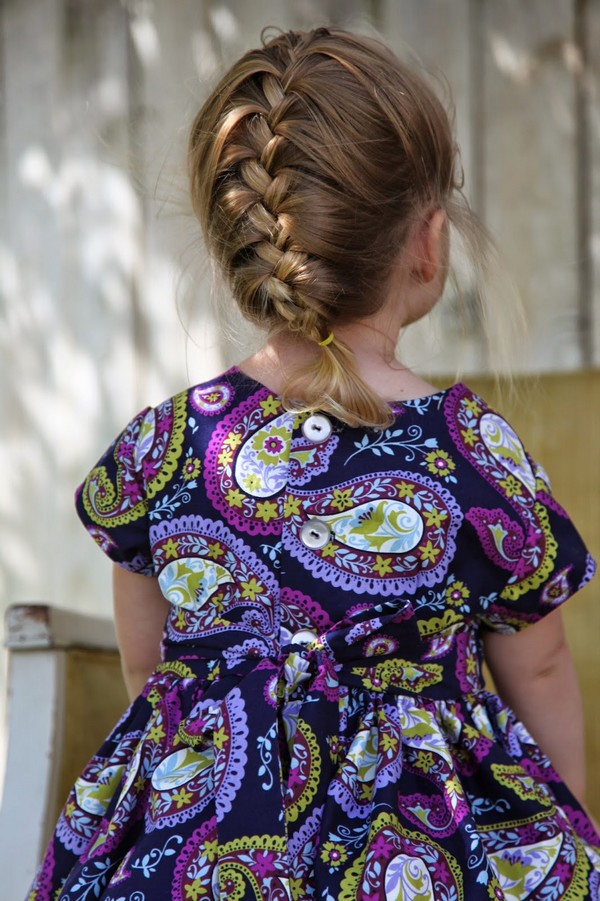 Very simple yet beautiful!
Four Strand Ribbon Braid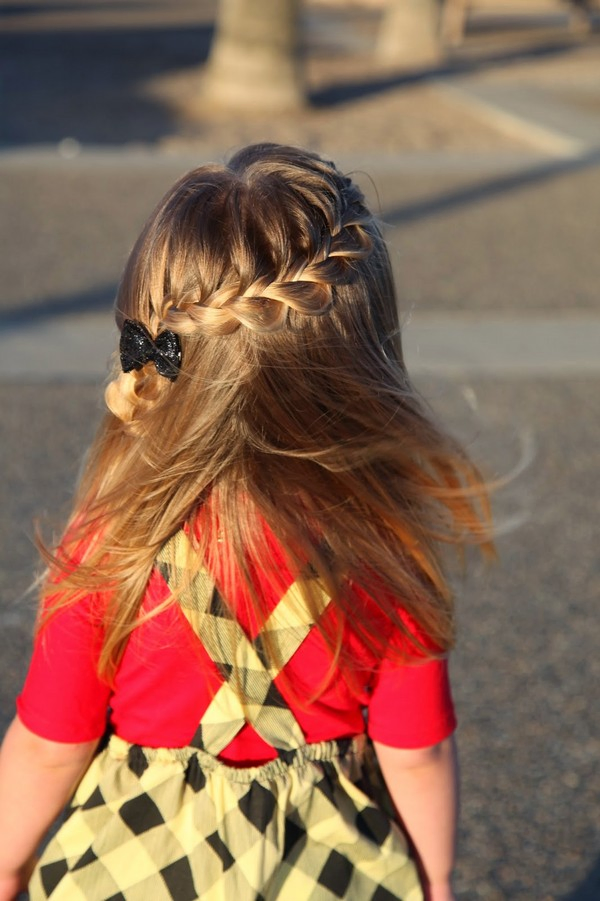 To create this style, part the hair on the center and make a diagonal lace braid.
Loose Braid Styles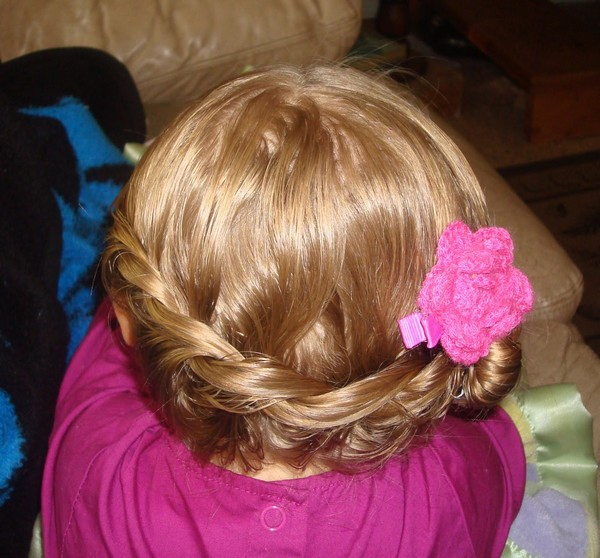 Sometimes it's hard to style the hair of a toddler who is wiggly.
Versatile Toddler Hairstyles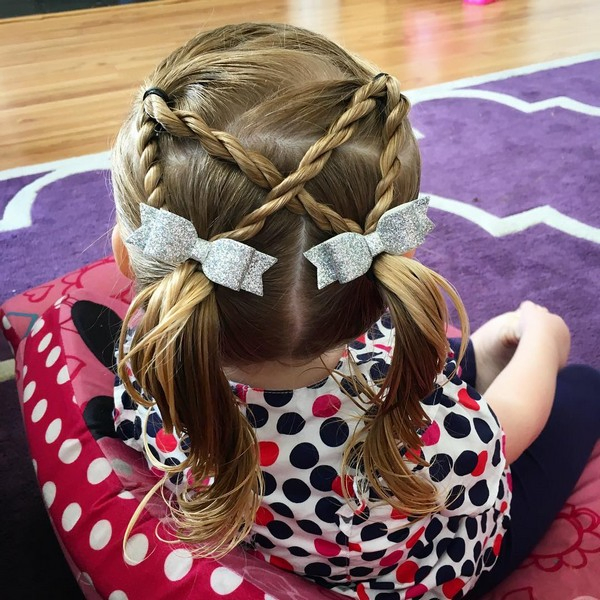 This exquisite hairstyle can help mothers in styling the crowning glory of their little girls.
Side Swept Braids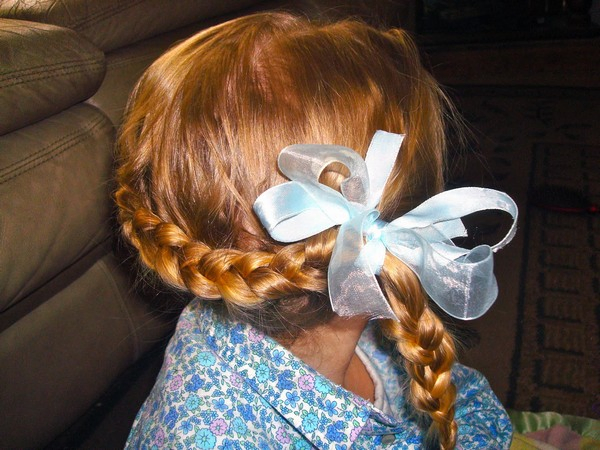 These braids start at the back then ends on the other side. You can also try it with french twist braid.
Cute Braided Hairstyle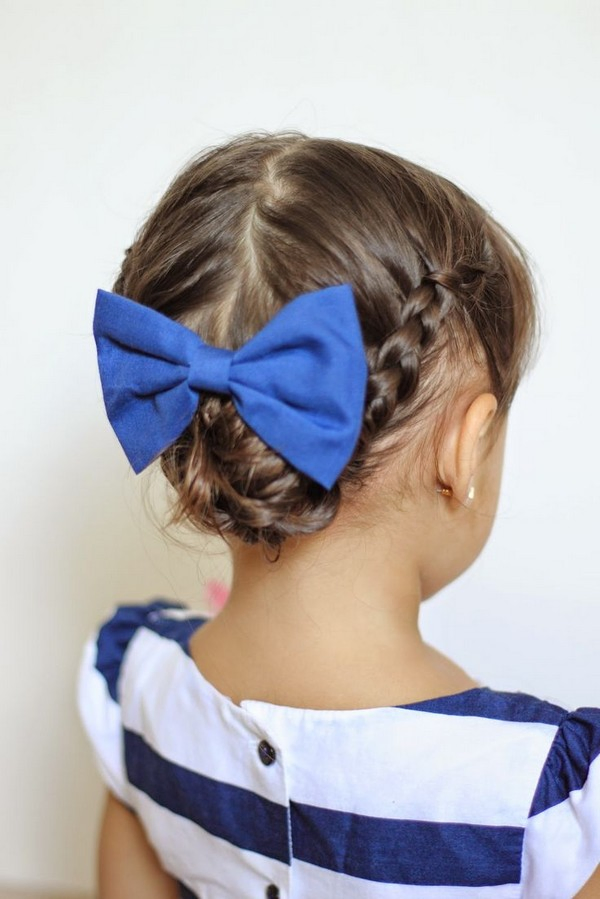 The blue ribbon looks cute at the back.
Braided Style for Long Hair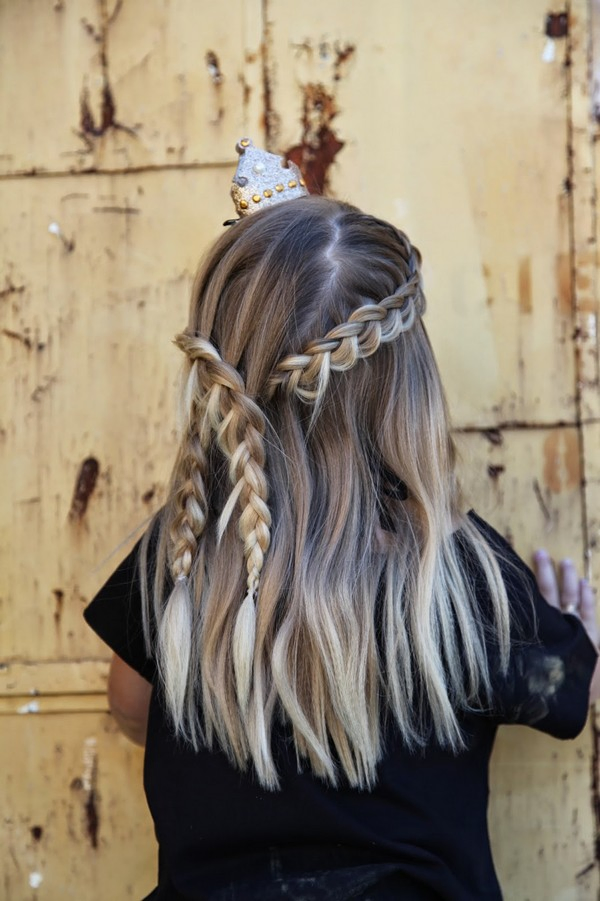 If your girl has long hair then you can braid as many as you want.
Braids with Ribbon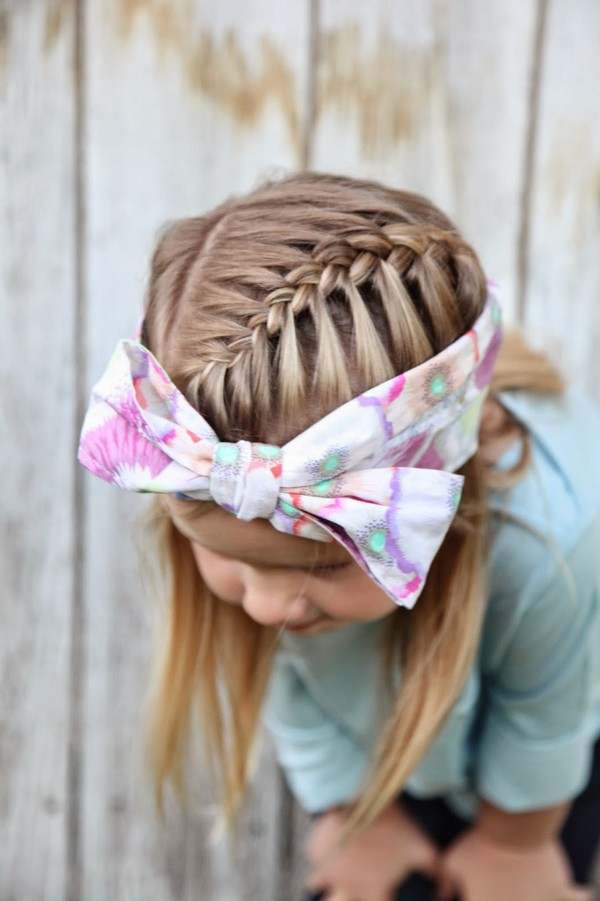 A colorful ribbon is an excellent embellishment to your braided hairstyle.
Simple Toddler French Braids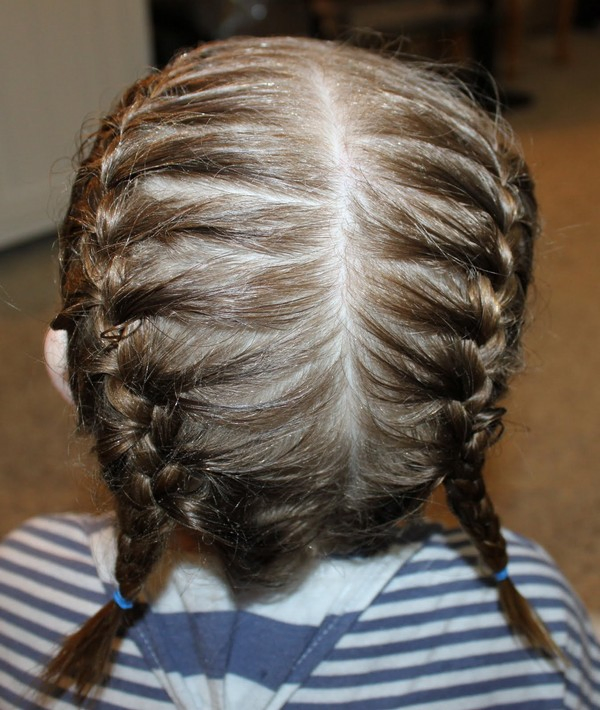 This hairstyle might look simple, however, it is a huge style especially for a toddler who has thin and short hair.
Simple Braided Hairstyles For Medium Hair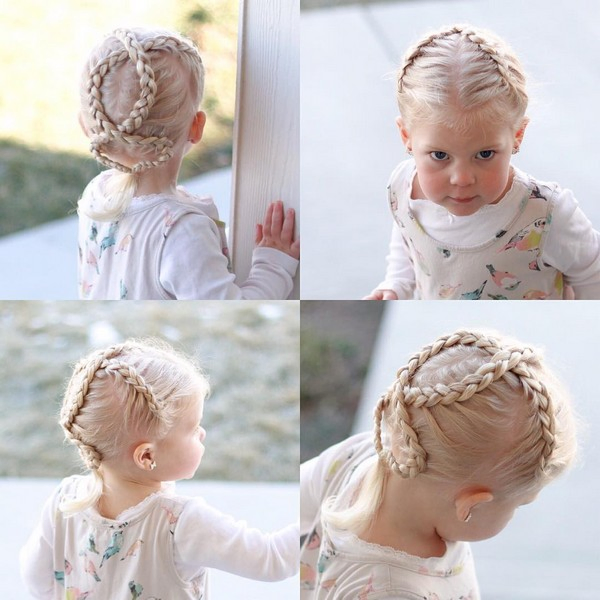 Start by making a center part and french braid on each side.
Cornrows with Colorful Beads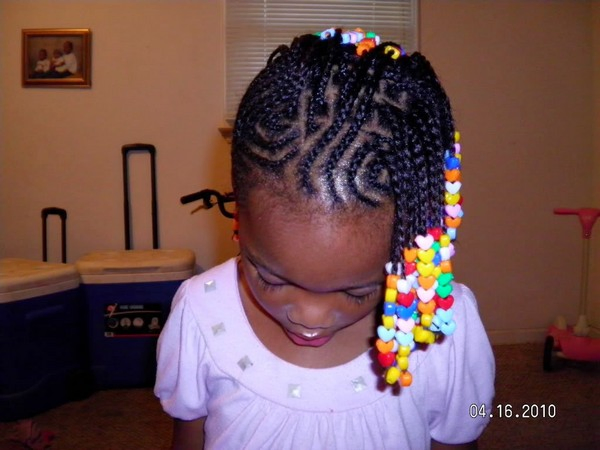 Side braids with colorful beads look nice on this little girl.
Wonderful Little Girl Hairstyles Braids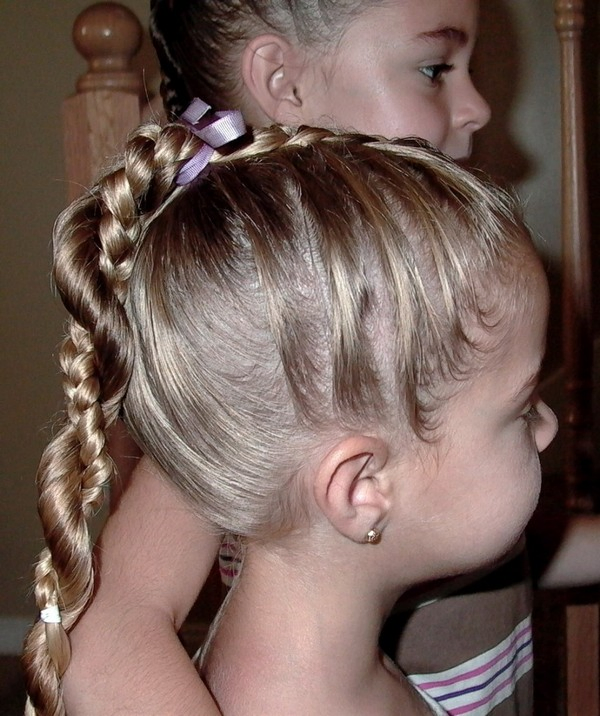 Rather than creating a quick ponytail, why not make it better with this cute braid style.
Cornrows for Toddlers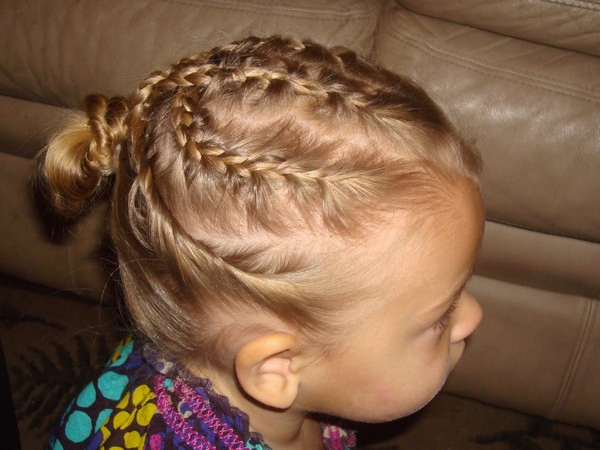 Cornrows are actually fun to do. If you're curious about it then why not try it now.
Cool Kids Braids Designs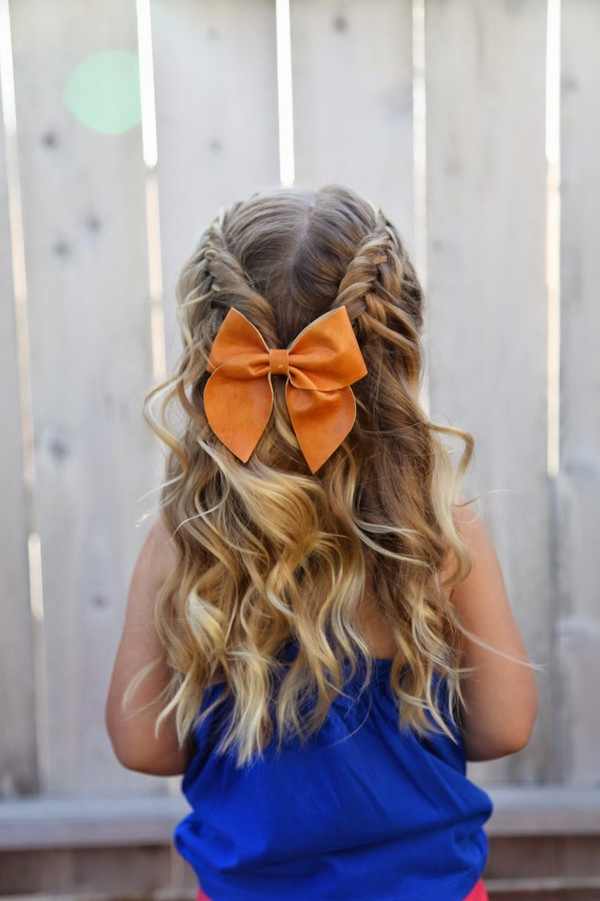 Adding ribbons can make your braids look cool and unique.
Inspiring Braided Hairstyle
Braiding hairstyles are simple, unique and fun to do.
Different Types of Braided Hairstyles Explained
If you don't have a lot of time to spare in the morning then get an easy braided hairstyle. Here are some cool and very quick braided ideas that you can experiment with. These can make your little girls look cute.
Three Strand Braid
Before trying to learn the advanced braids, try first the basic three strand braid.
French Braid
If the previous style is easy for you, then you are ready for the French braid .
Fishtail Braid
To give your style a unique twist, try the fishtail braid.
Dutch Braid Crown
Create Dutch braid on each side and pin them together at the back.
Milkmaid Braids
This adorable braid is the easier version of a crown braid.
Braided Bangs
It is best for hiding your bangs. It can also work for shorter hair.
Waterfall Braid
The perfect hairstyle for attending event s is the waterfall braid.
Four Strand Braid
Do you want to add ribbons within your braid? Learn in this short video how you can do the four strand braid while inserting ribbons.
Braided Hairstyles Questions annd Answers
Braid hairstyles have been made popular because they are so all-inclusive. If you are considering a style that will protect your natural hair while still looking stylish, you should consider these styles indefinitely. Here are some questions you may have during the process:
How do I choose what kind of braid is right for me?
When it comes to what braid hairstyle is the best option for you there are a few things to consider. If you are looking for a particularly protective hairstyle that could help you narrow down your options. There are many protective hairstyles but there are also many that are just meant to be aesthetically pleasing, what you choose depends on what you need.
What should I do to prep my natural hair before getting braids?
One very important thing to do before getting your hair braided is going to be to get your hair as clean as possible. When you have the braids in it's not going to be as easy to keep your scalp clean so make sure to use your favorite clarifying shampoo just to make sure you've gotten rid of any nasty residue from products leftover on your hair. Another important thing to do is to moisturize your hair very well, it would even be a good idea to do a deep conditioning treatment beforehand.
How do I take care of my hair and scalp while I have braids in?
Since most braids include synthetic hair it's important that you make sure and keep your scalp and hair moisturized because synthetic hair has the tendency to dry your hair out. It's even suggested you apply an oil to your scalp at least twice a week to keep everything hydrated. There are many hydrating hair mists to choose from when in need for instant hydration.
Get your Braid on
We hope that with these braid hairstyles ideas, you can surprise everyone. You can start practicing now for your favorite braiding style with our easy tutorials. Practice makes perfect!
Braids are such an easy way to forget about styling your hair for week and to give your hair some rest and protection. And besides that, it is such a fun and creative activity to do with your girls once you master the different braiding techniques.
Still can't get enough, discover more of your favorite braid hairstyles. Now, we would love to hear from you with braid is your all-time favorite, so please leave a comment below!